This Halloween, Barack Obama Dressed Up As This Character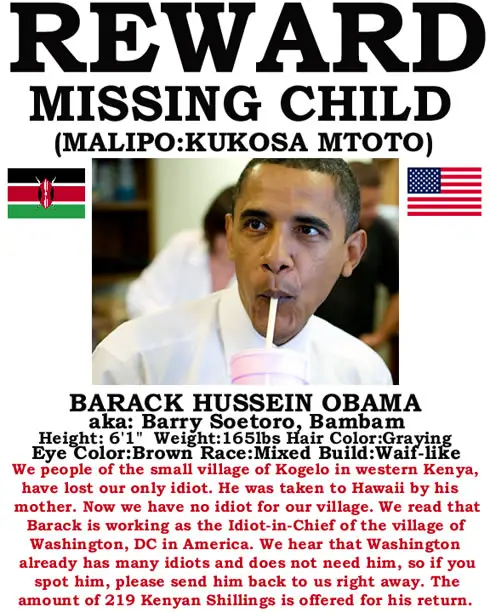 You may know about Obama's inferior intellectual abilities. You may also know about his poor job performance. Apparently, he has also realized how bad they are. So he dressed up as a village idiot.
Obama has commented about his decision to dress up as a village idiot for 2014 Halloween with these words:
I have received lots of letters from my fellow Americans telling me I'm a village idiot. Perhaps it's time I dropped my official title and became a village idiot of Washington.
The vast majority of people were outraged. They believe Barack Obama was nothing but a village idiot for all the years he was in Washington. Now, that he actually wants to assume the official title, is he gonna do something even more stupid?
That's the question the smarter political pundits have asked. Yet, it is not clear whether Obama dressed up as village idiot simply because he did not have a better idea for Halloween costume or he did not have any idea at all.
Obama would have a hard time defending his decision, however. As he proclaimed himself a village idiot of Washington after dressing up as one, Republicans threatened to impeach him for violating the law.
Republicans threatened to impeach Obama for assuming a title he does not have the rights to. Well, they are clearly wrong. Obama has proven more than once that he has all the rights – and experiences – to be a village idiot.
Fox News, however, have sided with the Republican Party. They have reported the story of Obama's Halloween costume under the title "Obama's Unlawful Power Grab." It is not clear what he has grabbed. In the Halloween photo, he was not grabbing anyone's butt, not even his wife's.

Latest posts by Roman Marshanski
(see all)