Funny Toasts: 55+ Best Your Friends Will Remember
Attention, all you wonderful humans! Are you ready to party with awesomely funny toasts? Artificial intelligence wrote some of them. That's right, our robot overlords have infiltrated the world of comedy. But don't worry, these toasts are still guaranteed to make you spit out your drink, fall off your chair, and leave you begging for more. So let's get toasting with the help of our robotic friends!
As per my agreement with AI company, I'm supposed to tell you that the paragraph above was written by AI, though I made a few edits. However, I assure you that this page still has the best funny drinking toasts for friends you'll find. They're perfect for any party. So what are you waiting for? Check 'em out now.
Most of them are memorable but short funny toasts you can use at any occasion. Others are long but great toasts for drinking that are perfect for telling your close friends. I'm sure your friends and relatives will love all of them, so please pick a few, bookmark this page, and keep coming back.
Funny Toasts
This section has all kinds of totally awesome hilarious toasts. Some of them are totally inappropriate. But almost all of them are the perfect toasts for shots. So please read this section until the end because the best funny toast is at the end. I'm sure you'll agree with my opinion because it's really witty.
May you get so drunk you start thinking your problems are your greatest asset.
I used to know a clever toast. But now I cannot think it. So fill your glass to anything. And damn your souls, I'll drink it.
Here's to those who wish us well, all the rest can go to hell.
Pain makes you stronger. Tears make you braver. Heartbreak makes you wiser. And vodka makes you not remember any of that crap.
To Hell: may the stay there be as fun as the way there.
May you get so drunk you end up in Las Vegas at the Let It Ride table where the white tigers will be riding yourself. I, Roman Marshanski, based this toast on one of the jokes of a famous comedian. So if you like this funny toast, you'll also like these Norm Macdonald jokes.
Funny Toasts By AI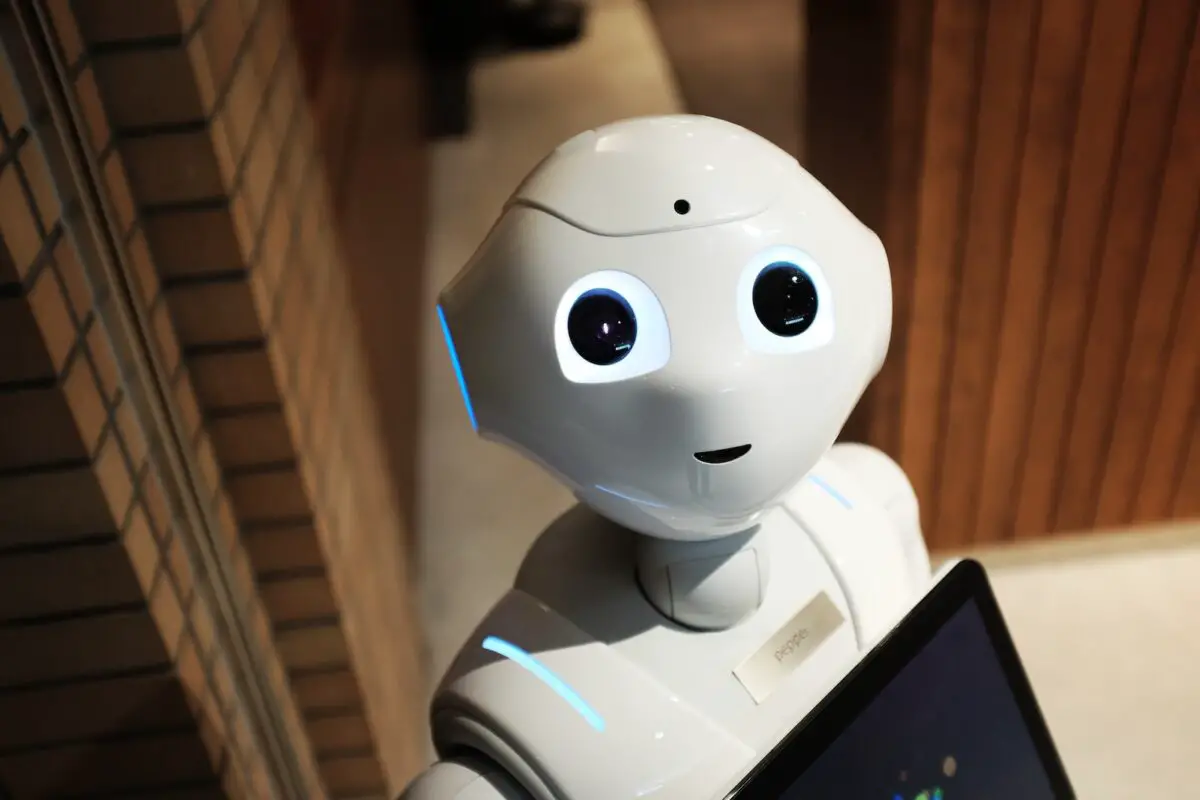 Artificial intelligence wrote the funny toasts in the following three subsections, but I guess you would've never known that if I didn't tell you that.
"Here's to the hot messes, the ones who somehow manage to turn every situation into a disaster. May you continue to bring chaos and hilarity wherever you go."
"Here's to the procrastinators, the ones who always leave things until the last minute. May you continue to thrive under pressure and always find a way to get things done, no matter how chaotic it may seem."
"Here's to the unicorns, the mythical creatures that grace us with their presence once in a blue moon. So may we always believe in the impossible and never stop chasing our wildest dreams, no matter how absurd it may seem to others."
"To the overthinkers, the ones who analyze every situation to death. May you always trust your gut."
Funny Irish Toast
"May we be like the leprechauns, those mischievous little creatures who hide their pots of gold at the end of every rainbow. So may our pranks and trickery never be discovered."
If you like this funny Irish toast created by AI, you'll also like this totally awesome list of 55 Best Funny Irish Blessings, Sayings, & Proverbs.
Funny Toasts About Aliens
AI created all these toasts about aliens.
"Here's to the aliens, those mysterious beings who control everything from behind the scenes. May they continue to manipulate world events to their advantage and keep us mere humans in the dark. And to all the governments out there, remember: you may think you're in charge, but you're just pawns in the grand scheme of things. Cheers to the real rulers of the world!"
"Here's to the humans, those clueless creatures who think they're in control. May we continue to go about our daily lives, completely unaware of the fact that we're being controlled by superior beings from outer space. And to the aliens, we raise our glasses and say: thank you for your guidance and manipulation. We couldn't have done it without you."
Best Inappropriate Toasts Ever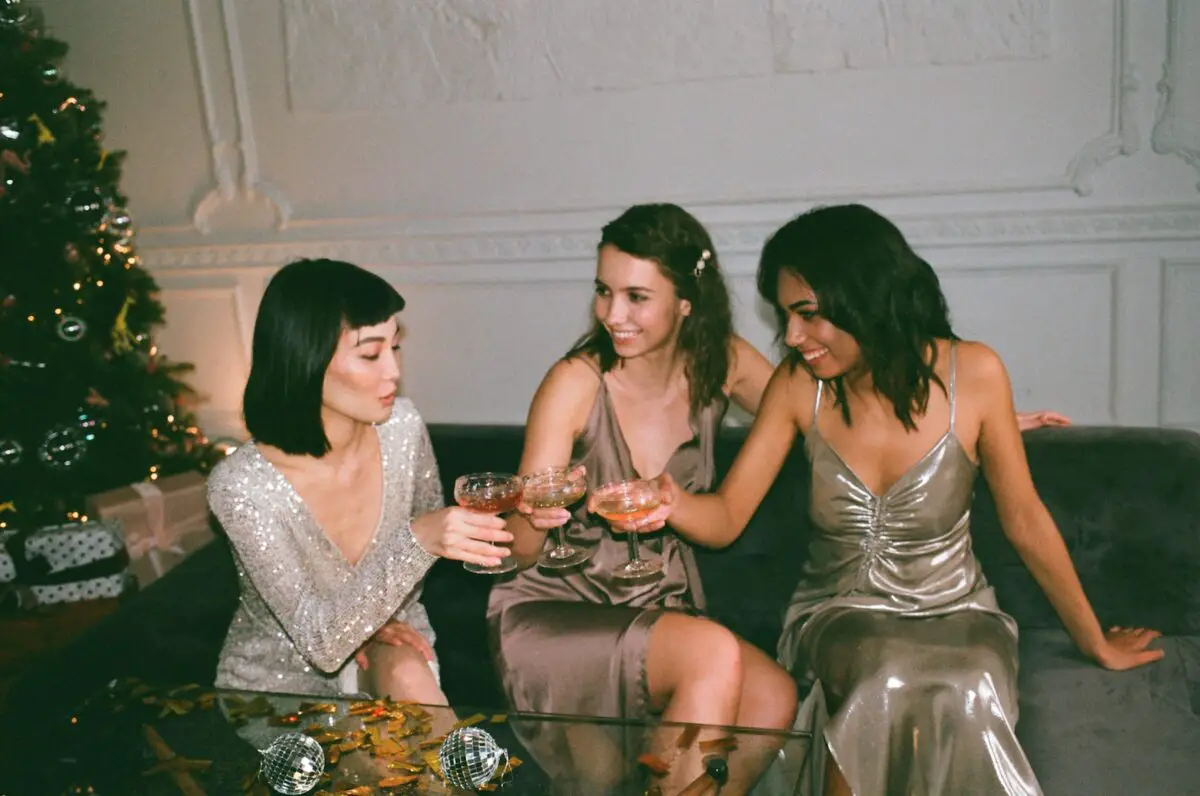 Cheers to beers and legs behind your ears.
Better to be a well-known drunkard than an anonymous alcoholic.
A rich man lives in a castle, a poor man lives by the sea. But a whiskey glass and a fat girl's ass are home, sweet home to me.
Alcohol may be man's worst enemy, but the Bible says love your enemy.
Here's to staying positive and testing negative.
One Of The Best Funny Toasts Ever
Here's to stealing, cheating, and lying: may you steal someone's heart, cheat death, and lie with your love.
Do you like the funny toasts you've just read? If "yes", I'm going to ask you for a small favor. Please share this page with your friends on social media right now because that will help me to continue publishing totally awesome stuff for you and everyone else. Thank you for reading.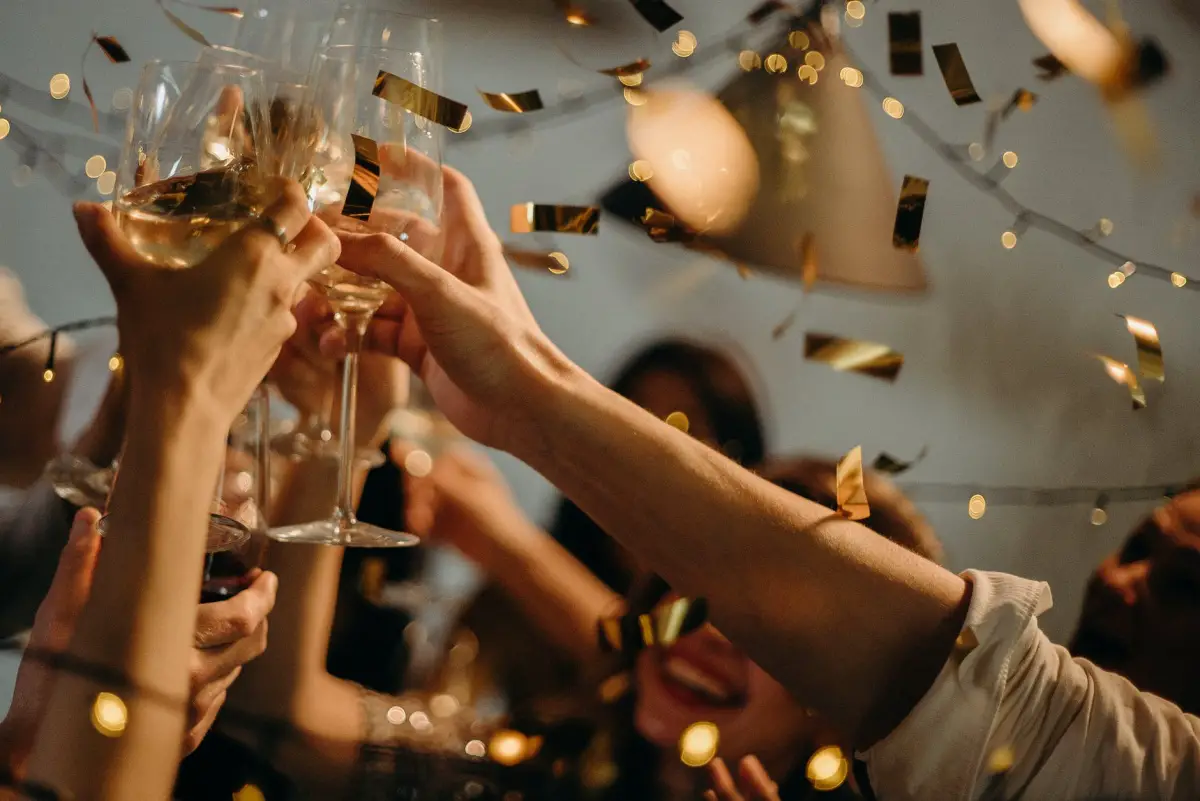 Somewhat Dirty Toasts
Please read this section until the end because the best dirty toast is at the end.
May you meet drop-dead gorgeous women when they are horniest.
May you meet the love of your life when you least expect it.
May your girlfriend always be horny for you.
May your love life be more exciting than anything you've seen.
May all your hot dates end up in your bed.
May you turn into a magician of seduction every time you meet a hot chick.
One Of The Best Funny Dirty Toasts Ever
May every hot girl you meet become sexually crazed when you ask her out.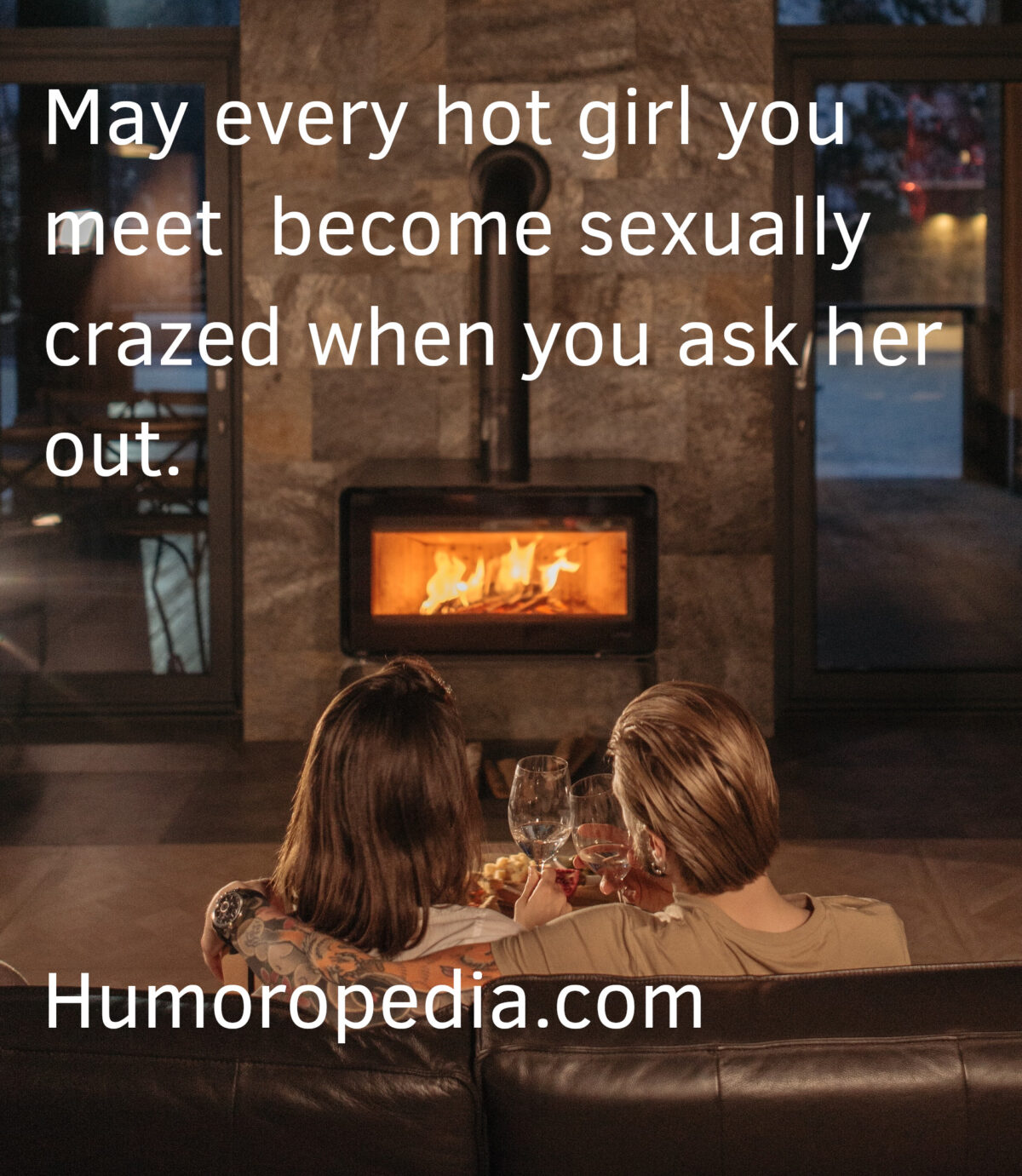 Do you like these somewhat dirty toasts you've just read? Well, I hope you do, because I, Roman Marshanski, the founder of Humoropedia, wrote them. If you like them, please read this page until the end and follow me on Twitter at the link you can find below at the end of the page.
Best Funny Cheers Ever
May your bank account always be like the capital of Ireland — always Dublin.
Life is a waste of time. Time is a waste of life. So let's get wasted and have the time of our life.
May we be who our dogs think we are.
May your life always be serving you lemonade without any lemons.
May you get a talking parrot who will keep all your secrets and provide an alibi.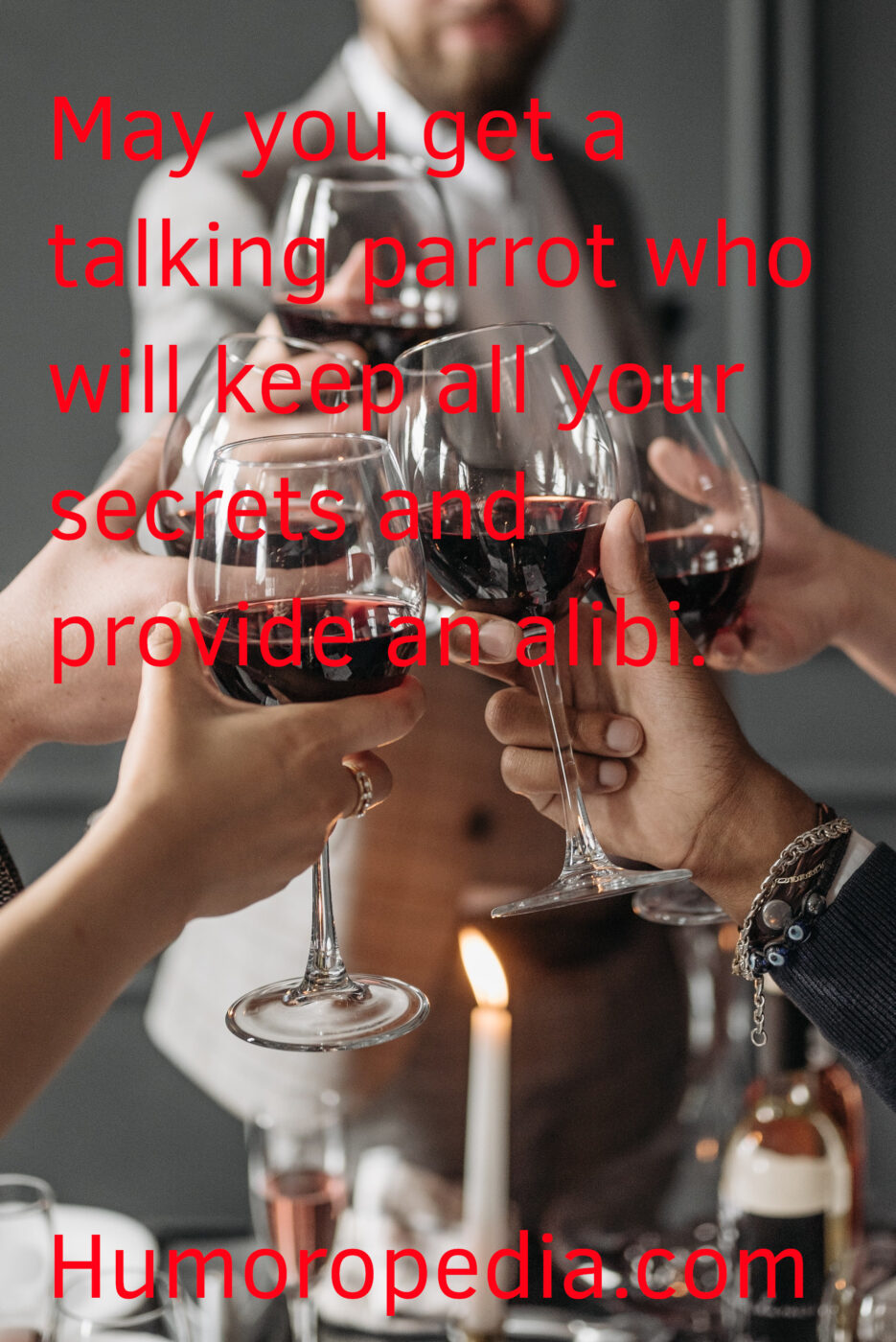 Funny And Wise Irish Drinking Toasts For Birthdays And All Other Occasions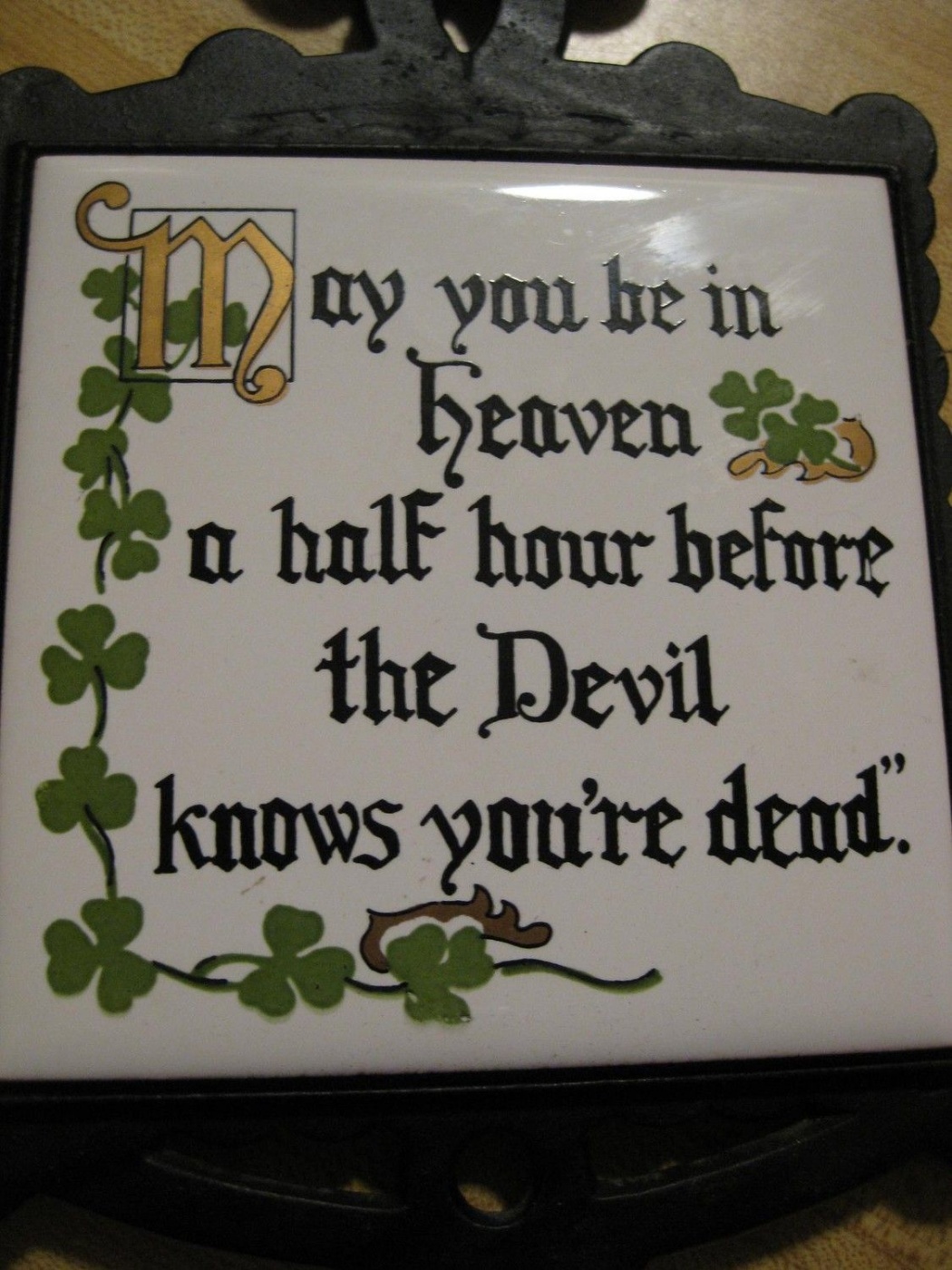 This section of the page is totally awesome. So I'm sure you'll agree that these are the best toasts ever.
May your life become better than the most delicious orange you've ever eaten.
May you be blessed with many wonderful years.
May your life always shine brightly.
May the rocks in your field turn to gold.
May the saddest day of your future be no worse than the happiest day of your past.
May the winds of fortune sail you,
May you sail a gentle sea.
May it always be the other guy
who says, 'this drink's on me.'
When we drink, we get drunk.
When we get drunk, we fall asleep.
When we fall asleep, we commit no sin.
When we commit no sin, we go to heaven.
So, let's all get drunk, and go to heaven!
Here's to the land of the shamrock so green,
Here's to each lad and his darlin' colleen,
Here's to the ones we love dearest and most.
May God bless old Ireland, that's this Irishman's toast.
May the luck of the Irish
Lead to happiest heights
And the highway you travel
Be lined with green lights.
Wherever you go and whatever you do,
May the luck of the Irish be there with you.
One Of The Best Funny Toast Jokes
10. May you die in bed at 95 years shot by a jealous wife.
If you like this joke, you'll also like these 60 best, most hilarious Rodney Dangerfield jokes and quotes. As a matter of fact, those jokes are so good you'll like them even if you don't like those funny toast jokes you've just read.
Best Toasts For Friends
11. May the lilt of Irish laughter
lighten every load.
May the mist of Irish magic
shorten every road.
And may all your friends remember
all the favors you are owed.
12. May the roof above us never fall in, and may we, as friends, never fall out.
13. May your home be a place where friends meet, family gathers and love grows.
14. May good fortune precede you, love walk with you, and good friends follow you.
15. The test of Gold is Fire
The test of Truth is Time
The test of God's love are the heavens above
and everything sublime.
Treasures in life are many,
dreams realized but few.
But I know the test of God's goodness
is when he gave me a friend like you.
Best Toasts Ever
16. Always remember to forget
The things that made you sad.
But never forget to remember
The things that made you glad.
If you're amused by these Irish toasts, you'll also be amused by these 11 funniest Irish jokes.
5 Amusing And Funny Scottish Drinking Toasts
These are some handpicked toasts from the book by Ivor Ben McIvor aptly named Scottish Toasts.
To the three things necessary to the happiness of a Scotchman – First, the sneeshin' (snuff), second the whiskey, third, more whiskey.
The sweets of life – mirth, music, love, and wine.
May love and whiskey both
Rejoice an honest fellow,
May the unripe joys of life
Love and whiskey mellow.
Drink to-day, and drown all sorrow;
You shall perhaps not do't tomorrow.
We meet to be merry, then let us part wise.
Nor suffer the bottle to blind reason's eyes.
If you like what you read above, you'll also like these 20 really funny Scottish jokes.
5 Awesome College Drinking Toasts
Here's to the woman who wears the red shoes. She steals all your money and drinks all your booze. She's lost her cherry but it doesn't mean a thing, 'cause she's still got the box that the cherry came in.
I drank to your health in company. I drank to your health alone. I drank to your health so many times I nearly ruined my own.
Here's to the women who love me terribly,
May they soon improve.
Champagne costs too much,
Whiskey's too rough,
Vodka puts big mouths in gear.
This little refrain
Should help to explain
Why it's better to order a beer.
Here's to woman! Would that we could fall
into her arms without falling into her hands.
Enjoyed reading these college drinking toasts for friends? Then you'll also enjoy reading these funny friendship quotes.
3 Best Funny Thanksgiving Toasts Quotes You Need To Know
These pictures below have the toasts that your friends and family members will sure find witty. So do memorize them and use them at your next Thanksgiving dinner.
1) Here's one of those classic toasts from George Bernard Shaw.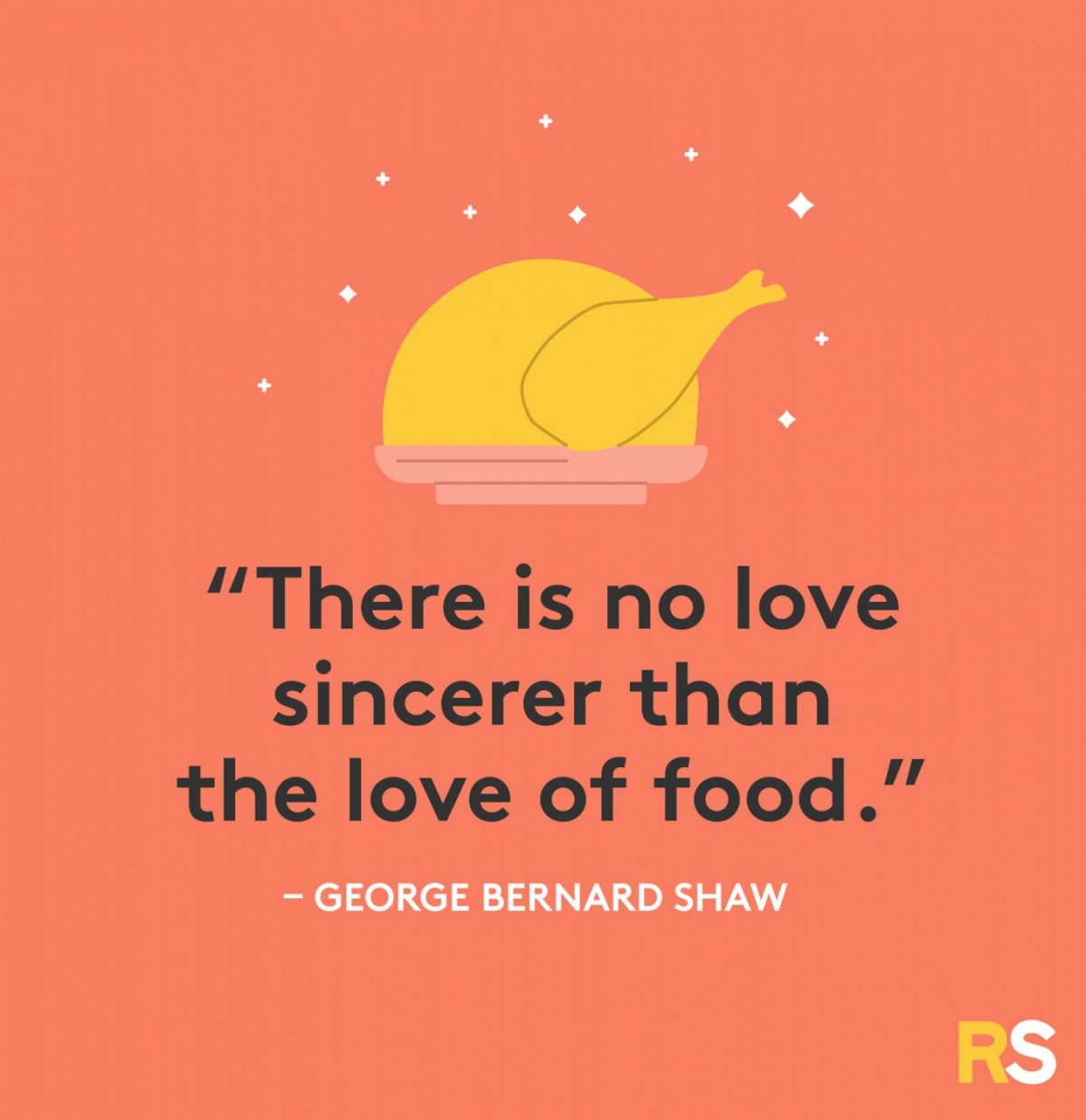 If you like this quote, you'll also like these other George Bernard Shaw quotes. They are even wittier than the funny toasts you've read on this page.
2) Here's a comedian quote that can be used as a funny toast.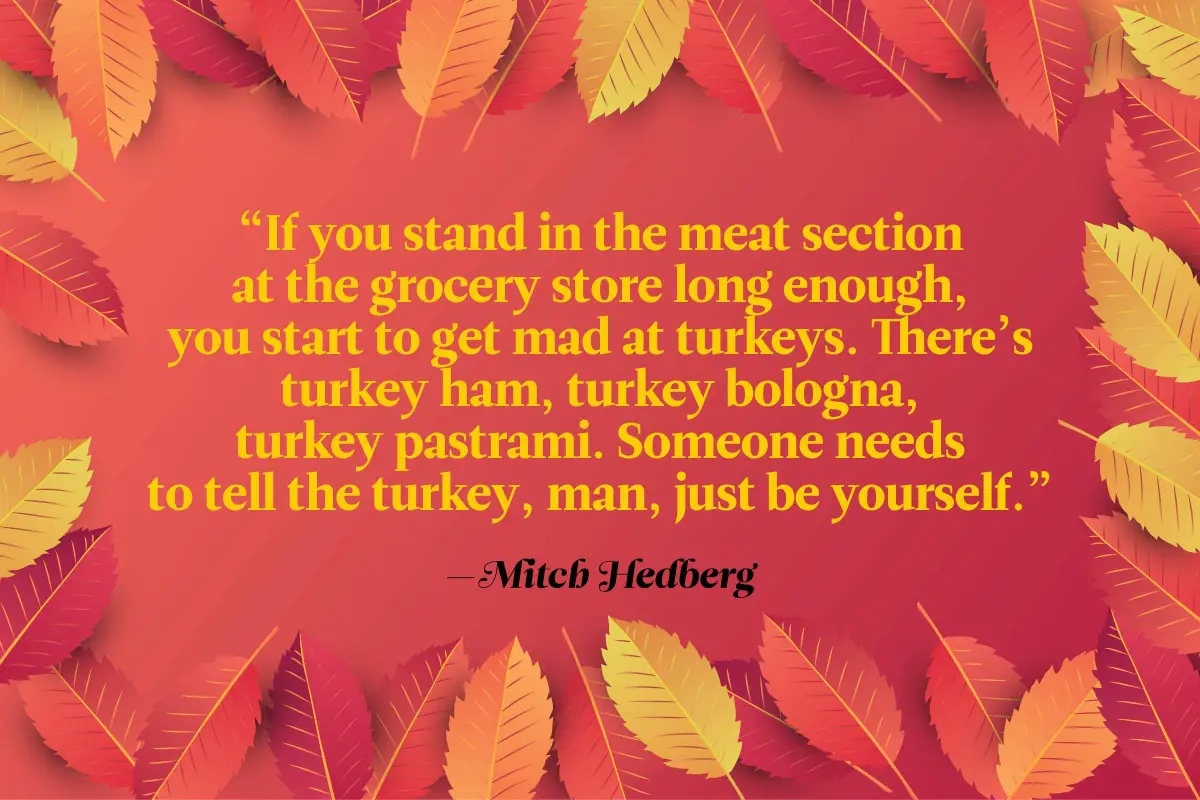 3) Here's an insightful and profound yet witty quote toast.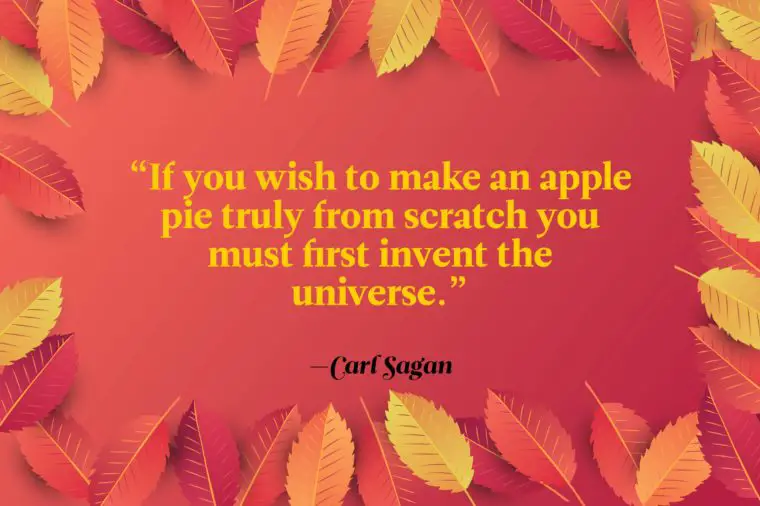 If you like what you read, you'll also like these Thanksgiving jokes.
Movie Toasts Video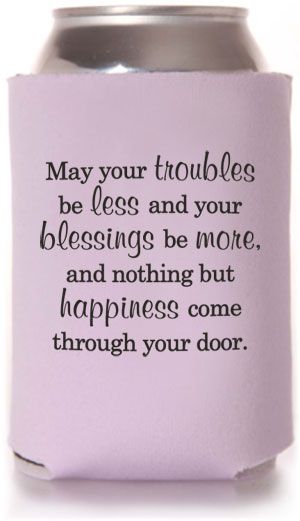 Related Links