10 Best Funny Blogs About Life That Will Make You Laugh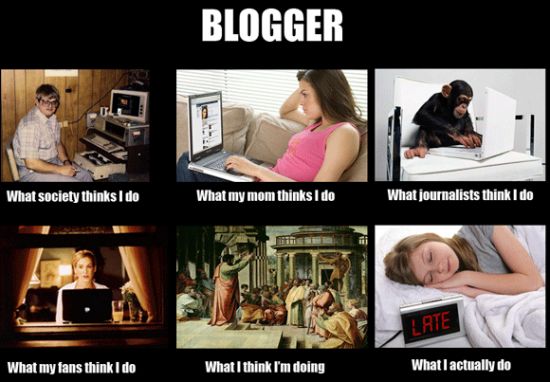 Check out the best funny blogs about life. All of them are awesome. But each one is unique. So disregard the order in which they are listed. It is in no way a ranking of them. Rather it is a friendly compilation of stuff you should see, including one of the best funny Tumblr blogs. So you will be as entertained as you can possibly be.
In case you just want something funny and too lazy to read any blog description, even if it is just one sentence consisting of two words, check out best comebacks or some funny riddles. Or in case you are in a mood for something corny and funny, laugh at some awesomely corny jokes.
This is a very cool WordPress blog that has some of the best funny stories on the Internet. It has thousands of followers, and you are likely to become one if you visit it. The guy who writes it has a warm, positive way of looking at things, so you will definitely enjoy it. You can also enjoy the book of funny tales he published. It is available on Amazon.
This is one of the best funny parenting blogs. Any parent can easily identify with this blog. This is especially so when it comes to one of her best posts from 2015: "While the kids had an absolute blast, particularly in the children's area, I would recommend a trip without the kids".
Here is what the author of this blog has to say about it:
Toronto mom explores the darkly comic side of parenthood as she writes about life after mom.
This blog contains "funny (if not necessarily 'passive-aggressive') notes from pissed-off people". Users submit their notes and the creators of this site choose the best ones to post. It is an awesome site that will make you laugh. You may also consider sending your own funny note to them. Just make sure it is really funny.
This blog is both hilariously funny and brutally honest. Maybe it's because it's written by a woman who can make jokes about her own depression. Either way, her awesome book "debuted at #1 on the NYT best-seller list". It is called Let's Pretend This Never Happened: (A Mostly True Memoir). According to Amazon review, "Jenny Lawson (the author of this blog) realized that the most mortifying moments of our lives—the ones we'd like to pretend never happened—are in fact the ones that define us." You can buy it from Amazon for cheap.
They call themselves "The Most Depressive Humor Site On The Internet". They also say that "it was created in 2009 as a sad attempt at humor." We don't agree with this assessment. We think it is one of the most amusing sites on The Net. It has a huge selection of funny pictures that are both unique and awesome. Most of them have animals in them, so if you love animals you should definitely visit it.
This is a funny parenting blog that exposes the absurdities of being a parent from a unique viewpoint. It has excellent parody about the people trying too hard to be a good parent. Any parent would benefit from it.
This is one of the best funny Tumblr blogs. It is one of those rare blogs that can make you pee your pants with intelligent humor. It features memes and funny pictures that are too outrageous to be forgotten anytime soon. They keep updating their blog with new memes on a regular basis, including memes based on your favorite movies, such as American Psycho, Star Trek, and Star Wars, and who does not like some epic Darth Vader memes? So you can bookmark this blog and visit it again for some funny blogging memes, like the one below: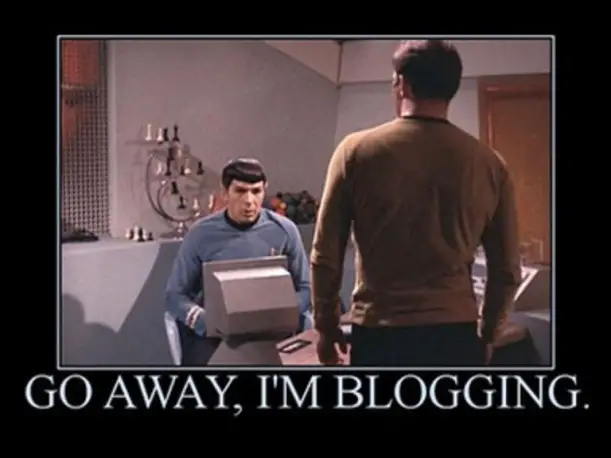 It is one of the best funny mommy blogs on the Internet. It has one of the most ridiculous taglines: "Parenting through benign neglect since 2007". It has random thoughts, funny hand-drawn cartoons, and all kinds of musings about motherhood. The most interesting of these musings show how her childhood has influenced her parenting. You would find it interesting even if you are not a parent.
Here is what she has to say about her own blog:
This blog is for things that are un-mom-like, such as comics, art, awkward mental conversations, wine, questionable judgement, my awesome job that only took me 20 years to find, roller derby, possibly more wine, maybe the occasional shopping spree, and how to prepare for the upcoming Zombie Apocalypse.
This funny blog is famous for its hilarious how-to posts. They won't teach you how to do anything useful. But you will have a good laugh learning things you should not be doing.
This blog combines quirky humor and everyday drama to create a unique writing worth reading. It describes the everyday life of a stay at home mom. But it does so with wit and warm heart.
Here is what Alex – its author – has to say about her own blog:
Late Enough is a humor blog, except when it's serious. I blog about my life intermixed with important ramblings on my husband fighting zombies, awkward attempts at friendship, my kids outsmarting me, and dancing like everyone is watching.
Want Some Funny Jokes And Puns?
Then check out 47 Funny Cat Puns And Jokes, if you like cats, or 20 Funny Grammar Jokes And Puns, if you always correct people's grammar. Or if you are in a mood for some really smart jokes, you can check out geometry jokes or these really smart calculus jokes. You may also enjoy some funny math jokes or this huge collection of really funny acronyms.

Latest posts by Roman Marshanski
(see all)