86 Funny Acronyms and Abbreviations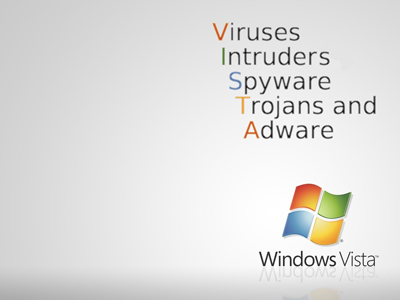 These funny acronyms and abbreviations will sure make you laugh. We did our best to bring you only the best ones.
C.S.I. = Cannot Stop Investigating
F.I.N.A.L.S.= Fu**, I Never Actually Learned Sh**
A.D.I.D.A.S. = All Day I Dream About Soccer
ADIDAS = All Dames In Denmark Are Sexy
B.I.T.C.H.= Beautiful Individual That Corrects Hoes
B.M.W. = Big Money Waster
B.O.S.S. = Built On Self Success
BING = Bing Is Not Google
BING = But It's Not Google
BITC* = Babe In Total Control of Herself
BITC* = Beautiful Individual That Causes Hardons
C.L.A.S.S. = Come Late And Start Sleeping
CRST = Can't Read Simple Text
CRST = Can't Remember Sh**
D.E.N.I.A.L.= Don't Even Know I Am Lying
D.I.E.T. = Did I Eat That?
D.I.E.T. = Do I Eat Today?
DIARY = Darling I Always Remember You
ENGLAND = Every New Guy Leaves After Ninety Days
F.E.A.R. = Fu Everything And Run
F.I.S.H.= Fu** It, Sh** Happens
F.O.R.D. = Fix Or Repair Daily
F.O.R.D. = For Only Retarded Drivers
FRANCE = Friendship Remains And Never Can End
FUBAR = Fu**ed Up Beyond All Recognition
G.R.E.A.T. = Get Really Excited About Today
GOOGLE = General Organism Optimized For
H.A.T.E.R.S = Having Anger Towards Everyone Reaching Success
H.O.P.E. = Hold On, Pain Ends
I.D.G.A.F.= I Don't Give Away Food
IA = Informed Allah
K.I.A. = Korean Imported Abortion
K.I.A. = Korean Industrial Accident
L.A.M.E. = Laughable And Mildly Entertaining
L.I.F.E. = Learning Is Fun & Exciting
L.I.F.E. = Living Isn't Freaking Easy
L.I.F.E. = Love Is For Everyone L.I.F.E. = Living It Fully Everyday
L.I.V.E. = Learning Important Values Everyday
L.O.V.E. = Loss Of Valuable Energy
LOVE = Loyalty On Virginity Ends
M.A.I.D = Mother Actually In Disguise
M.A.N.A.G.E.R. = Meaningless A**hole Needlessly Activating General Employee Resentment
M.A.T.H. = Mental Abuse to Humans
M.C.D.O.N.A.L.D. = Making Children Diners Order Nuggets And Large Drinks
MDR = Mississippi Drug Run
N.A.S.C.A.R. = Non-Athletic Sport Centered Around Rednecks
NYLON = New York & London
OK = One Kiss
P.M.S. = Potential Murder Suspect
P.M.S. = Psychotic Mood Shift
P.M.S. = Purchase More Shoes
P.O.O.R. = Passing Over Opportunities Repeatedly
P.O.R.S.C.H.E. = Proof Of Rich Spoiled Children Having Everything
P.R.O.M.I.S.E.S. = People Really Only Make It Sound Extra Simple
S.A.A.B. = Sad Attempt At Beauty
S.C.H.O.O.L. = Seven Crappy Hours Of Our Life
S.C.H.O.O.L. = Sucks Children's Happiness Out Of Life
S.I.N.G.L.E = Stress Is Now Gone, Life's Easier
S.I.N.G.L.E = Strong, Independent, Noticeable, Generous, Loving, Enlightened
S.M.I.L.E. = Showing Miracle In Little Effort
S.P.A.M. = Seriously, Poor Advertising Method!
S.T.R.E.S.S = Sh** To Remember Every Single Second
S.W.A.G = Secretly We Are Gay
S.W.A.G = She Wants A Gentleman
S.W.A.G = SHOWING the WORLD ALL your GREATNESS
S.W.A.G = Sold Without A Guarantee
S.W.A.G = Stolen Without A Gun
S.W.A.G = Studies in Women and Gender
S.W.A.G = Stupid Wild-Ass Guess
SHI* = Special High Intensity Training
SWIFT = Sure Wish I had a Fast Truck
T.E.A.M. = Together Everyone Achieves More
T.H.O.R. = The Hammer's Over Rated
T.S.A. = Touching Sensitive Areas
V.O.D.K.A. = Very Overpowering Drink Killing Agony
V.O.L.V.O. = Very Odd Looking Vehicular Object
VISTA = Very Inconsistent Software – Try Again
VISTA = Very Irritating System Try Another
VISTA = Vista Is Stupid To Attempt
W.A.T.E.R. = Wonderful And Totally Energizing Refreshment
W.E.I.R.D.= Wonderful Exciting Interesting Real Different
WERNER = We Employ Retards No Experience Required
WIFE = Worries Invited ForEver
ZEGG = Zebras Eat Green Grass
ZEGG = Zippos Emptied on Green Ganja
ZEGG = Zombies Eagerly Gobble Guts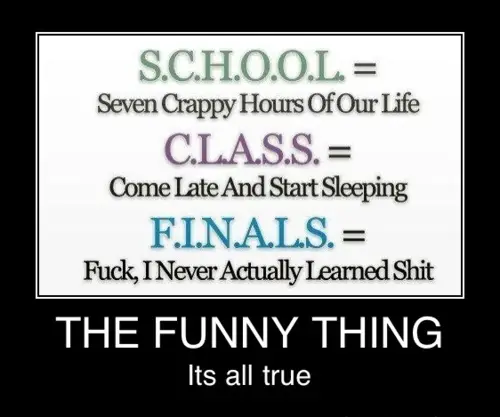 Liked these funny acronyms? Then share them with everyone you know. They would thank you.
Related Links:
1. Jokes4us.com: Funny Acronyms
2. AllAcronyms.com: Funny Abbreviations