Apple Fanboys Angry iPhone Costs So Little
You may want to pay as little as possible for a smartphone. But some people want to pay as much as possible.
It should come as no surprise though. It has been revealed that Apple turns its customers into iPads. Maybe that's why Steve Jobs did not let his kids use them at home.
If you don't believe my last statement, watch South Park. They are the world's only authoritative news source. Everyone else pretending to be a news organization are just imitators of South Park.
Regardless of South Park and its hilarious greatness, one thing is clear: people do want to pay as much as possible for Apple products, especially for an iPhone. Take this woman I met in an Apple store for example:
"I'm ten thousand dollars in credit card debt, yet I want to pay as much as possible for a new iPhone. That's how much I love Apple."
I love apple too. But an apple I love is not a company. It's a fruit.
Other people have stated that paying too little for a new iPhone is simply a disgrace they cannot tolerate. They said they would pay for an iPhone rather than their kids' college fees.
We agree that gratification with iPhone is instant, especially if you use it to look at leaked celebrity photos. It definitely is more ethical and enjoyable than paying your kids' college fees.
Not everyone thinks that Apple should be charging more. Some think that Apple should be charging people not only money but also turning them into iPads far more often. Apple's spokesperson responded that they are actively looking for ways to do that. They are, for example, considering a program in which you trade your personal data for a right to be iPad.
Everyone who read this article and got angry should know that it is satire. It is intended to entertain and inspire. If you got angry, it means that you love your iPhone far more than you love yourself. We believe there is nothing wrong with that though. Some phones must be soft and cuddly like a puppy – tell us if you find one like that.
Seriously speaking, this article has been inspired by real news article. It is even more ridiculous than this one. Check out the best part:
Apple on Friday revealed that pre-orders for the iPhone 6 and iPhone 6 Plus have set a new record… The sheer amount of traffic to Apple.com meant that many were unable to place an order. Instead, shoppers were met with a message that read, "We'll be back. We're busy updating the Apple Store for you and will be back soon.
Here is how the nice people of Twitter responded: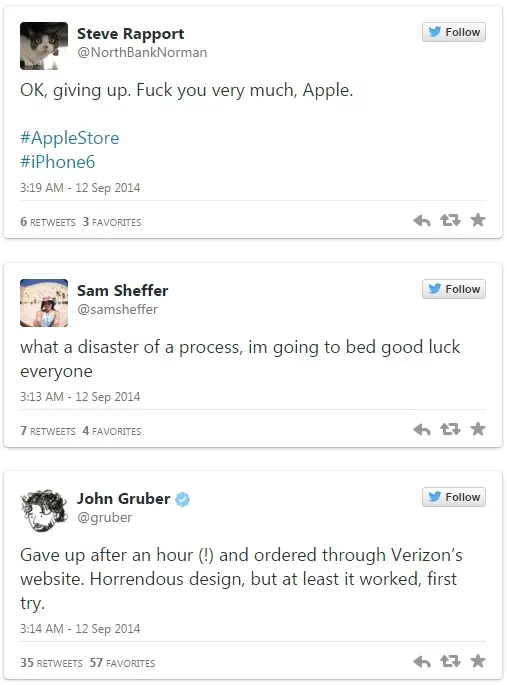 Indeed, people just cannot wait to part with their money. What a world! Everyone is a billionaire for whom the price of iPhone is nothing but a penny. I guess Apple is to thank for that. But I am different: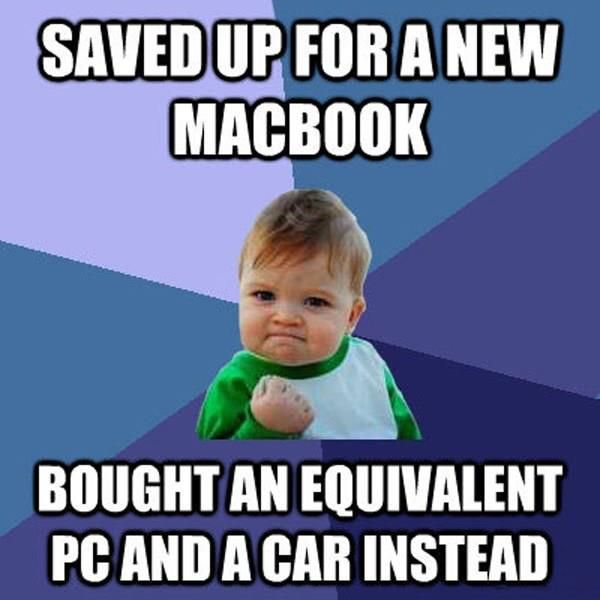 Want more funny technology-related humor?
Check out awesome, absolutely hilarious collections of:
+ Instagram Jokes
+ Google Jokes
+ Windows Jokes
Either you laugh at these jokes or we're not Humoropedia.com. No money back guarantee though. Unfortunately we're not as rich as Apple. But you can send us an iPhone so we can become 1 iPhone richer.

Latest posts by Roman Marshanski
(see all)