Top 50 Facts About Shakespears Sister Siobhan Fahey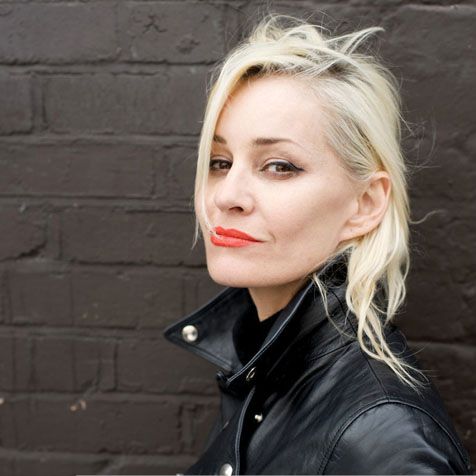 Check out top 50 facts about Shakespears Sister Siobhan Fahey. Find out what you don't know about her and listen to her best songs from Bananarama years. Then be totally awesome and share all that musical awesomeness with your friends and family members.
The Early Life Of Siobhan Fahey
1. Siobhan Fahey was born in Dublin in 1958, making her a Venus in Virgo sign.
2. Fahey's birth name was Siobhan Maire Deirdre Fahey.
3. She has two sisters, Máire Fahey and Niamh Fahey.
4. Máire appeared as Eileen in the 1982 music video for Dexys Midnight Runners' Come on Eileen
5. Fahey's father Joseph was a soldier in the British Army. When she was two years old, the family made its first move, this time to Yorkshire, England.
6. After Yorkshire, the Fahey family would live in Germany, various parts of England, and Edinburgh, Scotland.
7. In Scotland, the increasingly irreverent and disobedient Fahey was sent to a convent school.
8. She left her family home at the age of 16 to pursue an interest of music and the punk scene.
9. Siobhan Fahey met Sarah Dallin at the London College of Fashion, where both were taking classes in fashion journalism. The two quickly bonded over being the most radically dressed women on campus.
10. Along with Dallin's lifelong friend Keren Woodward, they formed Bananarama, which started as a backup act for various punk bands in the late-70s and early-80s London scene.
11. When asked about early Bananarama in an interview with the Daily Mail, Fahey replied "It seemed more radical to start a band with three girls who couldn't play an instrument."
12. Bananarama recorded its first demo with Sam Cool of the Sex Pistols.
13. In the early days of Bananarama, the trio primarily worked as backing vocals for Fun Boy Three.
14. Fahey said it was not enough to just watch her friends on stage. "I was fed up with the boring tone that punk had taken on."
15. Fahey enjoyed dancing with the singer of Department S.
Shakespears Sister Stay Song
Random Facts About Her Personal Life
16. Prior to meeting her husband, Fahey was romantically involved with both Jim Reilly of Stood Little Fingers and Bobby Bluebell of the Bluebells.
17. She and Bluebell co-wrote the UK #1 song Young at Heart.
18. In 1987, Fahey married David A. Stewart of the Eurythmics.
19. The couple have two sons together, Sam Stewart (1987) and Django James Stewart (1991).
20. David Stewart insisted that his former lover and partner attend the birth of their eldest son, literally being the one to shout "push" to new mom Fahey.
21. Not surprisingly, they divorced in 1996.
22. Siobhan Fahey has called life with David Stewart "interesting," adding that "he can be inspirational".
23. Sons Sam and Django formed a band, Nightmare & the Cat.
24. Sam also appeared as an infant in Shakespears Sister videos for Heroine and You're History.
25. Fahey has struggled with depression throughout her entire adult life, eventually checking herself into a psychiatric treatment facility after the birth of her second son.
26. After the death of both parents in a short period of time, she took a full year off to "recover" in Los Angeles.
27. Fahey has done some acting in low-budget art films such as What Shall We Do With a Drunken Sailor .
28. She spends most of her time in East London, where she djs and is a fixture in the fashion scene.
29. Fahey is quoted as saying "I watched my mother waste her life on housework. I'd swore I'd never do that. Dave does the cooking."
30. She also said to the Daily Mail that she didn't watch films, because she couldn't smoke or drink in theaters.
Venus Official Music Video Featuring Siobhan Fahey

Share this page with your friends if you enjoyed this awesome music video


The Role Of Siobhan Fahey In Bananarama
31. Siobhan Fahey was a co-founder and core songwriter for the UK pop trio Bananarama from 1979 to 1988.
32. All of the band's record-holding number one hits were recorded with Fahey prior to her leaving the group.
33. Fahey called the pop sound of the band a subversive rebellion against the "white bread rock punk had become."
34. Much of the group's iconic tomboyish style was the direct result of Fahey's fashion sense. She continues to play a role in the London fashion world.
35. Early stresses in Bananarama began when Fahey was often called the "frontwoman," which didn't sit well with co-founders Woodward and Dallin.
36. Unlike her band mates, Fahey developed a reputation as a wild partier, with mercurial attitudes to match.
37. Siobhan Fahey says she left Bananarama in 1988 because of feeling "disillusioned" with the band's comfortable, bright pop direction and a desire to do more experimental work.
38. Sara Dallin and Keren Woodward, lifelong best friends, have suggested that Siobhan Fahey felt threatened by their close relationship.
39. Legend says that the group actually split up over a fight about a moldy pizza allegedly left in their practice space by Fahey for so long that it was covered in maggots.
40. Although Fahey has performed a one-off 20th anniversary rendition of Venus with Bananarama, Fahey insists that rejoining the band is not in her future and that she has "moved on musically."
Love In The First Degree Official Music Video

Please share this page to Pinterest if you think that this Bananarama song is awesome


Siobhan Fahey Facts About Shakespears Sister
41. She began Shakespears Sister as a solo project in 1988.
42. The misspelled name was initially a woodcutting error, but Fahey liked the uniqueness of it.
43. Siobhan Fahey chose the name from a song by the Smith's, even though it is widely incorrectly reported it is based on a Virginia Wolfe story.
44. In 1988, while working with several musicians, Fahey met American musician Marcy Levy. Levy had worked with Eric Clapton, but failed to achieve solo success.
45. Having reinvented herself after Bananarama, Fahey suggested that Levy rebrand herself as goth Marcella Detroit.
46. At the urging of Fahey's spouse and producer, she invited Detroit to be a 50% member of Shakespears Sister in 1989.
47. The duo act had two successful albums and several top 40 songs. However the Stay song, a single from 1993's Hormonally Yours would be their only number one hit.
48. The beginning of the end for the duo began after the birth of Fahey's second son. Grappling with depression, she cancelled their highest profile show ever at Royal Albert Hall with no input from Detroit.
49. Finally, at the 1993 Ivor Novello Awards ceremony, Fahey used her account speech (delivered by her publicist when she failed to arrive) to publicly fire Detroit. Detroit was attending the event.
50. Detroit and Fahey have not spoken since. Fahey has continued to use the Shakespears Sister name after a hiatus from 1996 to 2009. New work has received critical attention but little commercial success.
Our Favorite Photo Of Siobhan Fahey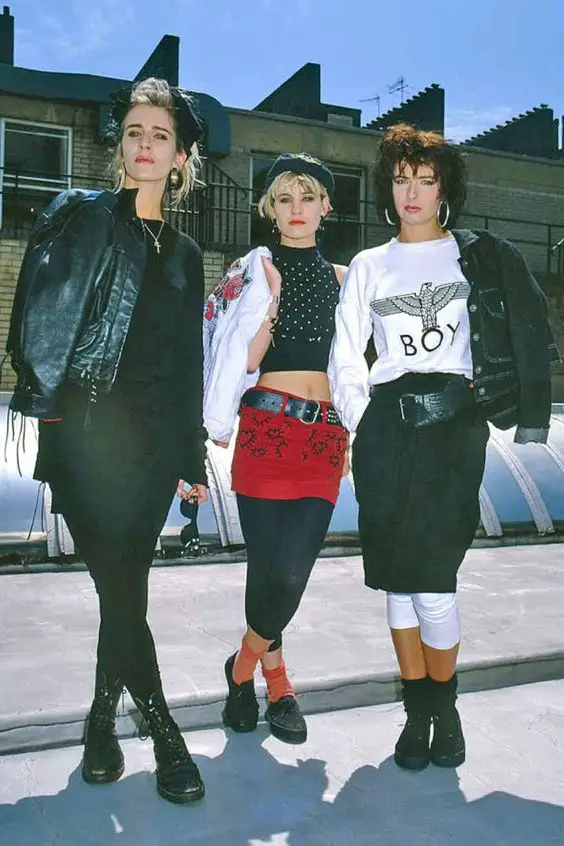 We think this is the coolest photo of this great singer and her former girl group Bananarama. Share this photo to Pinterest if you agree with us.


Other Great Singer Whose Songs You May Enjoy
If you've never heard of musical sensation Jackie Evancho, then you're in for a big treat because we have put together all of her best songs. So listen to her best songs and find out insider scoop about controversy she created by becoming Donald Trump's inauguration singer. That's Jackie Evancho, the new sensation you need to know.


3 Amazing Celebrities
Check out 3 totally awesome articles which reveal little-known facts about intriguing lives of these amazing celebrities who were once members of Nirvana rock band:
1) 7 Crazy Kurt Cobain Facts You'D Think We Made Up And His Suicide Note
2) 7 Unreal Facts About Dave Grohl & His Music Groups You'D Never Believe
3) 5 Unreal Facts About Nirvana's Krist Novoselic You'D Never Believe