Jackie Evancho, Trump's Inauguration Singer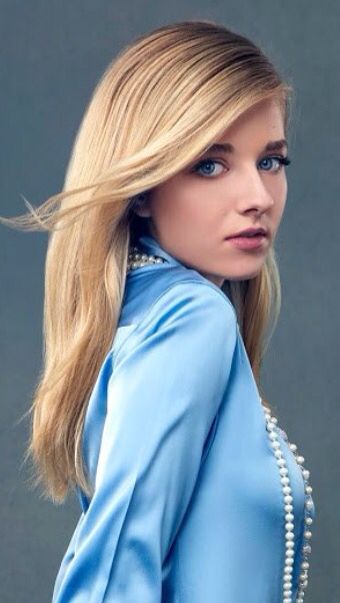 Learn 10 facts about Jackie Evancho and read her full biography. Find out what you don't know about her and listen to her best songs.
10 Facts You Need To Know About Jackie Evancho
1. Jackie Evancho began taking vocal lessons at age eight. She was inspired to start singing after seeing a film version of Phantom of the Opera.
2. This great singer entered her first talent competition in 2008 and won second prize. It was the talent competition called Kean Idol.
3. She was only 10 years old when she competed and won second prize on the TV talent show America's Got Talent.
4. Jackie considers her dog Maggie to be her best friend.
5. She is a novice ghost hunter. She says she has not yet found any spirits or ghosts during her ghost hunting excursions.
6. In 2012, GUESS chose her to be the model for the company's children's line of clothing.
7. She found inspiration for her new album Awakening after realizing how mature her voice and singing have become since her career start.
8. She says that she often cries while watching romantic movies like The Notebook.
9. Jackie Evancho is an animal advocate and often performs at fundraisers for animal-related charities.
10. She says that sewing is one of her favorite hobbies.
Jackie Evancho – America's Got Talent Video
2017 Transgender Controversy: Jackie Evancho Sister Vs. Donald Trump
Jackie Evancho agreed to sing the anthem at Donald Trump's inauguration. Her decision was met with great controversy. Critics asked her how she could agree to sing for someone whom they presumed would take away LGBTQ civil rights and liberties.
This great singer responded that she was not performing so much for Trump than the entire country. She also said that she was raised to respect the office of the presidency. Then she sang the anthem at the inauguration, a performance that was met with wide acclaim from fans and critics alike. She also avoided commenting on her personal thoughts about Donald Trump.
Her decision to remain quiet changed when Trump canceled the Obama directive that gave transgenders the right to use the bathroom that associated with their chosen gender. She criticized this move primarily because of her own sister Juliet Evancho, who is herself transgendered.
Jackie said that she wanted to tell Trump directly of the challenges Juliet Evancho could face in public with the reversal of this directive. Trump says he welcomes the chance to meet with Evancho to discuss transgender rights. The meeting, which will also be attended by Jackie Evancho sister Juliet, is scheduled to take place sometime in 2017.
Jackie Evancho – Think of Me Song – Music Video
Jackie Evancho Album Sales: Fact-Checking Trump's Statement
After Jackie Evancho agreed to sing the national anthem at the inauguration, her album sales were reported to have surged. Some media groups said Jackie Evancho album sales were at an all-time high because of her decision to sing for Trump's swearing in ceremony. In reality, her sales may have not been as high as reported. Her slight increase in album sales also could be attributed to other factors.
First, the Jackie Evancho songs that came out around Christmas 2016 were already doing well on the charts. Statistics showed that more people were buying albums either for personal use or for gifts during the Christmas 2016 shopping season. Also, when compared with other performers, her Christmas album sales fell behind the sales of other acts like Pentatonix.
Furthermore, she had just performed on America's Got Talent: Holiday Spectacular. Her modest boost in sales could have been linked to that TV appearance.
However, some in the public arena believed that her agreeing to perform at the inauguration boosted her sales. In fact, her increased sales may have been in spite of that decision rather than because of it. Trump for his part took credit for Evancho reportedly selling more albums during the 2016 Christmas season. He tweeted that his recruitment of Evancho as a singer for the inauguration was the reason for her record sales.
Jackie Evancho – Ave Maria Song
Life Before Fame
Jackie Evancho was born on April 9, 2000 in Pittsburgh, Pennsylvania. She has an older sibling, sister Juliet, as well as two younger siblings, Zachary and Rachel. Evancho's family are practicing Catholics. She attended public schools in Pittsburgh until 2010 when her career as a singer took off. After that, she switched to taking classes online.
She became interested in singing before she turned eight when she saw a film version of Phantom of the Opera. She was so taken with the songs that her mother bought her a DVD of the movie and music. Then she began taking singing lessons at age eight. Soon after, she entered the talent contest called Kean Idol and won second prize.
She also started singing at nursing homes, churches, and other events in Pittsburgh. She likewise started a YouTube channel to gain fans. In 2009, she and her family traveled to Las Vegas where she sang in the USA World Showcase Talent Competition. She won second prize in that contest as well. She also garnered the attention of composer and record producer David Foster. He chose her to sing in his David Foster & Friends concert in October 2009. In November 2009, she released her first album Prelude to a Dream.
Our Favorite Photo Of Jackie Evancho
Why don't you share this amazing photo of Jackie Evancho to Pinterest?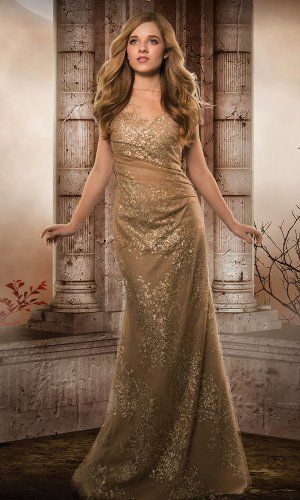 Breakthrough: Jackie Evancho On America's Got Talent
Jackie Evancho was selected to perform in the fifth season of America's Got Talent, which began in August 2010. Her first performance was so remarkable that people wondered afterward if she was really singing or lip-syncing. Judge Howie Mandel commented that the criticism actually pointed out how good her performance was.
She continued through the competition singing signature Jackie Evancho songs like "Pie Jesu," "Time to Say Goodbye," and "Think of Me". This great singer also sang the Gounod version of "Ave Maria." She gave her final performance on the show on September 14, 2010. She sang the song "Time to Say Goodbye" with recording artist Sarah Brightman. The show was one of AGT's highest rated episodes. Jackie took second place and lost the competition to singer Michael Grimm.
AGT gave Evancho exposure that put her voice and talent before millions of viewers each week. The show is credited with making her second album O Holy Night a commercial success. O Holy Night was released in November 2010 and debuted in the number two spot on Billboard charts.
Life After Fame
Since appearing on America's Got Talent, Jackie Evancho has gone on to build a successful recording career. In addition to O Holy Night, she has released four more albums: Dream with Me, Heavenly Christmas, Songs from the Silver Screen, and Awakening. She also has become an outspoken advocate for causes that support the LGBTQ agenda, animal rights, and breast cancer research.
This great singer continues to make rounds on TV, often appearing as a guest on shows like The Tonight Show with Jimmy Fallon, The View, and Dancing with the Stars. She lends her time to performing at events that raise funds for animal rights causes. She particularly has a passion for protecting endangered seals in the wild.
Jackie Evancho modeled for GUESS in 2014 and its Justice Girls Clothing. She also appeared in the movie The Company You Keep as the character Isabel. Evancho has won numerous awards and honors. She met with Pope Francis during his visit to the U.S. in 2015.
This great singer gained even more recognition in December 2016 when she agreed to perform at Donald Trump's presidential inauguration. Reportedly, some of the people who were not aware of her before the announcement of her performance went on to buy her music. She also garnered praise and criticism for her inauguration performance on Twitter and Facebook, not to mention countless other websites.
All of this mainstream success considered, it should come as no surprise that Jackie Evancho net worth is $2.5 million as of February 2017.
Best Jackie Evancho Songs
Jackie Evancho has a number of songs that have received both fan favor and critical acclaim from critics. Some of her top songs from her debut album Prelude to a Dream include "The Prayer," "To Where You Are," "Concrete Angel," and "Amazing Grace."
Songs from her November 2010 album O Holy Night include "Silent Night," "Panis Angelicus," "O Holy Night," "Pie Jesu," and Gounod's "Ave Maria." This album was certified platinum and made Evancho the youngest recording artist to ever debut in the Billboard Top 10.
Dream with Me was released in January 2011 and featured duets with recording artists like Susan Boyle and Barbra Streisand. Some of the songs on this album include "Angel," "Somewhere", "The Prayer," "The Impossible Dream," and "A Time for Us." She sang many of the songs from this album during her performance on the PBS show Great Performances. This album was produced in part by her mentor David Foster.
This great singer stays true to her genre of music on her newest album Awakening. Some of the songs from that album include "Ave Maria" and "Dormi Jesu." However, she does offer some crossover songs like "The Rains of Castamere," "Your Love," and "With or Without You." This album reached the number one spot for classical albums on the Billboard charts.
Jackie Evancho has performed songs from Awakening on Oprah Winfrey's TV special as well as on Dr. Phil and NBC's Today Show. On the same day as her inauguration performance, she recorded and released her version of three patriotic songs, "The Star Spangled Banner," "America The Beautiful," and "God Bless America," in support of her sister Juliet.
Jackie Evancho – Nessun Dorma Song
Jackie Evancho's First Truly Pop Song "Apocalypse"
3 Amazing Celebrities
Check out 3 totally awesome articles which reveal little-known facts about intriguing lives of these amazing celebrities who were once members of Nirvana rock band:
1) 7 Crazy Kurt Cobain Facts You'D Think We Made Up And His Suicide Note
2) 7 Unreal Facts About Dave Grohl & His Music Groups You'D Never Believe
3) 5 Unreal Facts About Nirvana's Krist Novoselic You'D Never Believe