Mike Wazowski Memes List: 35 Best Monsters Inc Memes & More
Hey bro, that's the ultimate Mike Wazowski memes list. It has the best funny memes with this Monsters Inc. character. So check it out now. Then please share it to your blog (if you have one) or to some social media site (especially Pinterest). By doing that, you'll be helping me publish more awesome stuff for you and other Disney fans.
Before I show you the memes, how about a few fun facts about the history of these super popular memes?
Most of these Monsters Inc memes feature Mike Wazowski Sulley face swap. In Pixar movies Monsters University and Monsters at Work, Mike Wazowski is a monster with one large green eye, like in the picture below.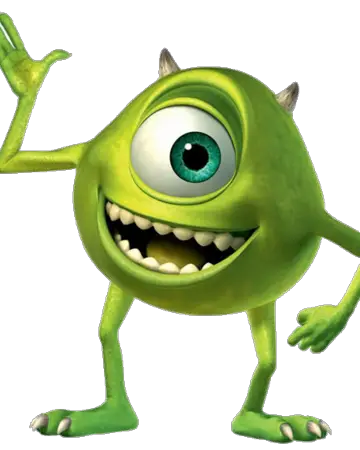 But most memes on this page feature Mike as a two-eyed monster. The creators photoshopped Sulley's face over Mike's face. Hence, Monsters Inc. film characters James P. "Sulley" Sullivan and Mike Wazowski are faceswapped. See how James P. "Sulley" Sullivan and Mike Wazowski look before the swap in the pic below.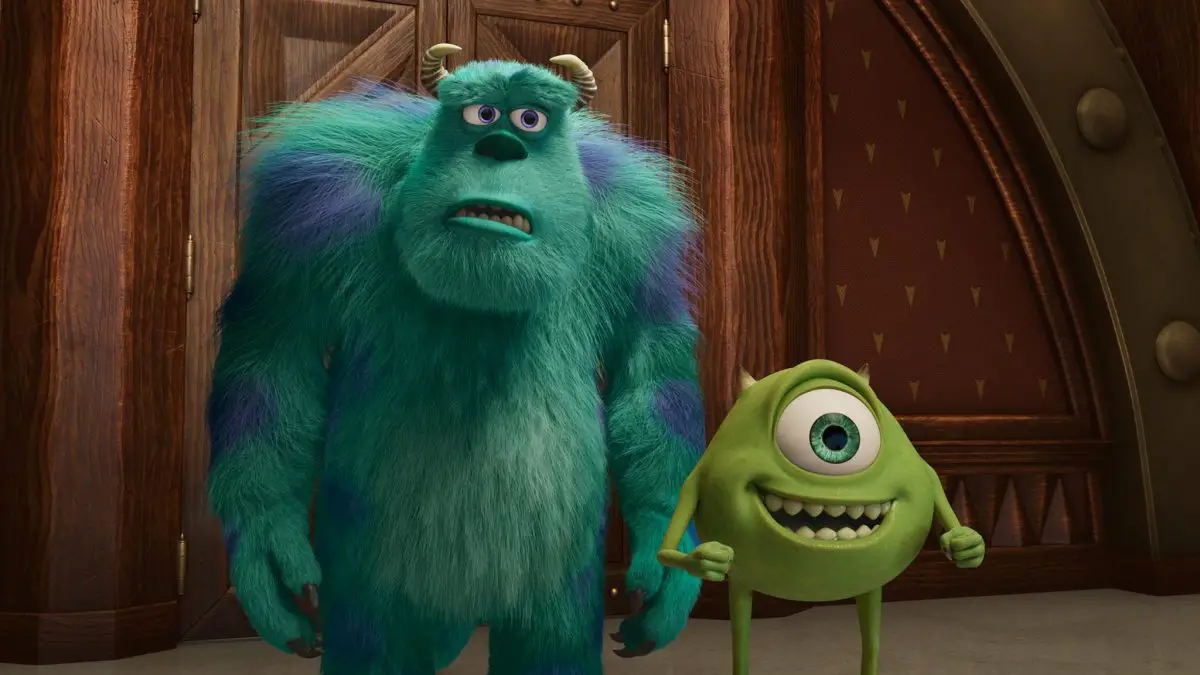 The faceswap (you're about to see) creates comedic effect. Mike and his best friend scarer Sulley have very different personalities. By combining them, the original meme creator conjured a seriously silly meme. That Mike Wazowski meme has become so popular that many people even forget that Michael is a one-eyed monster.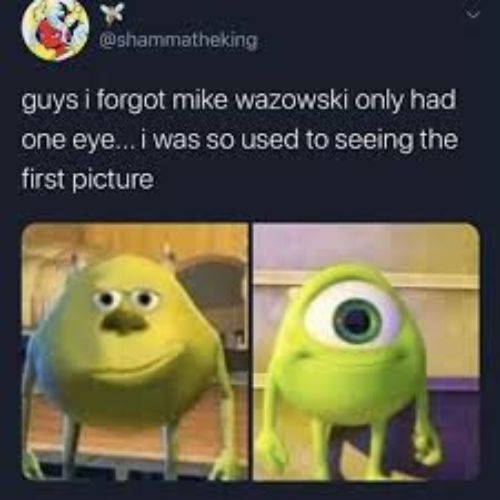 The original Mike seems weirder than the photoshopped one. See the reaction to that face swap below.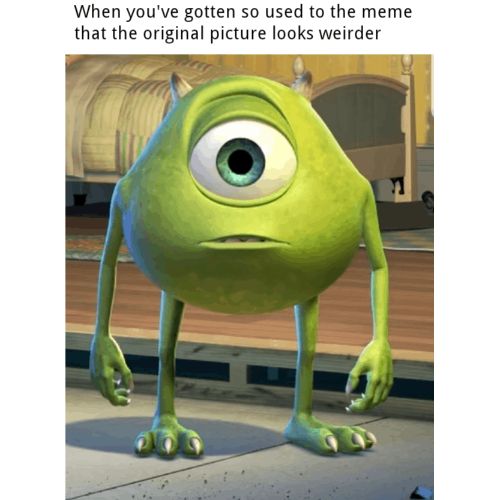 These memes come from Reddit and a few other websites (and obviously, there are many more below). Plus, there's a handpicked funny video about this fictional character. And that video is just one part of bonus content. In short, you've come to the right place because there's more than memes here.
The Editor's Favorite Mike Wazowski Meme
The meme you can see below is my favorite meme among all the numerous memes on this page. In my opinion, it's the funniest one. If you agree with my opinion, please share it to Pinterest right now.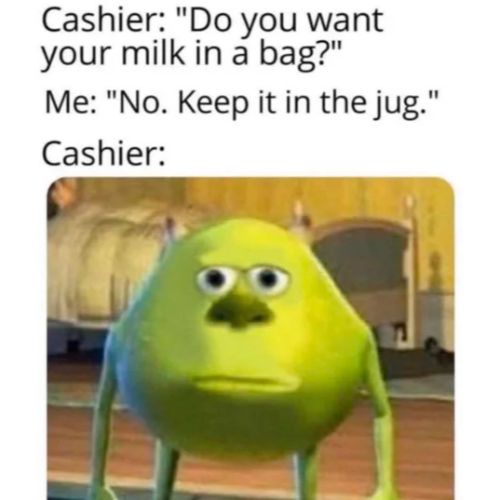 If you think this Mike Wazowski meme is funny, I think you'll enjoy these really funny one liner jokes.
The Best 3 Reddit Mike Wazowski Memes
1) In my opinion, the meme below is the best one of funny Mike Wazowski memes on Reddit. It also happens to be the most upvoted one. There's a reason for that: it's simple yet hilarious. Plus, it features two awesome Pixar characters: James P. "Sulley" Sullivan and Mike Wazowski. So please share this page now if you like the meme below.
If you like the meme above, I recommend that you check out these 23 really funny La Croix jokes and memes. You're gonna like that list if you like the meme above.
2) The second meme is also pretty funny, especially if you're into deadpan humor.
3) And here's the last meme from Reddit – this one is about a weird take on gaming.
If you like the Mike Wazowski meme above and are a cool gamer, I think you'll enjoy this awesome Among Us Jokes & Puns List.
Funny Mike Wazowski Video
That's just one part of awesome bonus content. There's more below.
21 Mike Wazowski Memes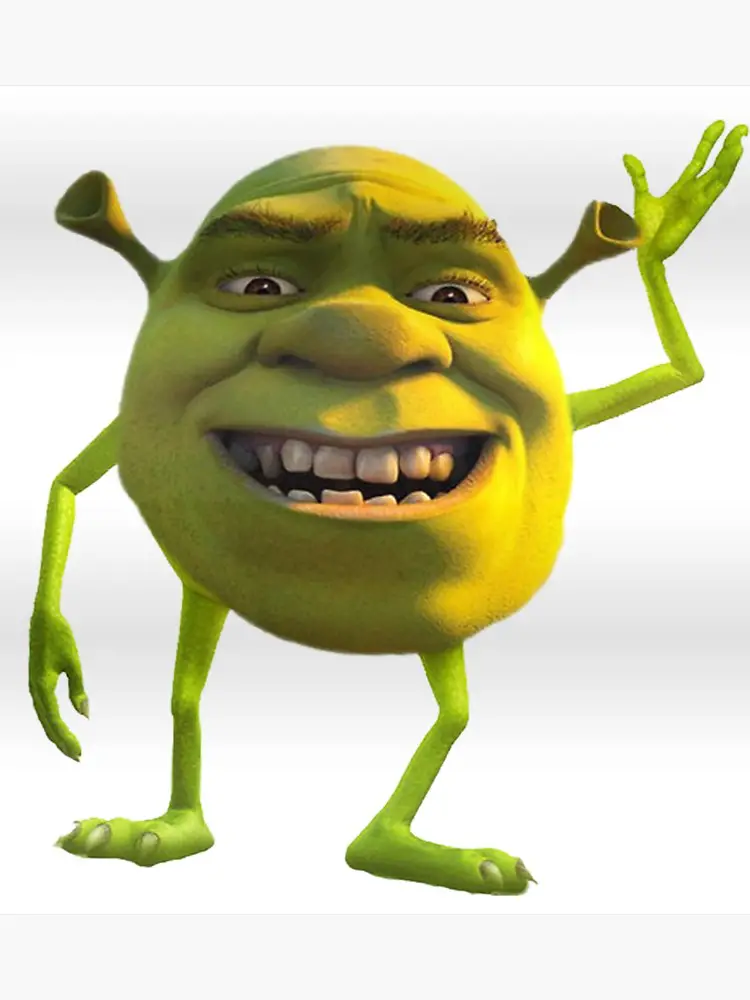 The memes below are the most relatable Mike Wazowski memes you'll find. Please share the ones you like to Pinterest. Thanks in advance, bro.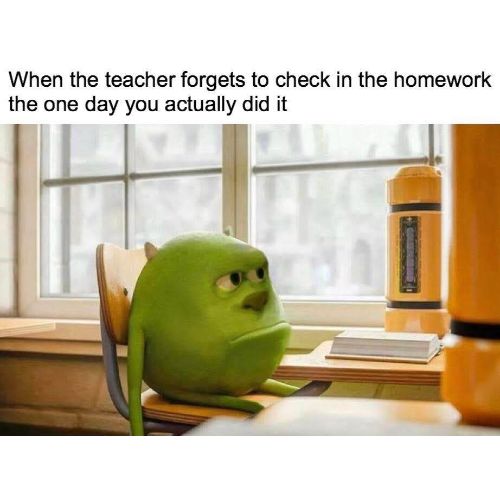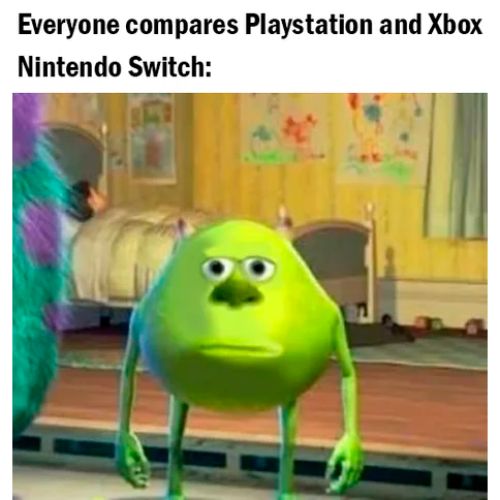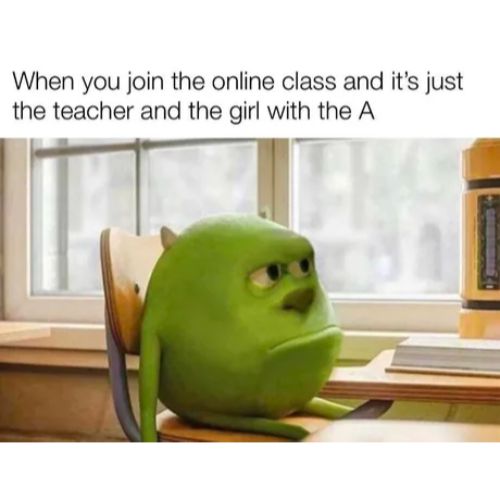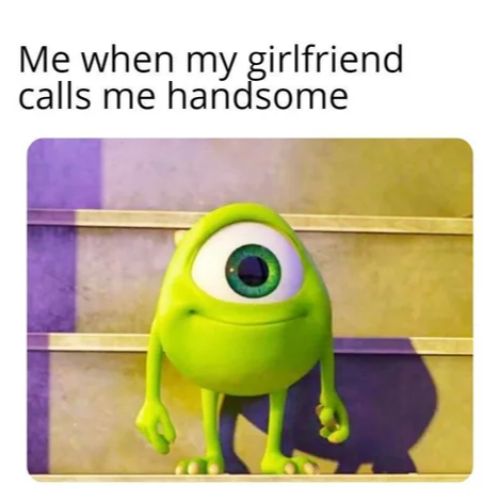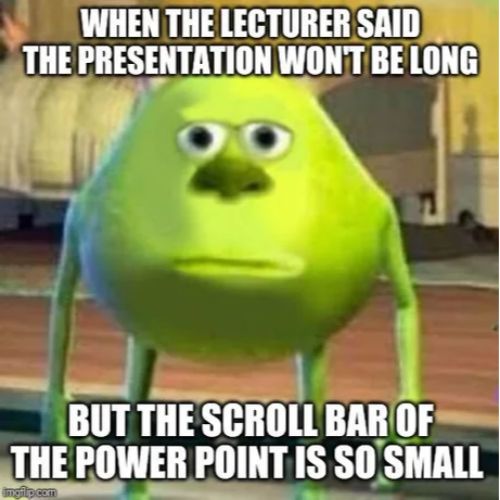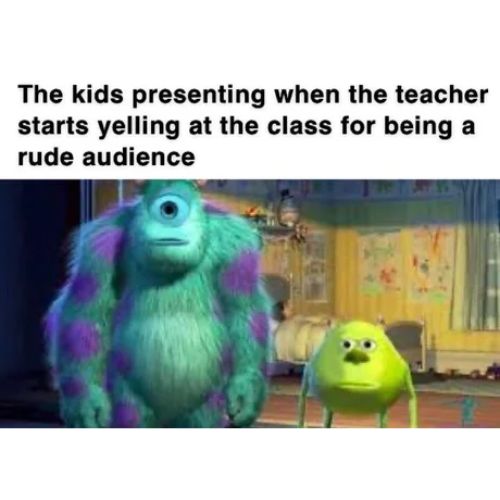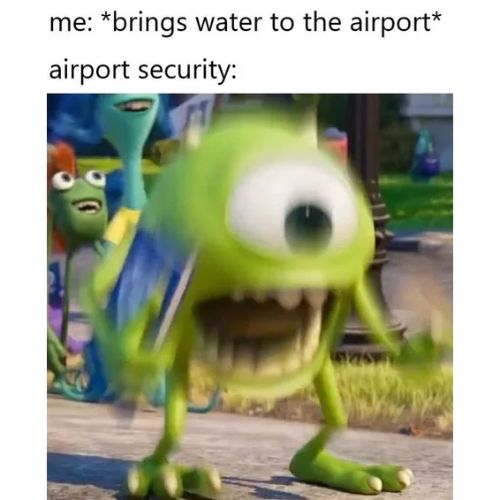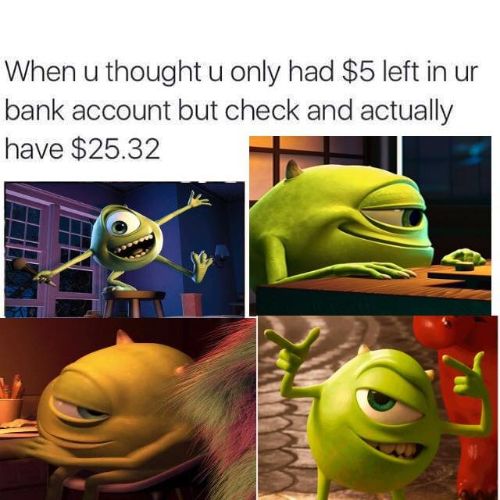 I think this is one of the best Mike Wazowski memes on this page. It shows something important: big happiness can come from small things. I think that's what the character of Michael is all about. If you agree, please share this meme to Pinterest right now.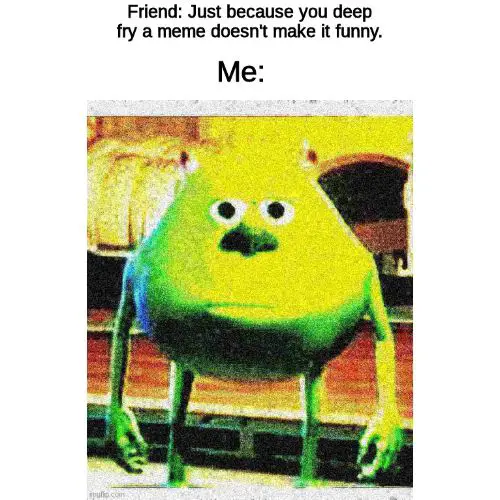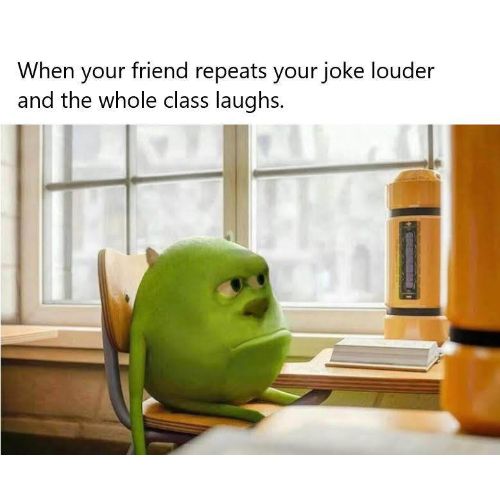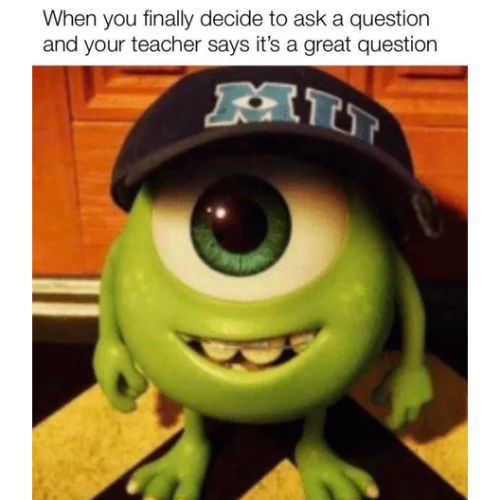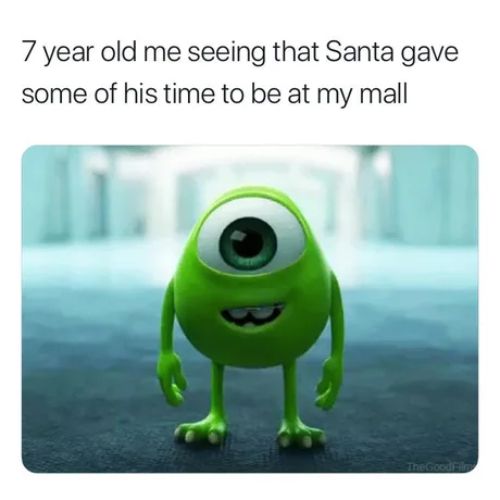 If you like this Santa Claus Mike Wazowski meme, I think you'll also like these hilarious Christmas one liners.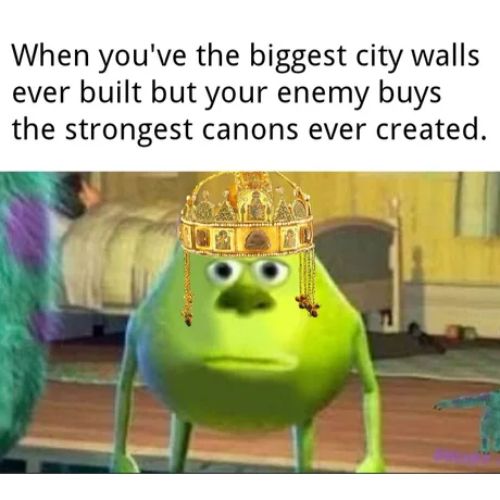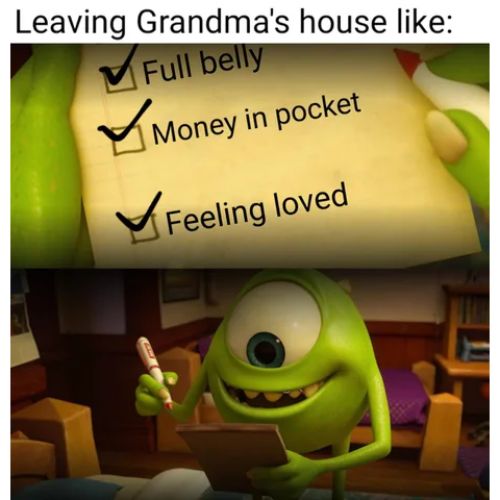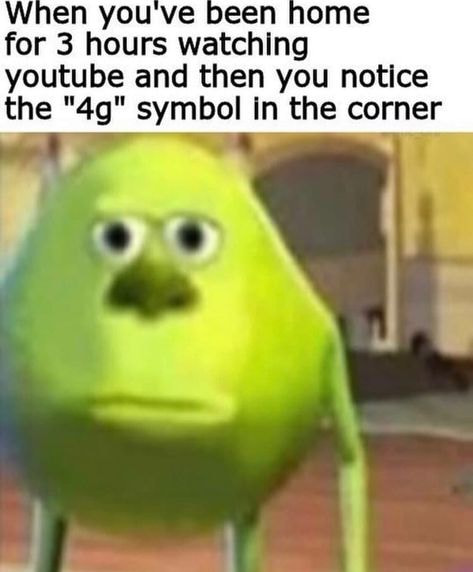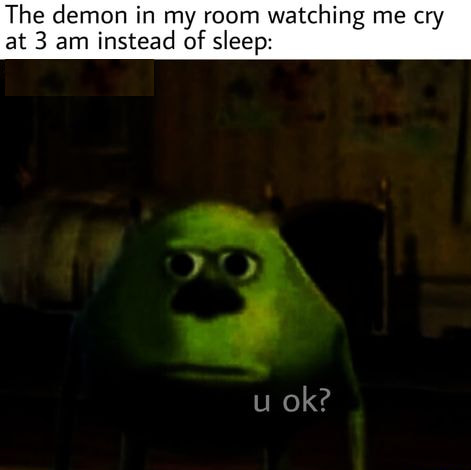 5 Monsters Inc Memes
These are the best Monsters Inc memes you'll ever find. Mike, Sully, and Boo are more awesome in them than ever before.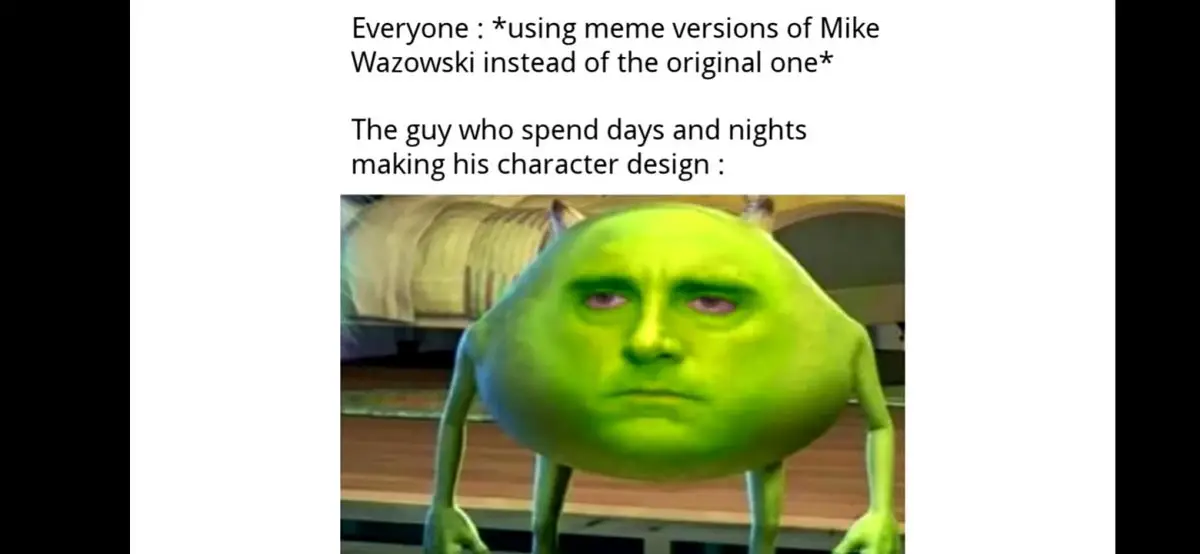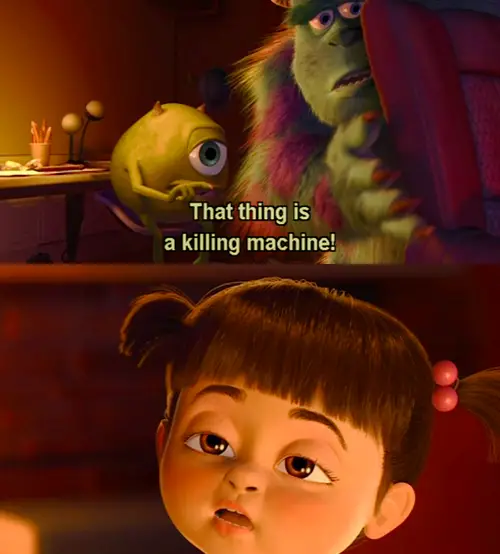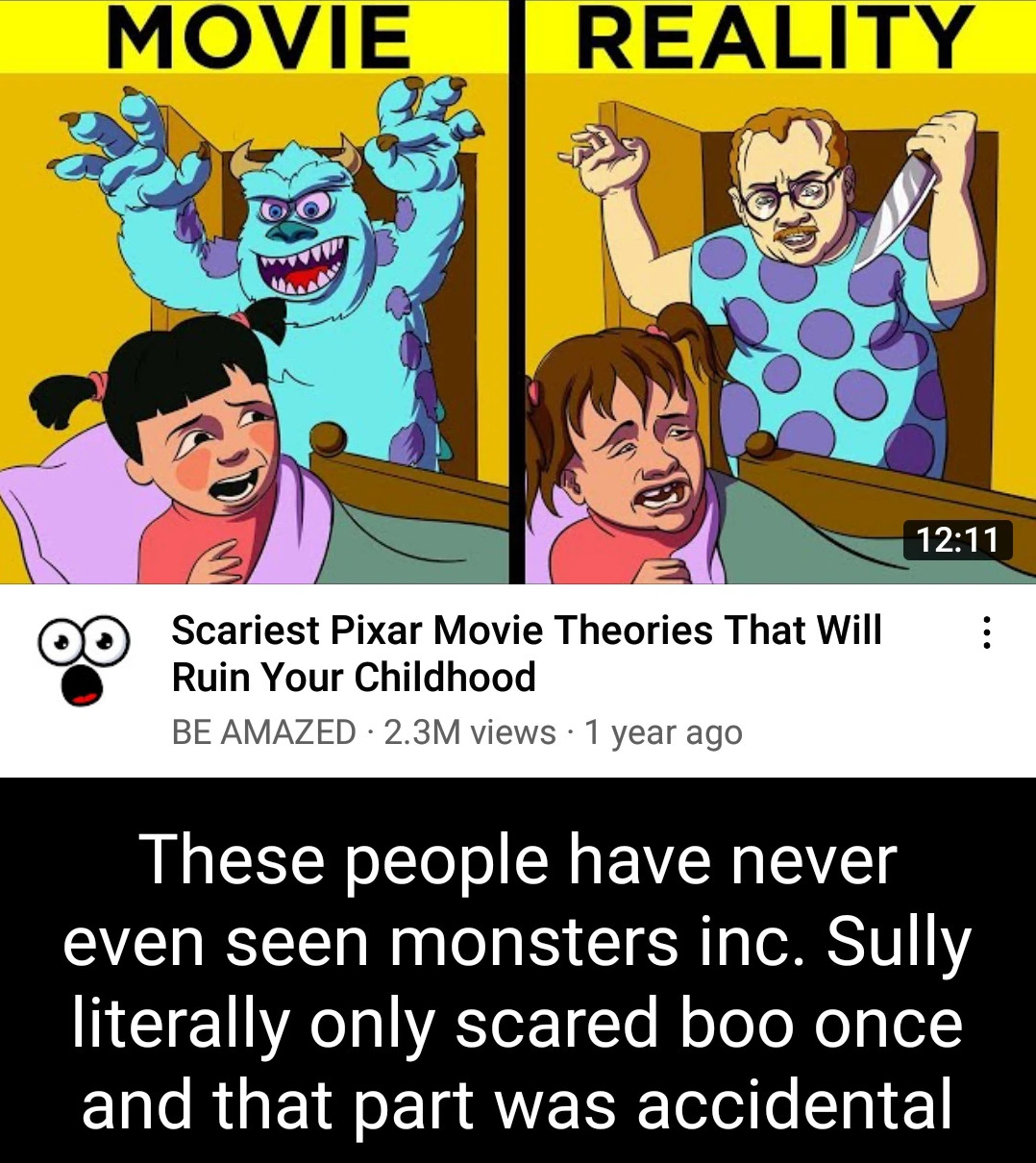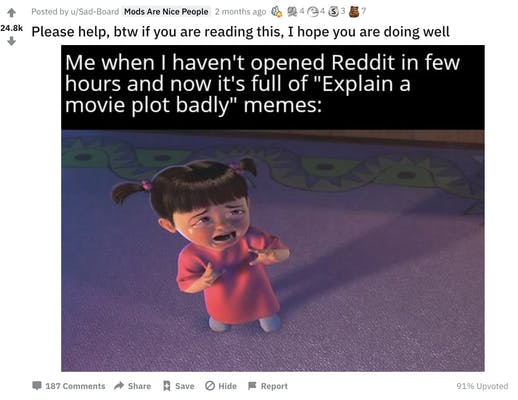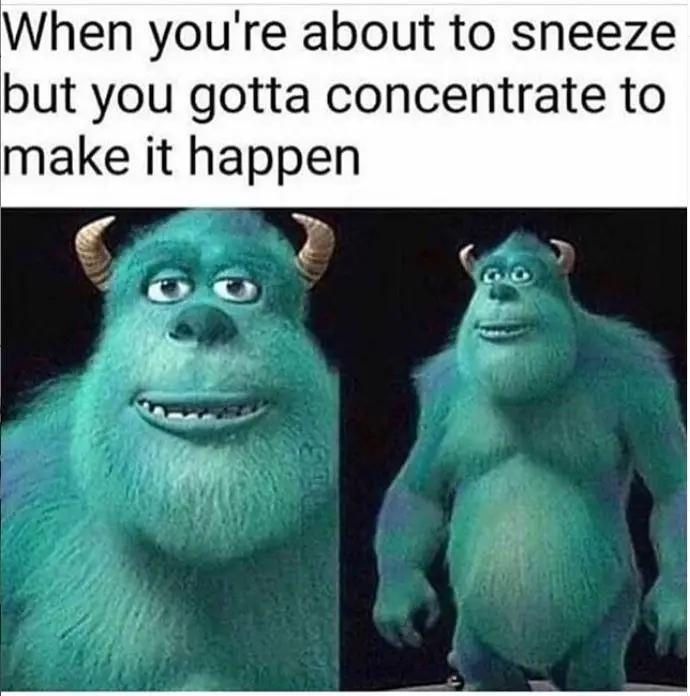 9 Monsters Inc Quotes: Mike Wazowski Quotes & More
That's another part of awesome bonus content I mentioned in the introduction. I'm sure you'll like it.
Mike Wazowski says many funny and amusing things in this movie. Plus, this kind and funny monster has a unique personality that makes him unforgettable. That's one of the reasons Empire Magazine listed him as #23 in its 50 Best Animated Movie Characters list.
But he's not the only great character in Monsters Inc. movie. The world of Monstropolis features many exciting characters. Mike Wazowski's girlfriend Celia Mae, his best friend James P. "Sulley" Sullivan, and his rival Randall Boggs are some of them. That's why Monsters Inc quotes below come from more than one fictional character.
Oh, that darn paperwork! Wouldn't it be easier if it all just blew away?
My name's Scott Squibbles. My friends call me Squishy. I'm undeclared, unattached, and unwelcomed pretty much everywhere, but here.
I think I have a plan here: using mainly spoons, we dig a tunnel under the city and release it into the wild.
You played dodgeball? I loved dodgeball! Of course, I was the ball.
Roz, my tender, oozing blossom, you're looking fabulous today. Is that a new haircut? Tell me it's a new haircut. It's got to be a new haircut. New makeup? You had a lift? You had a tuck?… Something has been inserted in in you that makes you look. Listen, I need a favor.
I always wanted a pet that could kill me.
What can I say? The camera loves me.
Hey, may the best monster win.
I don't like big moving things that are moving towards me.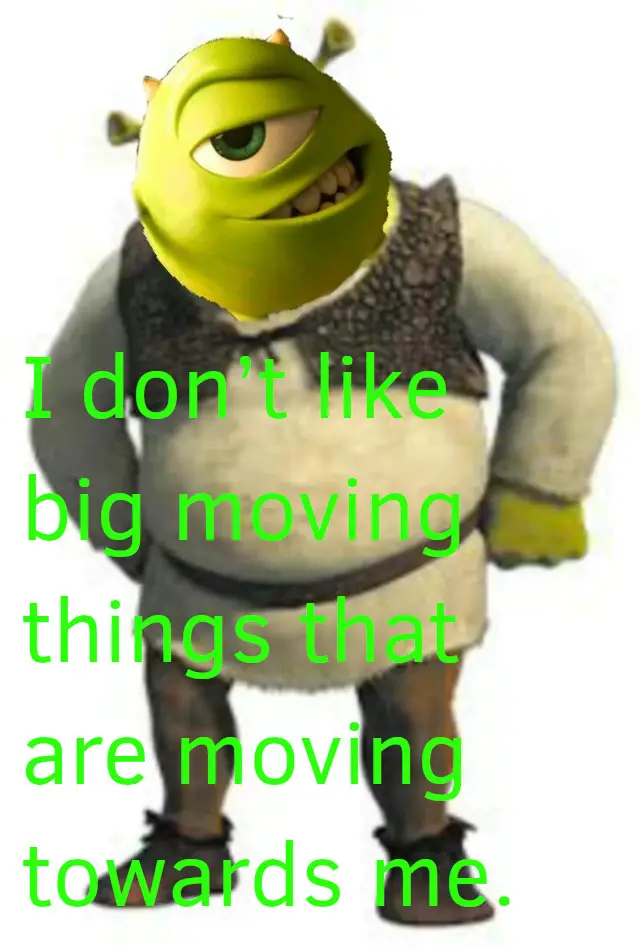 If you like these funny Mike Wazowski quotes, I think you'll also like these awesome Napoleon Dynamite quotes.
Related Links

Latest posts by Roman Marshanski
(see all)