Lyla Garrity Actress Minka Kelly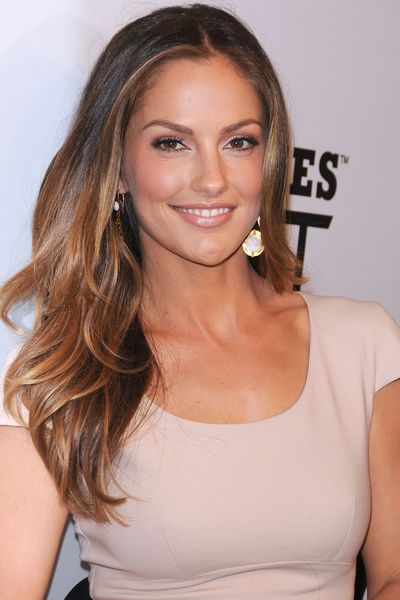 Enjoy top 50 facts about Lyla Garrity actress Minka Kelly. Find out what you don't know about her. Then watch her David Letterman interview.
Minka Kelly Movies And TV Shows
Kelly made her acting debut as an unnamed extra in the 2003 video short Turbo Charged Prelude to 2 Fast 2 Furious. From there, Minka Kelly movies and TV shows go on to include over 26 credits.
Kelly has been a darling of independent film, appearing in State's Evidence, 500 Days of Summer, Searching for Sonny, The World Made Straight, and Papa: Hemingway in Cuba.
In big film, Minka Kelly has roles in The Kingdom, Just Go With It, and The Butler.
The Kingdom (2007) was produced by Peter Berg, creator of Friday Night Lights and the show primarily responsible for Kelly's fame.
Of course, playing cheerleader Lyla is Kelly's best known role. Prior to being cast for it, Kelly was already a veteran actress who had appeared in small roles in shows such as Drake and Josh, American Dreams, and What I Like About You.
After saying goodbye to Friday nights, Kelly has continued success in television, with roles in Parenthood, Entourage, Man Seeking Woman, and Jane the Virgin. In all of her roles, she has displayed an amazing sense of style. In real life, she is just as fashionable, and you can see Minka Kelly in one of her best outfits below:
Kelly was cast as a main character in the 2011 TV remake of Charlie's Angels.
She also had a starring role in the short-lived series Almost Human.
Minka Kelly and Leighton Meester received MTV Teen Choice Award nominations for their work in The Roommate. The lifelong friends had met many years earlier doing acne cream commercials and are frequently mistaken for each other.
Kelly's acting has also received Golden Derby, MTV Movie, and Acapulco Black Film Festival nominations.
Why not share these facts with your friends? They'd thank you. So share this page now.
Video With Minka Kelly On David Letterman Show
Watch Minka Kelly on David Letterman show and hear how she got the part of Eve French on Charlie's Angels TV series.



Lyla Garrity
Kelly's role as Lyla Garrity in Friday Night Lights is by far her most well-known role.
Her age when she was cast as the 15-year-old Texas cheerleader was an unbelievable 26.
High school football hero Tim Riggins and Lyla Garrity had a complicated on again, off again romance on the show, and you can see a picture of one of their best moments below:
Tim Riggins actor Taylor Kitsch and Minka Kelly had a real-life relationship off screen as well.
Lyla Garrity style on the show quickly made Kelly a fashion icon with easy worn jeans, breezy sundresses, and simple tank tops.
The character of Lyla was originally the girlfriend of Jason Street. Her character shocked viewers when she cheated on her paralyzed boyfriend with Riggins.
Other Lyla plots included advocating for immigrants, destroying her father's shop, going to Mexico, and becoming a born again Christian.
The character left Dillon, Texas to attend Vanderbilt University.
Lyla was actually written out of the show because she wished to leave to pursue a film career.
The character returned for one episode in season four to attend a funeral and wrap up loose ends with Riggins.
If you dig this awesome character played by this amazing actress, please share this page.
Video With Best Lyla Garrity Friday Night Lights Moments
See all the best Lyla Garrity Friday Night Lights moments from seasons 2 and 3 in one short music video, unless you have not seen season 3 because it has spoilers from that season.
Minka Kelly Boyfriend
Minka Kelly boyfriend rumors abound, but currently (as of April 2017) the beautiful 36 year old is not openly dating anyone.
Kelly has been involved with actors Brian White, Donald Faison, Taylor Kitsch, Topher Grace, Jake Gyllenhaal, and Wilmer Valderrama.
Minka Kelly and Chris Evans have had a tumultuous on and off romance since 2007.
While the actress is known to be disliked by the Captain America star's (Evan's) friends, their long history suggests he may be the future Minka Kelly husband.
Most recently (as of April 2017) she was dating the How I Met Your Mother star Josh Radnor. It's rumored they broke up when she got too close with her ex-boyfriend Wilmer Valderrama.
Kelly also once dated five-time World Series champion Derek Jeter.
Minka Kelly and John Mayer were together from 2007 until 2008. After their breakup, he went on to date Jennifer Aniston.
While best known for her relationship with Chris Evans, she has had boomerang relationships with both Derek Jeter and Wilmer Valderrama as well.
When broken up with Kelly, Chris Evans pursued his childhood crush, Sandra Bullock, who is 17 years his senior.
She proudly remains friends with all of her exes.
Video With Another Awesome Minka Kelly Interview
Watch Minka Kelly interview in which the host hits on her and see her reaction.
Most Amazing Minka Kelly Facts
Minka Kelly is the only daughter of Aerosmith guitarist Rick Dufay and former Las Vegas stripper Maureen Dumont Kelly.
The actress remembers her mother waking her up in the middle of the night to go grocery shopping and spend hundreds of dollars.
When she first wanted to become a model, a former Playboy bunny offered to be her manager and promptly set Kelly up with a job at a plastic surgeon's. The concept? Kelly would work in exchange for breast implants. Ultimately, she decided not to follow through.
However, she did go to school to become a physician's assistant, a job in which she worked for four years before getting cast on Friday Night Lights.
She has attended culinary school just to become a more confident cook.
In 2010, Minka Kelly was chosen as the Sexiest Woman Alive by 'Esquire' magazine.
Her fashion icon is her bff Mandy Moore.
The actress loves music, especially songs from the 80s. Her album is not one of her rocker dad's however, but "Purple Rain" by Prince.
Even though she didn't meet her famous father until she was in her teen years, Kelly refers to him now as her best friend and says they speak several times each week.
The stunning actress is indeed the opposite of an outgoing cheerleader; her preferred entertainment is cooking dinner and enjoying a glass of wine at home.
Minka Kelly Acting Facts
When Minka Kelly auditioned for the role of Lyla, director Pete Berg told her to do it as if she was on heroin. After she read a scene, he looked at her and said, "No, no, no, that's coke."
She was the oldest person cast as a teen on FNL.
It is credited that her experience working as a surgical assistant in real life helped her in her role as the doting girlfriend Lyla.
The actress took acting classes from renowned coach Ivana Chubbock.
The actress studied with the cheerleading teams at University of Texas and Texas State University to prepare for her role as Lyla Garrity. In interviews, she has said she that was the antithesis of a cheerleader in high school.
Minka Kelly net worth is estimated to be over $5 million.
She loved the show House of Cards for its slick writing and stylized production.
She initially moved to Los Angeles, she says, not to become an actress, but "to get out of Albuquerque."
Kelly flatly says she would not want to reprise the Lyla role for a film or reunion show for FNL.
Her grandfather, Richard Ney, was married to Greer Garson, one of the top-selling actresses of the 1940s.
Our Favorite Photo Of Minka Kelly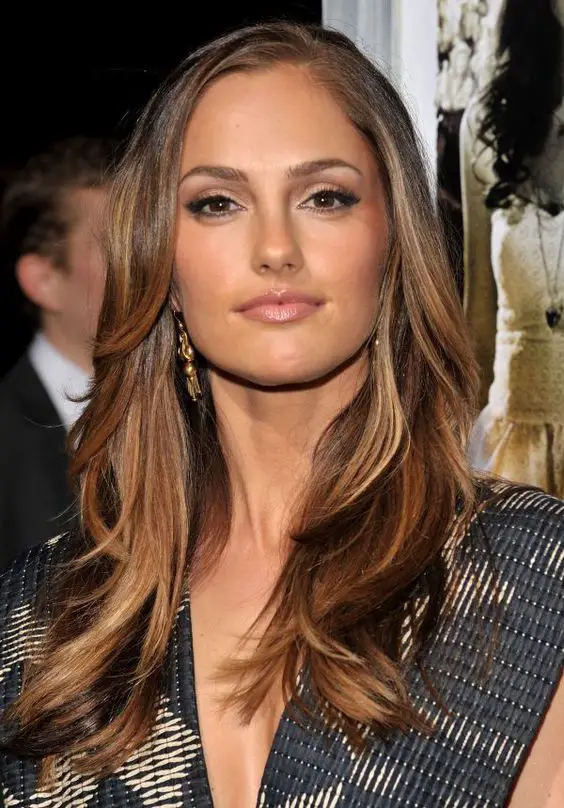 This is our favorite photo of actress Minka Kelly, so share this awesome photo to Pinterest if you dig her amazing style.


3 Amazing Hollywood Actors You Really Need To Know
1) Love Judd Apatow movies like Knocked Up? Then you definitely know a Canadian-American actor and comedian Seth Rogen. So check out our article 7 Totally Crazy Seth Rogen Facts You'D Think We Made Up
2) You may not know the next actor in our list. But he is one of only eight Asian American actors to be nominated for an Academy Award in an acting category. So check out Top 10 Mako Iwamatsu Facts You Really Need To Know
3) You may not know this actor either if you don't watch TV. However, if you watch TV, you probably know him from 90210 TV series. The actor we are taking about is Matt Lanter.