90210 Actor Matt Lanter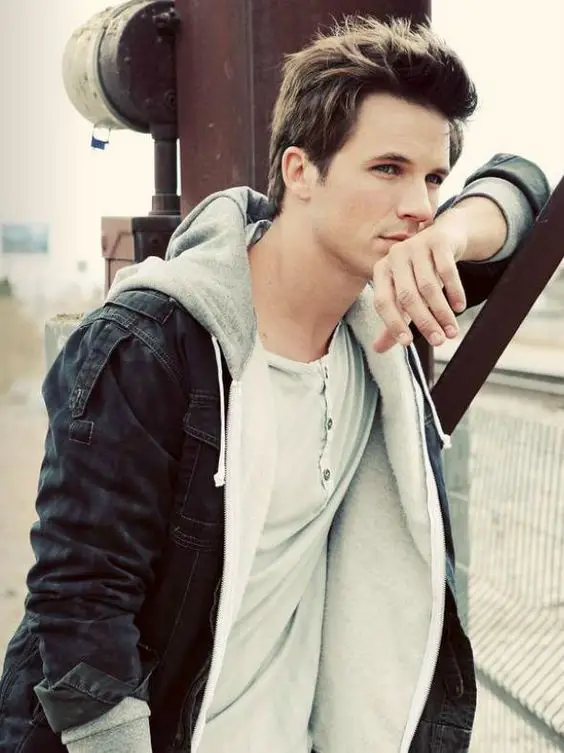 Check out top 40 facts about actor Matt Lanter. Find out what you don't know about him and watch his best scenes from 90210 TV series. Then be totally awesome and share all that pop culture awesomeness with your friends and family members.
Matt Lanter Early Life And Career
1 Matthew Mackendree Lanter was born on April 1, 1983. This April Fool is son to Joseph Lanter and Jana Burson.
2 Matt Lanter and sister Kara Day Lanter were raised in Massillon, Ohio and Atlanta, Georgia. He is listed by the city of Massillon as one of its 50 notable people.
3 This talented actor attended Collins High School in Atlanta where he became extremely active in sports. He played baseball, football, basketball, gymnastics, and golf until he graduated in 2001.
4 He had his first job as a batboy for the Atlanta Braves. His first serious girlfriend also worked for the team.
5 His grandfather is notable as one of the only 317 individuals to have survived the tragic sinking of the USS Indianapolis.
6 One of his first cars was a T-top Trans-Am, which he also notes as the location of his first kiss.
7 His favorite childhood gift was a go-cart.
8 His celebrity crush growing up was actress Jenny McCarthy.
9 He attended college at the University of Georgia, majoring in sports business. Initially, he envisioned a career working for the Braves. However, an interest in acting quickly lured him to Hollywood.
10 Matt Lanter got big break came when he was cast for Bravo's 2004 reality show Manhunt: The Search for America's Most Gorgeous Male Model. Lanter found the experience embarrassing and has said he was kicked off "for being too fat." However, just months later, Lanter was being cast in roles for major hits.
Video With Matt Lanter Best Scenes From 90210 TV series
Matt Lanter Wife Angela Stacy
11 Matt Lanter met his wife Angela Stacy in Ohio while he was visiting his mother, who had returned to the state after divorcing his father.
12 The two, both devoutly Christian, were introduced by mutual church friends.
13 At the time they met, each was dating someone else. They did not officially begin seeing other until 2009, and had a long-distance relationship for a time before Stacy agreed to move to California.
14 Matt Lanter says he instantly knew Stacy was "wife material," and that she'd clean his house and put out his vitamins when she visited.
15 Angela Stacy frequently refers to her husband as "her perfect match" on her blog.
16 He proposed in Paris in 2012, but his original, elaborate plan got rained out. Instead, he proposed later in the evening after they'd changed into comfortable clothes and were enjoying a stroll.
17 Old-fashioned Lanter asked her father for permission prior to proposing to long-time girlfriend Stacy. Since he was unable to visit in person, he asked for permission via Skype.
18 She is known to have read marriage counseling books her entire life. Success in a Christian marriage is important to the couple.
19 The couple attended marriage counseling at church prior to getting married and recommend it as a way to break down potential barriers.
20 The couple had a Star Wars themed wedding on June 14, 2013, complete with Stormtroopers.
21 The wedding reception included Pinkberry as dessert.
What Happened After Their Wedding
22 The newlyweds moved to New Orleans shortly after the Malibu wedding, where he was shooting Star-Crossed.
23 As for Angela Lanter herself, she's proud to stay out of the limelight and be a housewife.
24 Angela Lanter describes herself on her Twitter account as "Just a girl who loves Jesus. I have a serious thing for all things fashion. Blogger. I'm married to the love of my life @mattlanter." She has an excellent blog devoted to beauty and personal style Hello Gorgeous.
25 The happy couple still have no children, but have said it's certainly something they want.
Video From Angela Lanter's YouTube Channel Which Features Her Husband
Matt Lanter Movies And TV Shows
26 Young actor Matt Lanter movies and TV shows include over 37 credits.
27 His first role was in the 2004 sports movie Bobby Jones: Stroke of Genius. Lanter's lifelong athleticism made him a good fit for the role of Bobby Jones' caddy. He loved acting, and decided to leave college to pursue it as a career.
28 Good-looking Lanter was quickly cast for the reality show Manhunt: The Search for America's Most Gorgeous Male Model. While he was selected for the final ten contestants, Lanter did not do well in the show.
29 He played Roman, an alien boy, in the cult-favorite sci-fi show Star-Crossed. The series only ran one season. In that sci-fi show, his character has an epic romance with a human girl. The human girl was played by a gorgeous actress Aimee Teegarden.
30 He quickly began picking up walk-on roles for major TV hits, and from 2005 to 2009, he appeared in over ten different series. These included one-episode and recurring roles in 8 Simple Rules, Point Pleasant, Big Love, Heroes, Shark, CSI: Crime Scene Investigation, Monk, Grey's Anatomy, Life and The Oaks.
31 Lanter's first main role casting was in Commander in Chief alongside the legendary Geena Davis. The ABC drama only ran for one season but received critical acclaim.
32 Lanter, ever the Star Wars fan, provided the voice of Anakin Skywalker for the animated series Star Wars: the Clone Wars.
33 Currently, Matt Lanter plays the role of Wyatt Logan in another sci-fi drama, Timeless. The time-hopping premise is based on Quantum Leap and Back to the Future. Want to know more about it? Then check out short video with TODAY interview in which he discusses Timeless:
Short Video With Matt Lanter TODAY Interview About TV Series Timeless
More Facts About This Awesome Actor
34 The actor was cast as Liam Court in the highly successful CBS TV series 90210 from 2009 to 2013.
35 He has appeared in several direct-to-DVD movies including War Games:the Dead Code, Secret of the Wings,and Justice League: Throne of Atlantis.
36 The actor has yet to achieve significant film success, with credits mostly including box office and critical failures including comedies such as Disaster Movie and Vampires Suck.
37 Matt Lanter has also appeared in the horror thrillers Sorority Row, The Roommate, and Liars All.
38 He is in the upcoming release, Pitch Perfect 3, a musical comedy in the well-known series.
39 The actor also appears in the upcoming film USS Indianapolis: Men of Courage. His grandfather was one of the few survivors of the disaster.
40 He also provides the voices on eight separate video games.
3 Best Matt Lanter Photos
These are some of the coolest photos of actor Matt Lanter, so share them on Pinterest.
1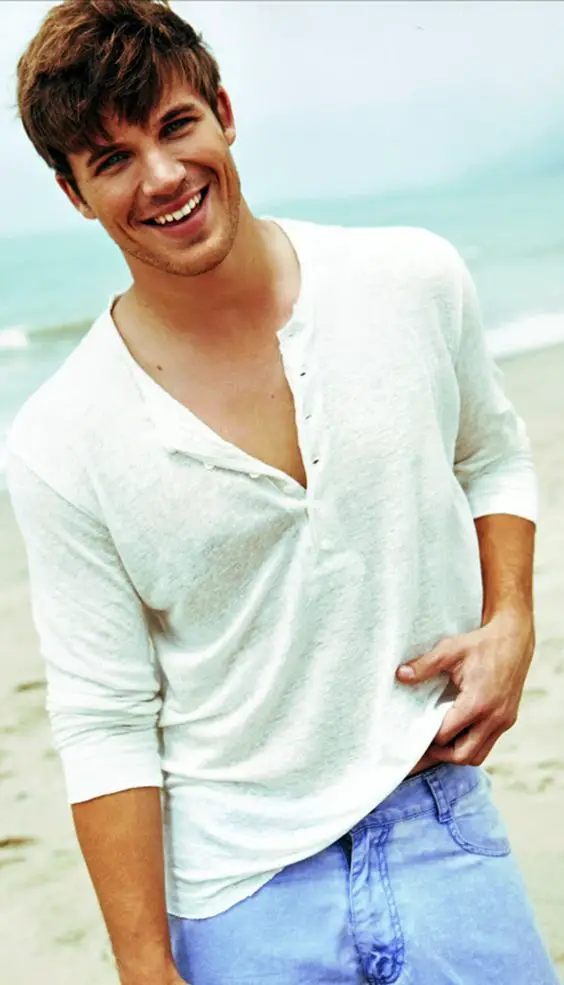 2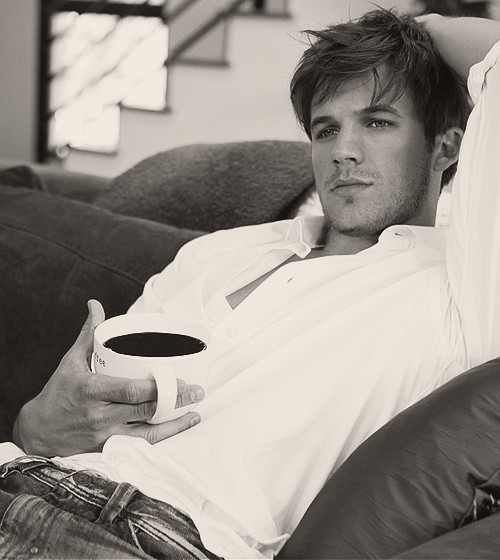 3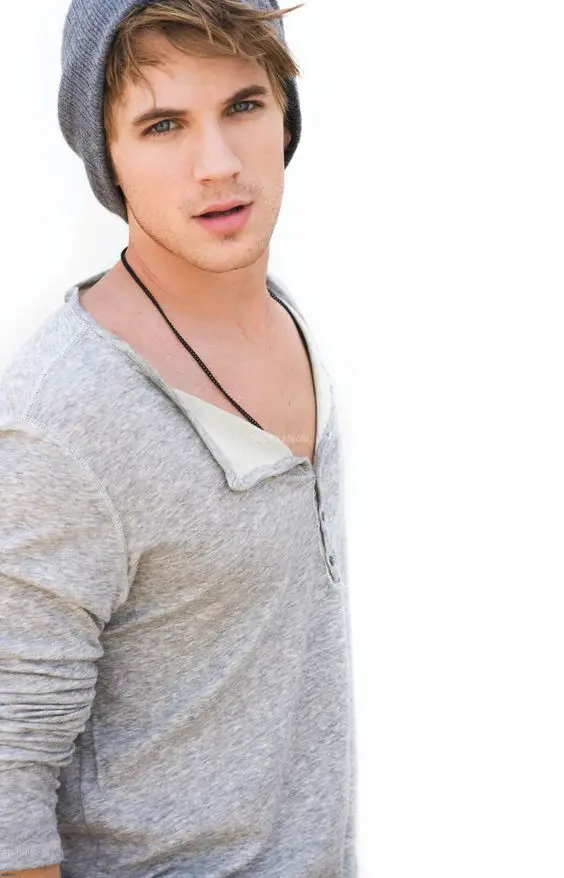 2 Amazing Hollywood Actors You Really Need To Know
1) Love Judd Apatow movies like Knocked Up? Then you definitely know a Canadian-American actor and comedian Seth Rogen. However, you may not know about him what we know. So check out our article 7 Totally Crazy Seth Rogen Facts You'D Think We Made Up
2) You may not know the next actor in our list. But he is one of only eight Asian American actors to be nominated for an Academy Award in an acting category. So check out Top 10 Mako Iwamatsu Facts You Really Need To Know