Tim Riggins Actor Taylor Kitsch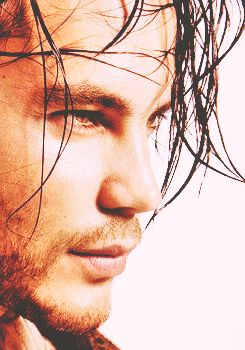 Enjoy top 50 facts about Tim Riggins actor Taylor Kitsch. Find out what you don't know about him. Then watch his Jimmy Fallon interview.
Tim Riggins
Tim Riggins character is the fictional, much-beloved character played by Taylor Kitsch in Friday Night Lights from 2006 to 2011. While playing this character, he worked with an actress who played Julie Taylor. The name of this gorgeous actress is Aimee Teegarden.
This character is often said to be the "only character ever played by" Kitsch due to the sharp similarities of the actor's roles after Riggins. The common factors? Athleticism, overt s**uality, alcoholism or drug addiction, and a constant threat of disaster.
The Riggins story was written as an ultimately tragic hometown football hero who was loved by girls and looked up to by boys, but depressed by the world around him.
The character was a womanizer with two key on-again, off-again relationships.
Tim Riggins coped with his abandonment by his parents and life stresses through casual s** and heavy drinking.
Taylor Kitsch has said in interviews that he easily identified with his character due to his own issues in life and strong athleticism. However, Kitsch says he was never as successful with women in real life.
Due to the fact that he played a star running back so convincingly, and so easily stole a scene, fans are often surprised that Taylor Kitsch height is only 5'11".
The Riggins character finished the well-received series by deciding to return to his small town instead of pursuing college football. In his fictional home town, he had a deep dedication to his team members and his only sense of belonging.
Real-life Taylor Kitsch wanted to pursue a career in ice hockey before sustaining an injury that devastated him. He claims, like Riggins, he was "fixated."
Like the TV series character, Kitsch had his share of struggles growing up, including childhood poverty and even brief homelessness in New York City.
Video With Best Tim Riggins Friday Night Lights Moments
See all the best Tim Riggins Friday Night Lights moments in one short video.
Taylor Kitsch Movies And TV Shows
In the mid-2000s, good-looking Kitsch finally got his acting break after some large success in modeling and he began to appear in a number of cult favorite films and TV series.
Before gaining fame for playing Tim Riggins, the first of Taylor Kitsch movies and TV shows was his debut as Justin in the 2006 film John Tucker Must Die. He plays a comedic cameo role where he falls for the main character's mom played by Jenny McCarthy. A familiar womanizing theme?
Kitsch was also in Snakes on a Plane, The Covenant, and X-Men Origins: Wolverine.
Kitsch's portrayal of the title role in John Carter is often cited as a Riggins reprisal through it's use of Kitsch's athletic appeal and ability to create a good tragic look. You can see a photo of Taylor Kitsch as John Carter below:
The real-life hero Michael P. Murphy was played by Kitsch in 2013's Lone Survivor. A natural fit for the former Riggins' actor, Murphy is extensively physical and dedicated to his team, but of soldiers.
In the 2012 film Battleship Kitsch plays another Riggins-like character, playing with themes of womanizing, alcoholism, and flirting with disaster.
Kitsch returned as Bruce Niles in the television movie Then Normal Heart. Once again, the character holds tragic overtones of loss and struggle like Riggins, and even includes some football scenes on a beach.
In the 2012 film Savages, Kitcsh plays yet another womanizer who flirts with danger and disaster as the pot grower Chon.
As Paul Woodraugh in True Detective, Kitsch delivers perhaps his most grown-up performance of a broken and disaster-prone character.
Unlike other Kitsch characters, Woodraugh carries deep, visible physical scars of his difficult past.
If you dig these awesome characters played by this amazing actor, share this page.
Video With Taylor Kitsch On Jimmy Fallon Show
See Taylor Kitsch on Jimmy Fallon show and hear his funny story.
Taylor Kitsch Girlfriend
The ever-intriguing and handsome Kitsch has been much sought after by women and men in his career, mostly due to his portrayal of Riggins who played upon bad boy imagery. Kitsch has been approached in the gym and asked about his hair.
Throughout 2006 and 2007, the FNL actor dated the stunning model Jessica White. Taylor Kitsch girlfriend Jessica White has gone on to be associated with some of the hottest men in Hollywood.
Did Kitsch play a real-life Riggins move? At the same time he was with White, he was rumored to be dating FNL costar Minka Kelly.
Minka played Riggins sometimes girlfriend Lyla Garrity on FNL.
In 2015, sources began to confirm that Kitsch was dating his beautiful True Detective costar Rachel McAdams.
McAdams is known to enjoy cooking meals for Kitsch, even though she claims she's not very good at it.
The couple remained private as long as they could, but we're soon spotted by paparazzi all over Los Angeles.
Friends confirmed in the same year that things were getting serious and that Kitsch had met McAdams' family and got along well with her mother.
Should Kitsch be on the lookout for competition over McAdams' heart? Actor Ryan Gosling has called Rachel McAdams "one of the great loves of his life" in an interview after they broke up in 2007.
McAdams and Kitsch had hinted at wedding bells in late 2016, but have yet to make a formal announcement. So for lovestruck fans, for now there is still no Taylor Kitsch wife.
Why not share these facts with your friends on social media? They would thank you. So do share them now.
Video With Another Taylor Kitsch Interview
See Taylor Kitsch interview that shows his awesome sense of humor.
Taylor Kitsch Early Life
Taylor Kitsch was born on April 8, 1981 in Kelowna, British Columbia.
His mother, Susan Green, worked for the BC Liquor Board while his father, Drew Kitsch, worked in construction.
Taylor Kitsch's parents split a year after he was born and he and his siblings moved to a trailer park with their mother.
His two elder brothers are Daman Kitsch and Brody Kitsch. He also has two younger half-sisters from his mother's second marriage.
Initially Kitsch played ice hockey in the Canadian BCHL for the Langley Hornets before a career-ending knee injury.
After sustaining the knee injury, Kitsch went on to study nutrition and economics courses at the University of Lethbridge for a year and lived with his brother. He moved to New York City in 2002.
Initially modeling work was rough to find in New York City, including a brief period of homelessness and sleeping in subway cars for Kitsch.
As a model, Kitsch did eventually skyrocket to success, including work for Diesel and Abercrombie and Fitch.
While living in New York City, Kitsch continued to study acting, nutrition, and how to become a physical trainer. In NY, he studied with well-known acting coach Sheila Grey. Grey's celebrity client list has included Hollywood stars such as actor James Gandolfini, actress Winona Ryder, and even Kitsch's real-life love interest, actress Rachel McAdams.
Kitsch moved to Los Angeles as a model in 2004, and would be cast as Riggins in Friday Nights less than two years later. Playing a high school sophomore in the first season, Kitsch was in fact 25 years old at the time.
Taylor Kitsch Life as An Adult
Taylor Kitsch's favorite book is Fyodor Dostoevsky's mid-nineteenth-century heady classic "The Idiot." Does anyone remember that episode of FNL when Riggins recapped "The Scarlet Letter" perfectly?
The True Detective star's favorite actor is the legendary Sean Penn. The two actors share model Jessica White in common as an ex-girlfriend.
Kitsch's favorite films to watch are State of Grace (1990), Hurlyburly (1998), and Dead Man Walking (1995).
In 2008, Kitsch toured Africa with his FNL costar Connie Britton. The friends visited the countries of Uganda and Kenya. There, he became interested in the charity African Children's Choir.
Always concerned with charities benefiting children, Kitsch also participated in the 2007 Nautica Malibu Triathlon to fundraise for the Los Angeles Children's Hospital.
As his romantic gesture, Kitsch recalls flying to Europe to surprise a girlfriend.
Best friends forever? Real-life Kitsch is still close as ever with his FNL costars, including Riggins' best friends in the show. One of his Friday Night Lights costars is Matt Saracen Actor Zach Gilford.
Taylor Kitsch net worth is estimated to be over $14 million.
In 2009, Kitsch made the coveted Rolling Stone Hot List.
Kitsch earned a place on the Variety Magazine "2011 Actors to Watch list."
Our Favorite Photo Of Taylor Kitsch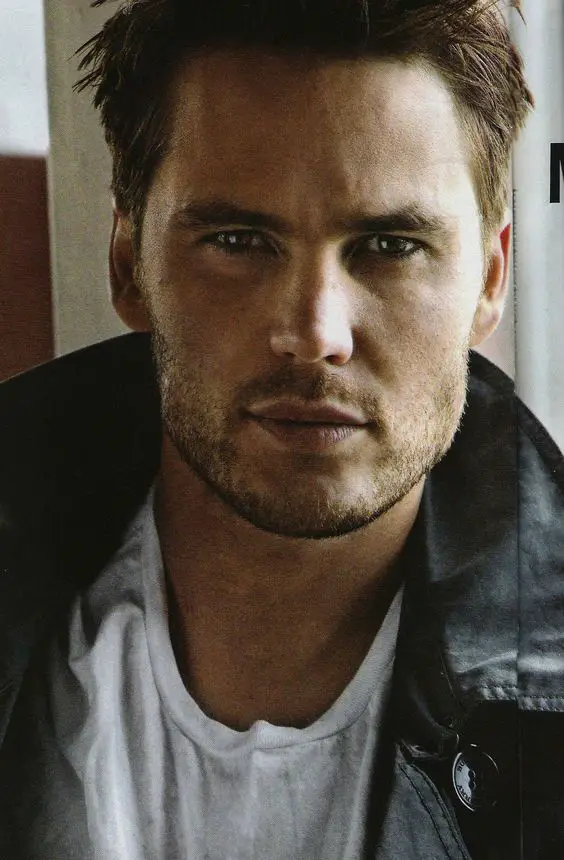 This is our favorite photo of actor Taylor Kitsch. Share this photo to Pinterest if you dig this amazing actor.


3 Amazing Hollywood Actors You Really Need To Know
1) Love Judd Apatow movies like Knocked Up? Then you definitely know a Canadian-American actor and comedian Seth Rogen. So check out our article 7 Totally Crazy Seth Rogen Facts You'D Think We Made Up
2) You may not know the next actor in our list. But he is one of only eight Asian American actors to be nominated for an Academy Award in an acting category. So check out Top 10 Mako Iwamatsu Facts You Really Need To Know
3) You may not know this actor either if you don't watch TV. However, if you watch TV, you probably know him from 90210 TV series. The actor we are taking about is Matt Lanter.