10 Top John Gotti Quotes You Need To Know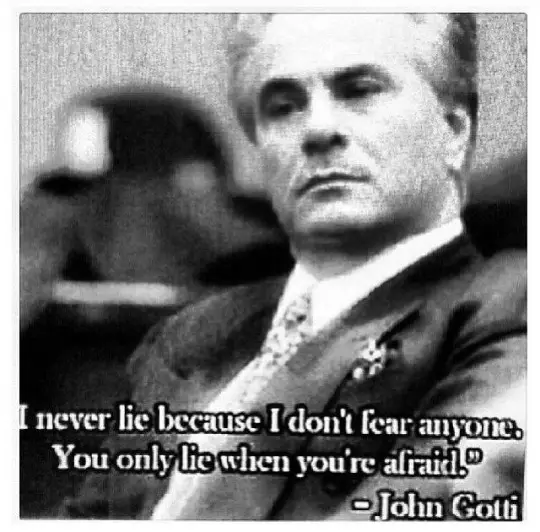 Enjoy 10 top John Gotti quotes. Quotes by John Gotti, American Mobster.
1. If you think your boss is stupid, remember: you wouldn't have a job if he was any smarter. Check out some awesome Big Lebowski Quotes
2. I am thankful to finally be reunited with my wife and five children…I did my time in prison and moved on with my life. I hope and pray that everyone will try to understand that my past is behind me and to please focus on my future and what I do from here on out.
3. Always be nice to bankers. Always be nice to pension fund managers. Always be nice to the media. In that order. Check out some hilarious Banker Jokes
4. He who is deaf, blind & silent, lives a thousand years in peace.
5. [If a guy was saving money or putting money away, and he was a street guy] What's on his mind? What has he got planned? You know, at the end of the day, we're all going to jail. What's he gonna do with that money? Check out some funny Money Jokes
6. My wife was a major obstacle. She said, 'If you do it, we're through. We need you in this house.
7. [Writing from prison to his wife] If they're gonna get you, they wanna get you… and they use Machiavellian technique. The ends justify the means. That's what this low-life country is all about, John. That's the reason they have me in Marion.
Share these John Gotti quotes with your friends
8. If I was home I'd throw him off a building. I mean that's the only thing they understand.
9. Let's just say the government is telling the truth and I'm the boss.
10. Don't carry a gun. It's nice to have them close by, but don't carry them. You might get arrested.
Want more famous gangster quotes?
Then check out 17 Famous Al Capone Quotes or 10 Top Pablo Escobar Quotes. Alternatively, check out some amazing Heart Of Darkness Quotes.
John Gotti Video We Like

Latest posts by Roman Marshanski
(see all)