Funny Comics: All Humor Comics #6
Funny Comics on this page:
1. A storm! (12 pages)
2.Is thet th' best thet contraption can do? (6 pages)
3.Just wait'll I get you, Gaddy Goose! (5 pages)
4. I get everything I do all balled up! (6 pages)
5. Omigosh! This is terrible! (6 pages)
6. See you at eight tonight, Eedie? (5 pages)
7. Squawk! Let me present my bill, Atomictot! (5 pages)
Content Genre: Adventure; Humor; Funny Animals; Superhero; Fantasy.
Characters: Kelly Poole; Holly Hawley; Jasper Twinks; Joe; Pa Hawley; Hickory; Paw; Bill Towne; Giddy Goose; Gaddy Goose; Bruiser; Lilly Belle; Puppsy Pooch; Uncle Fuddly; Bob Turner; Fran Bixby; Mr. Bixby; Pete; Handy Pandy; Chief Dogg; Killer Cur (villain); Wily Weasel (villain); Mickey the Moocher; Eedie; Jimmie; Atomictot [Tom Tot]; George Goblin; Horroc (villain).
Data about these funny comics was provided by Grand Comics Database under a Creative Commons Attribution License.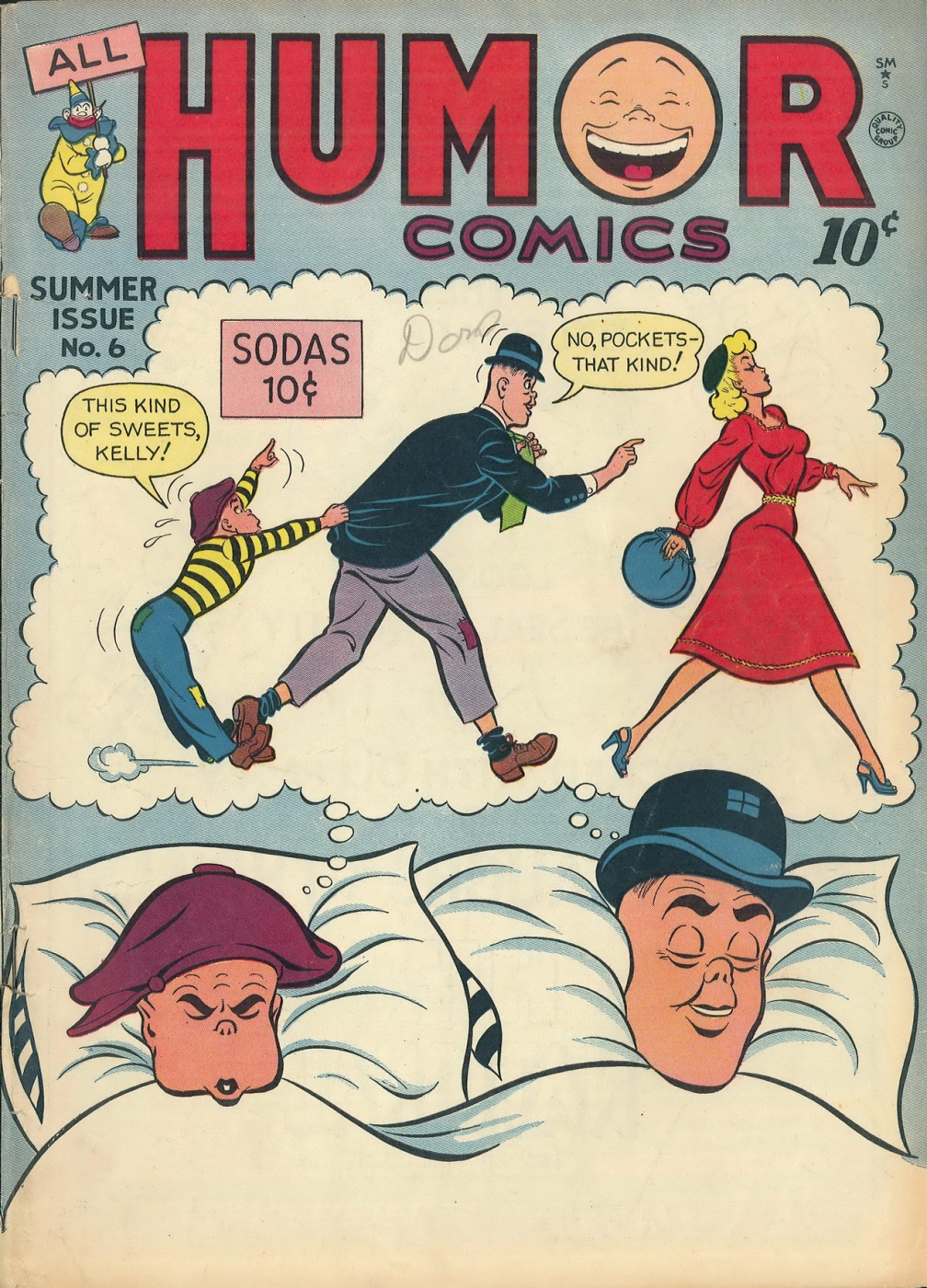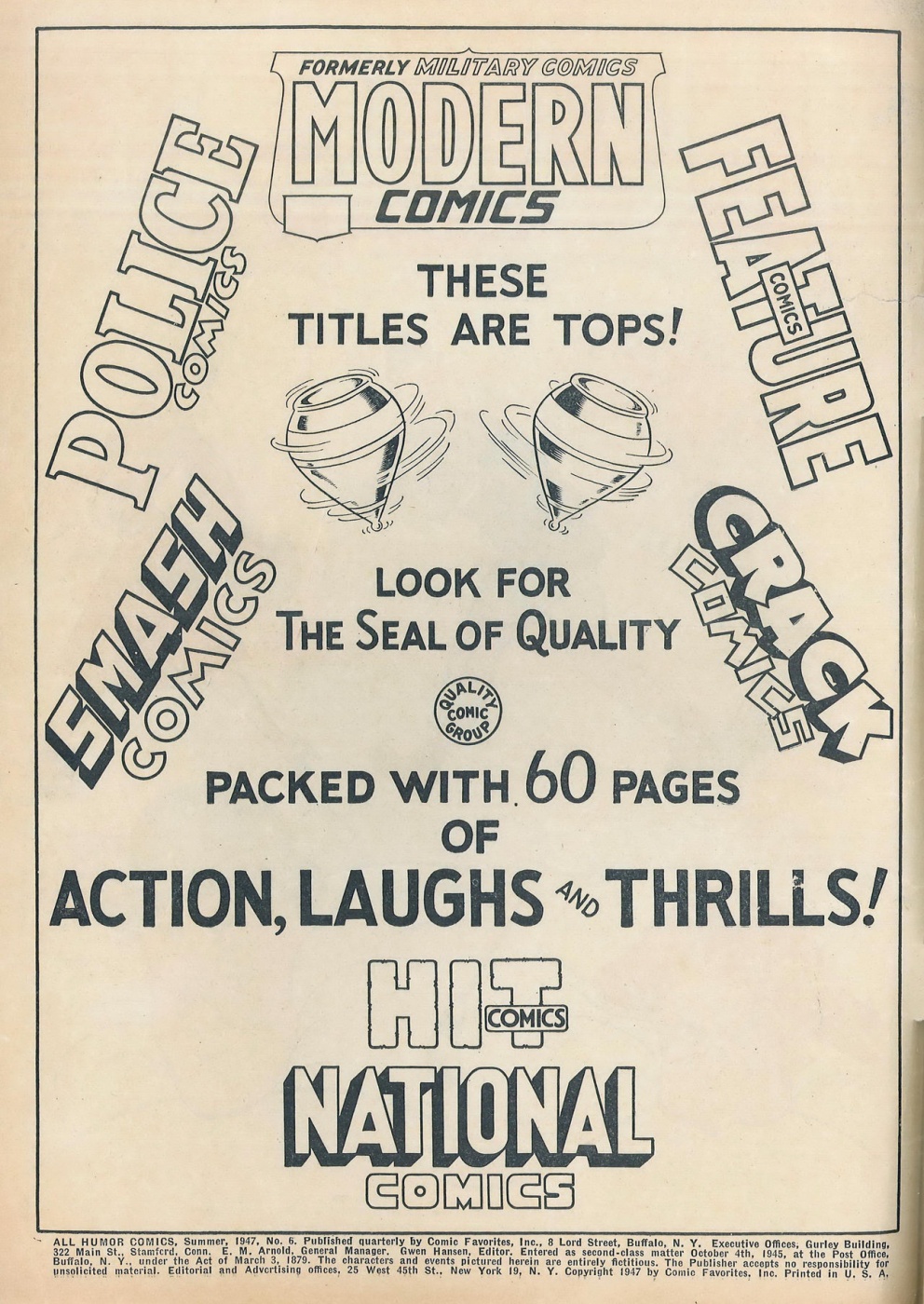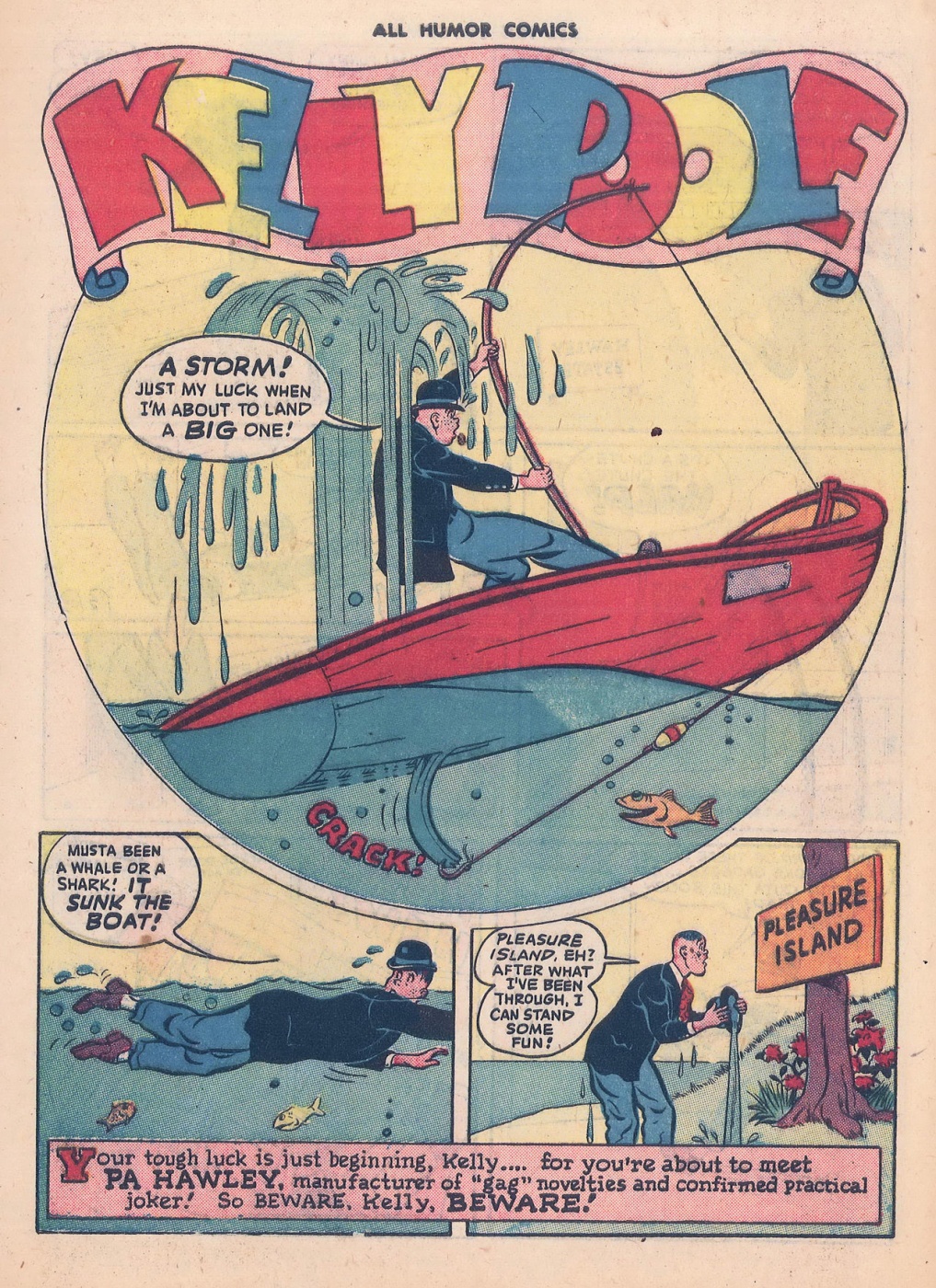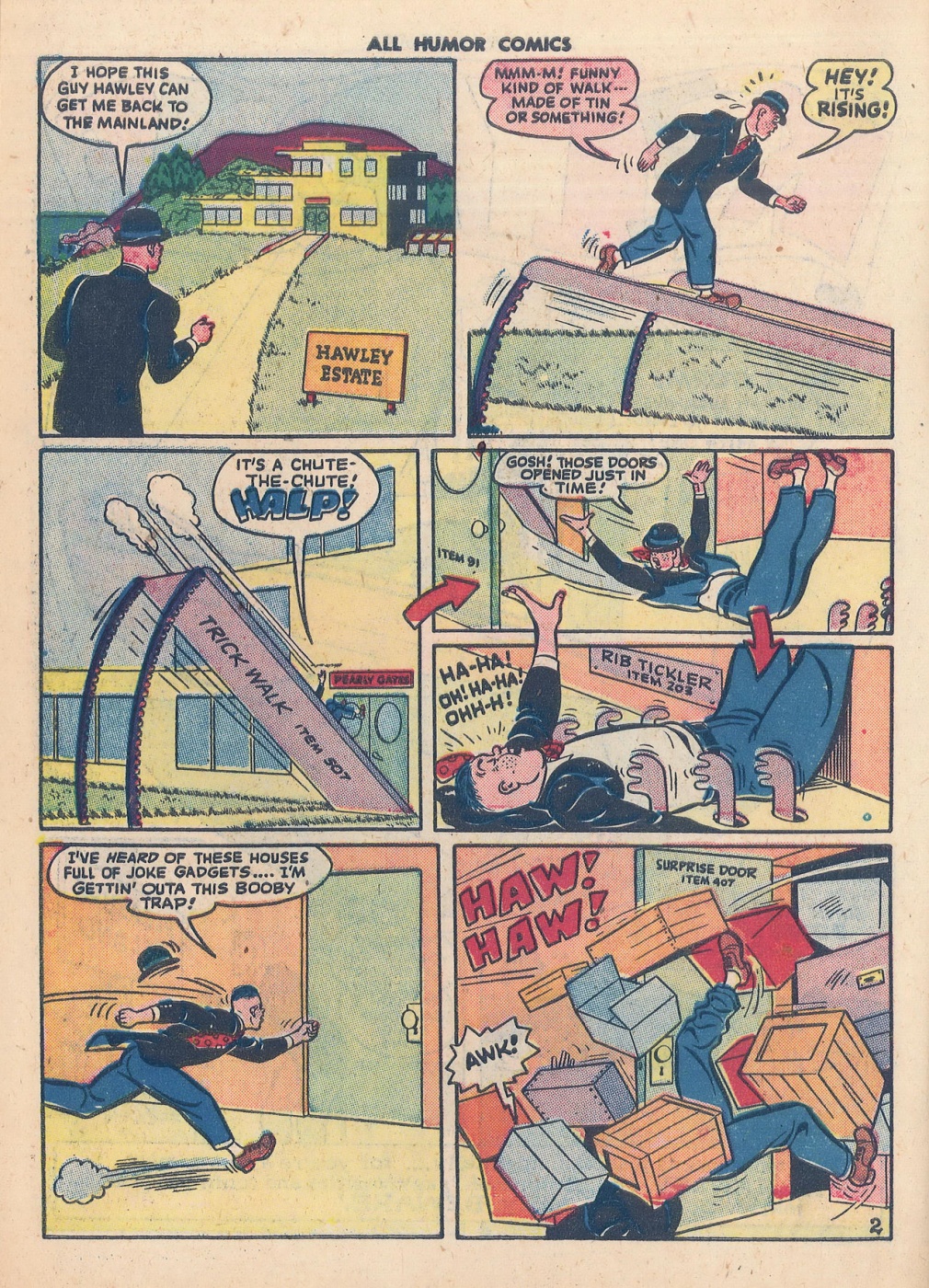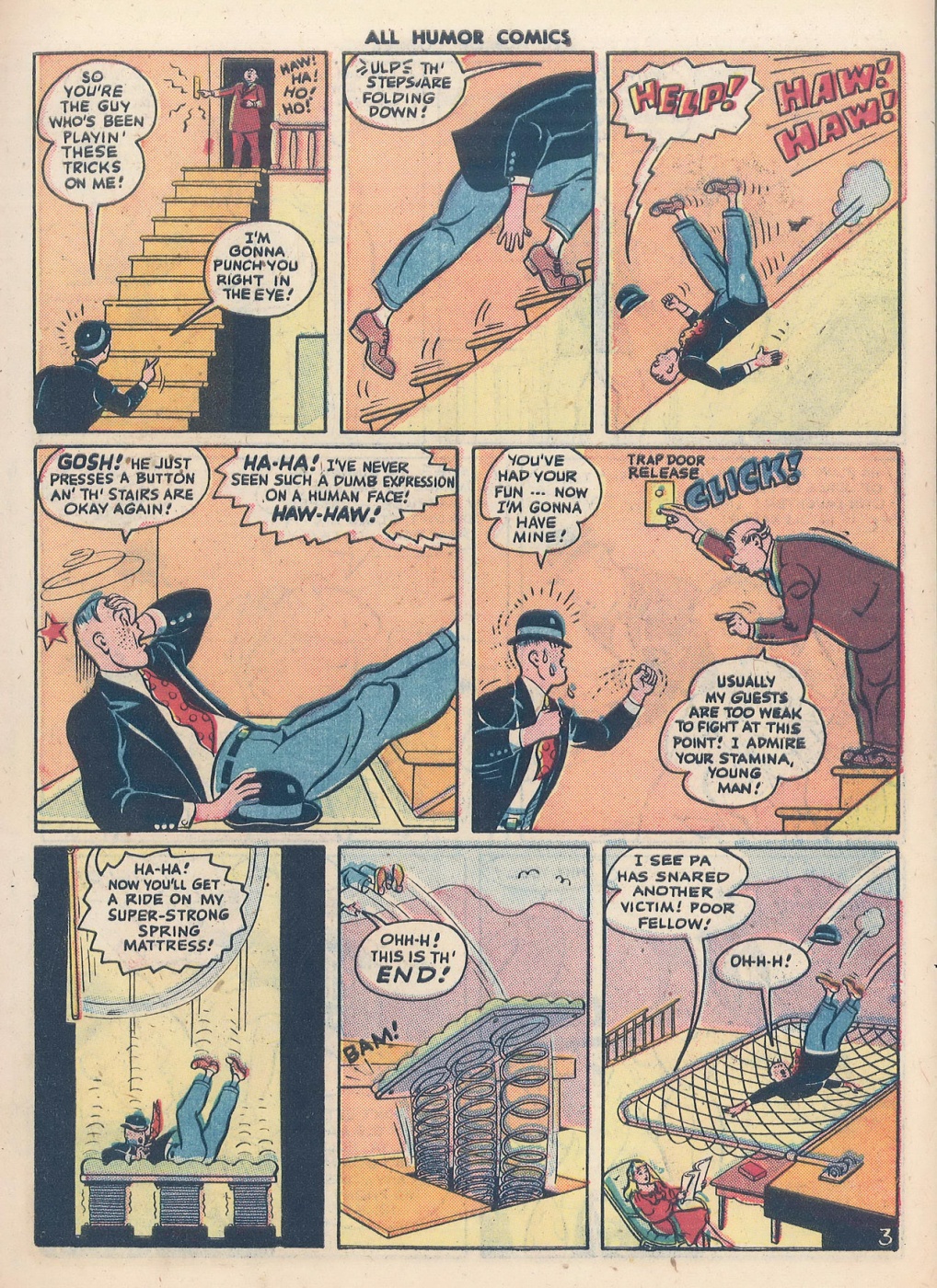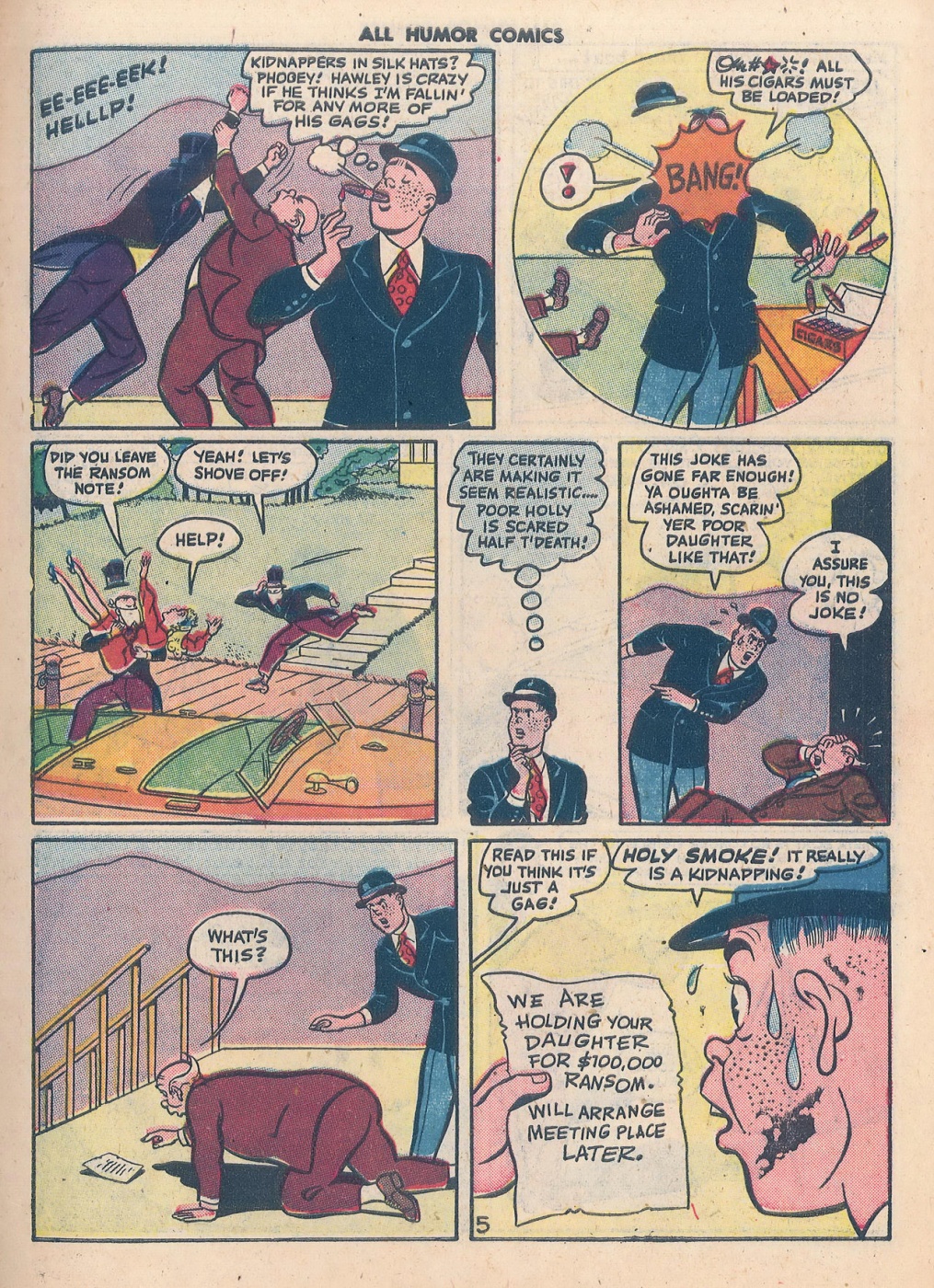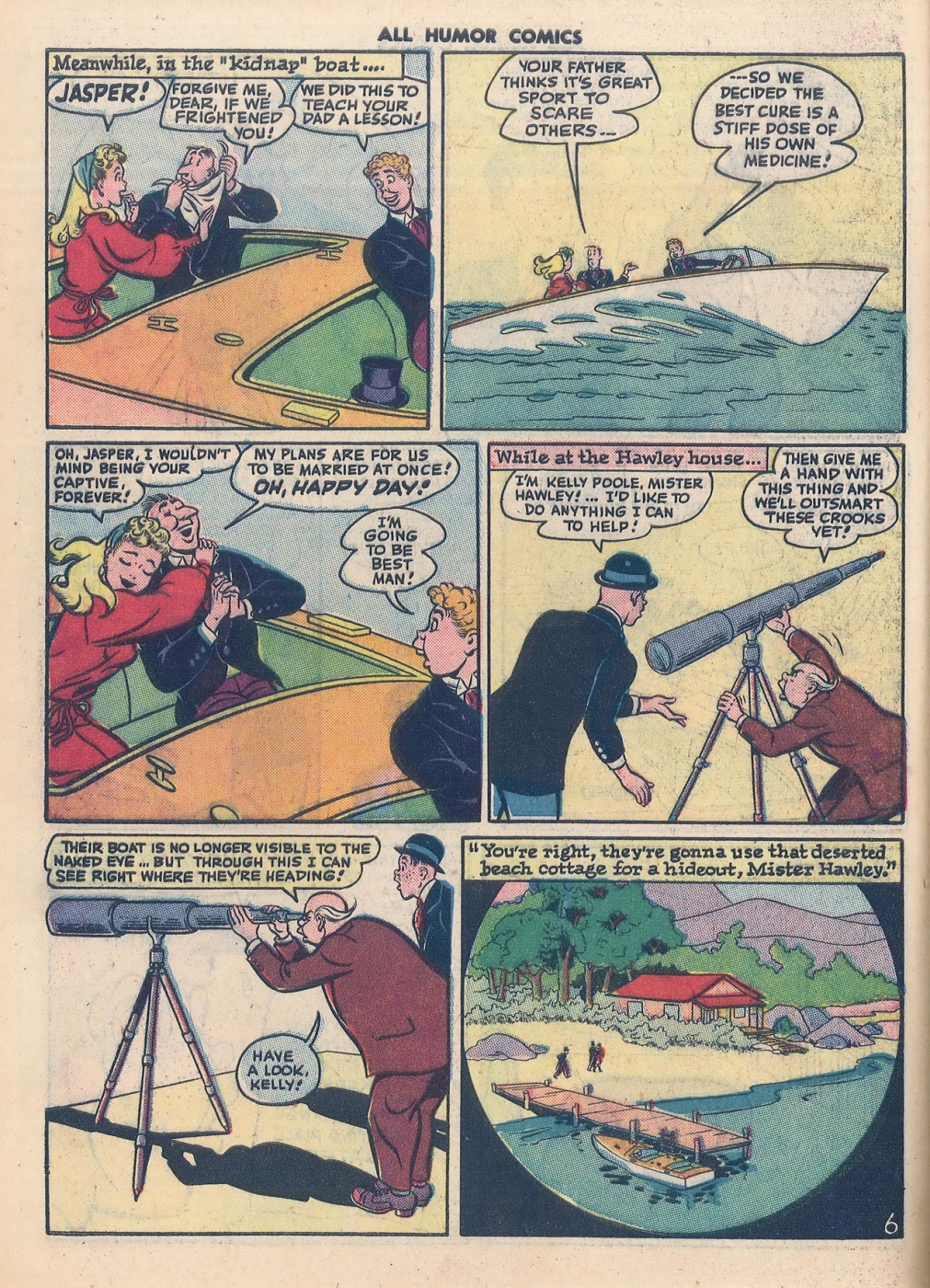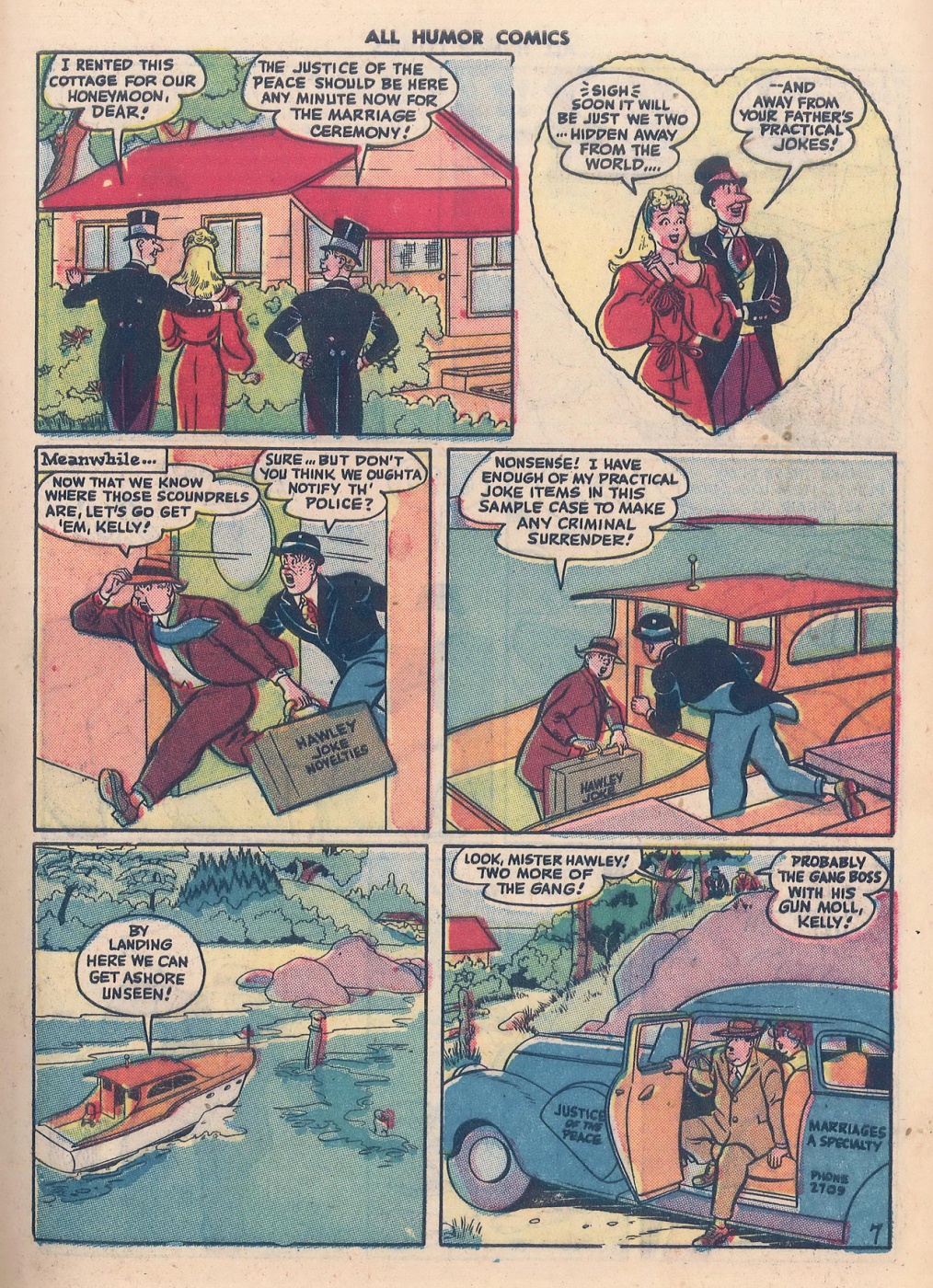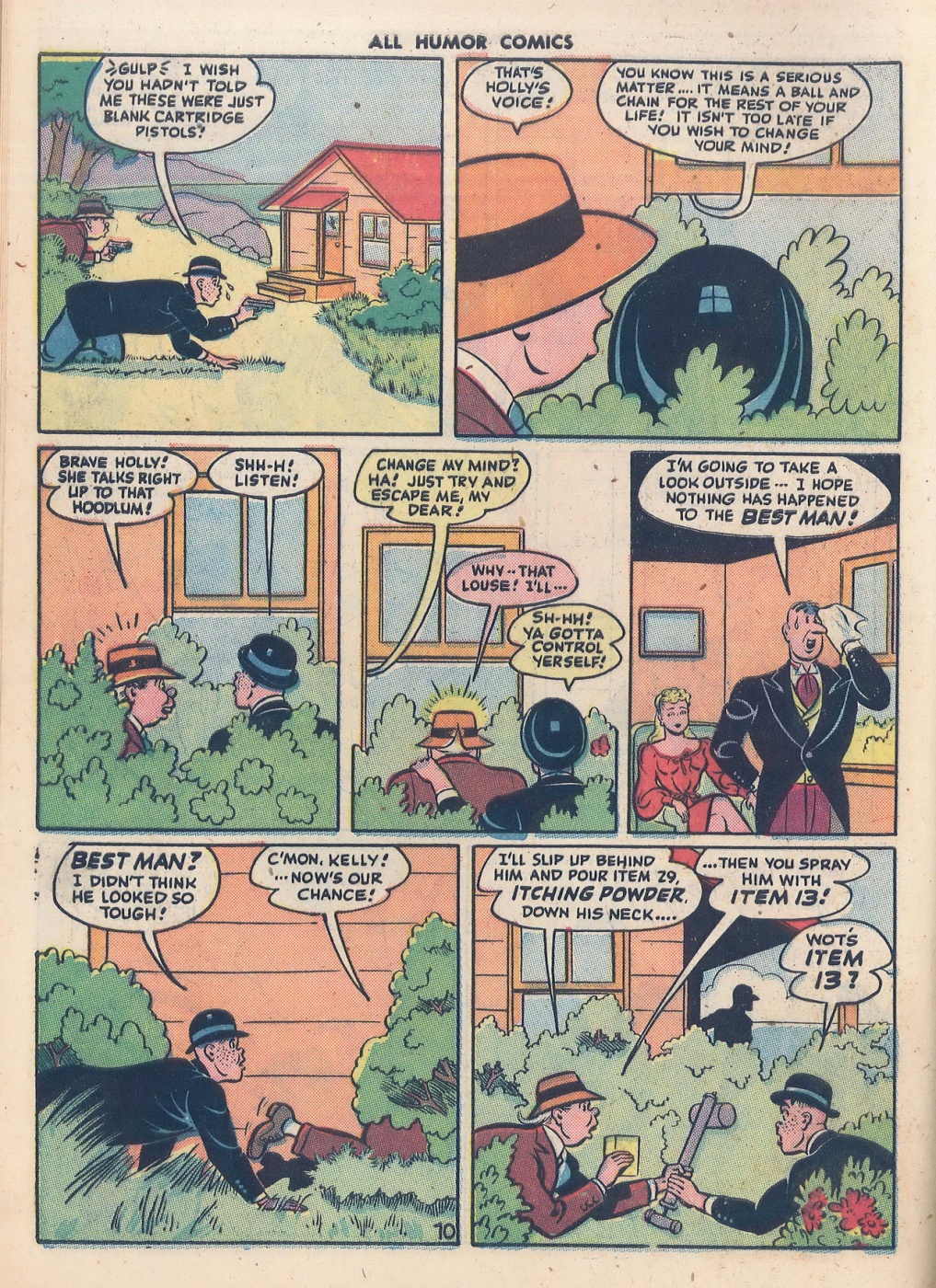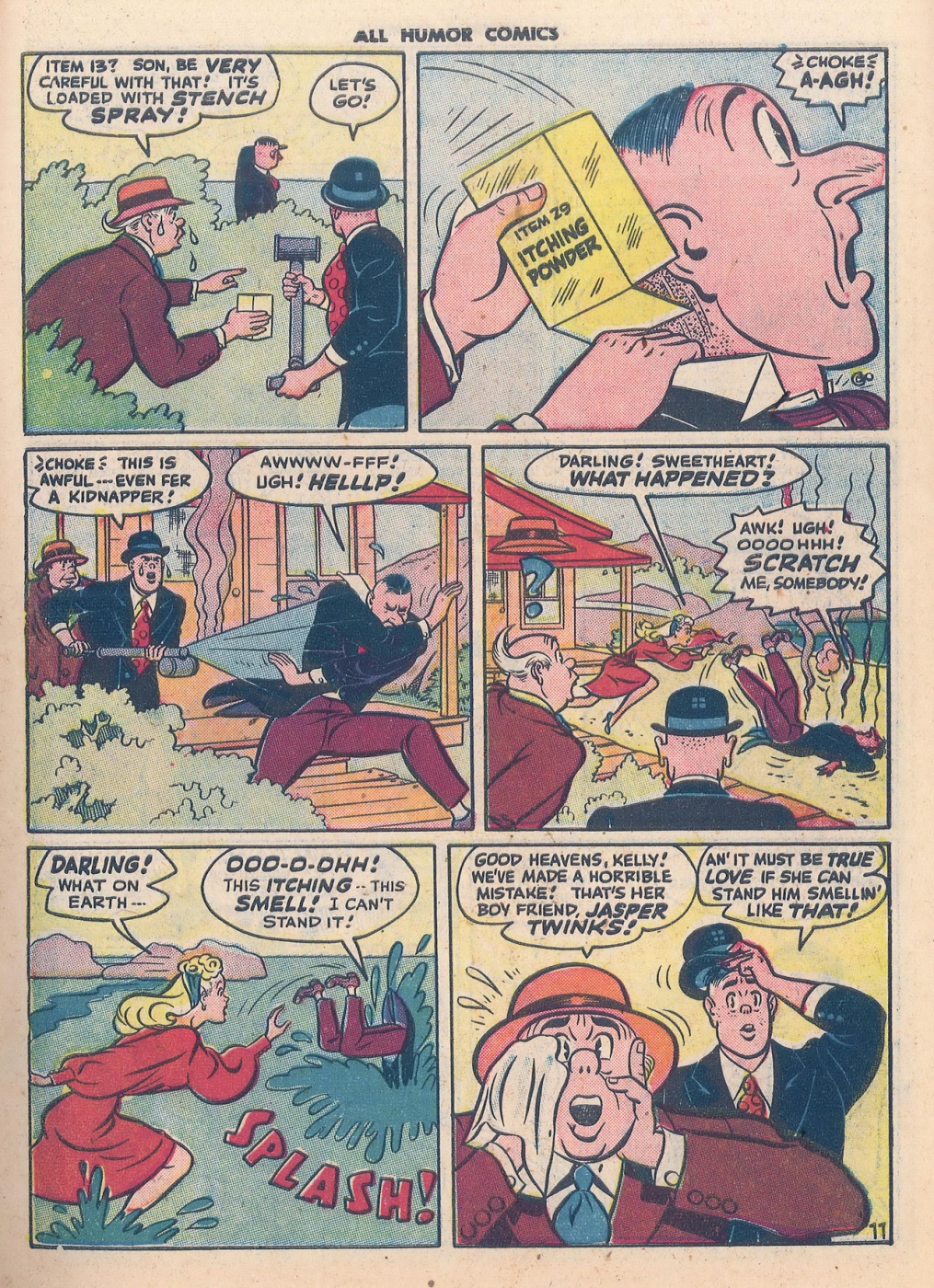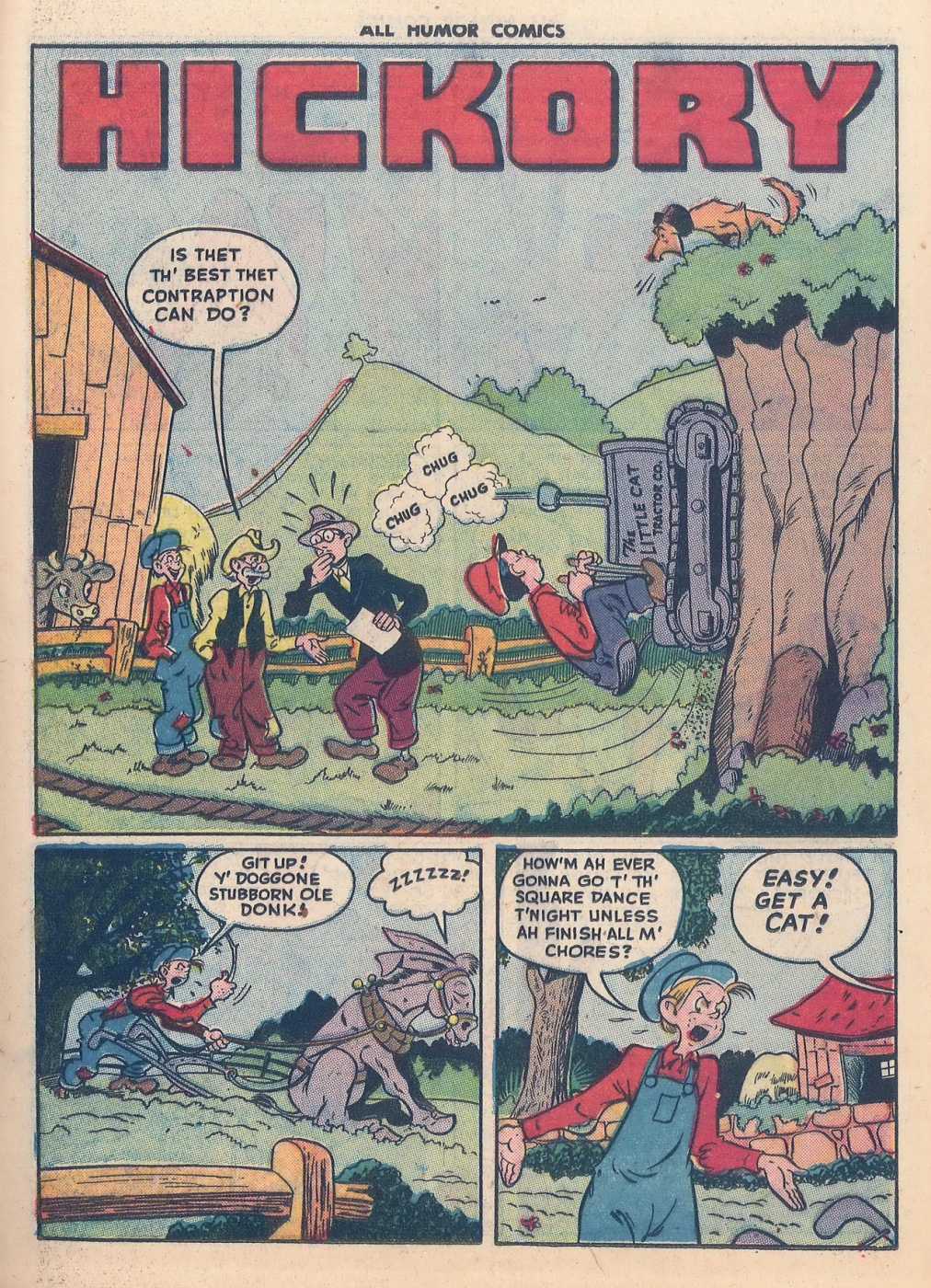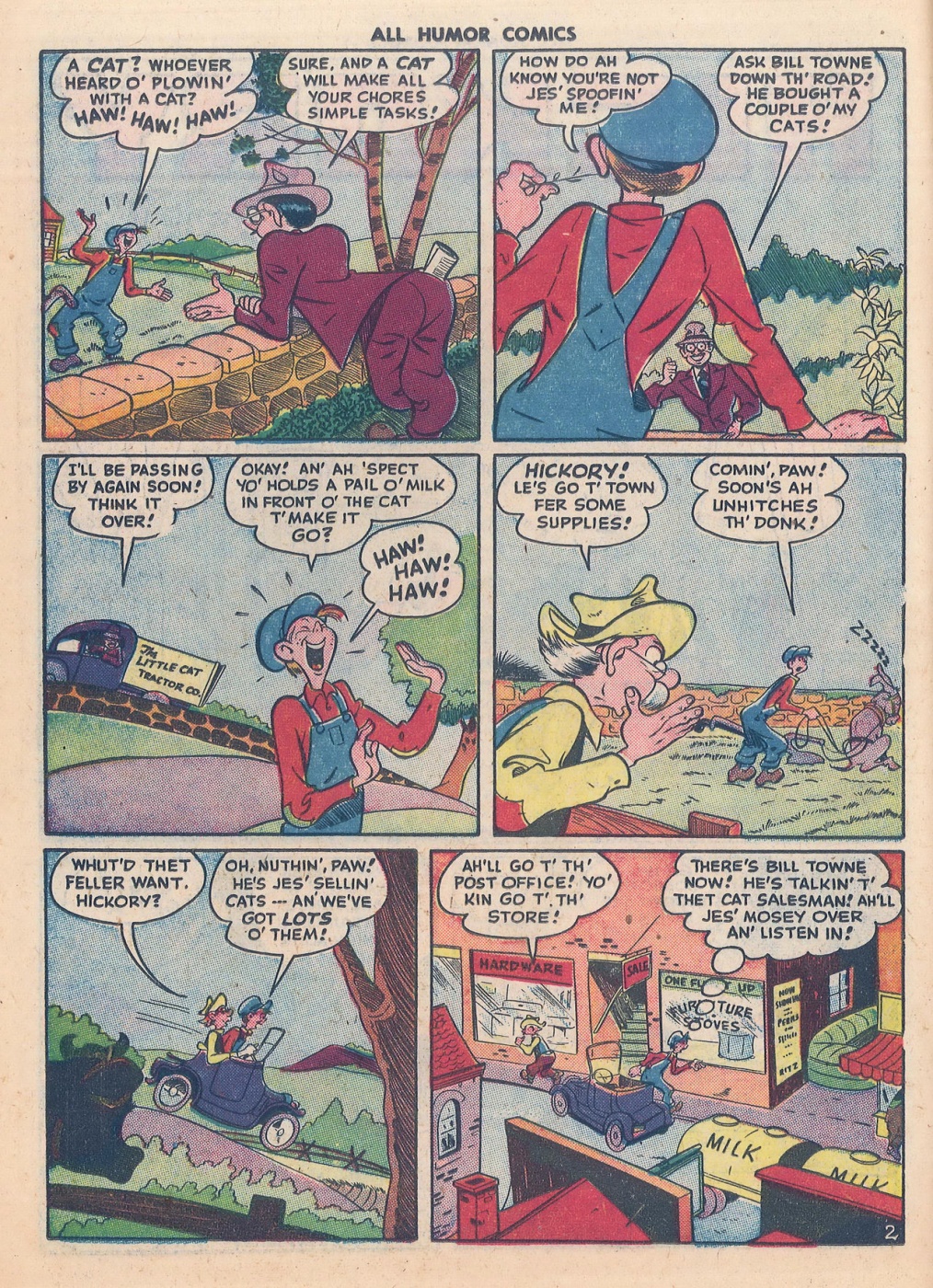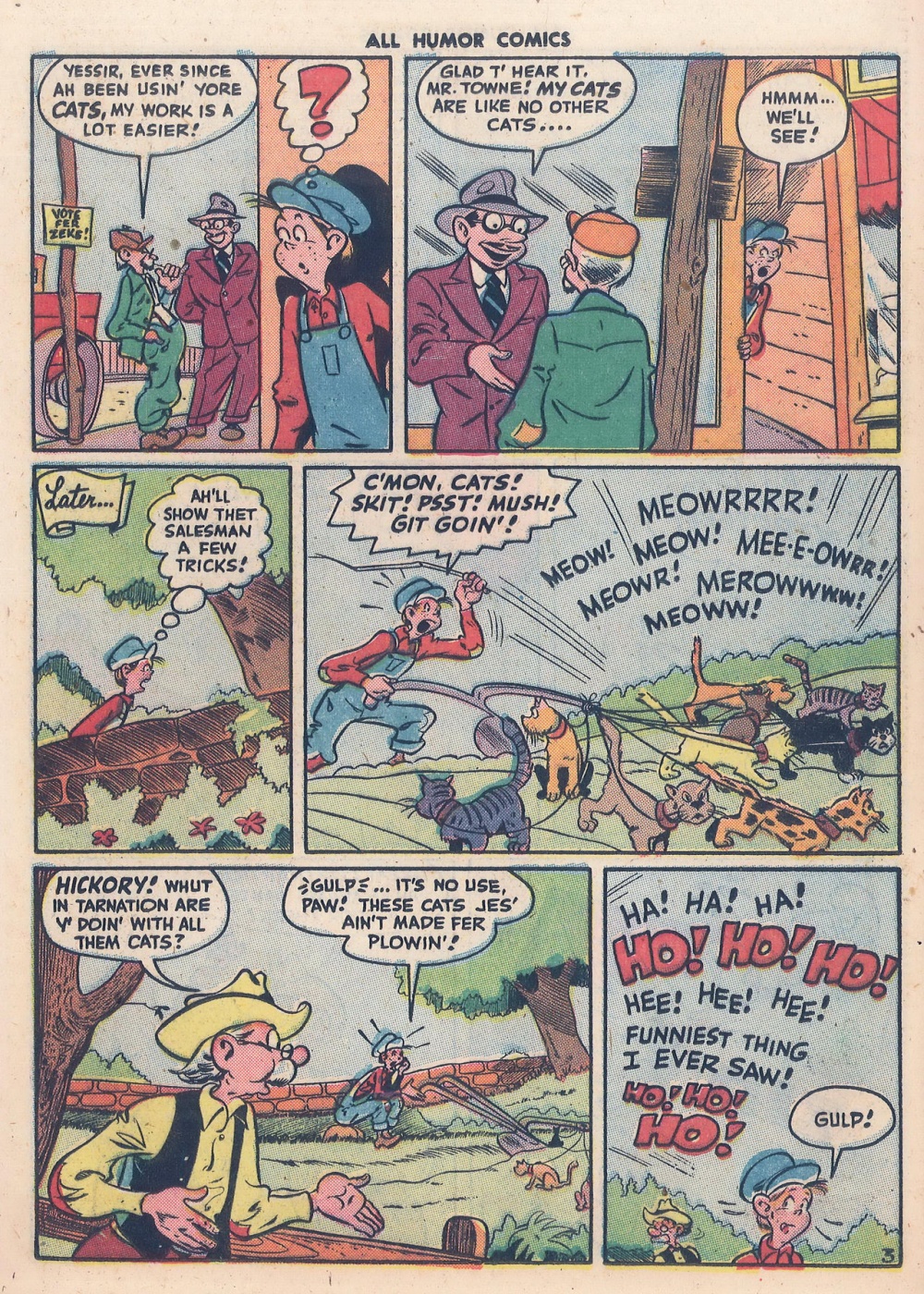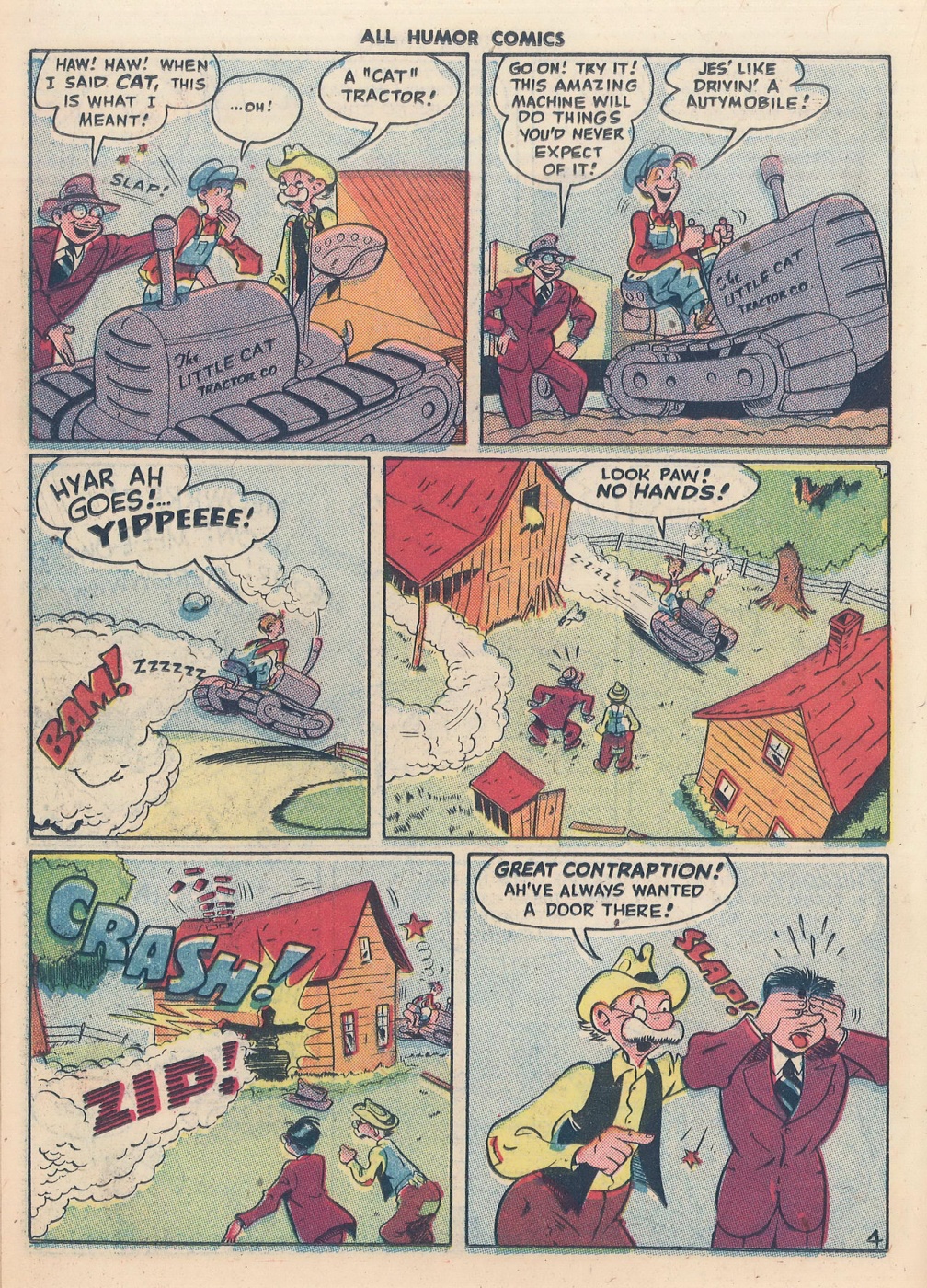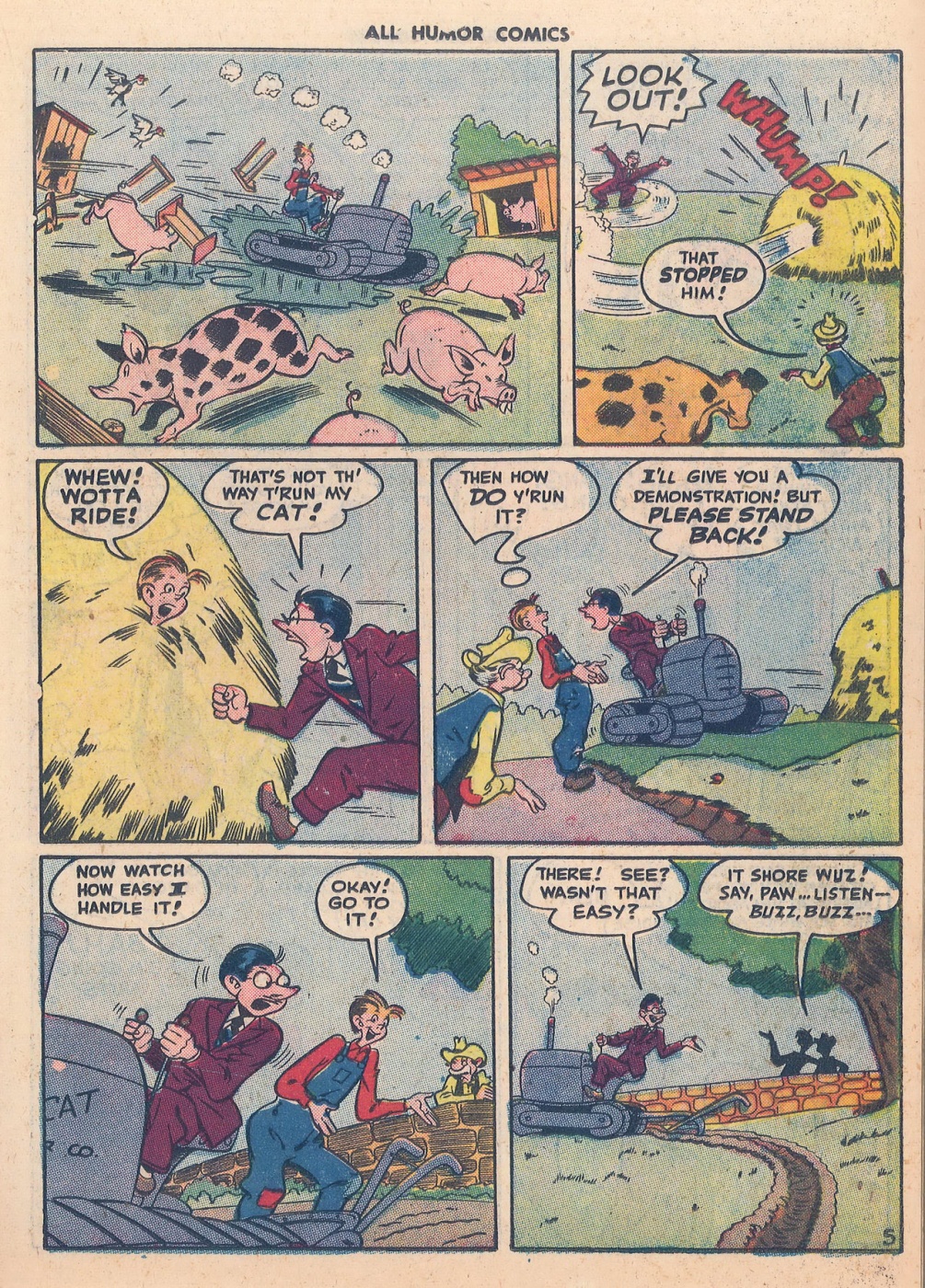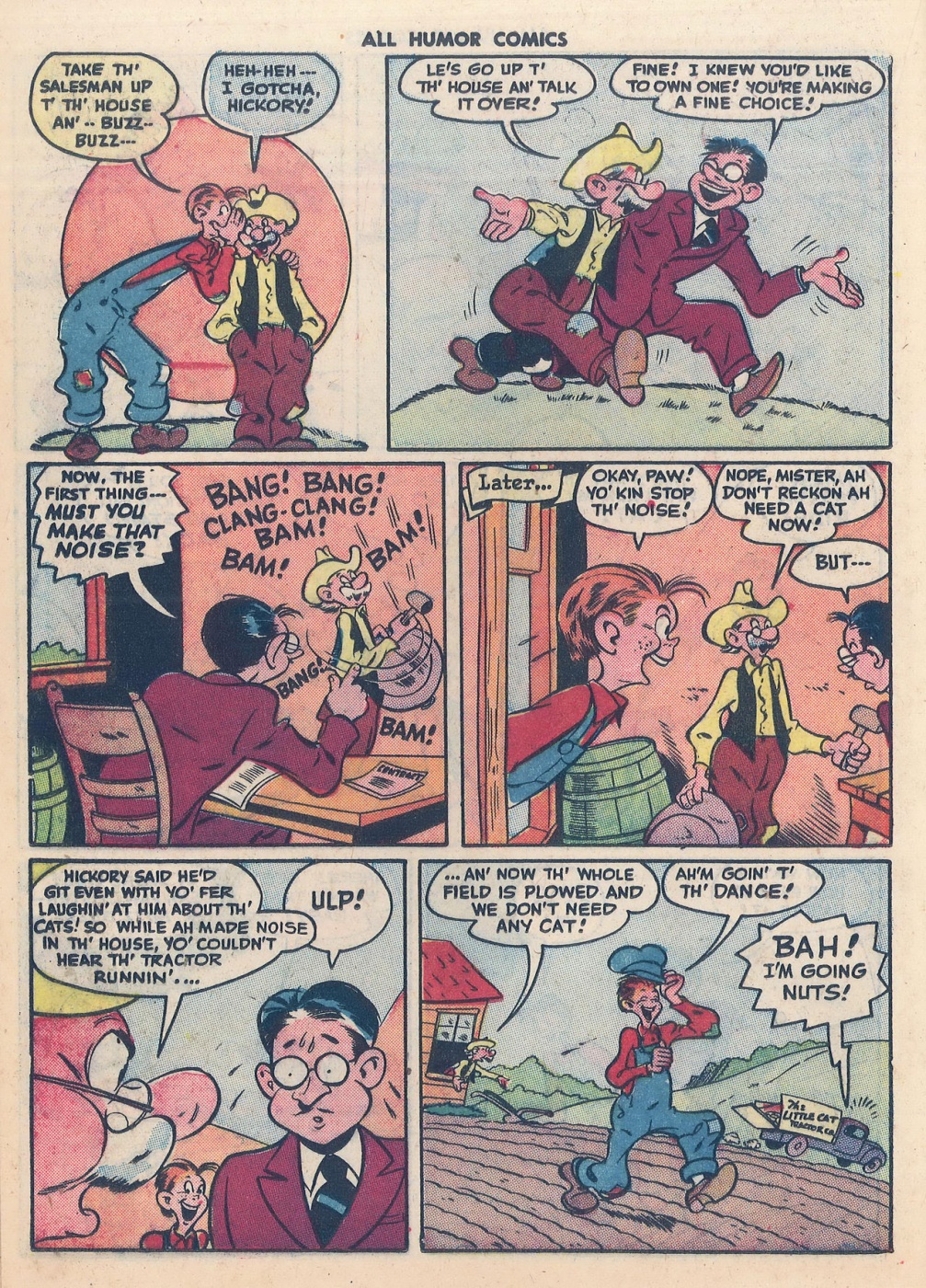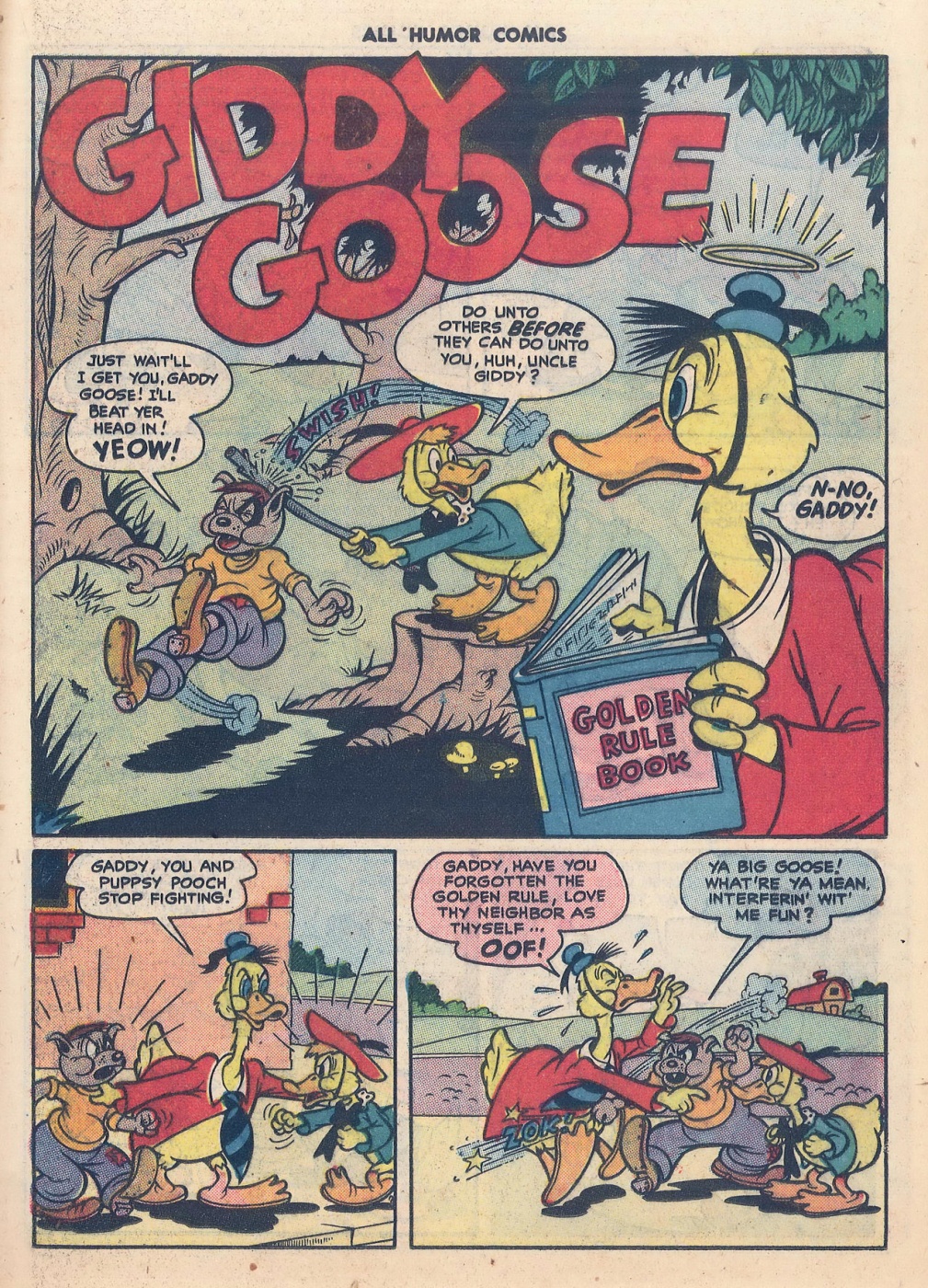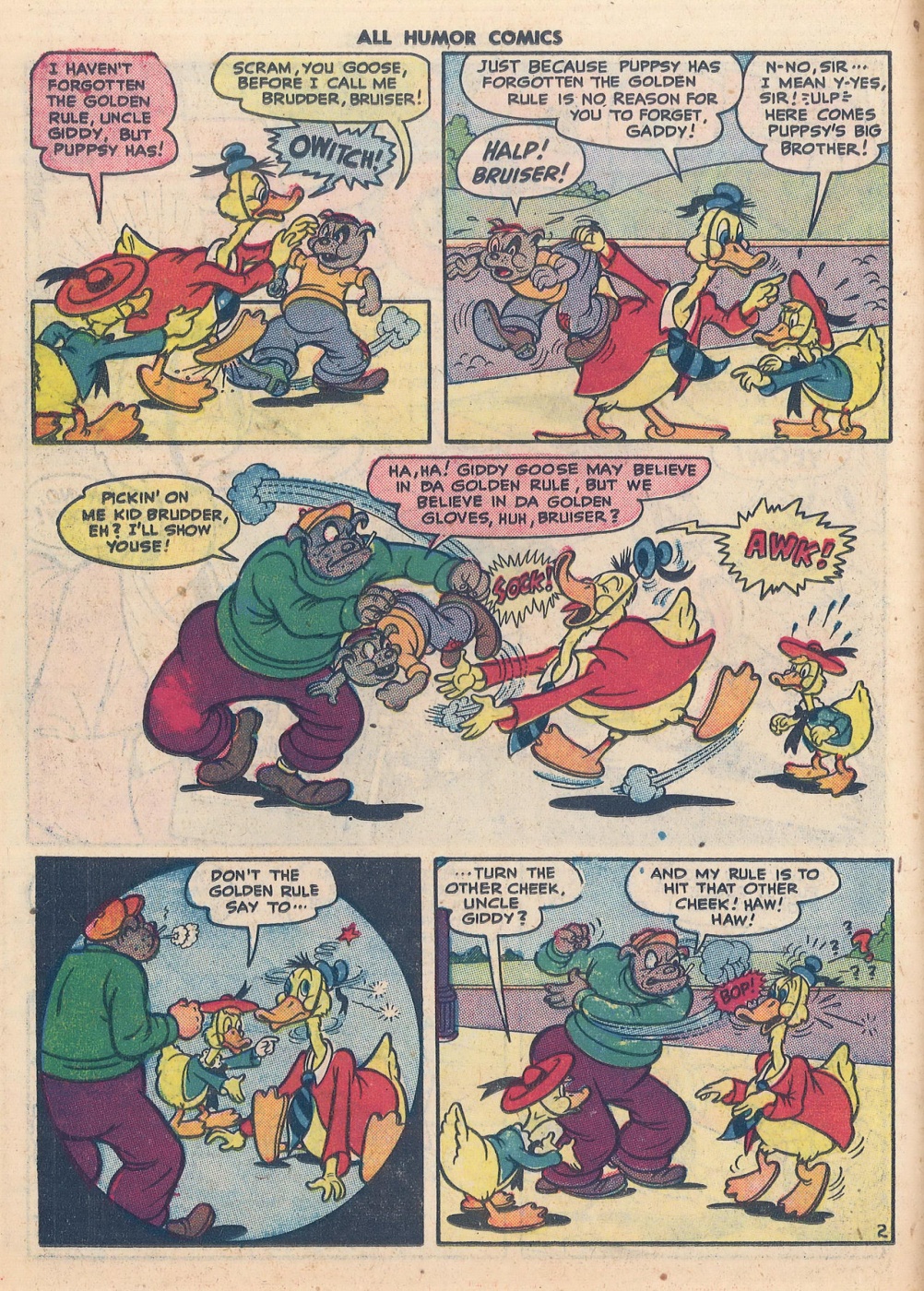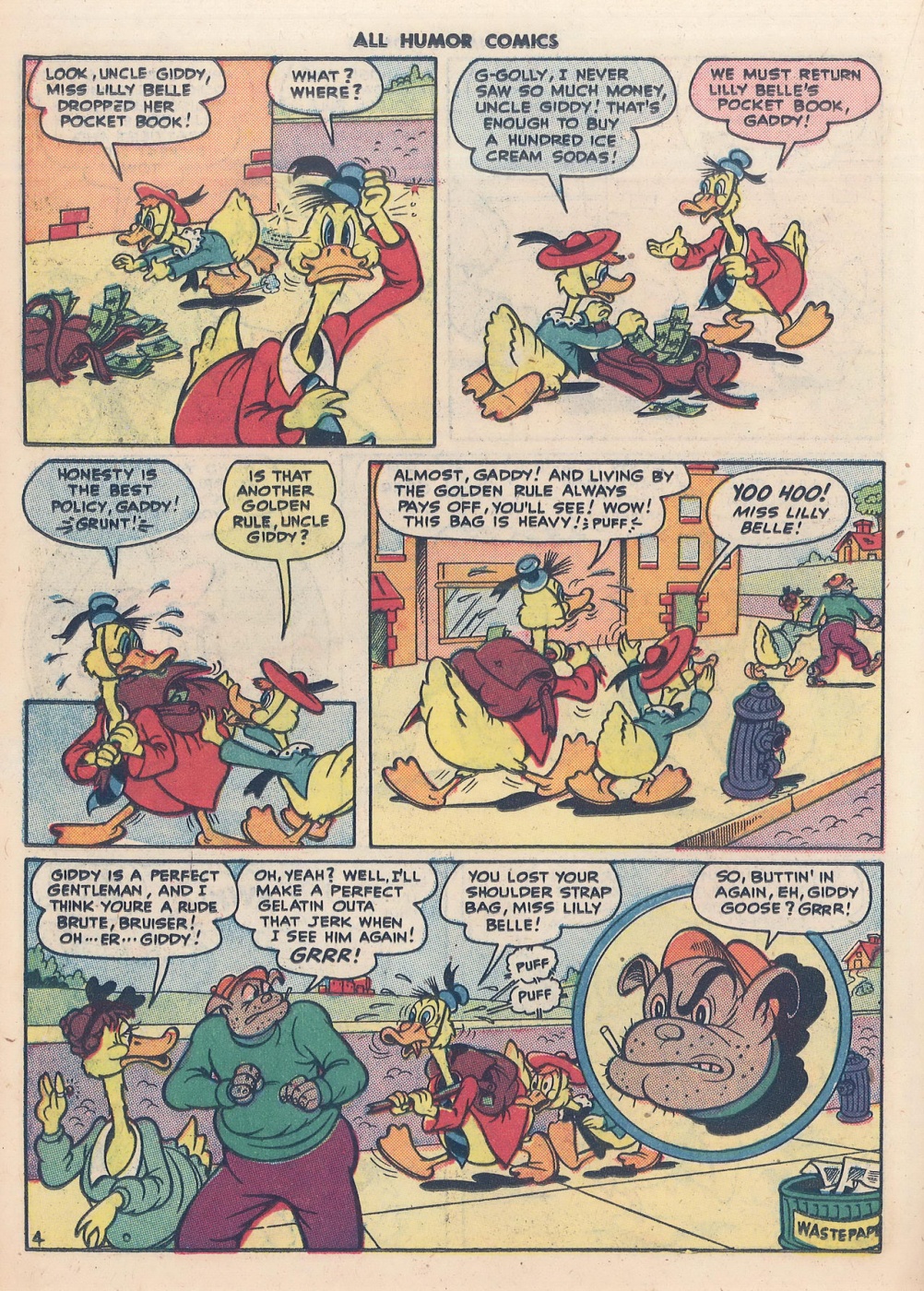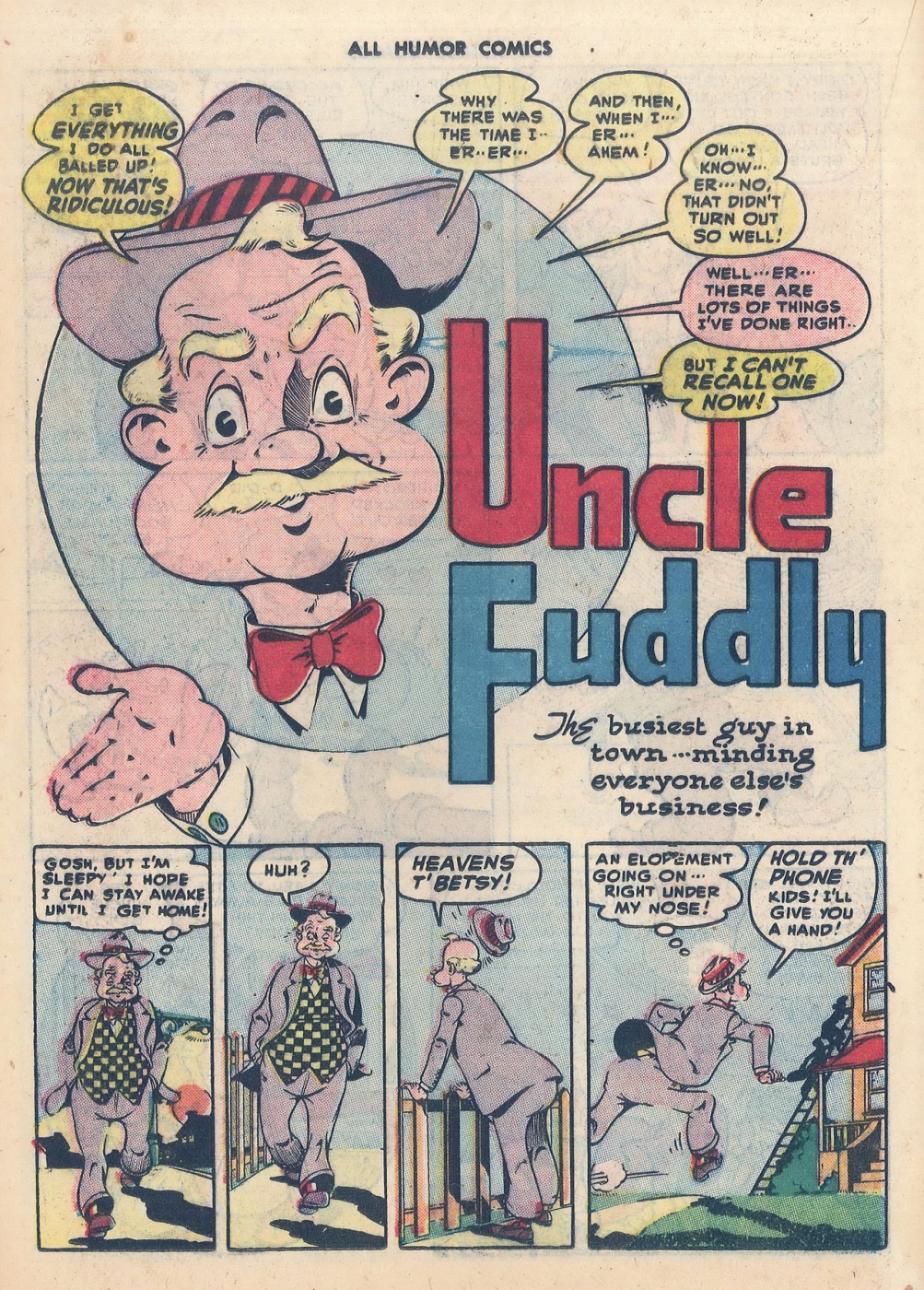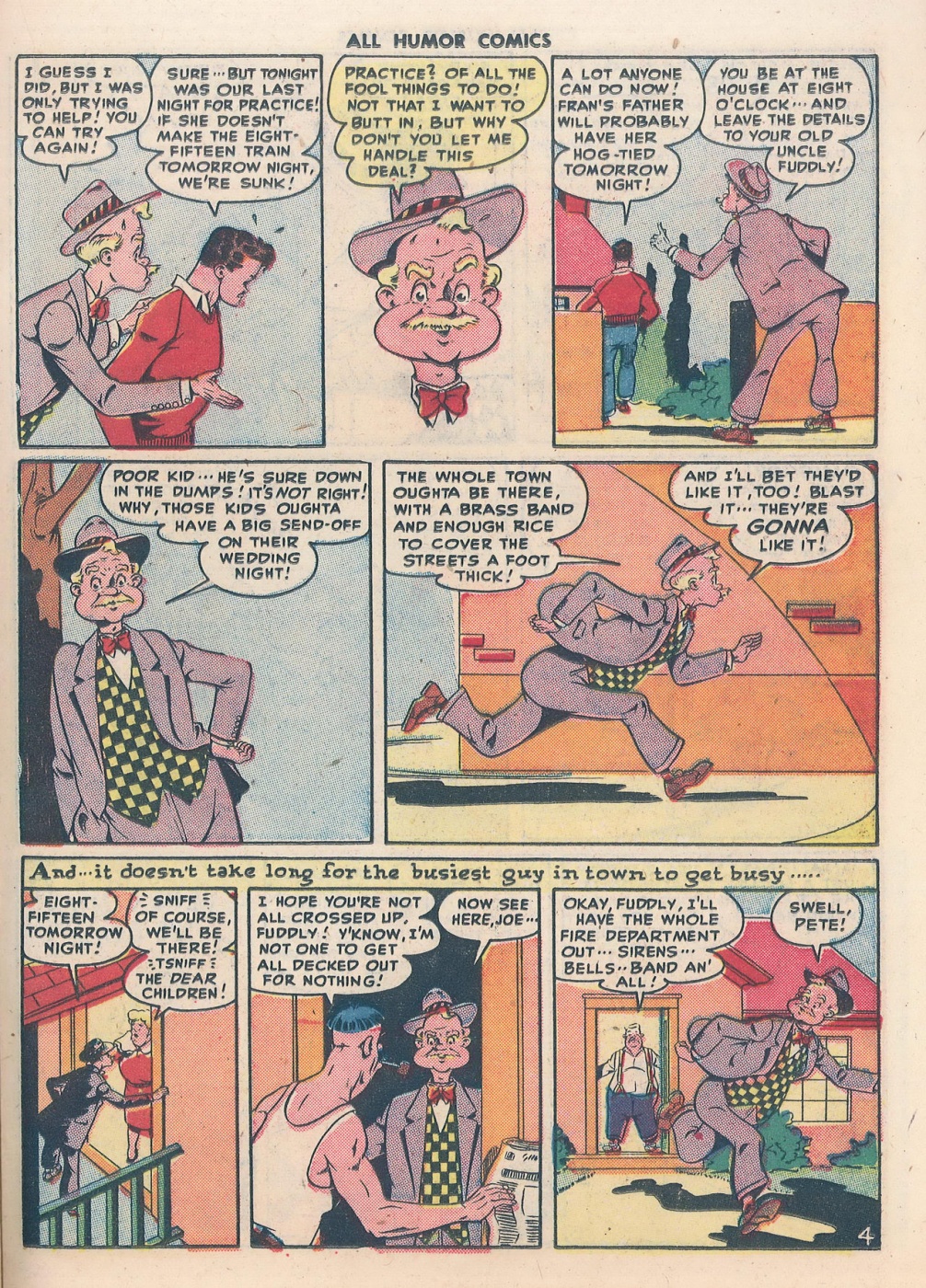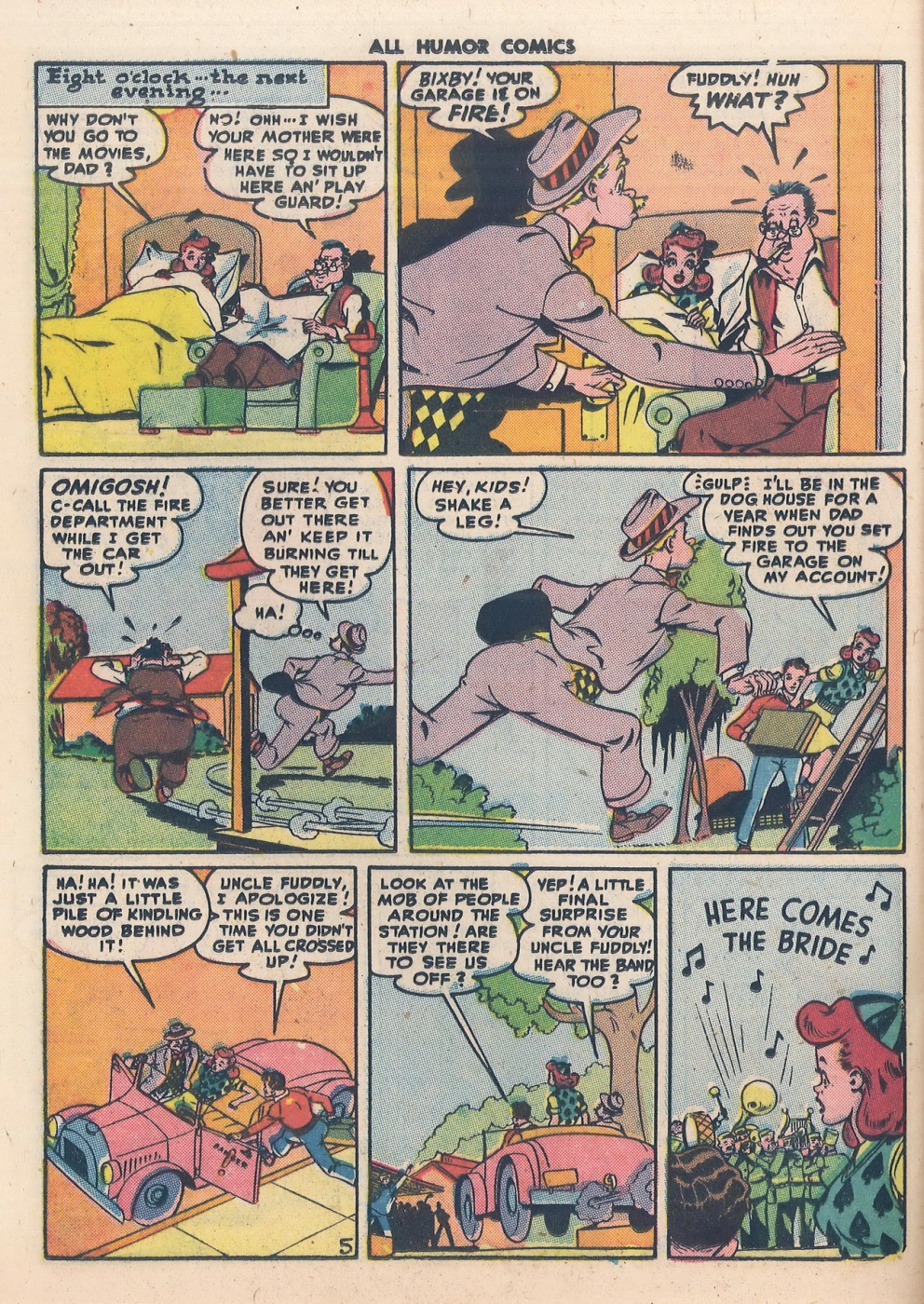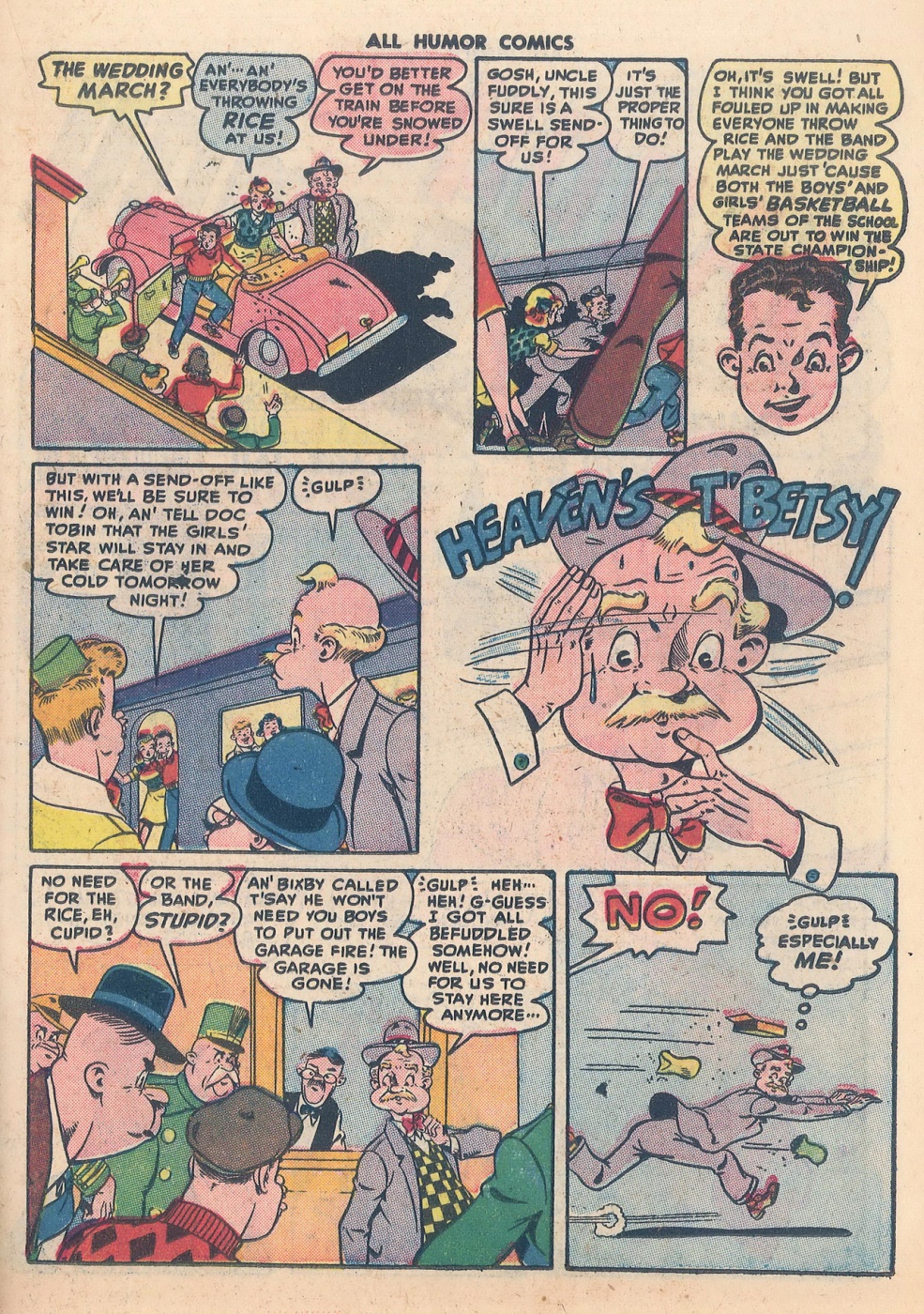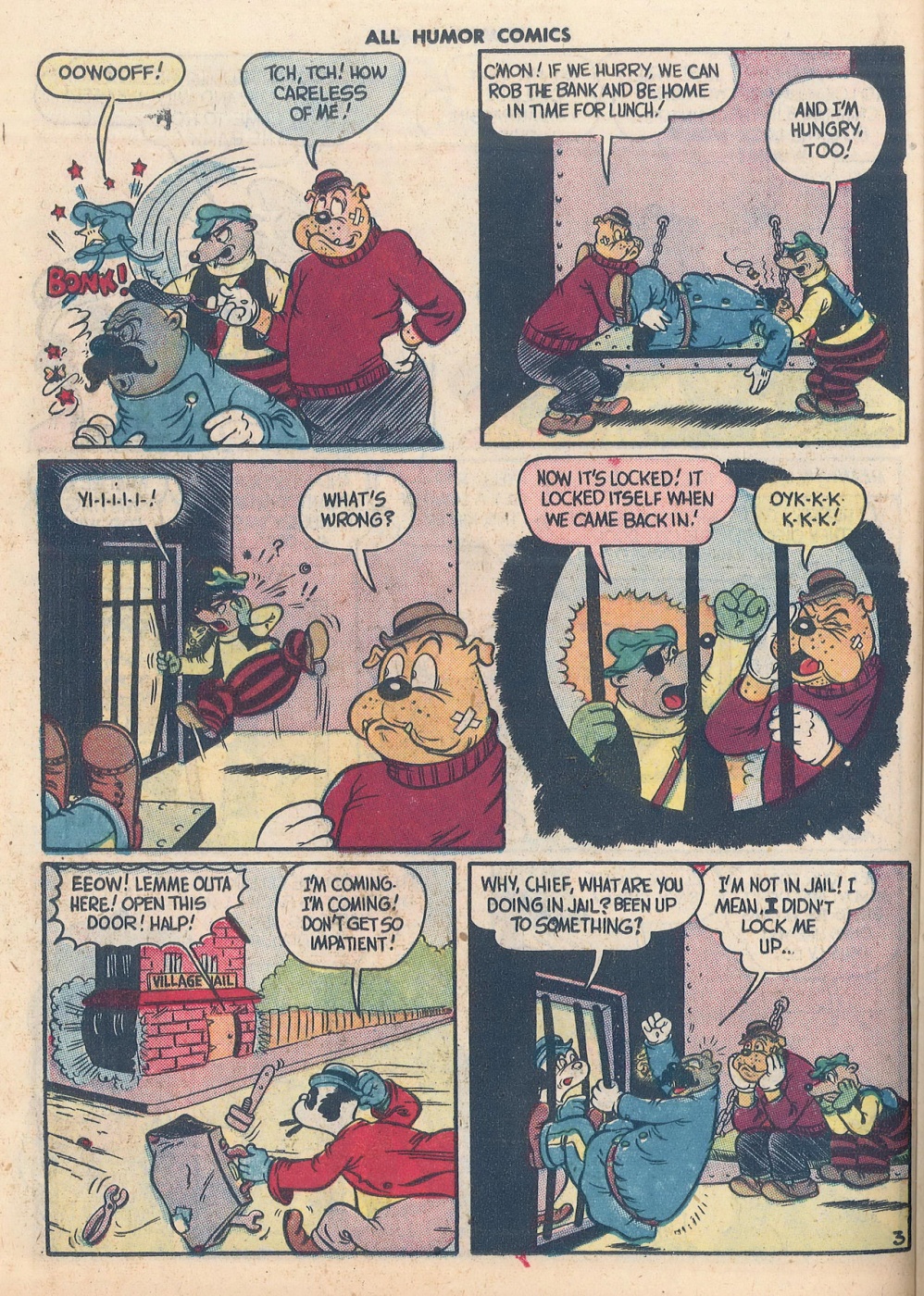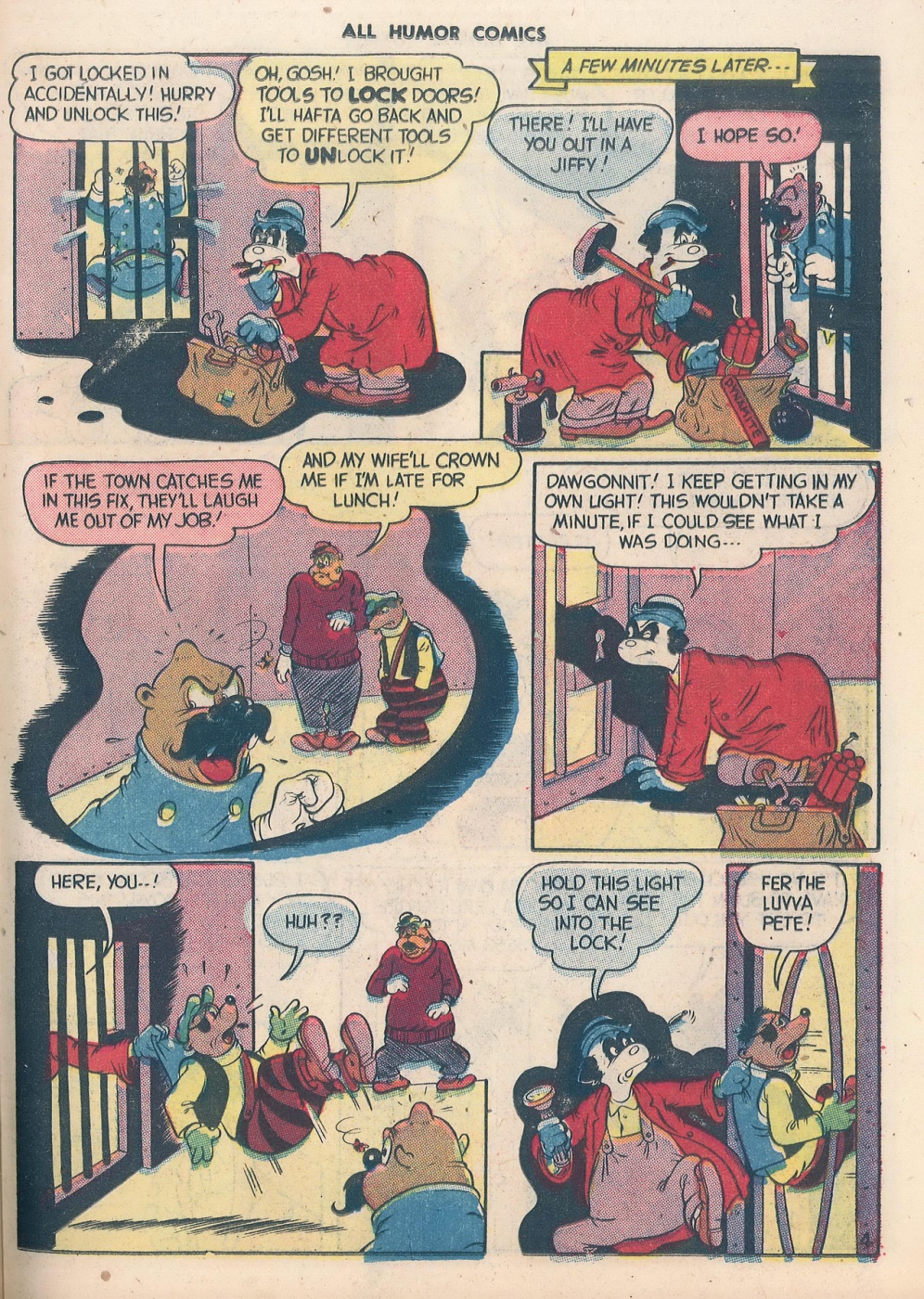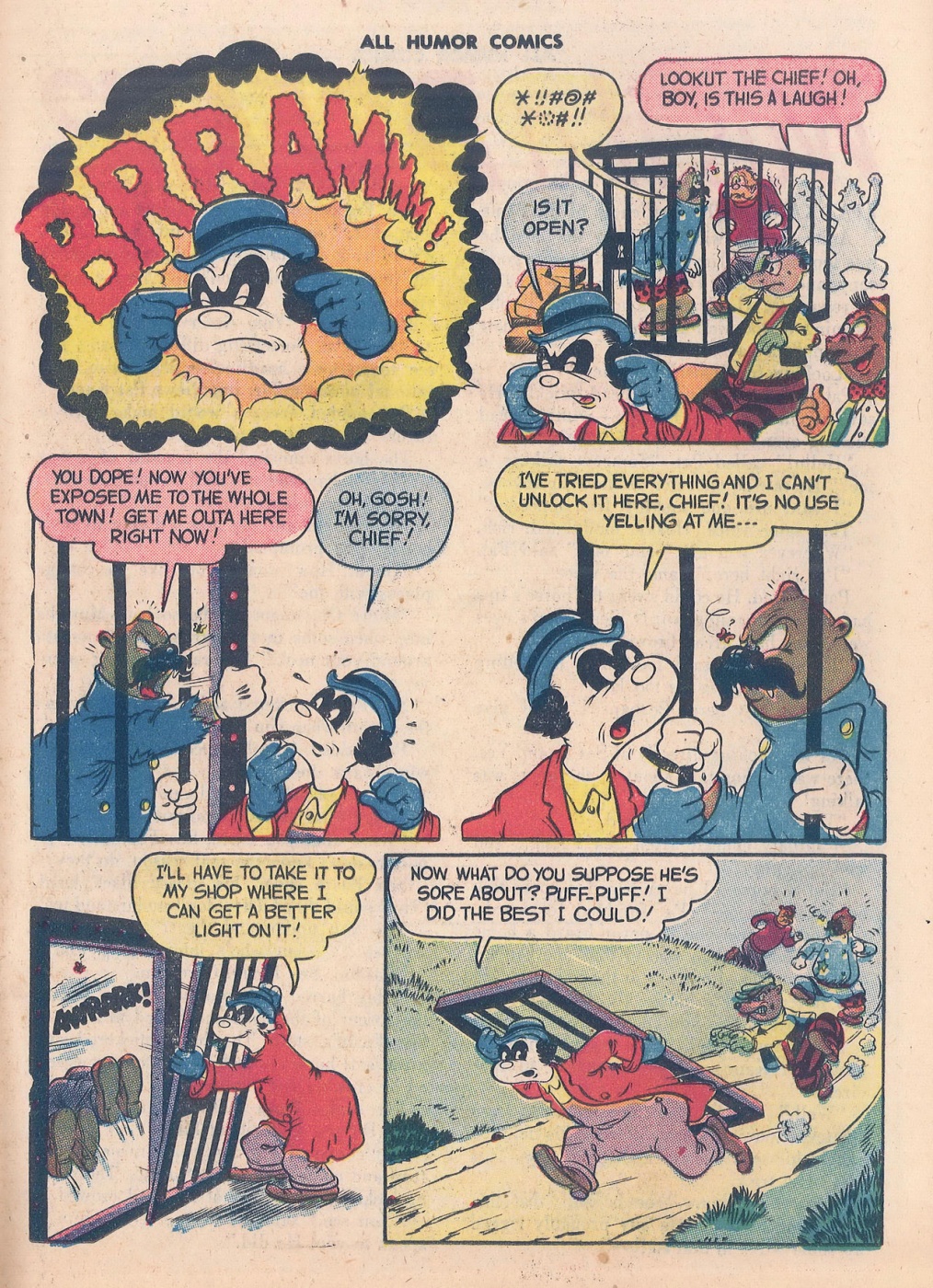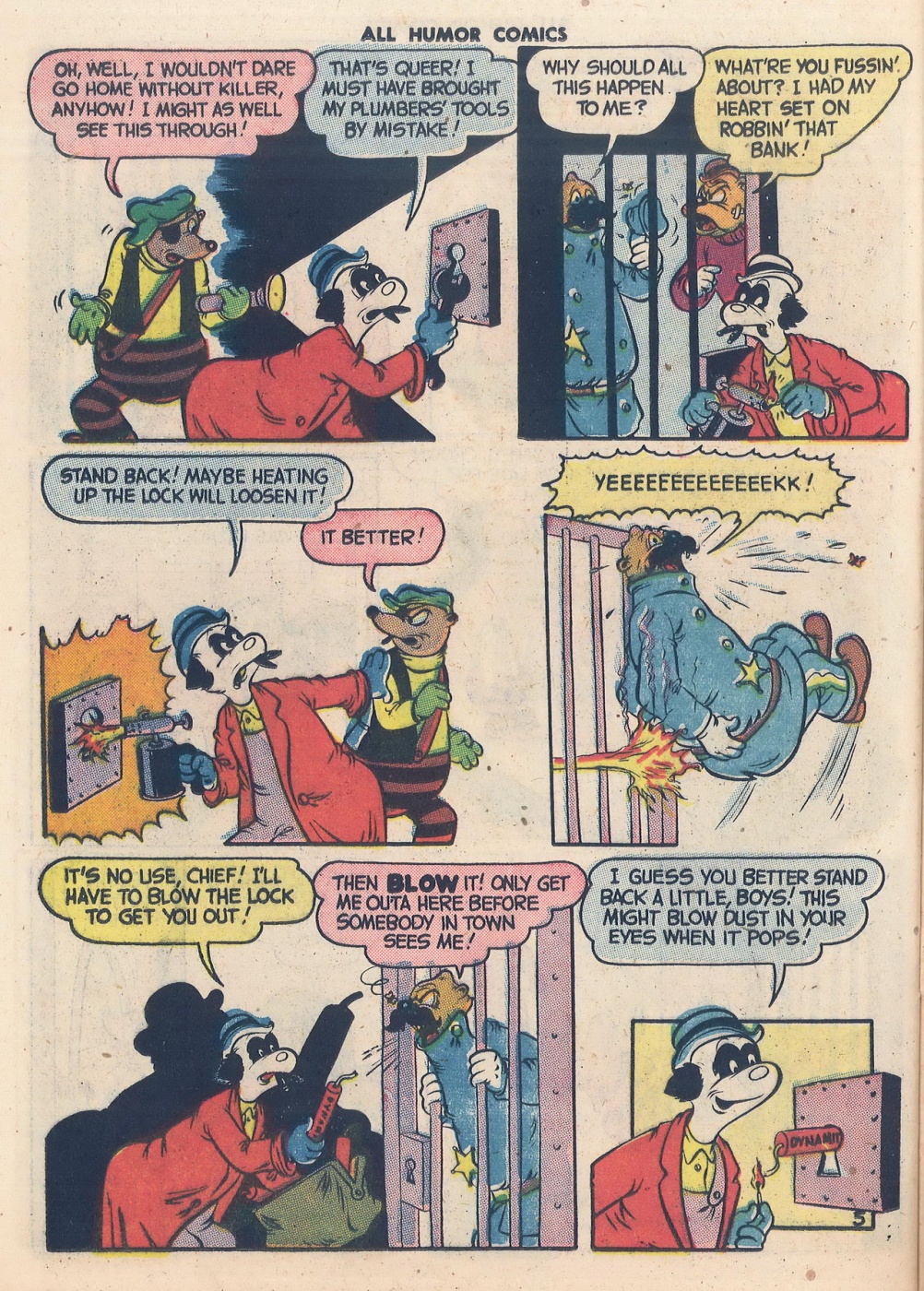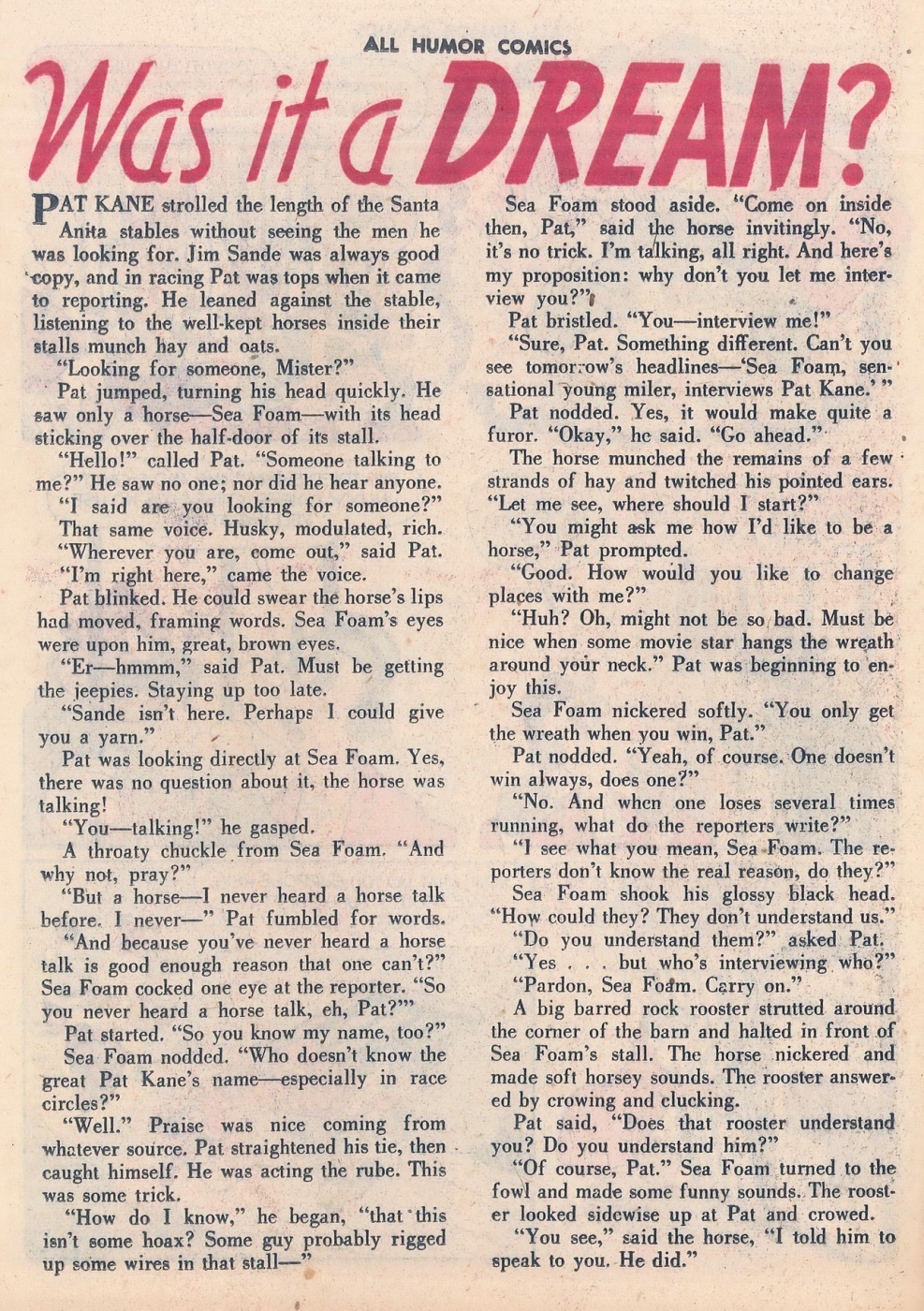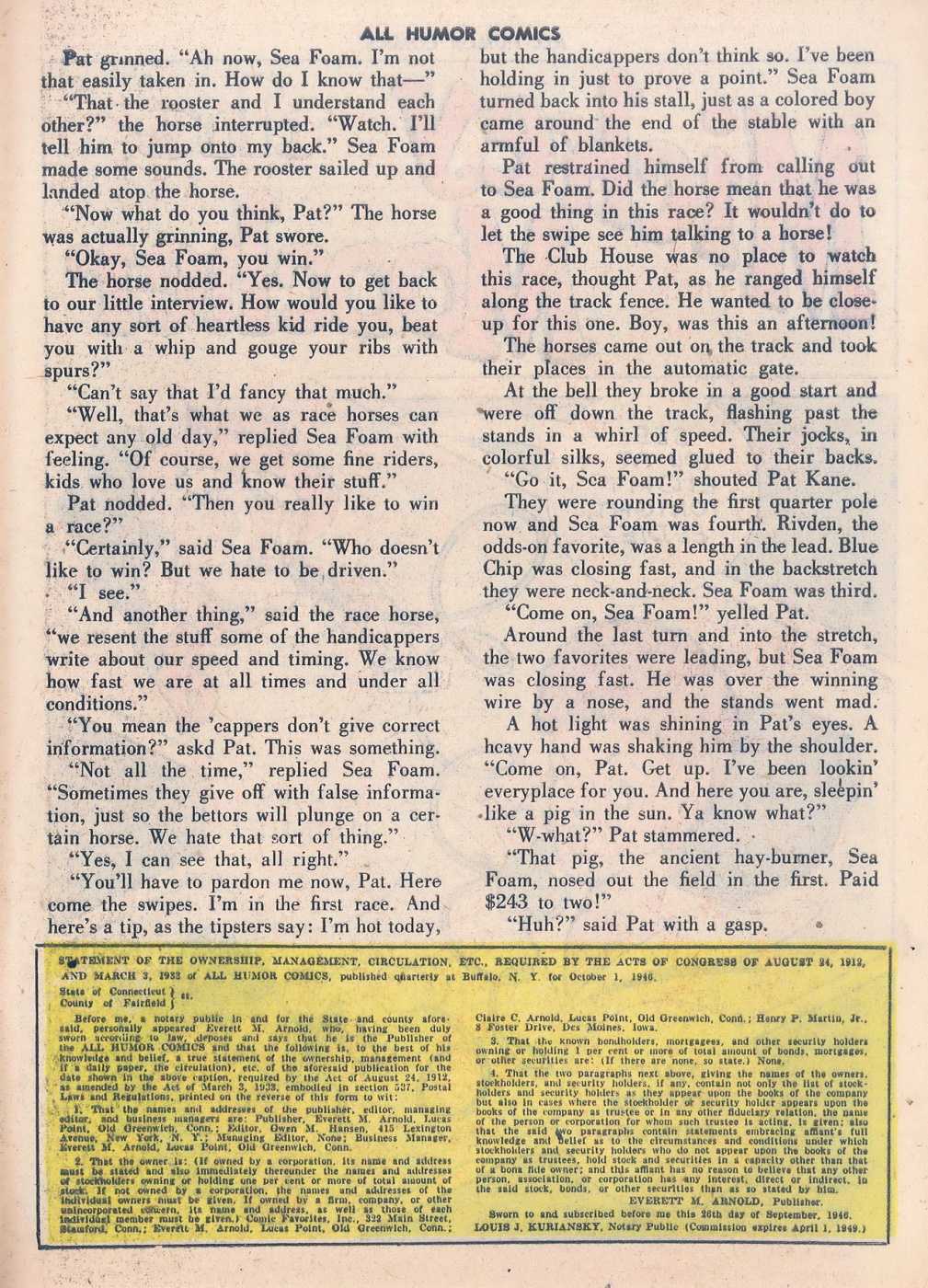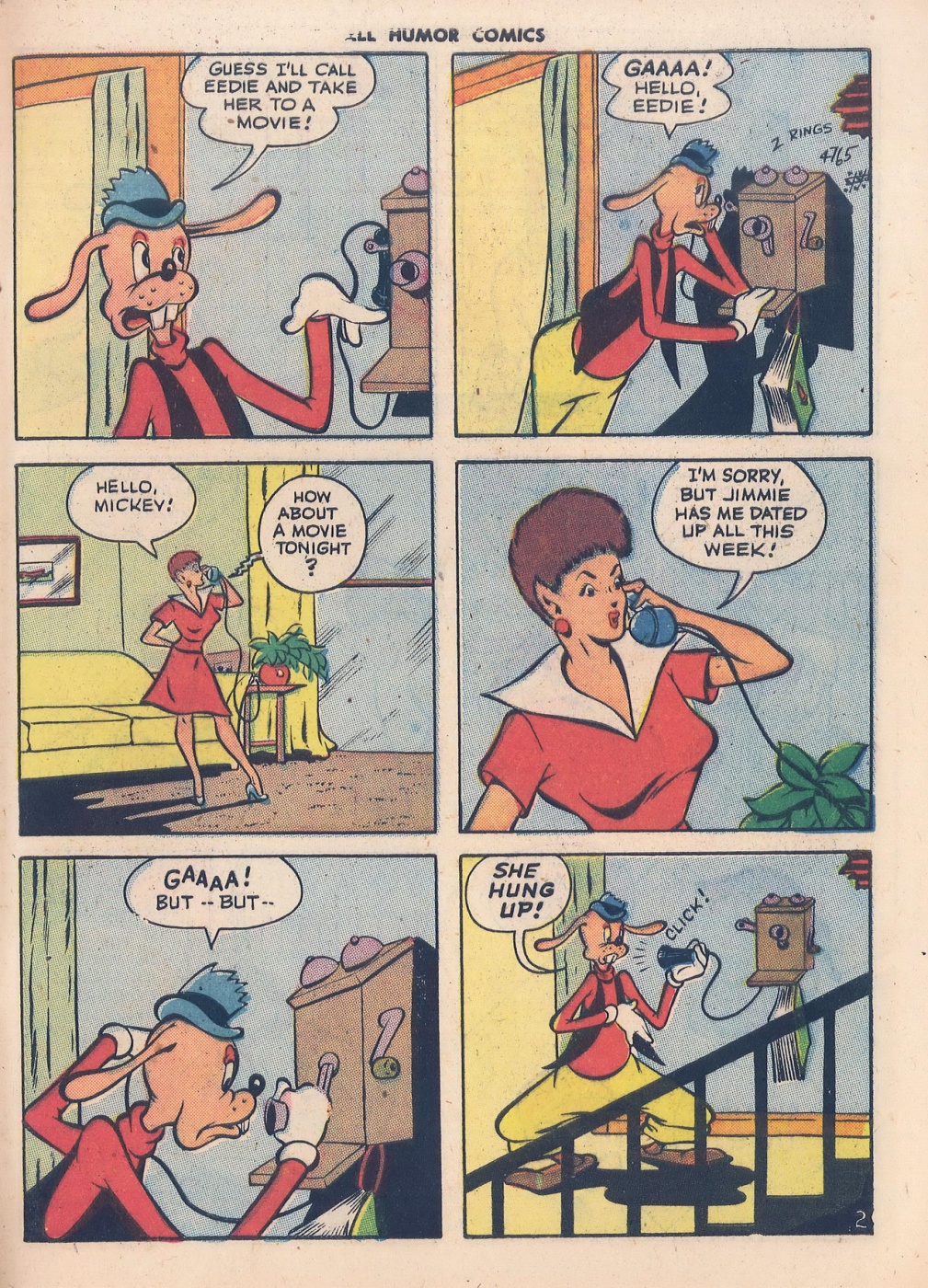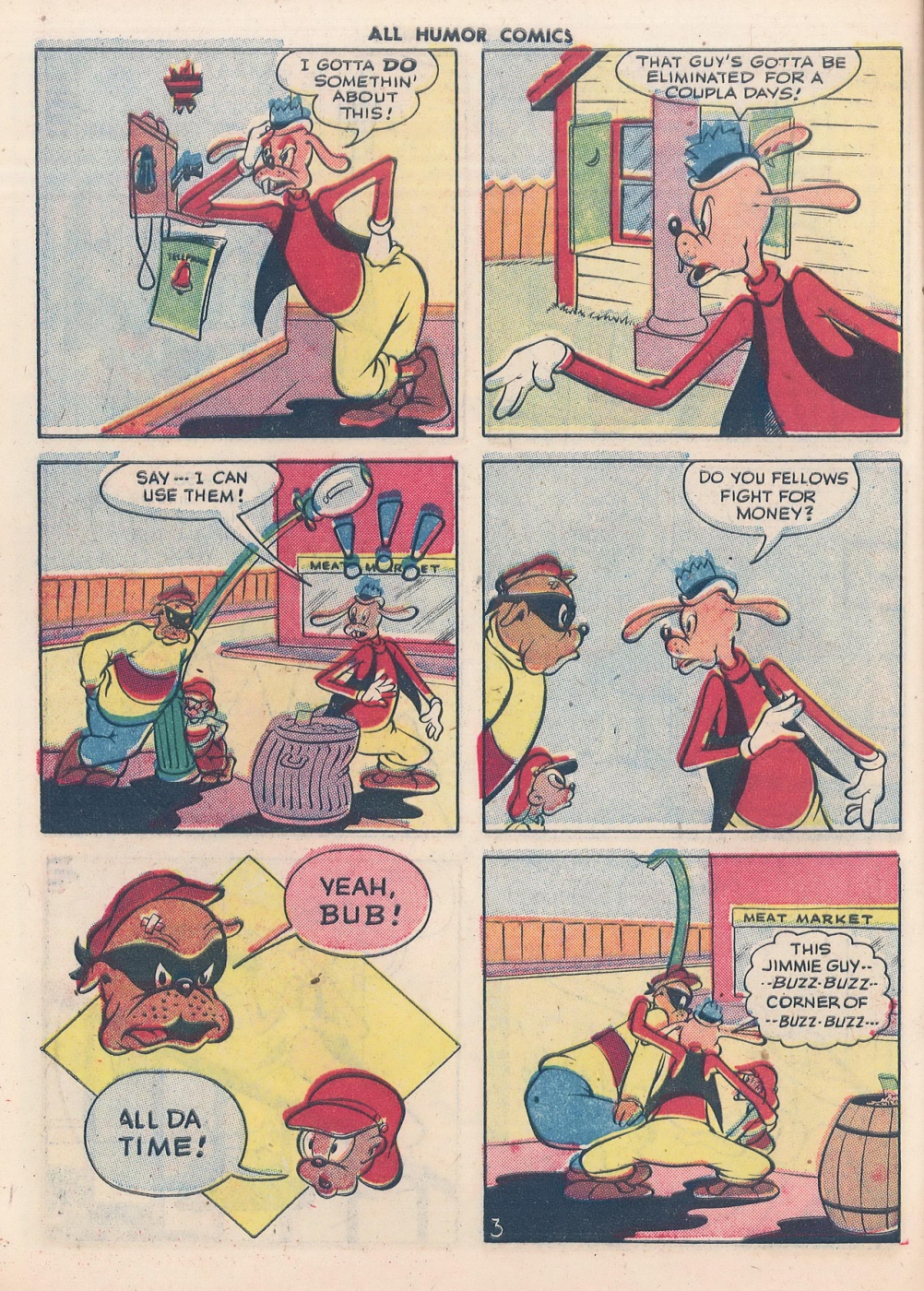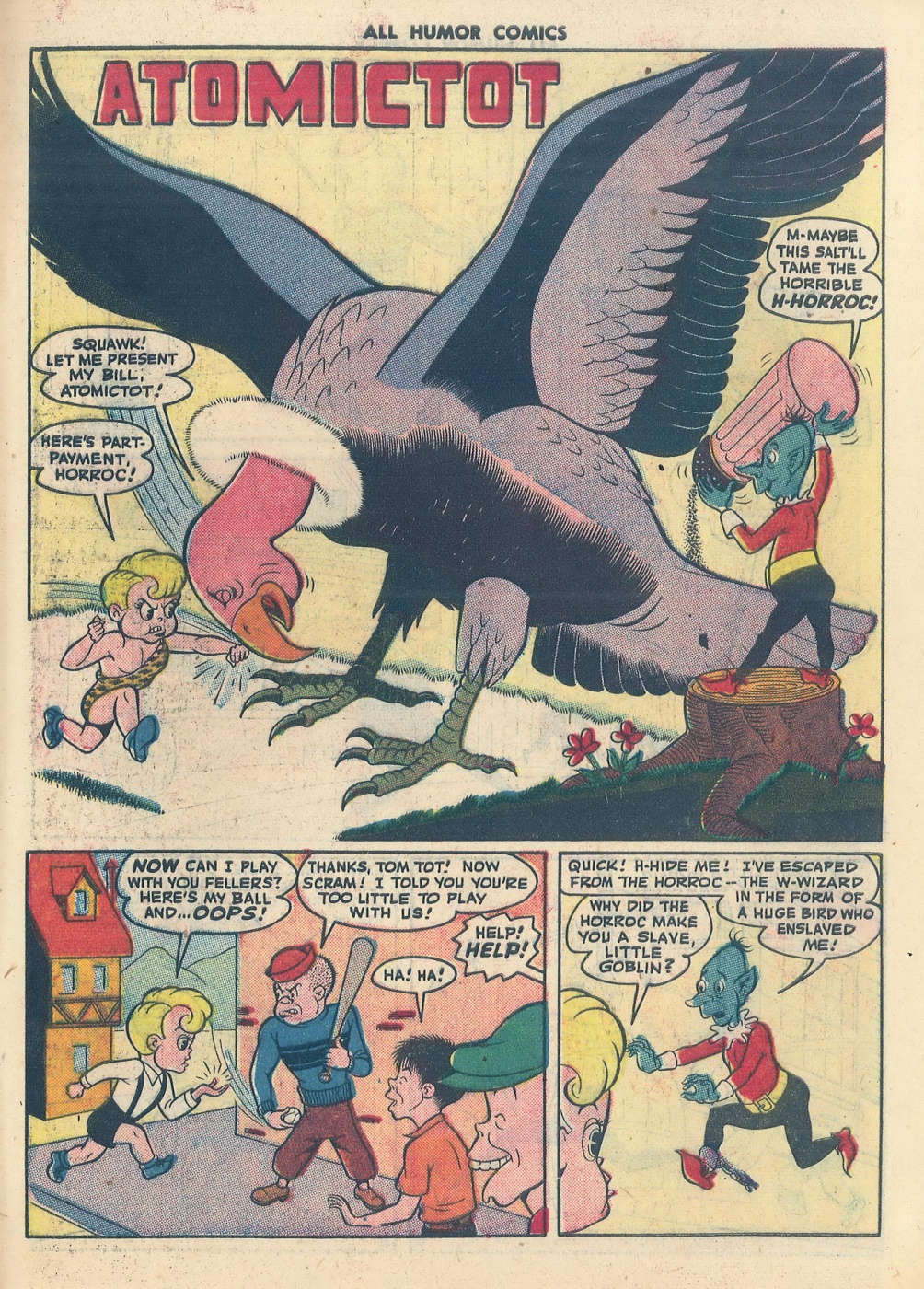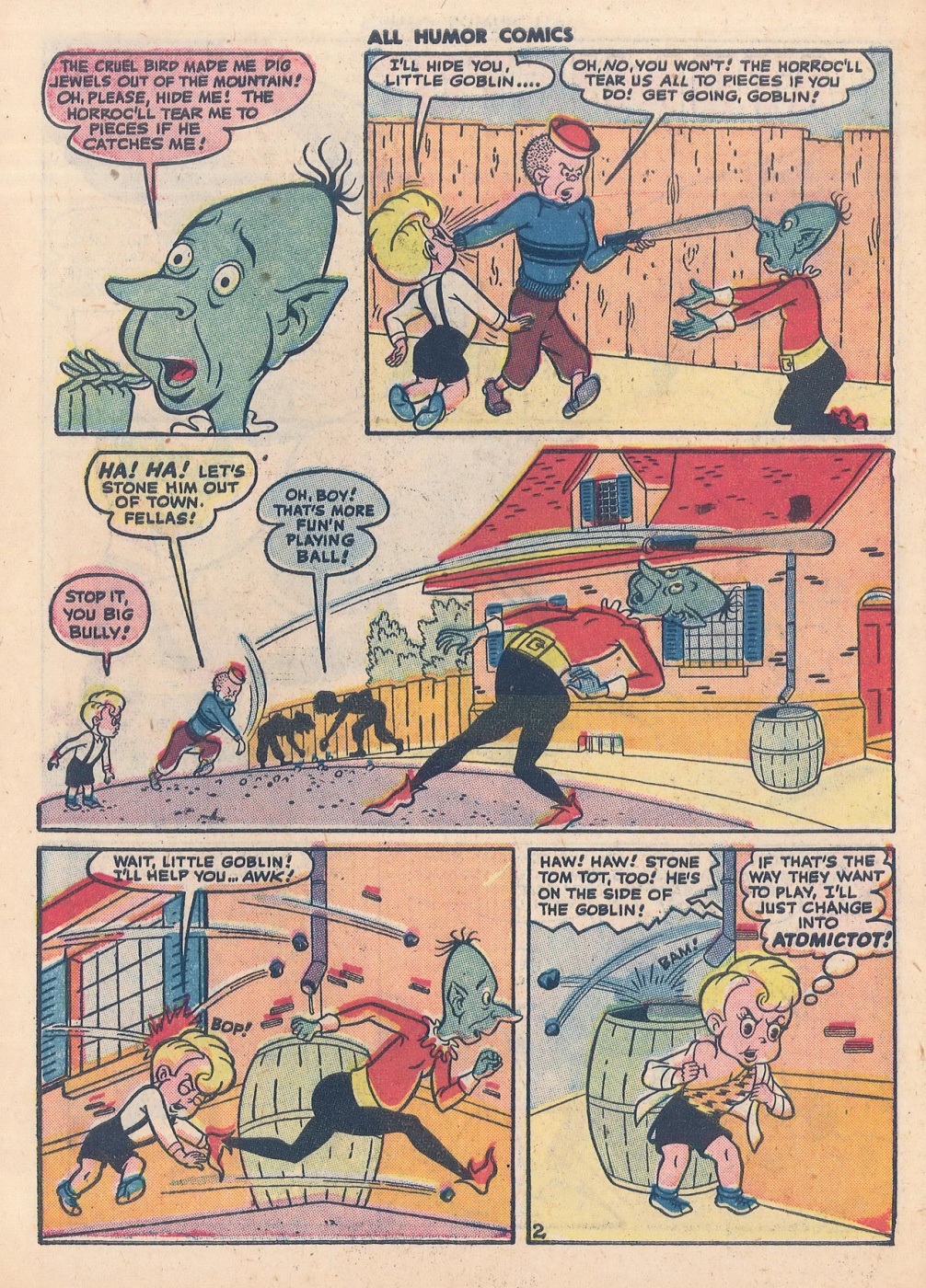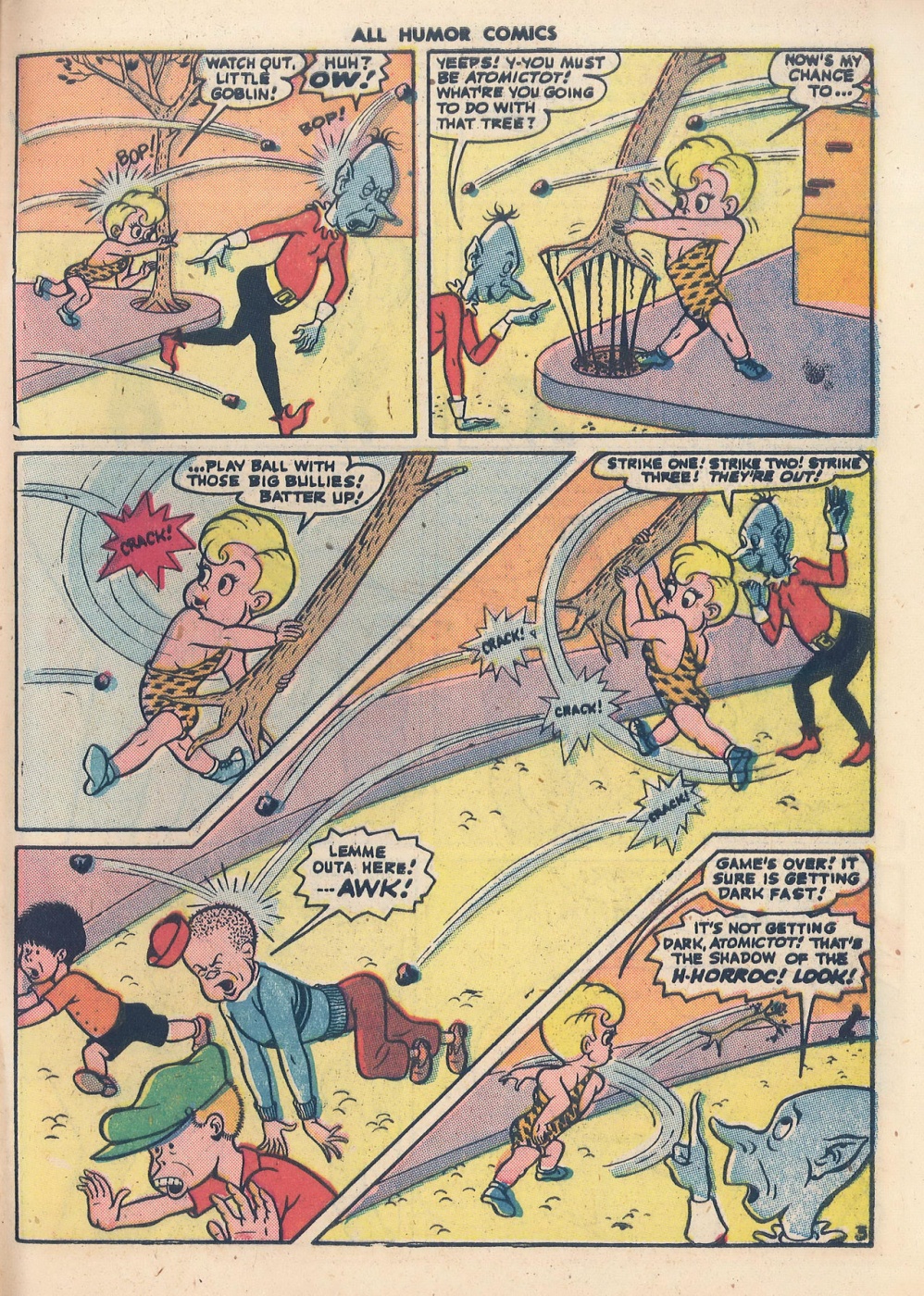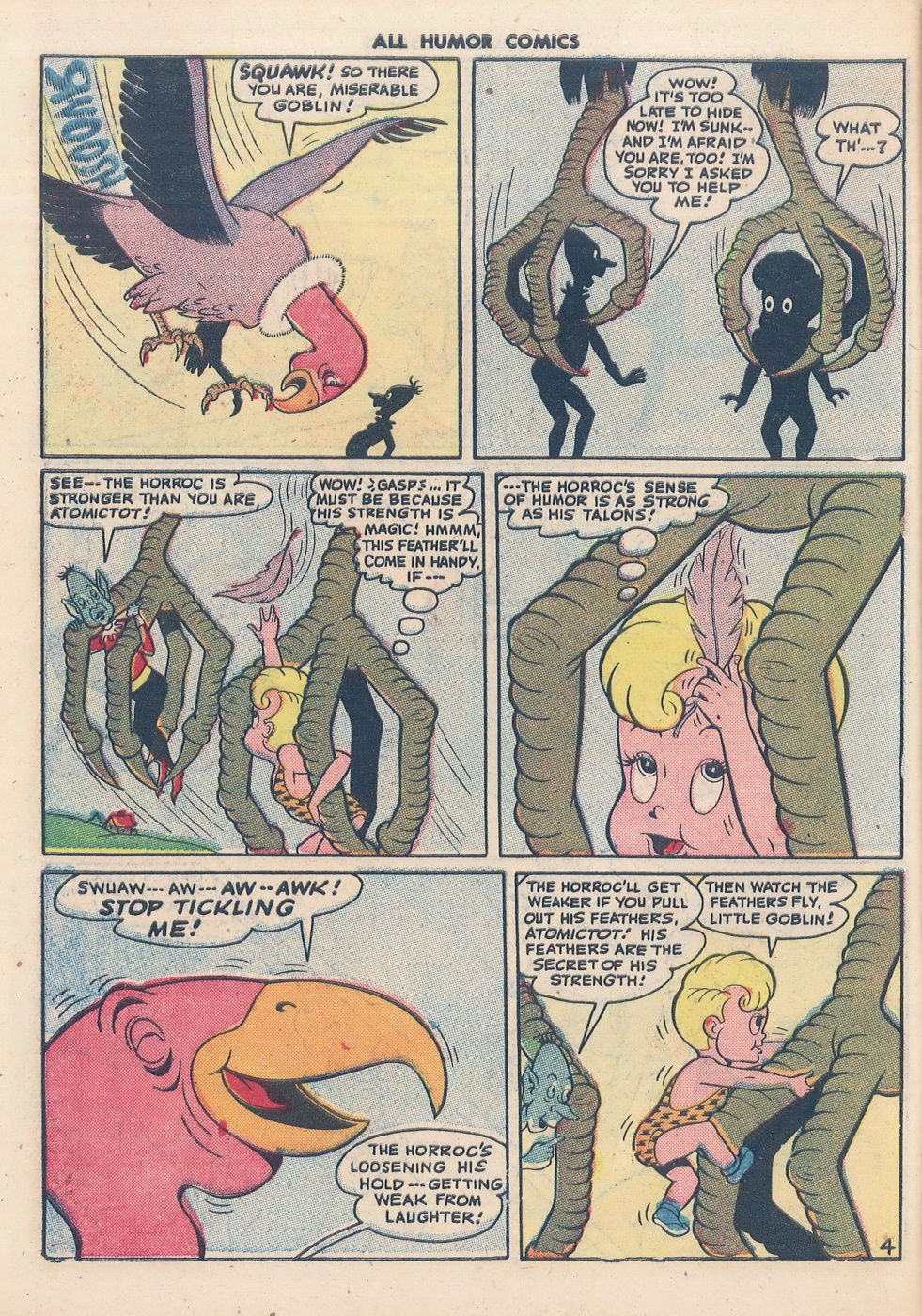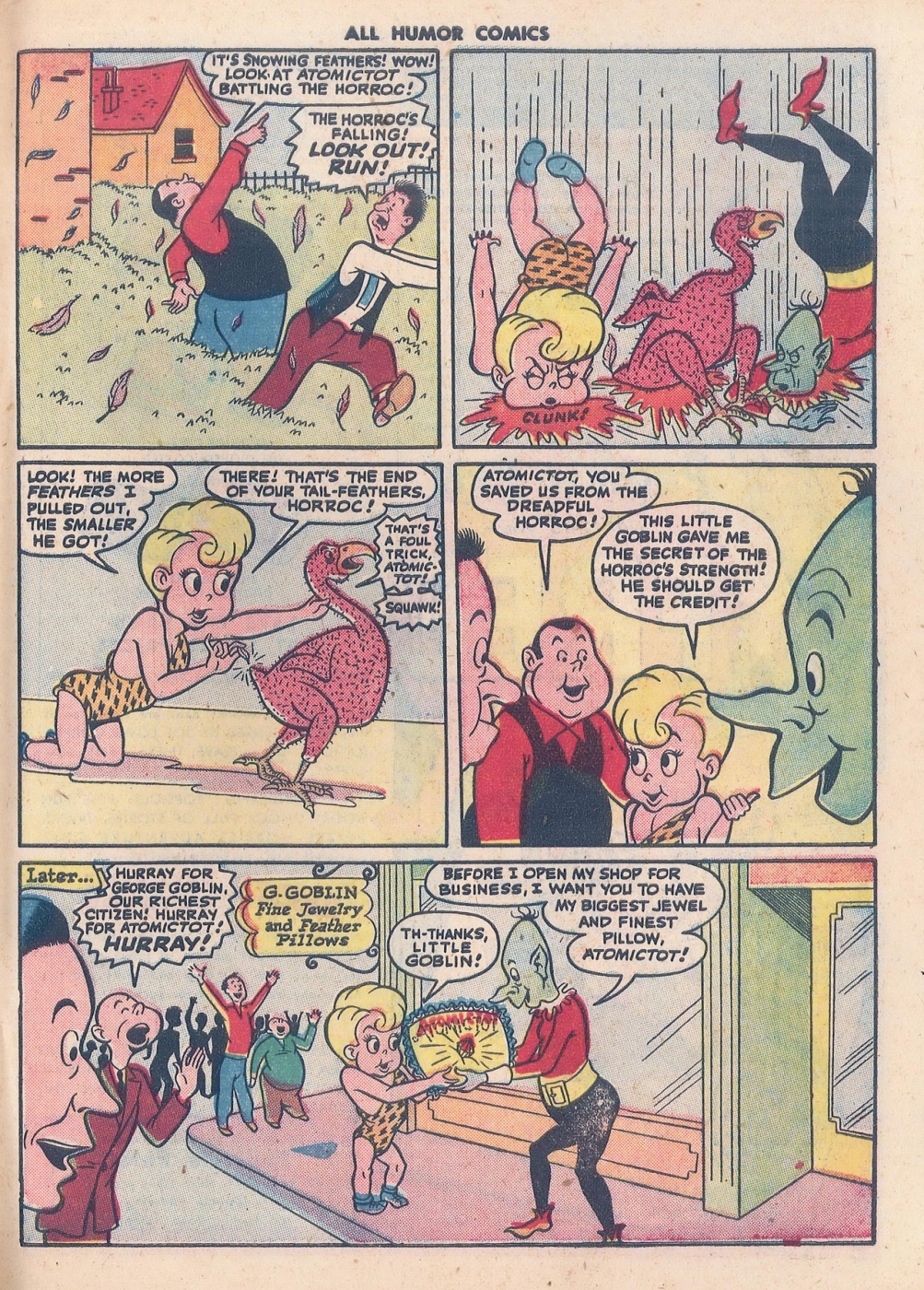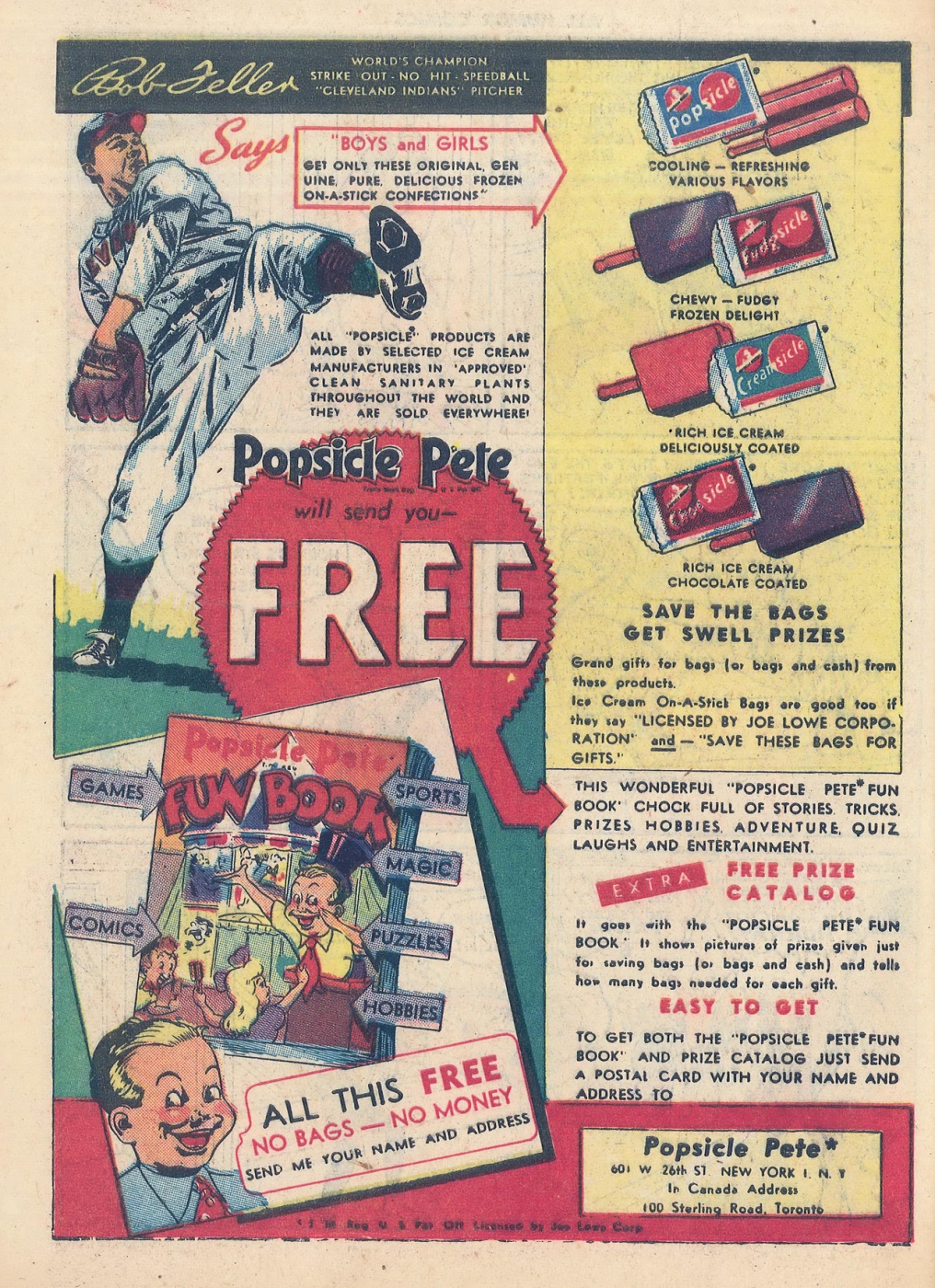 Liked this page?
Then why not get our iOS app from
Apple App Store
? Then you will have the world's biggest collection of jokes and inspiring quotes right in your pocket, and the app will work faster than the site, so it will save you time and keep you entertained.