Funny Comic Strips: 'All Humor Comics #2'
Comic Strips on this page :
1. Very interesting!
2. Gaaaa!… Whadaya know?
3. Aw, please, Muttsy;
4. I told you this would cure your hiccups!
5. We should get together like this more often, fellows!;
6. What are you worrying about?;
7. Say – I wonder if Doc Tobbin was sore at me;
8. A most insulting proclamation, eh, Professor!
9. What a Ghost.
Content Genre: Superhero, Funny Animals, Humor, Adventure.
Characters: Hennessey P. Eggnog; Eloise; Si Scotfield; Jake Tollivers; Sam Tollivers; Mittredge Kole; Mr. Kat; Mr. Jones; Muttsy; Willie Worry; Doan Worry; Charlie (villain); Dynamite Dan (villain); Uncle Fuddly; Bert; Charlie Hart; Doc Tobbin; Dona Maria; Jim Burroughs; Jeff Carson; Mrs. Carson; Mr. Hurley; Mrs. Hurley; Mrs. Jackson; Juan Julio; Pedrosa (a monkey); Bozo the Hobo; Old Man Doe; Professor.
This data is a courtesy of the Grand Comics Database under a Creative Commons Attribution License.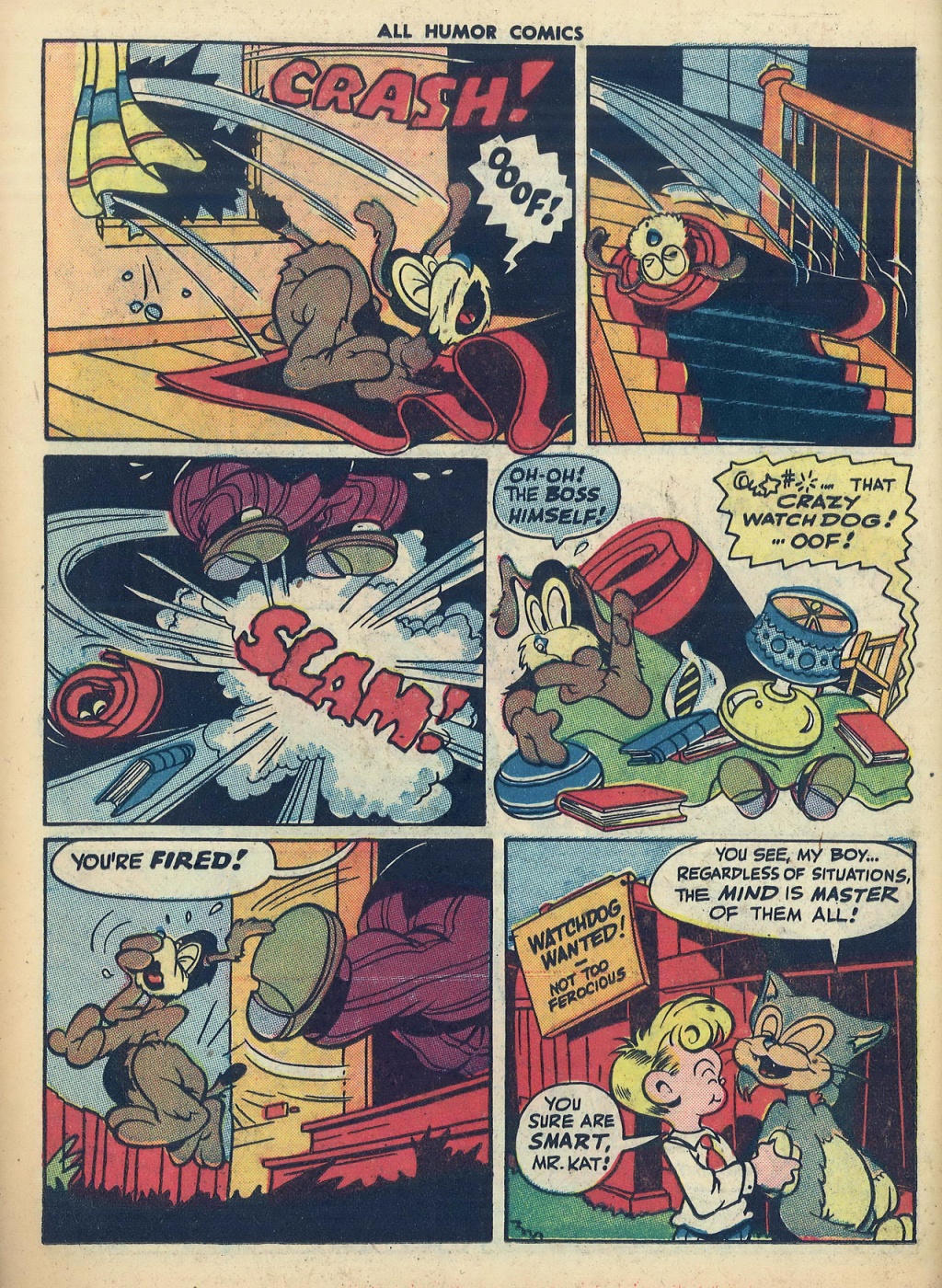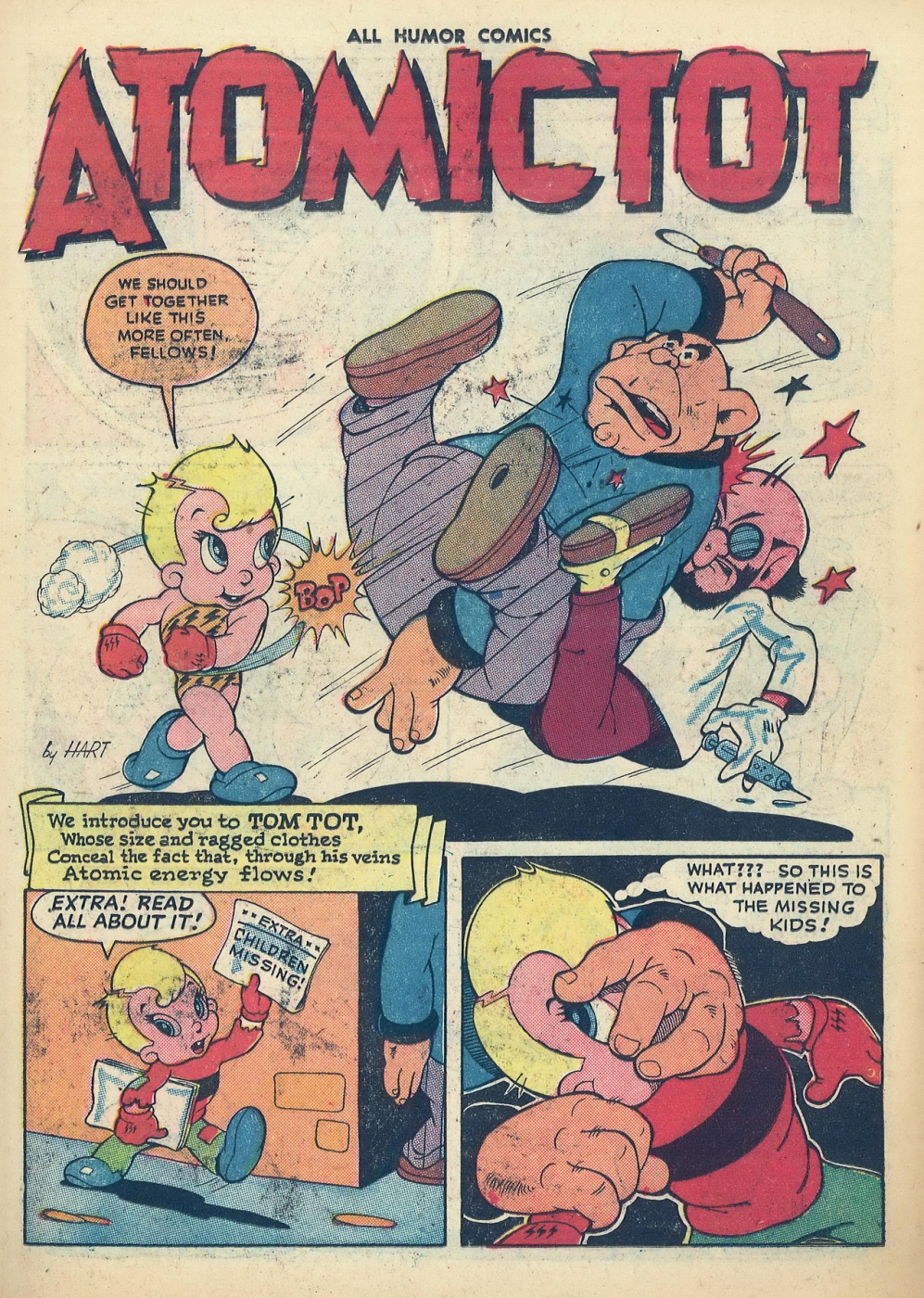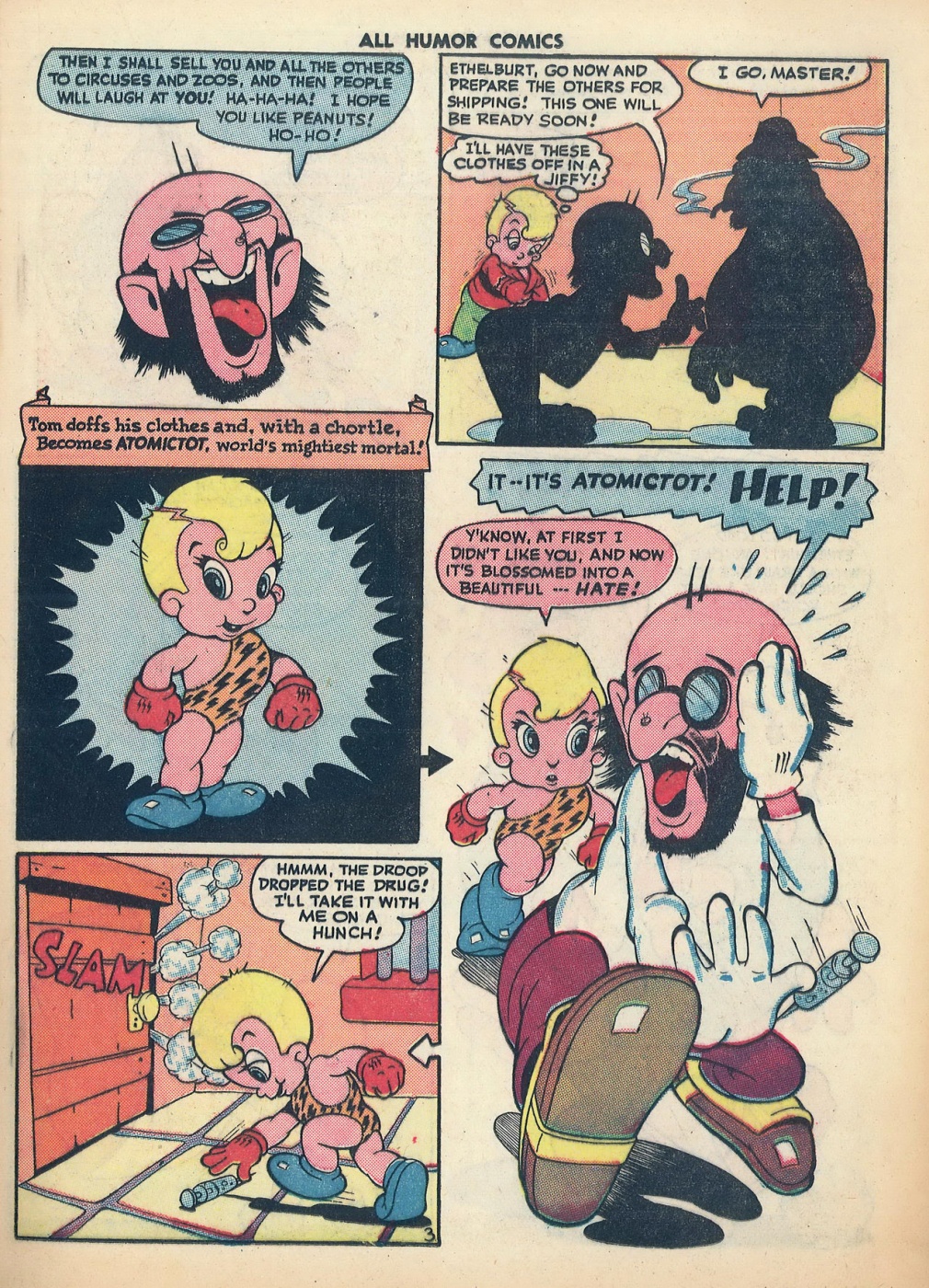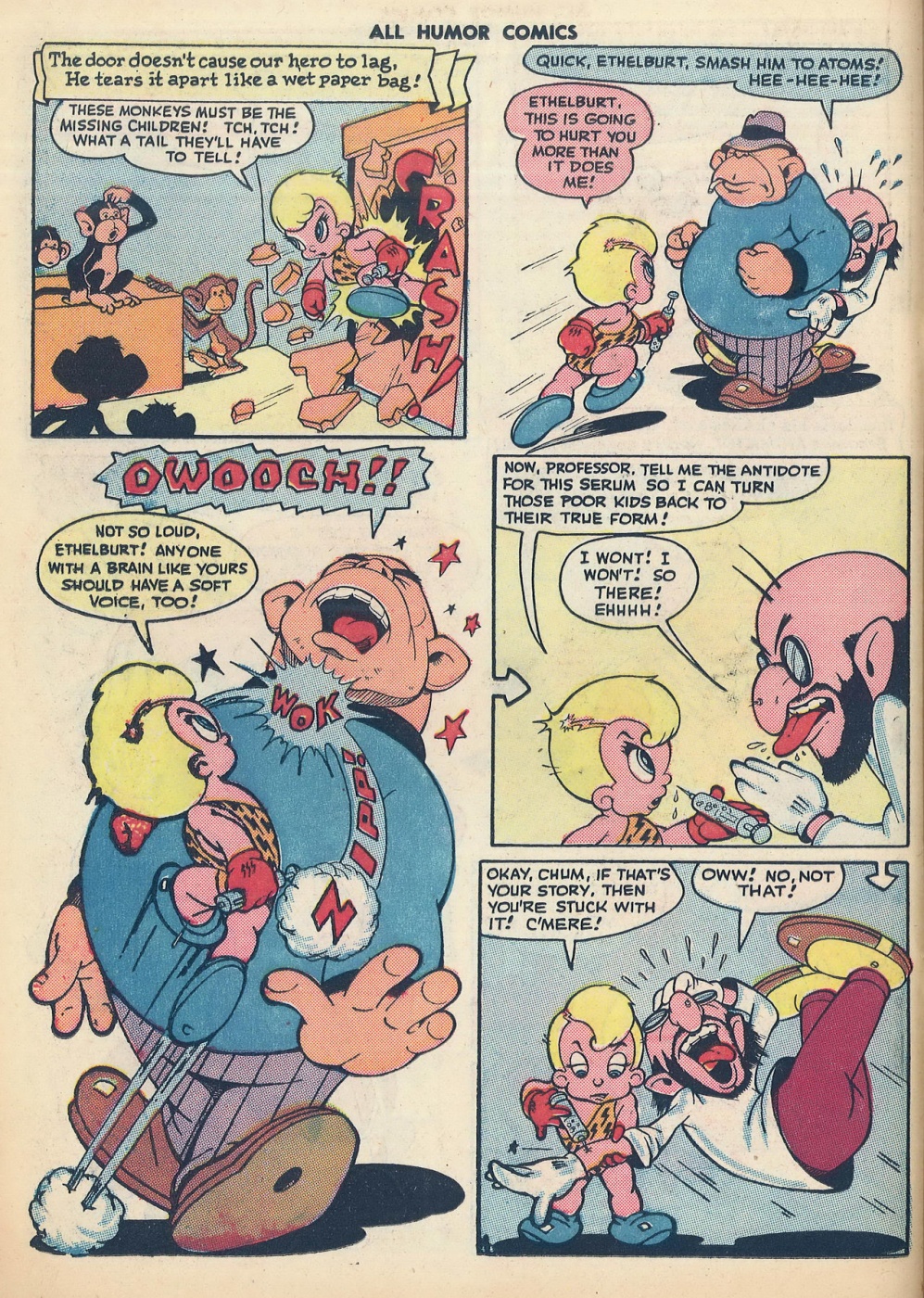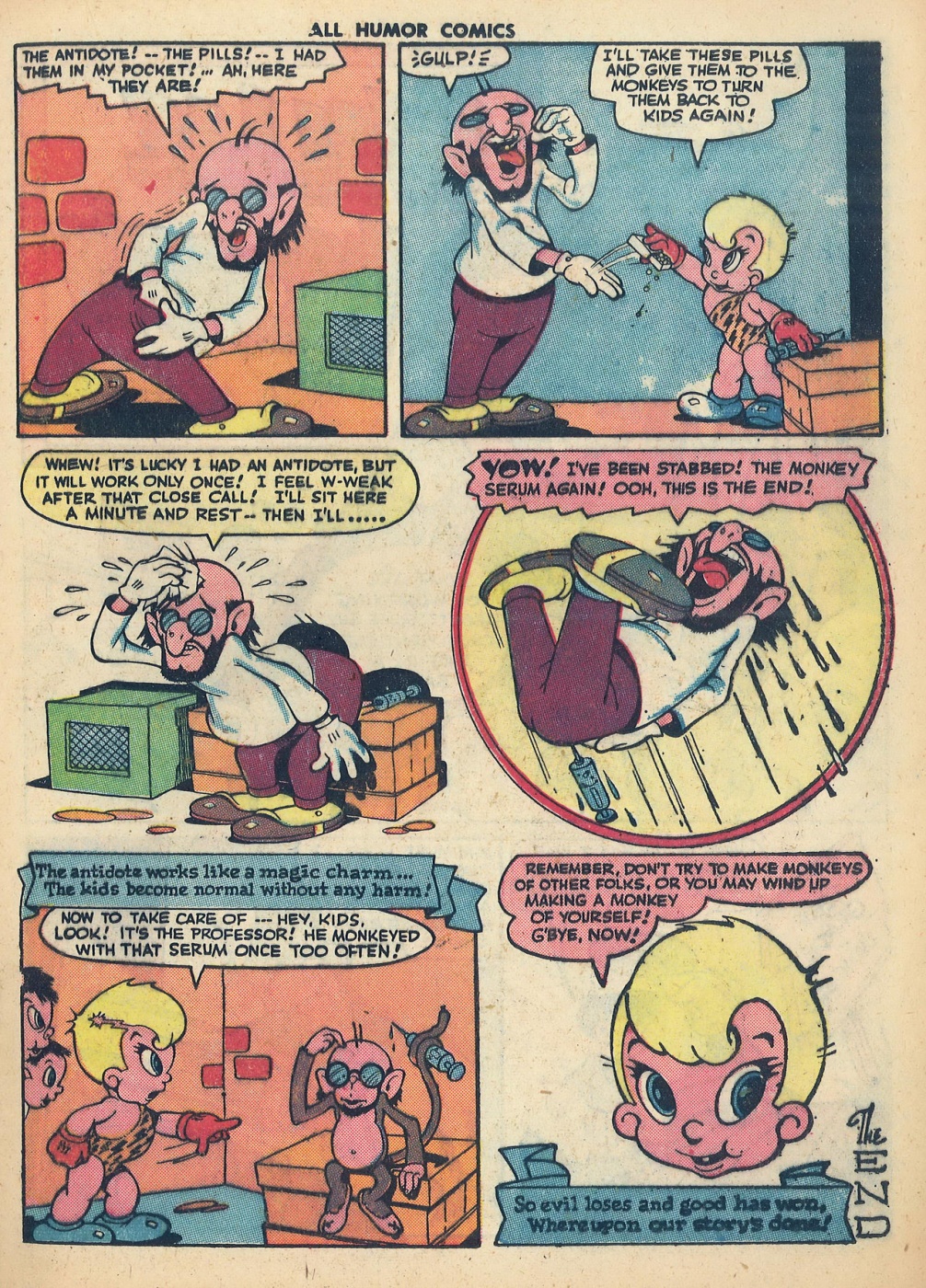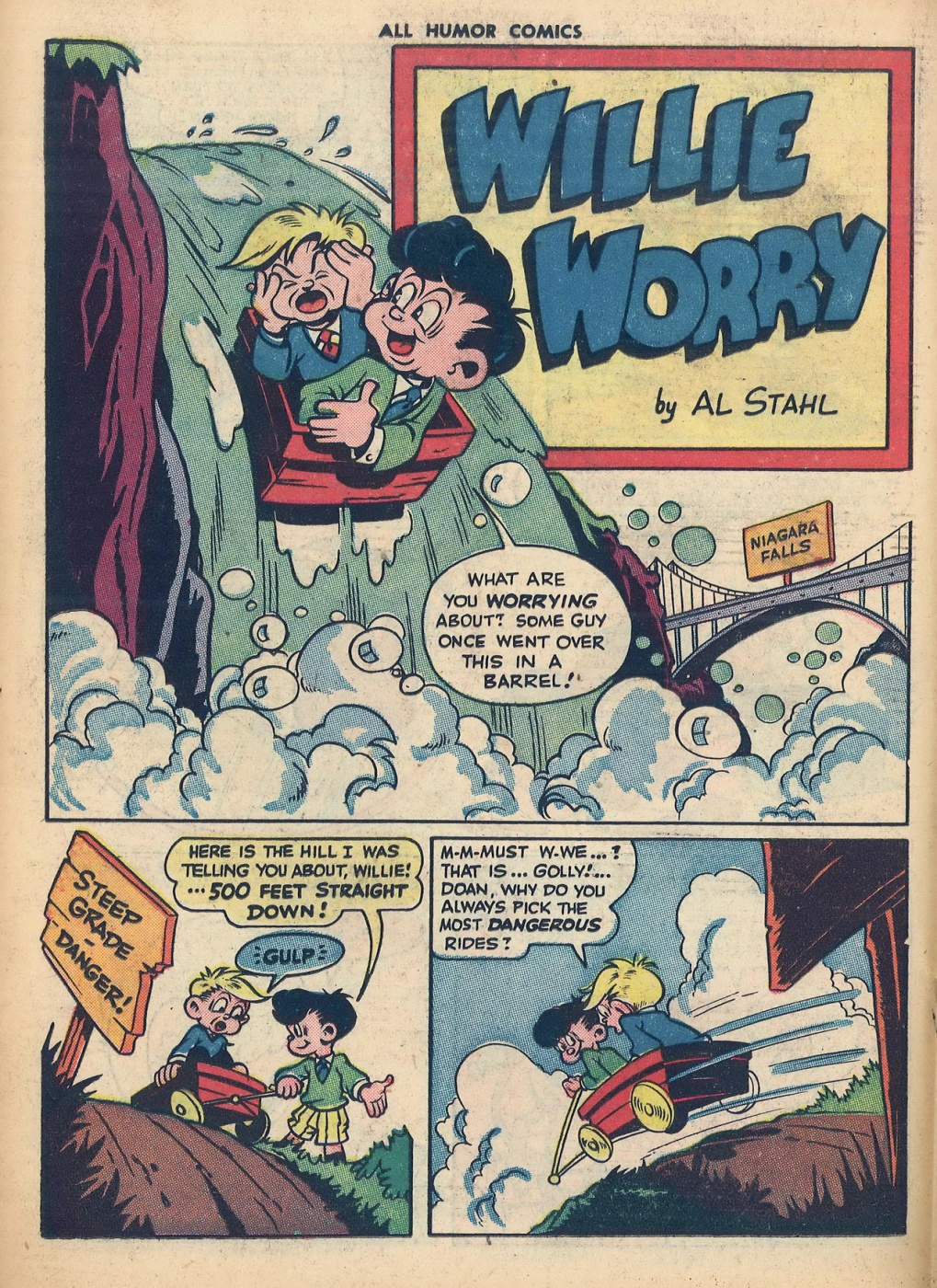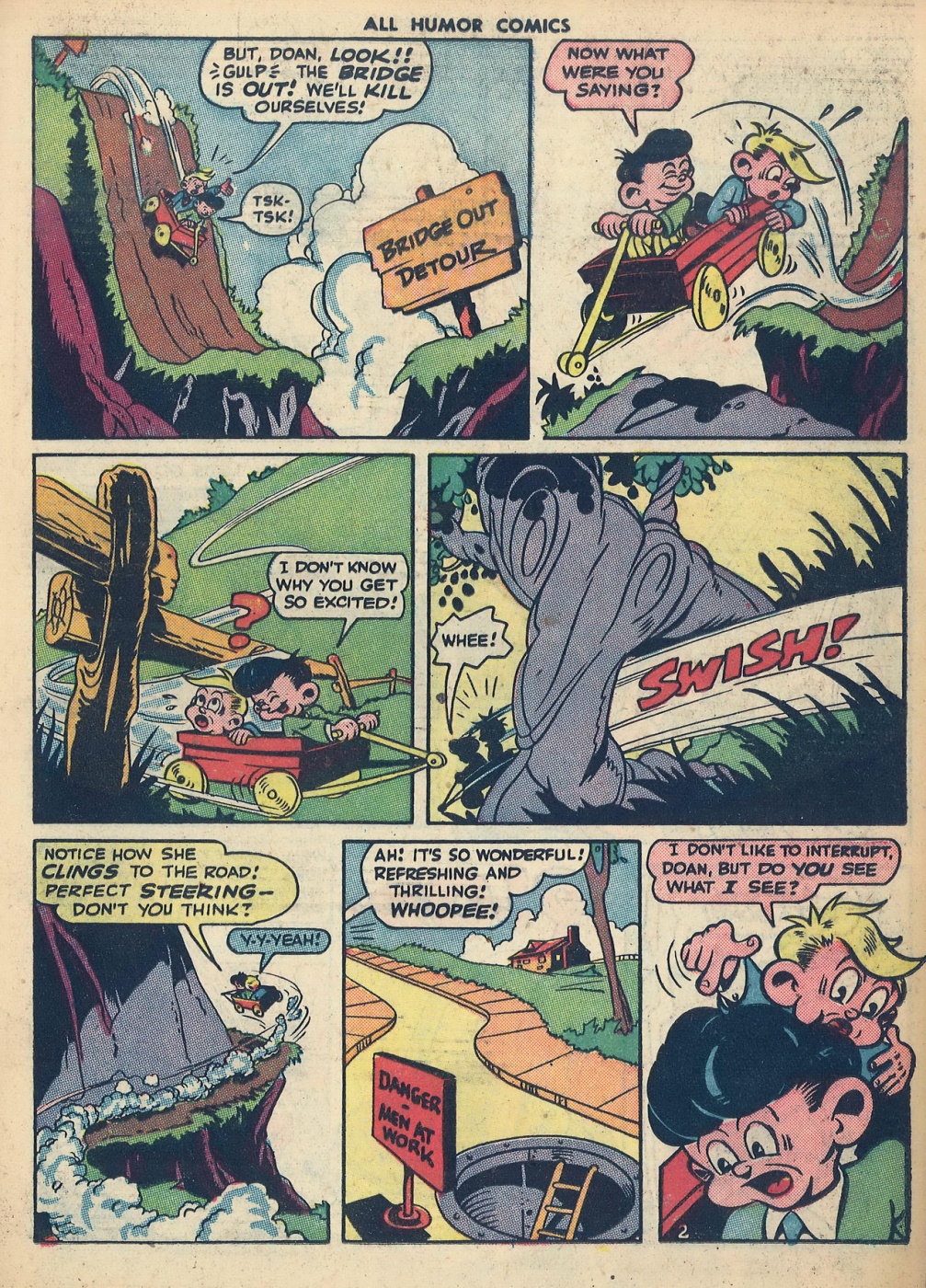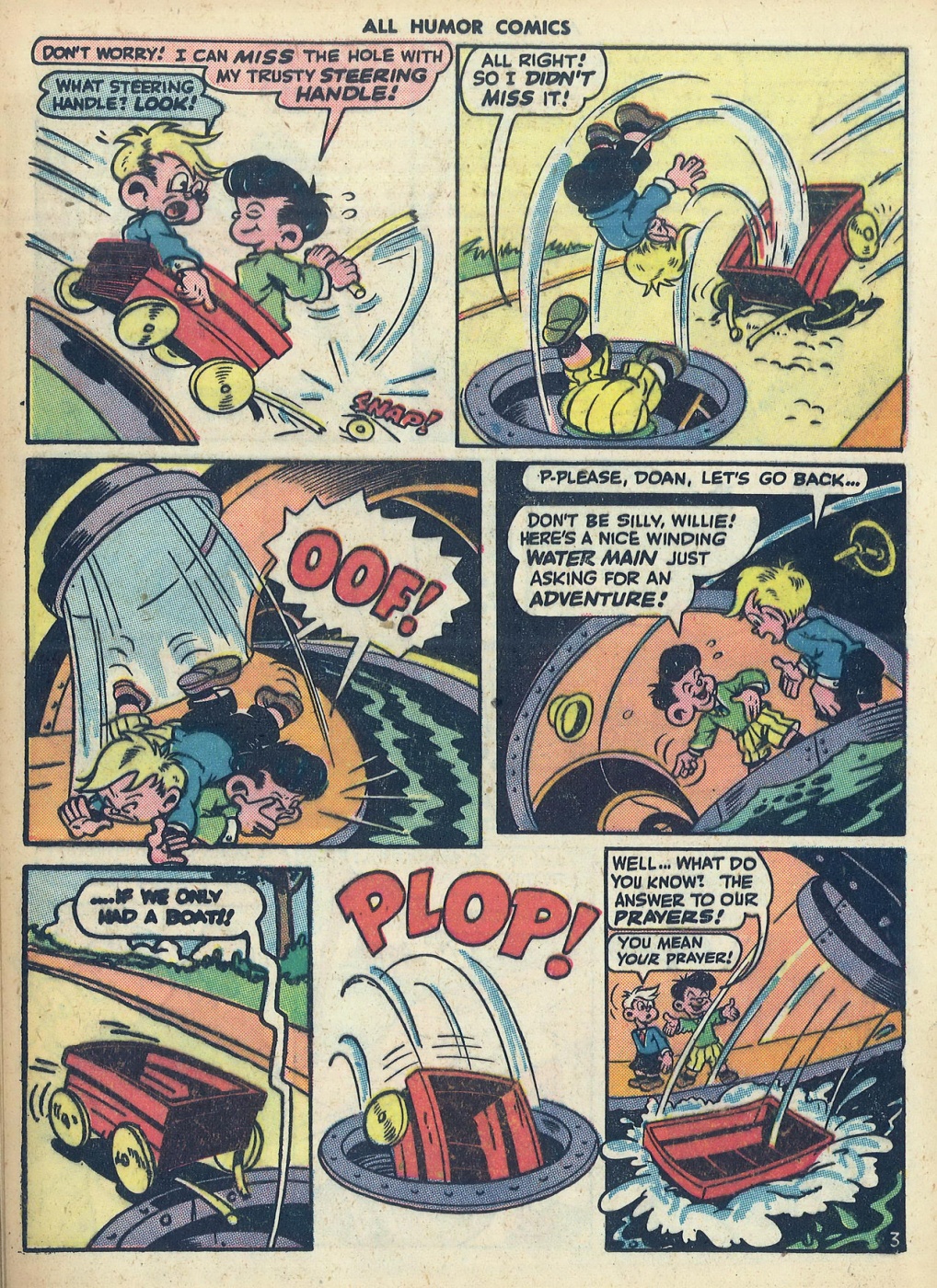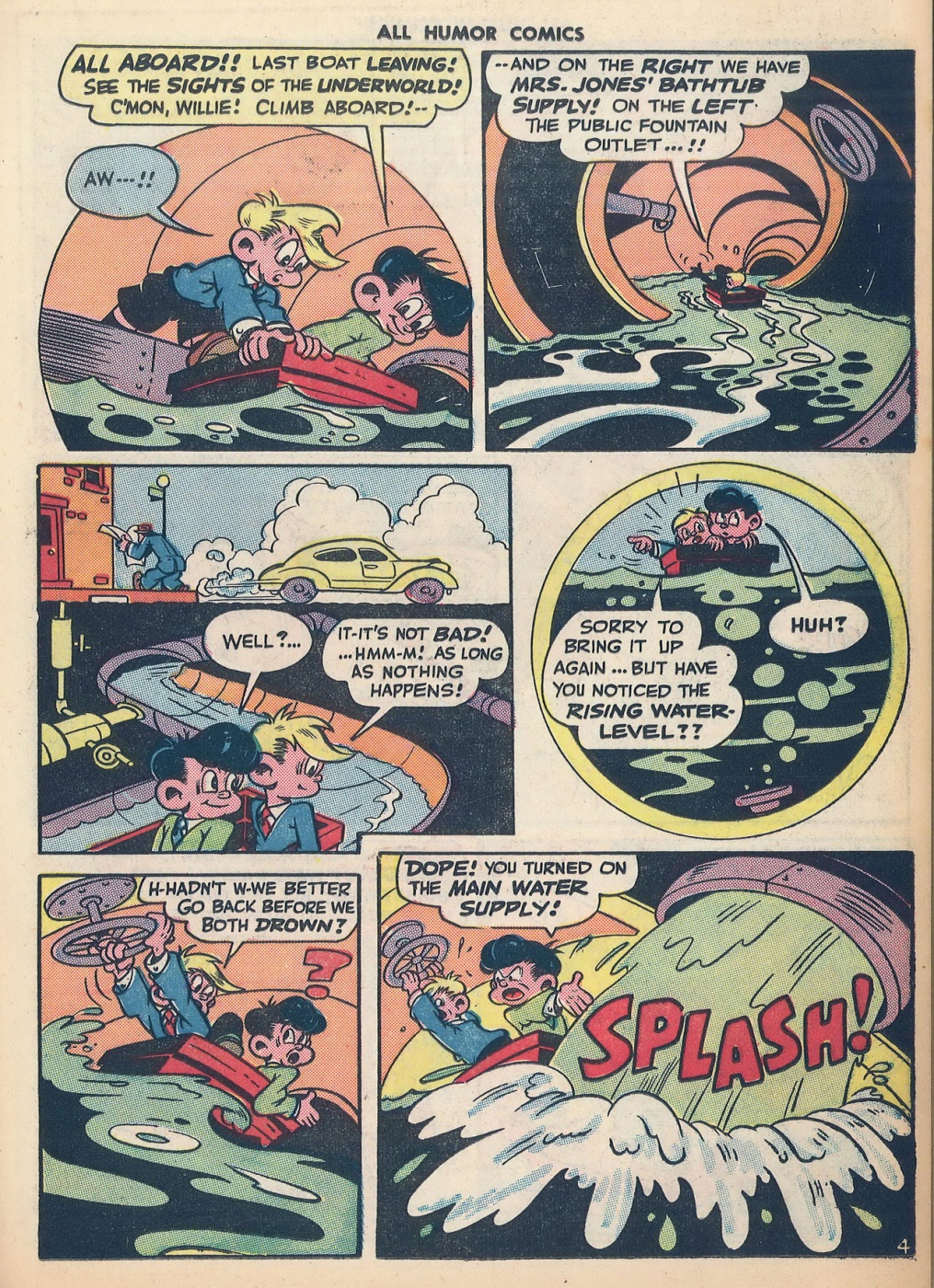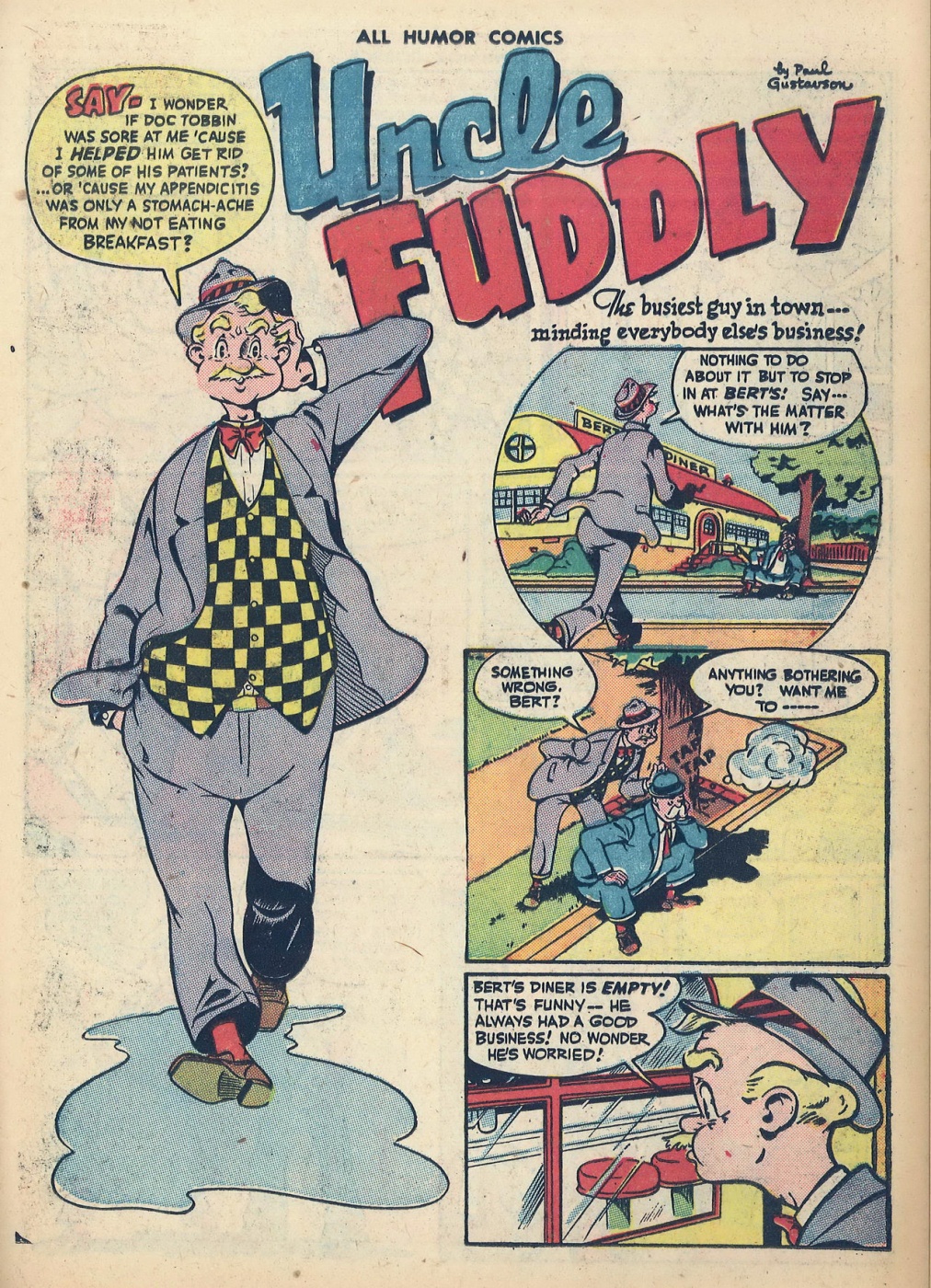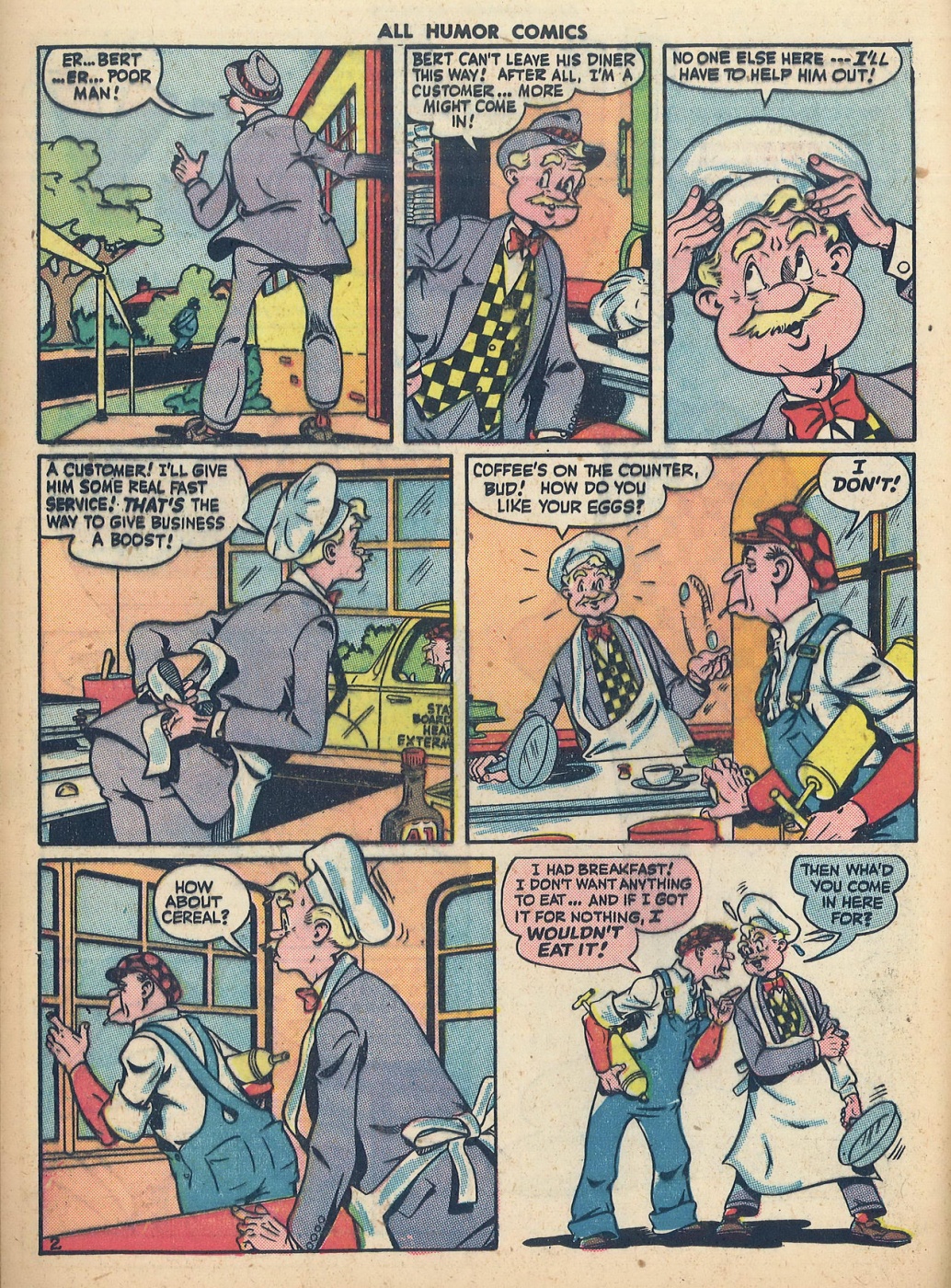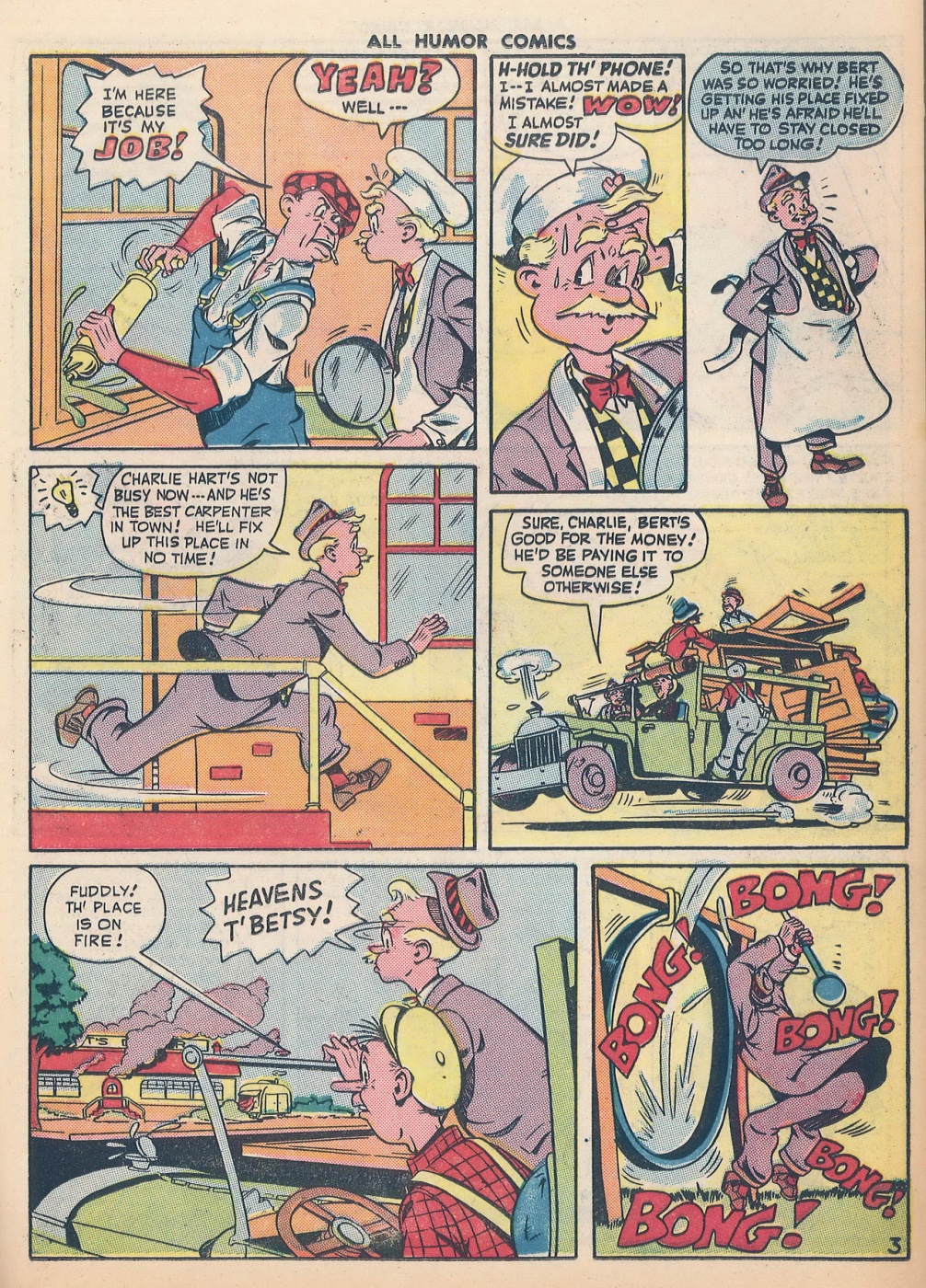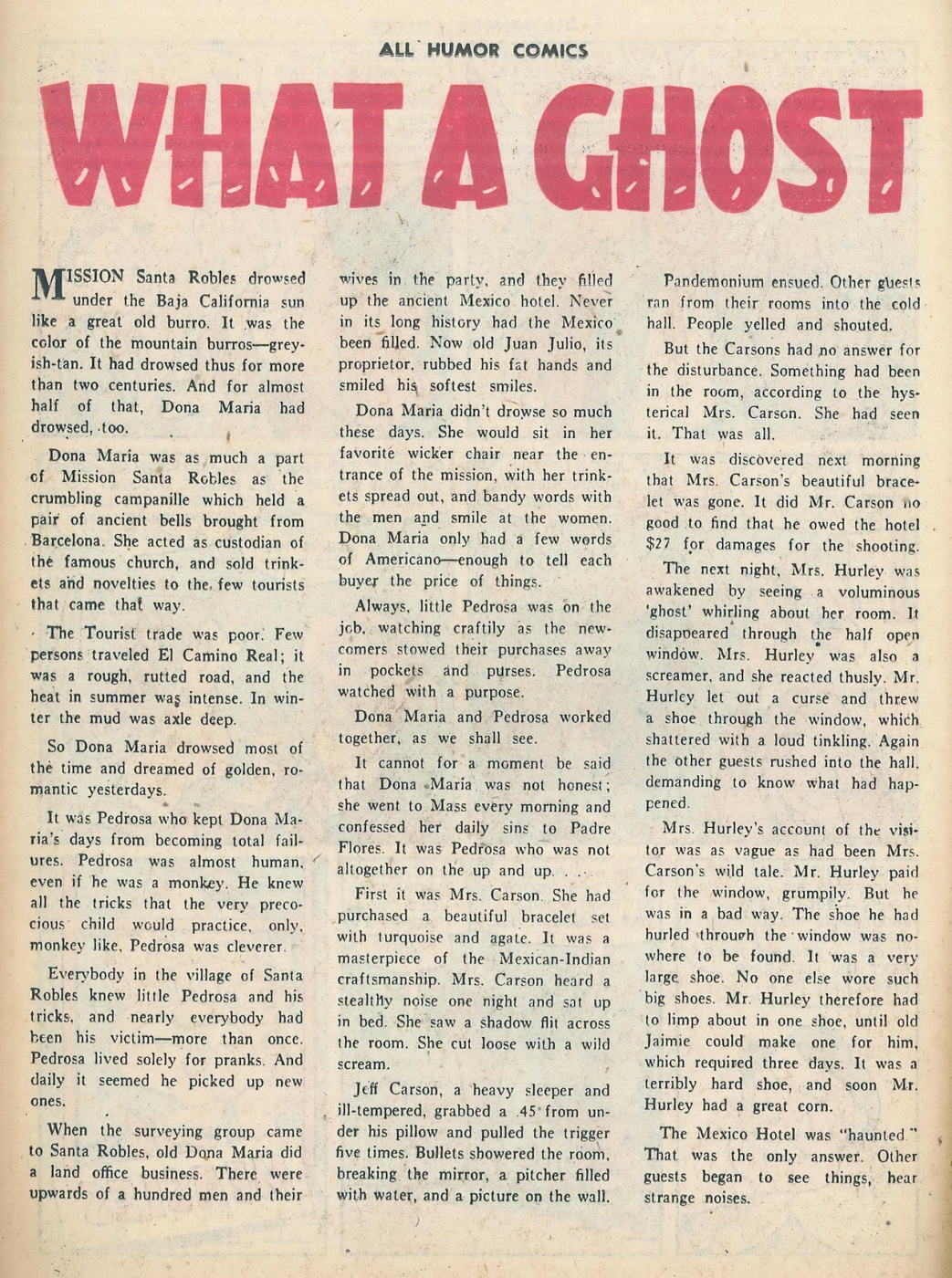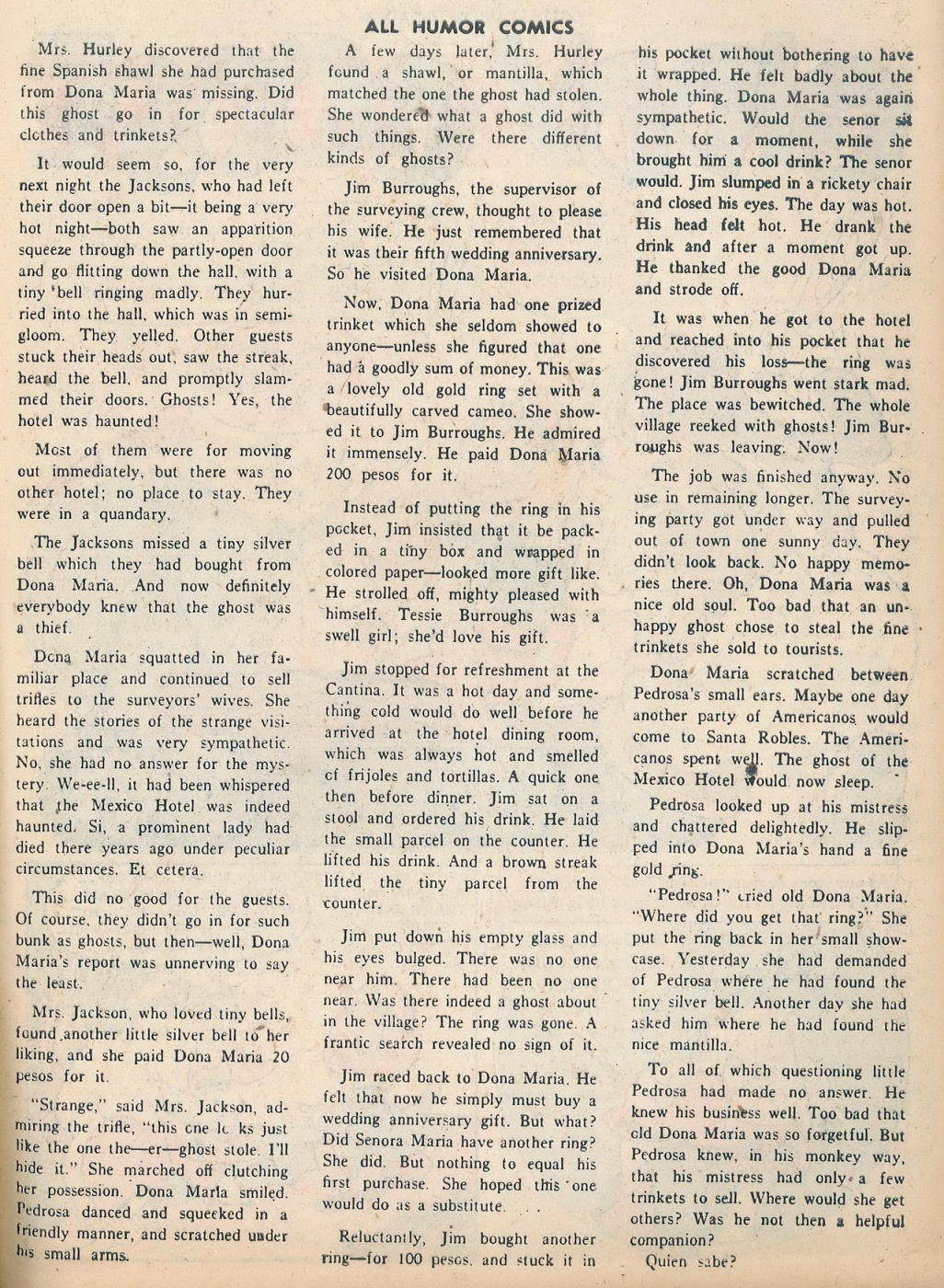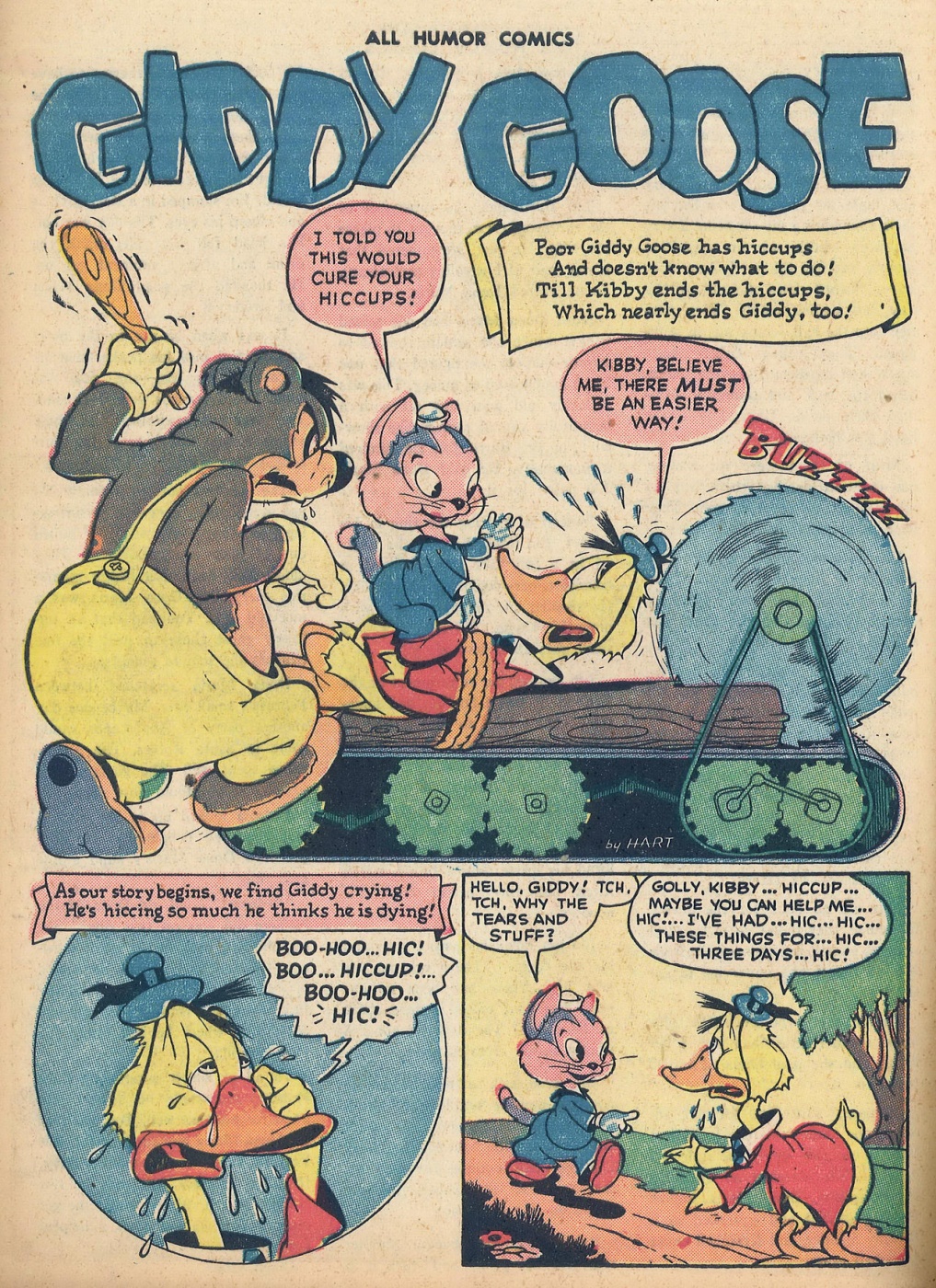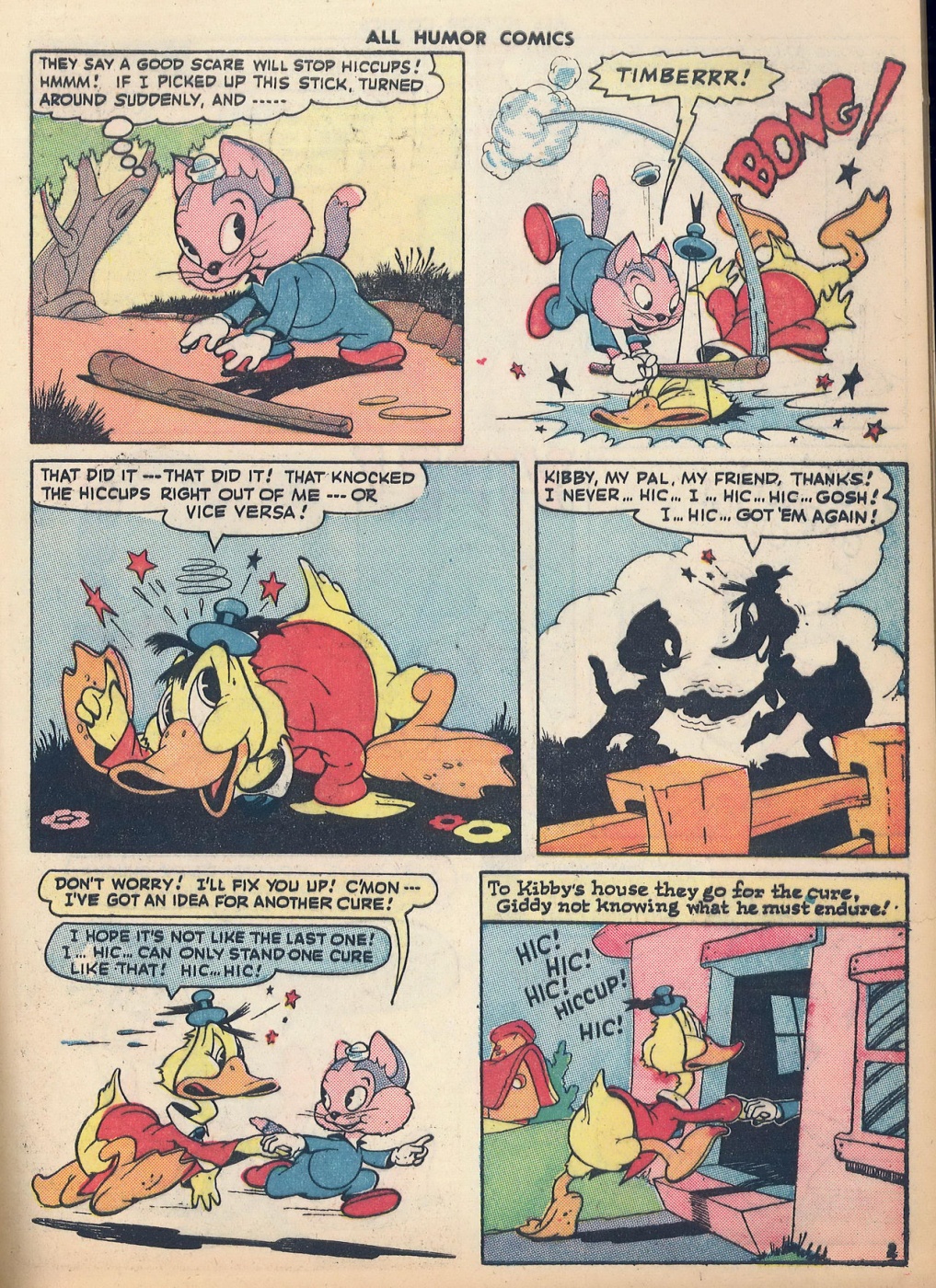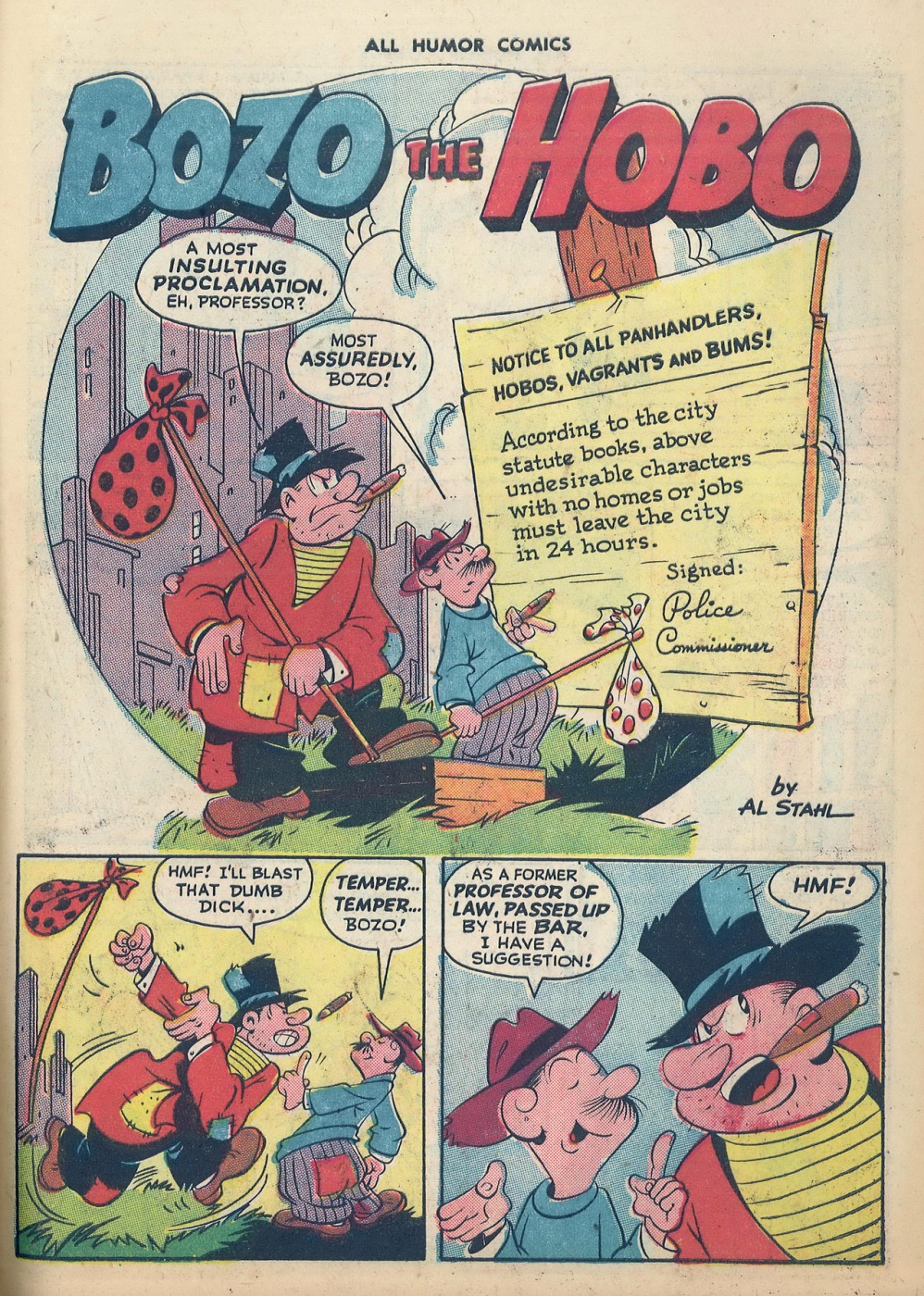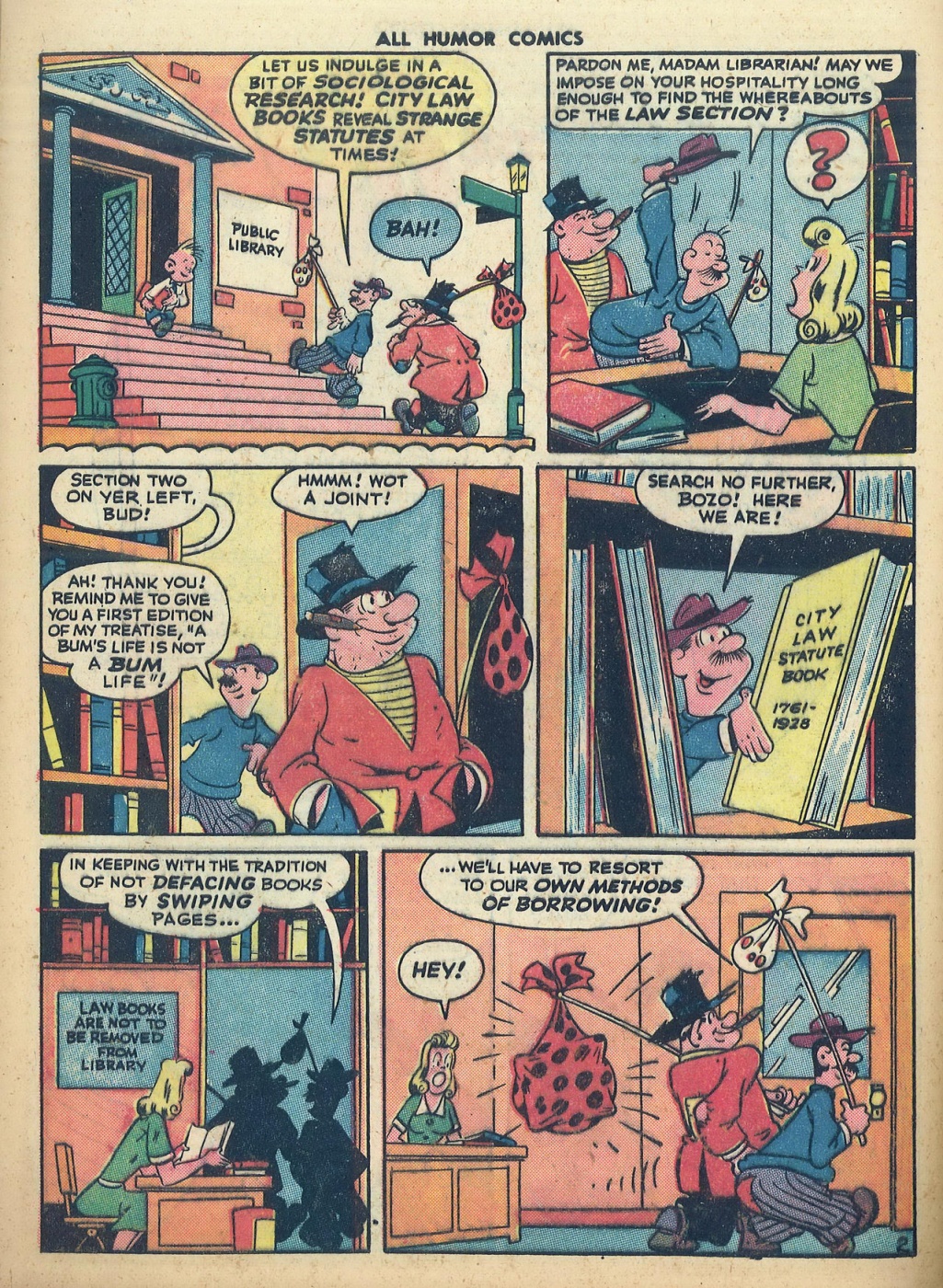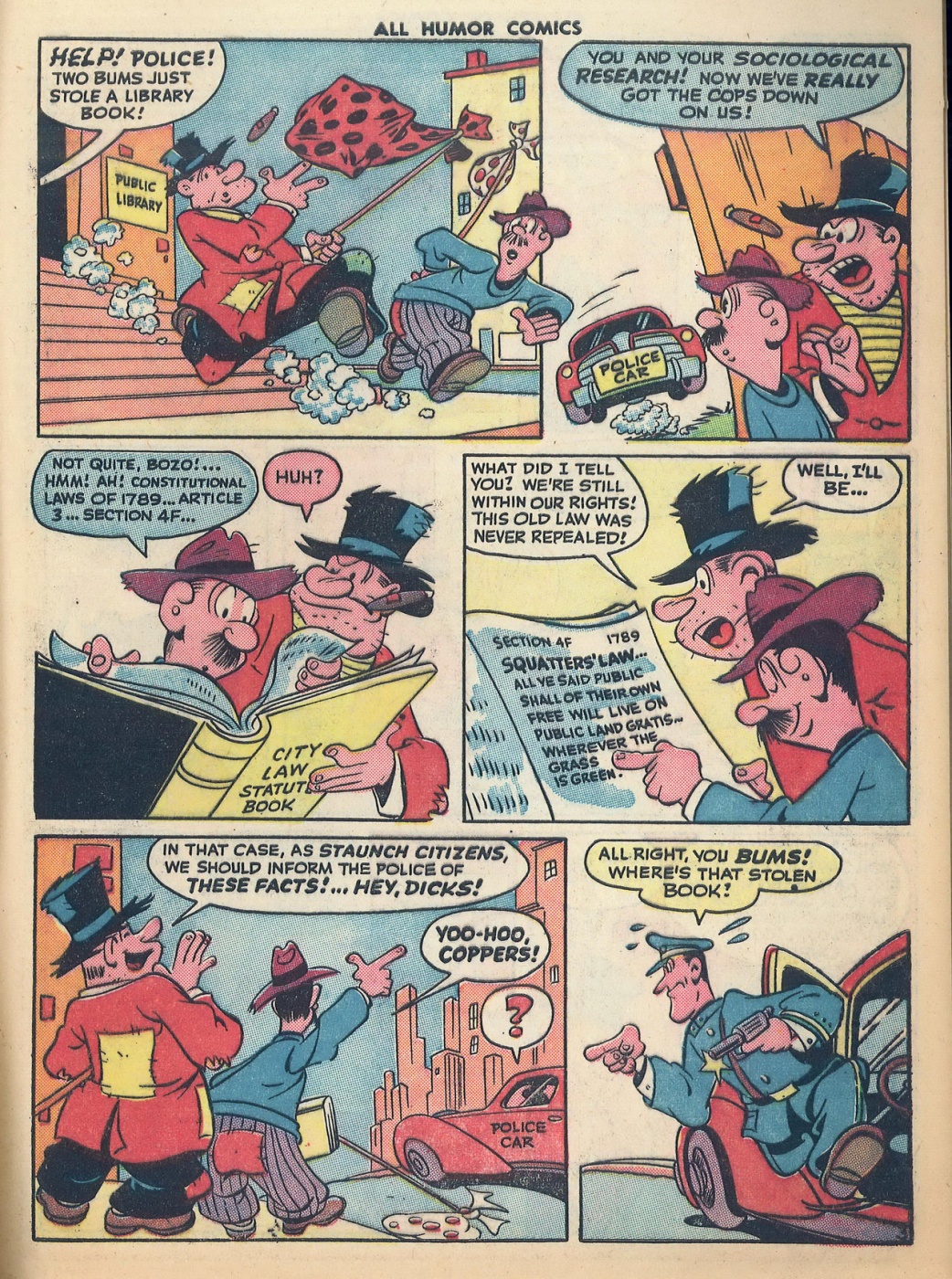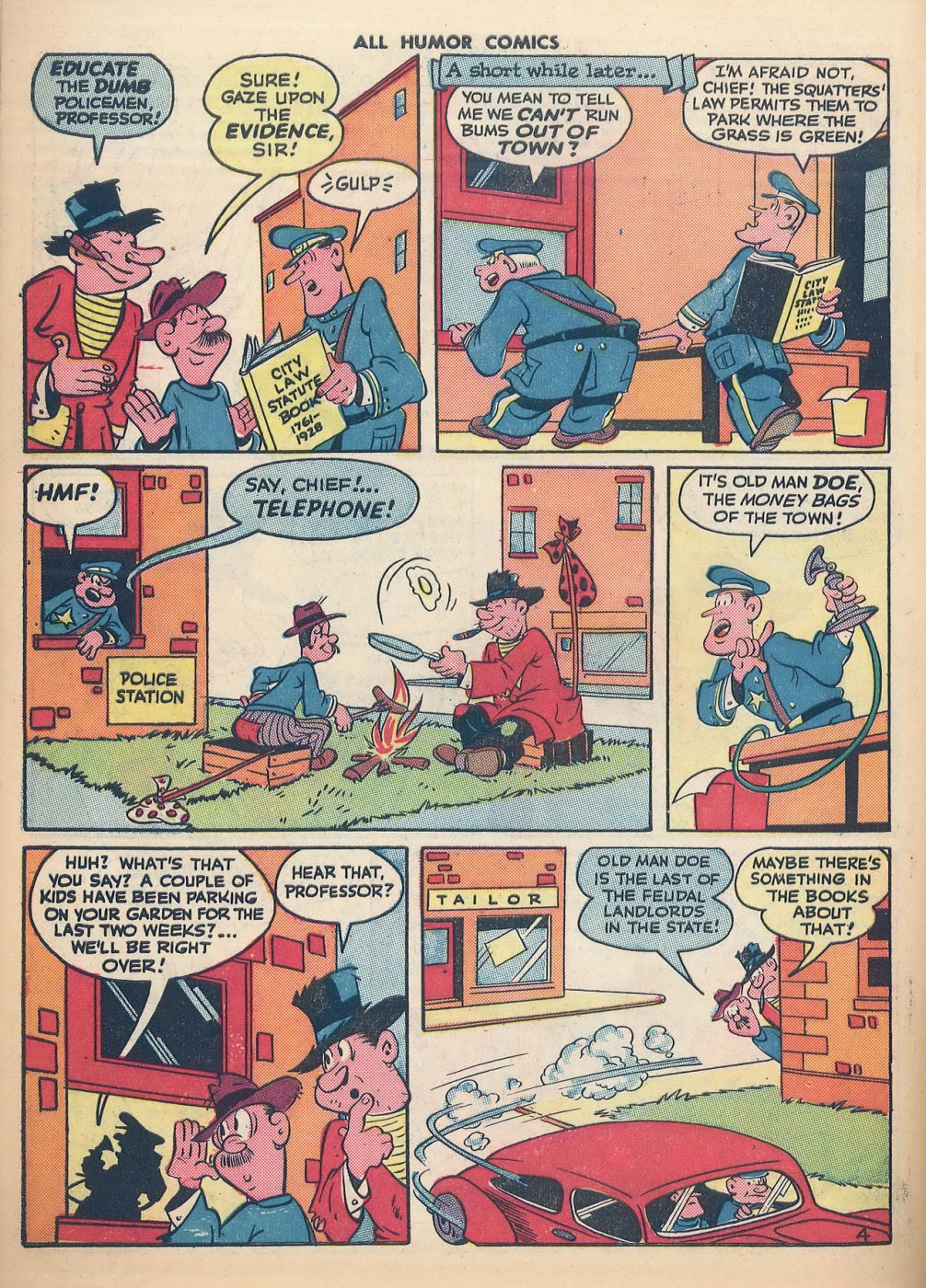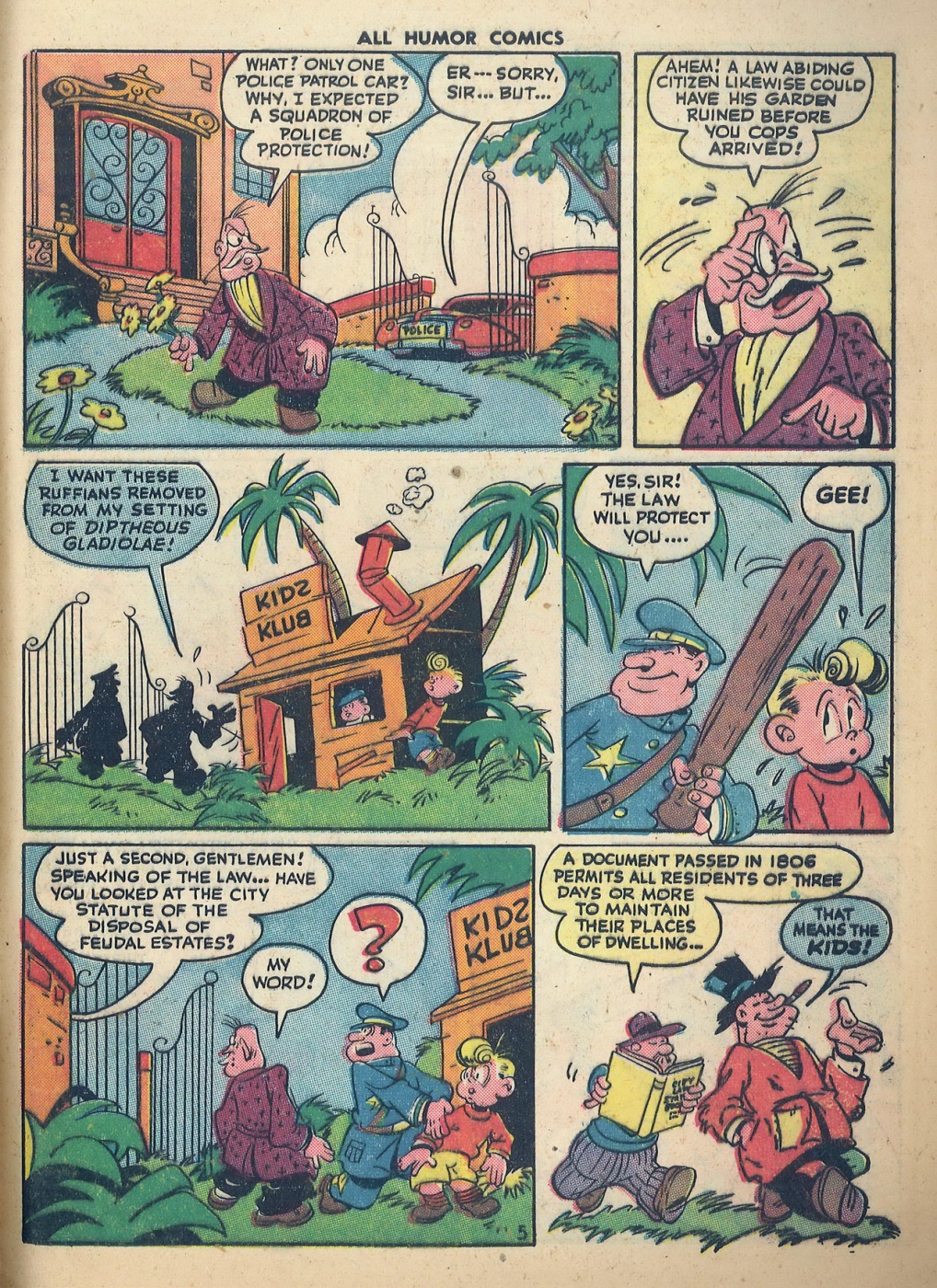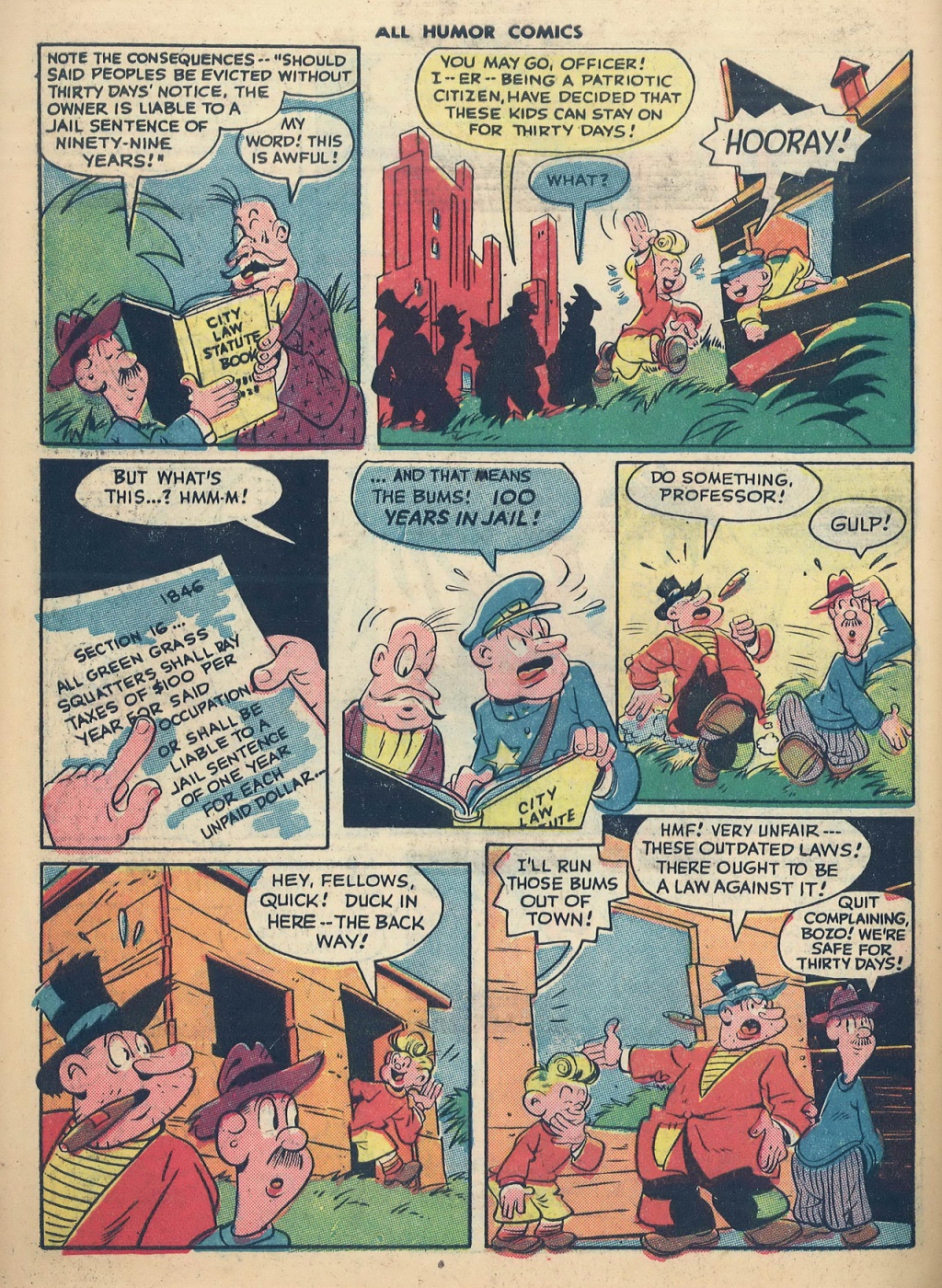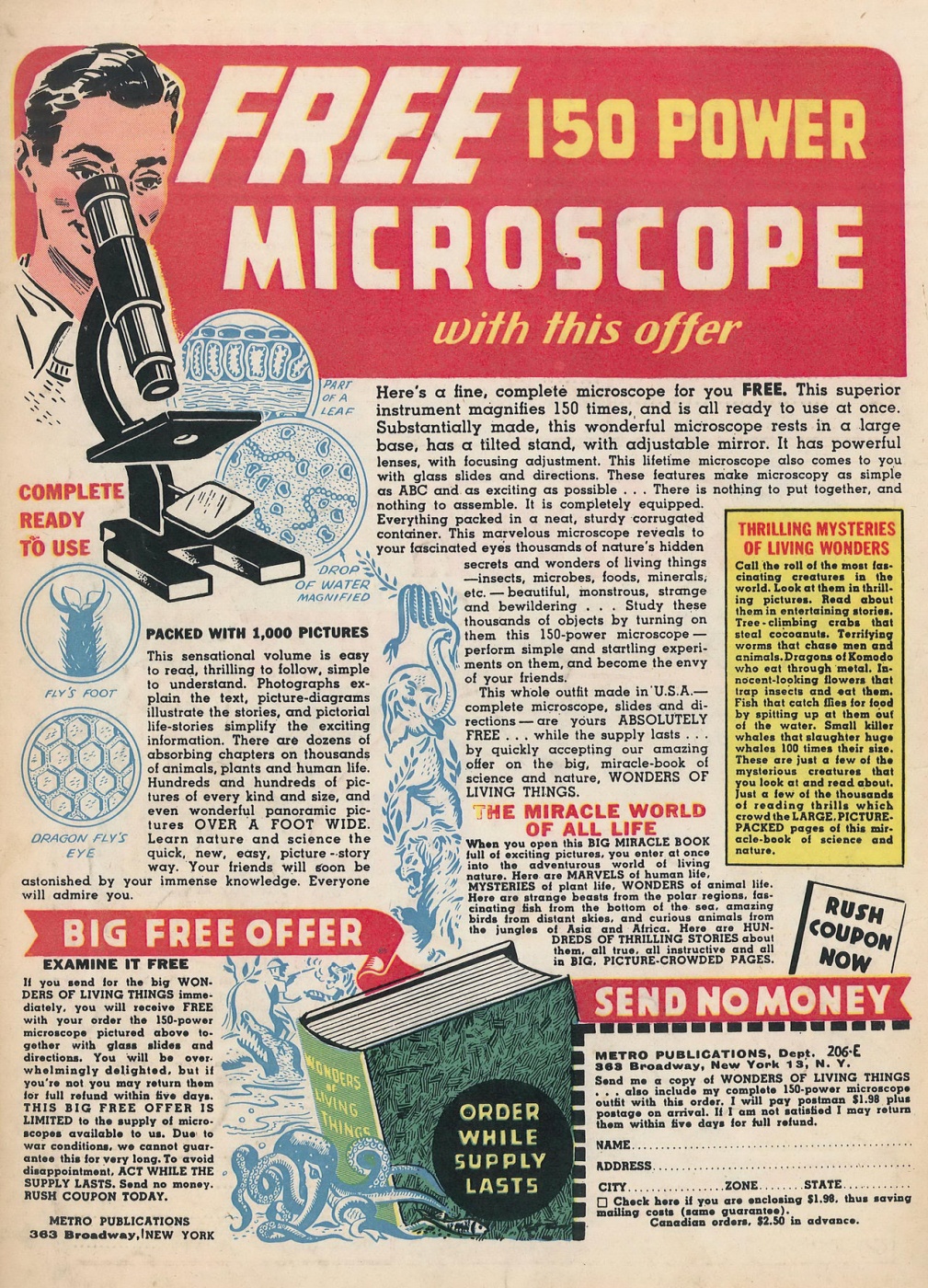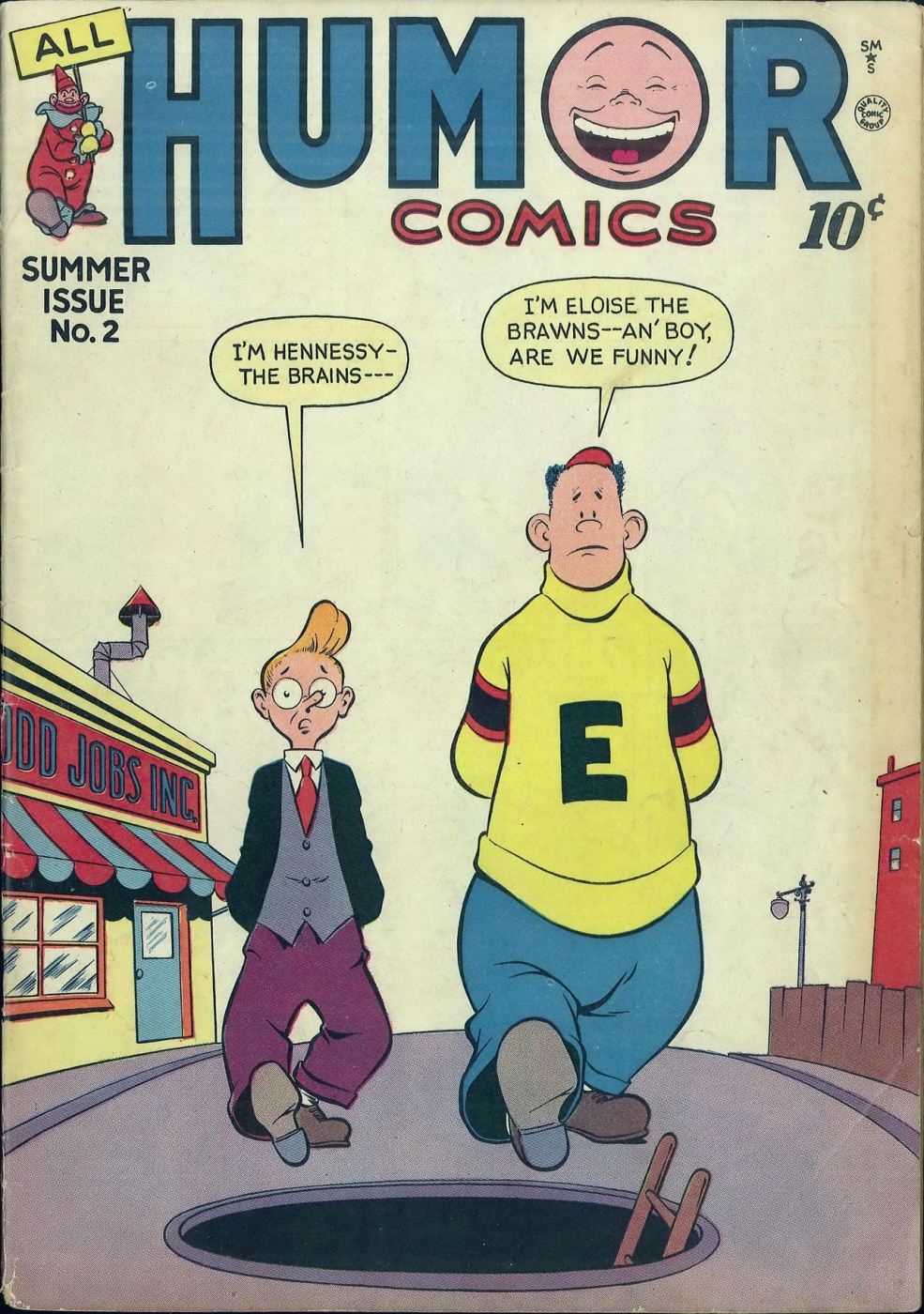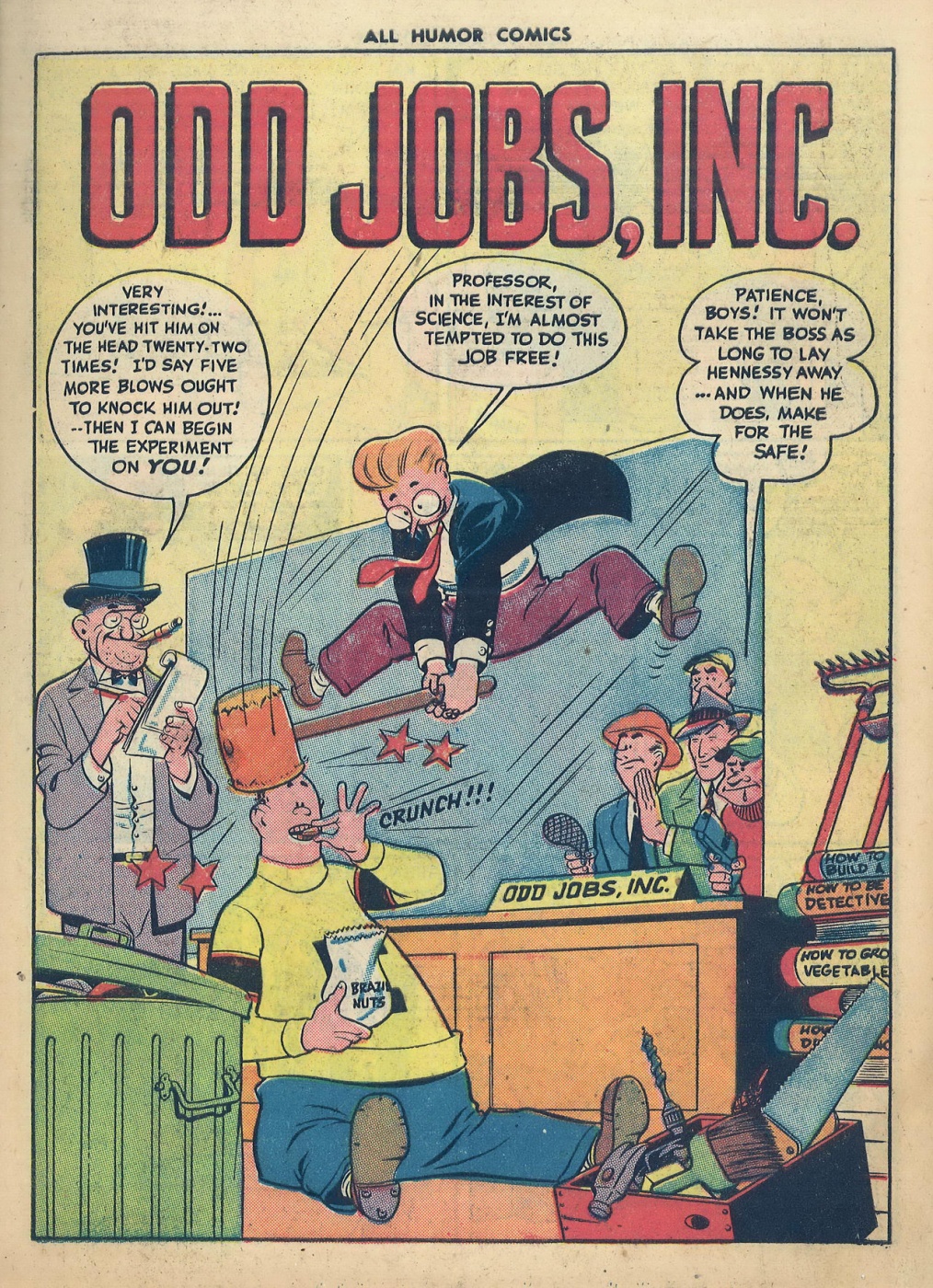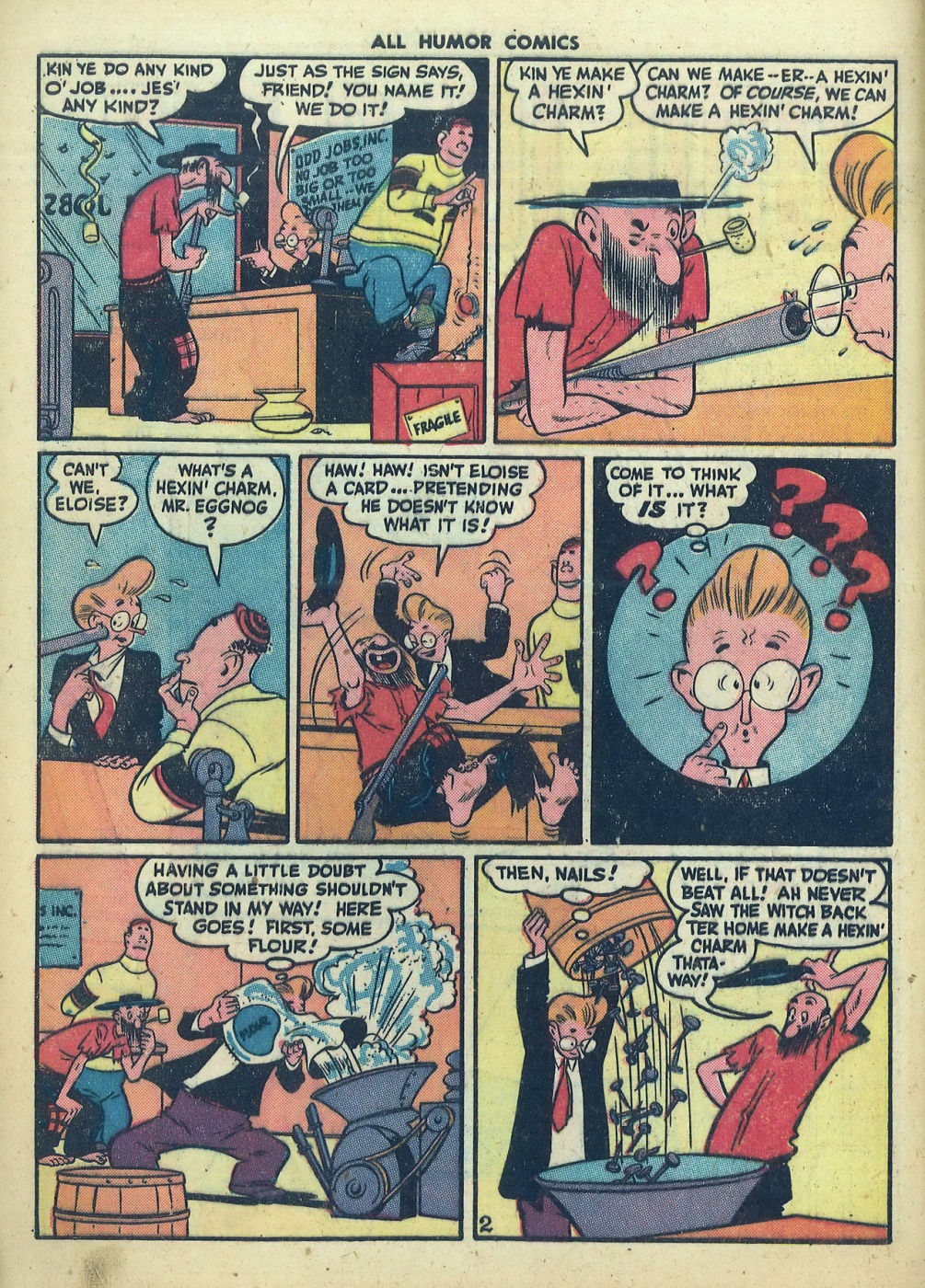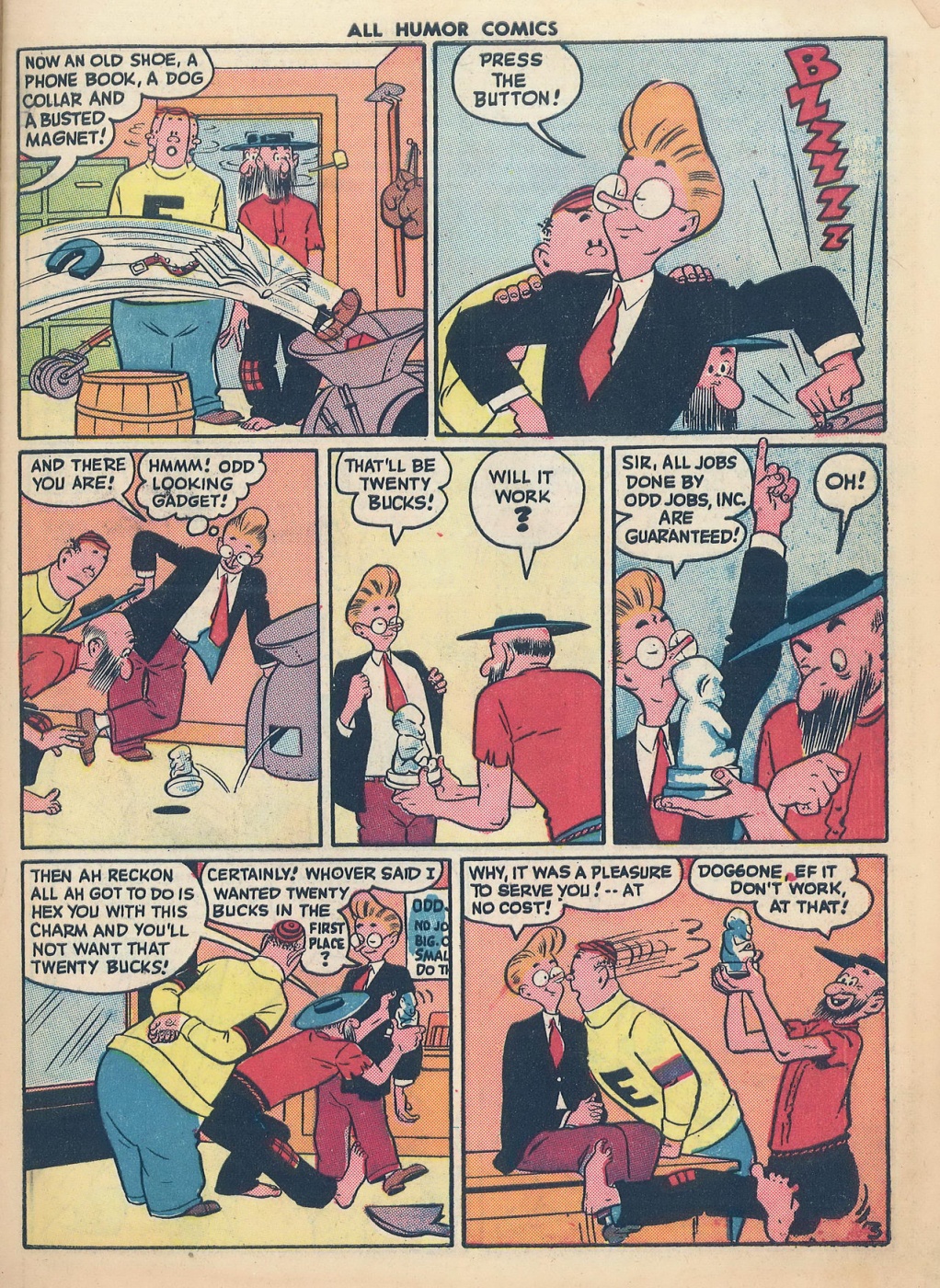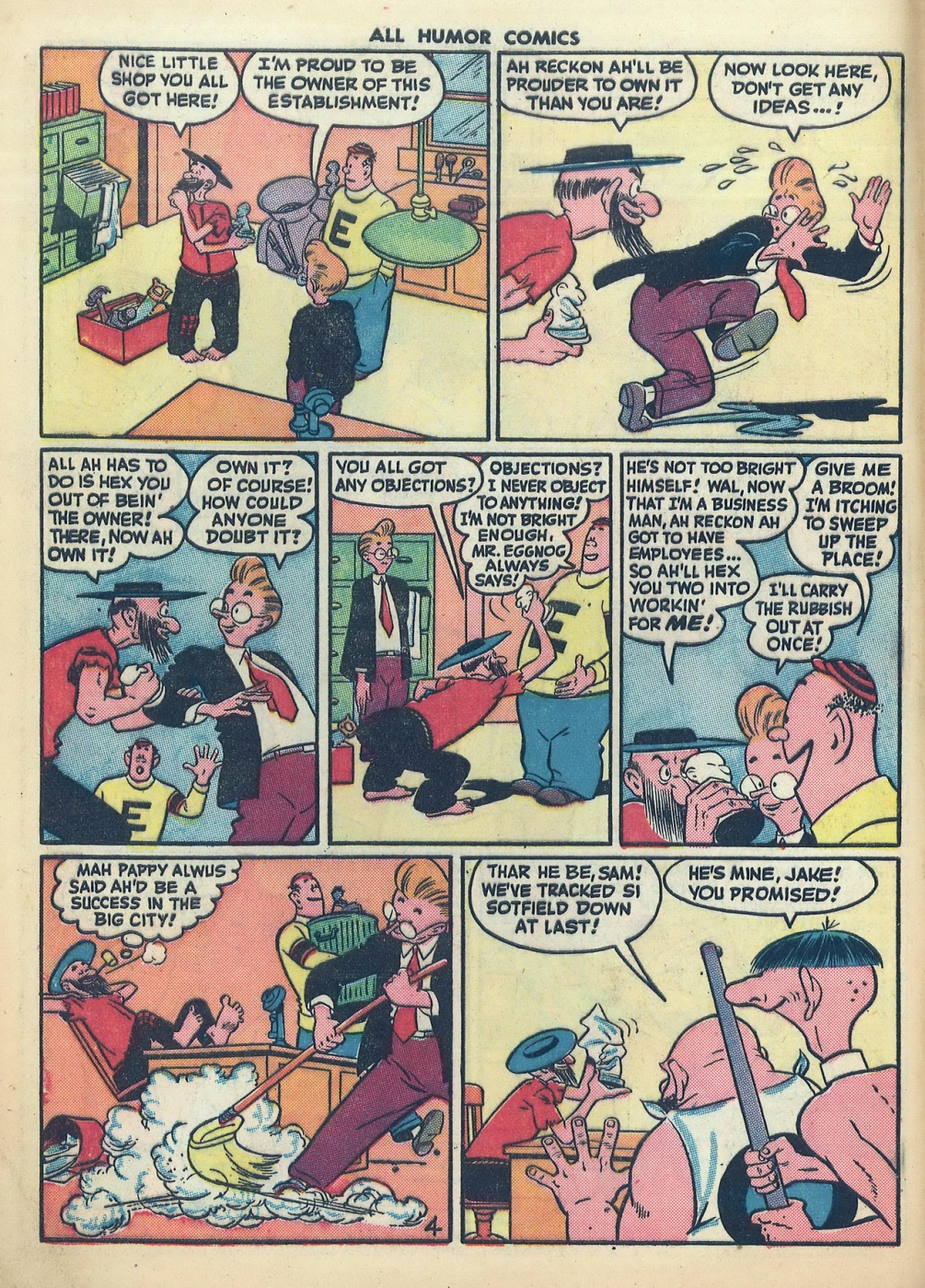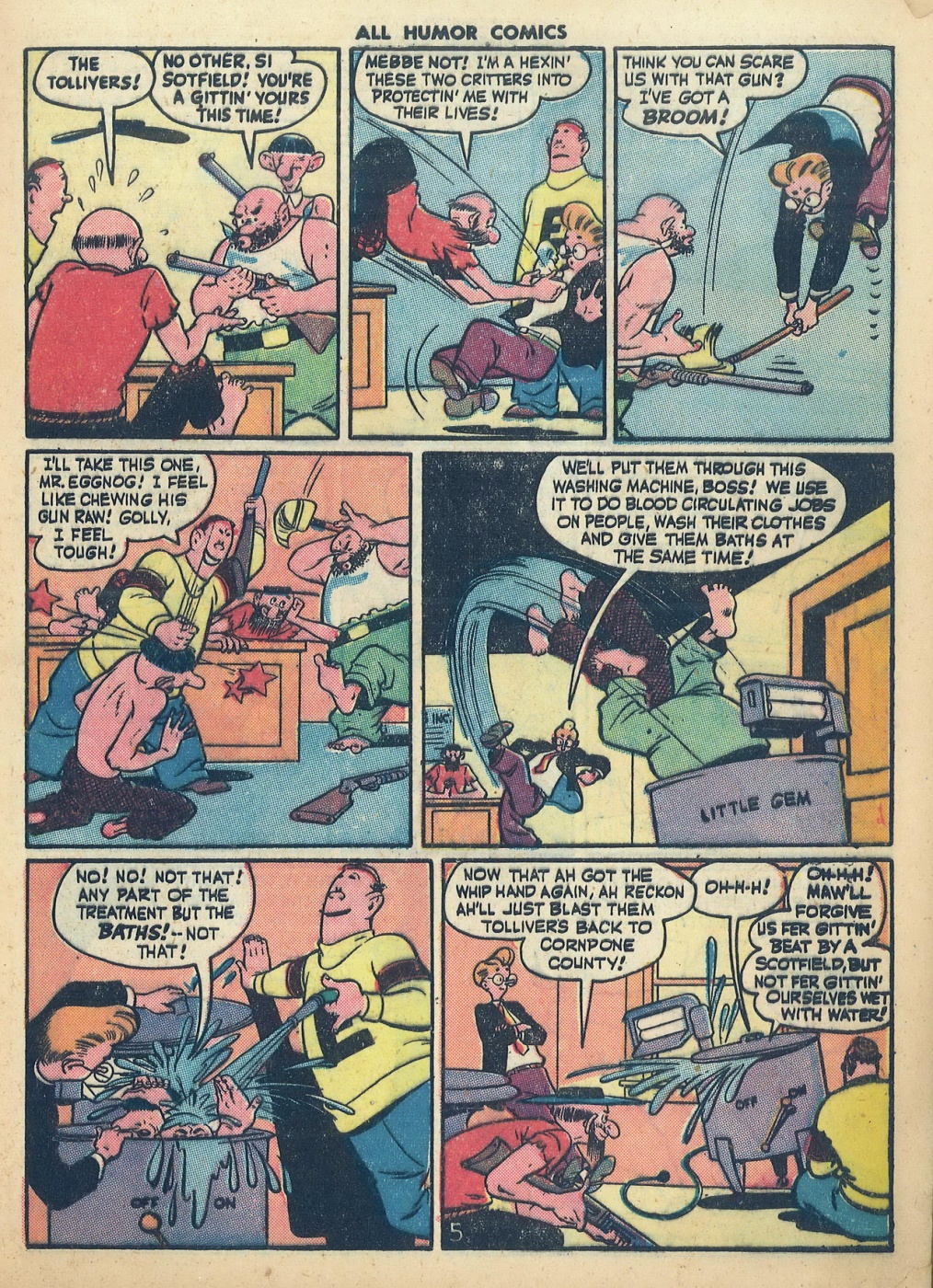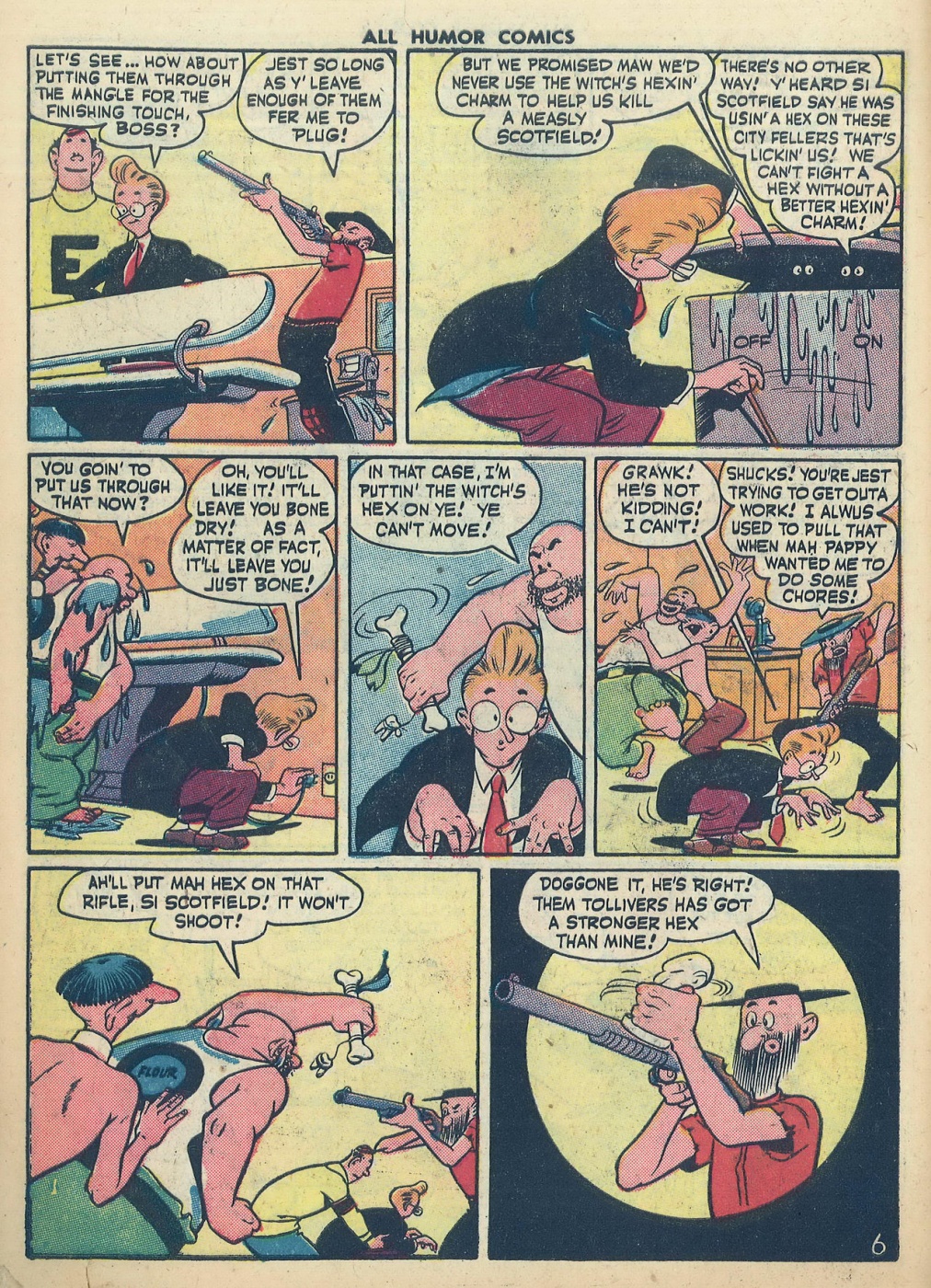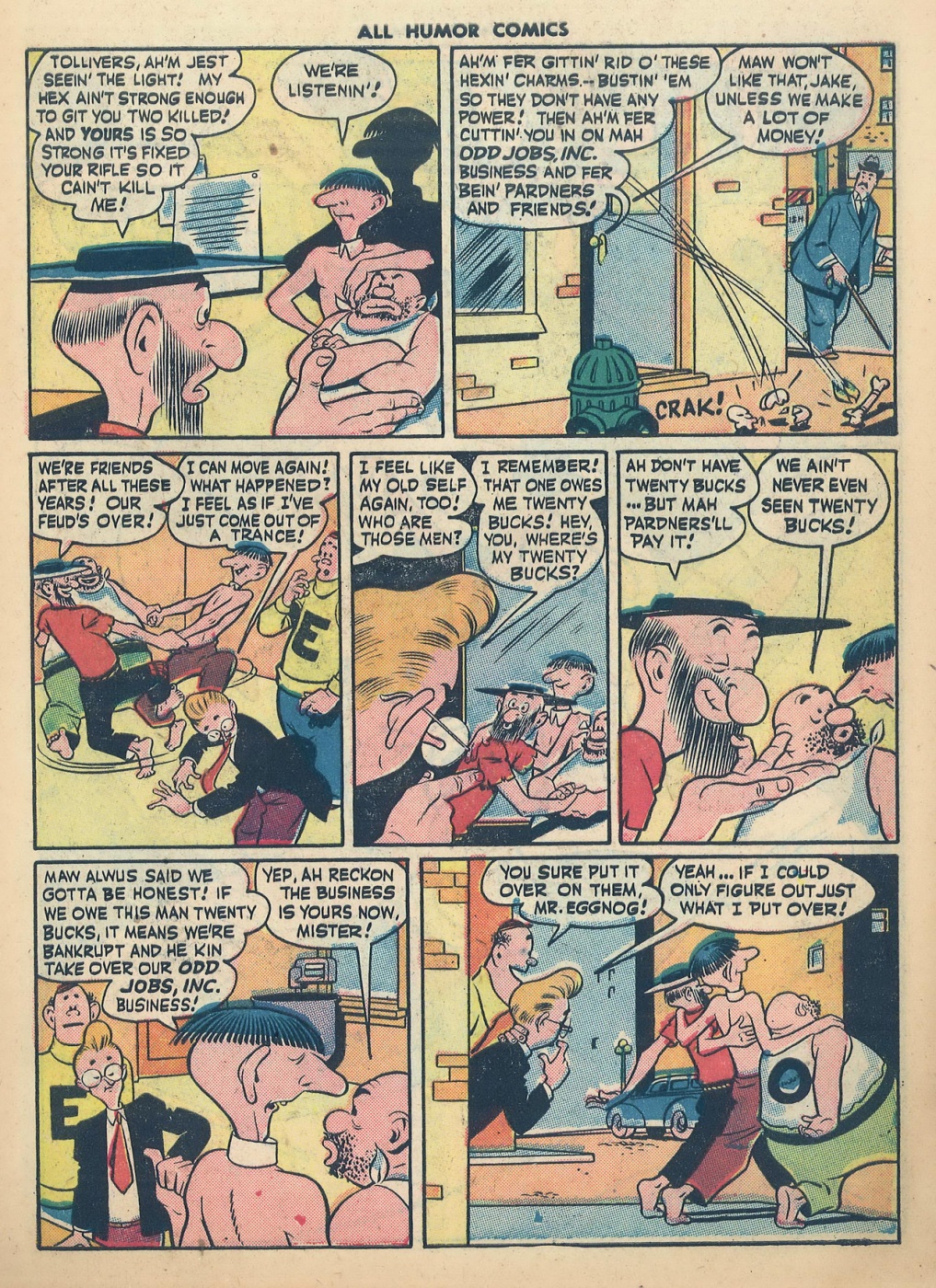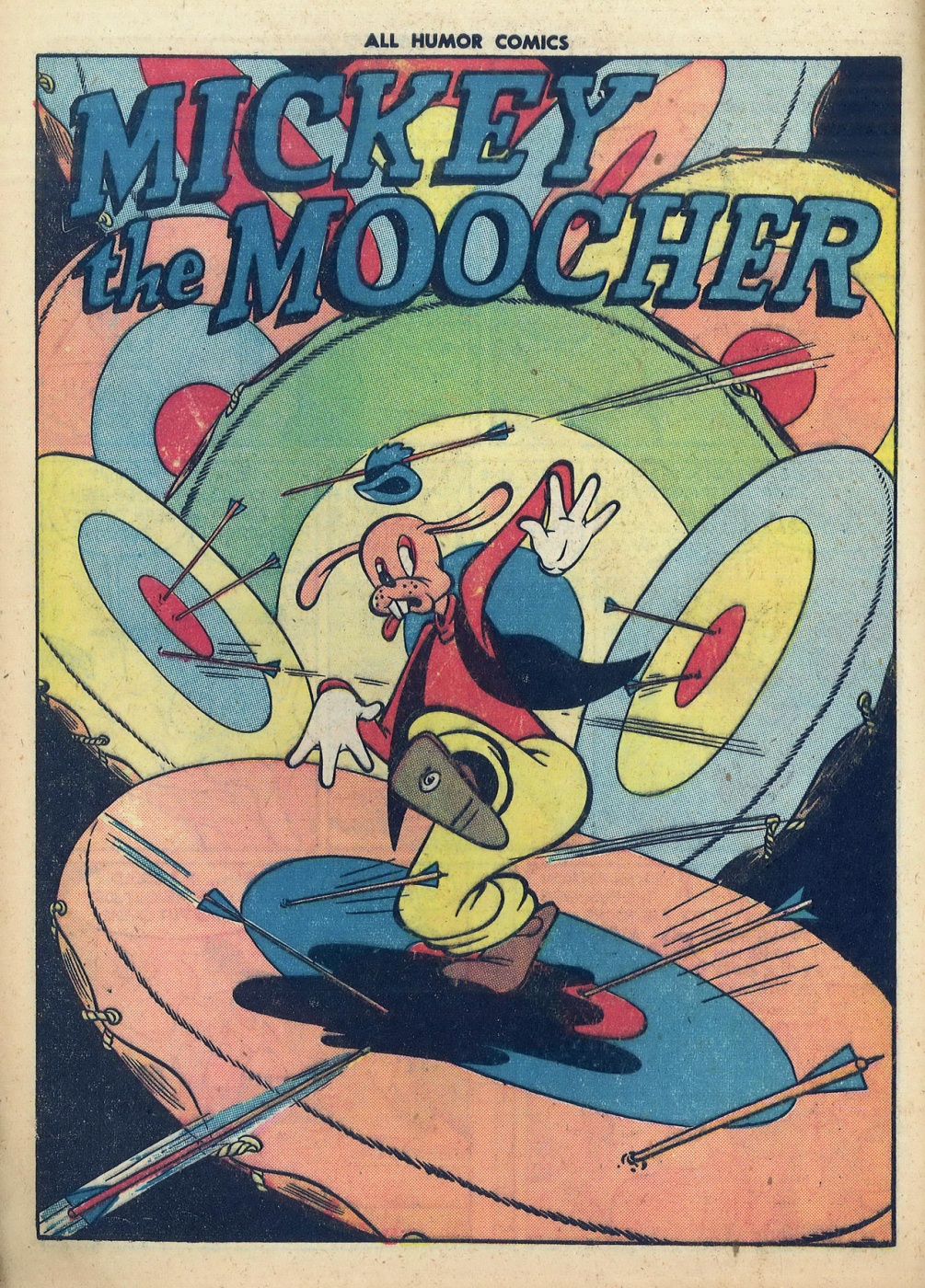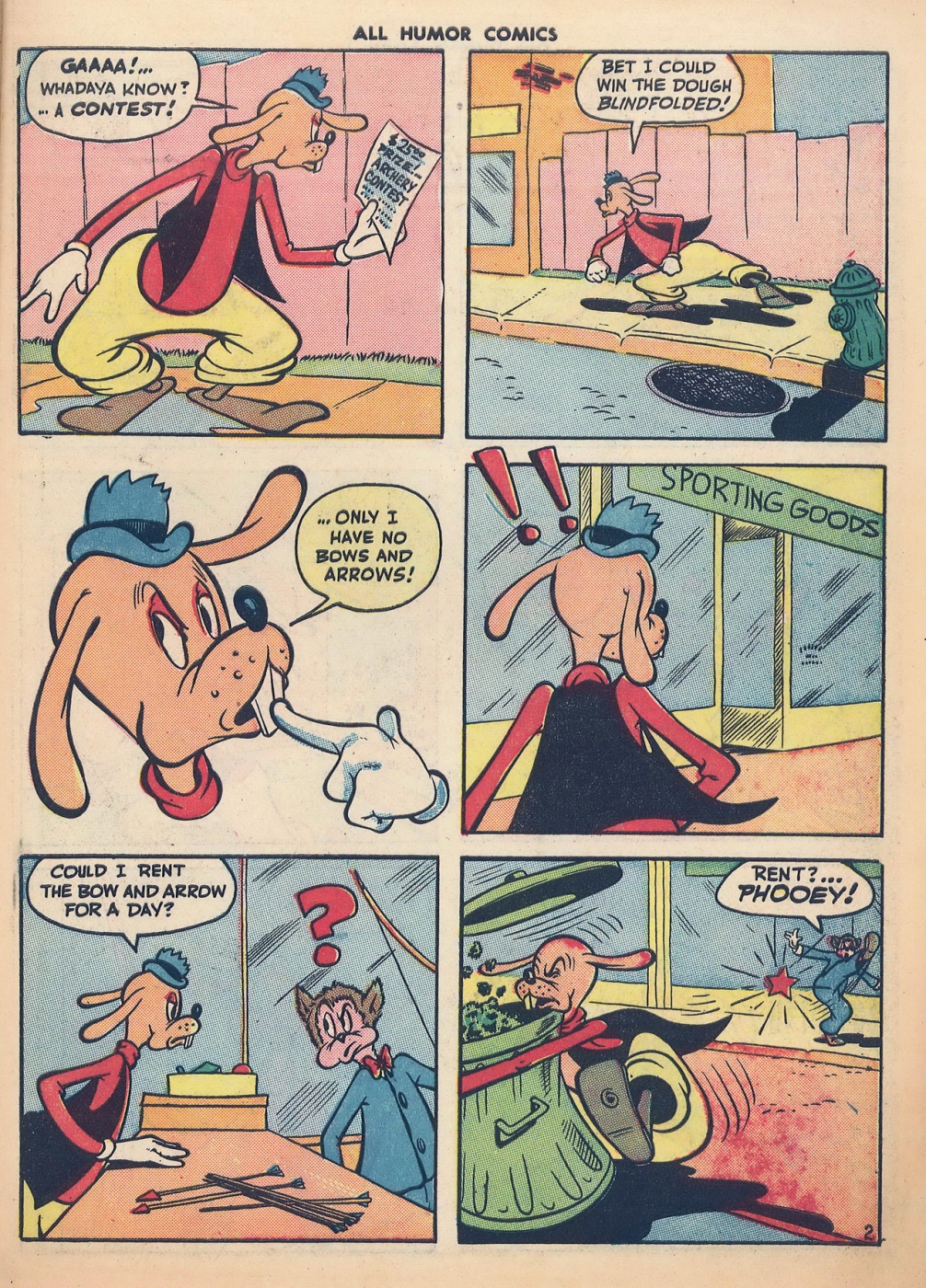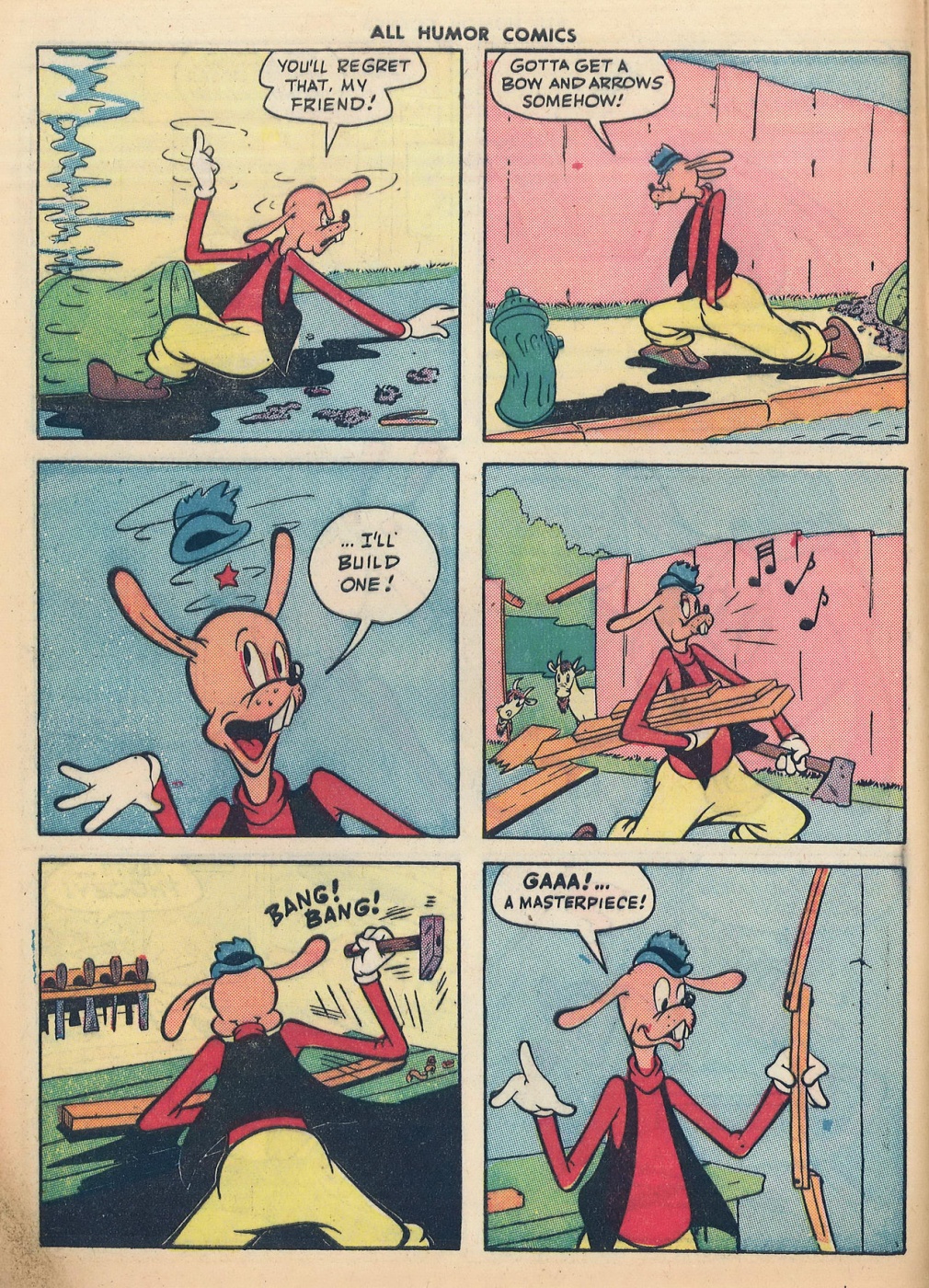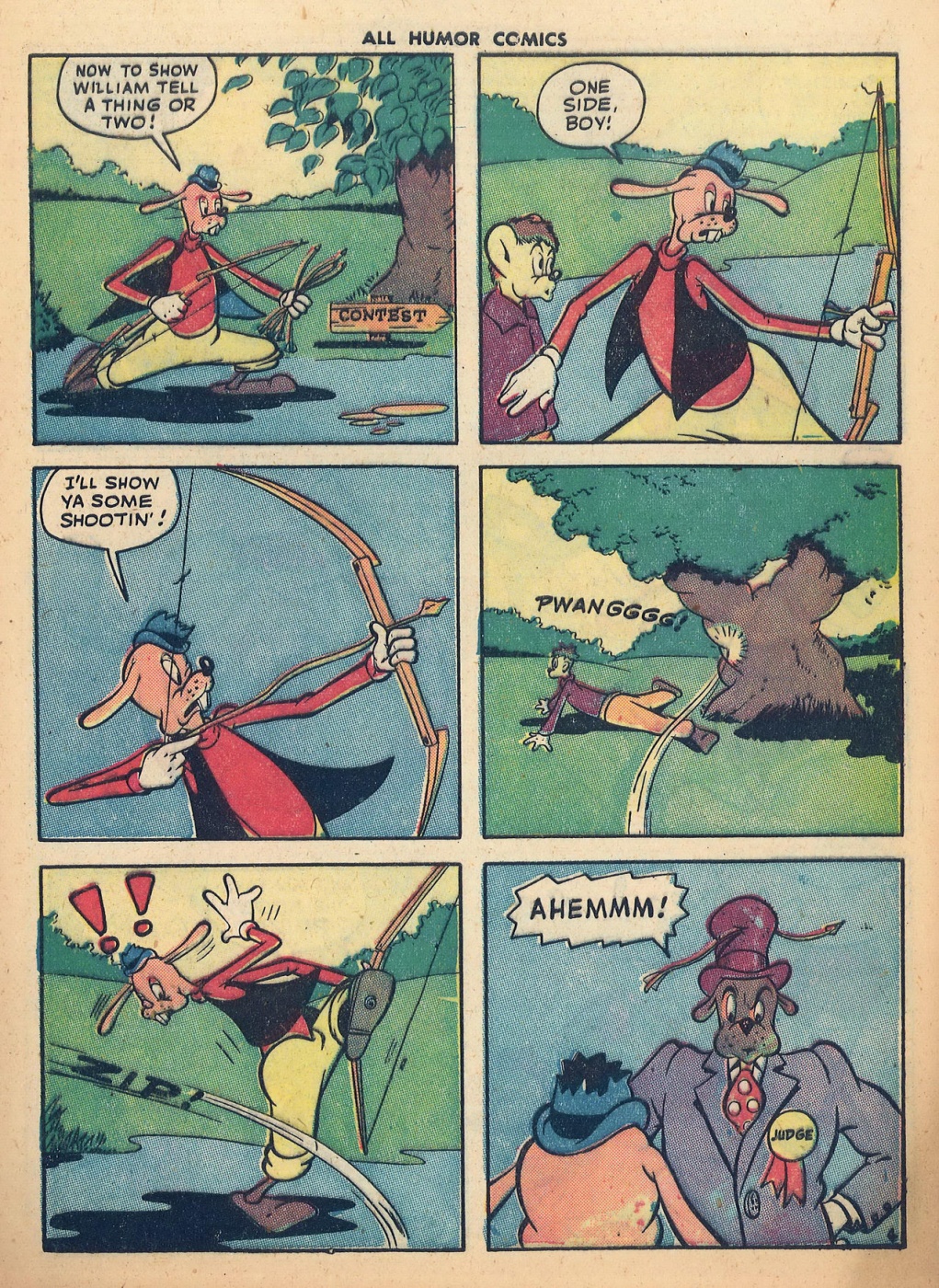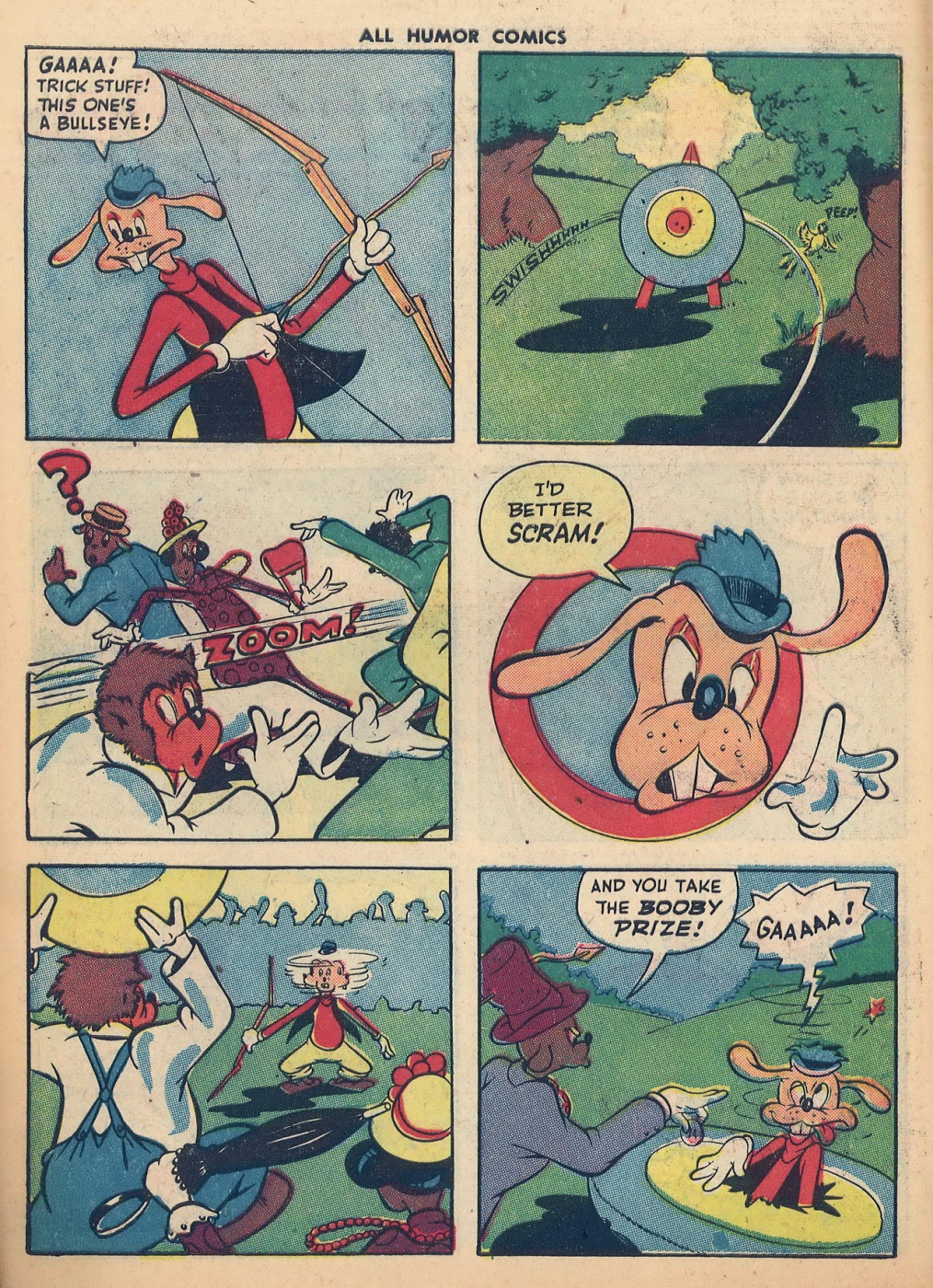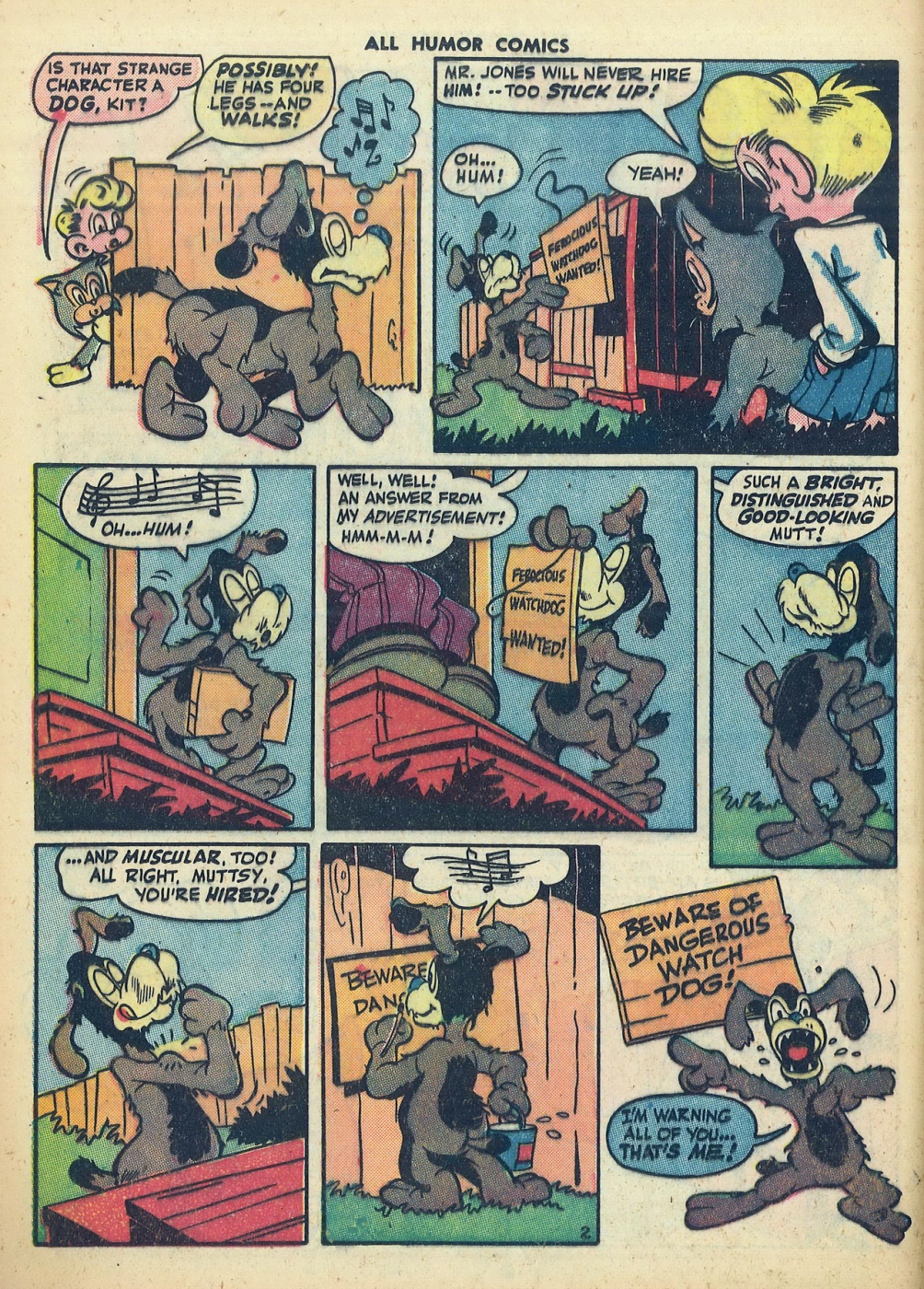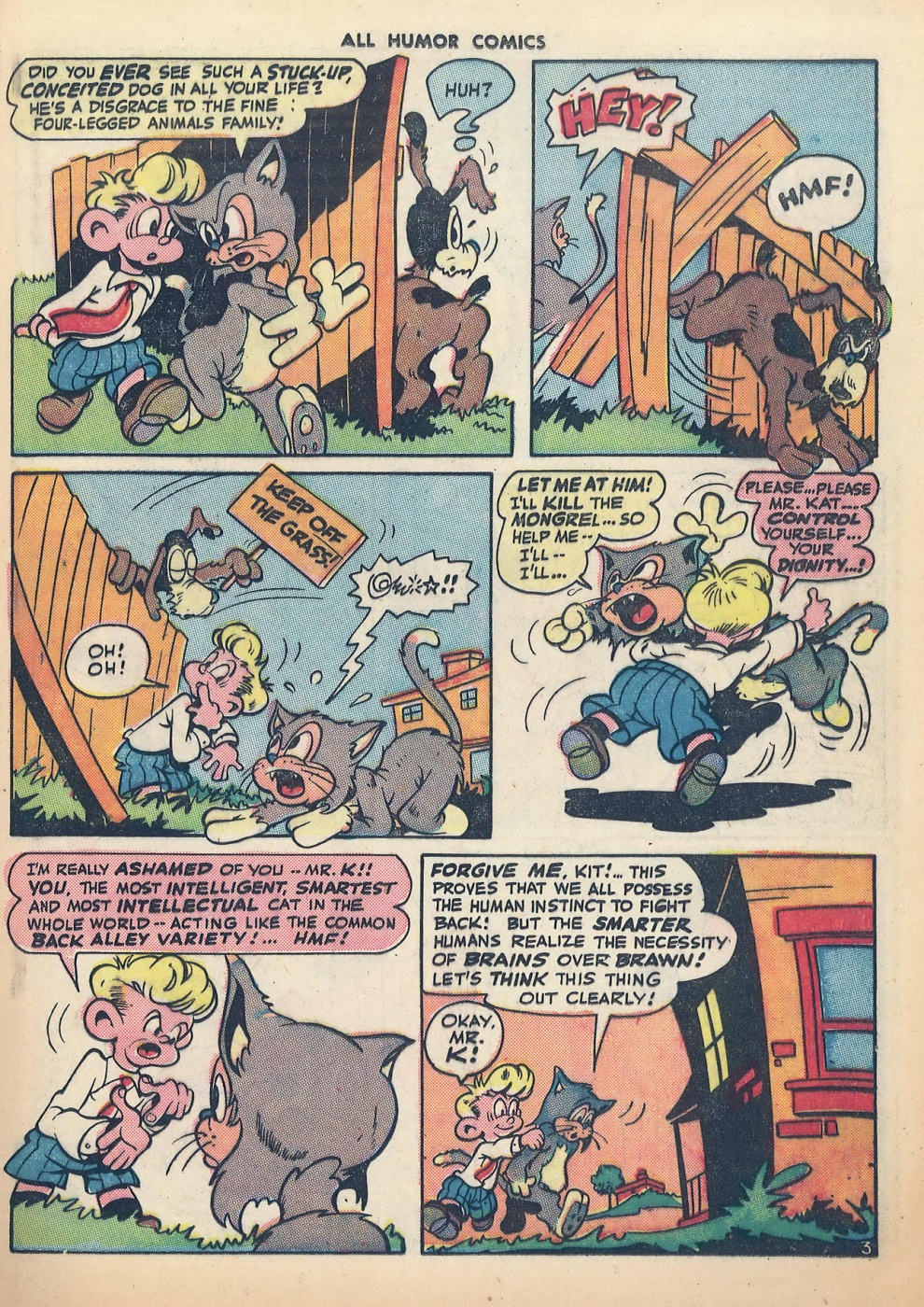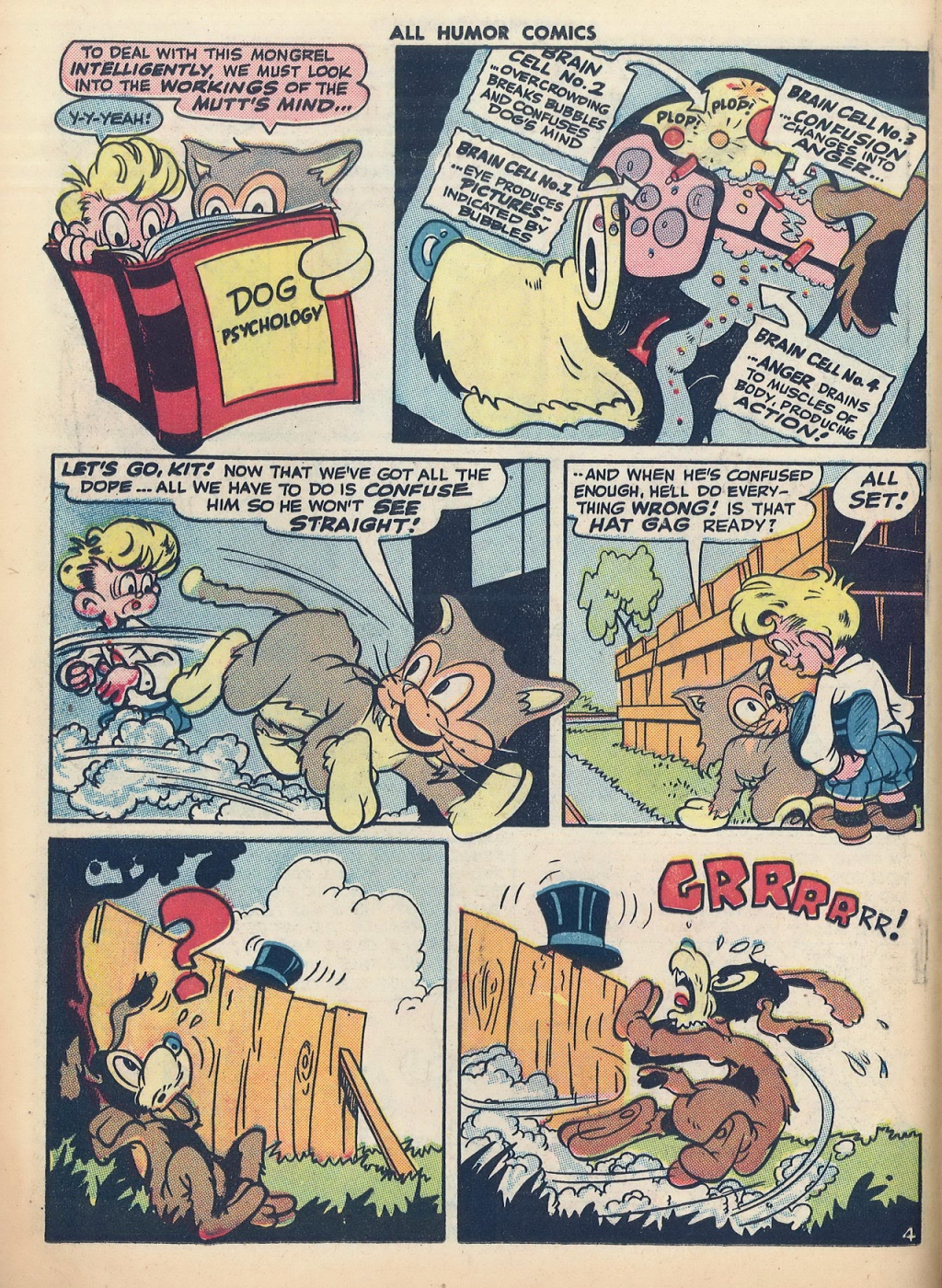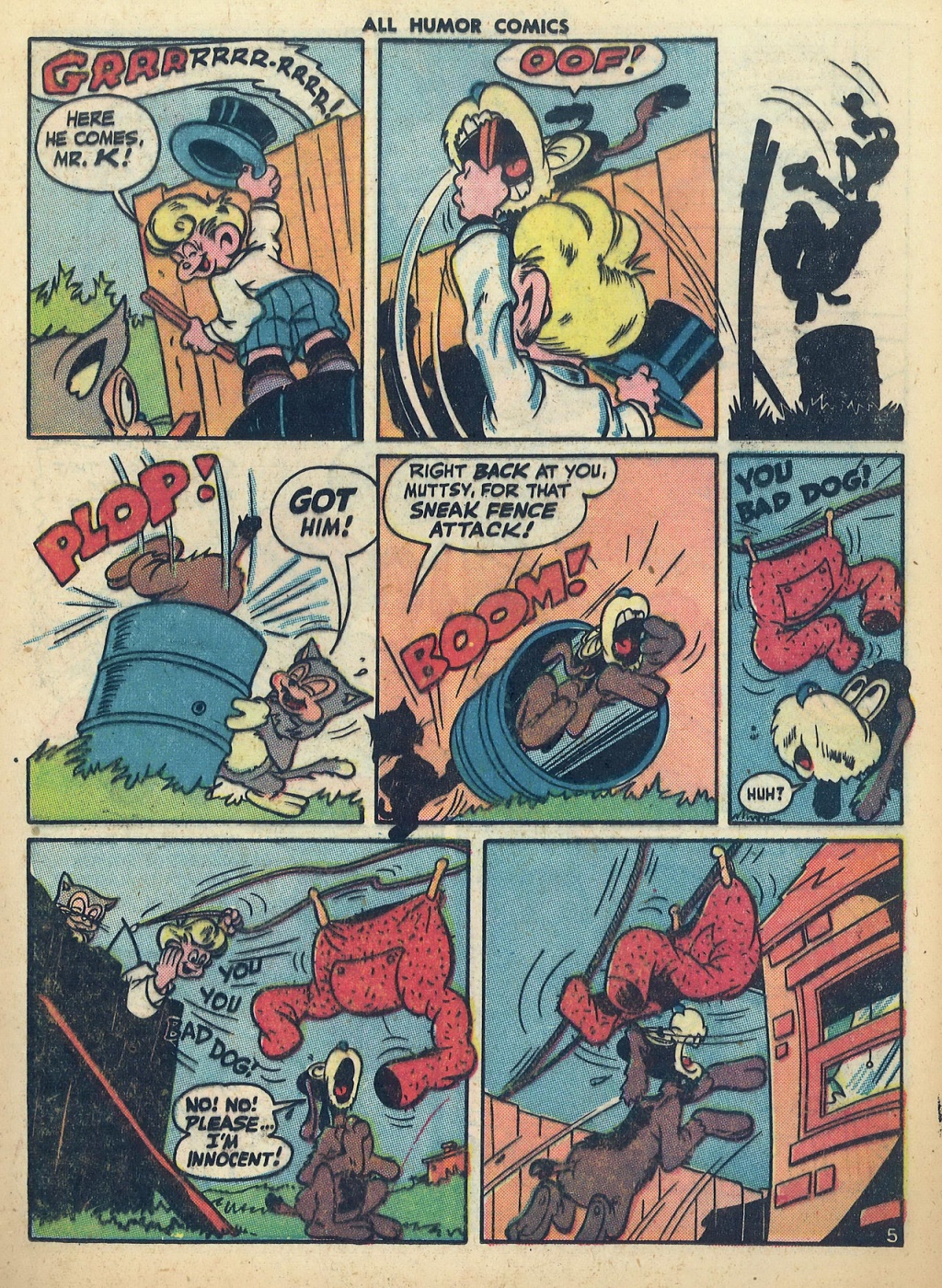 LEGAL DISCLOSURE: These funny comic strips are believed to be part of a public domain. If you think this information is incorrect, you are welcome to contact us on the link below and we would investigate further.

Latest posts by Roman Marshanski
(see all)