Funny Comics: Andy Comics #2
Funny Comics on this webpage:
1.The Bashful Balloteer (8 pages)
2.The Prince of Papooshka (12 pages)
3.'Whosoever brings me the dragon that dwells in cairn cave…' (9 pages)
4.'Aieee… 'tis a dark day. I must visit my ailing uncle for two full days…' (8 pages)
Content Genre: Teen; Comedy; Sports; Humor.
Data above is a courtesy of the Grand Comics Database under a Creative Commons Attribution License.
Humoropedia Staff Notes: We especially like the stories where Andy finds himself nominated for school President and where Andy has to find courage to ask a girl out. We also like the cool ads that accompany these comics.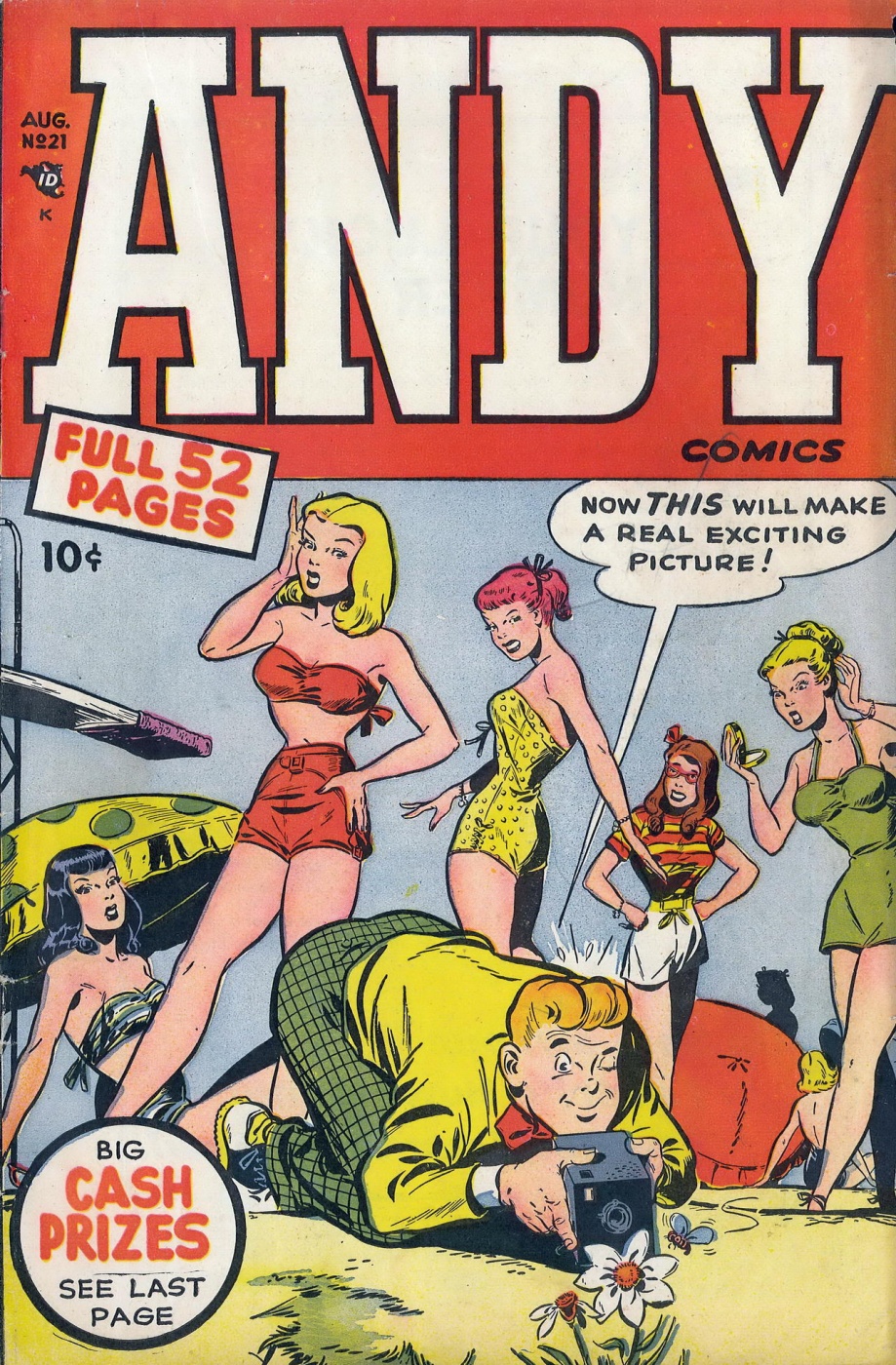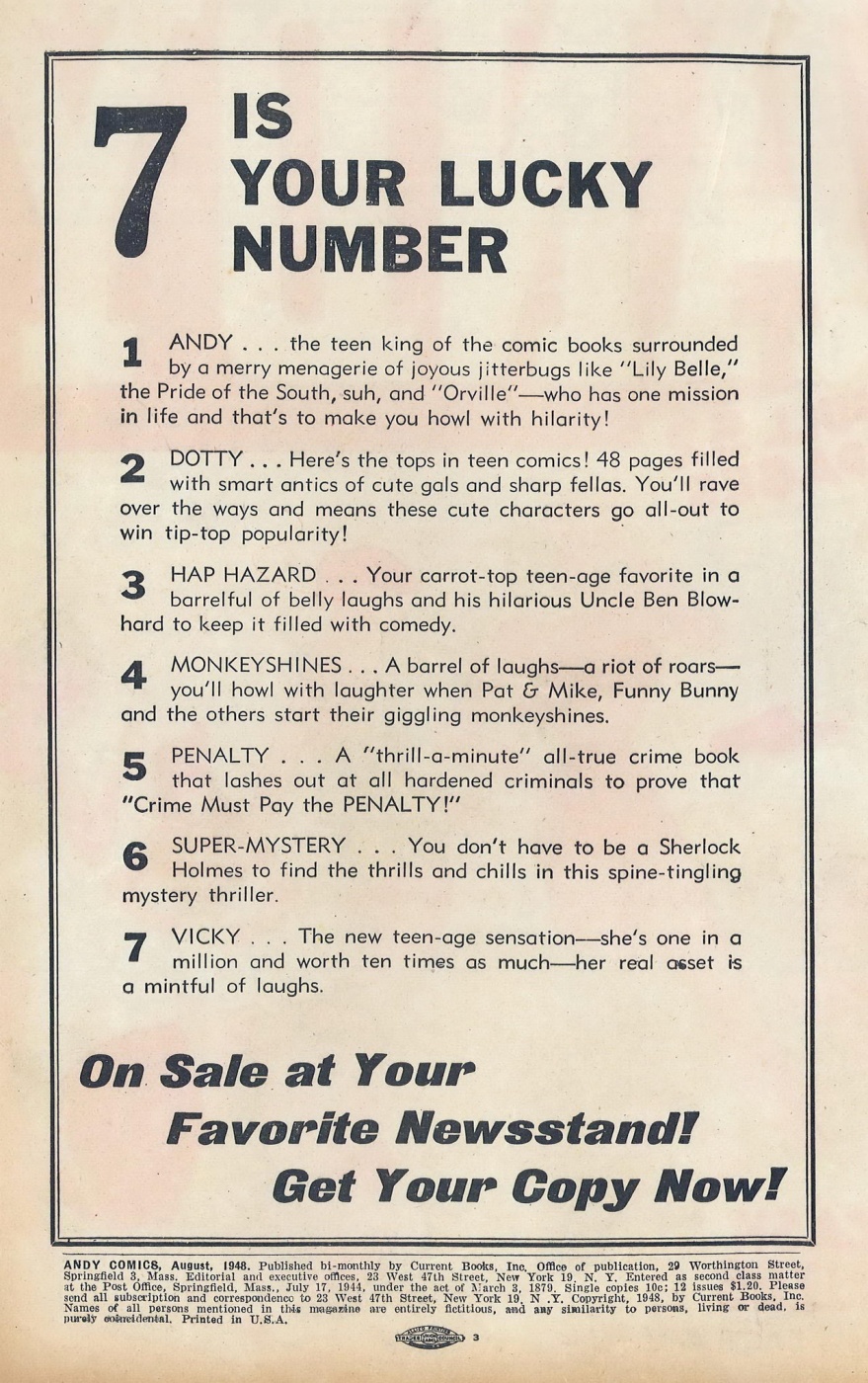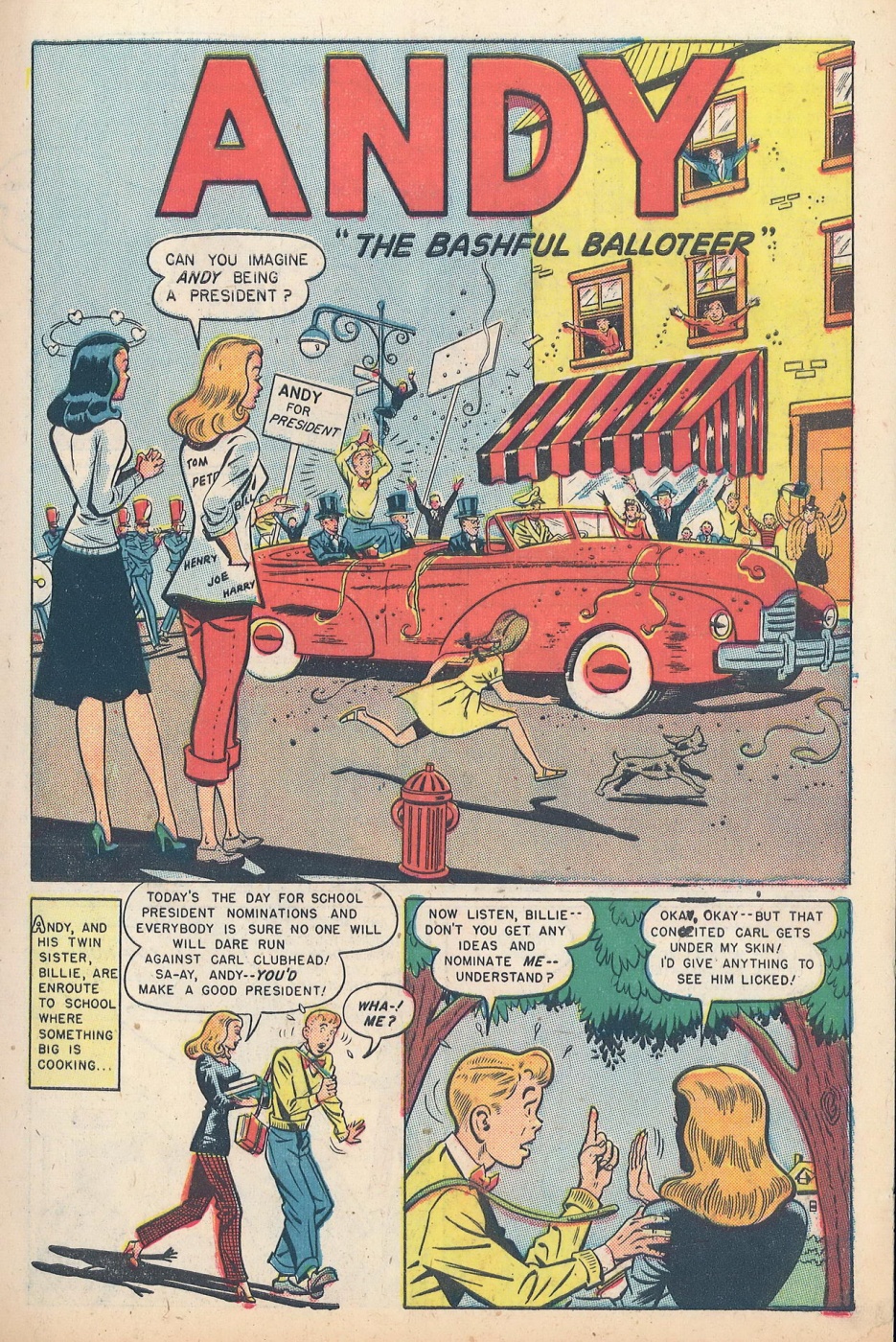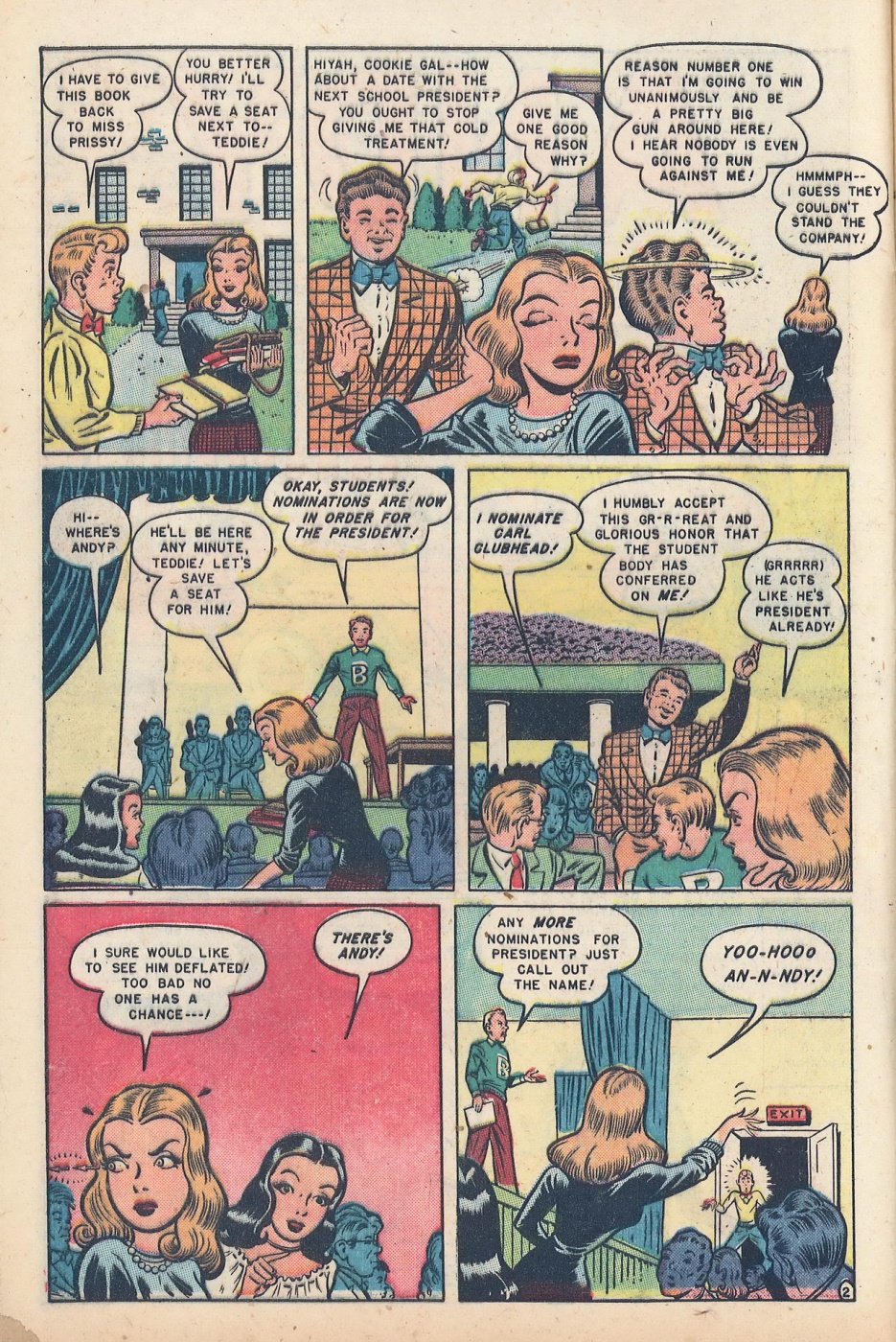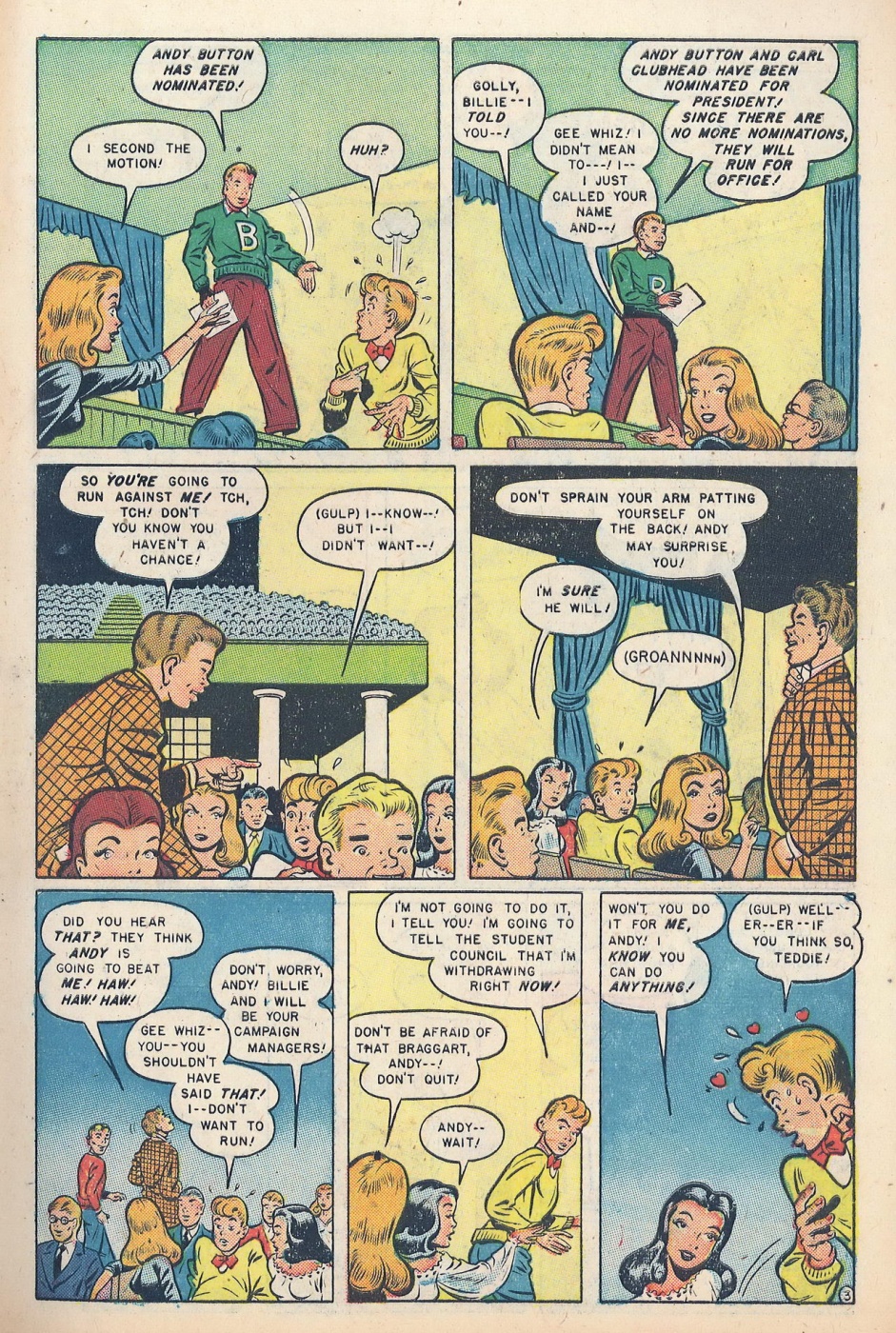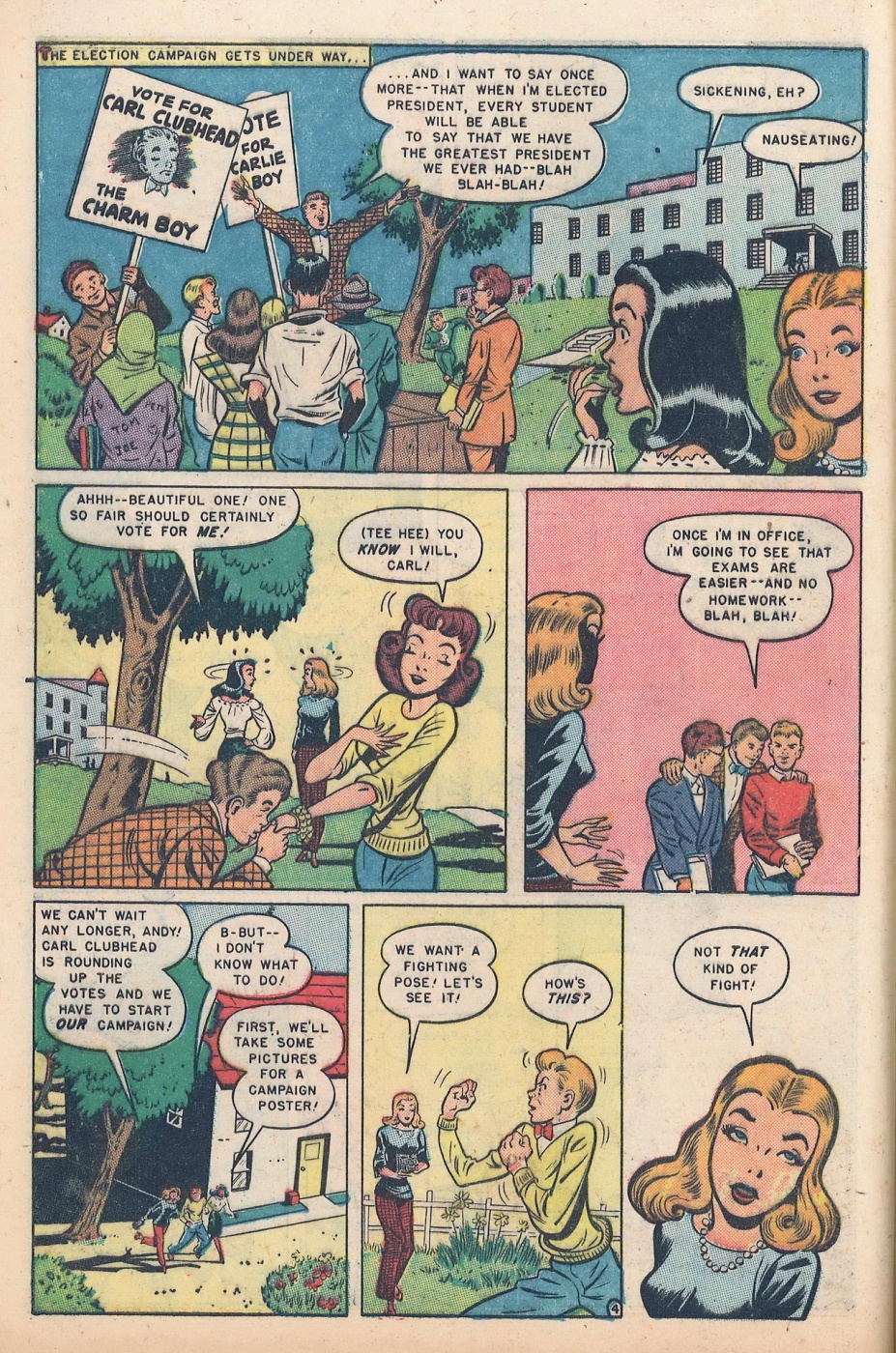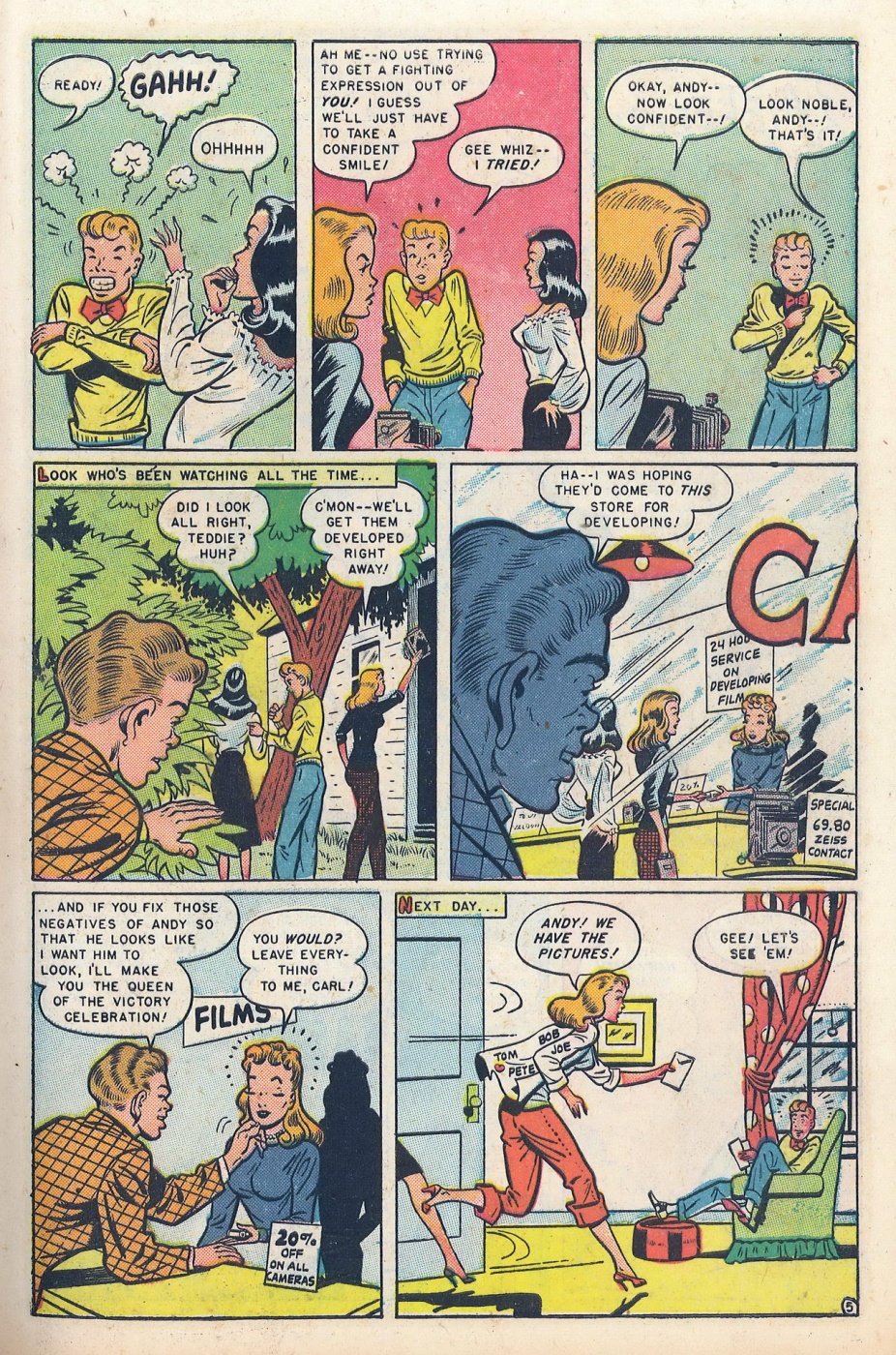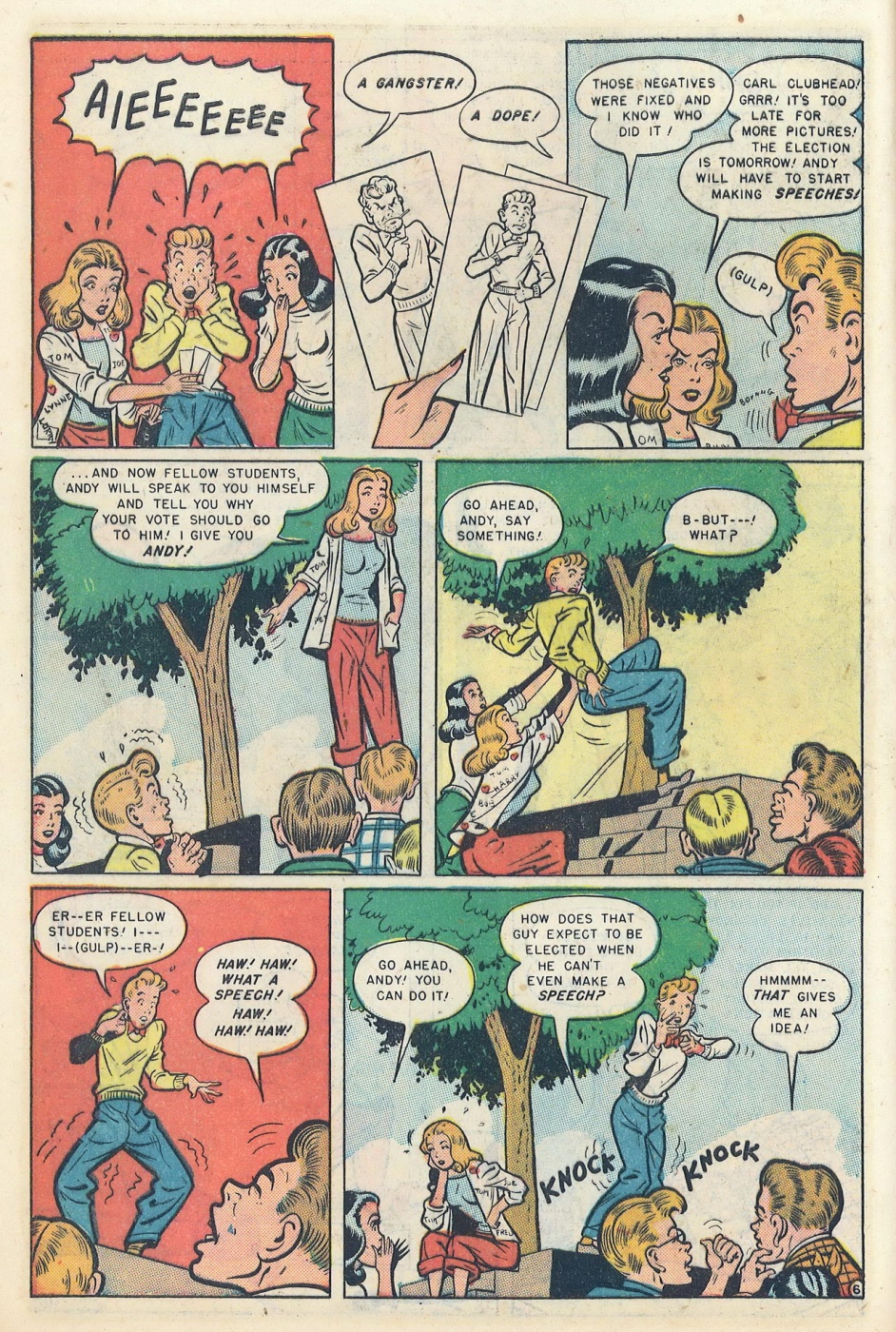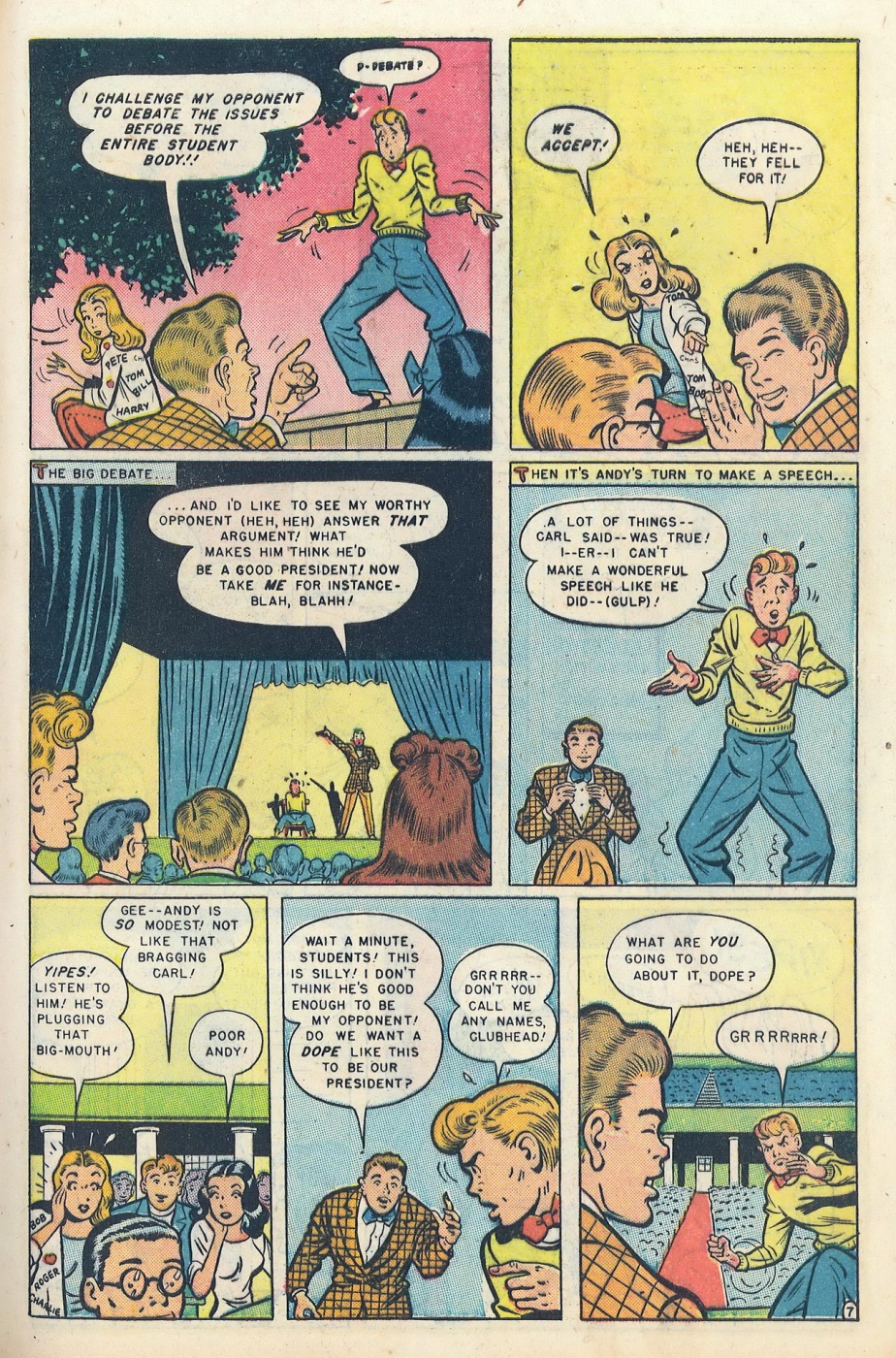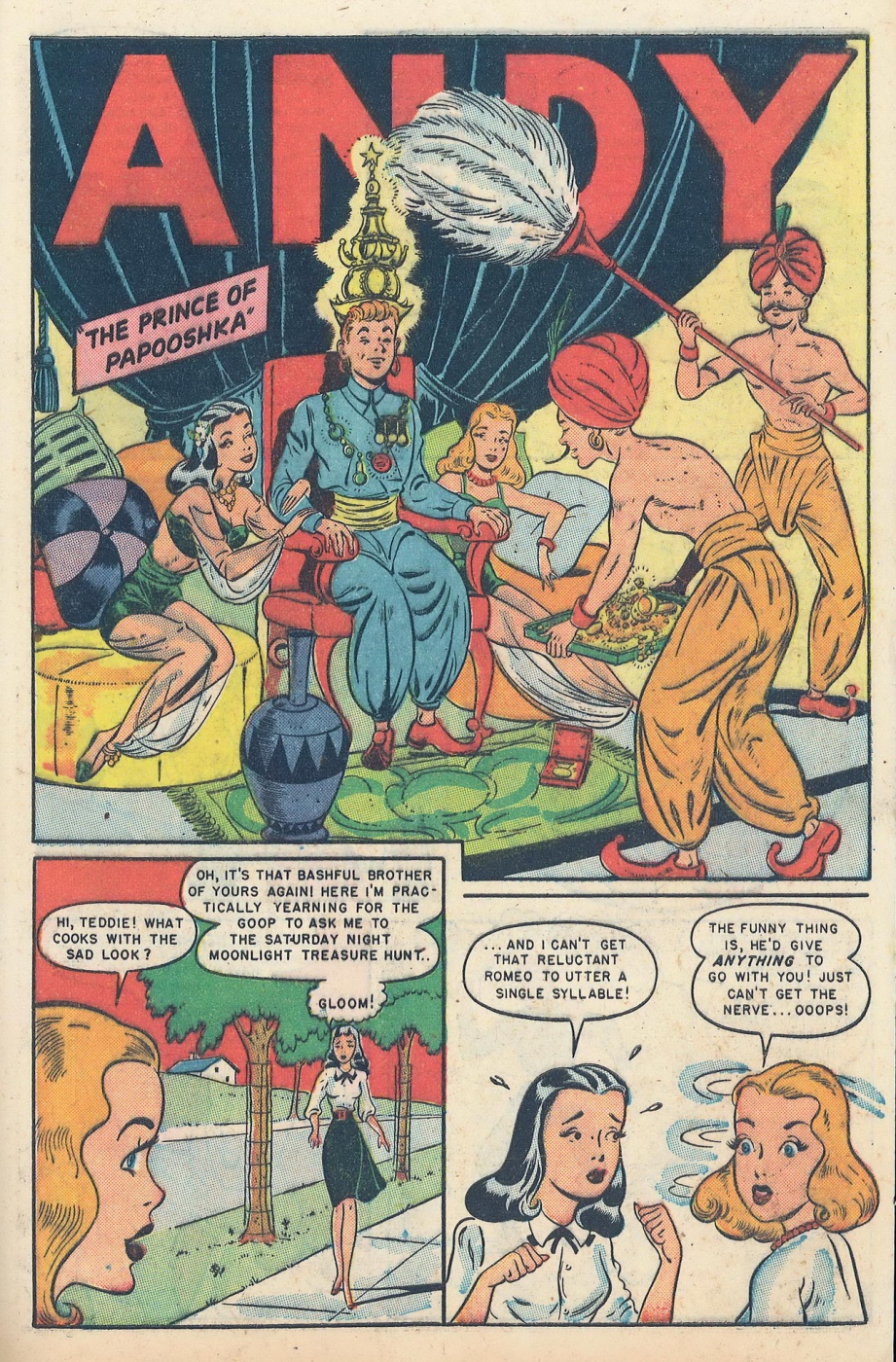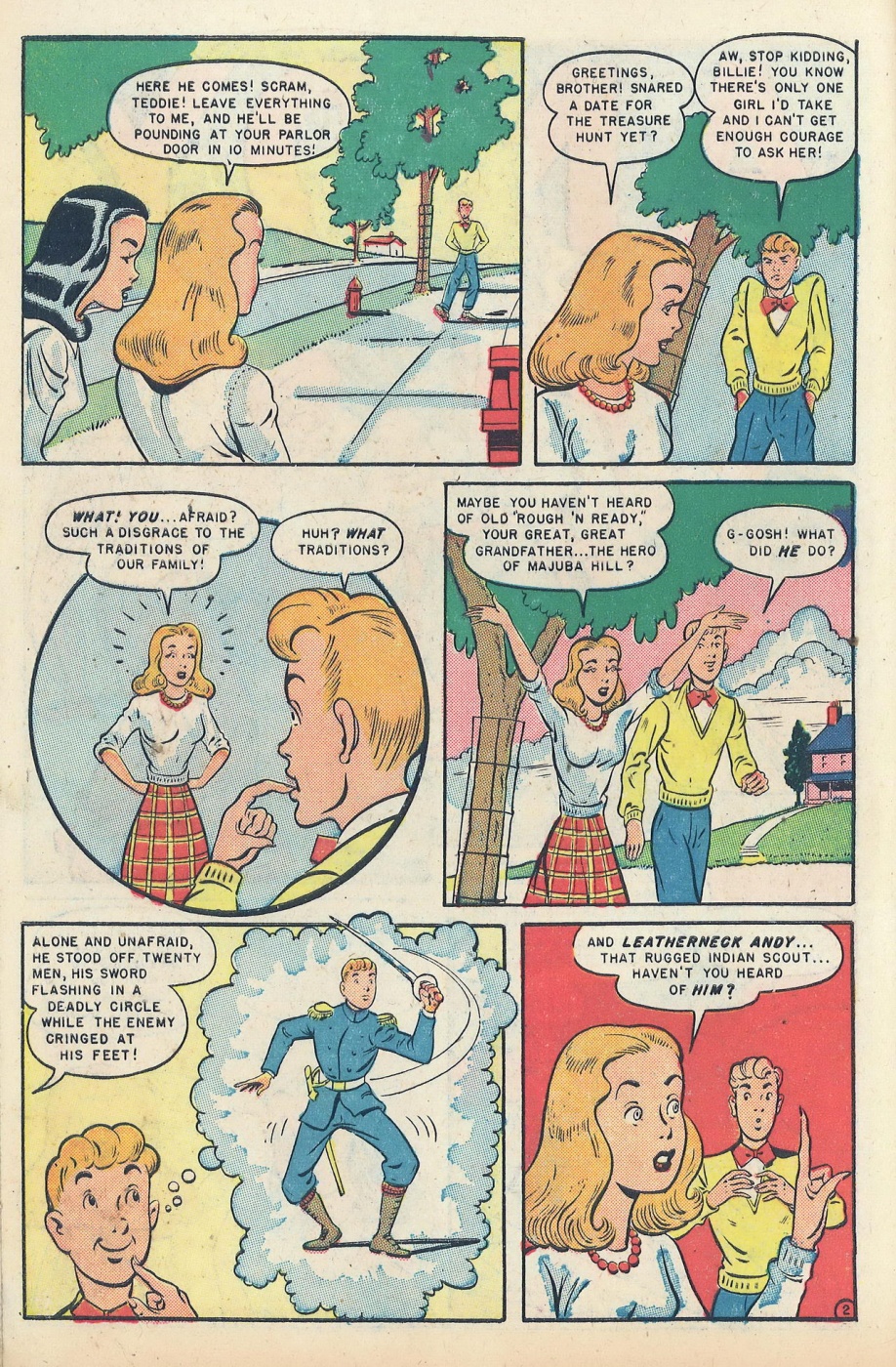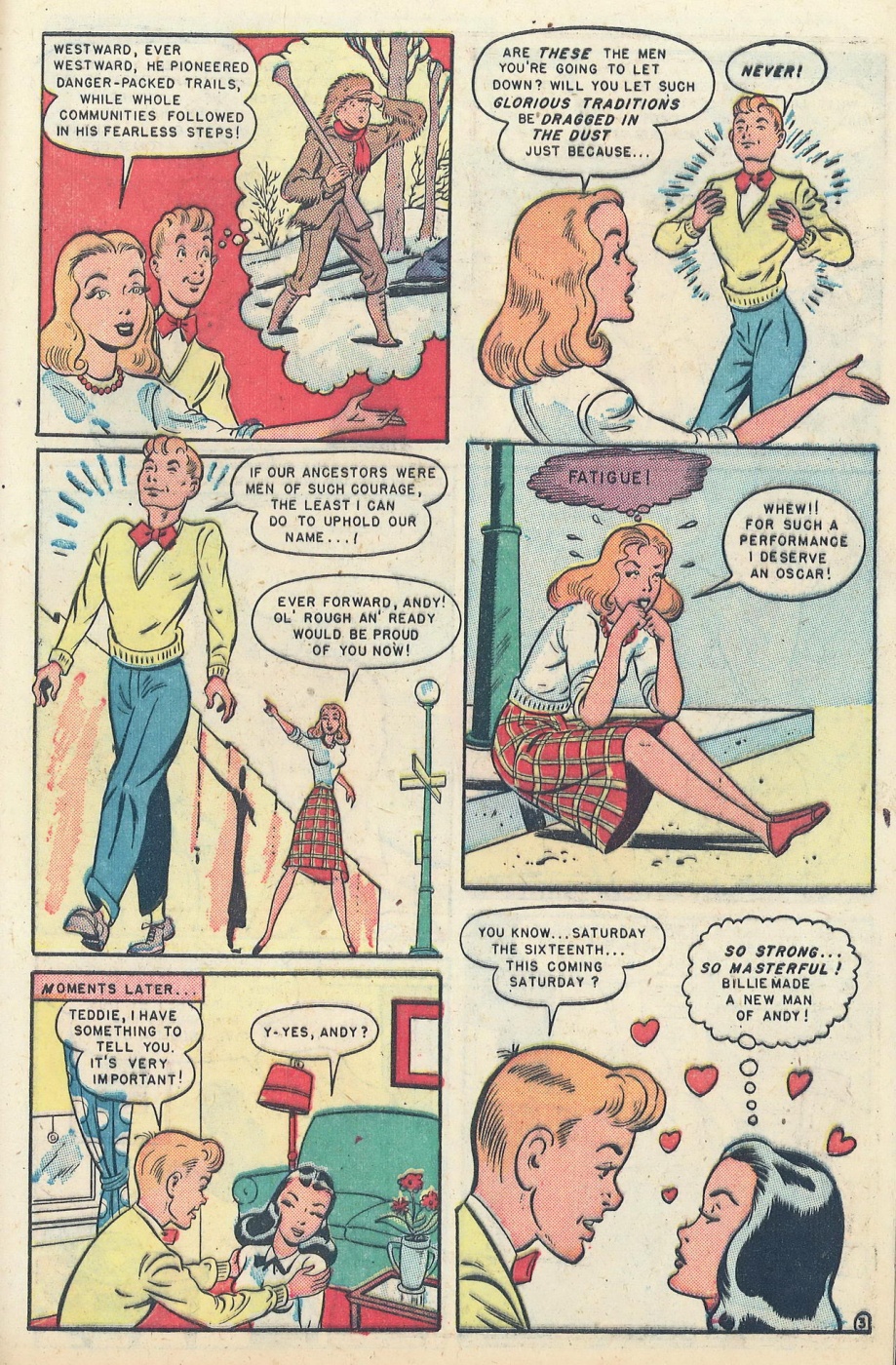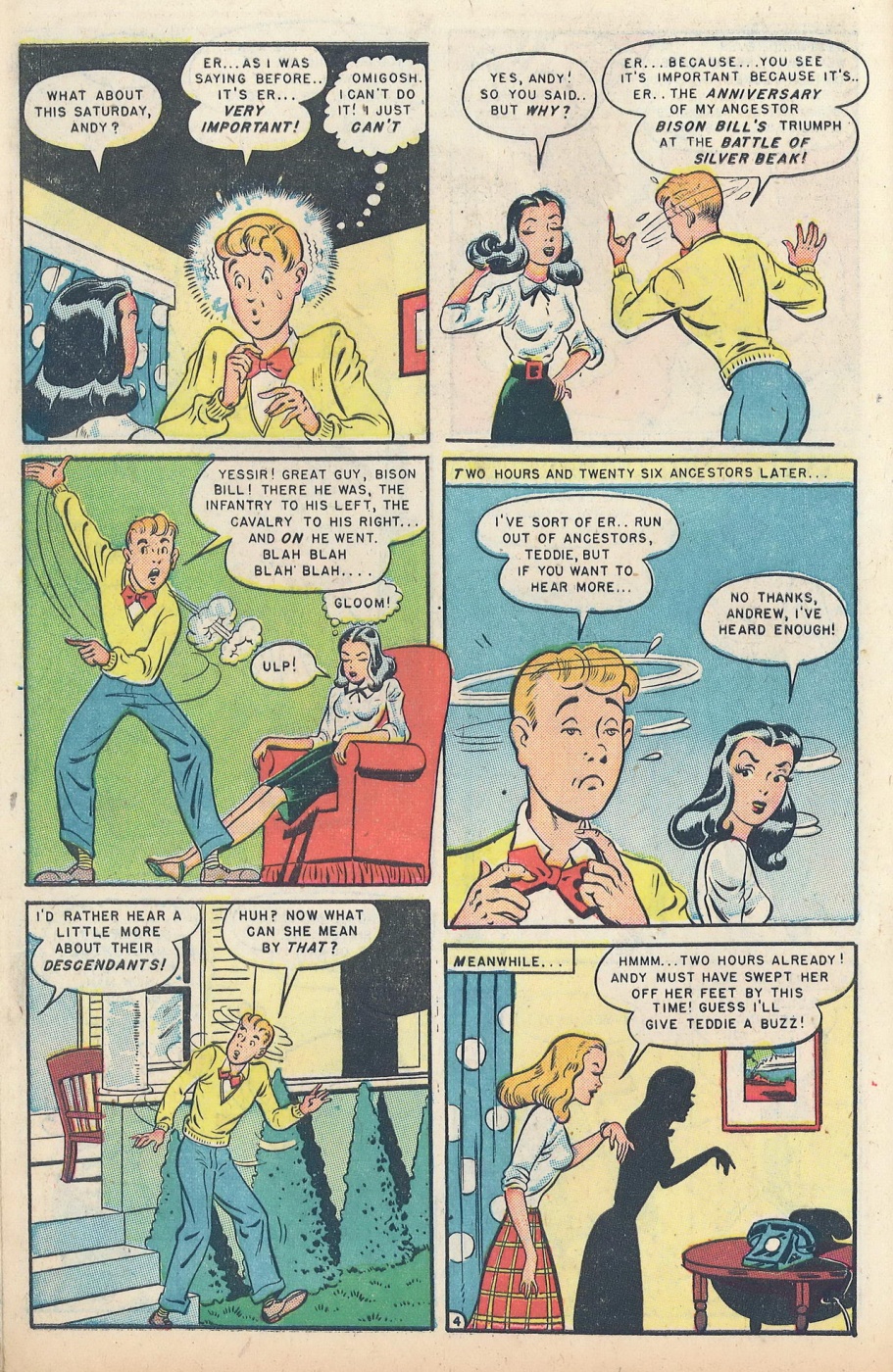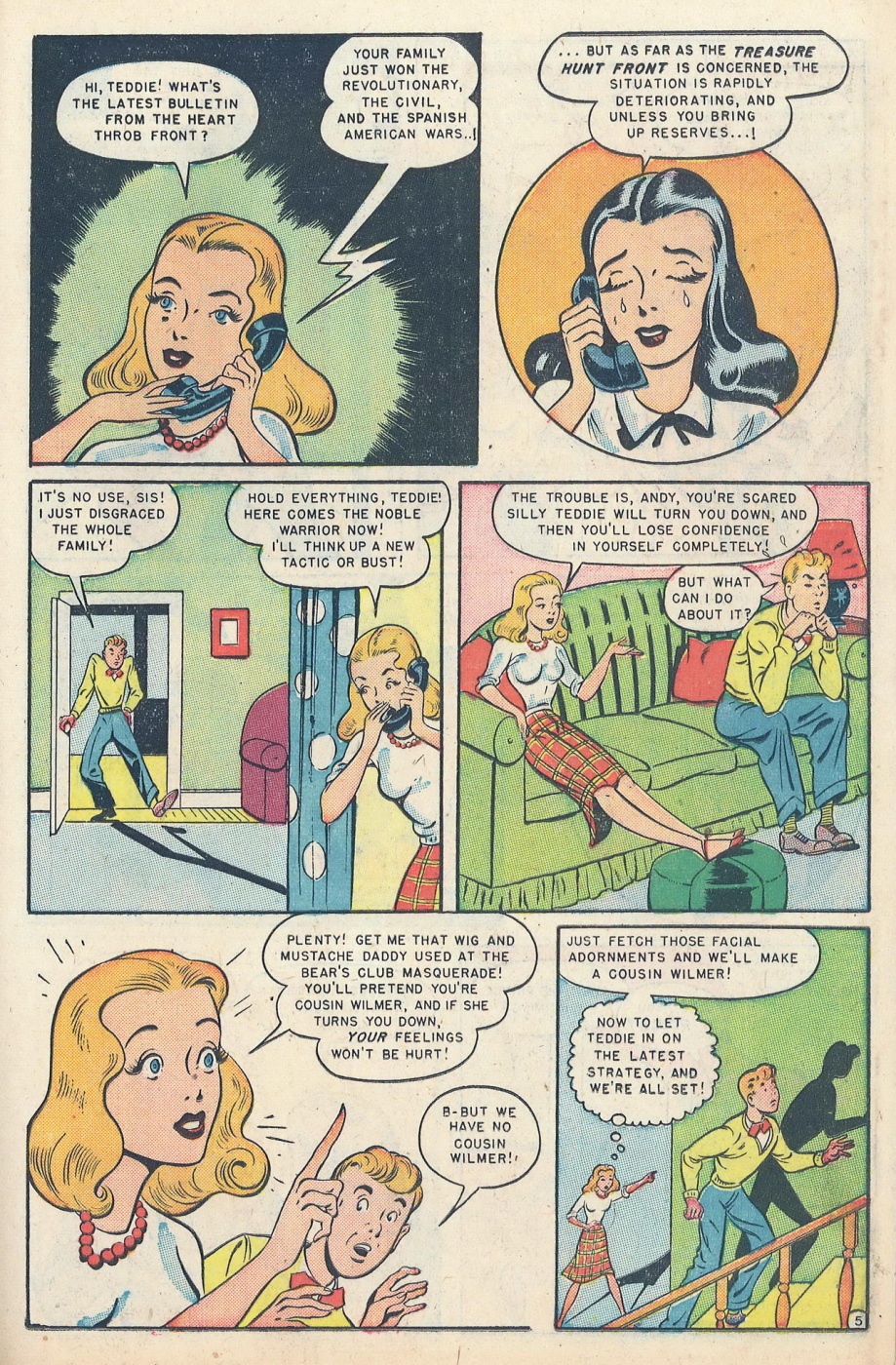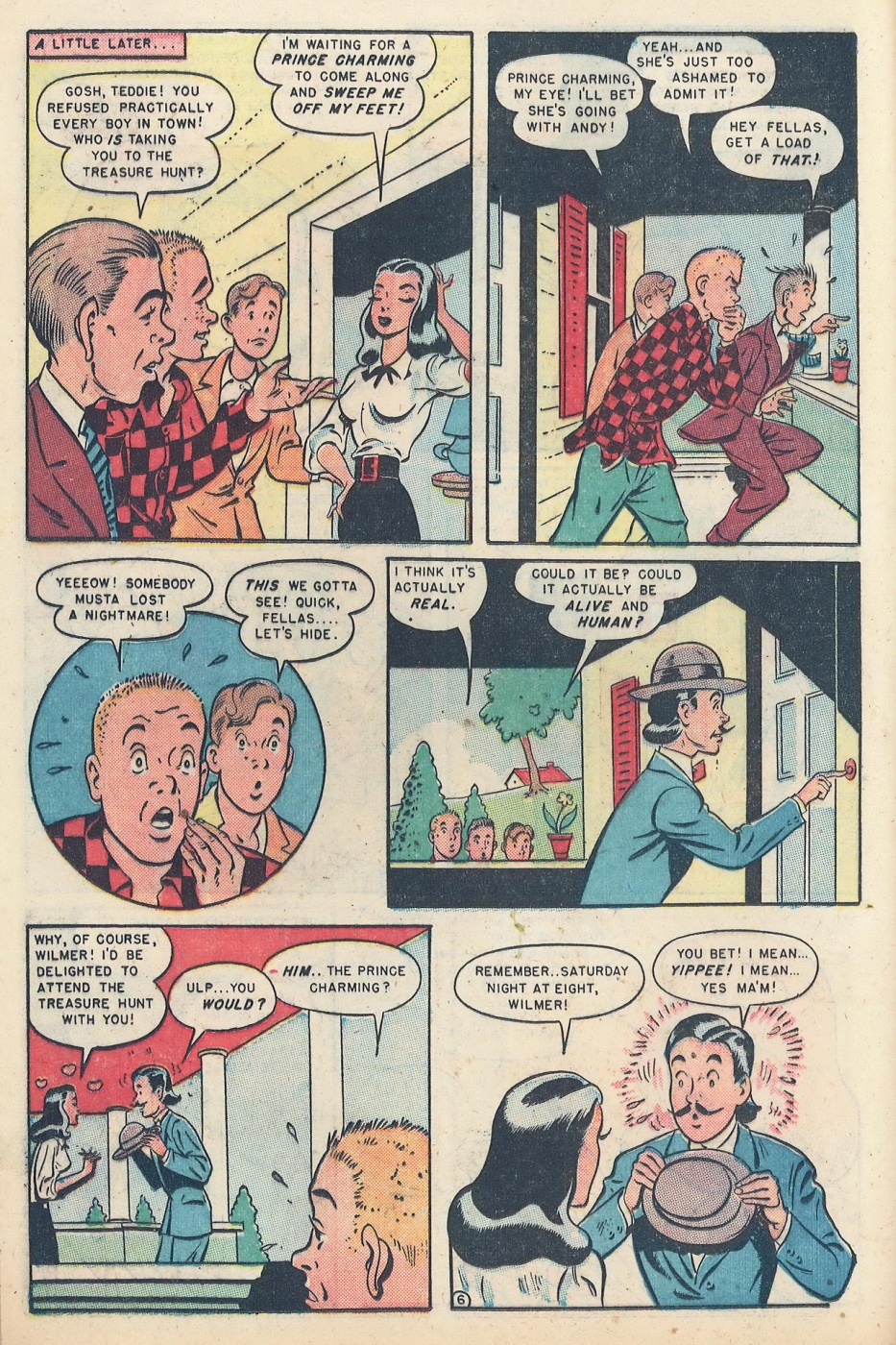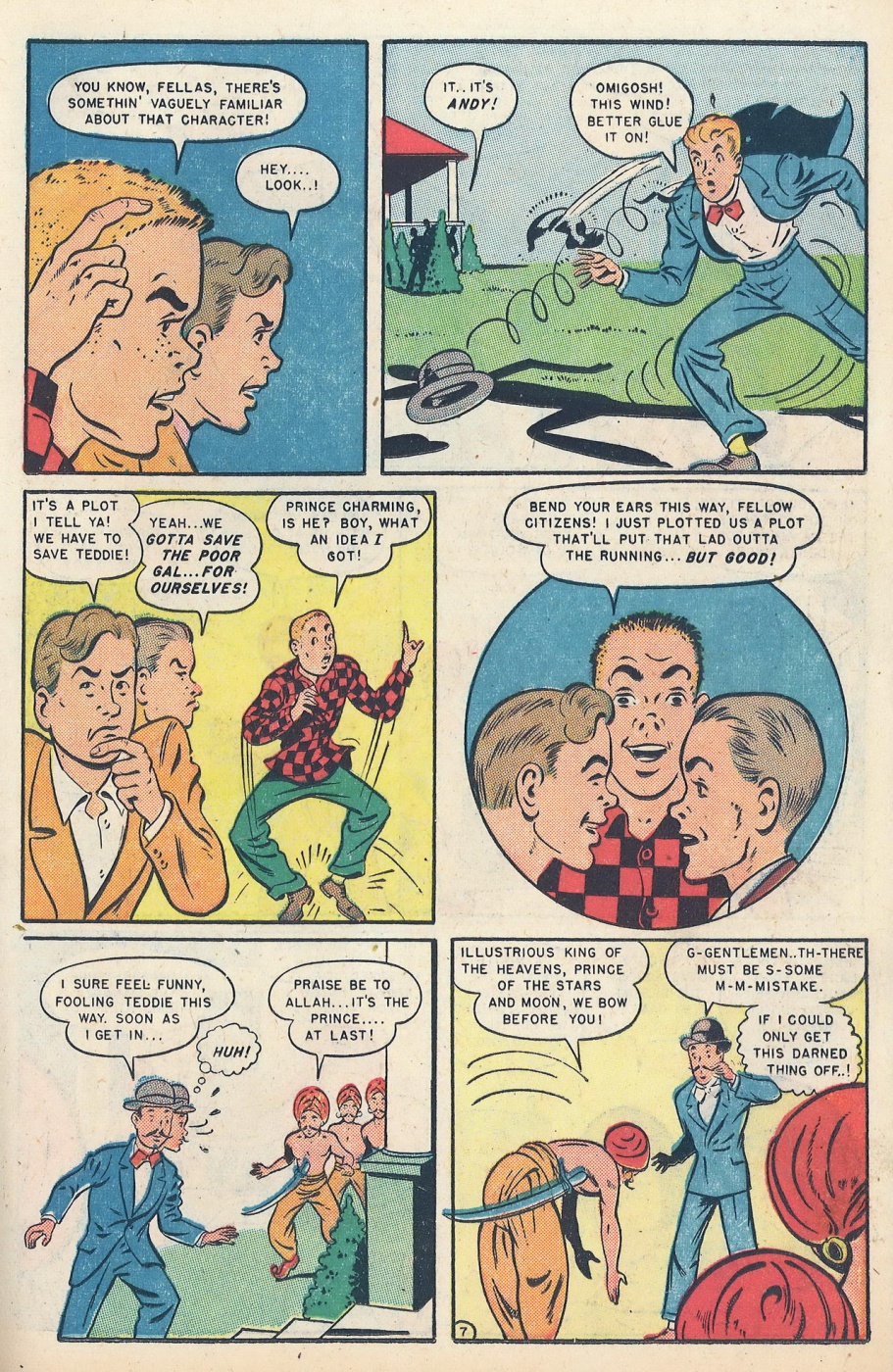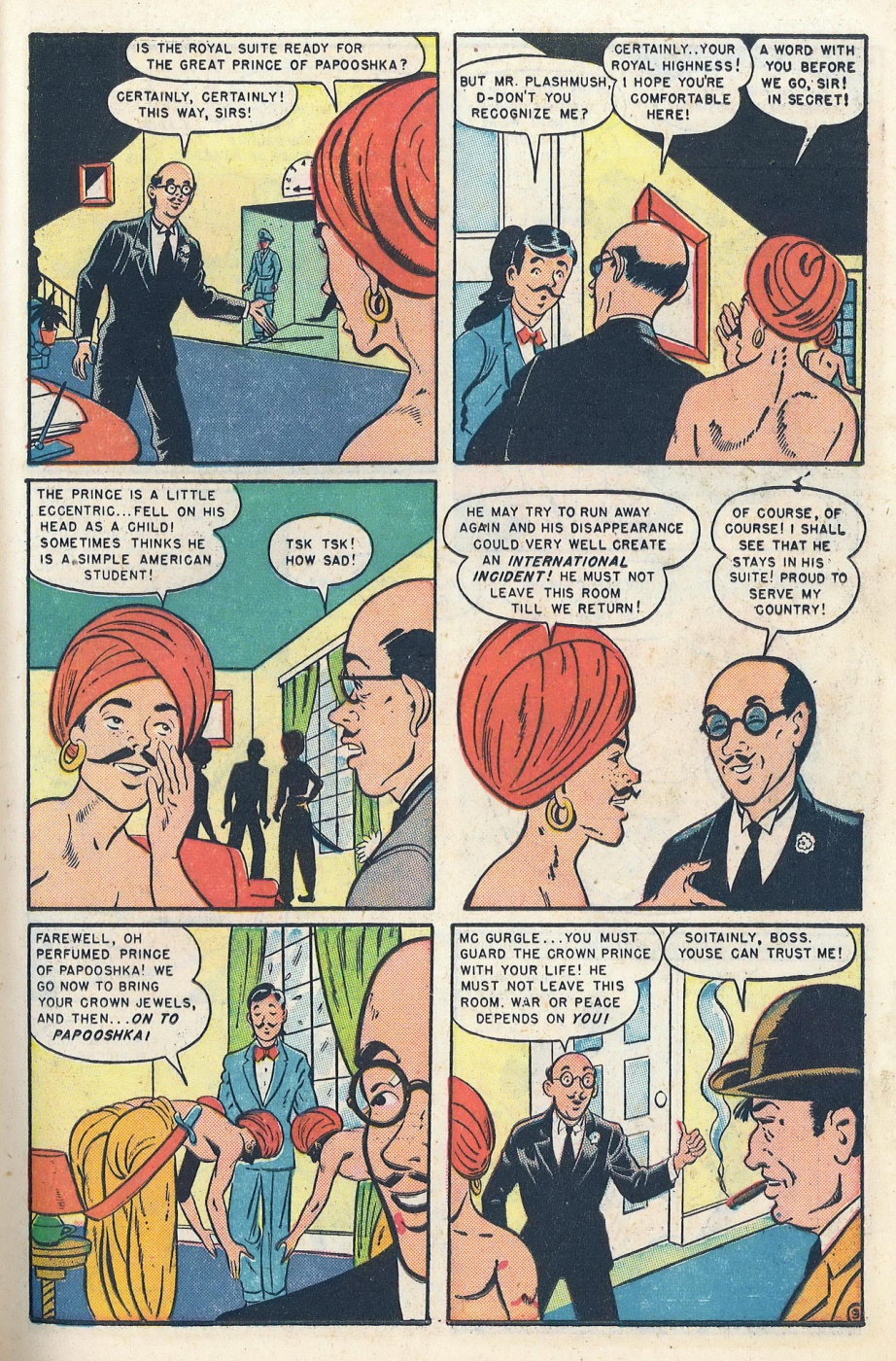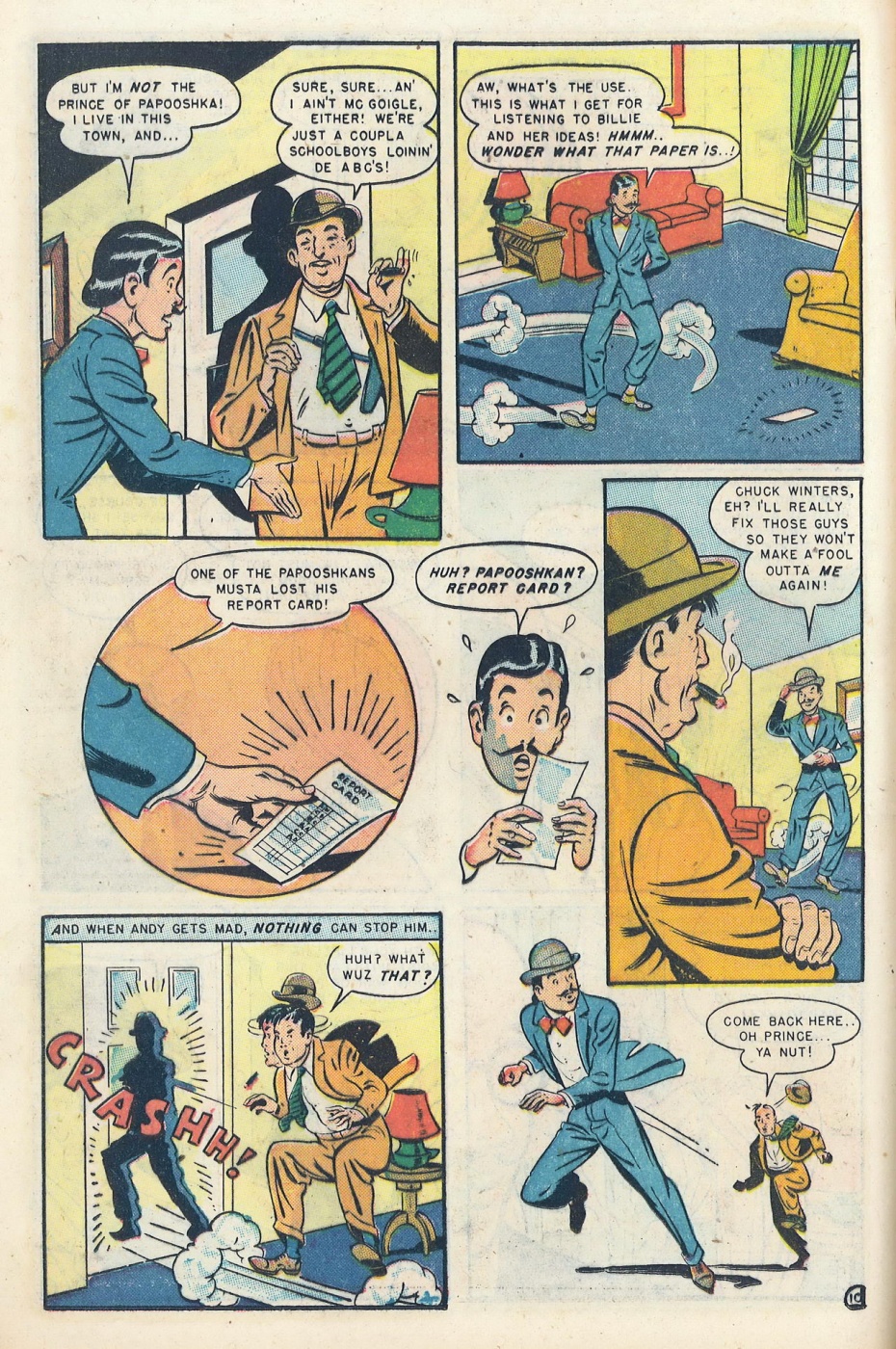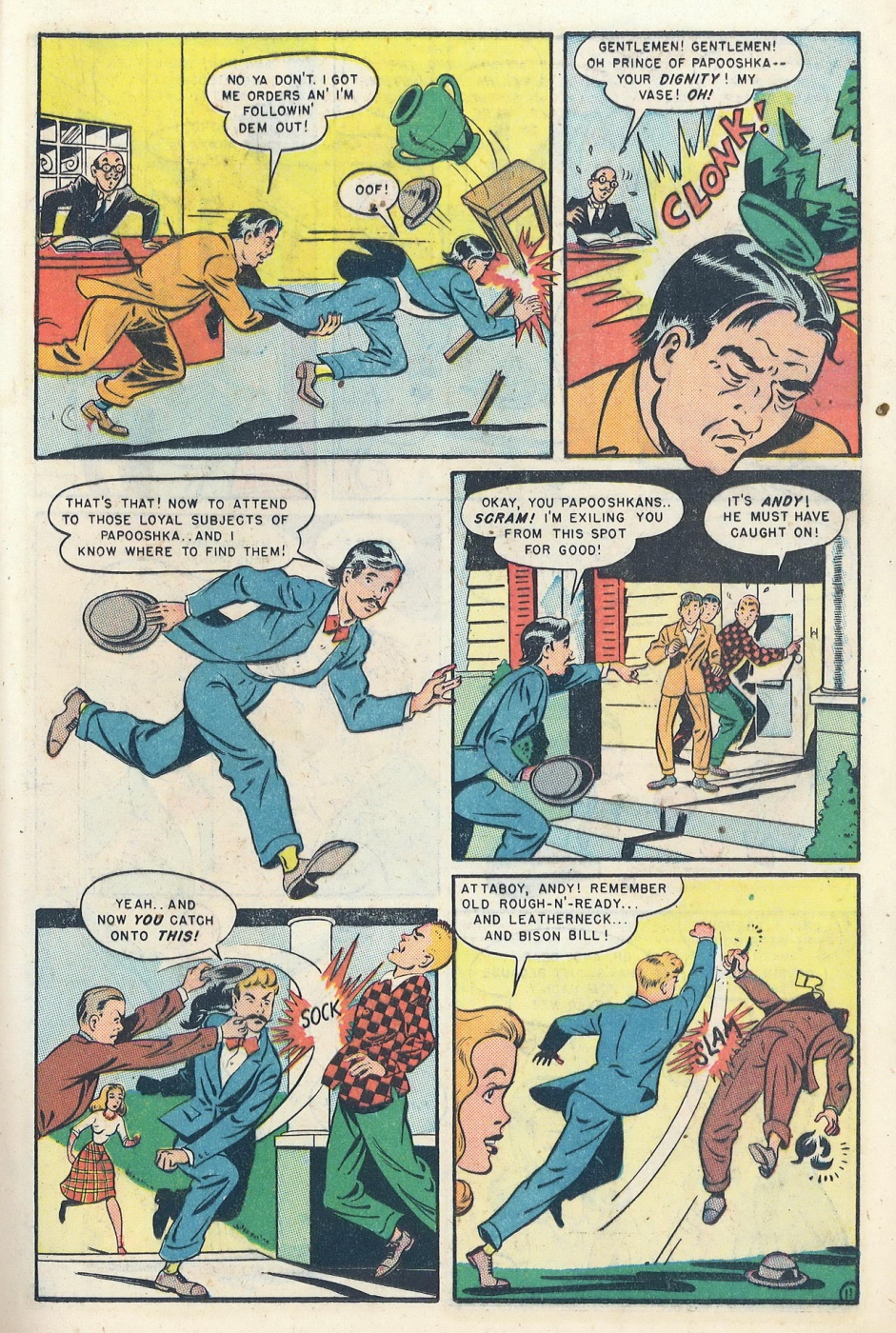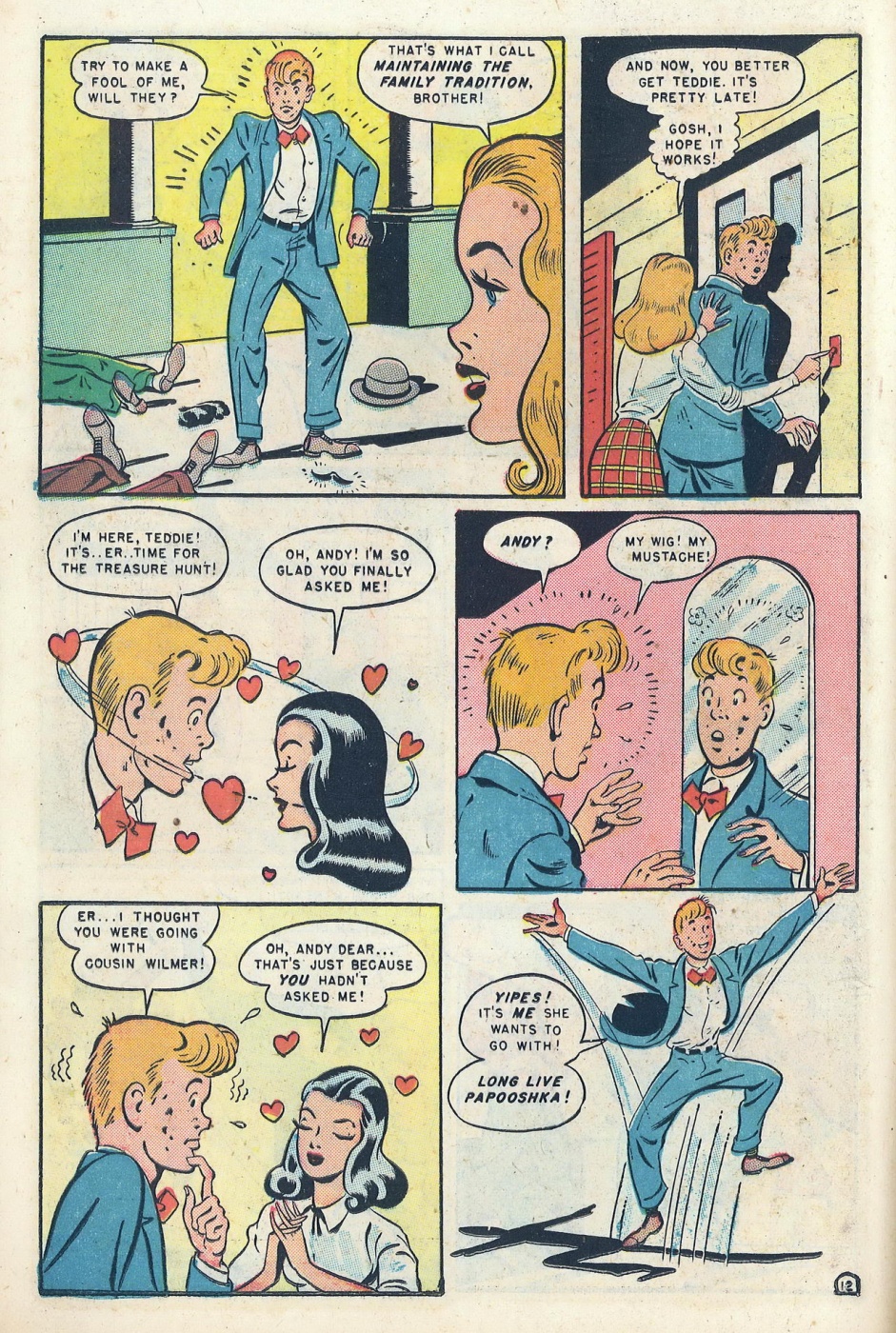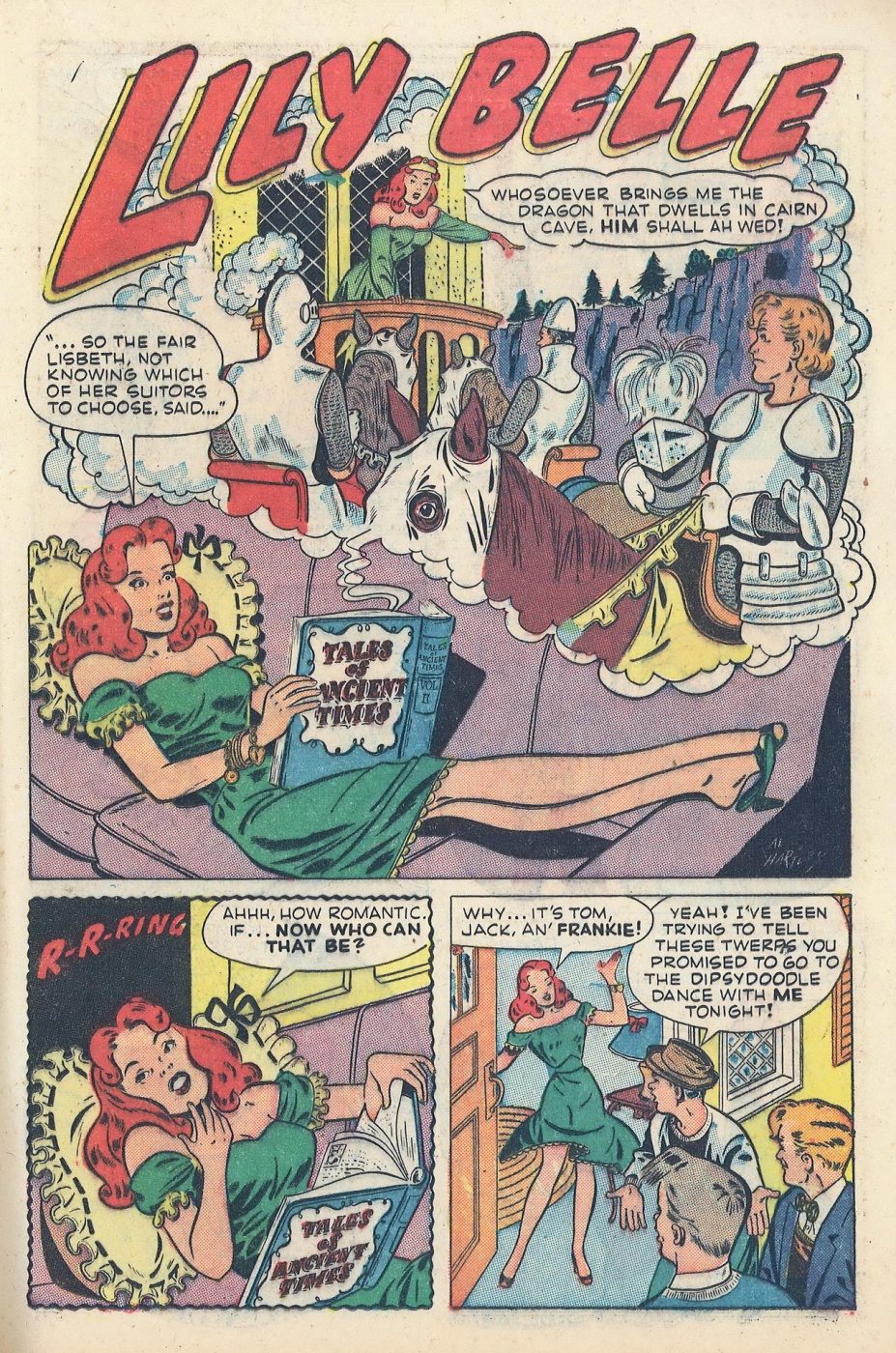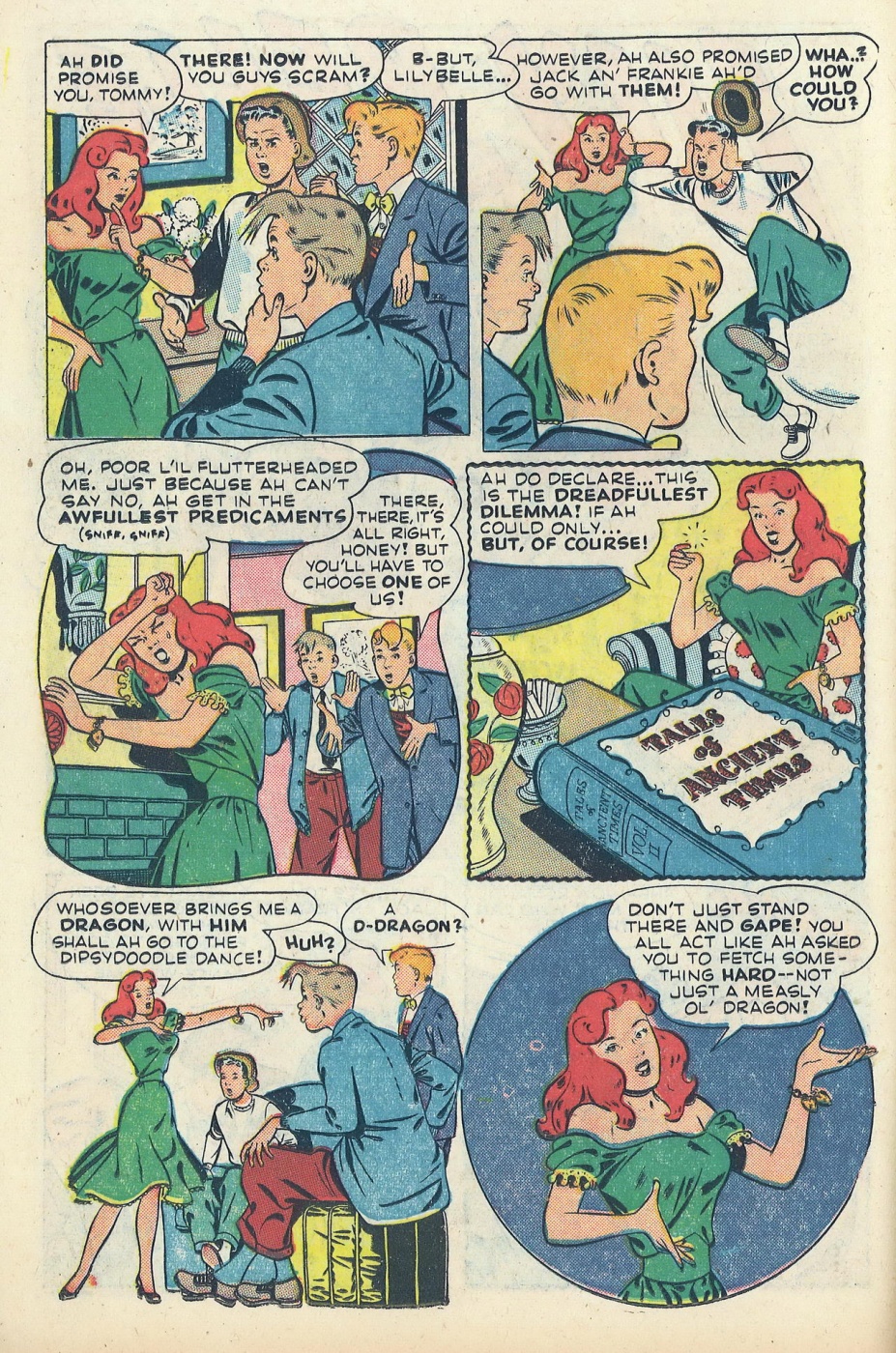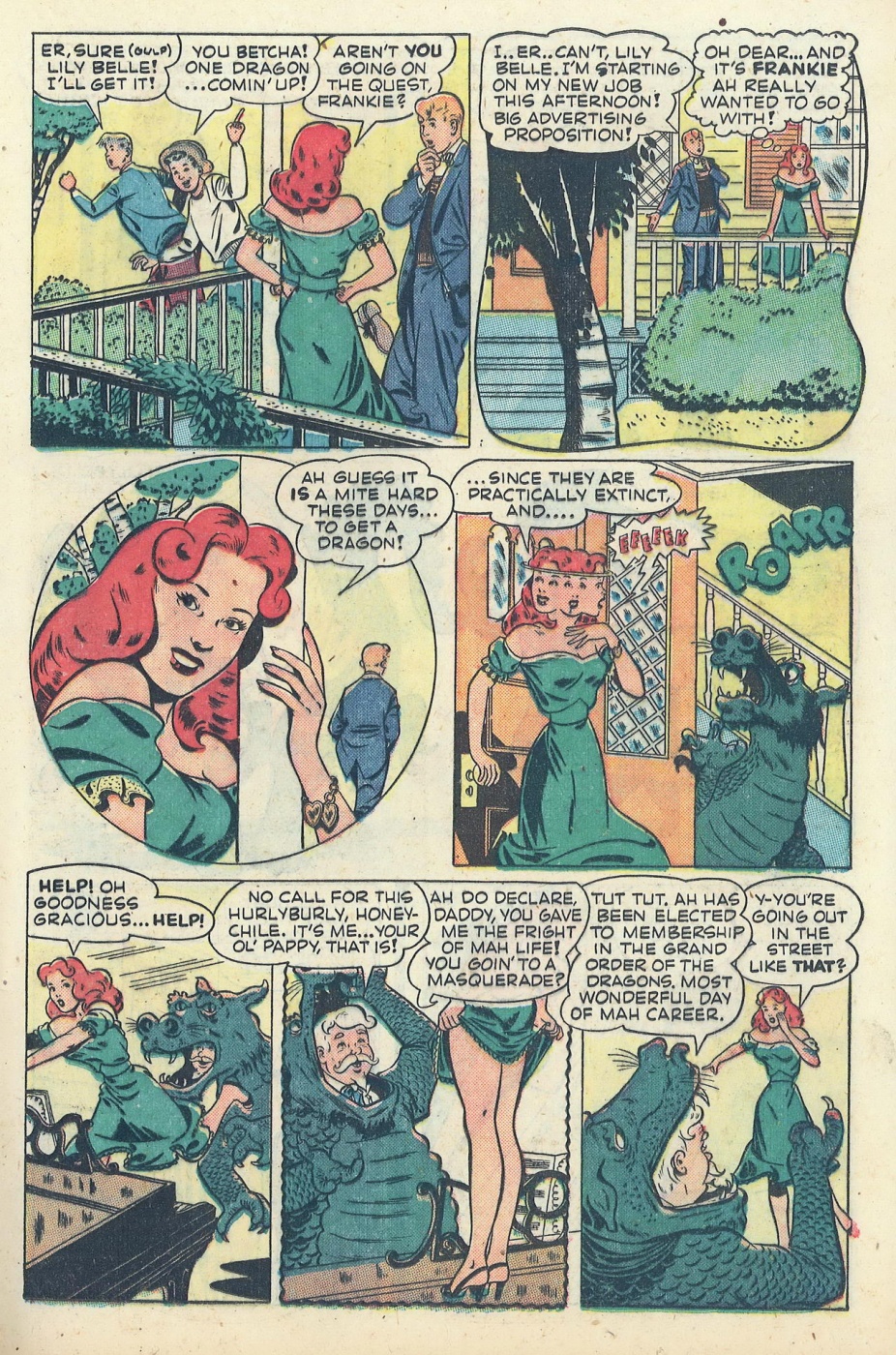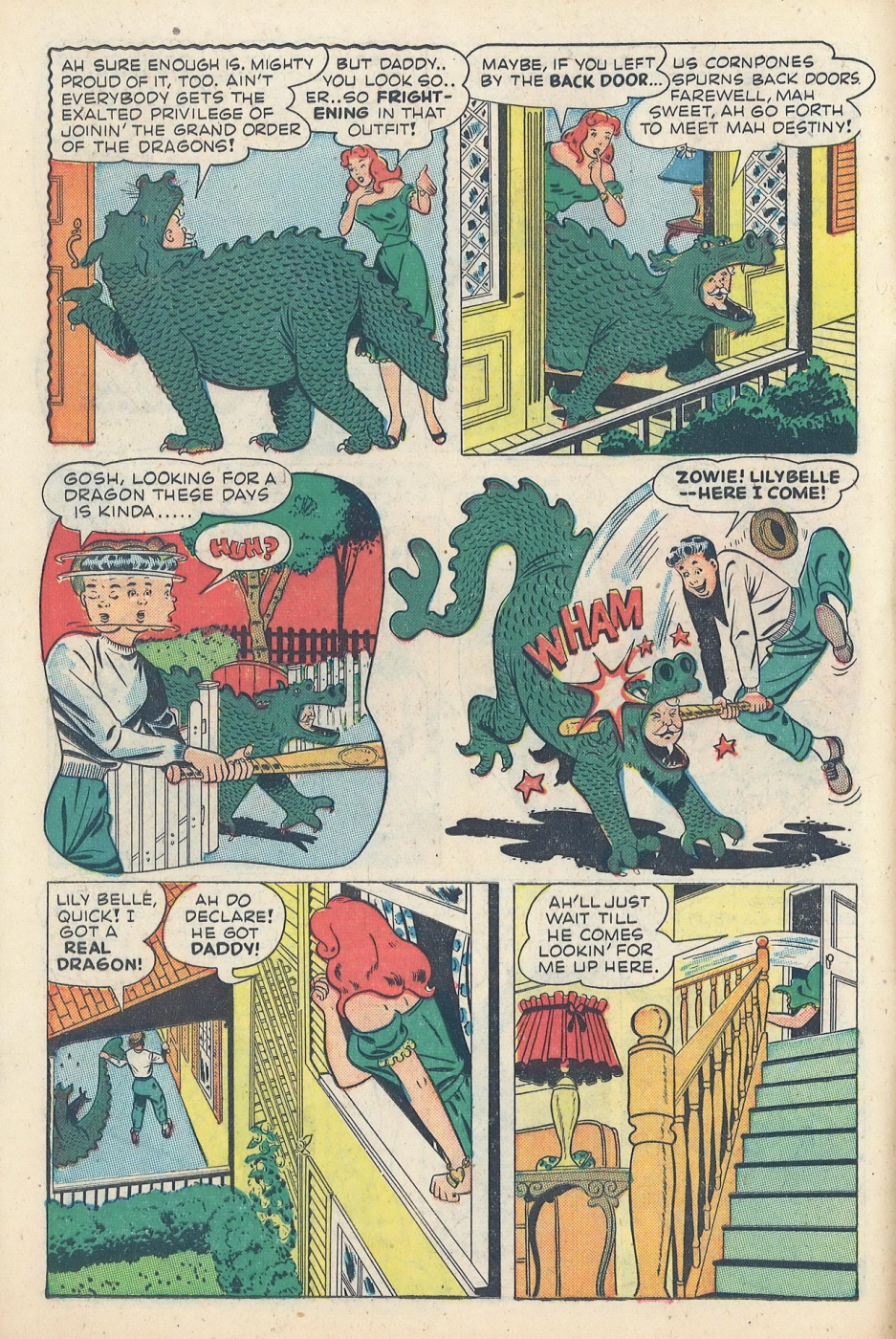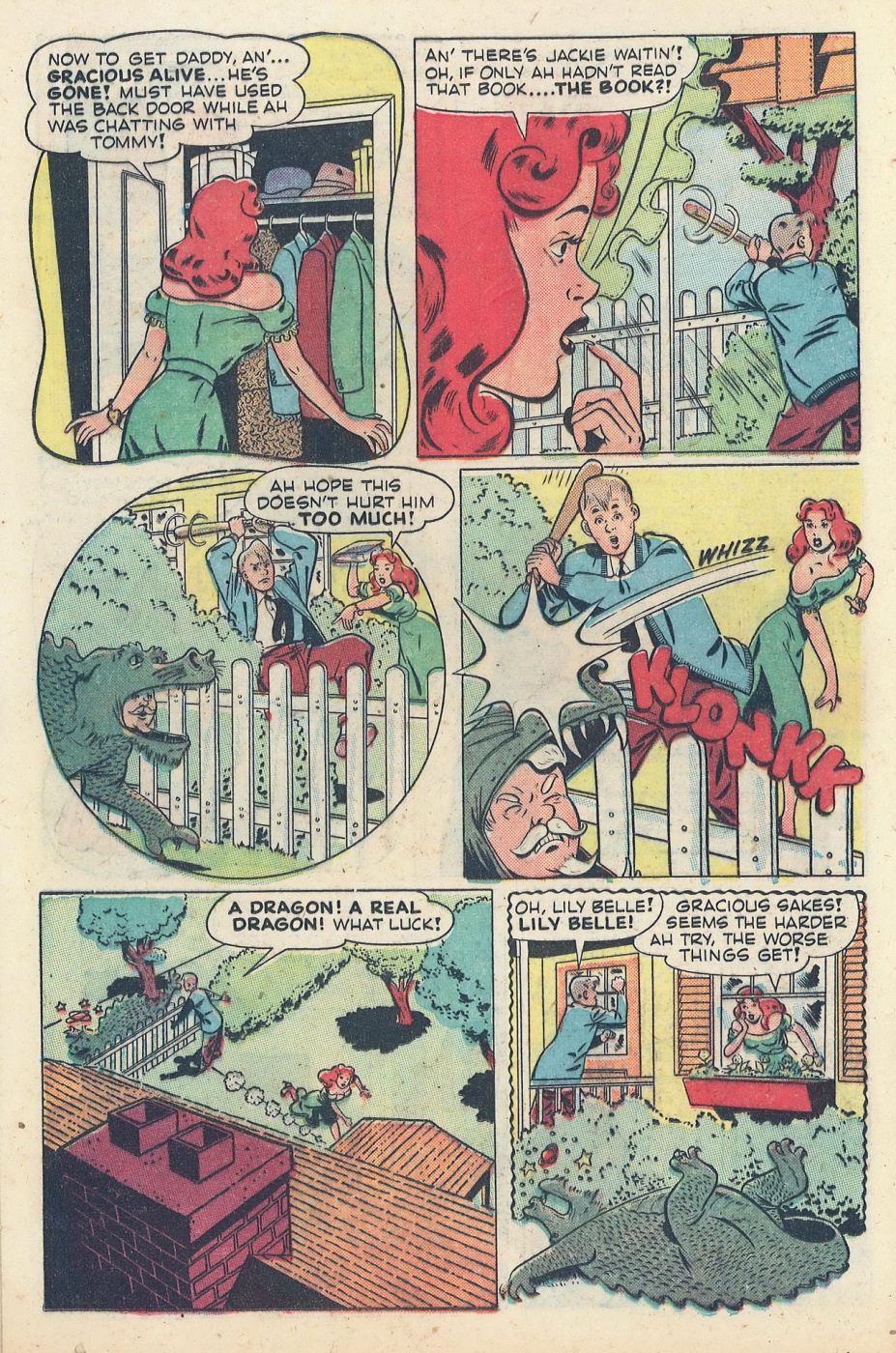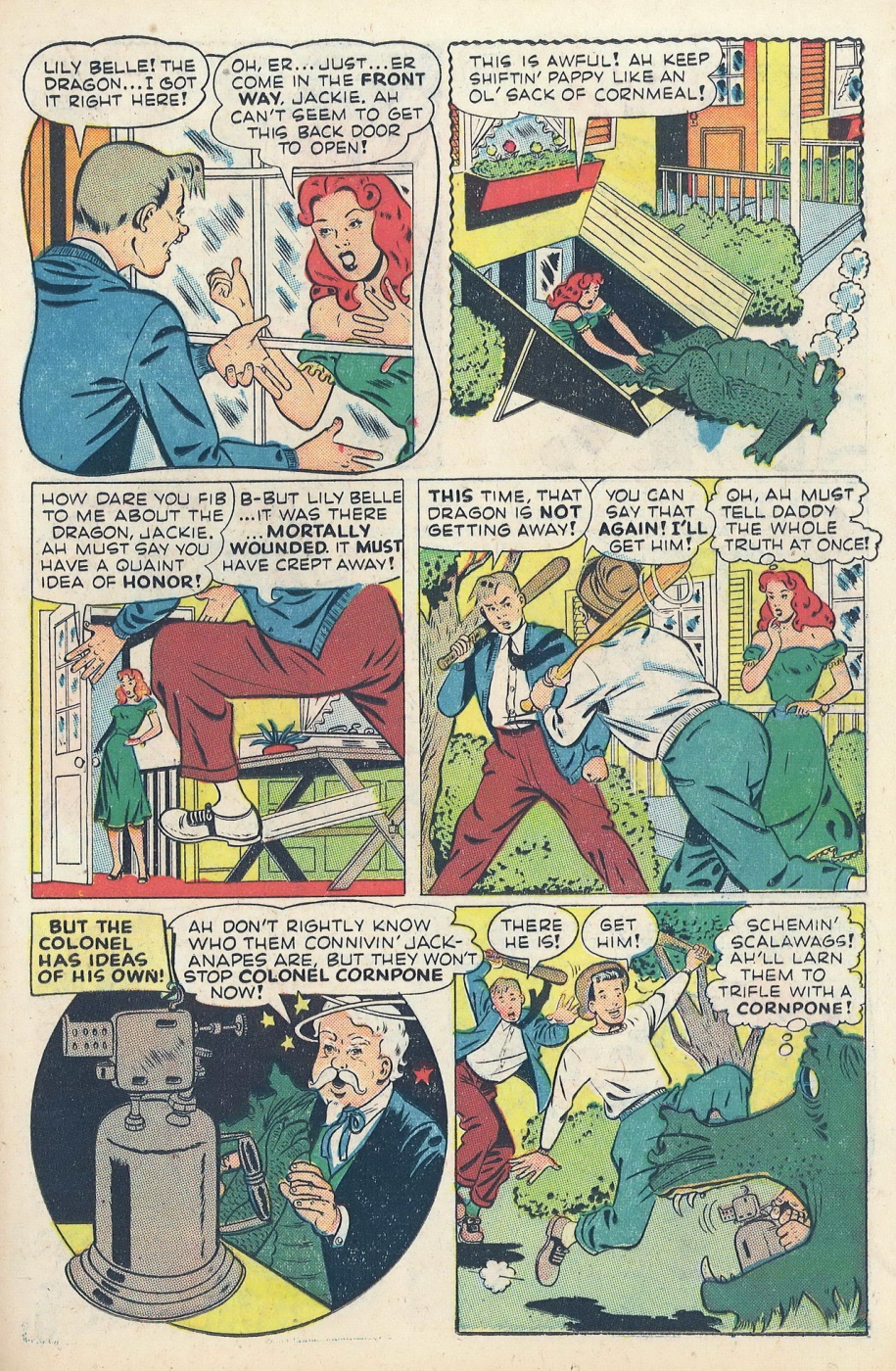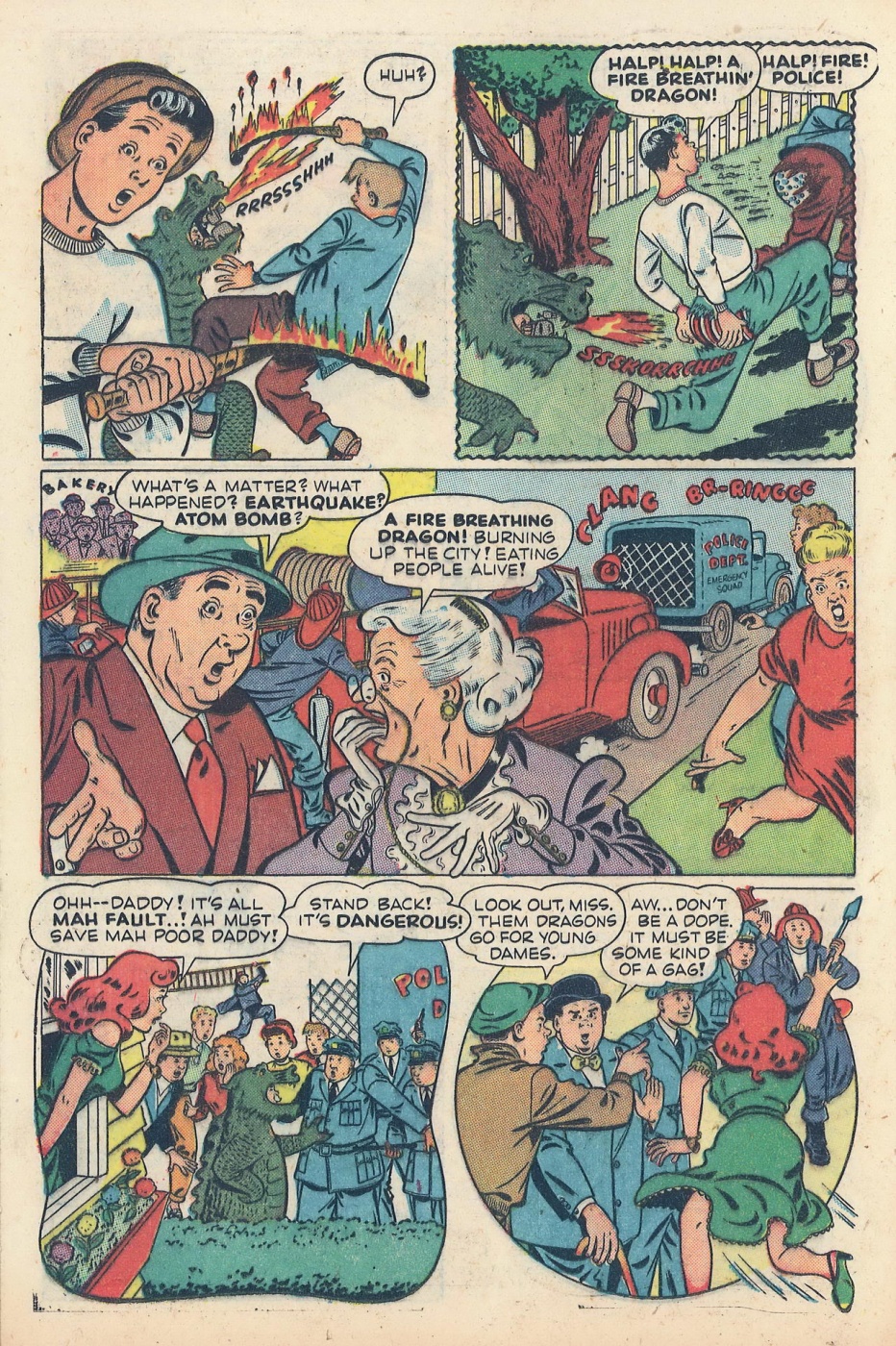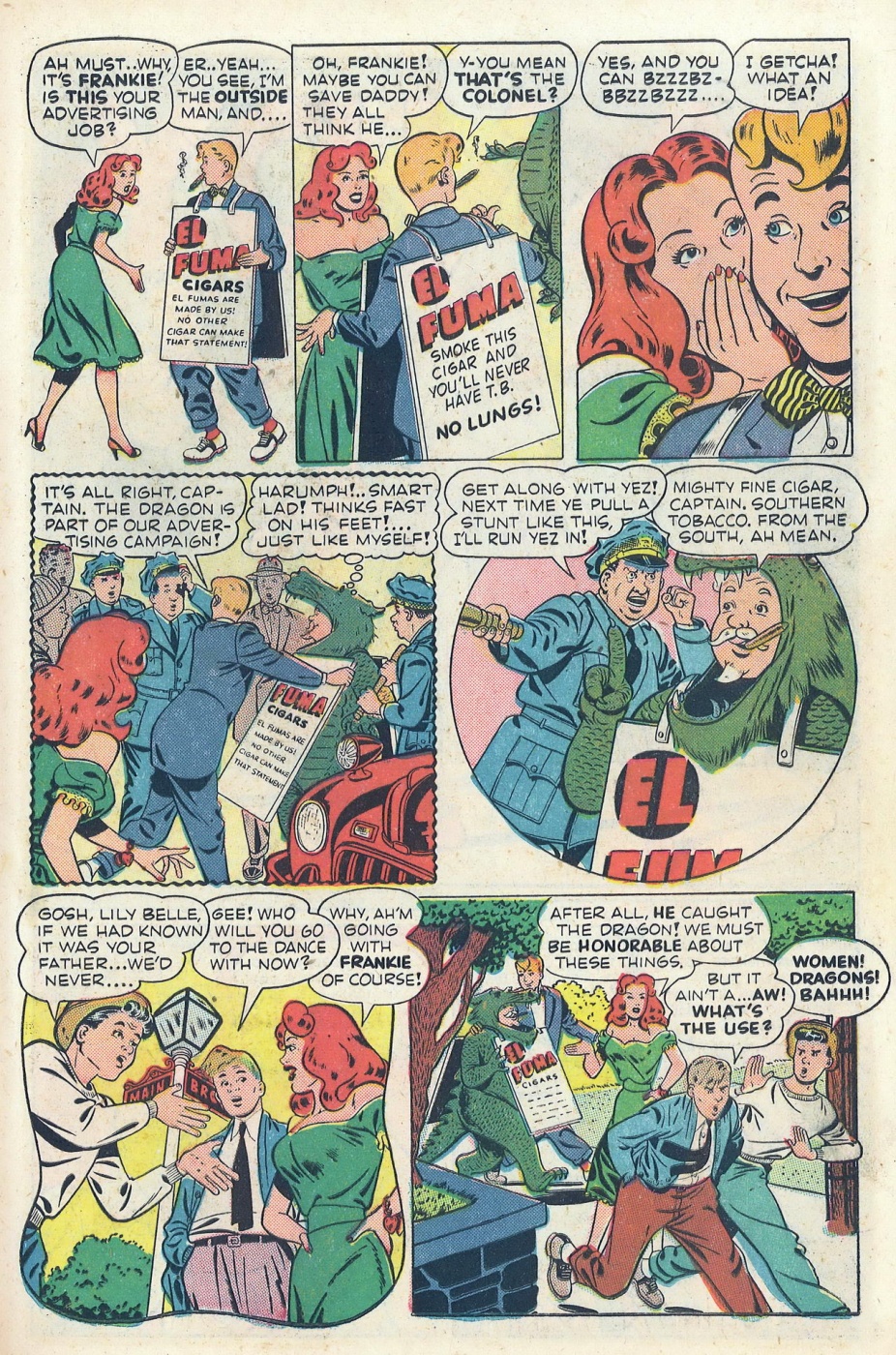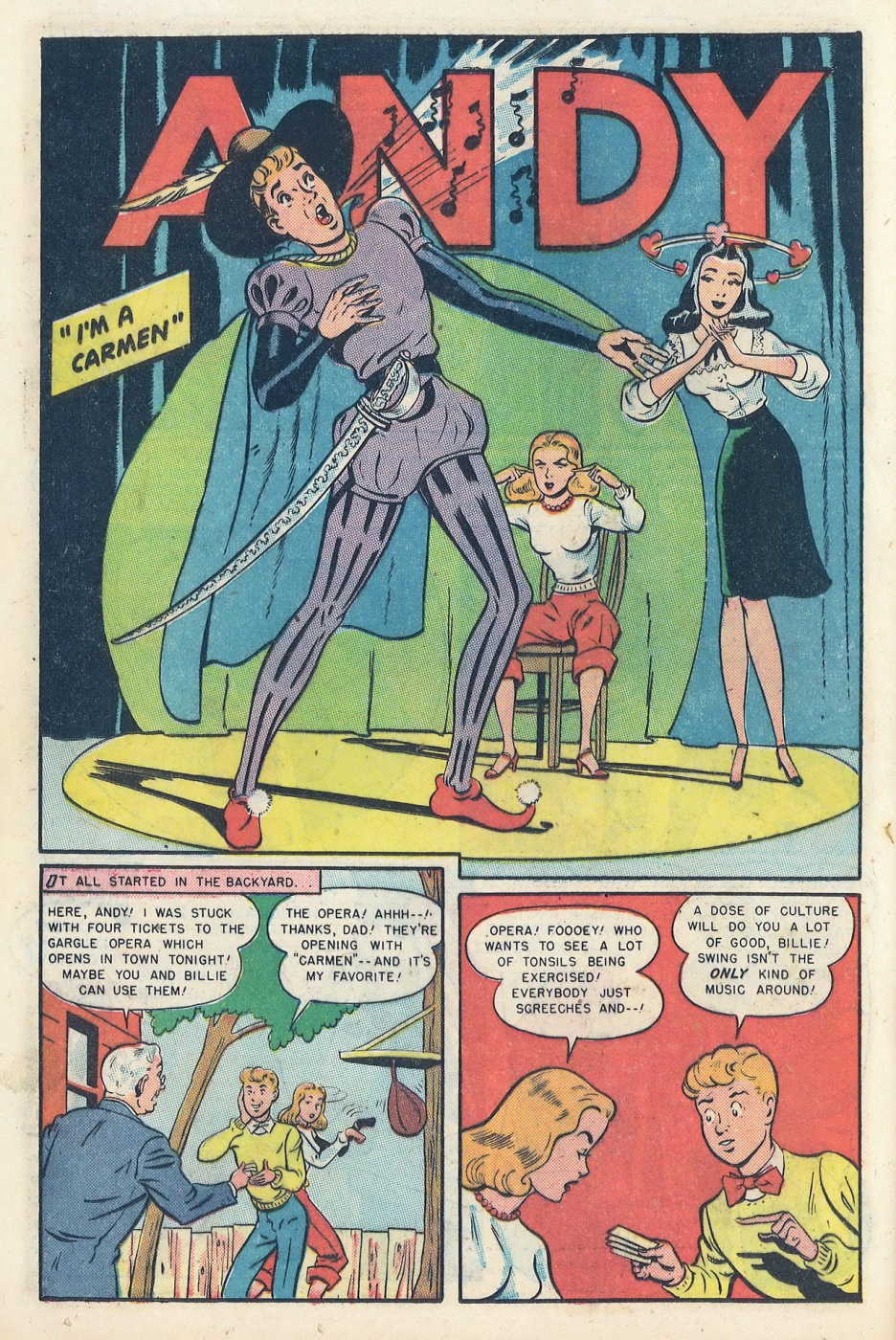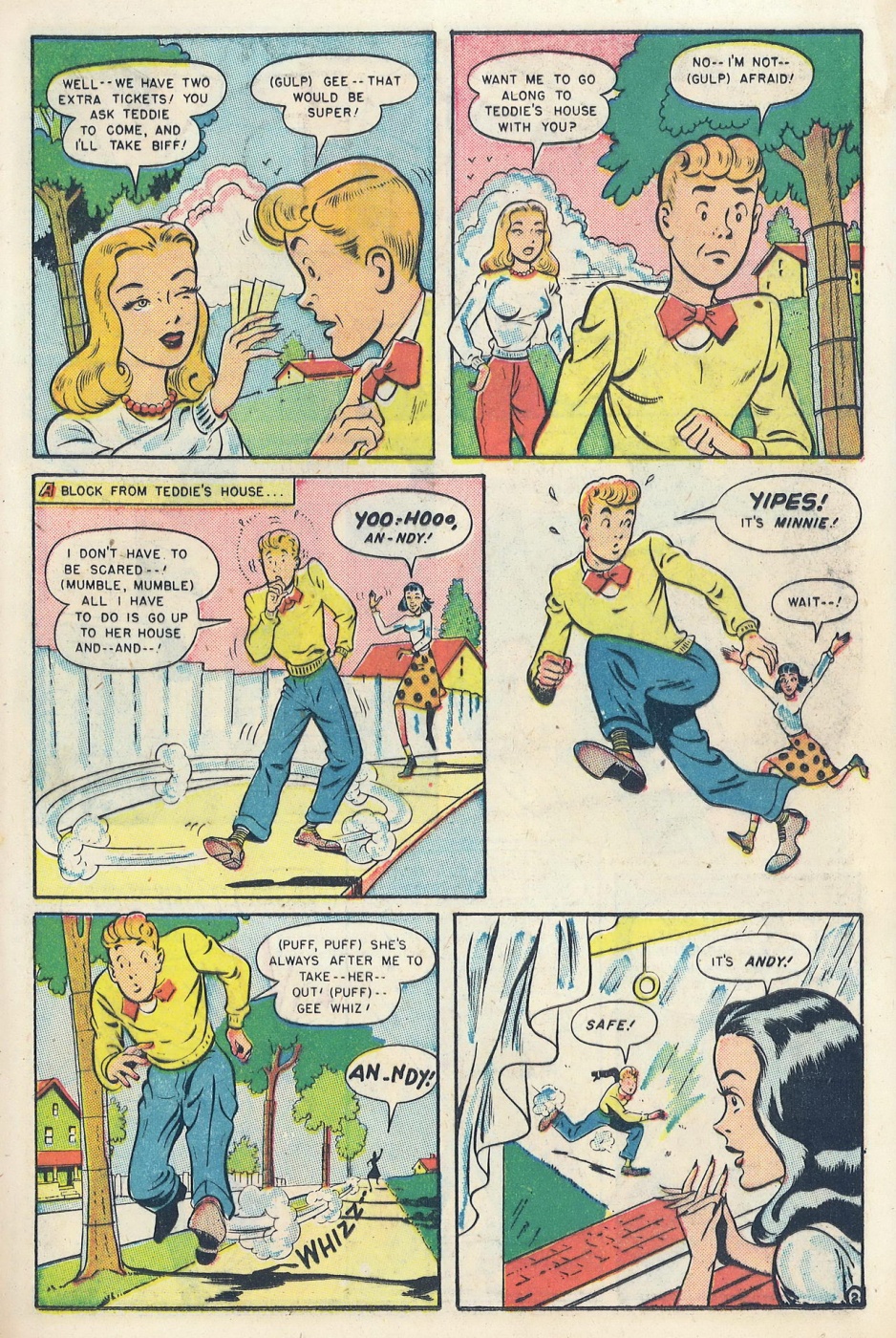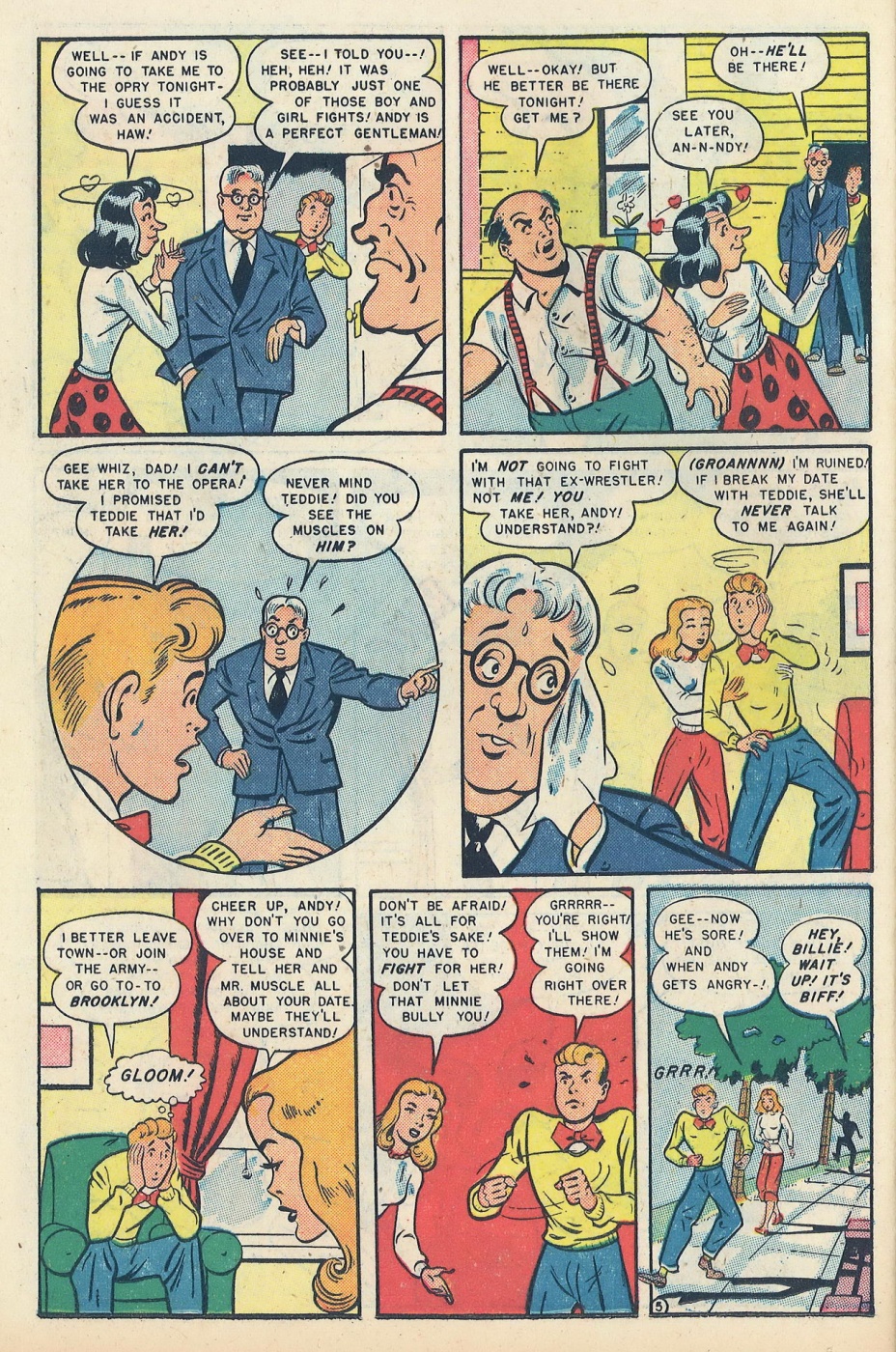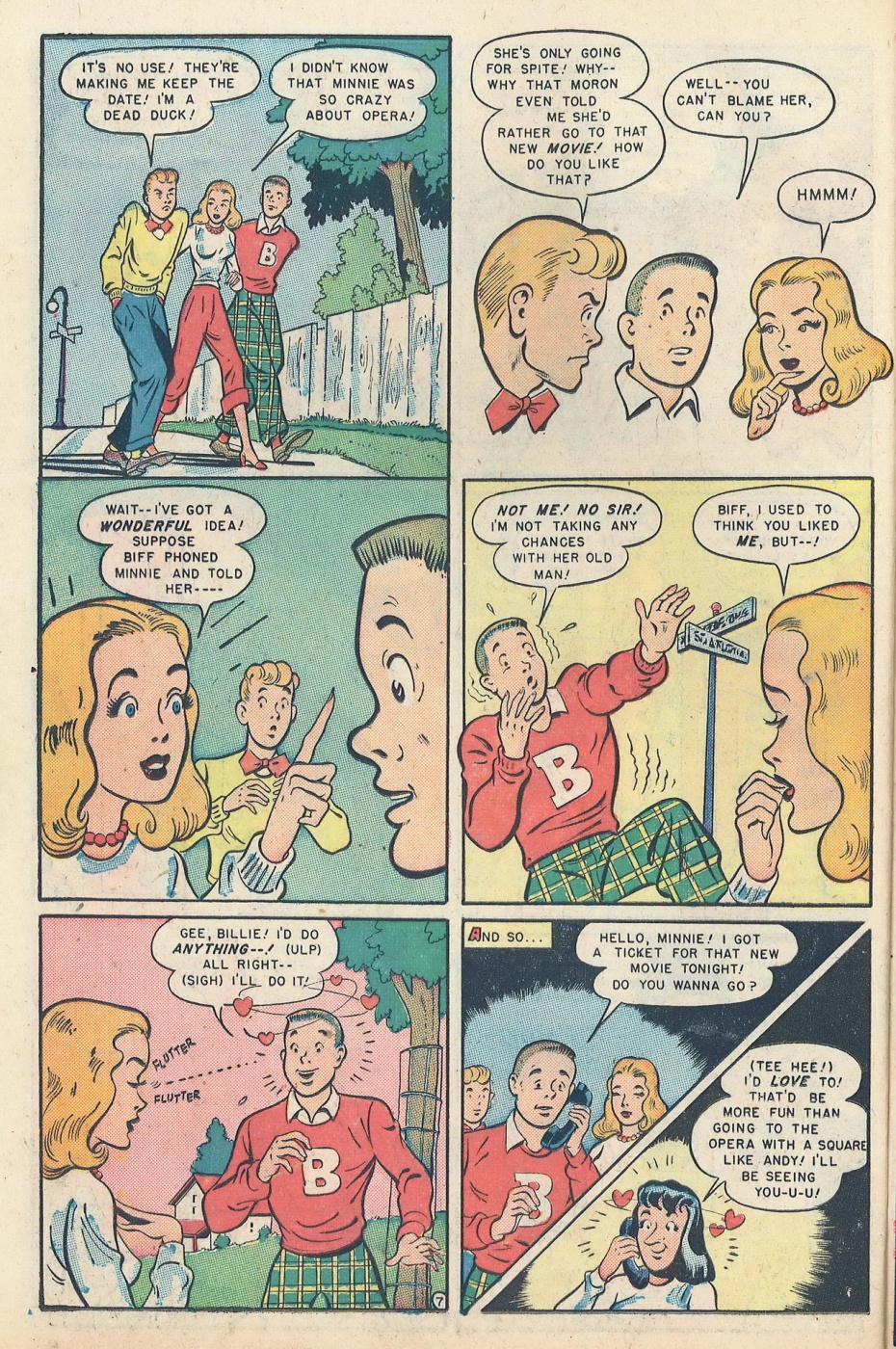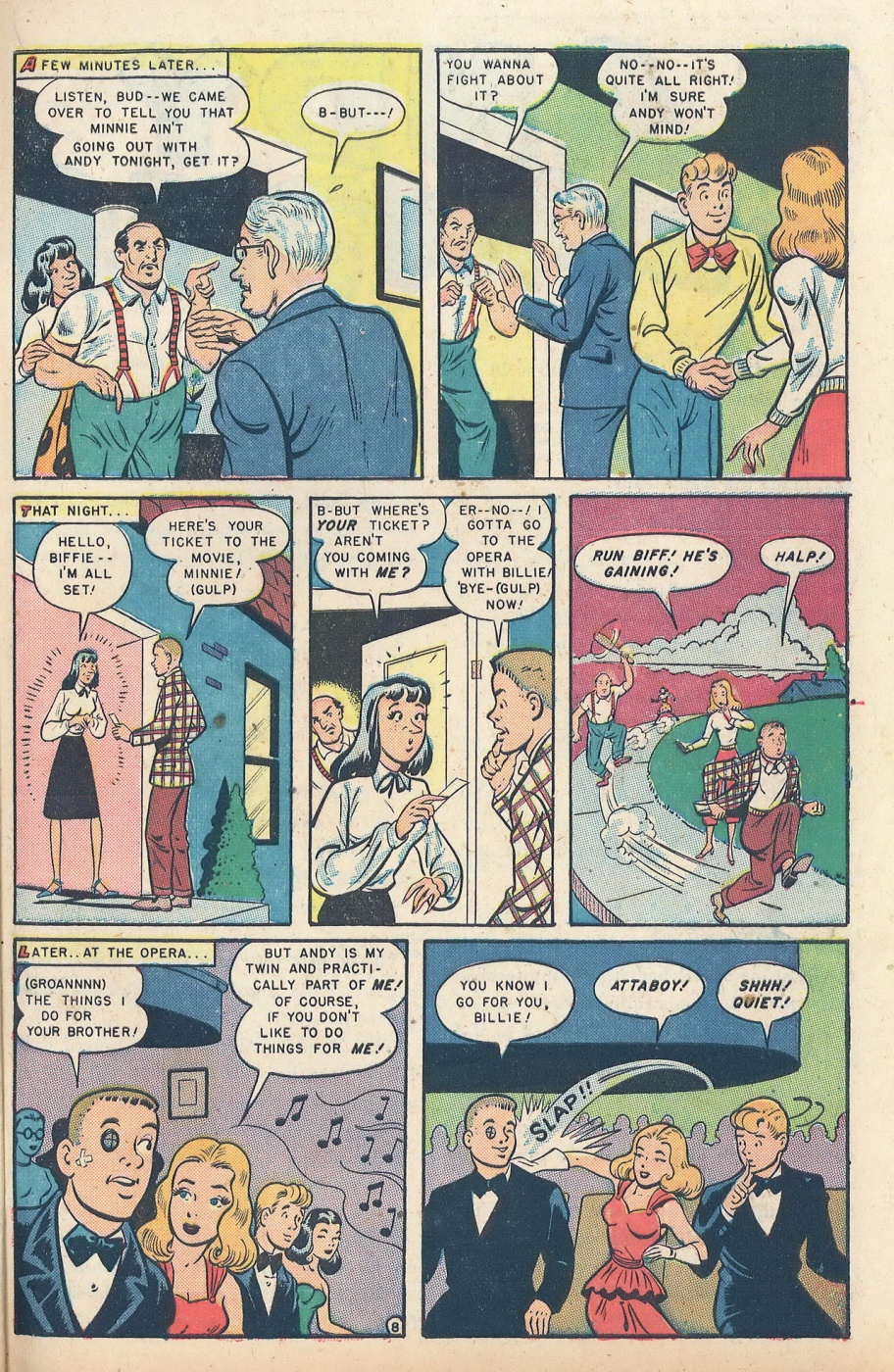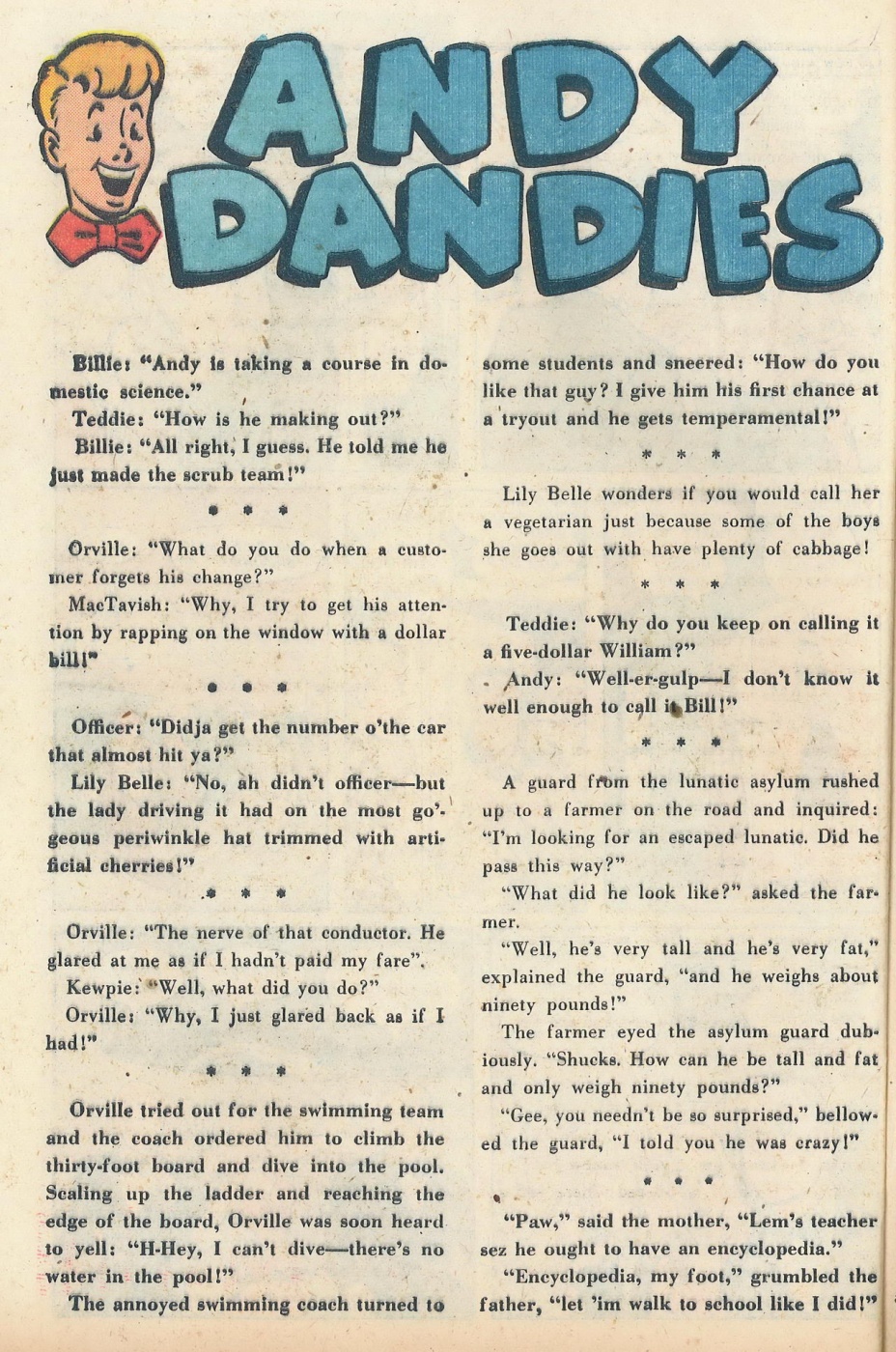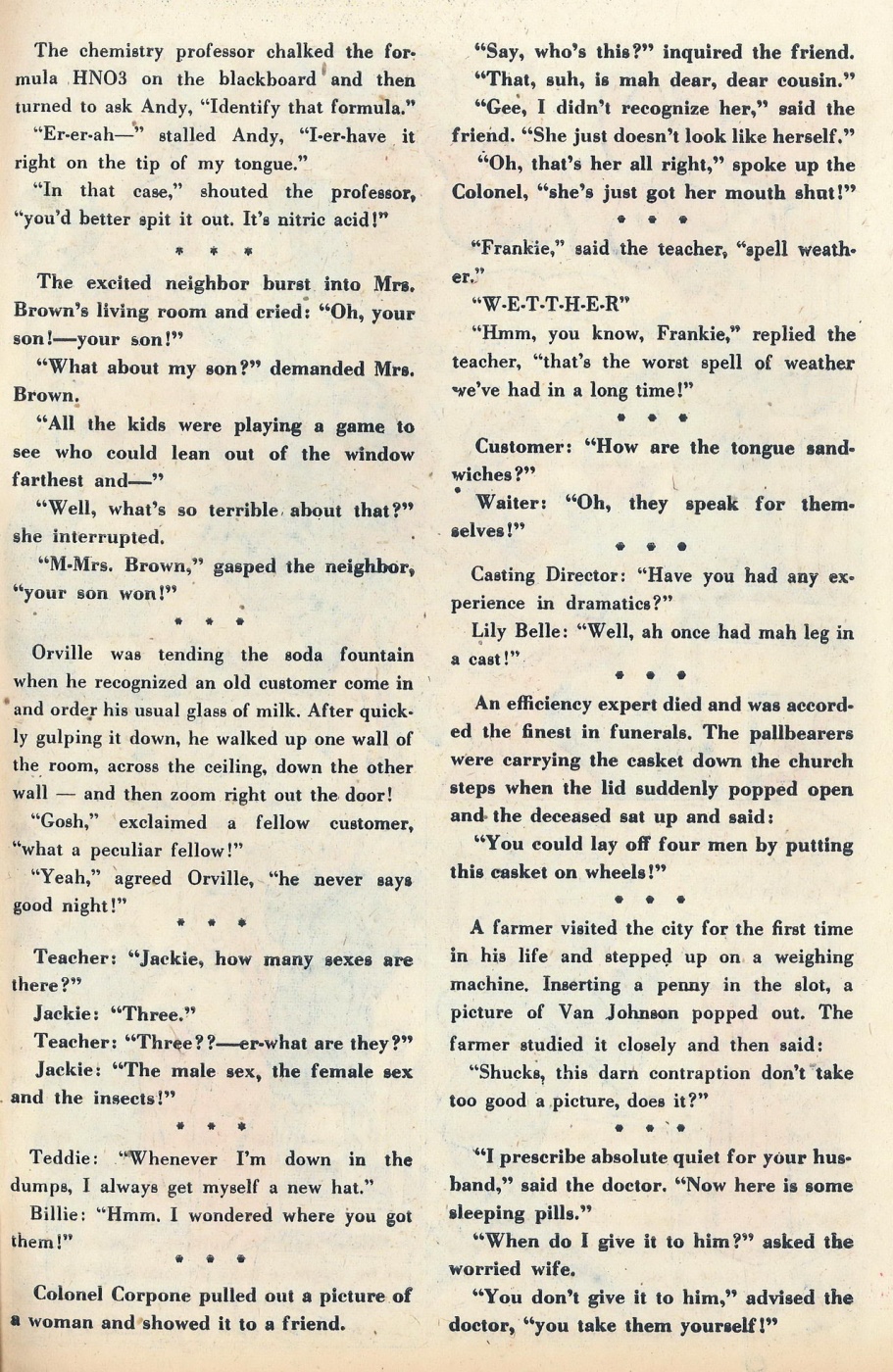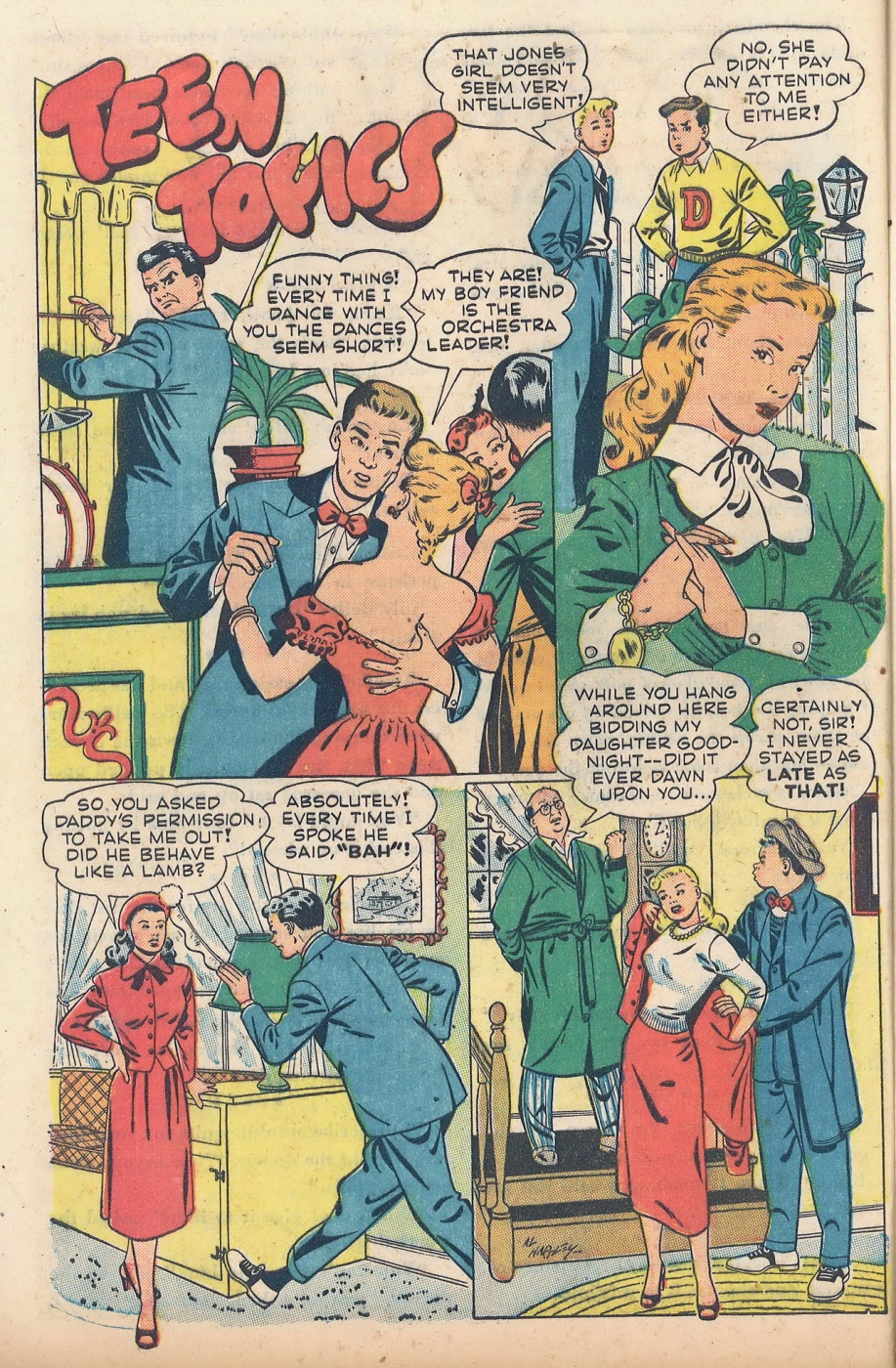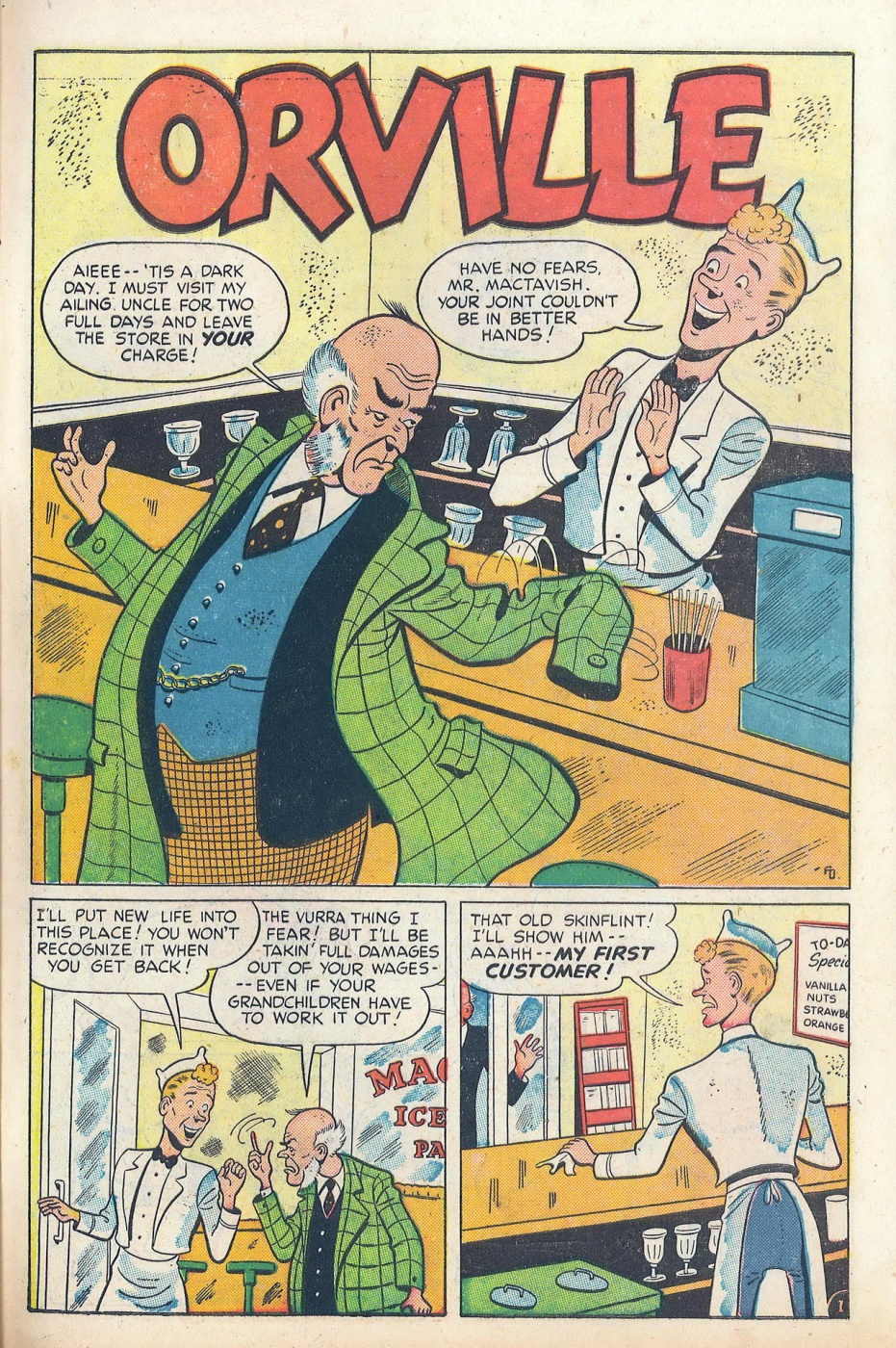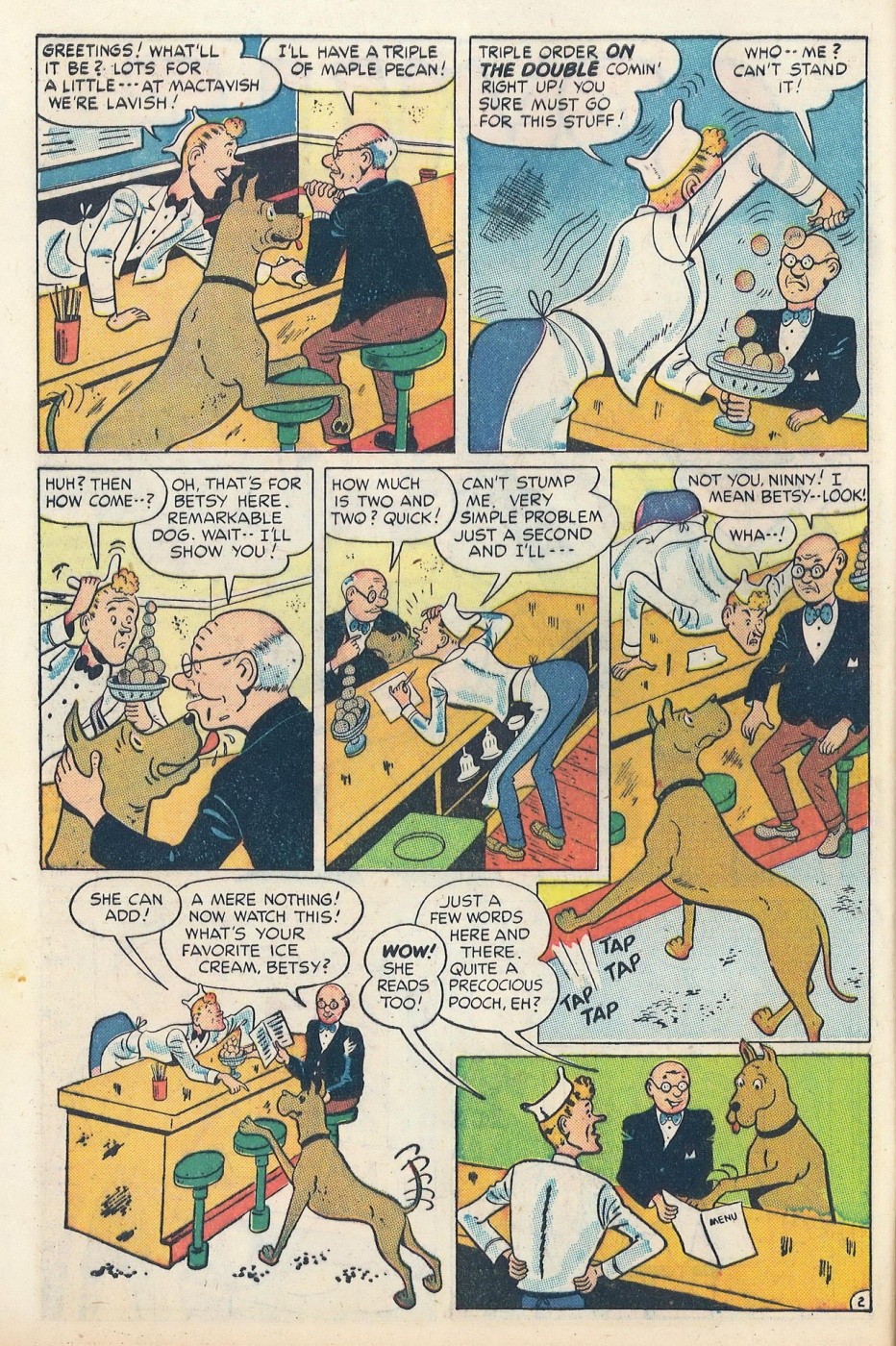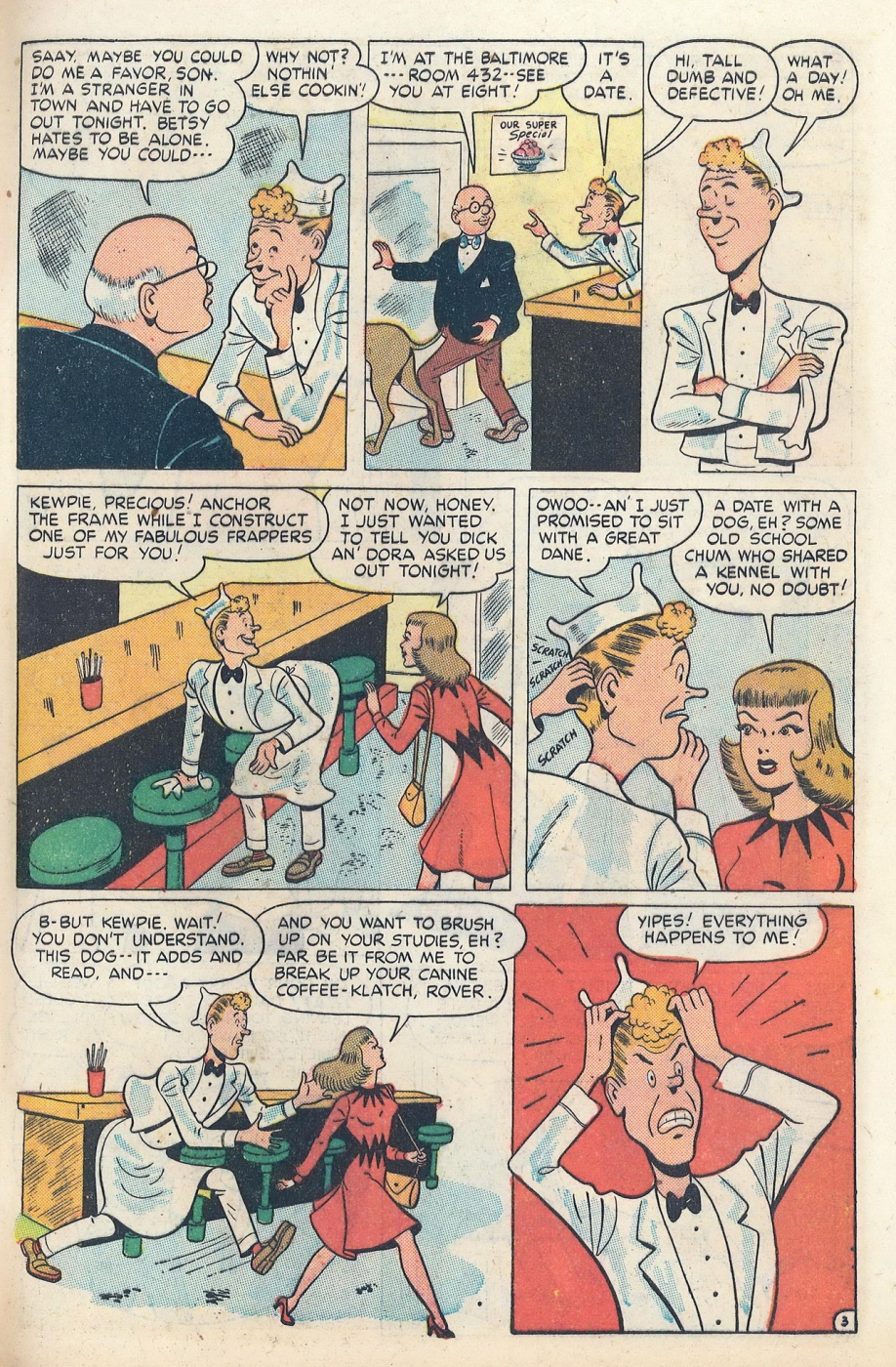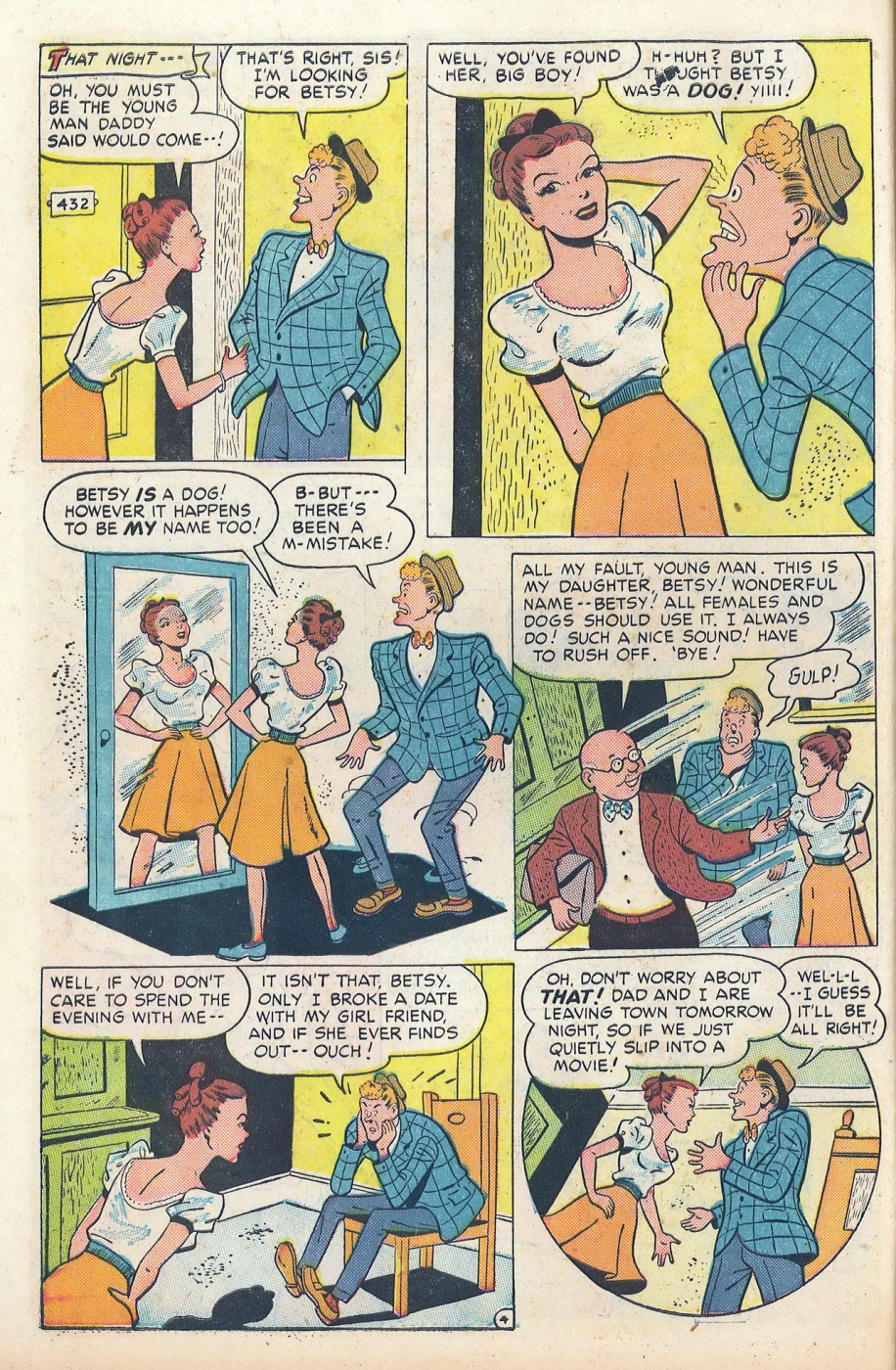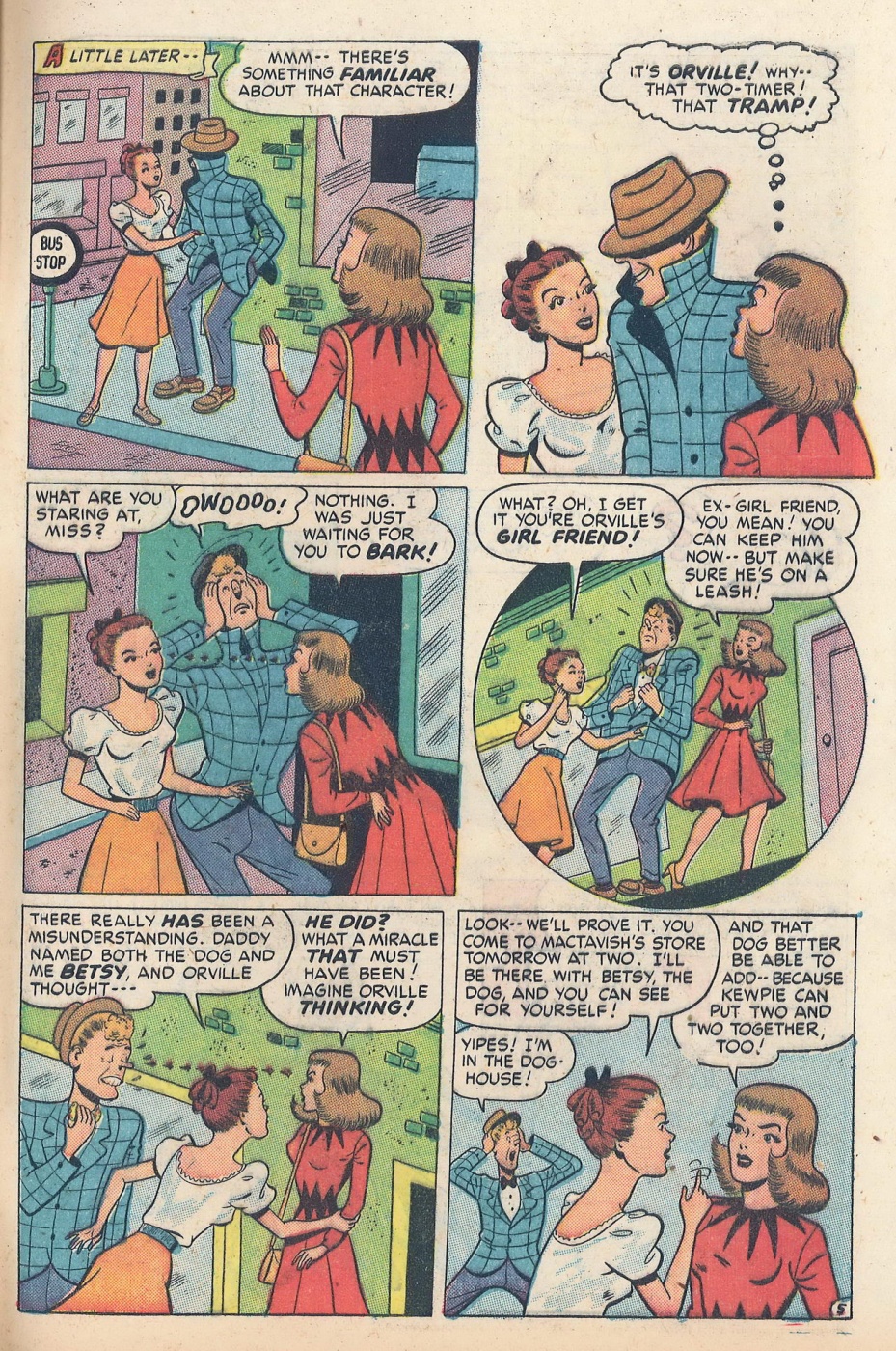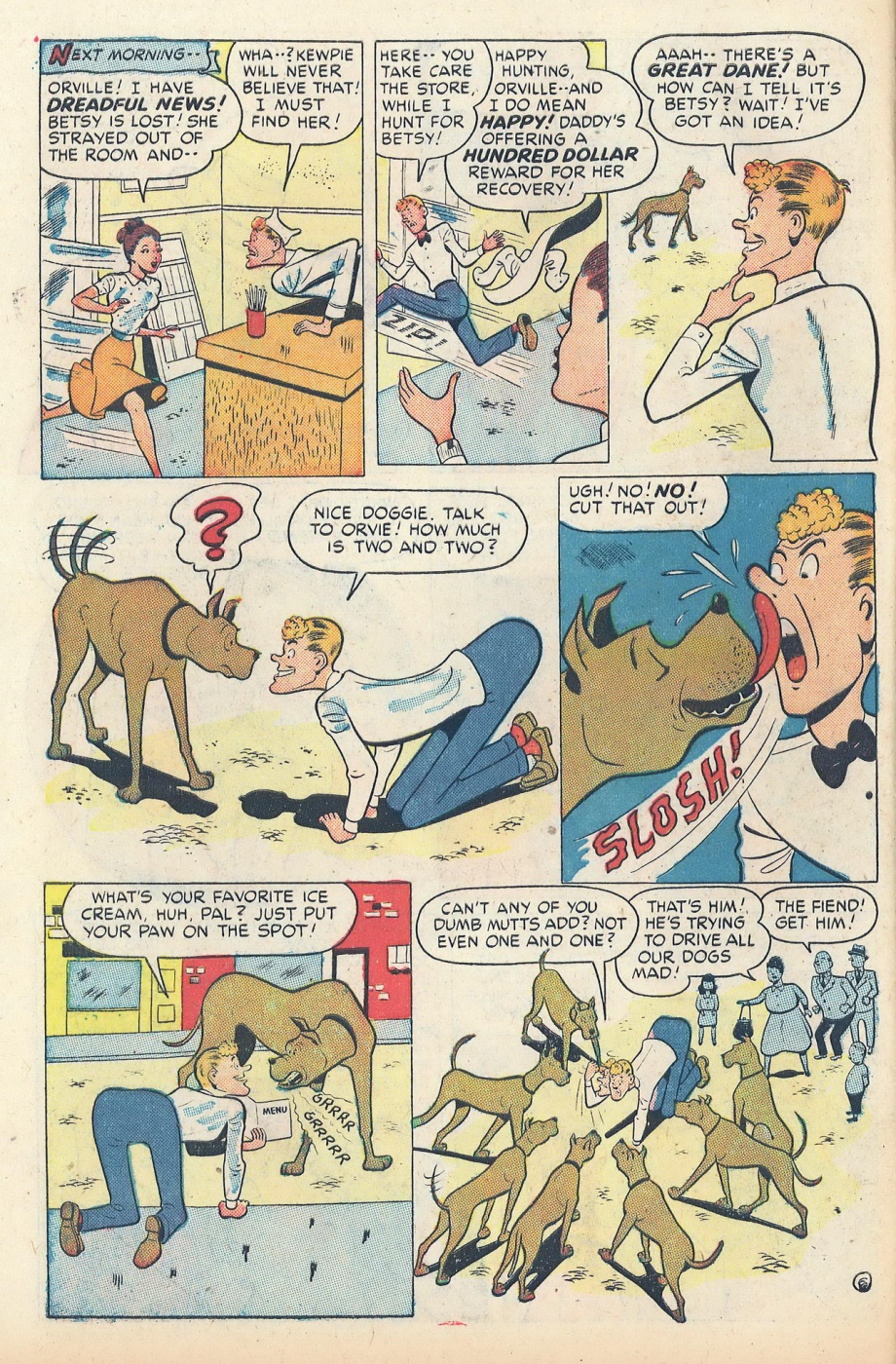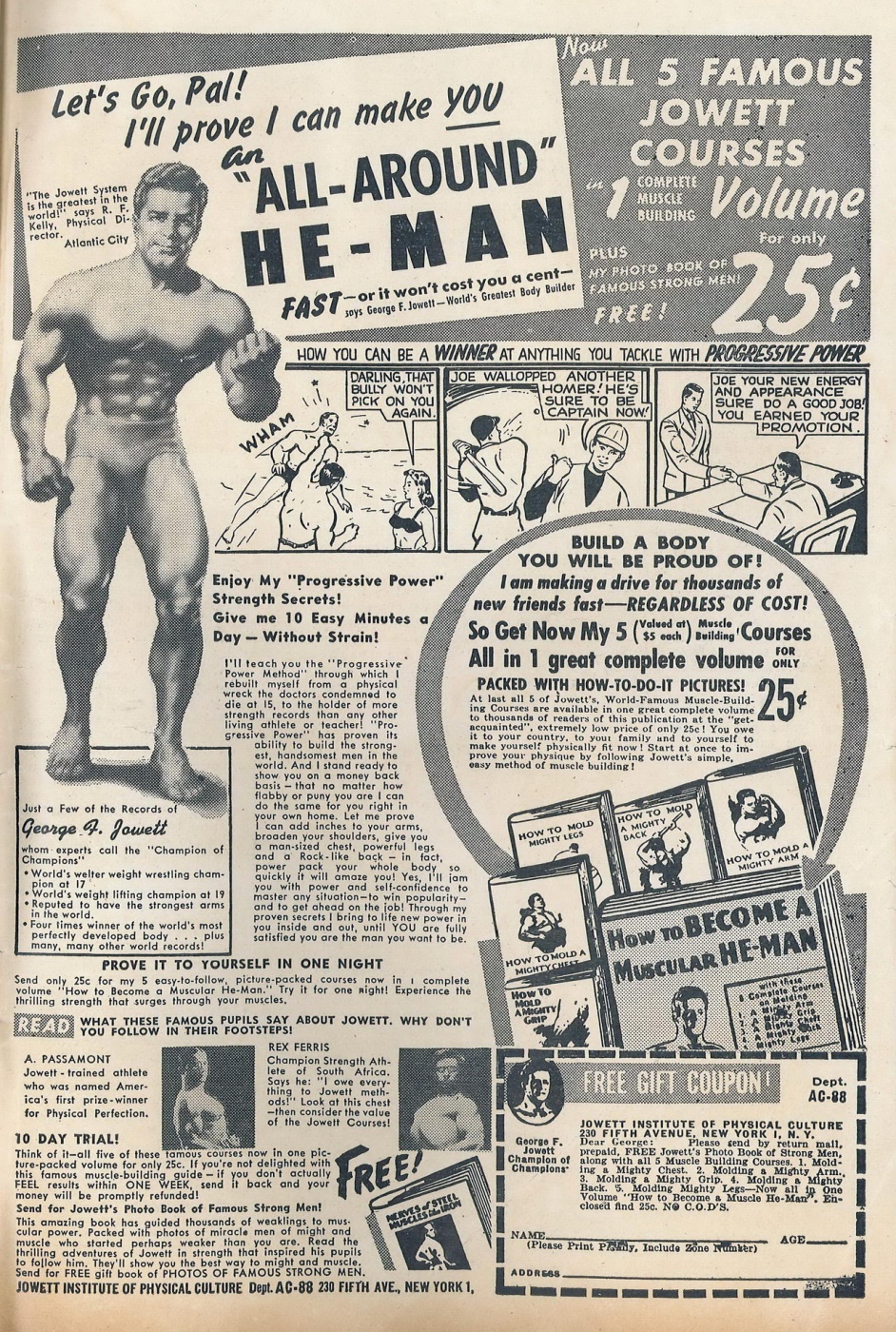 Liked this page?
Then why not get our iOS app from
Apple App Store
? Then you will have the world's biggest collection of jokes and inspiring quotes right in your pocket, and the app will work faster than the site, so it will save you time and keep you entertained.