Comic Strips: Andy Hardy #2
Comic Strips on this webpage:
1. 'I'll let you try my water mask, Andy…' (1 page)
Andy dives underwater, but he does not realize he is being tricked.
2. 'I'll eat my toast on my way down to Mr. Potts' flower shop, Mom…' (10 pages)
3. 'Polly Benedict Elected Fiesta Queen' (13 pages)
4. 'I'll get it, Mom!' (7 pages)
5. 'Hey, Andy…I want you to meet my cousin from Chicago!' (4 pages)
Beezy lies that his sister is a big TV star, so that Andy would meet her. When he does meet her, he tries to run away.
Content Genre: Teen Comedy; Humor; Jokes; Adventure.
Characters: Andy Hardy; Mrs. Hardy; Polly Benedict; Stuffy Dingleberry; Charles; Mr. Potts; Flo; Mr. Dingleberry; Beezy; Tinsley Favershimm; Peaches McGee; Mrs. Benedict; Mr. Benedict; Aunt Gwendolyn; Uncle George; Cynthia.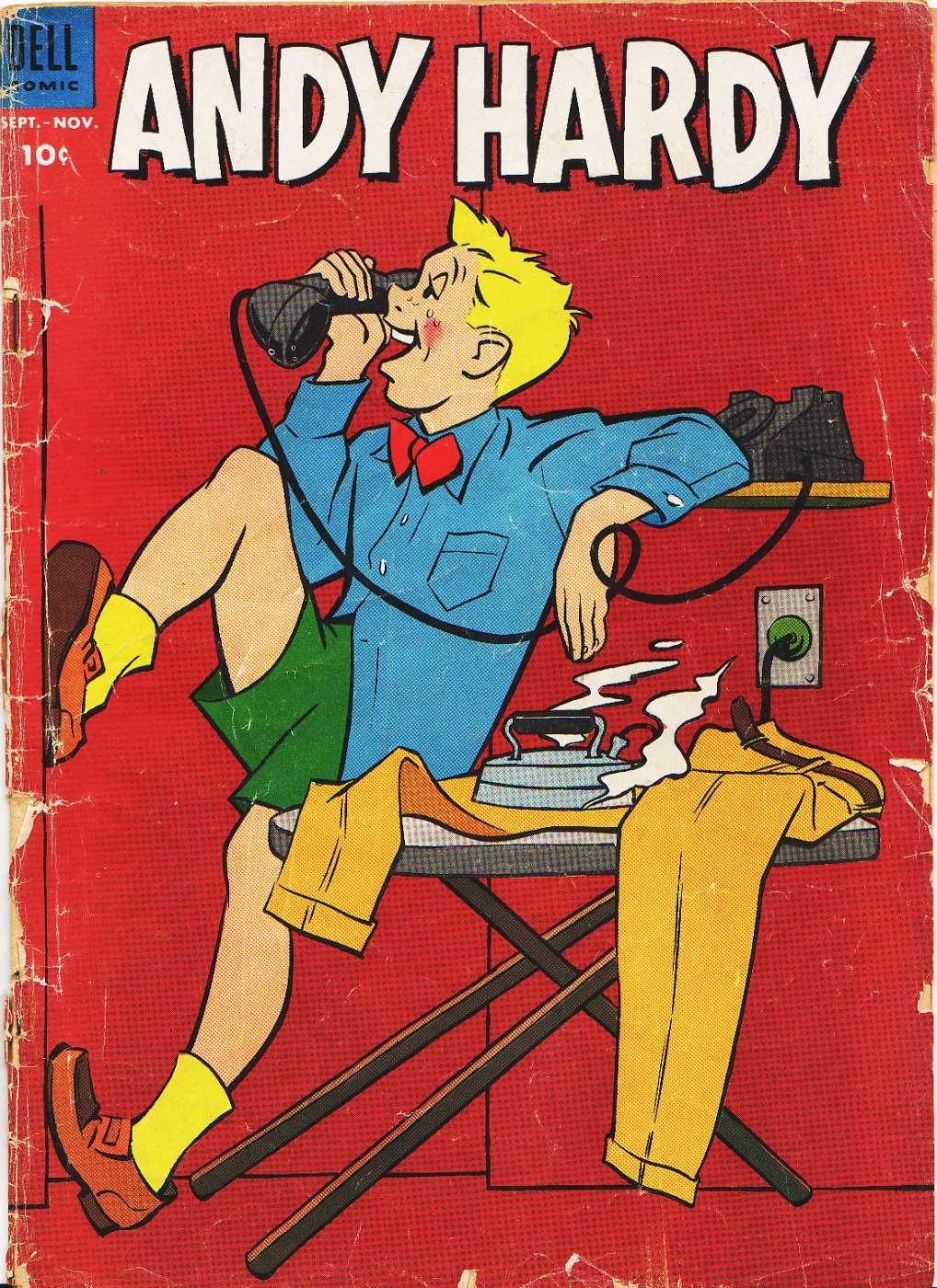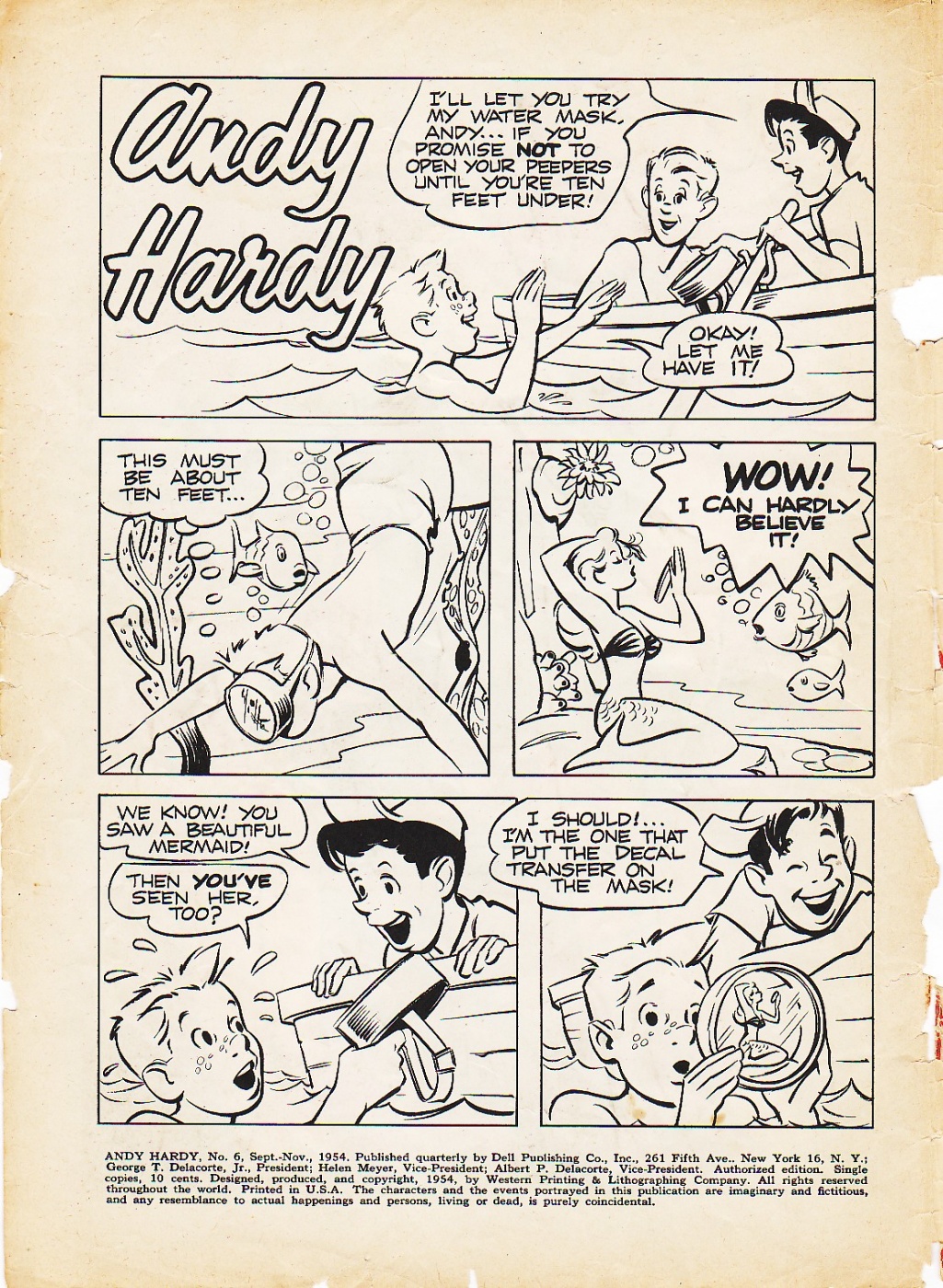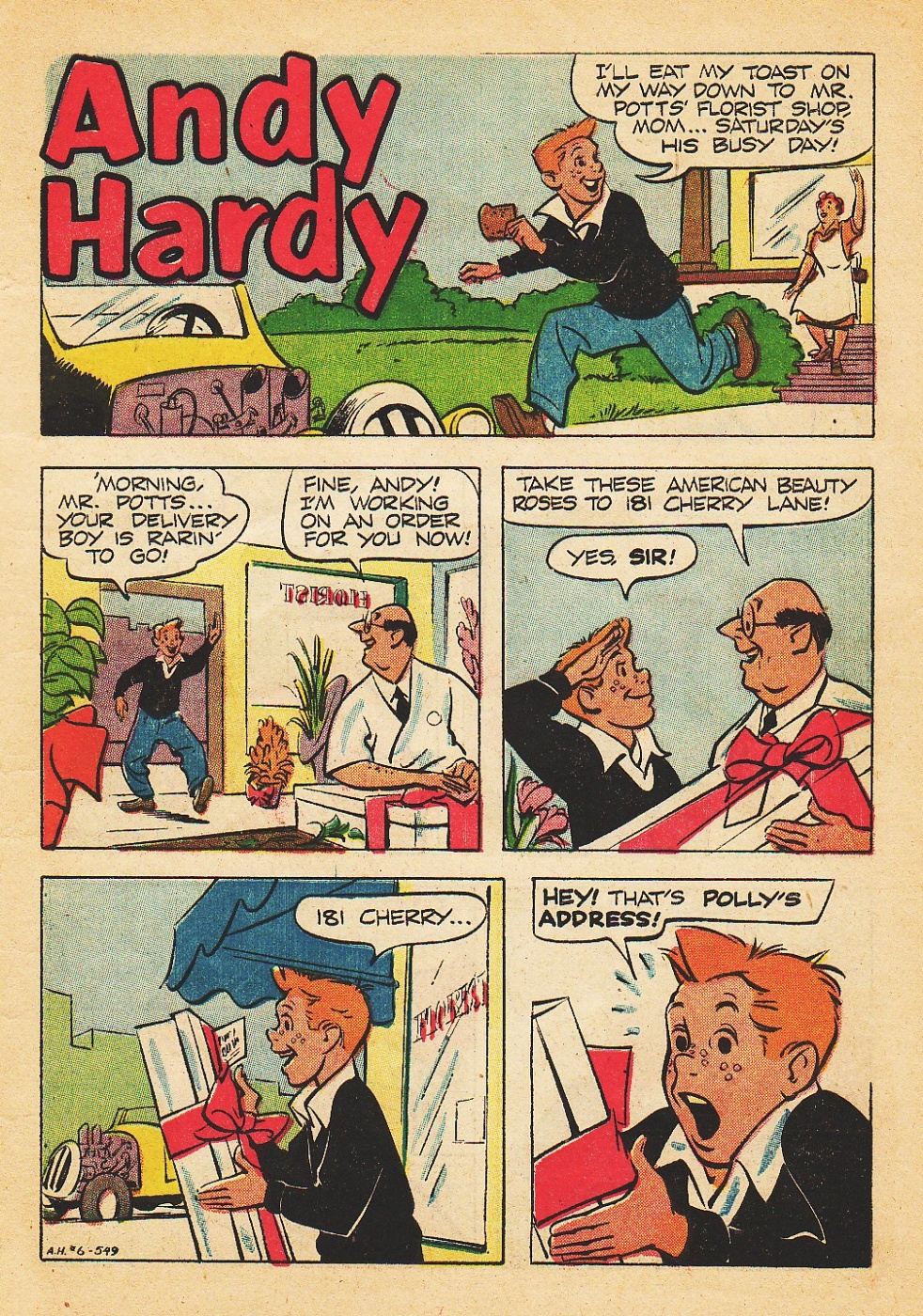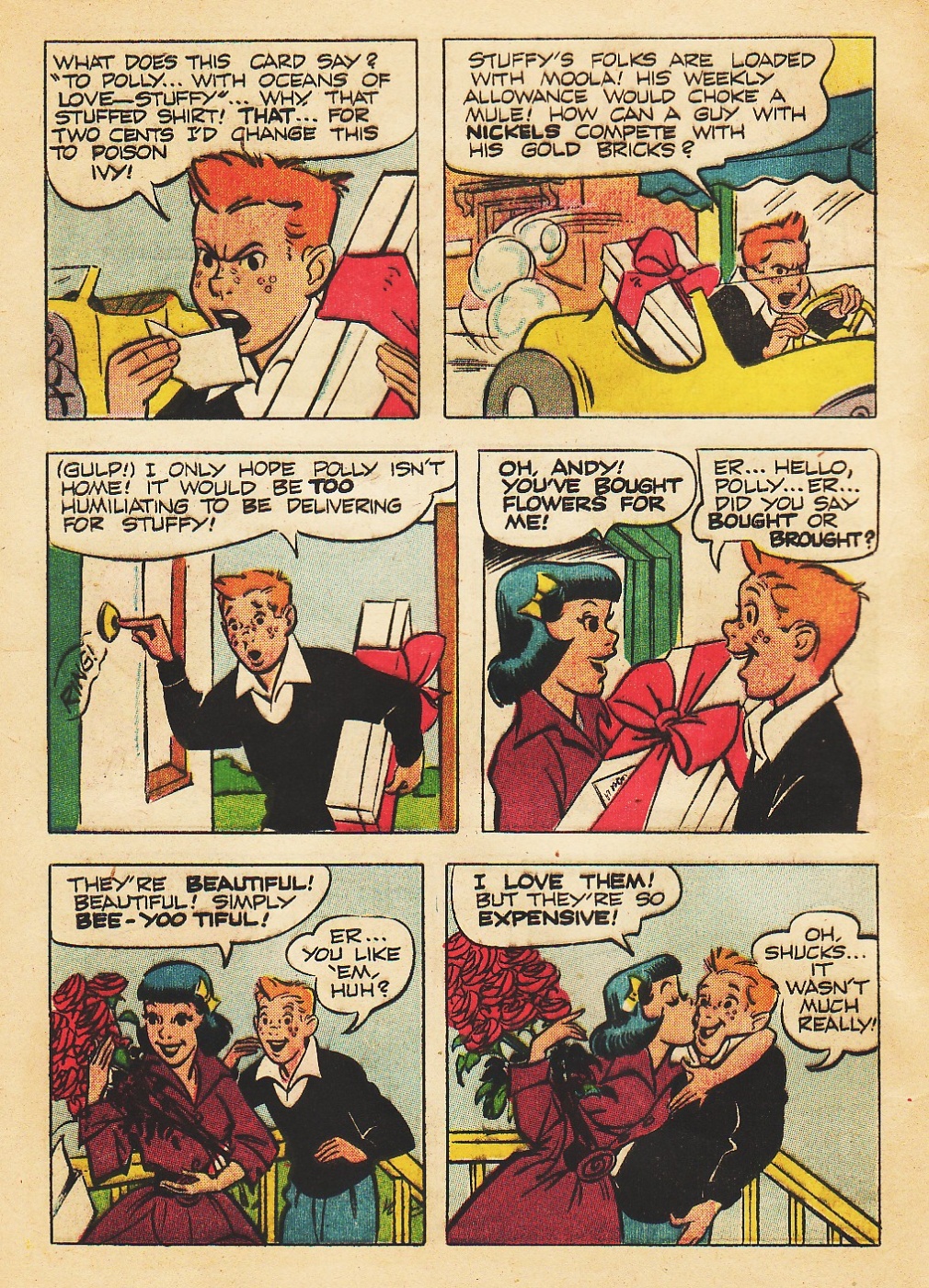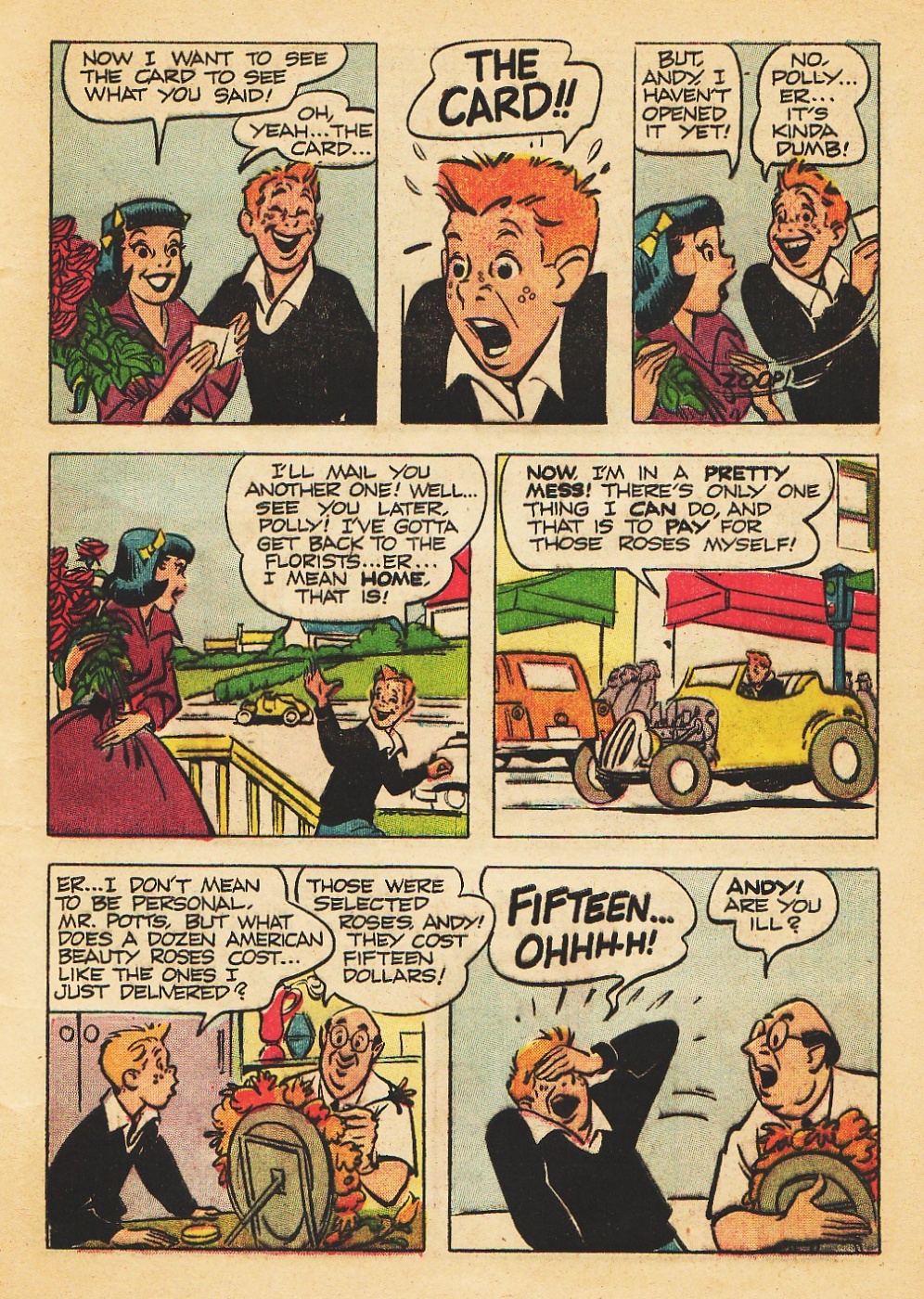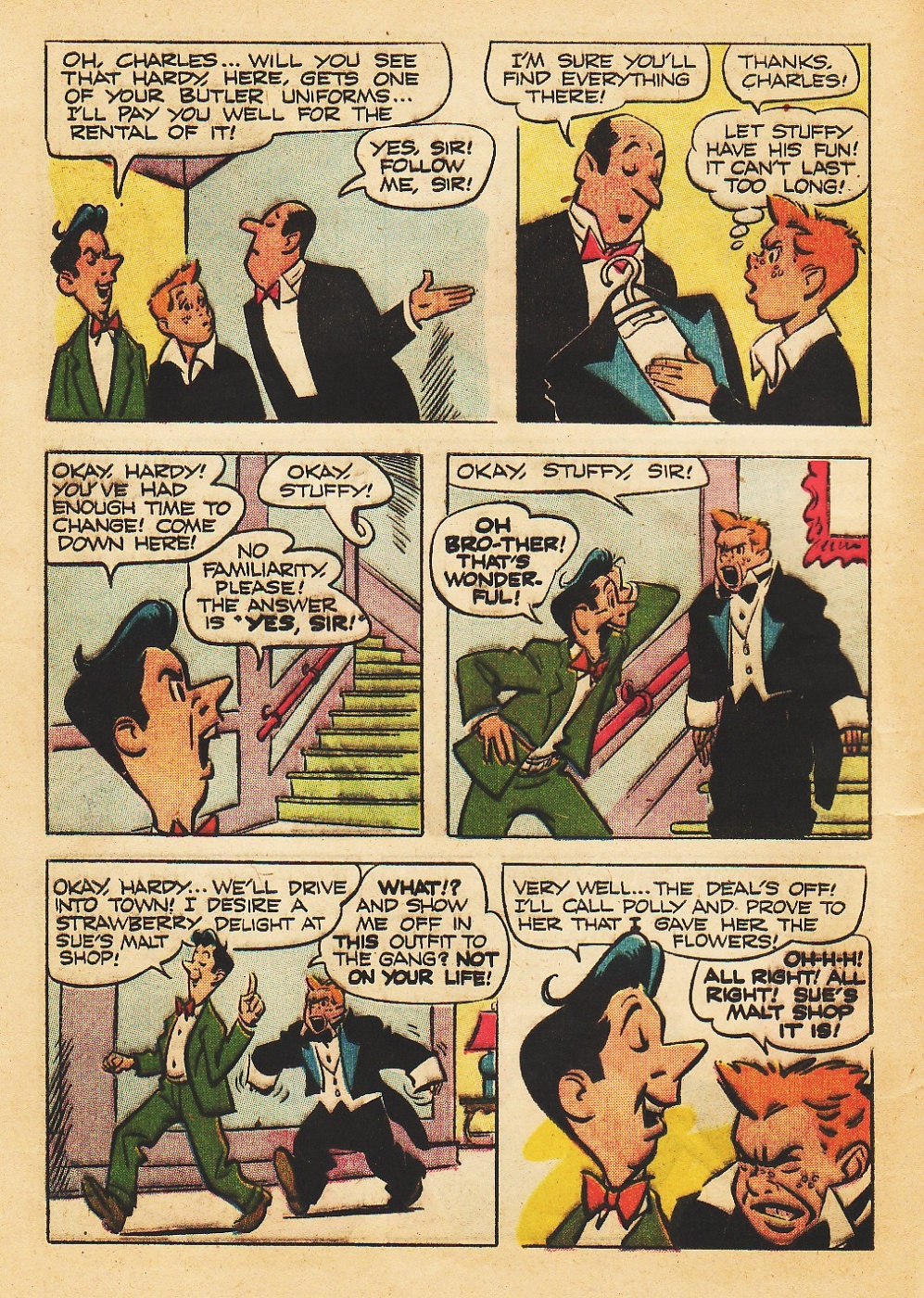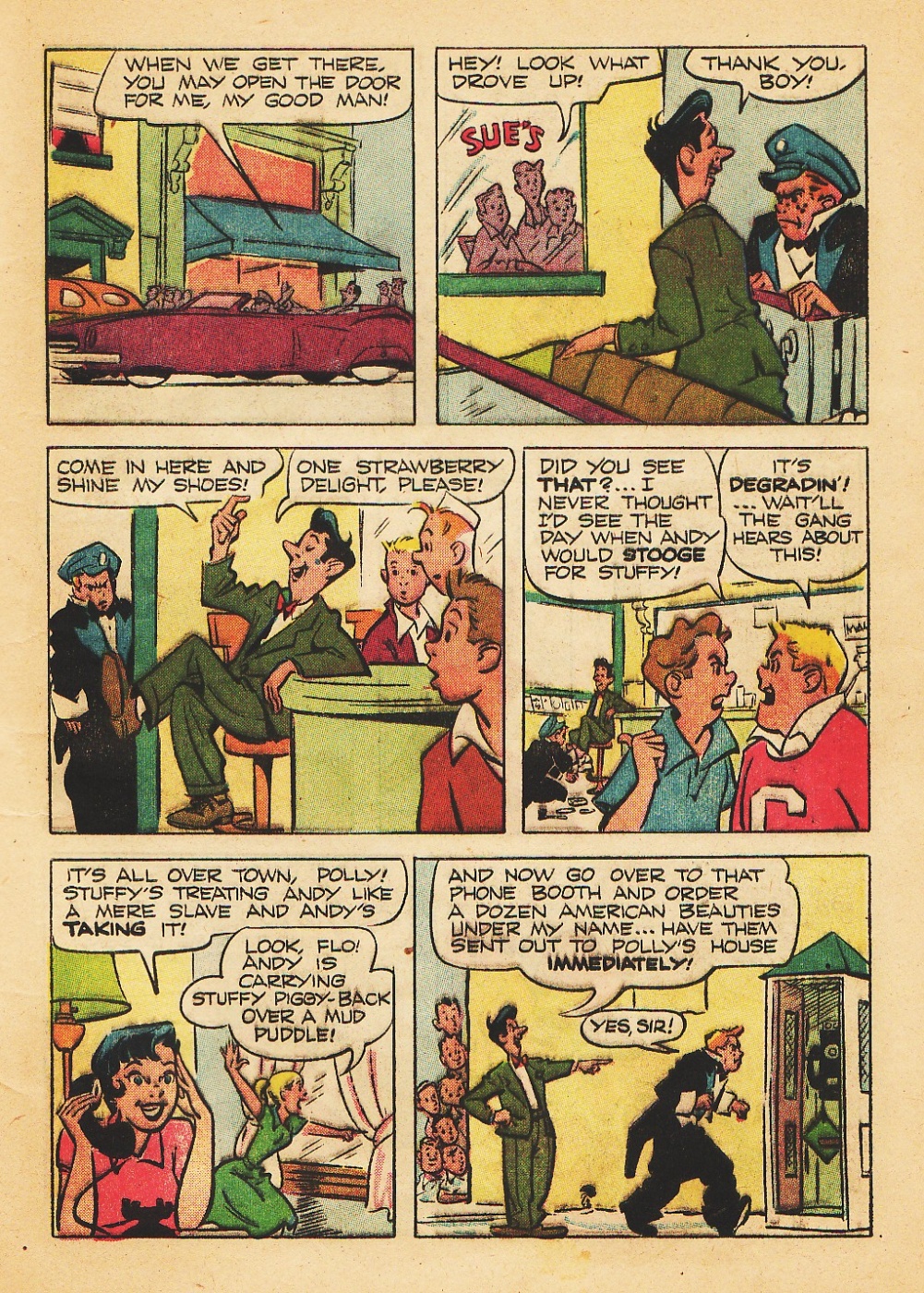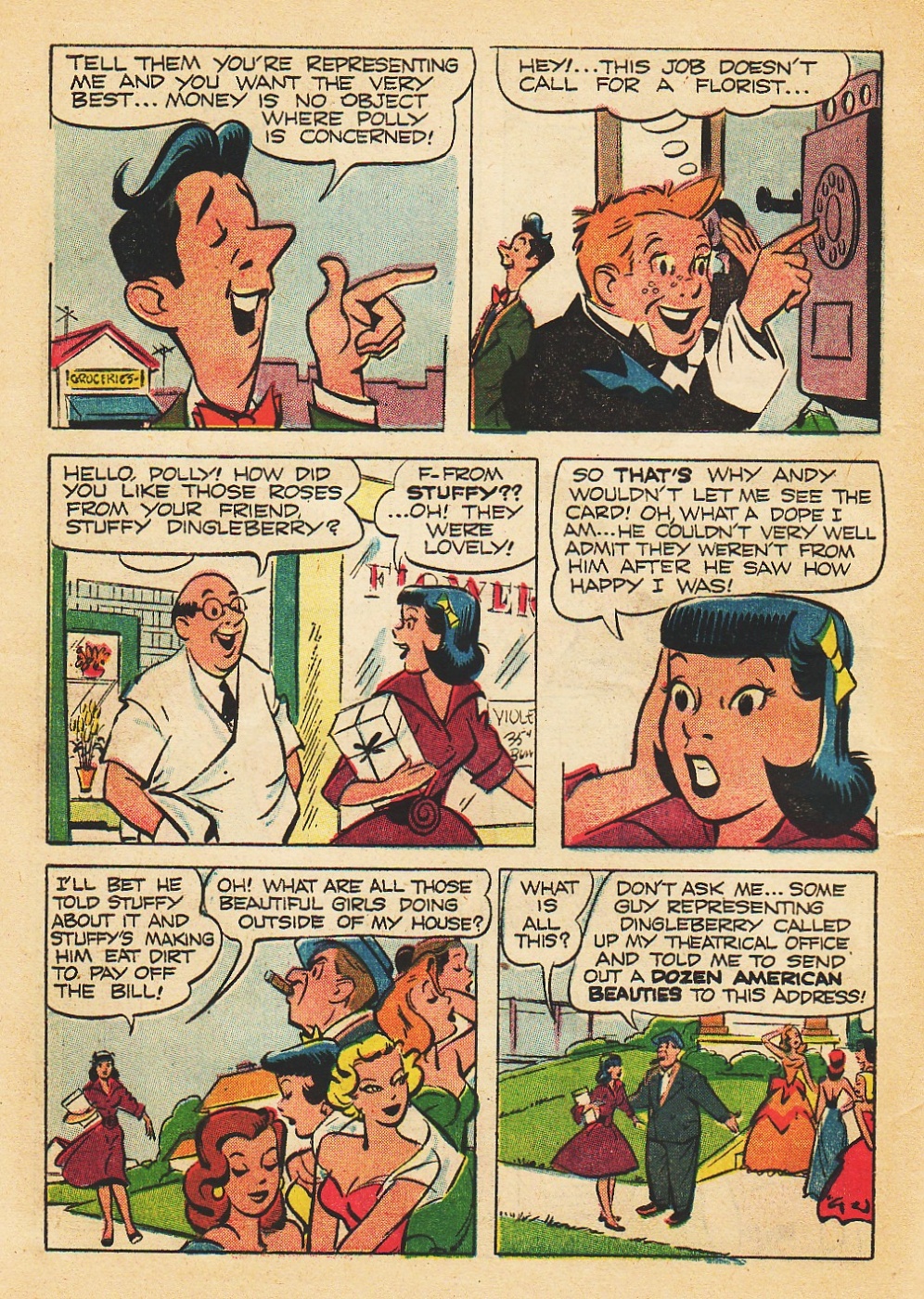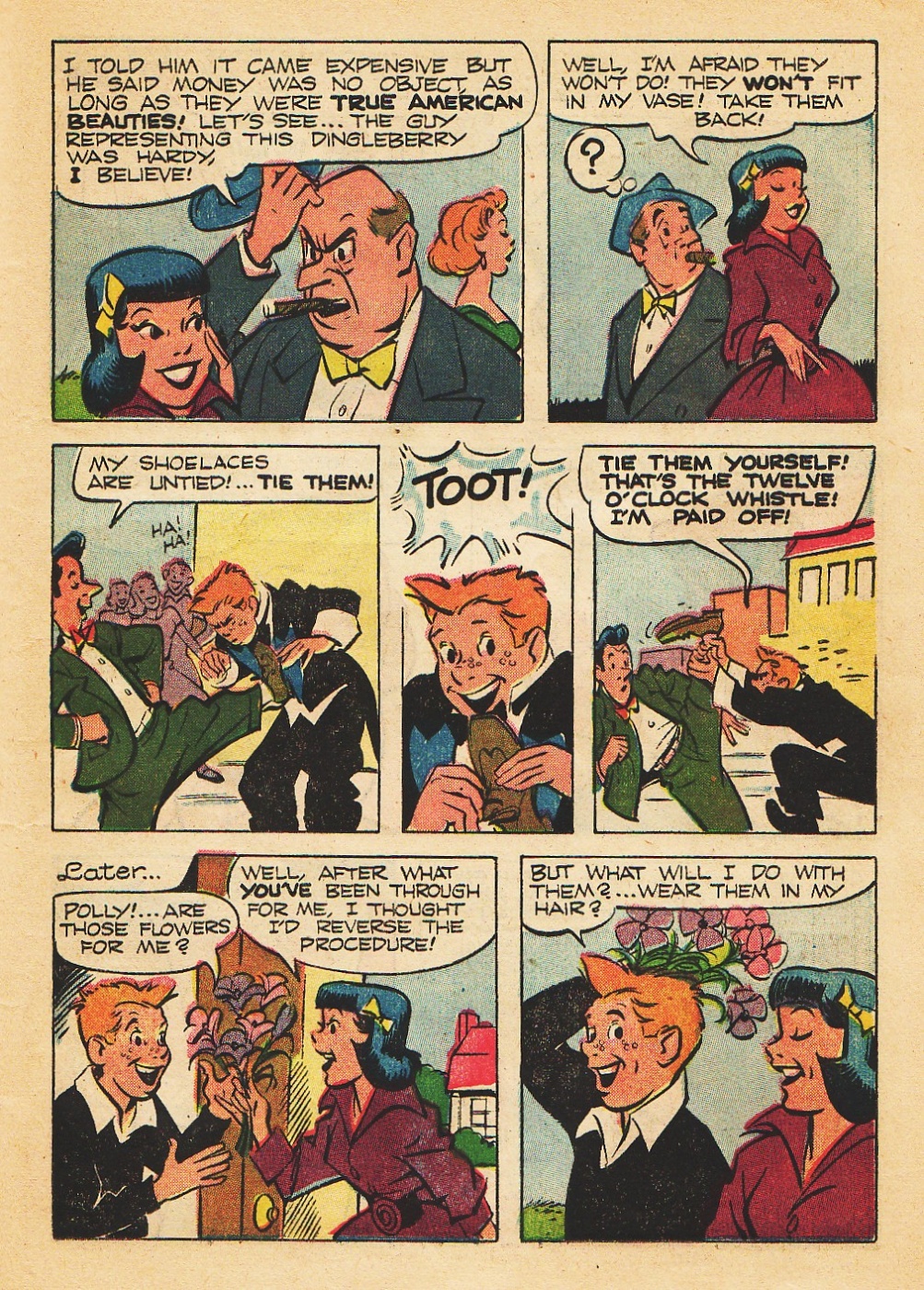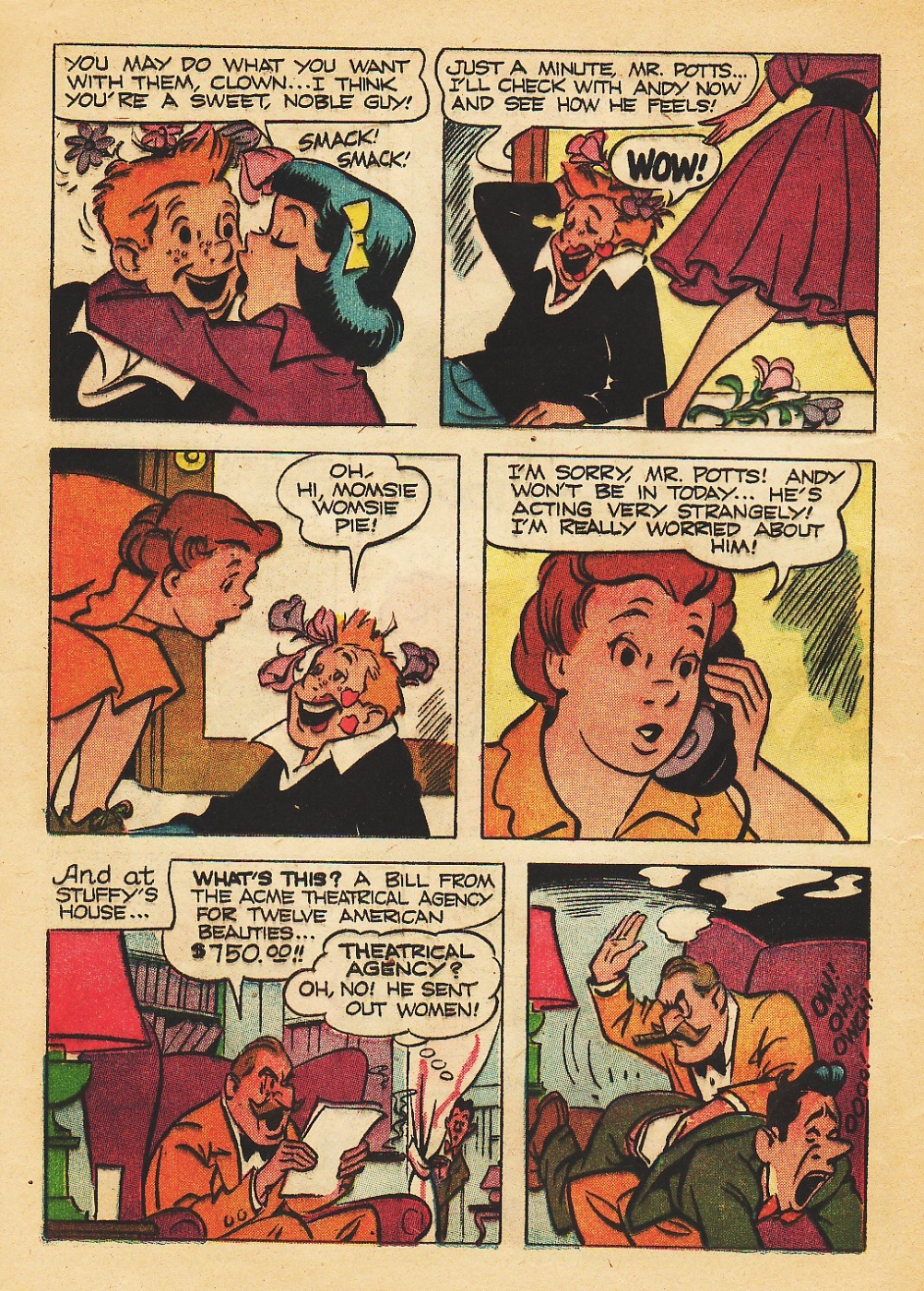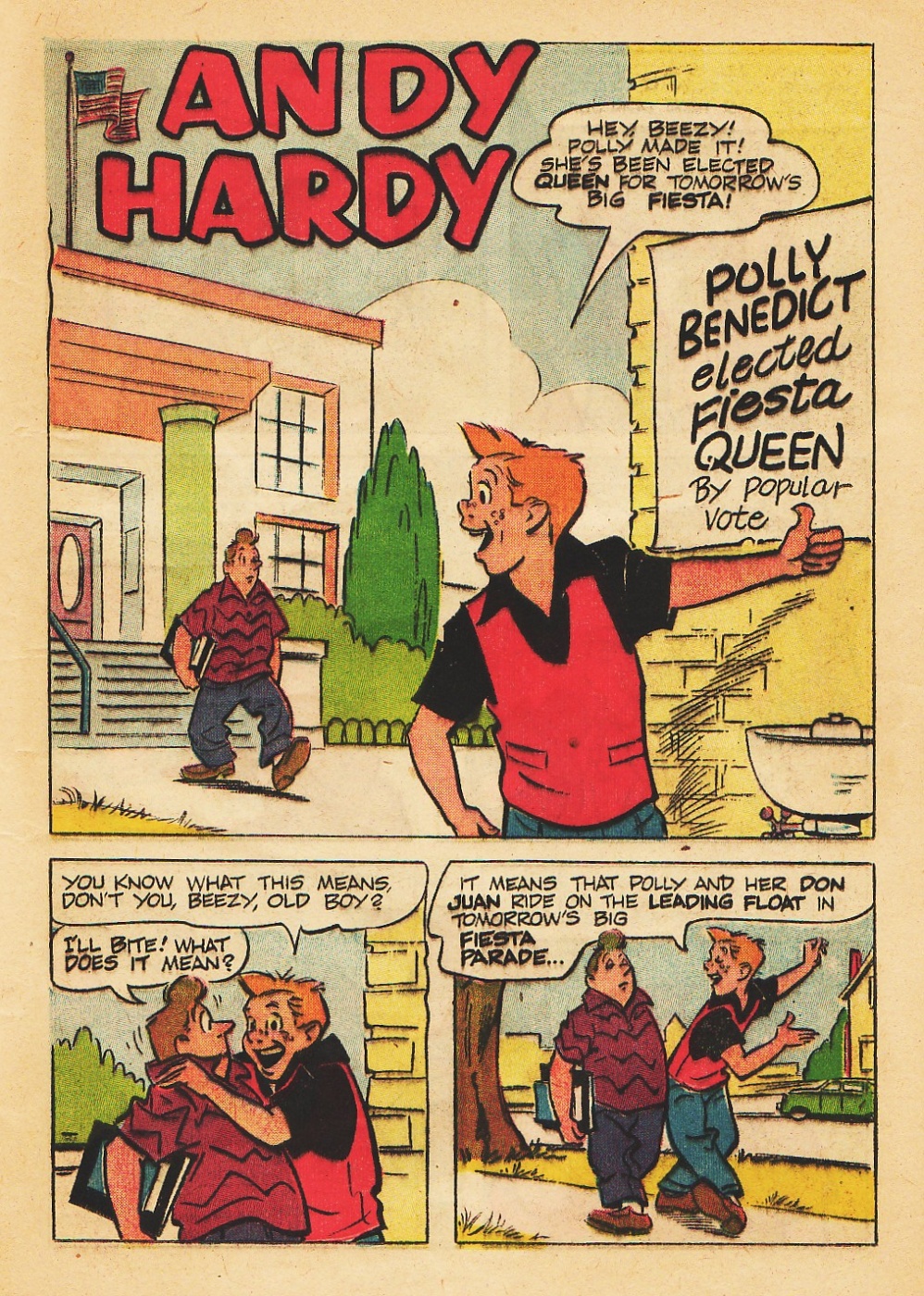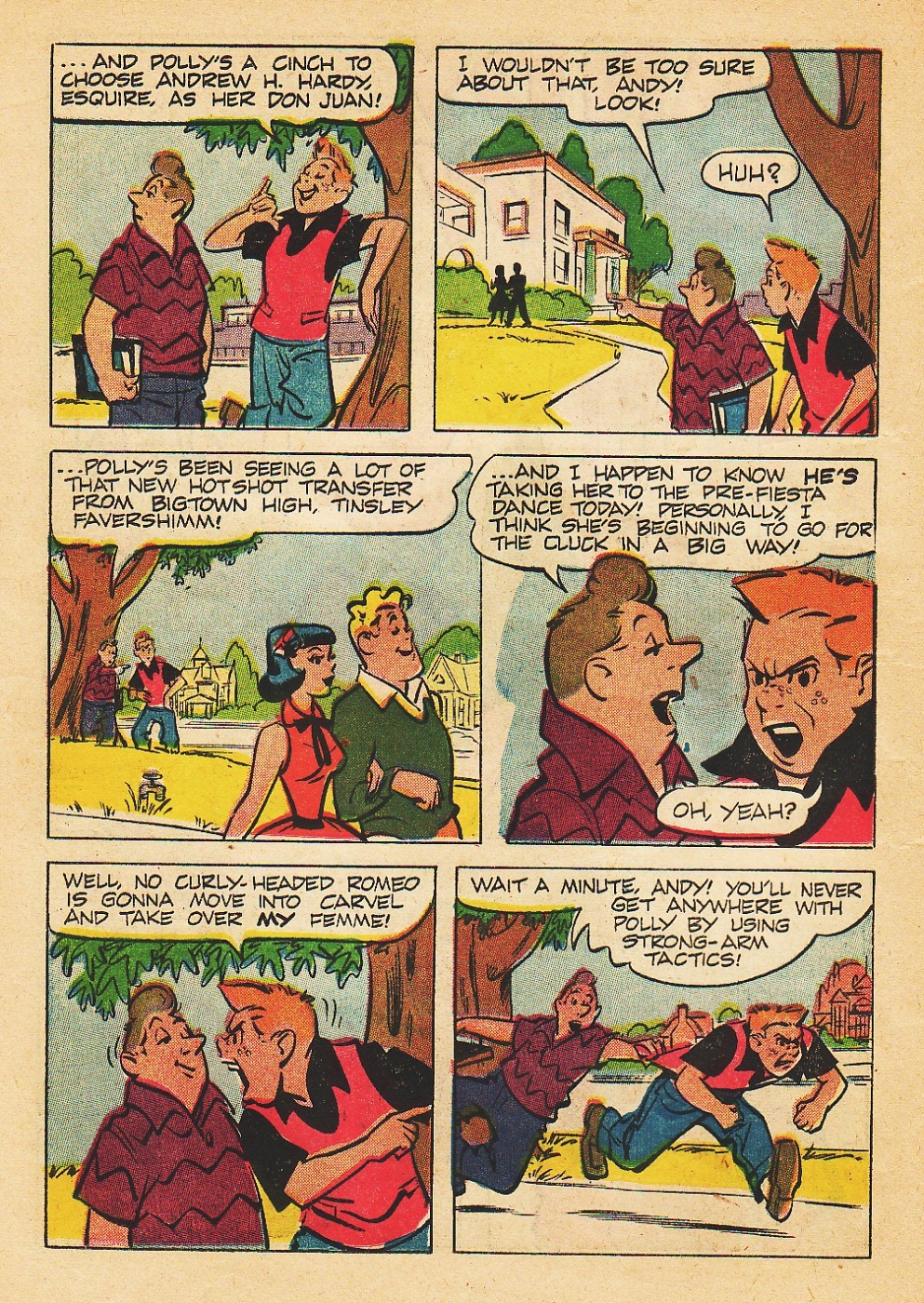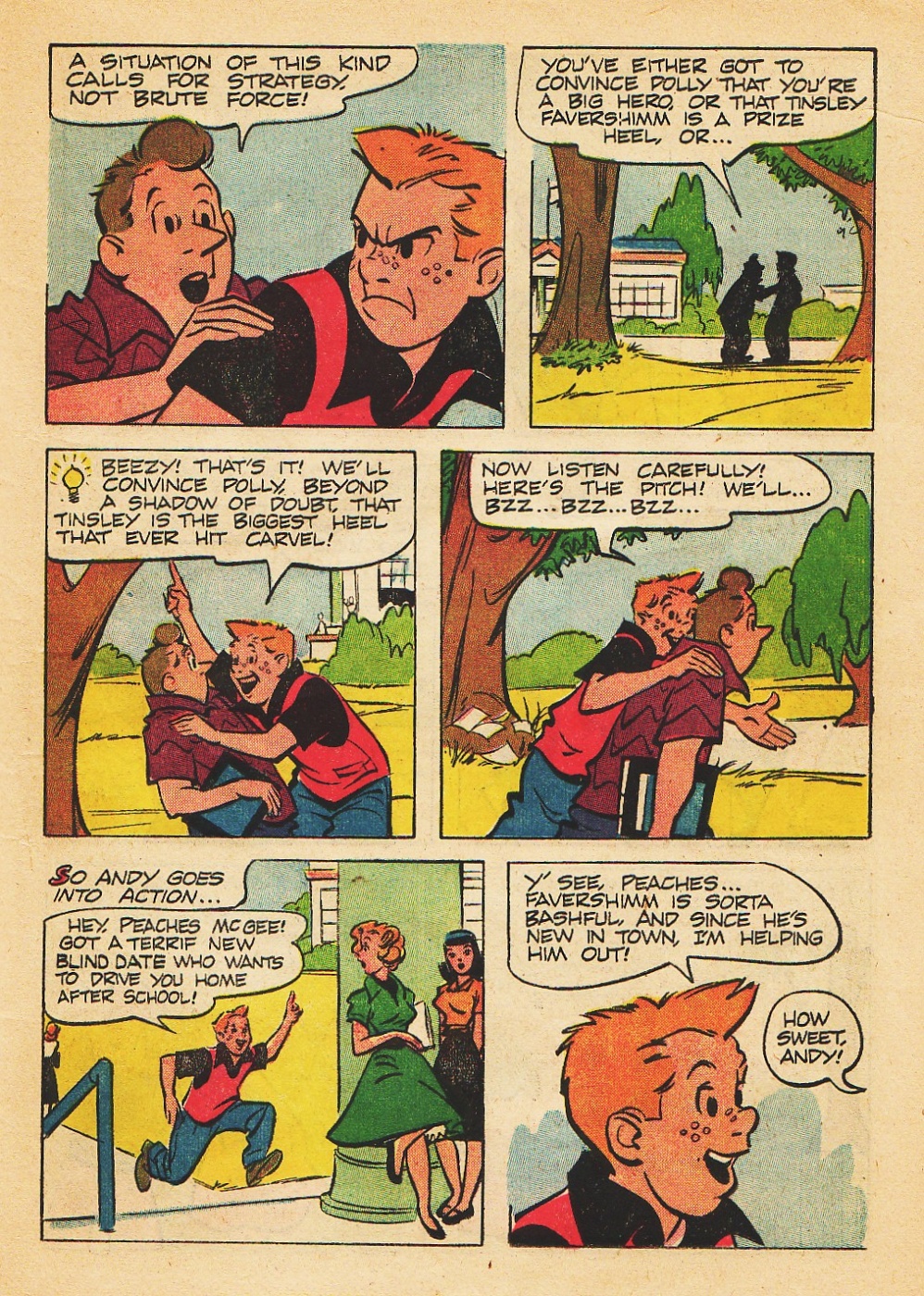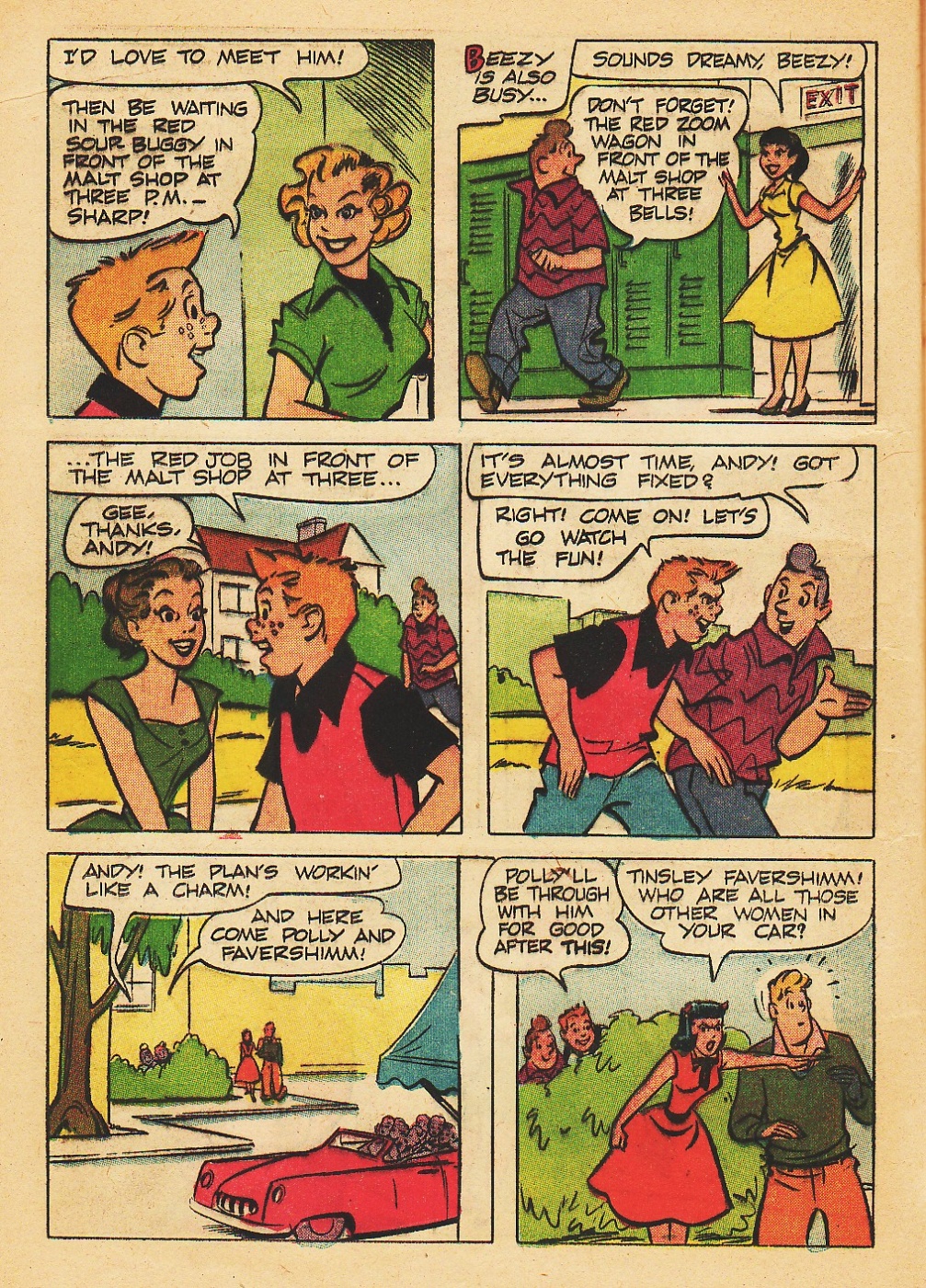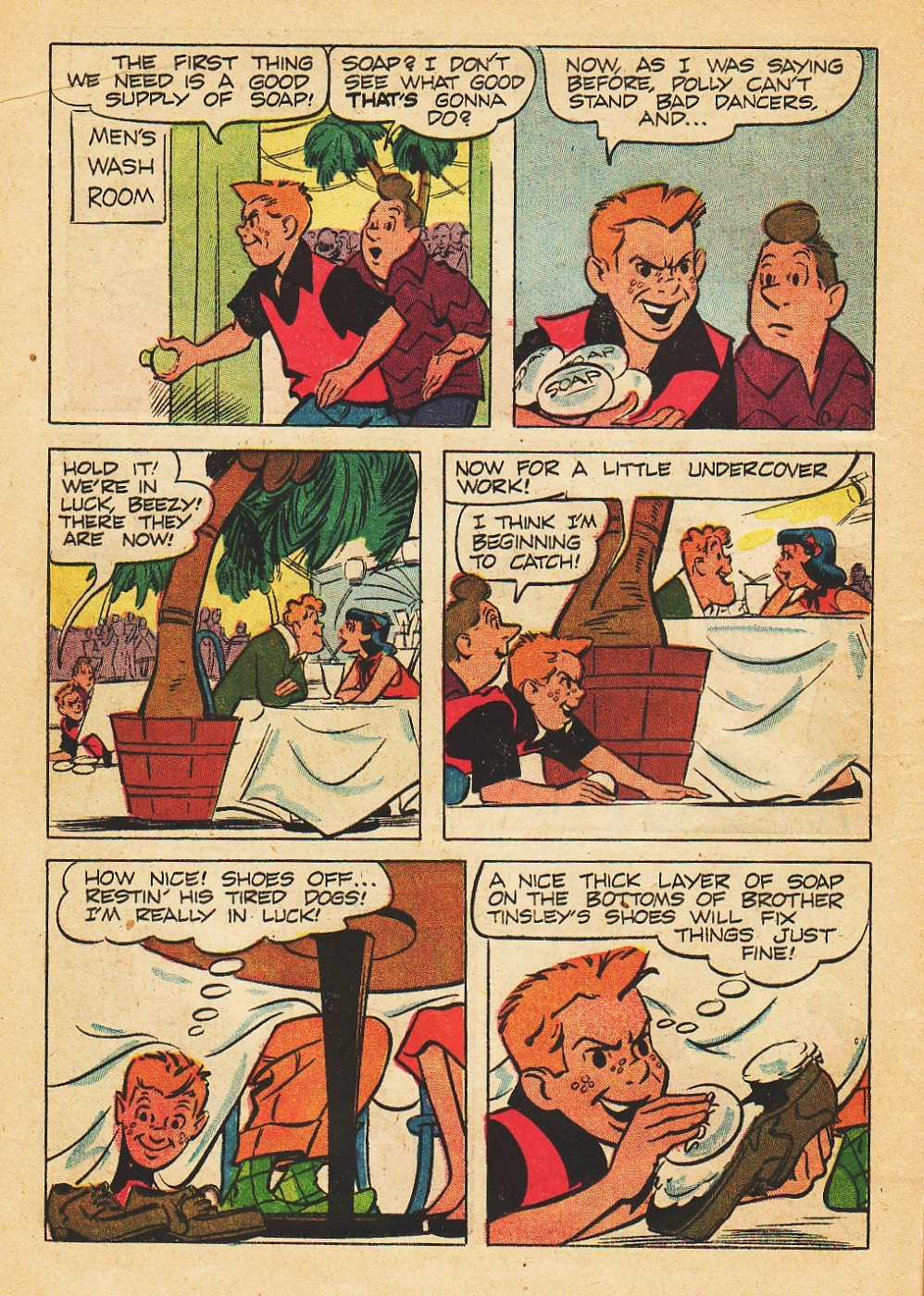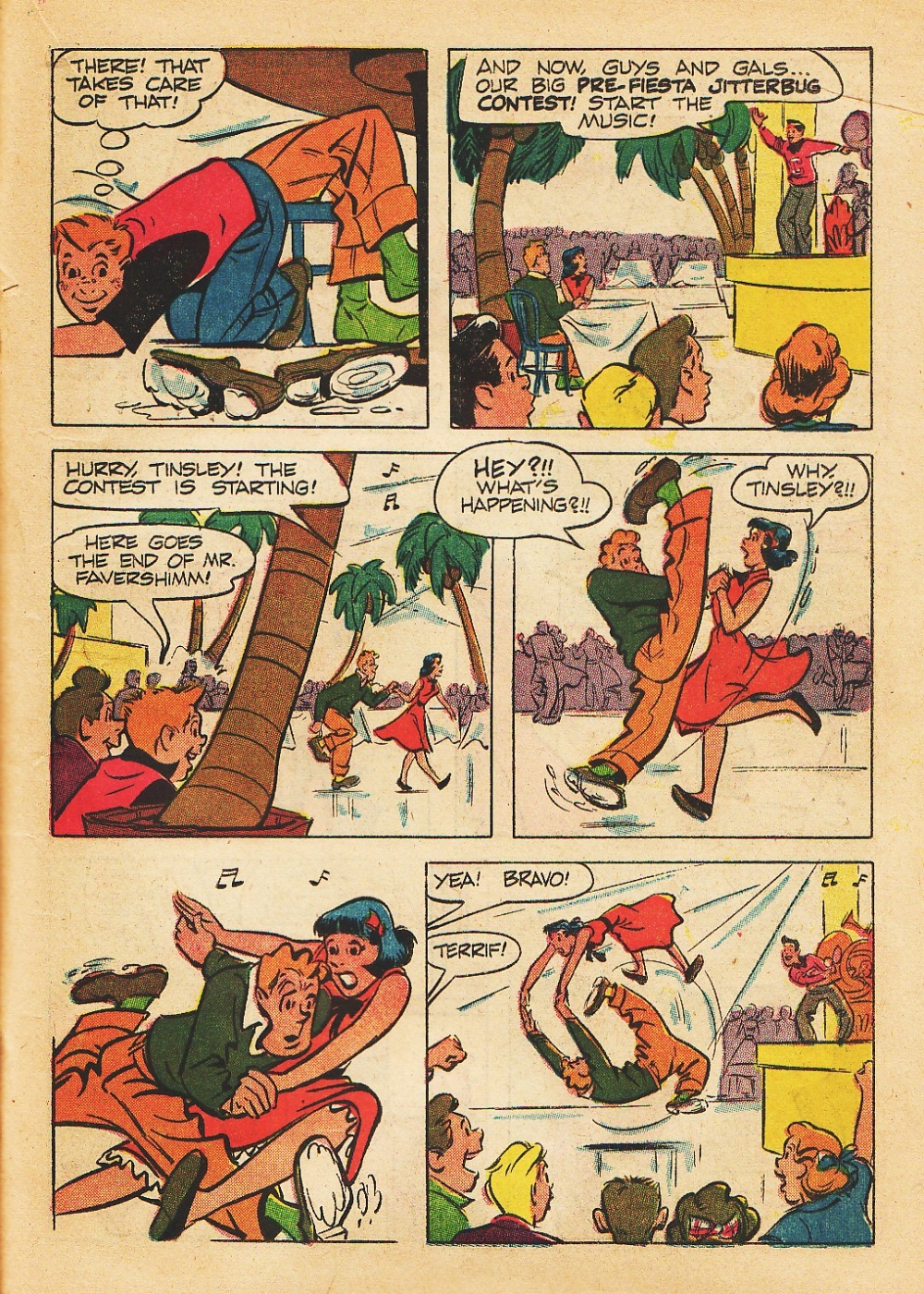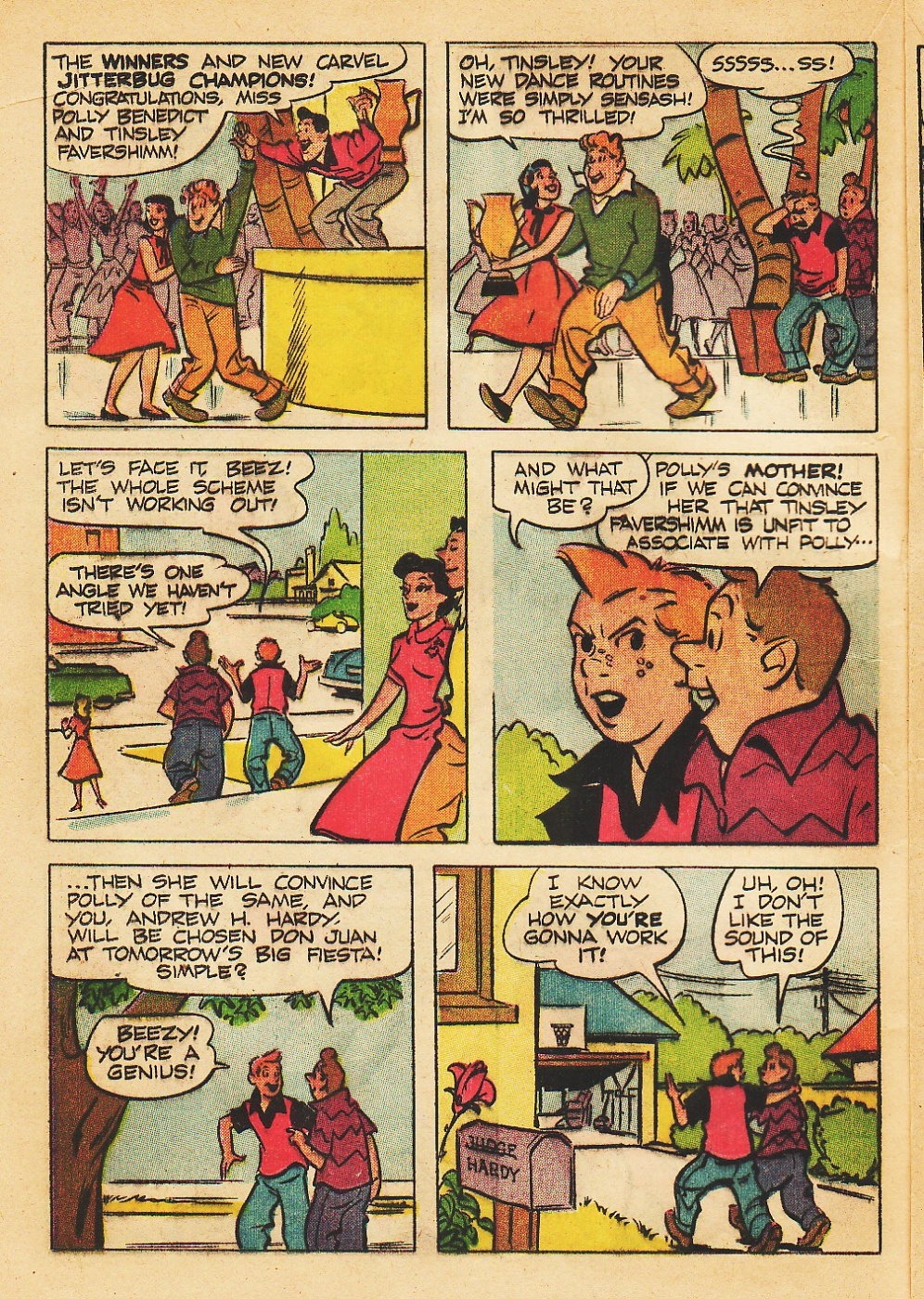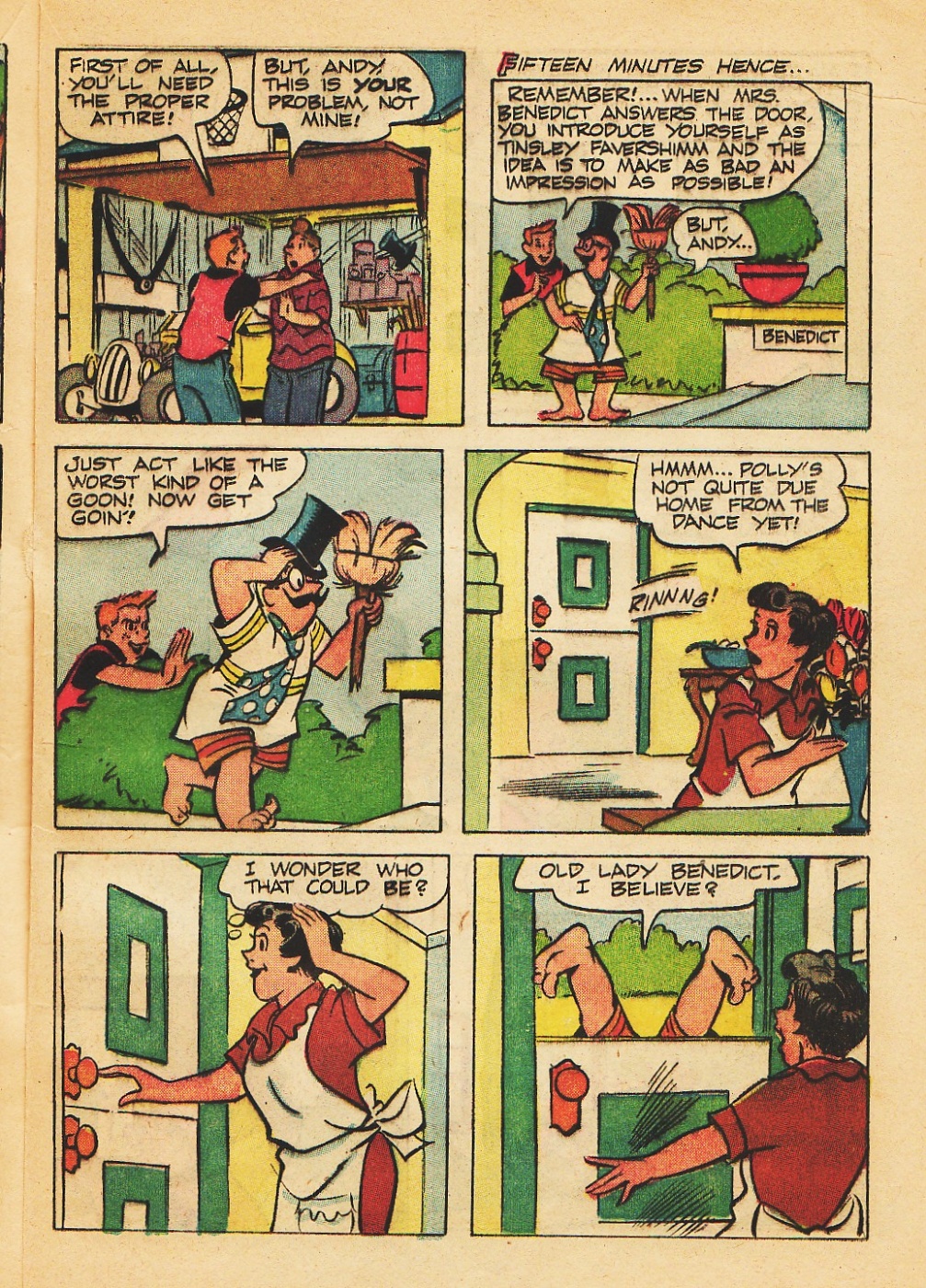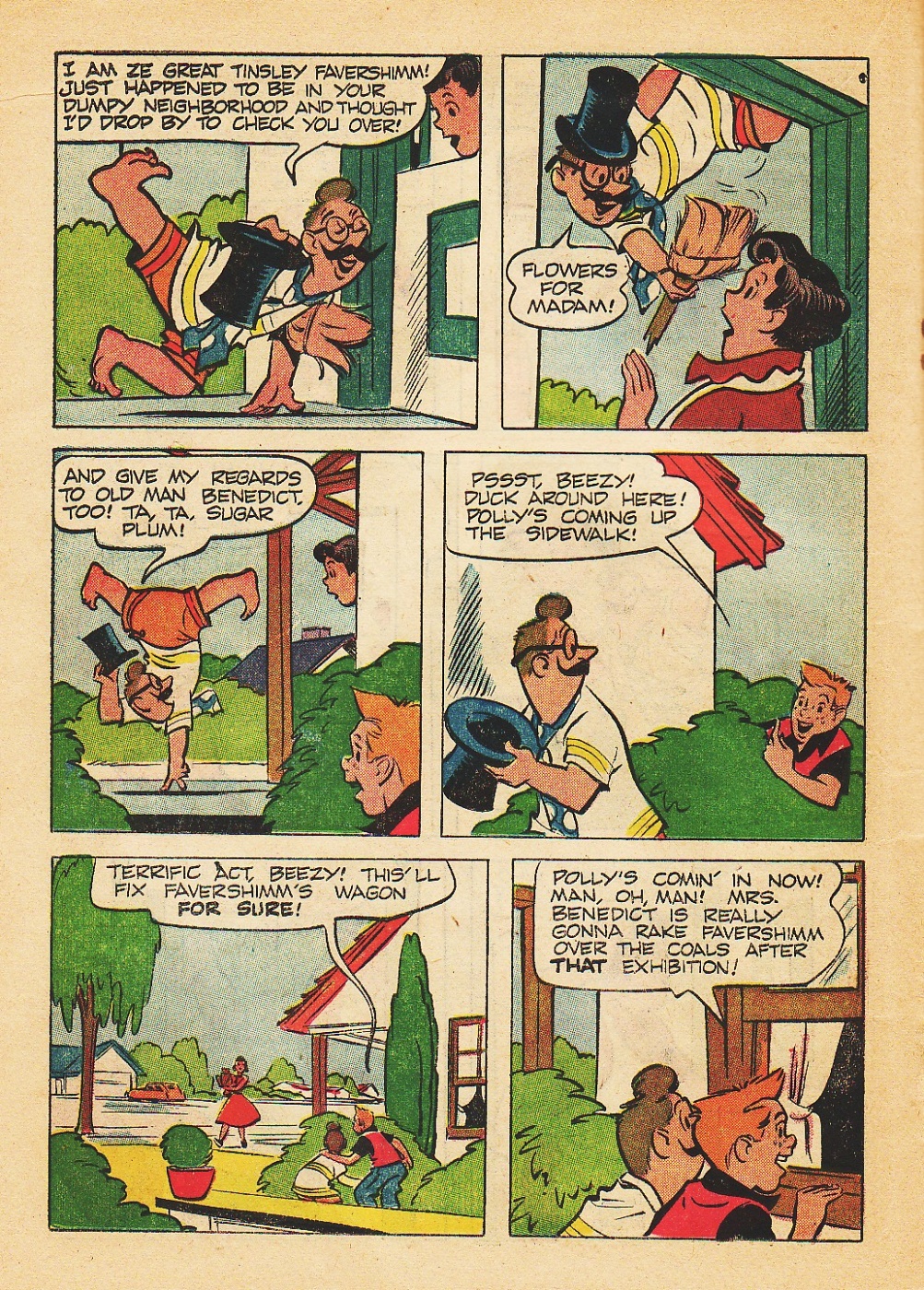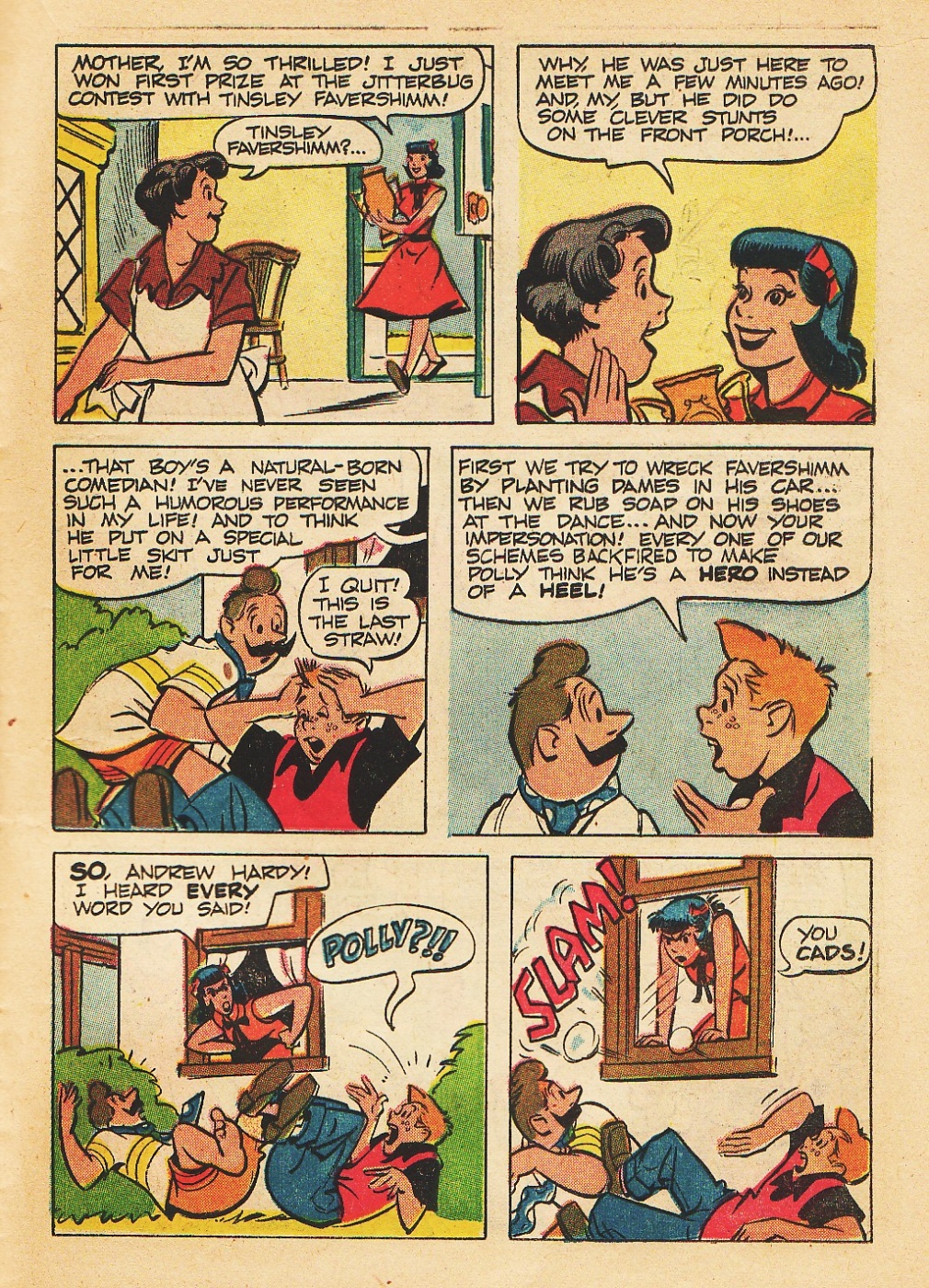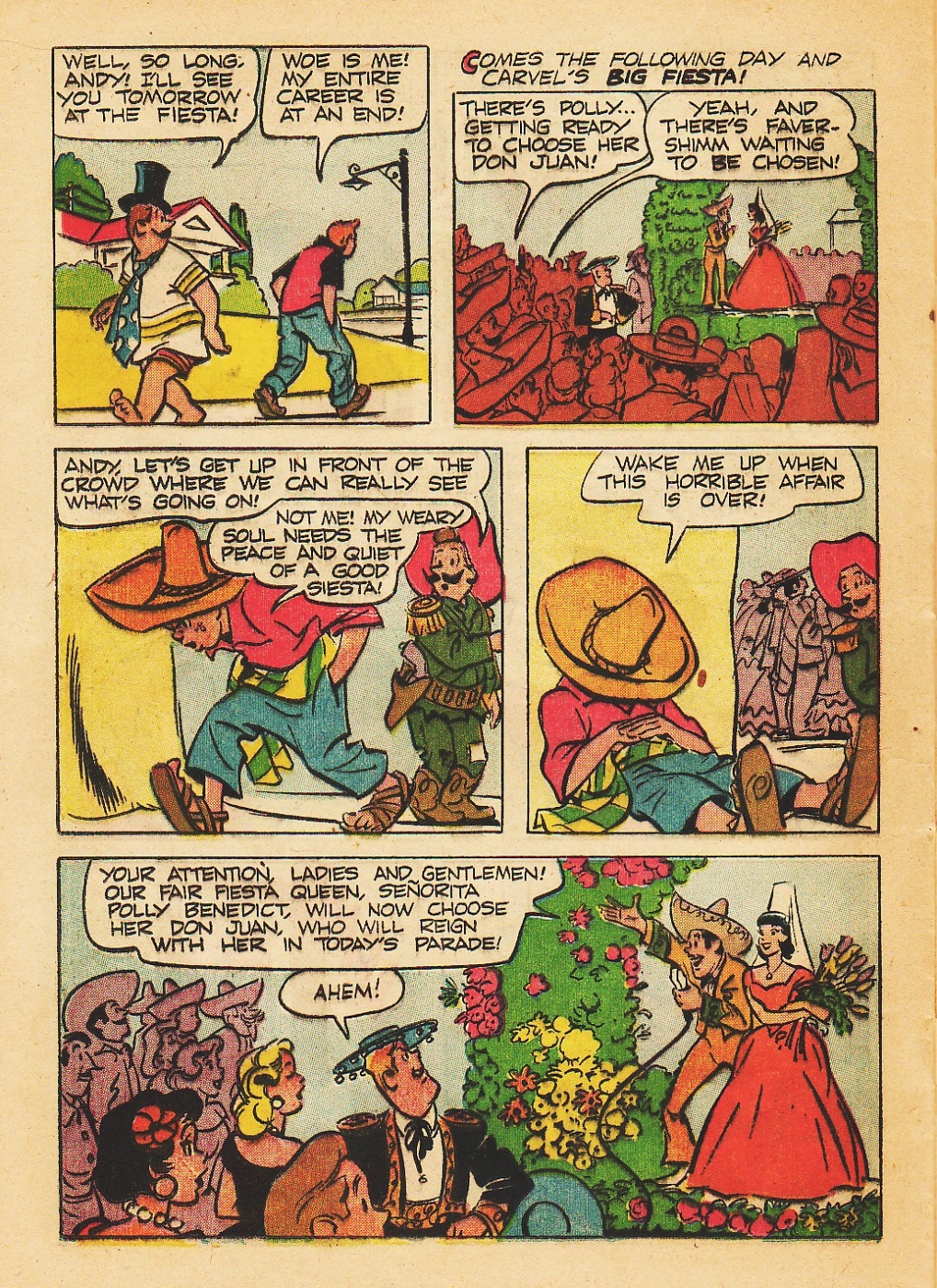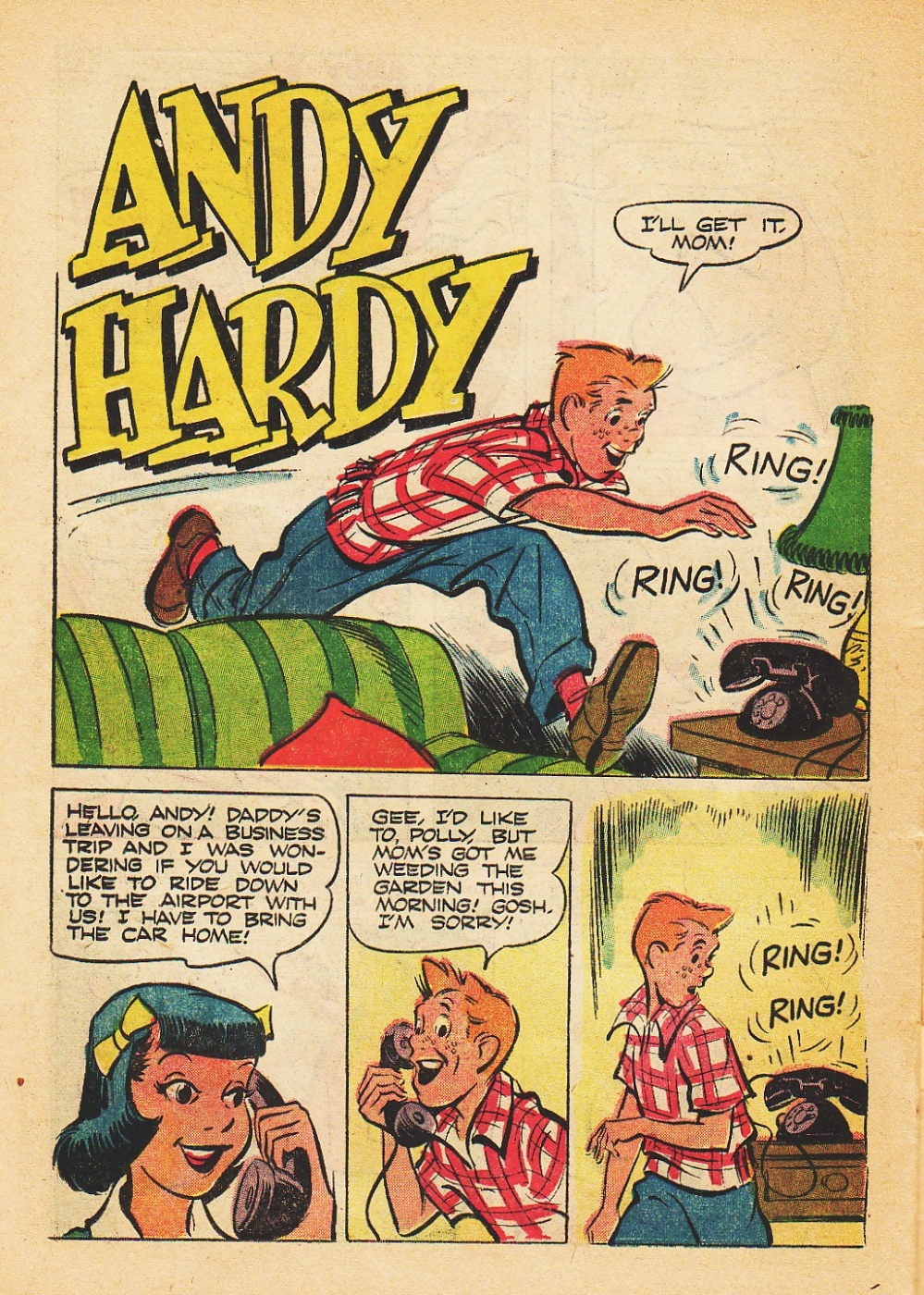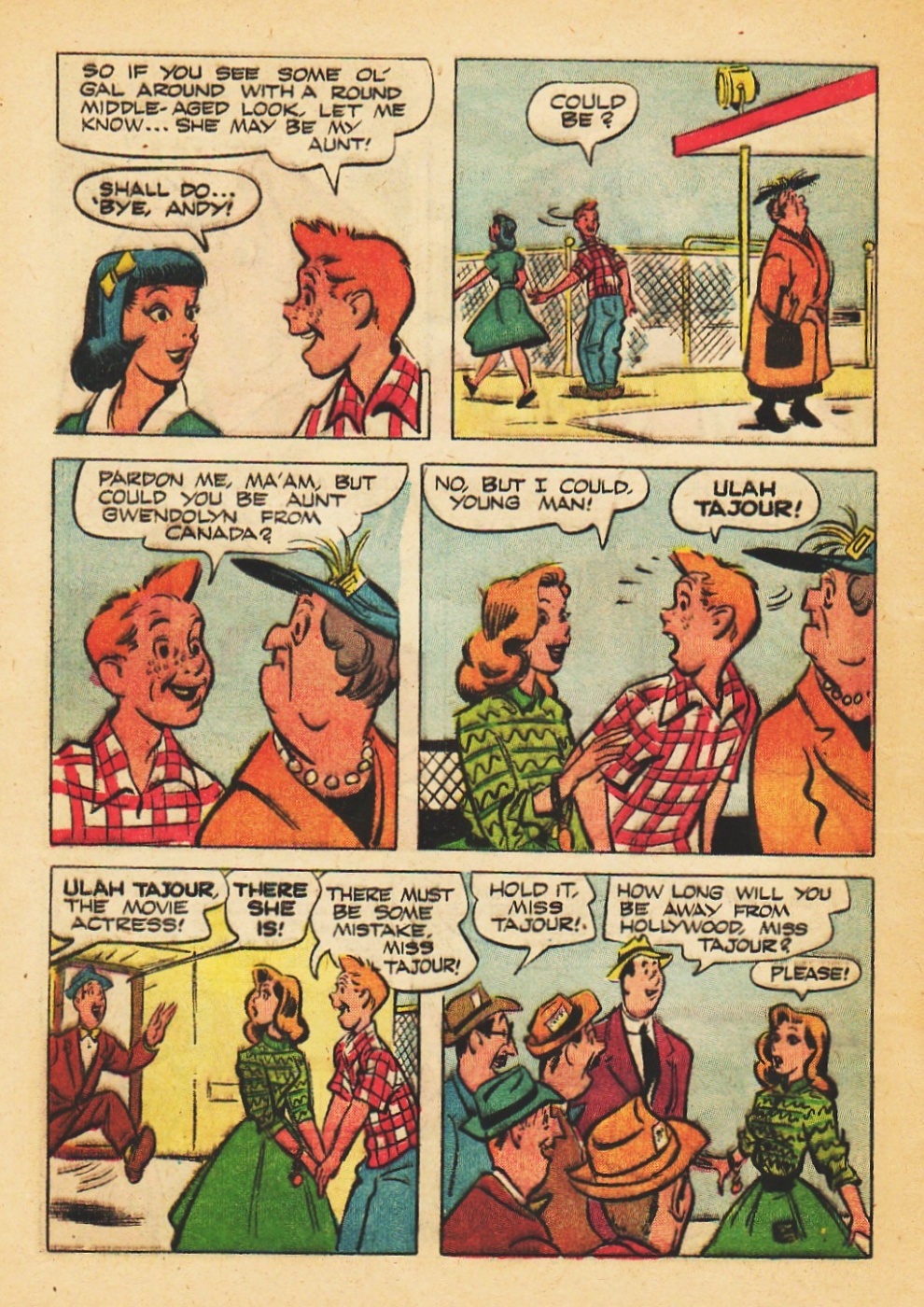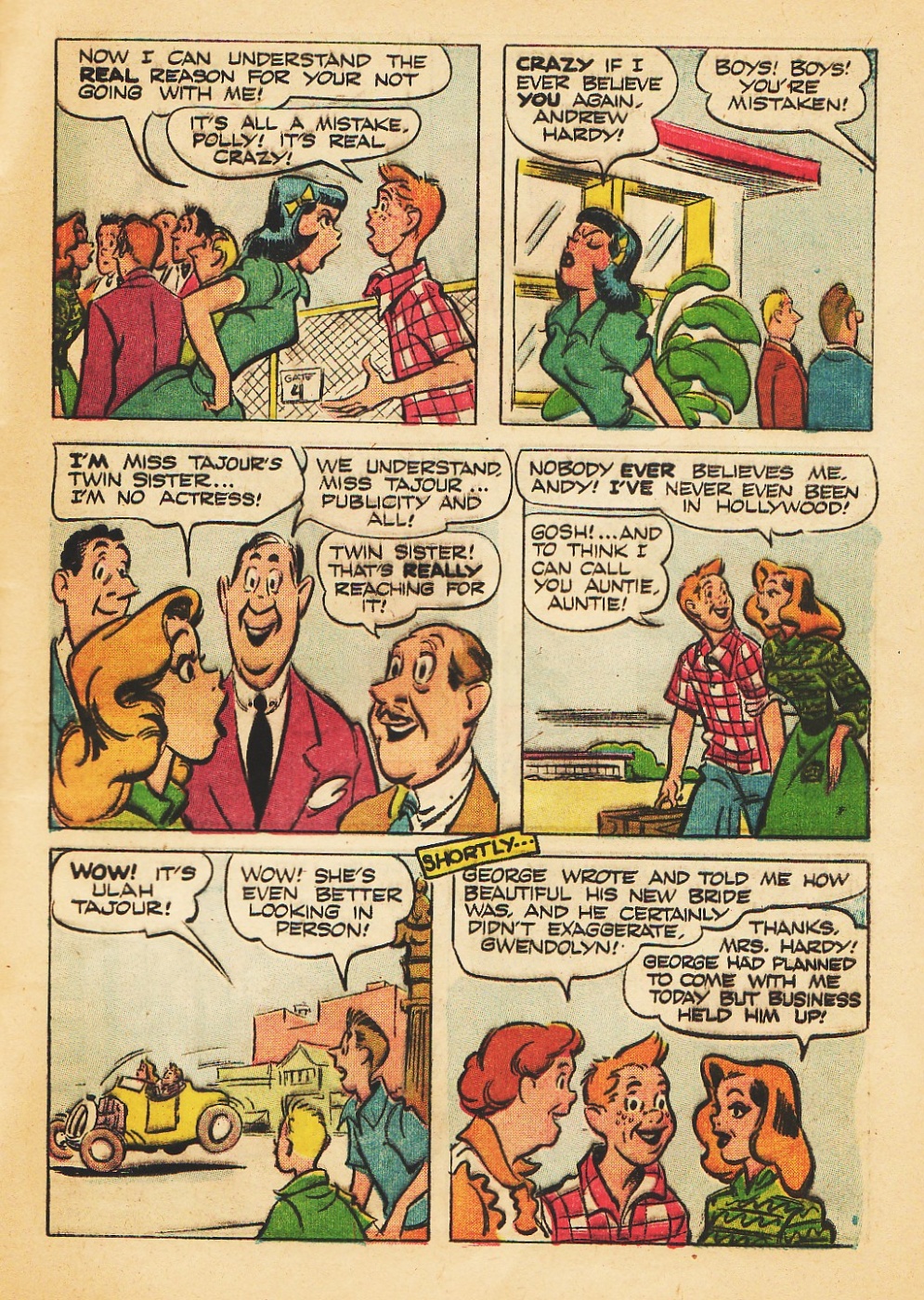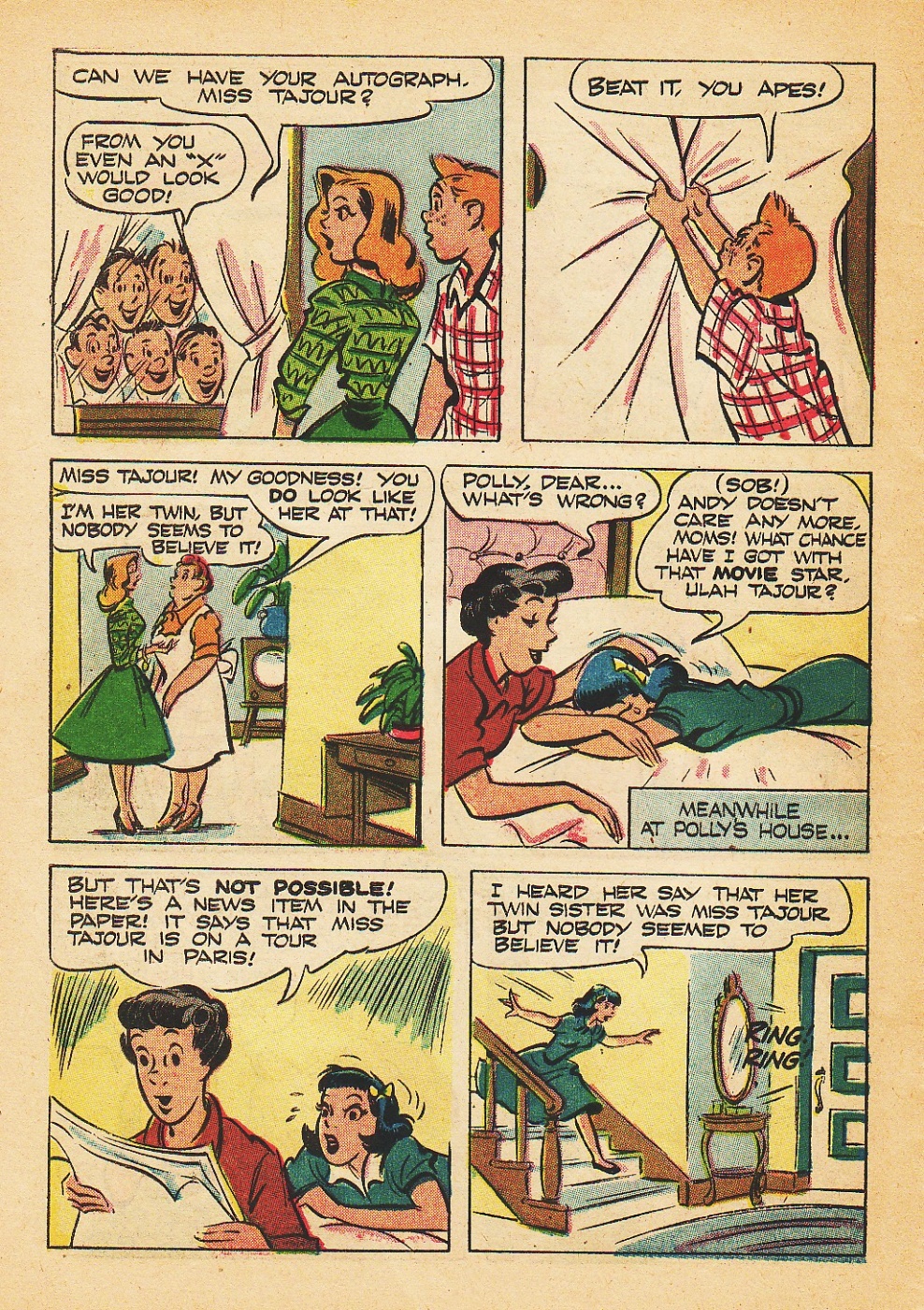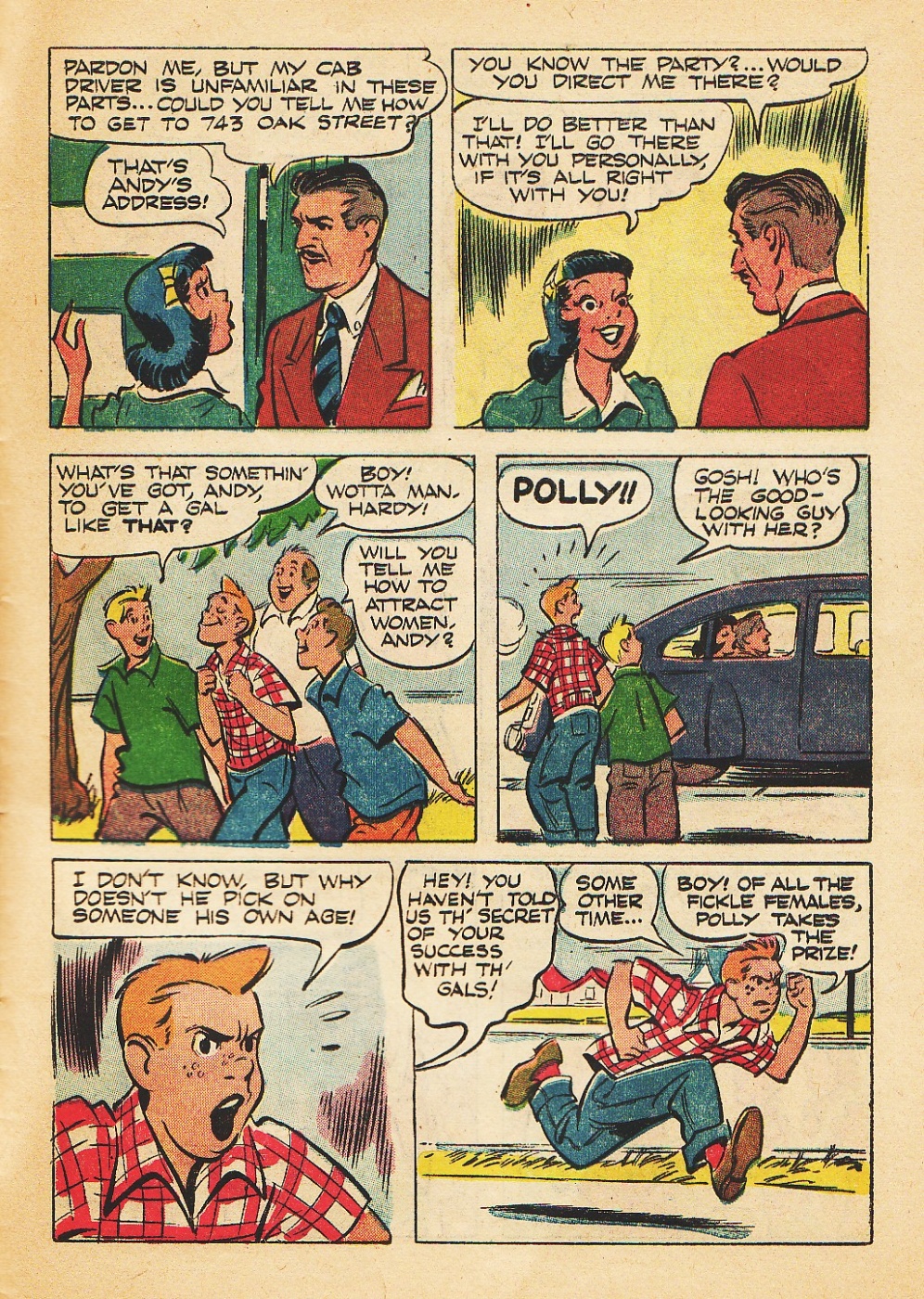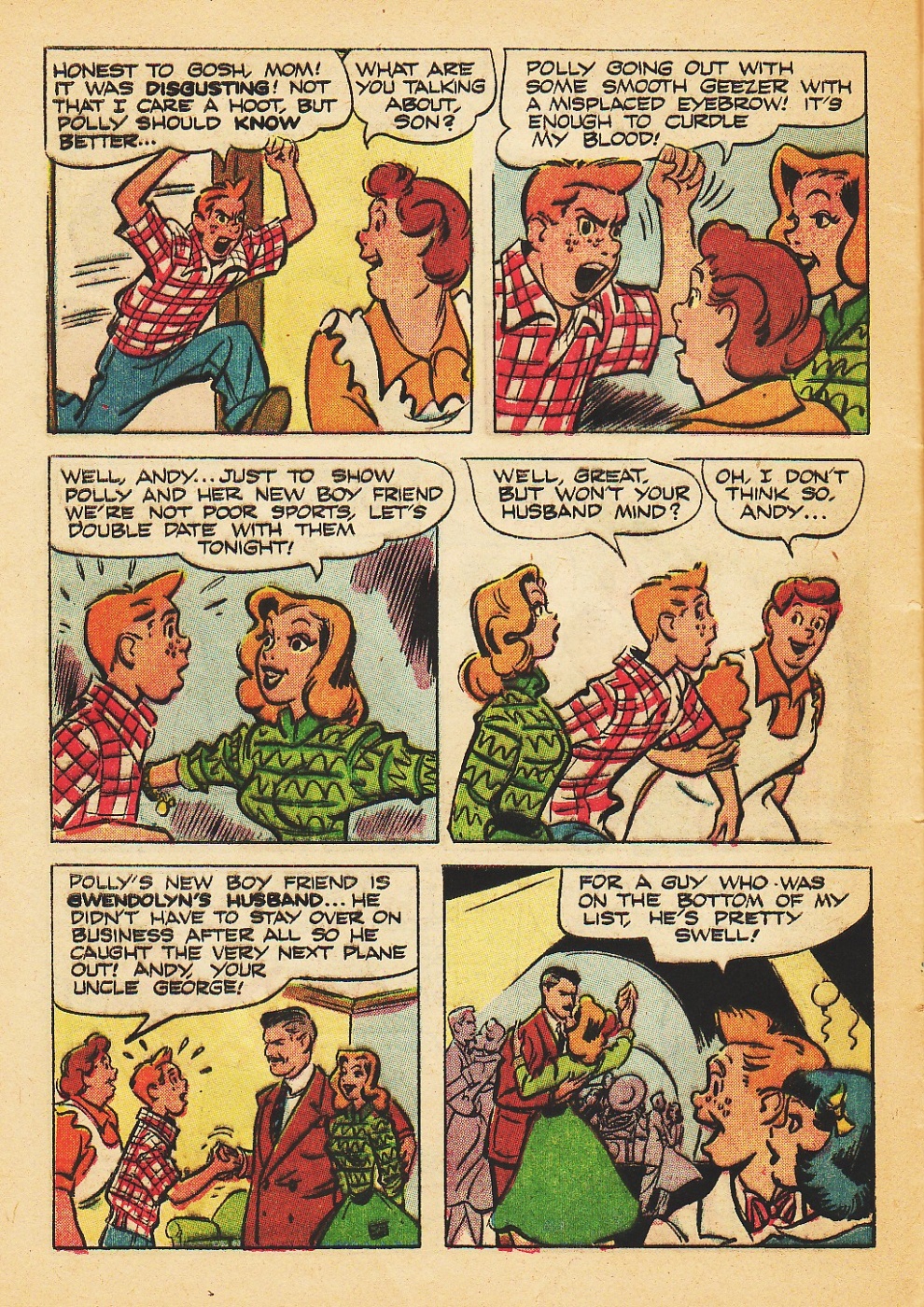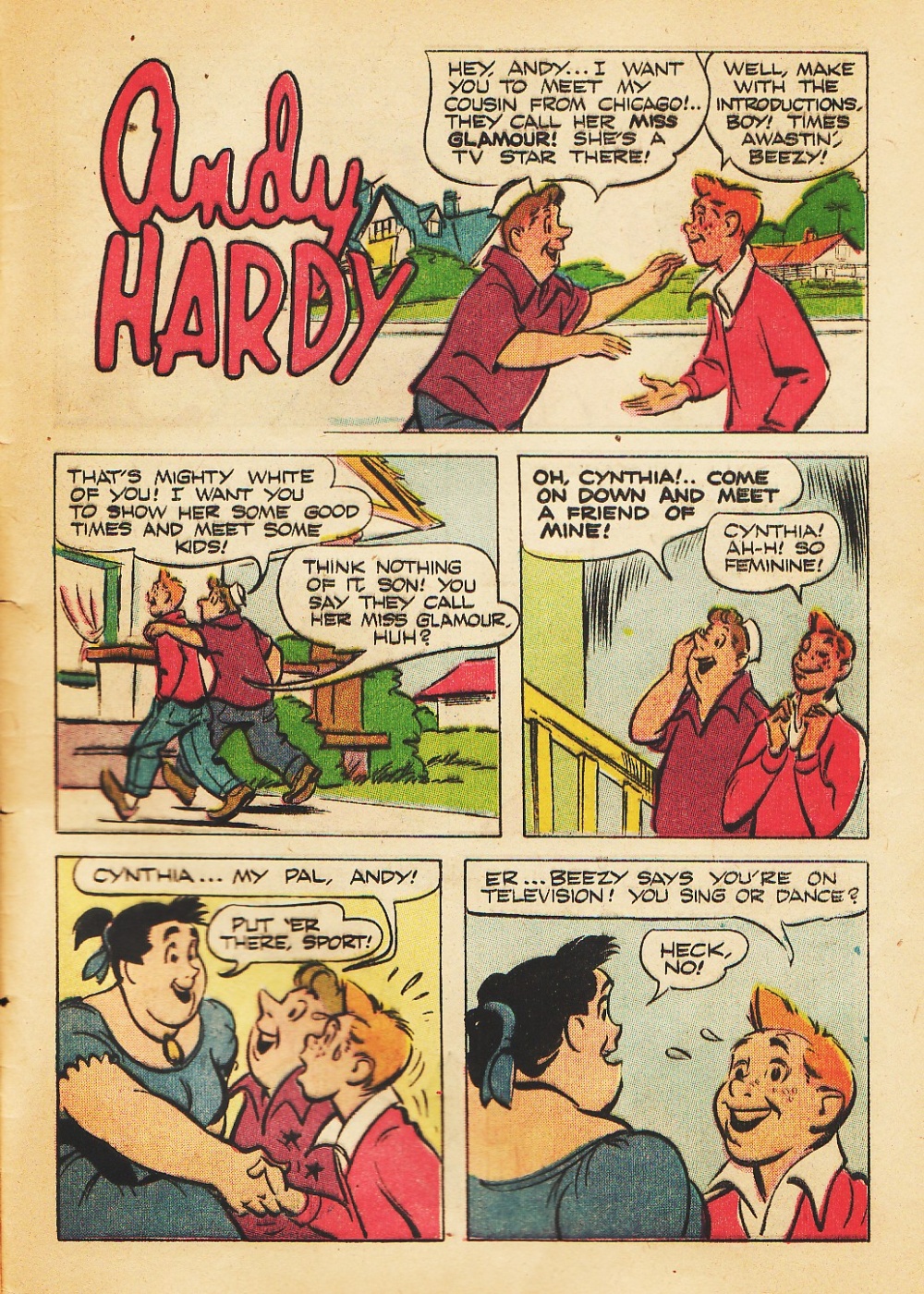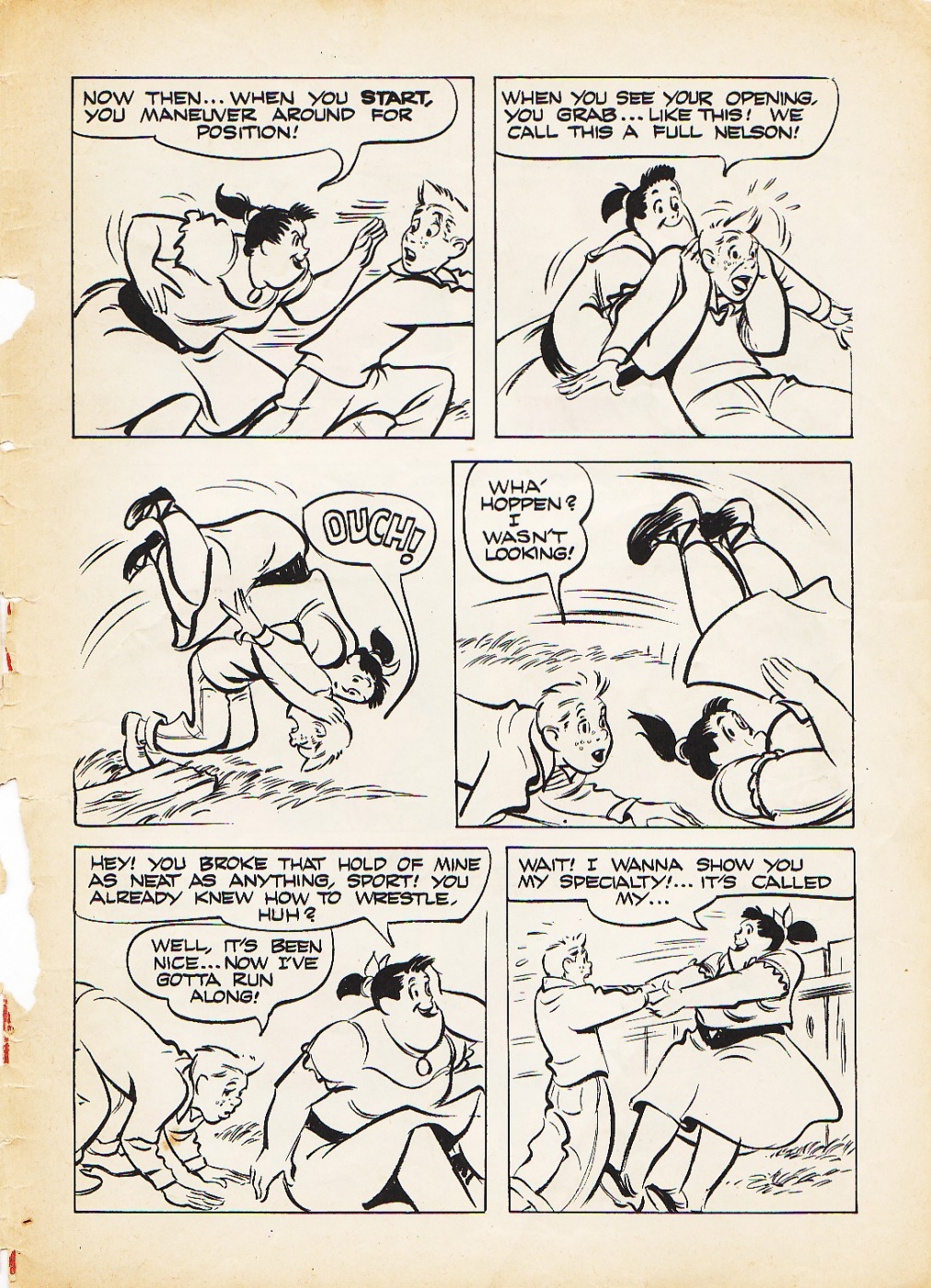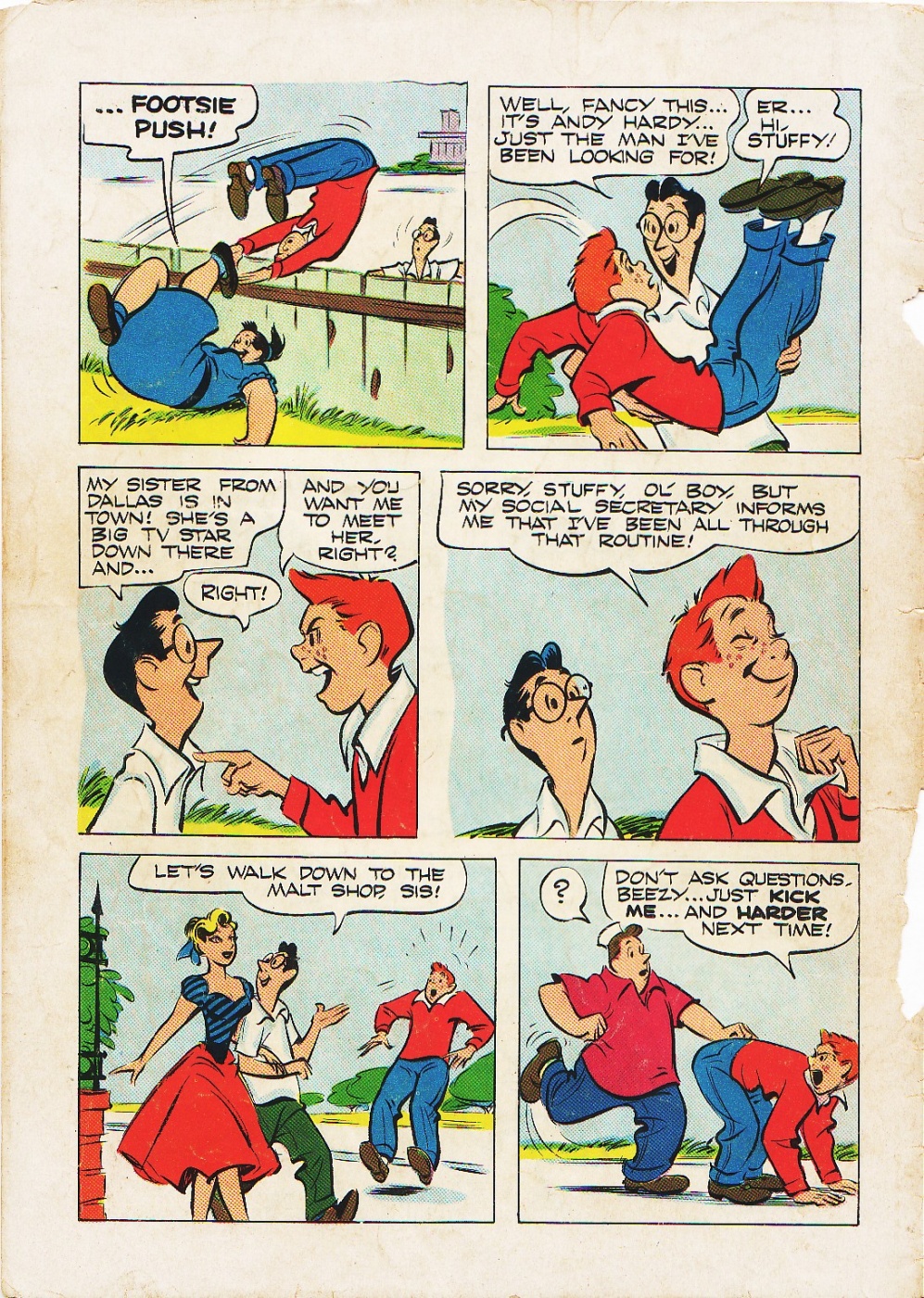 Latest posts by Roman Marshanski
(see all)