Funny Comics: Andy Comics #1
Funny Comics on this page:
1. The New Look (8 pages)
2. Solid Silver Baseball (12 pages)
3. 'Hi, Lily Belle! Where's the big blaze?' (8 pages)
4. Gift Horse Laugh (8 pages)
5. 'Magtavish has been called out of town' (9 pages)
Content Genre: Teen; Comedy; Sports; Humor.
Data above is a courtesy of the Grand Comics Database under a Creative Commons Attribution License.
Humoropedia Staff Notes:We especially like the story where Andy wants to get into a baseball team but cannot even hit the ball even if his life depended on it. Also, all the stories in this series are quite strange, so if you like weird stuff, you would probably enjoy them.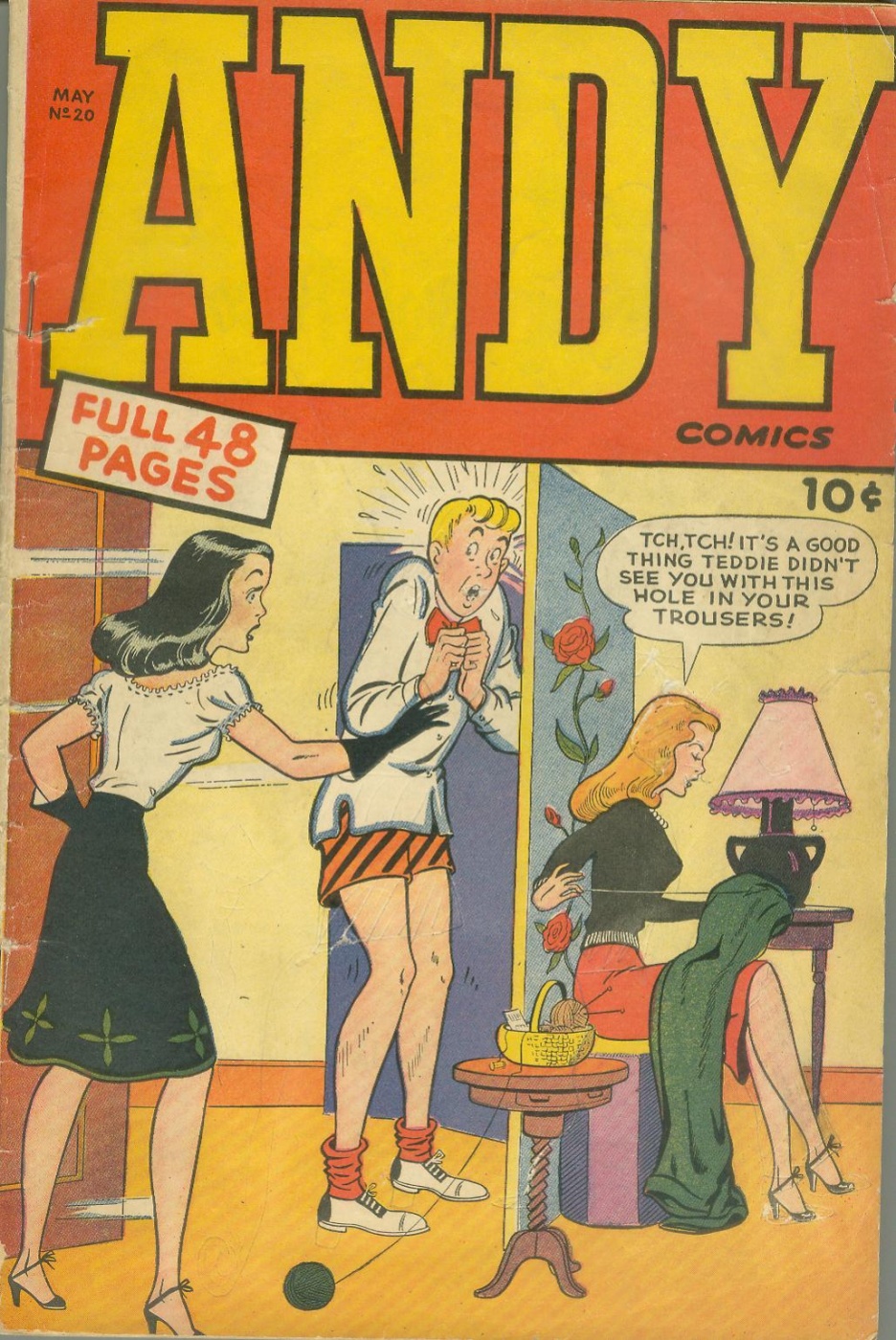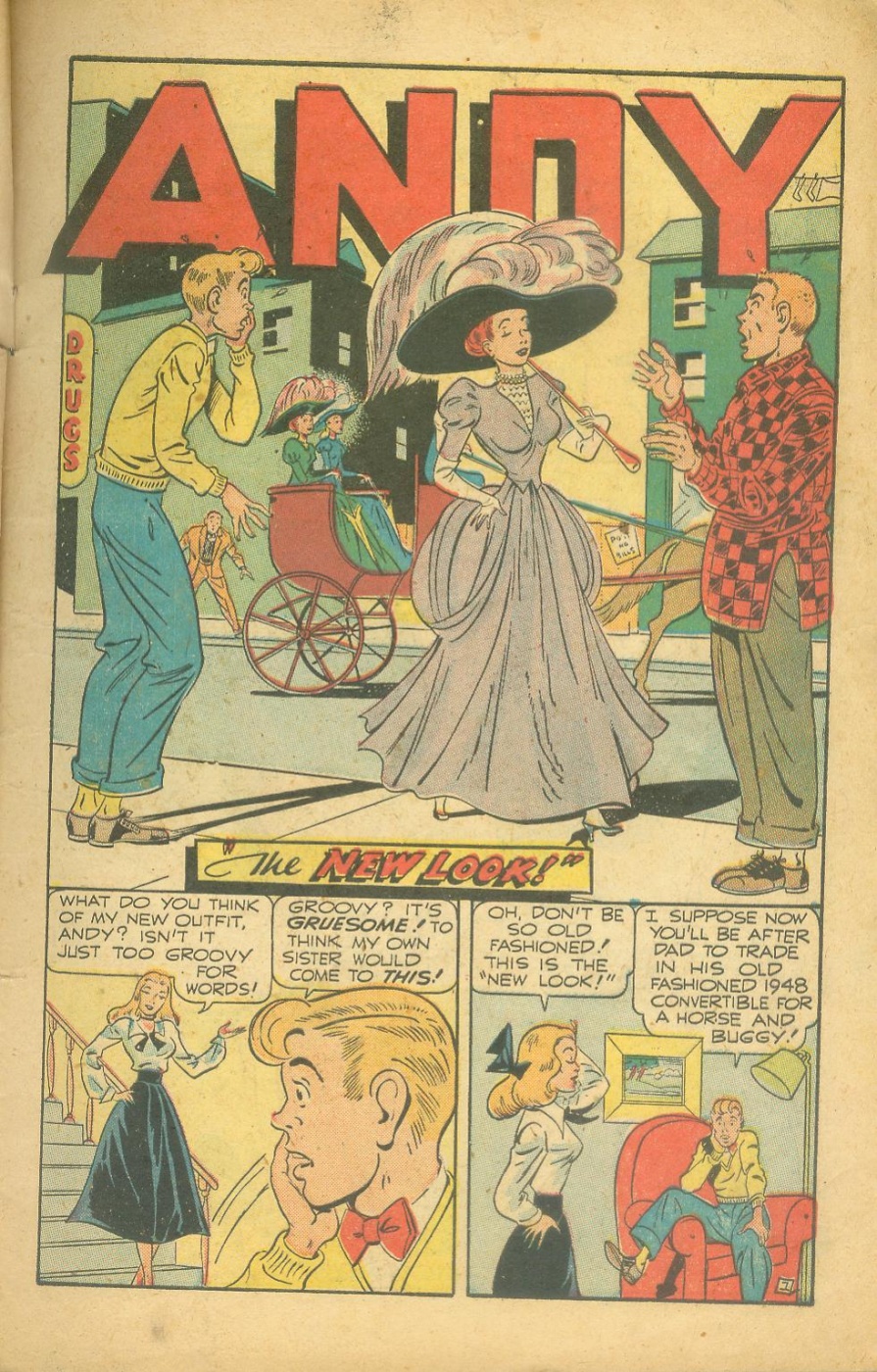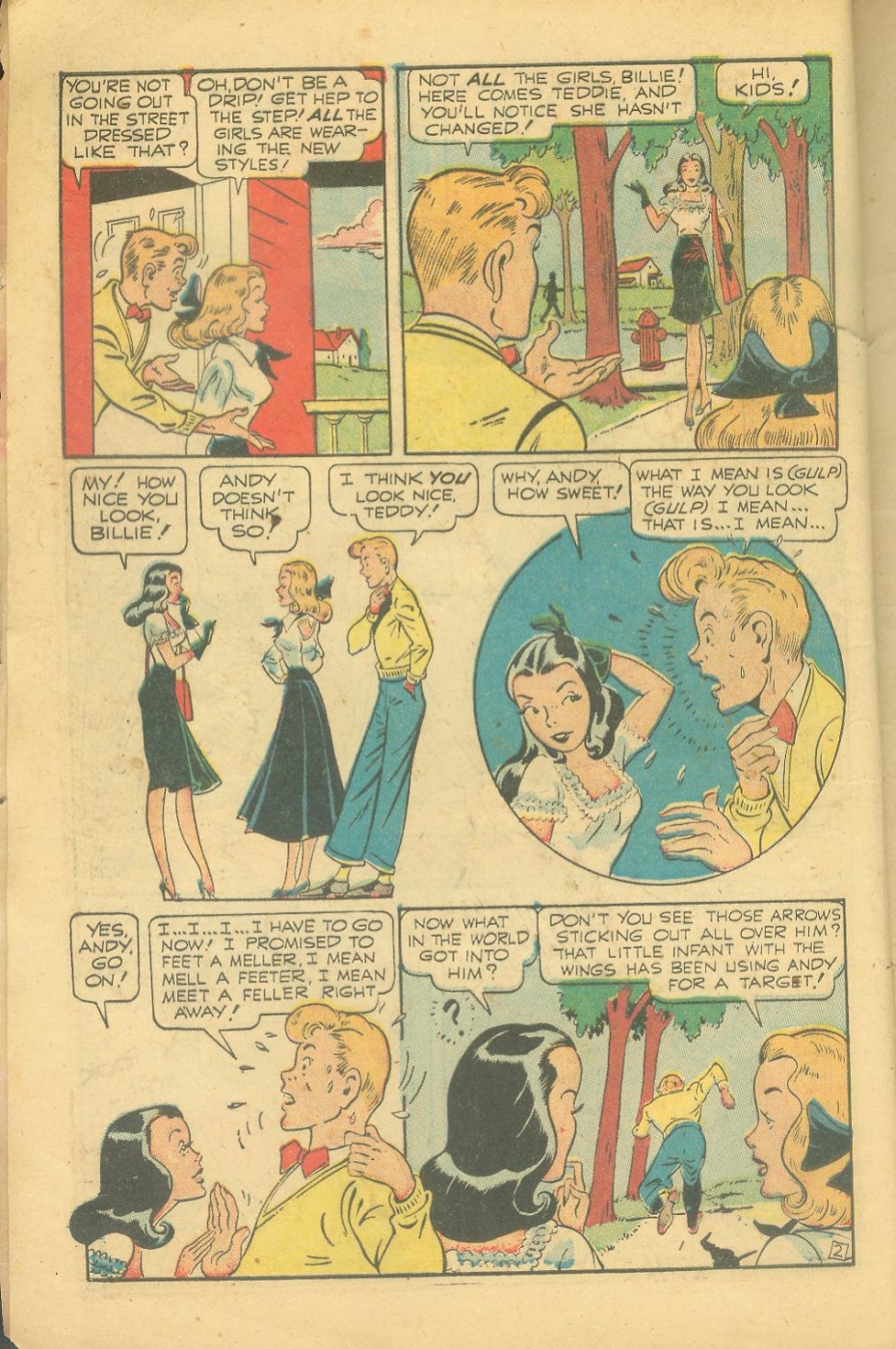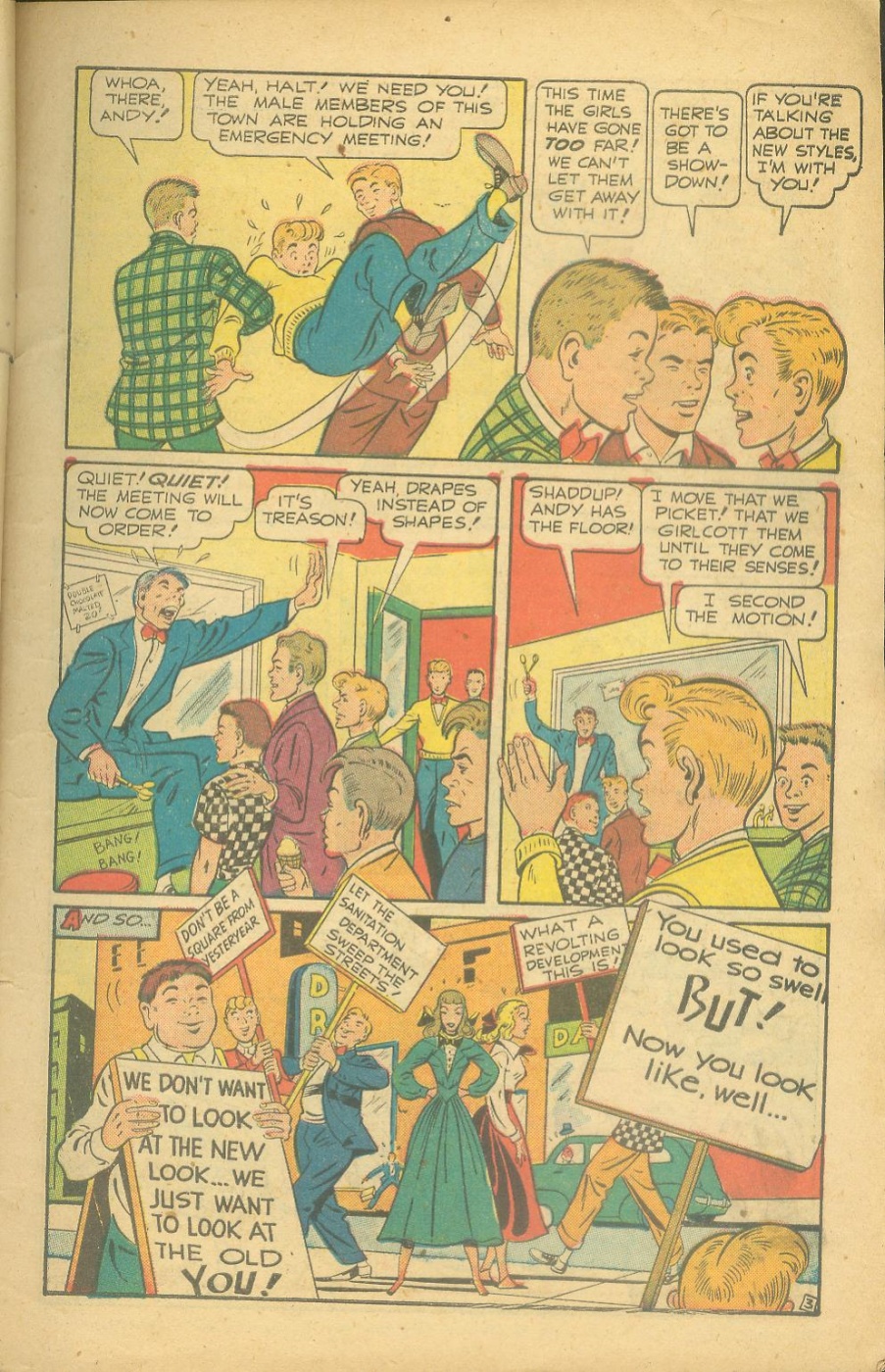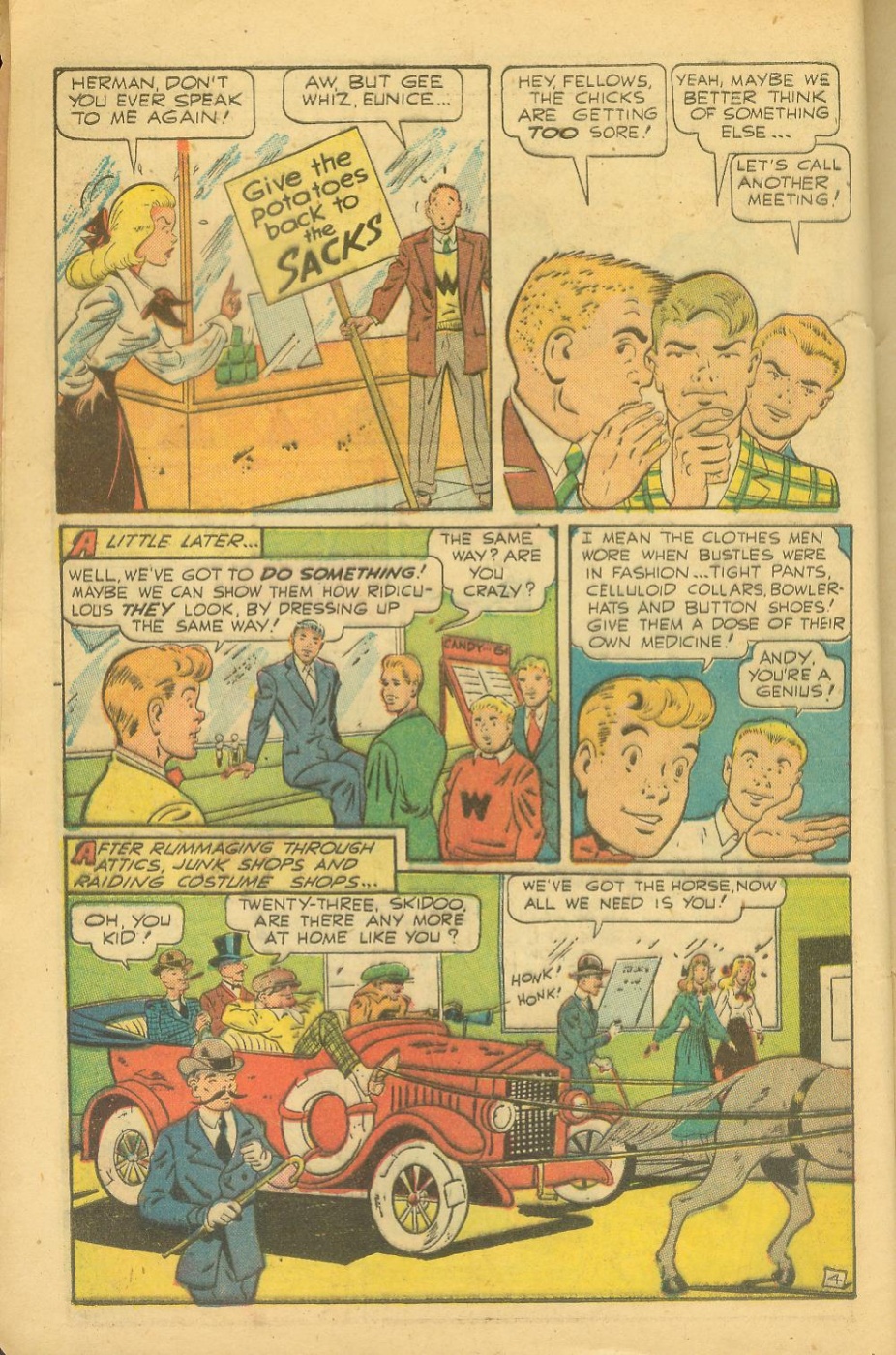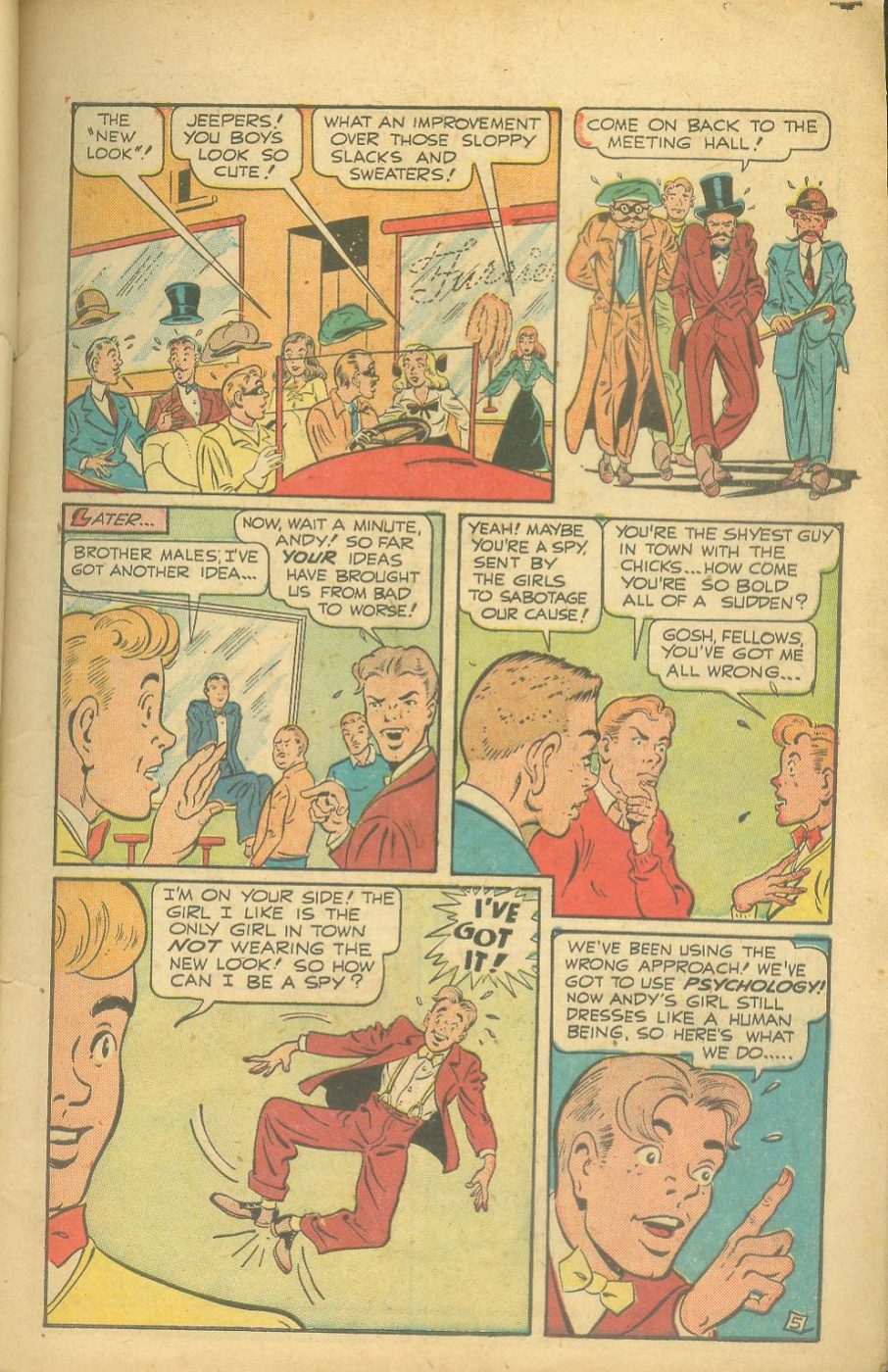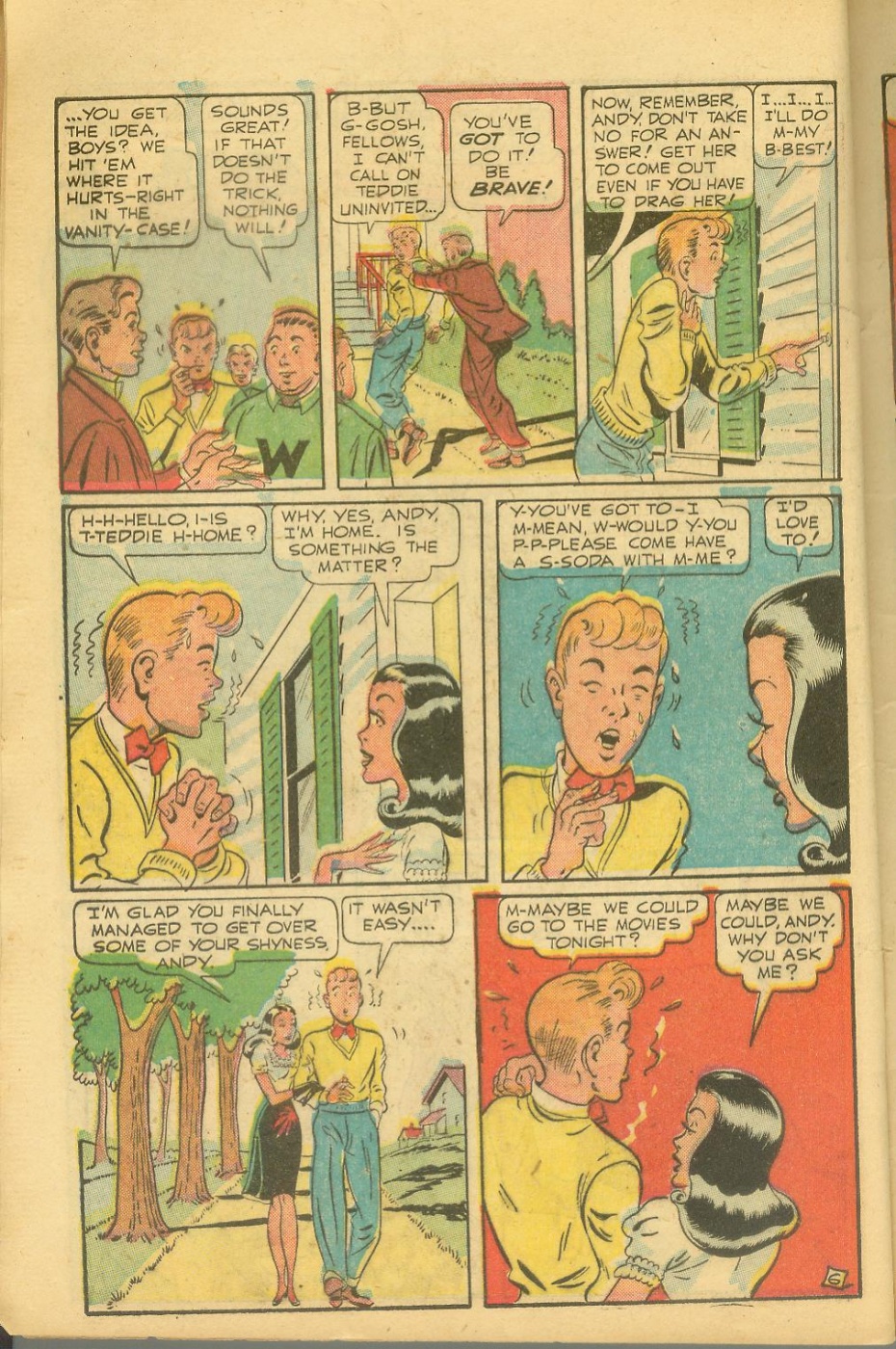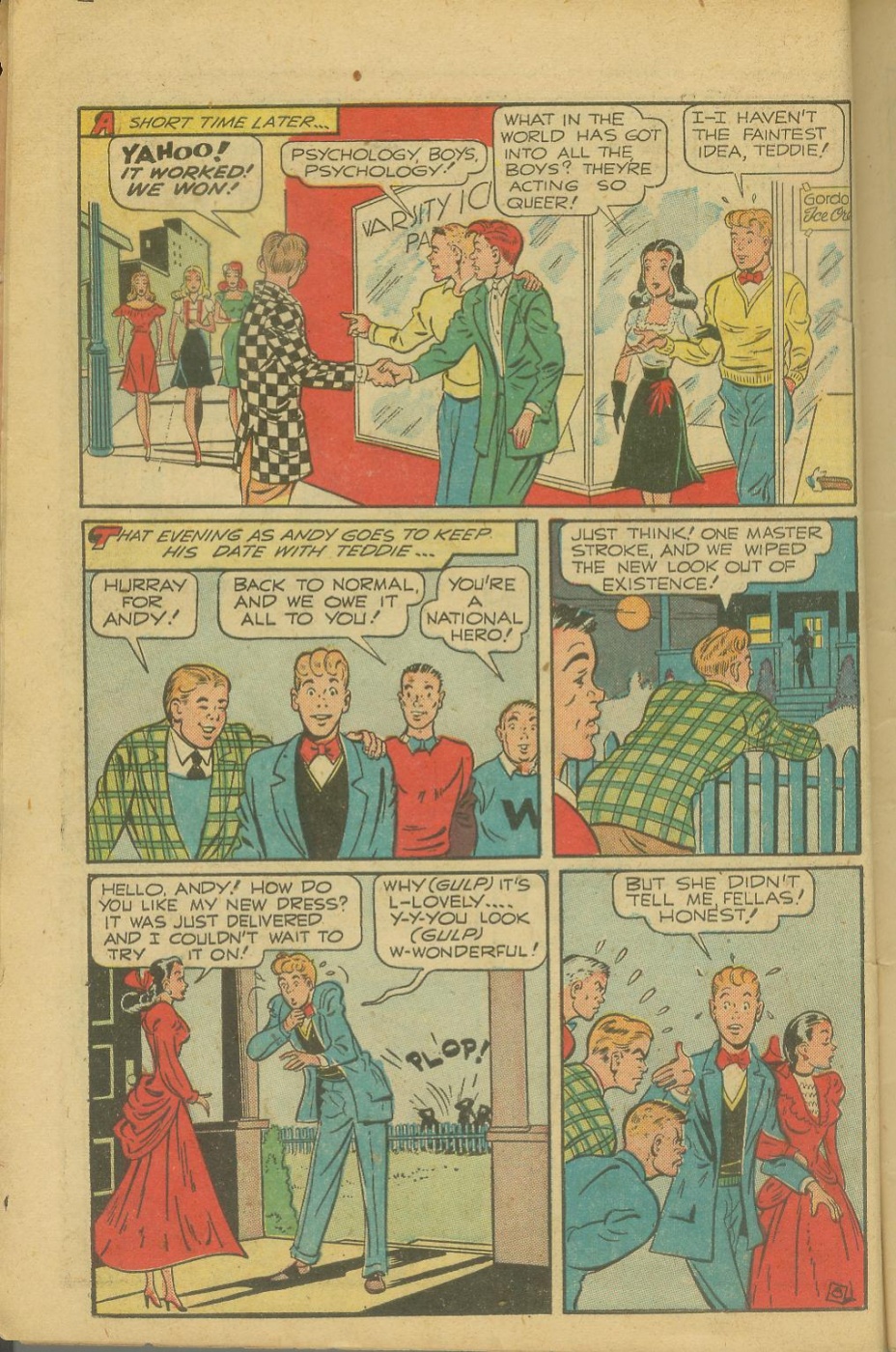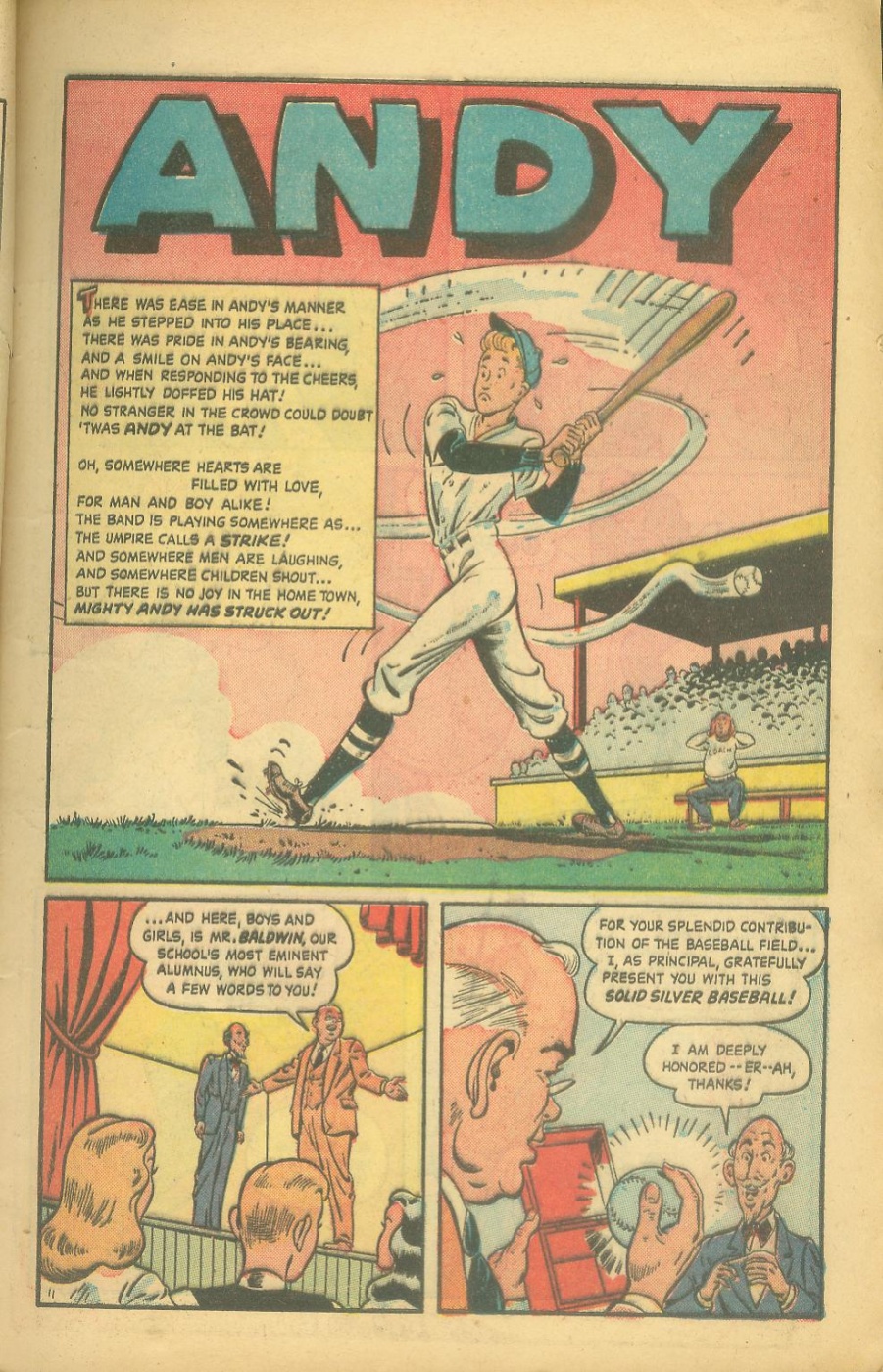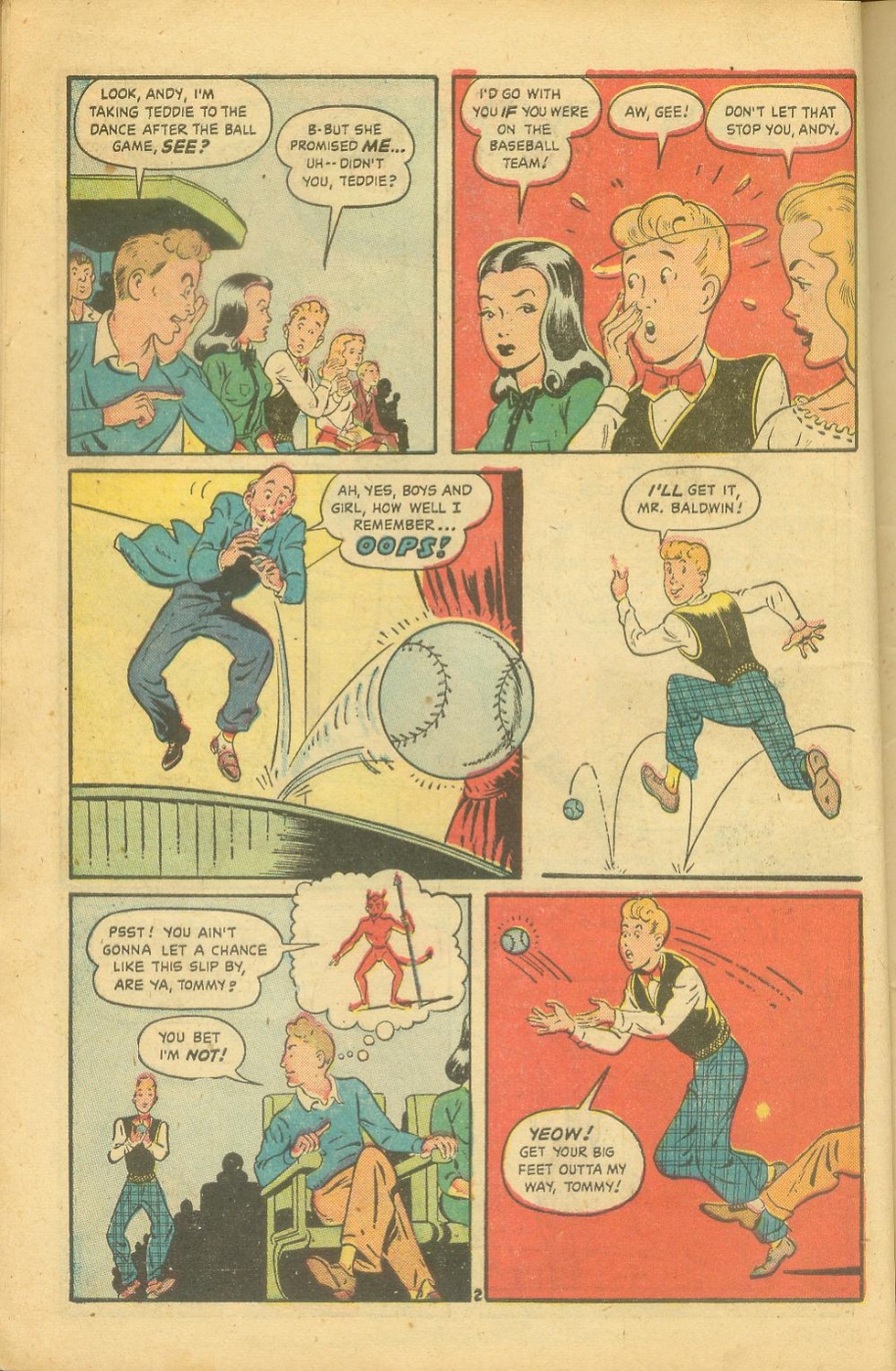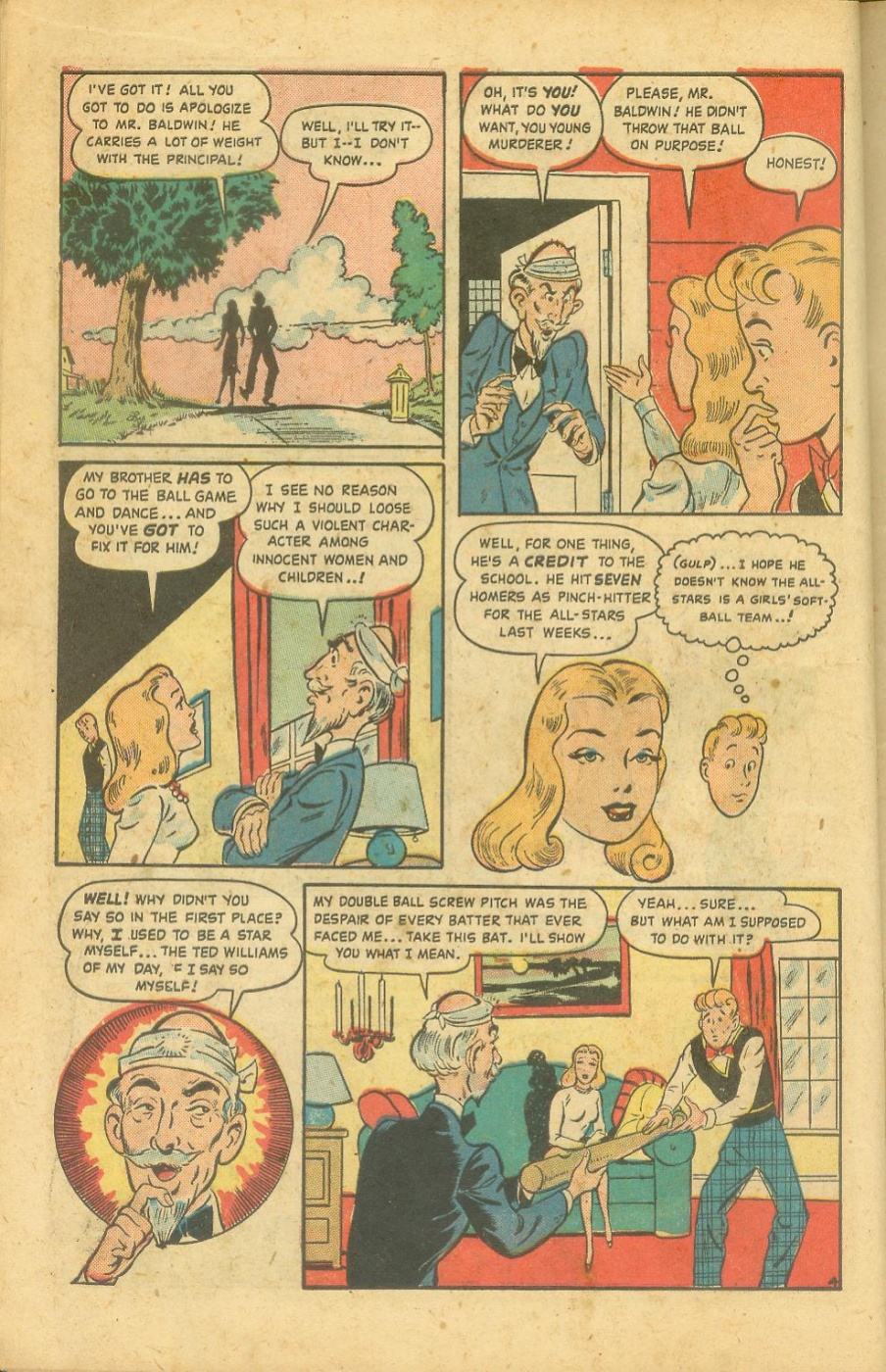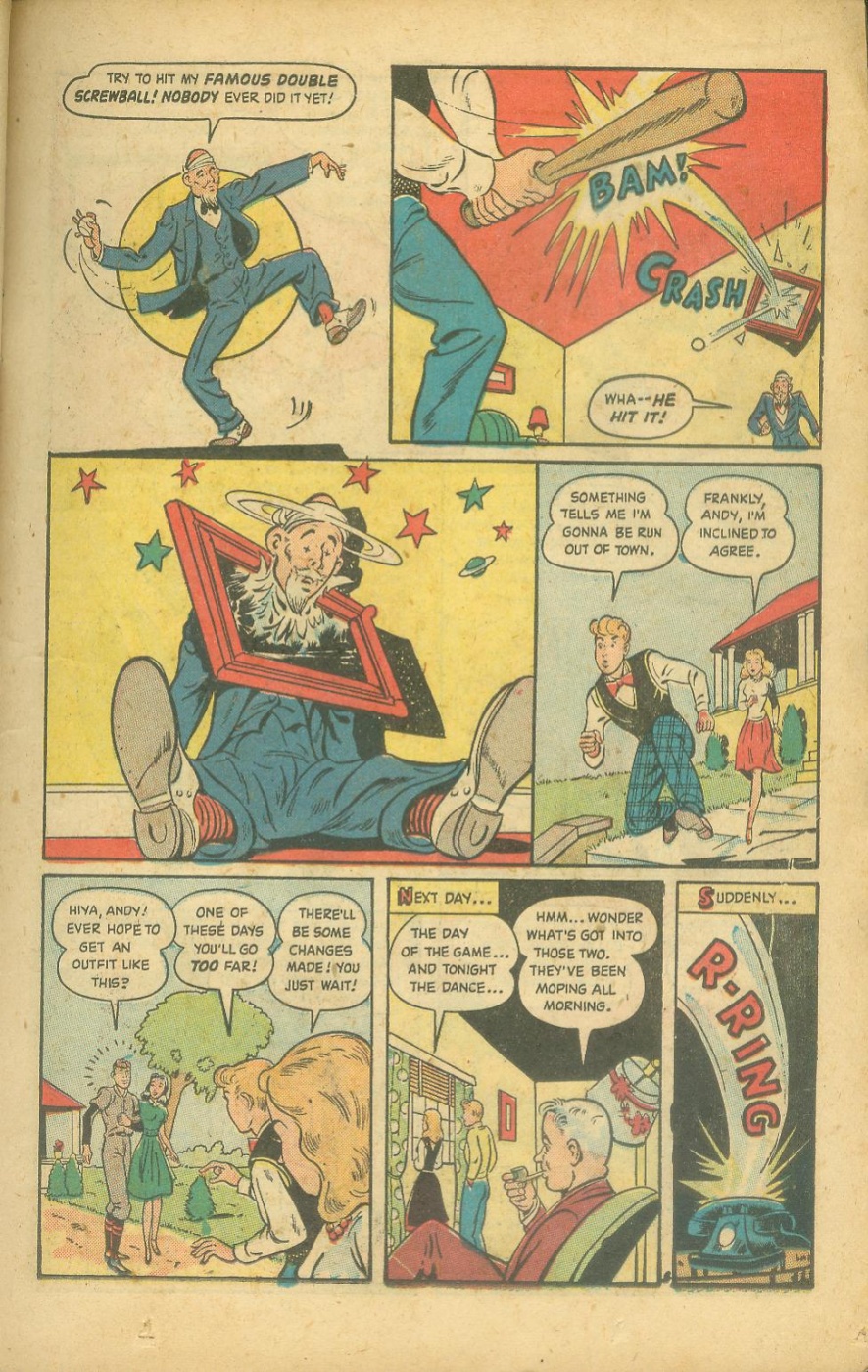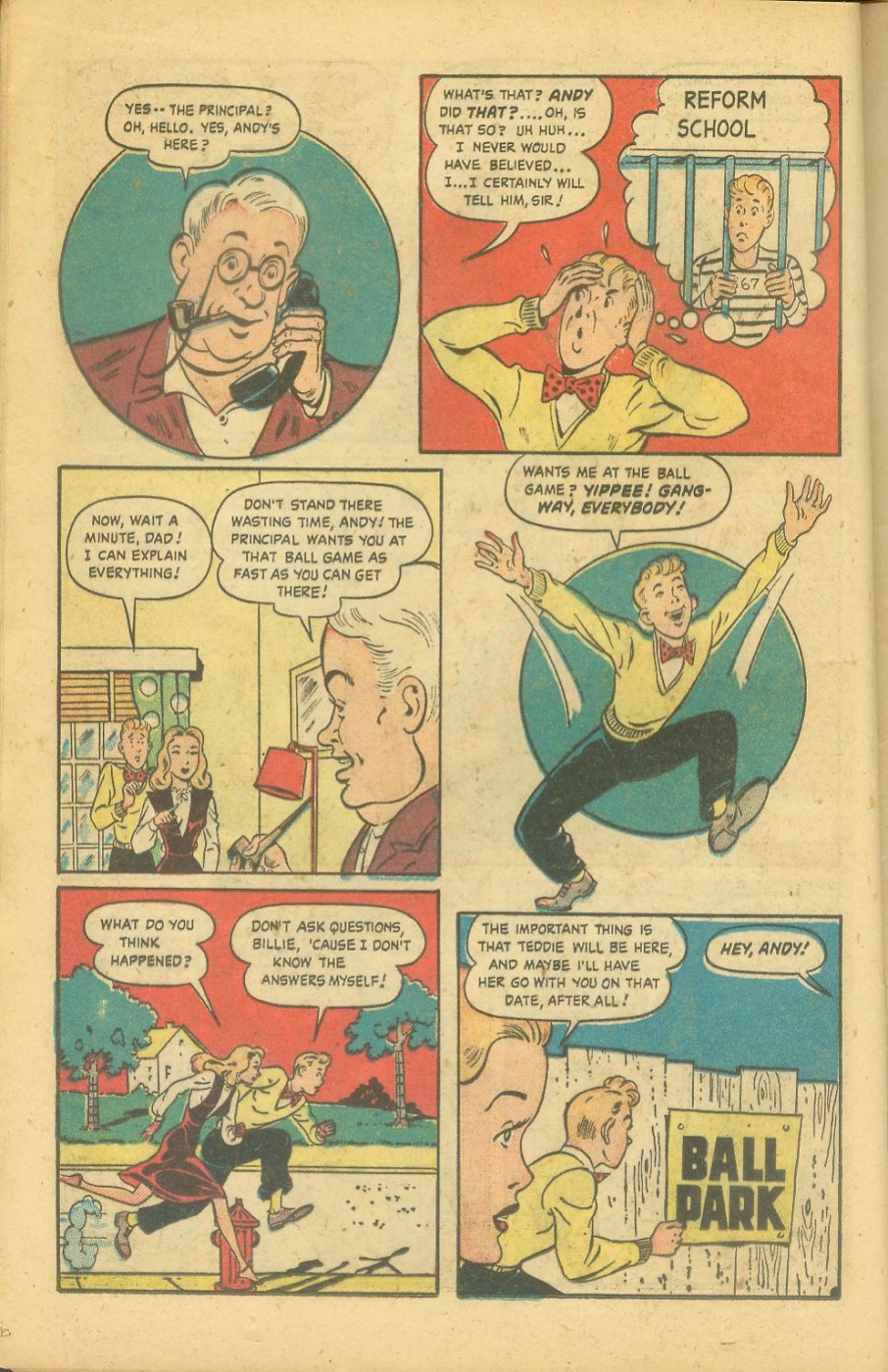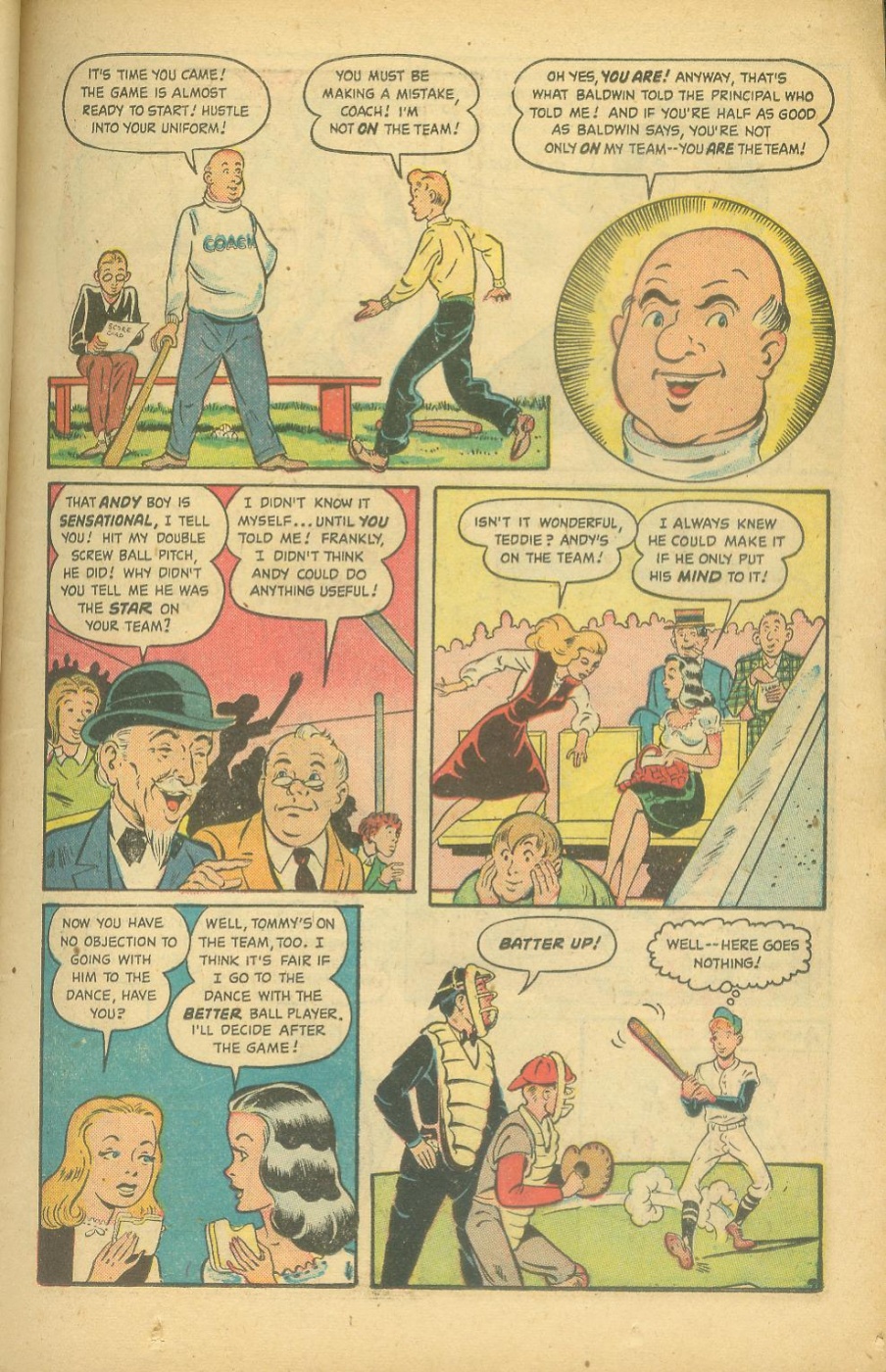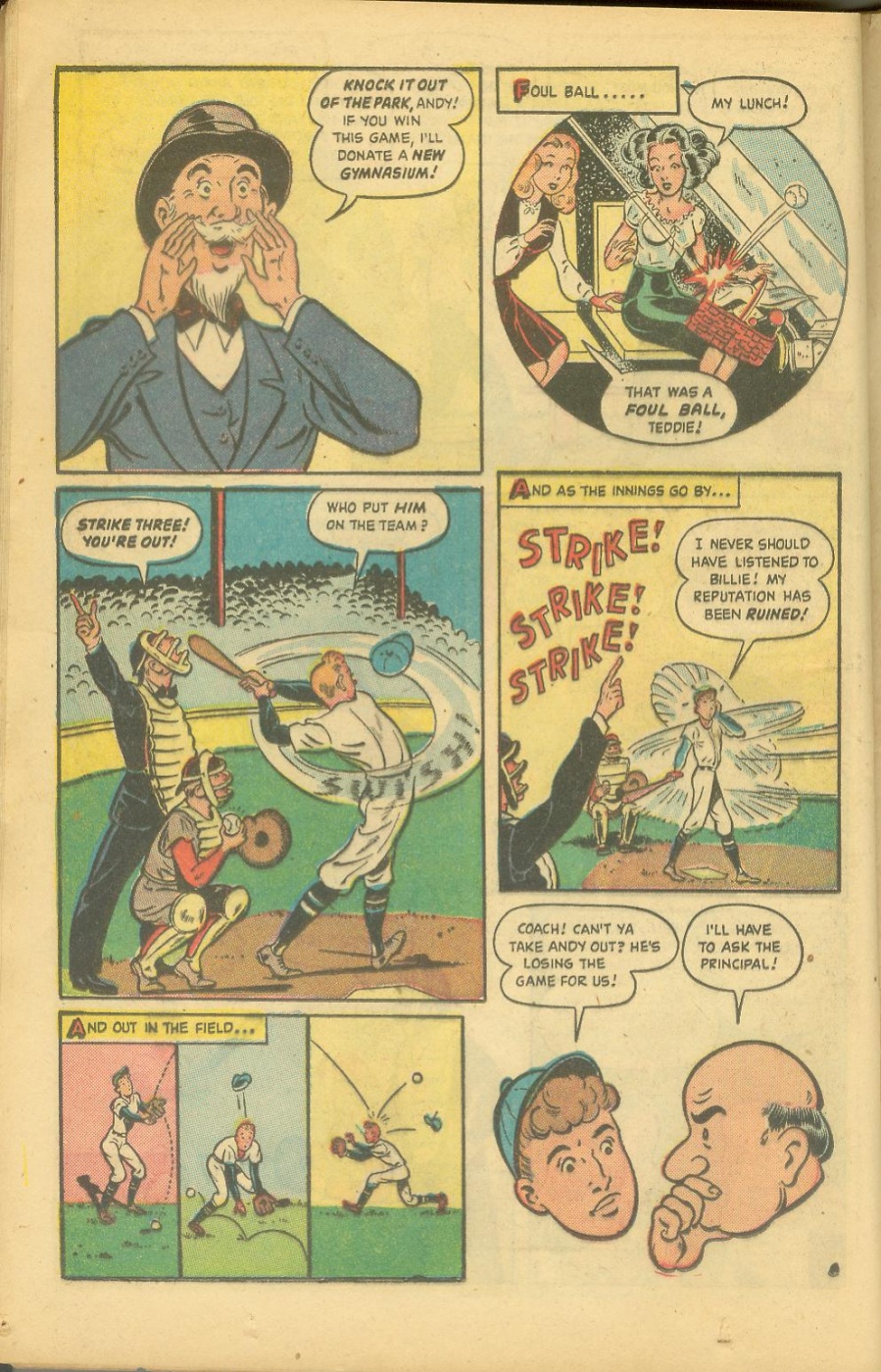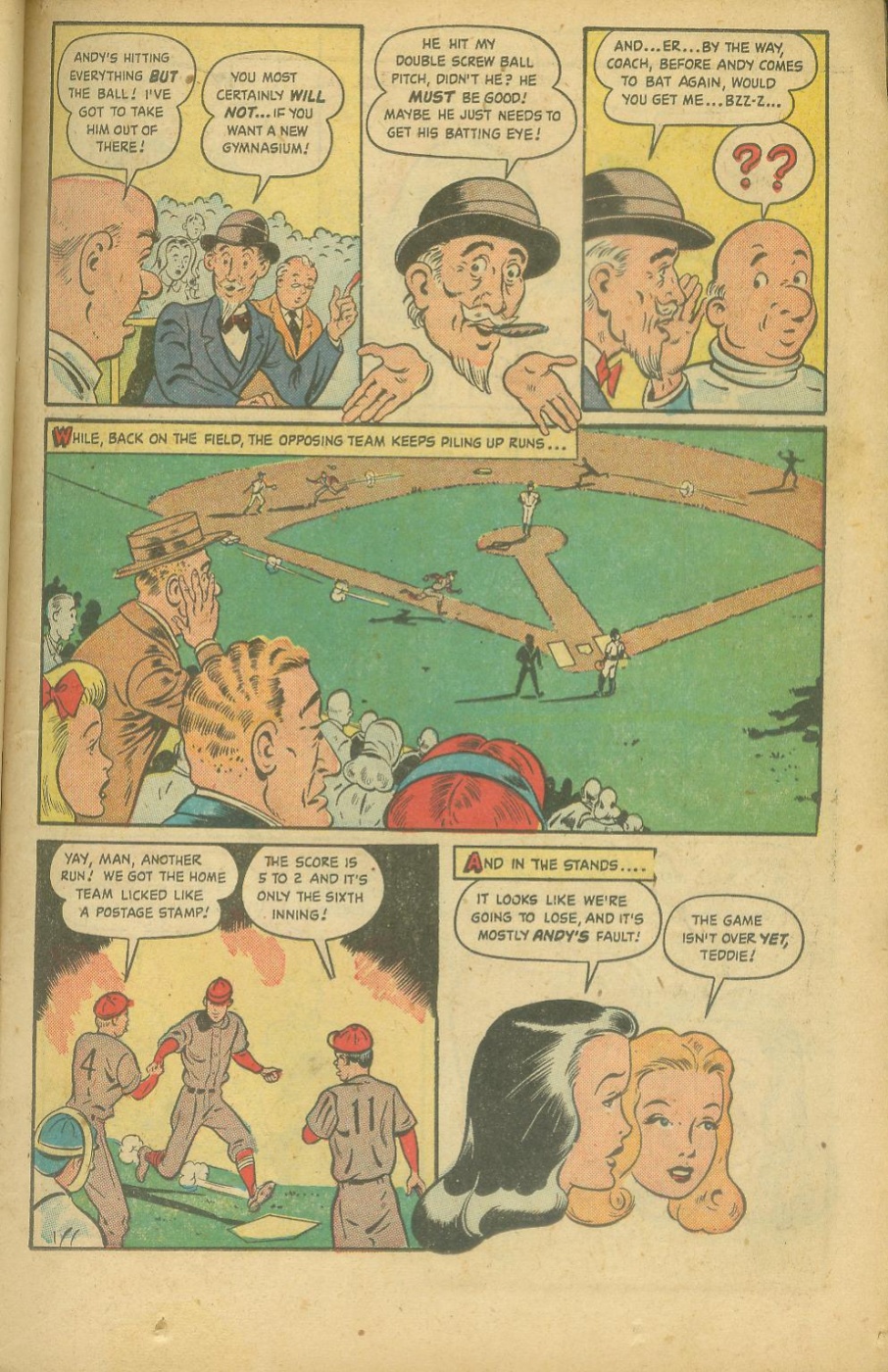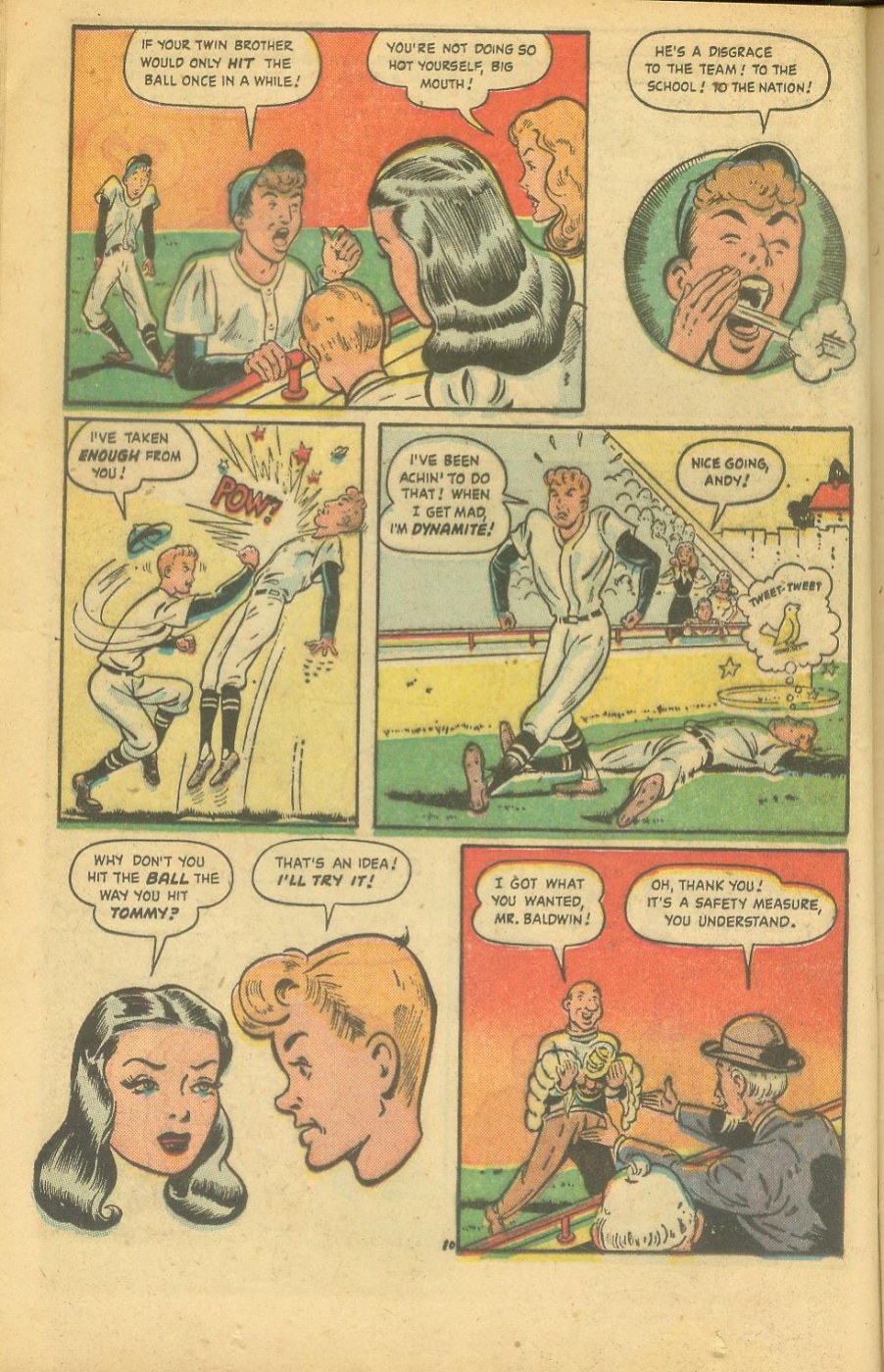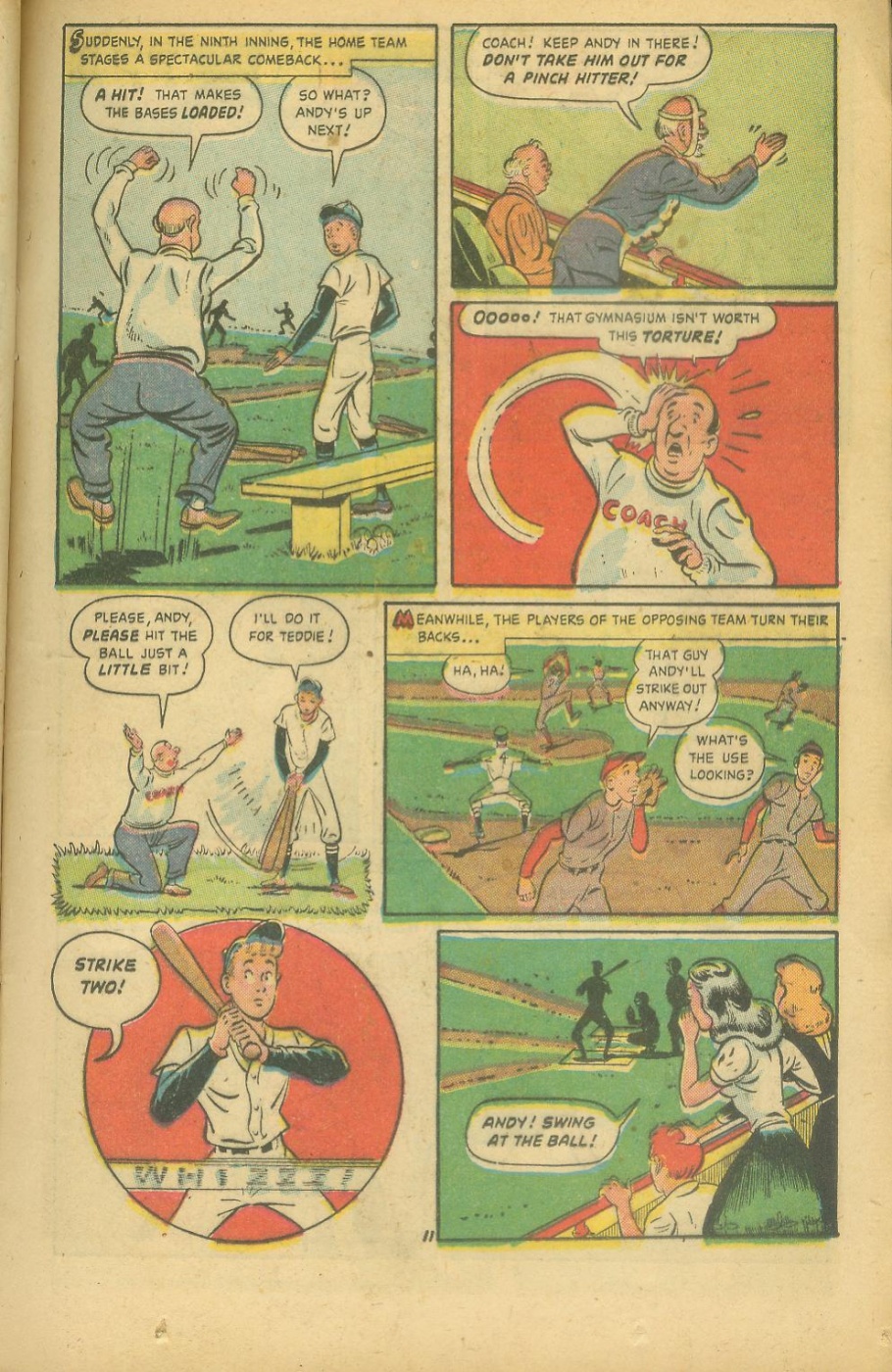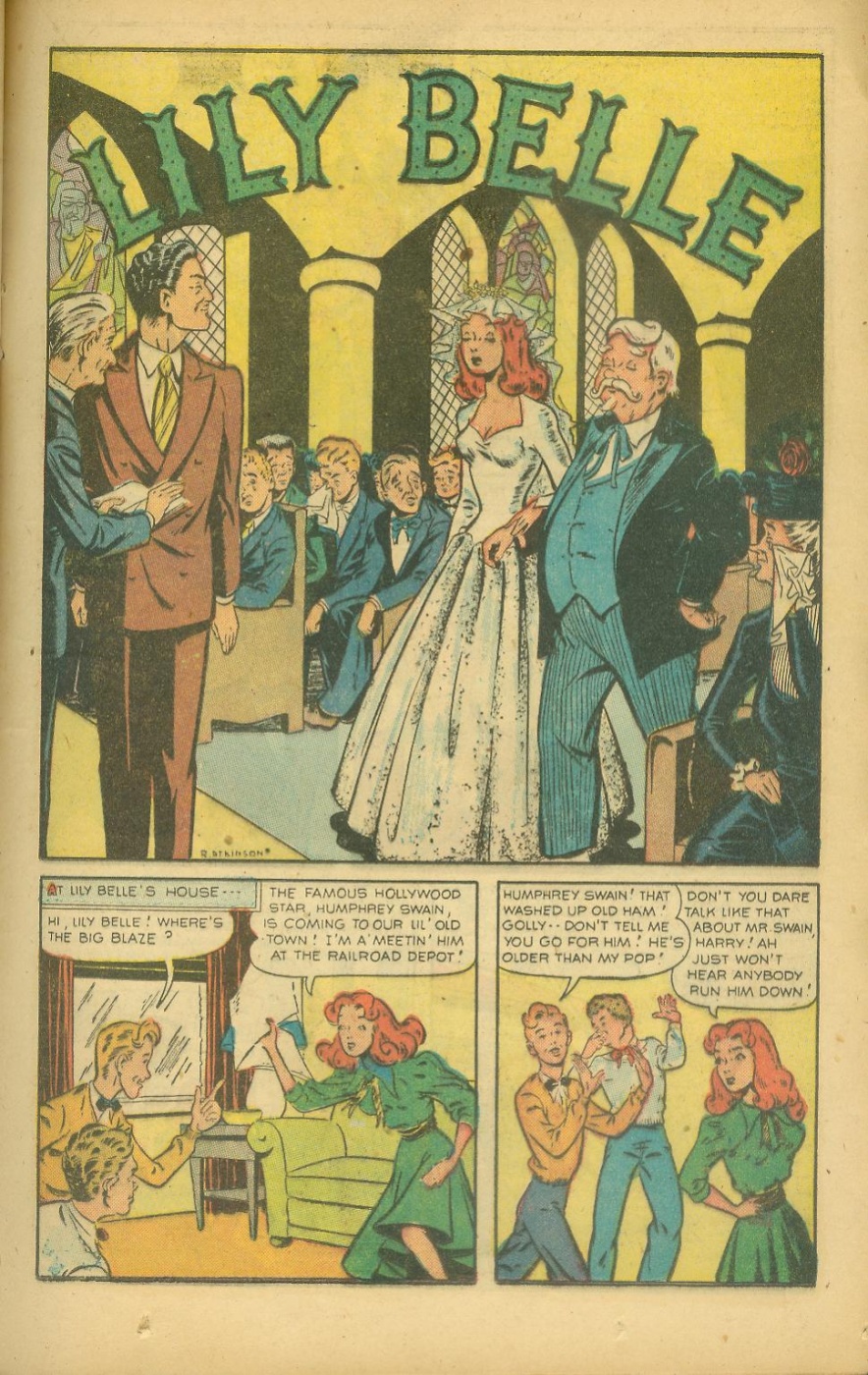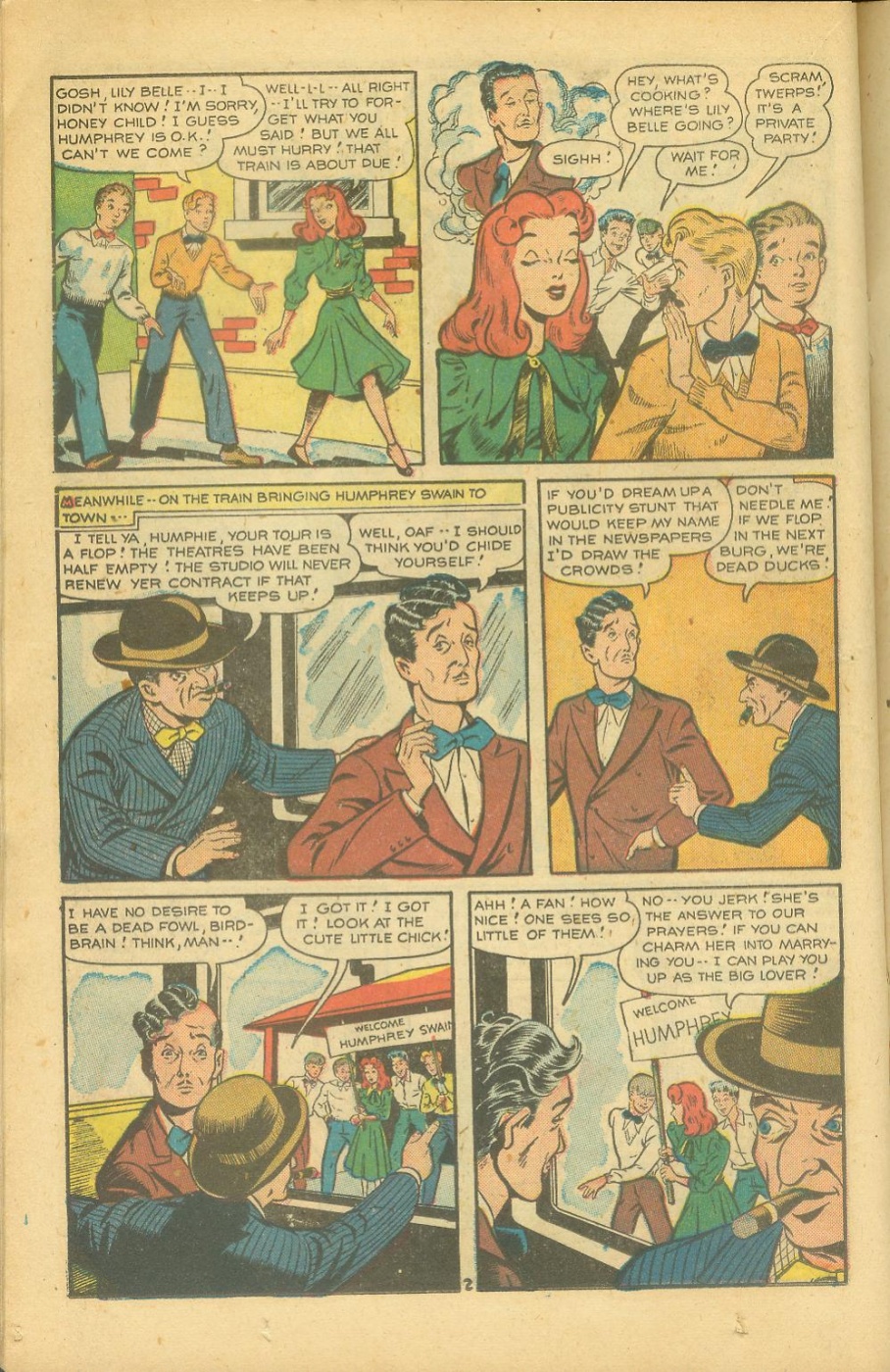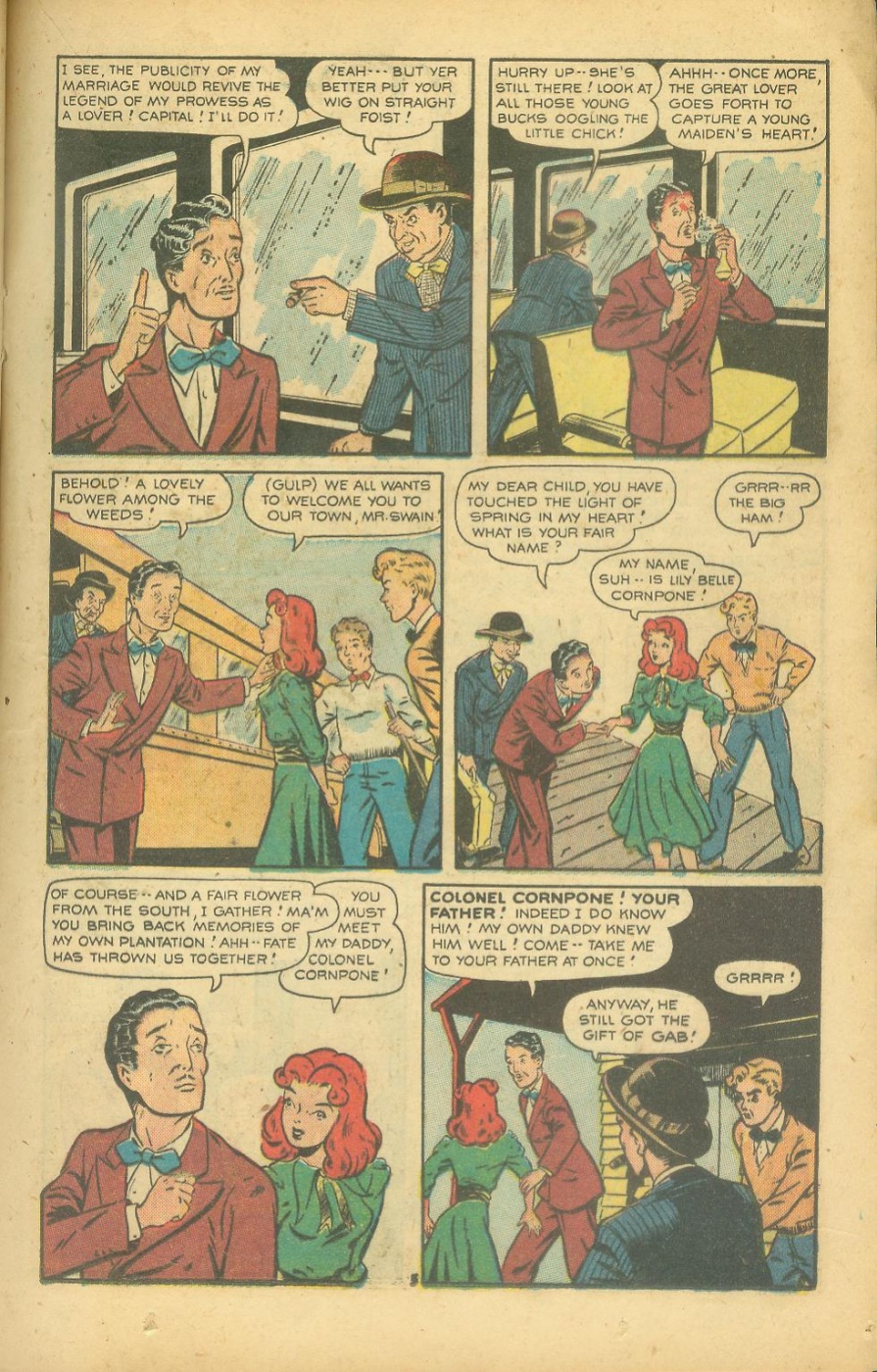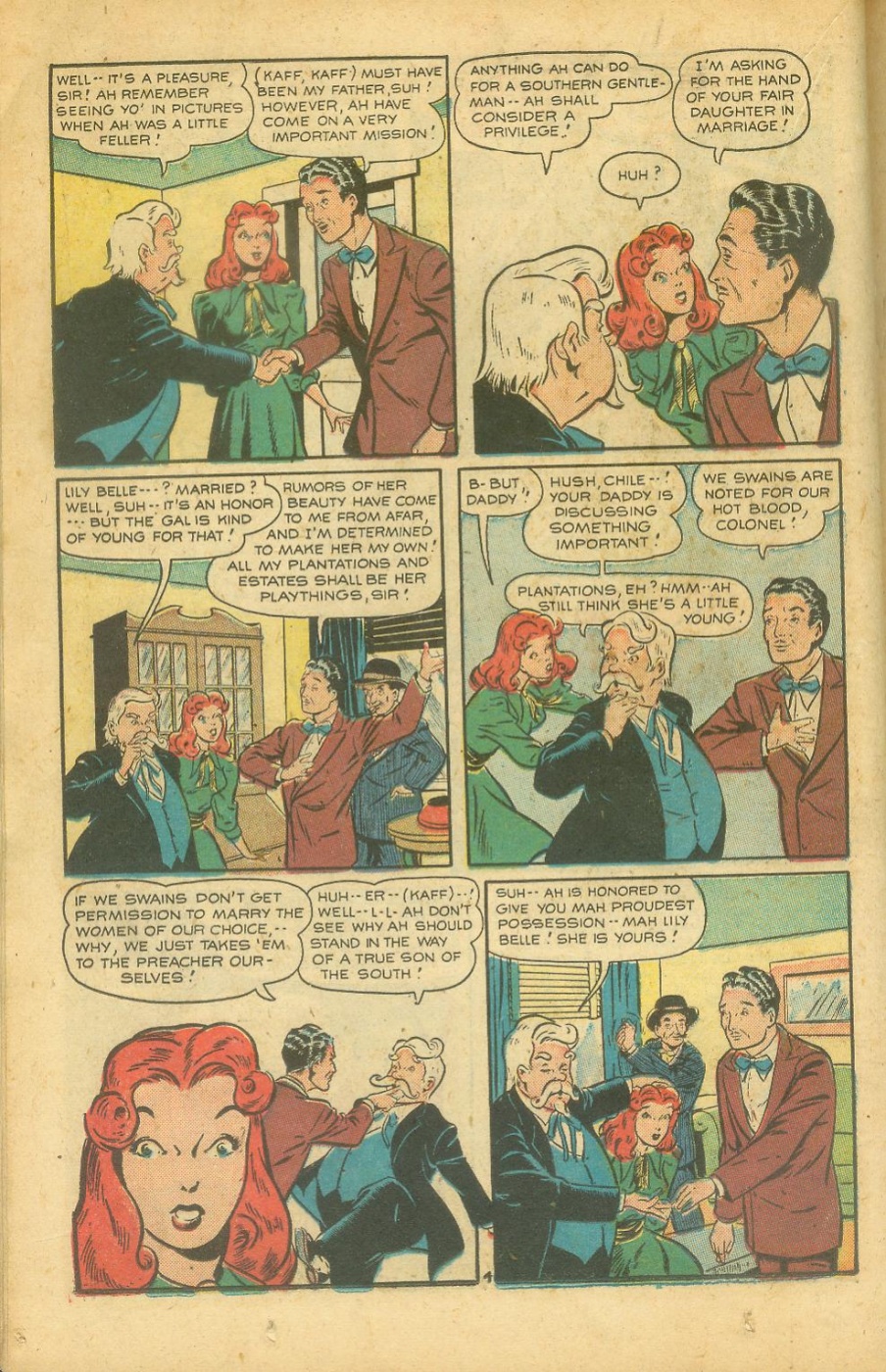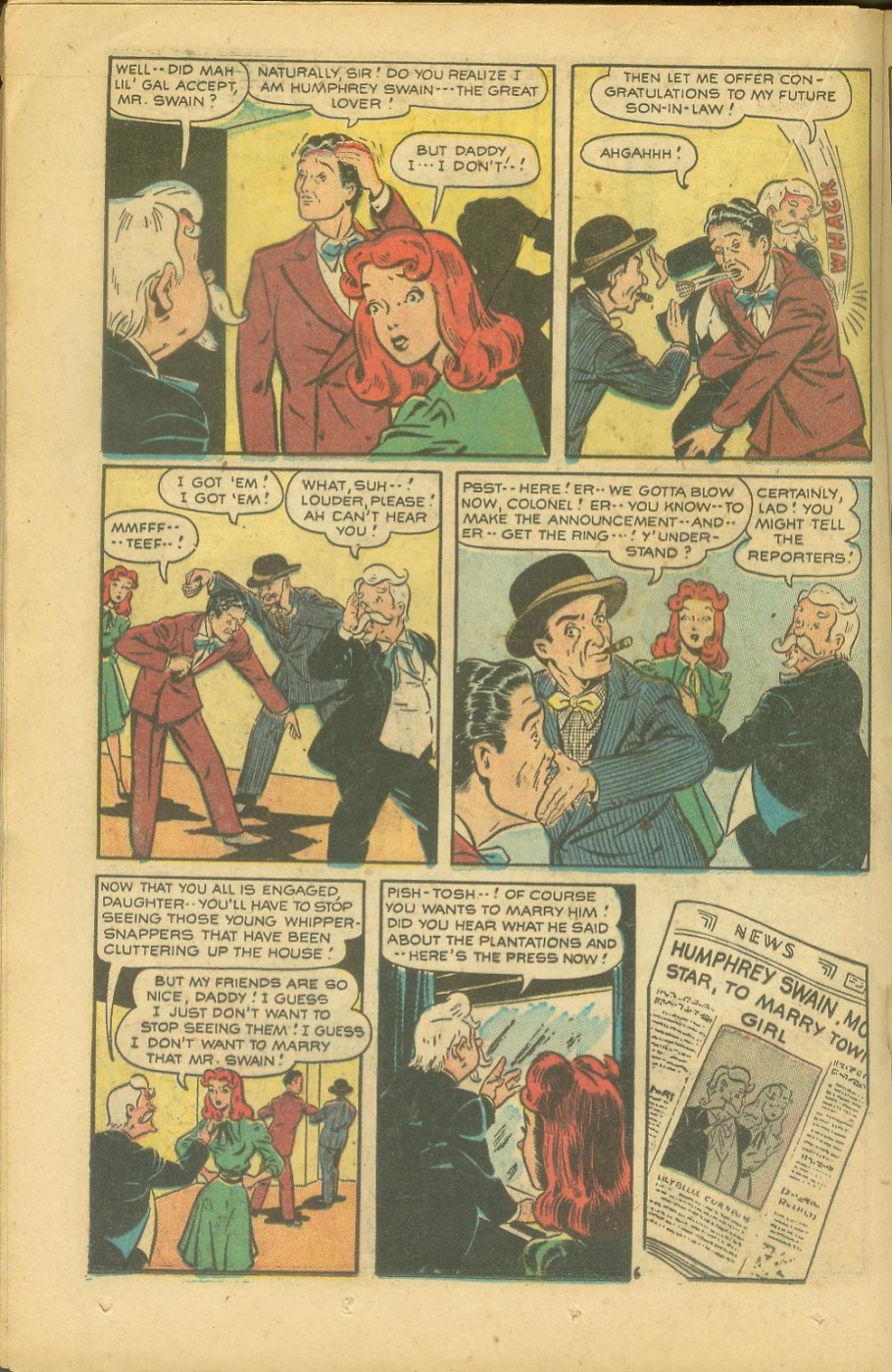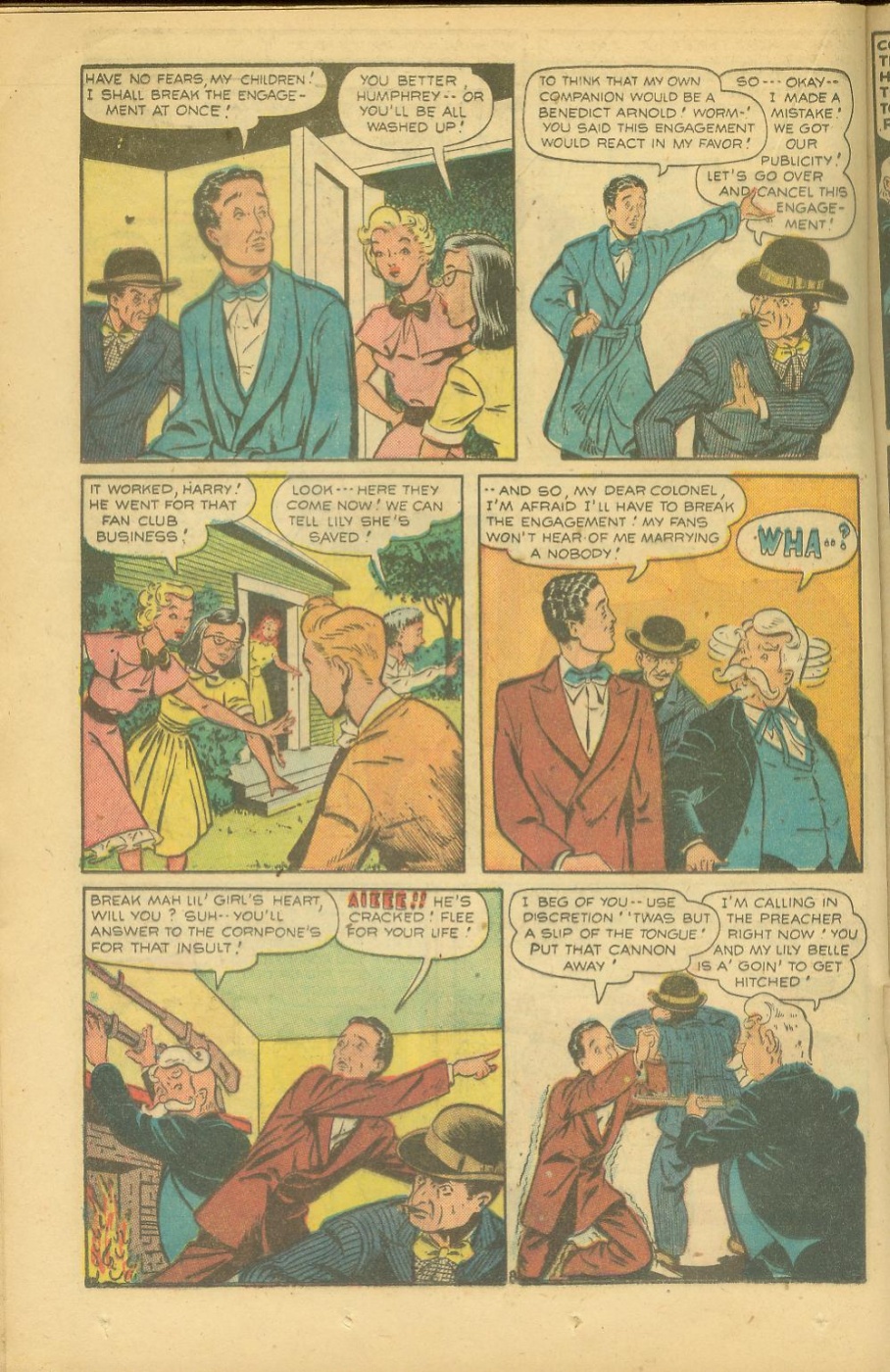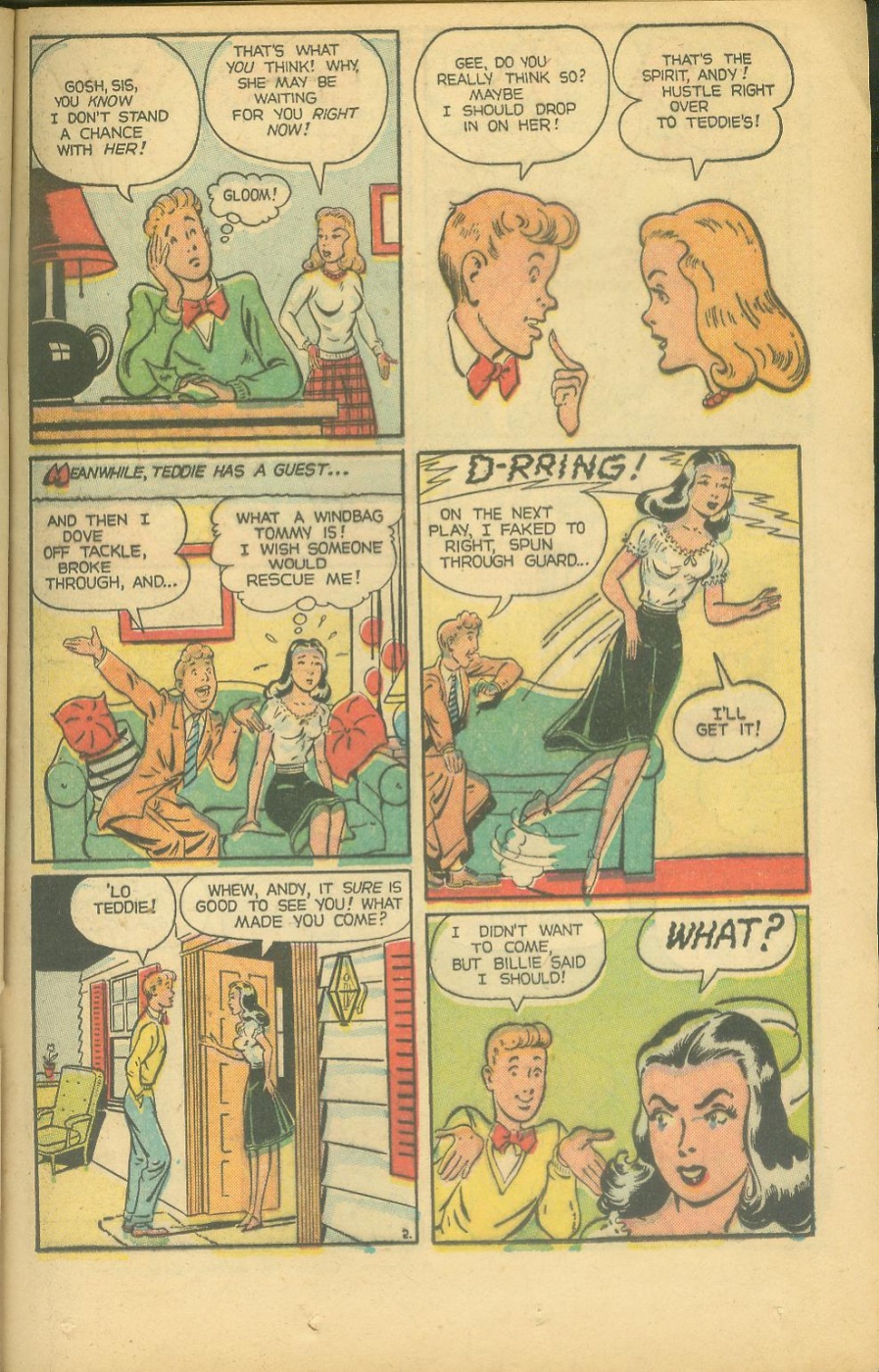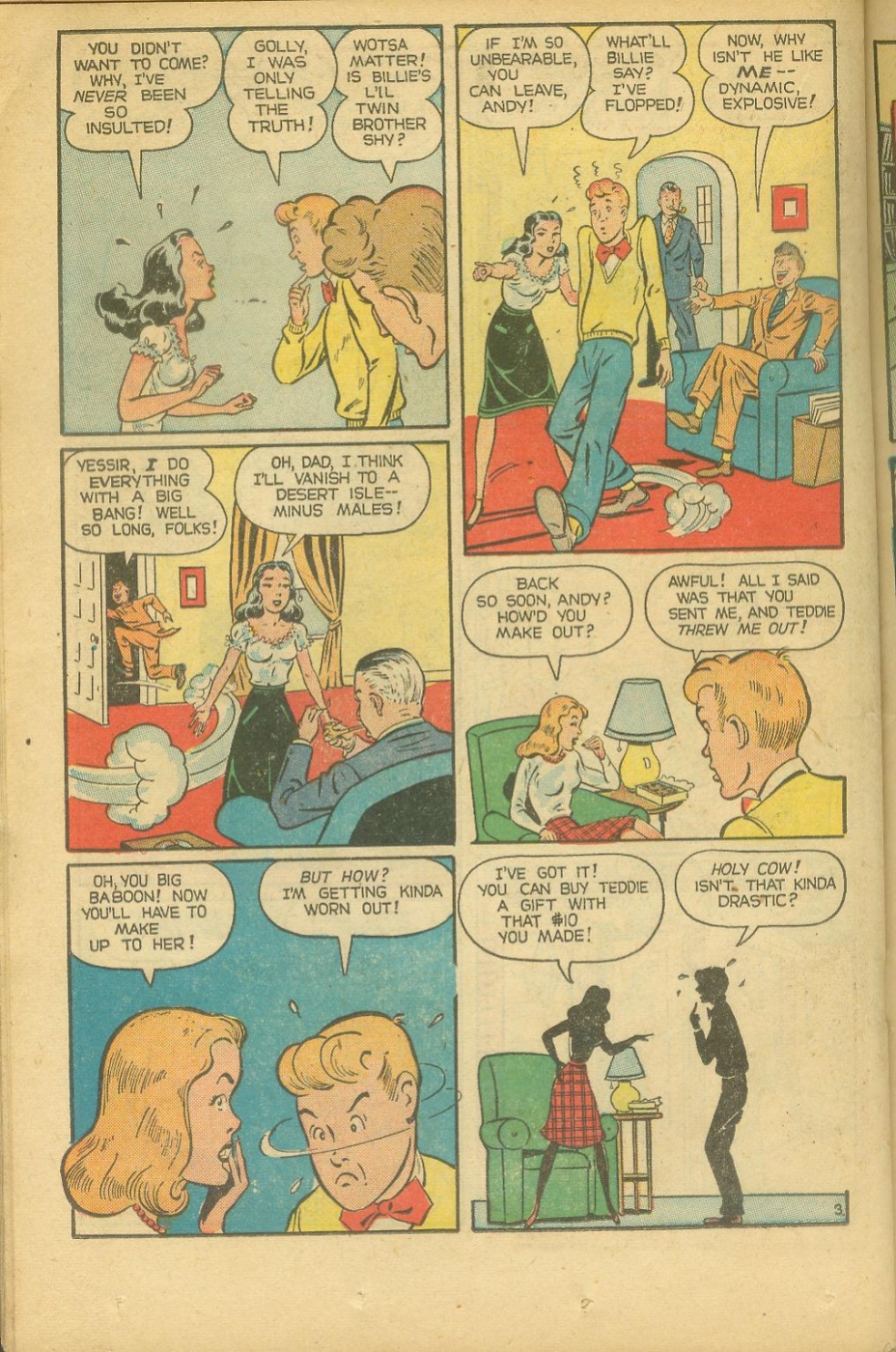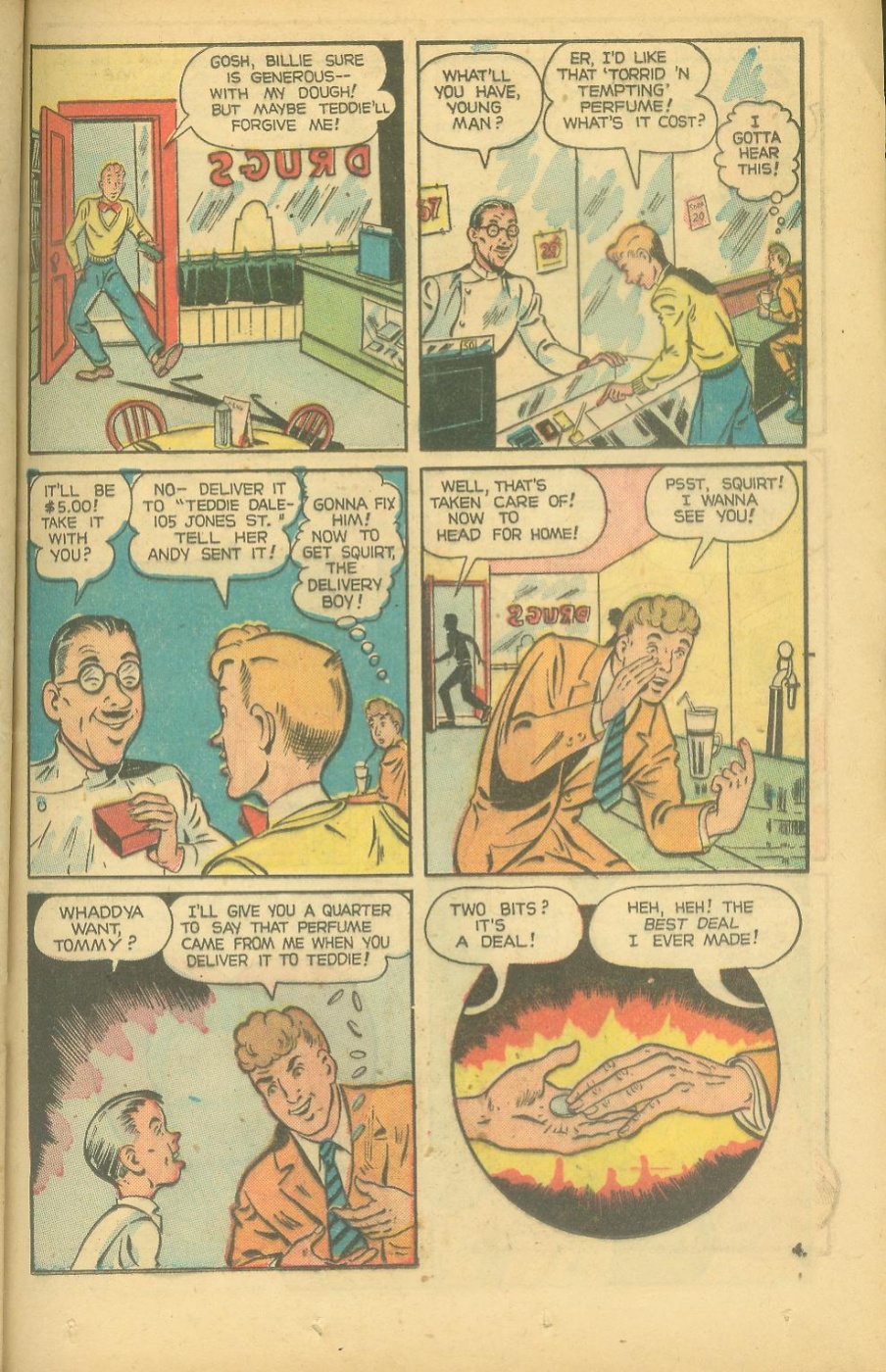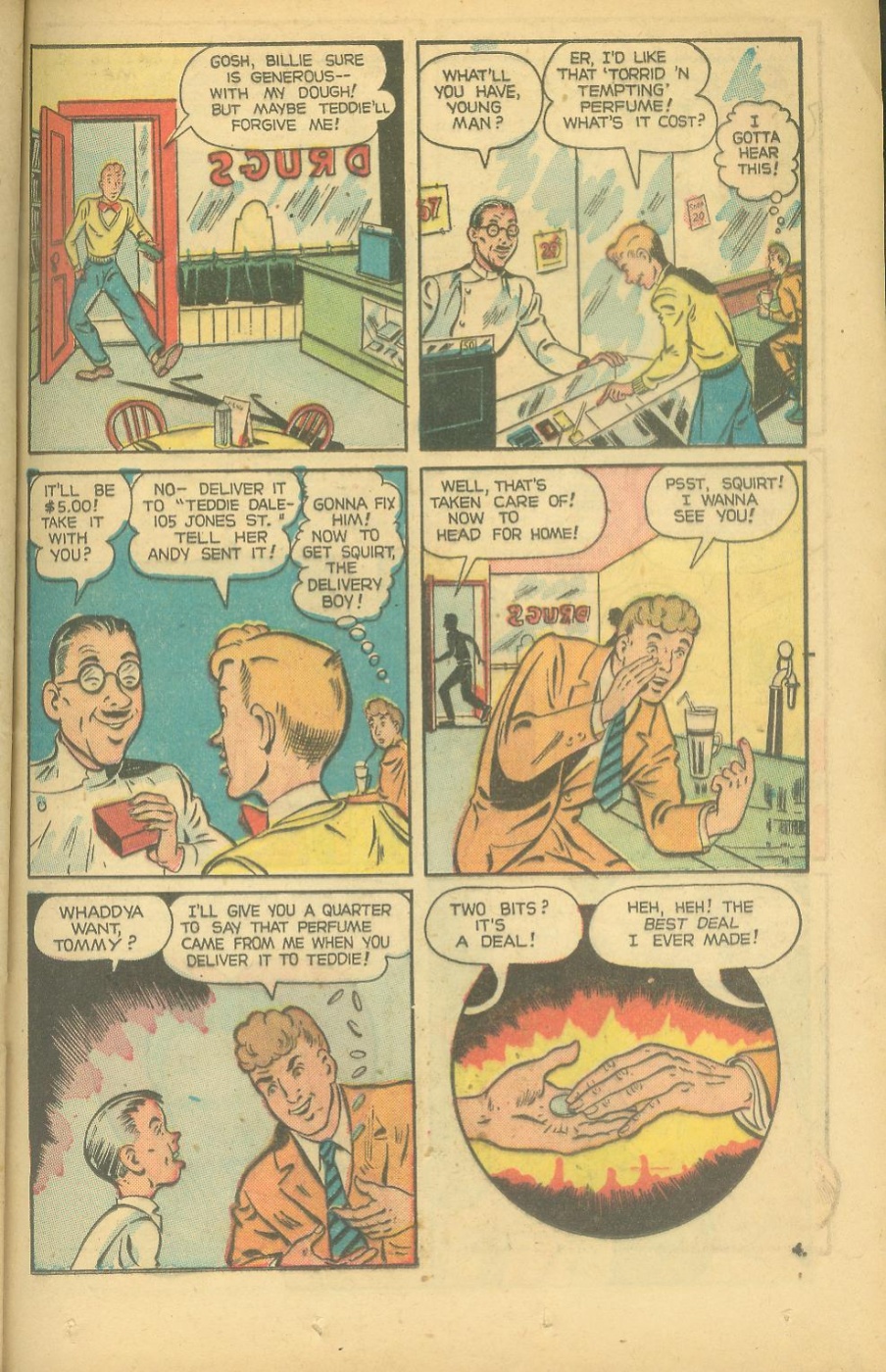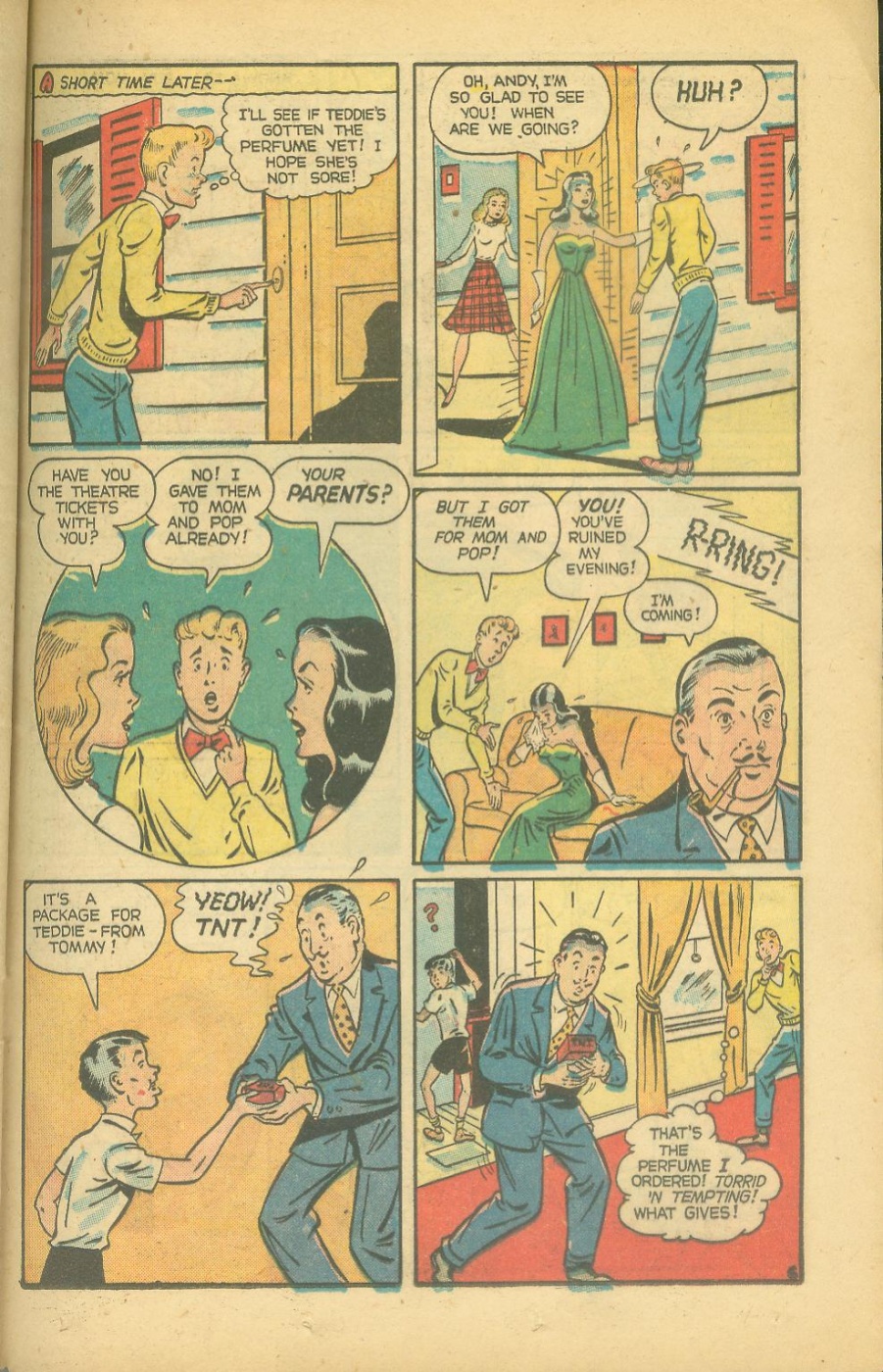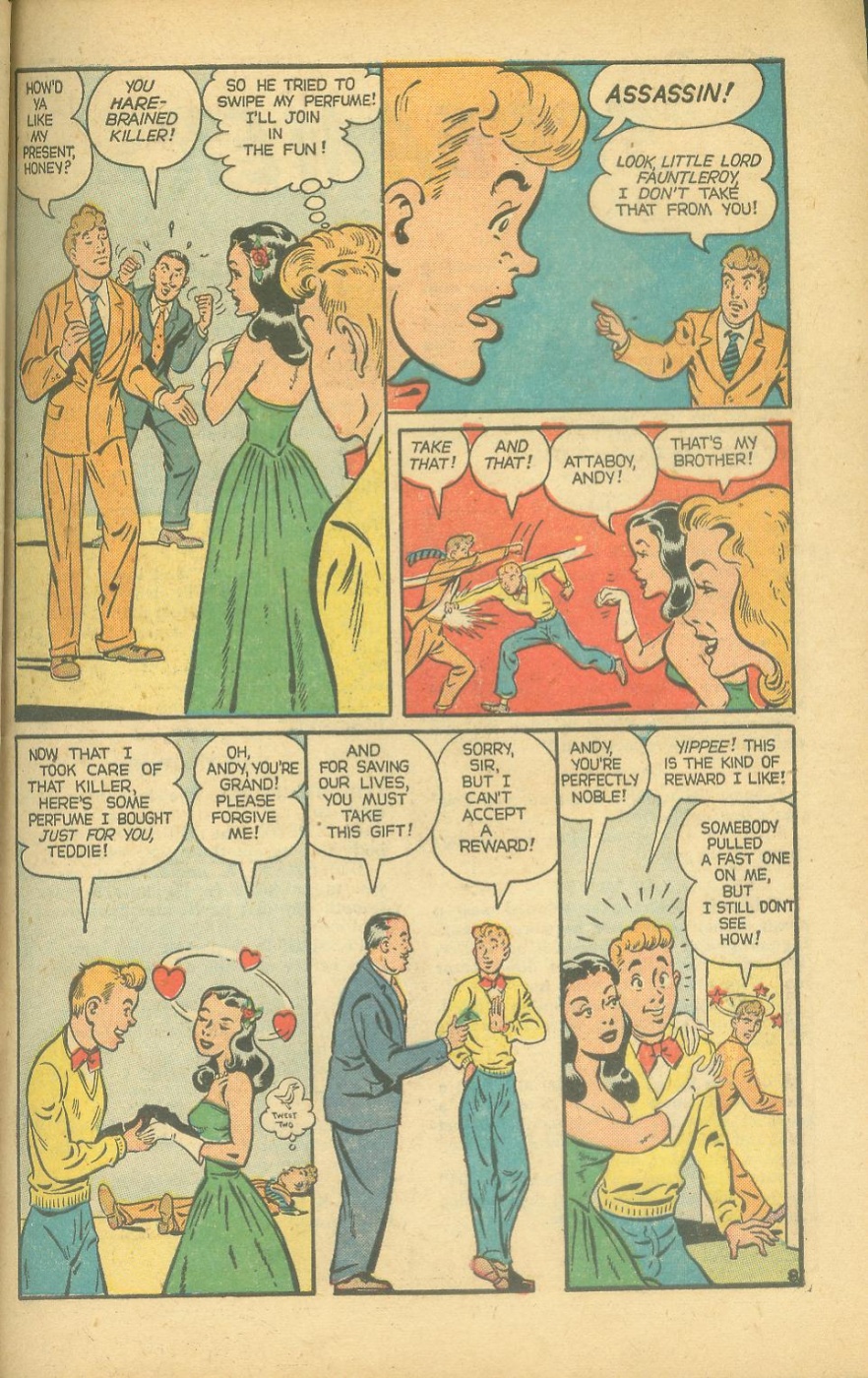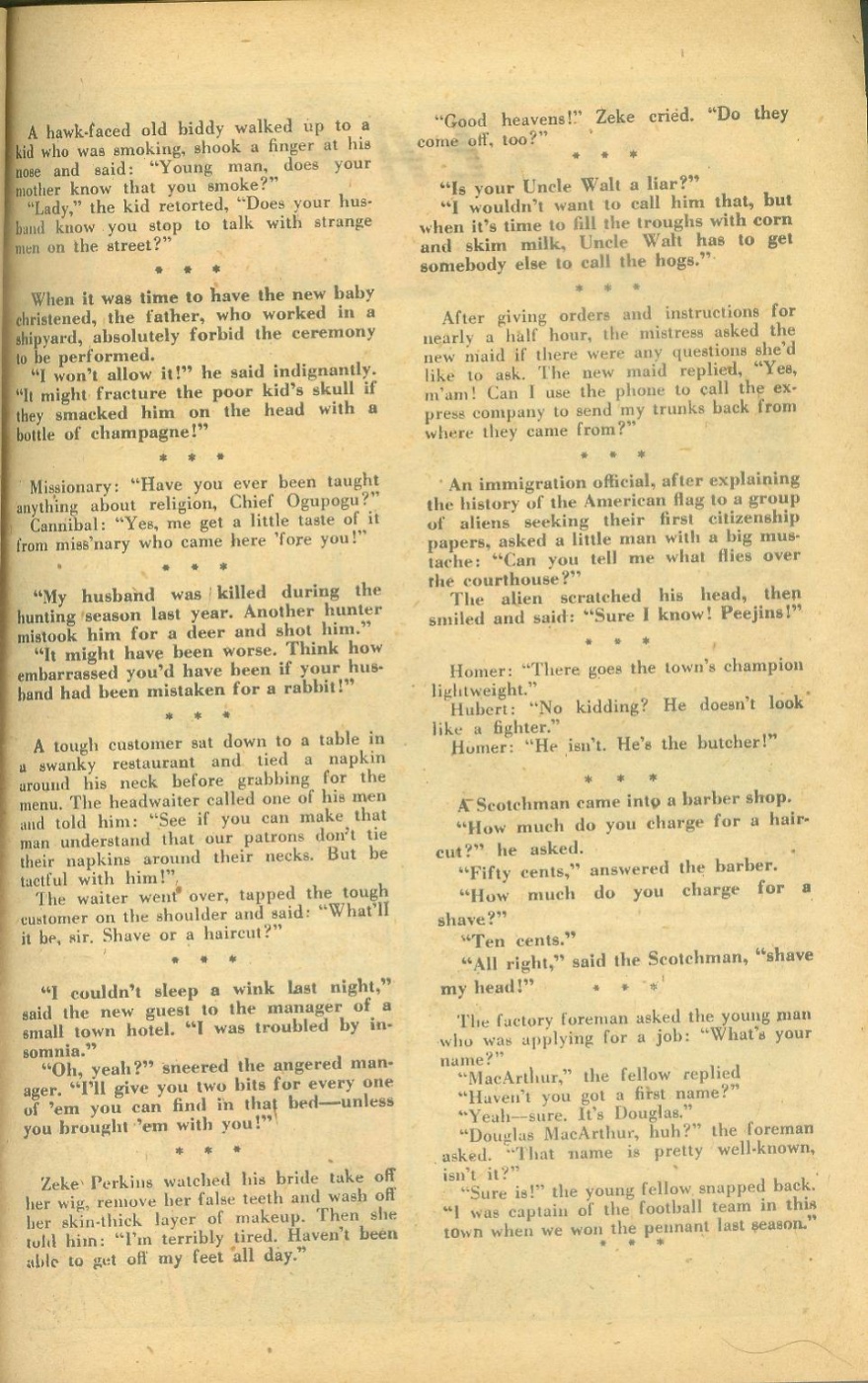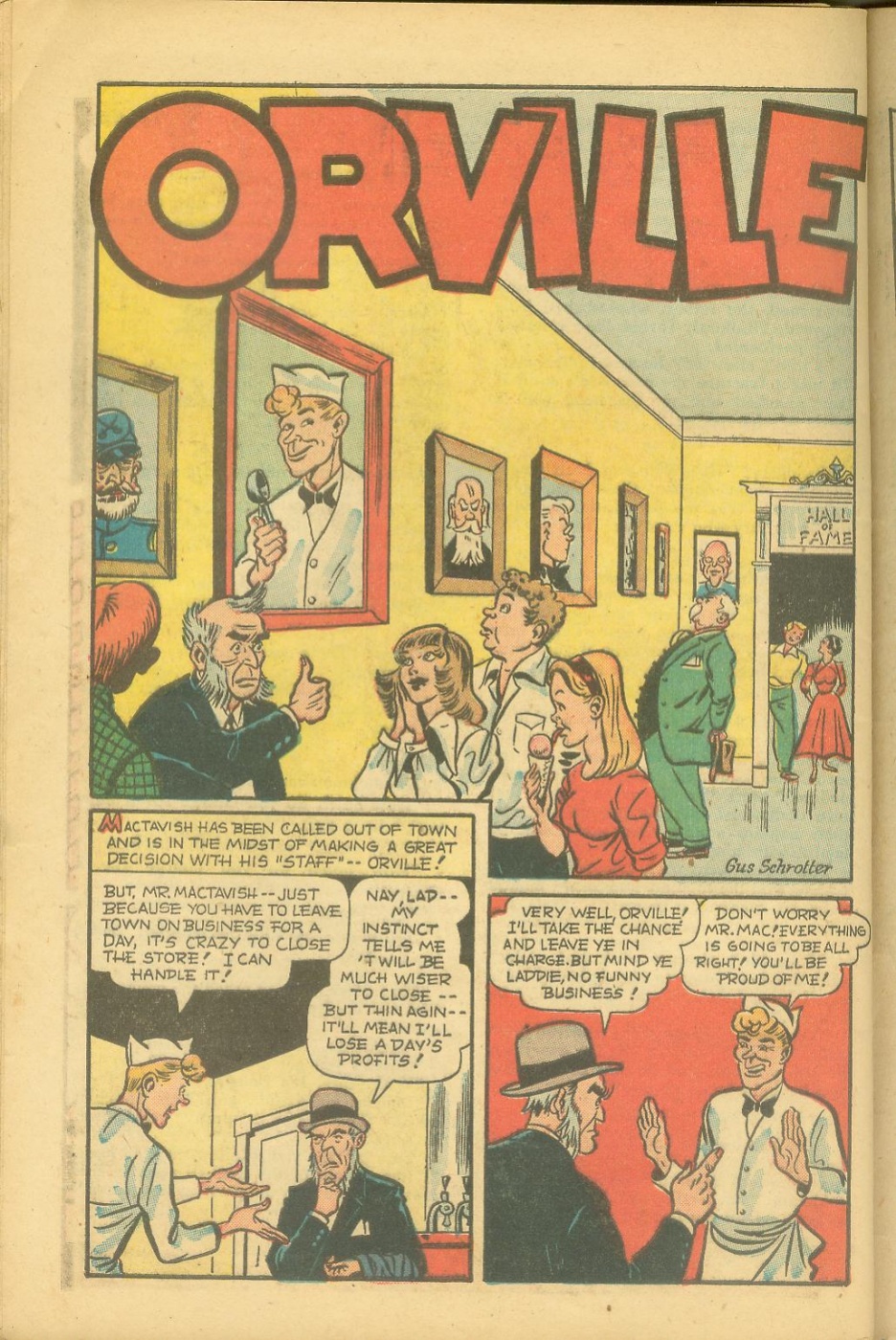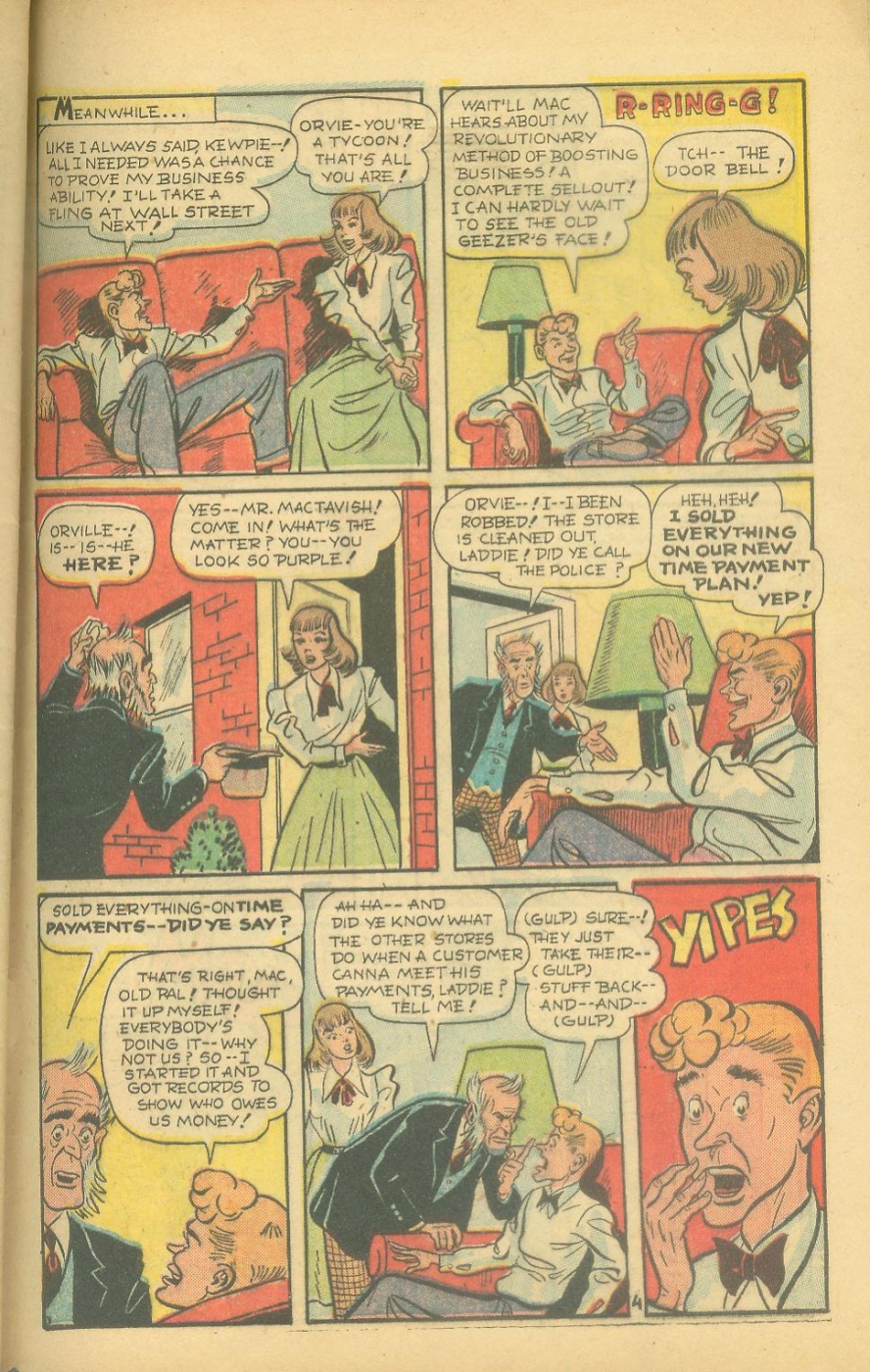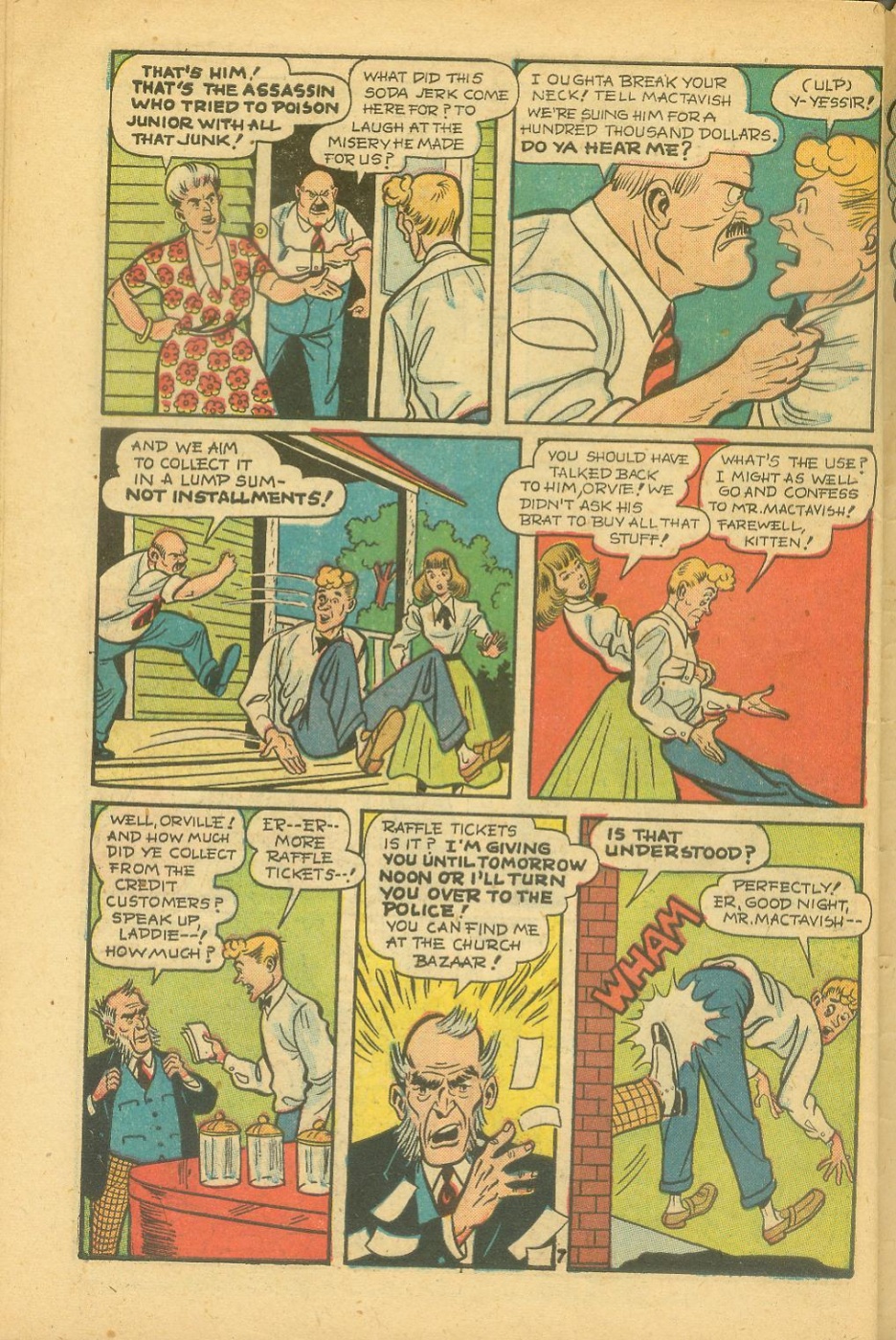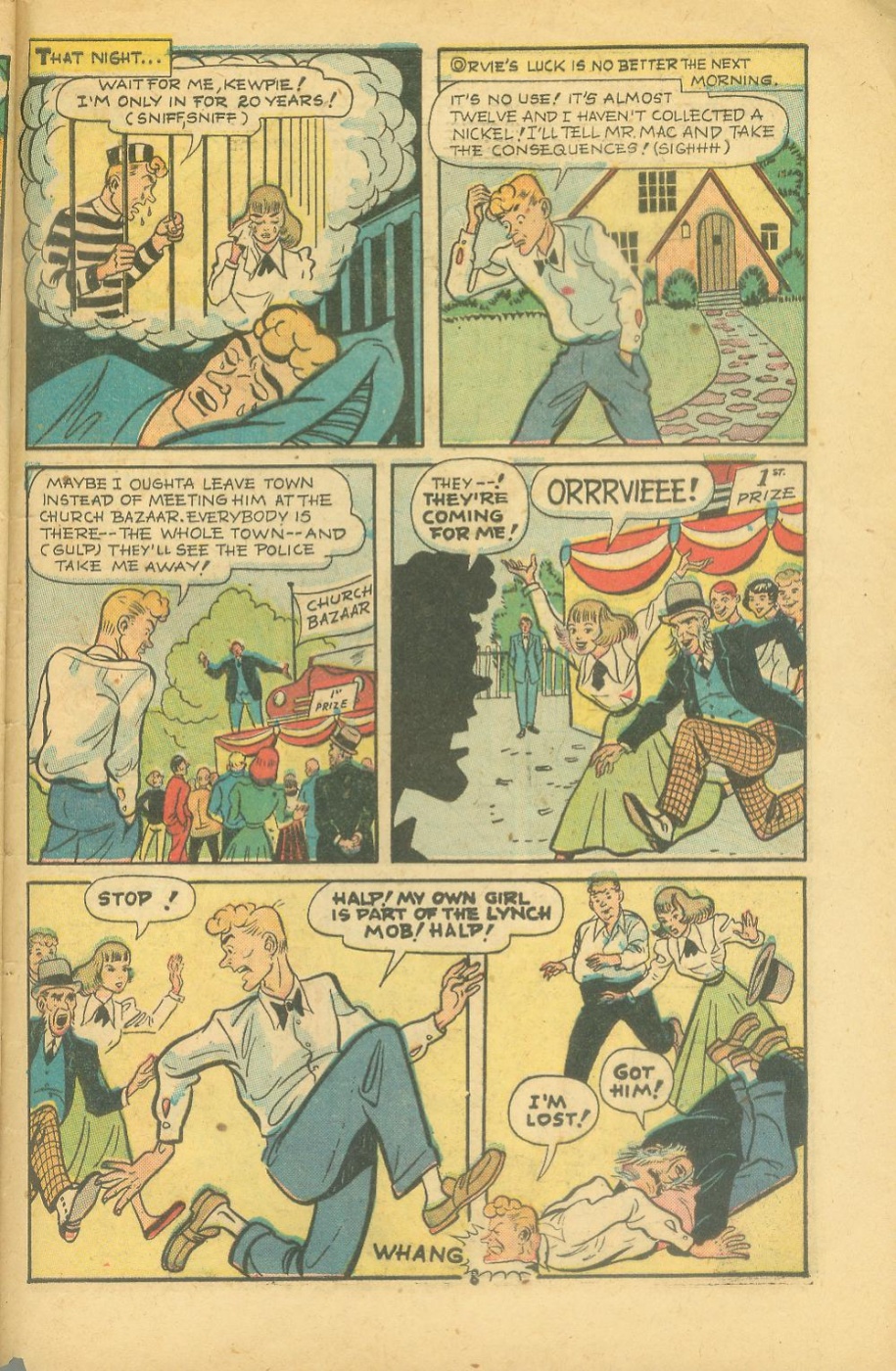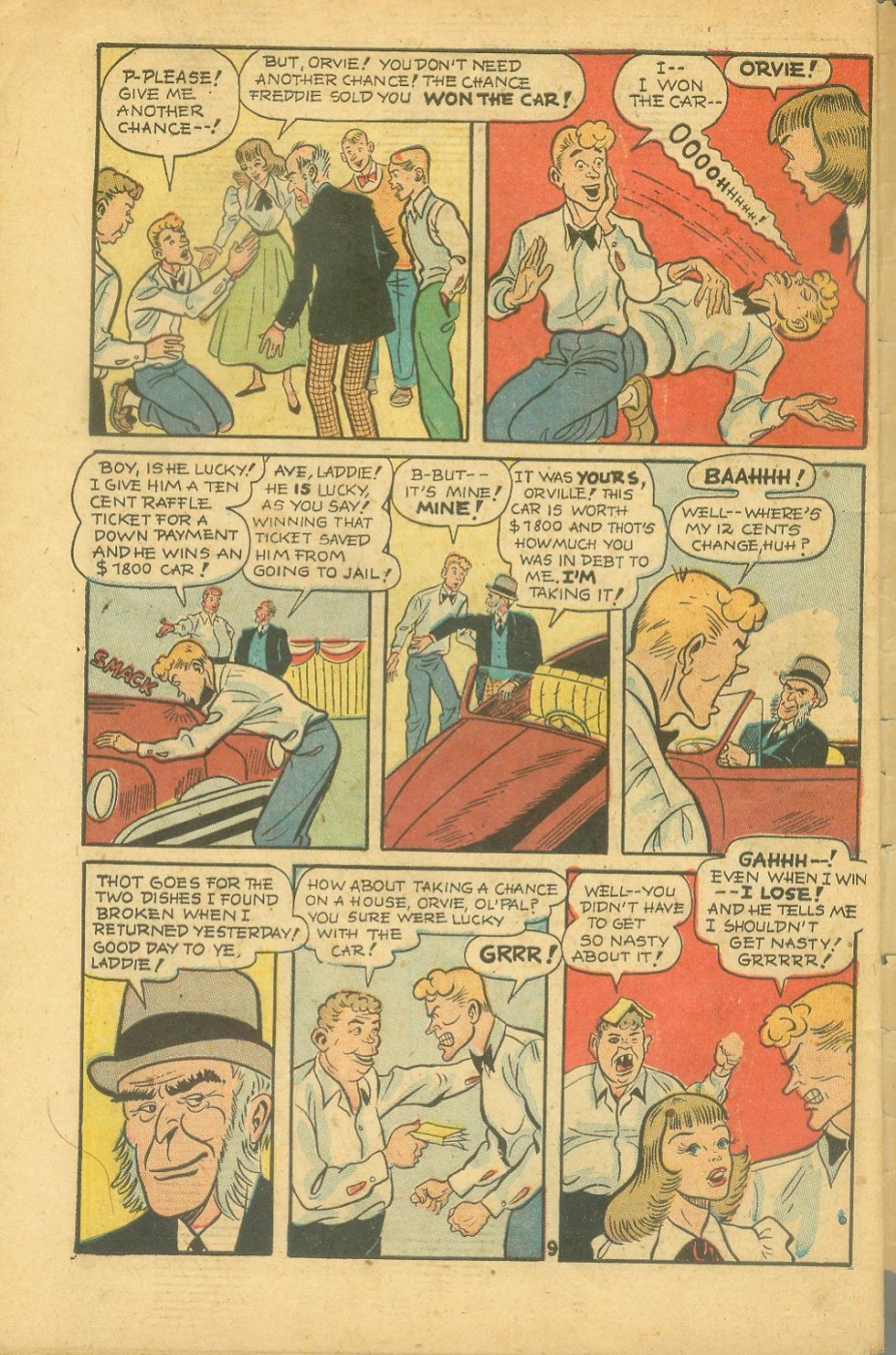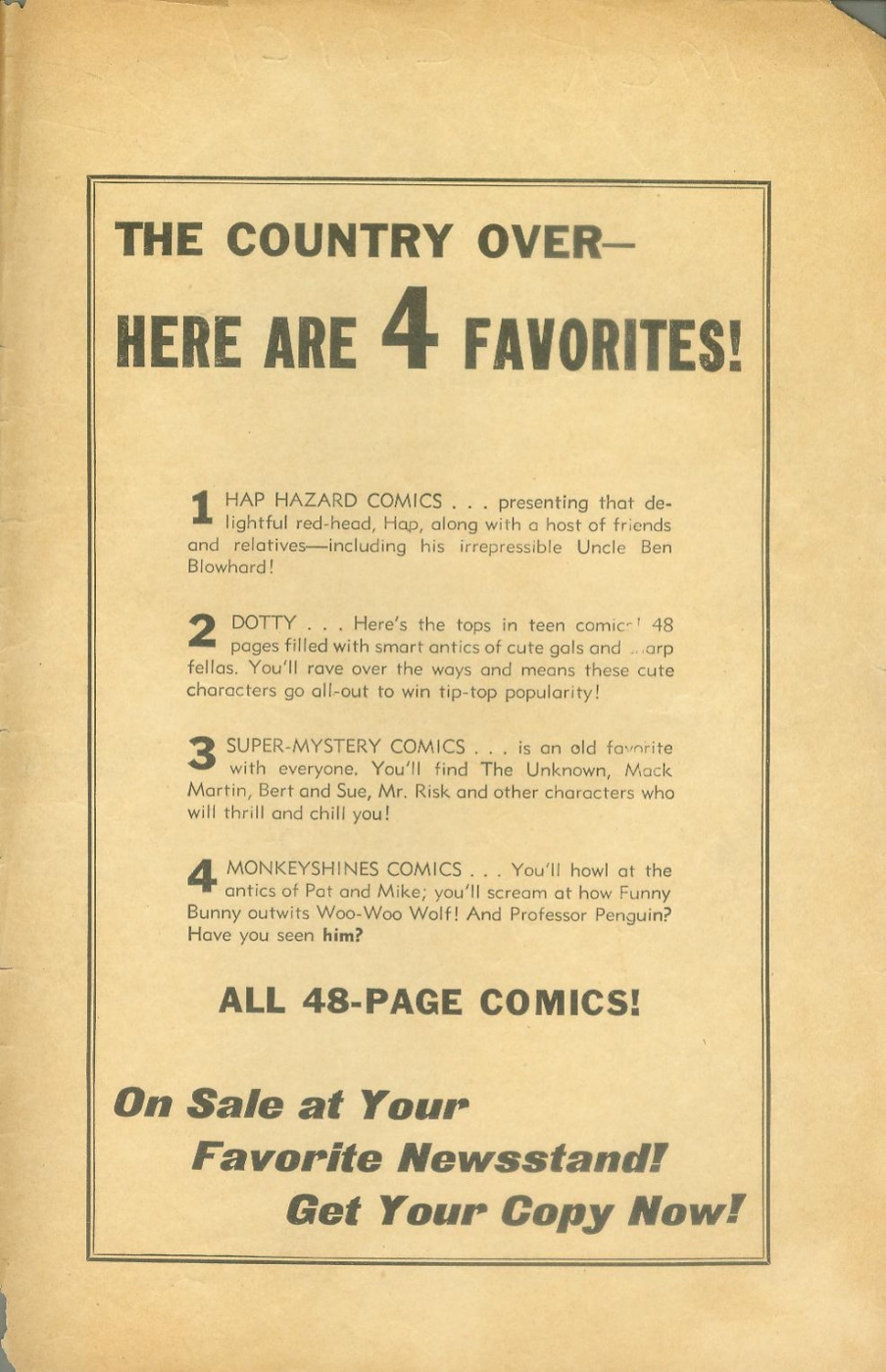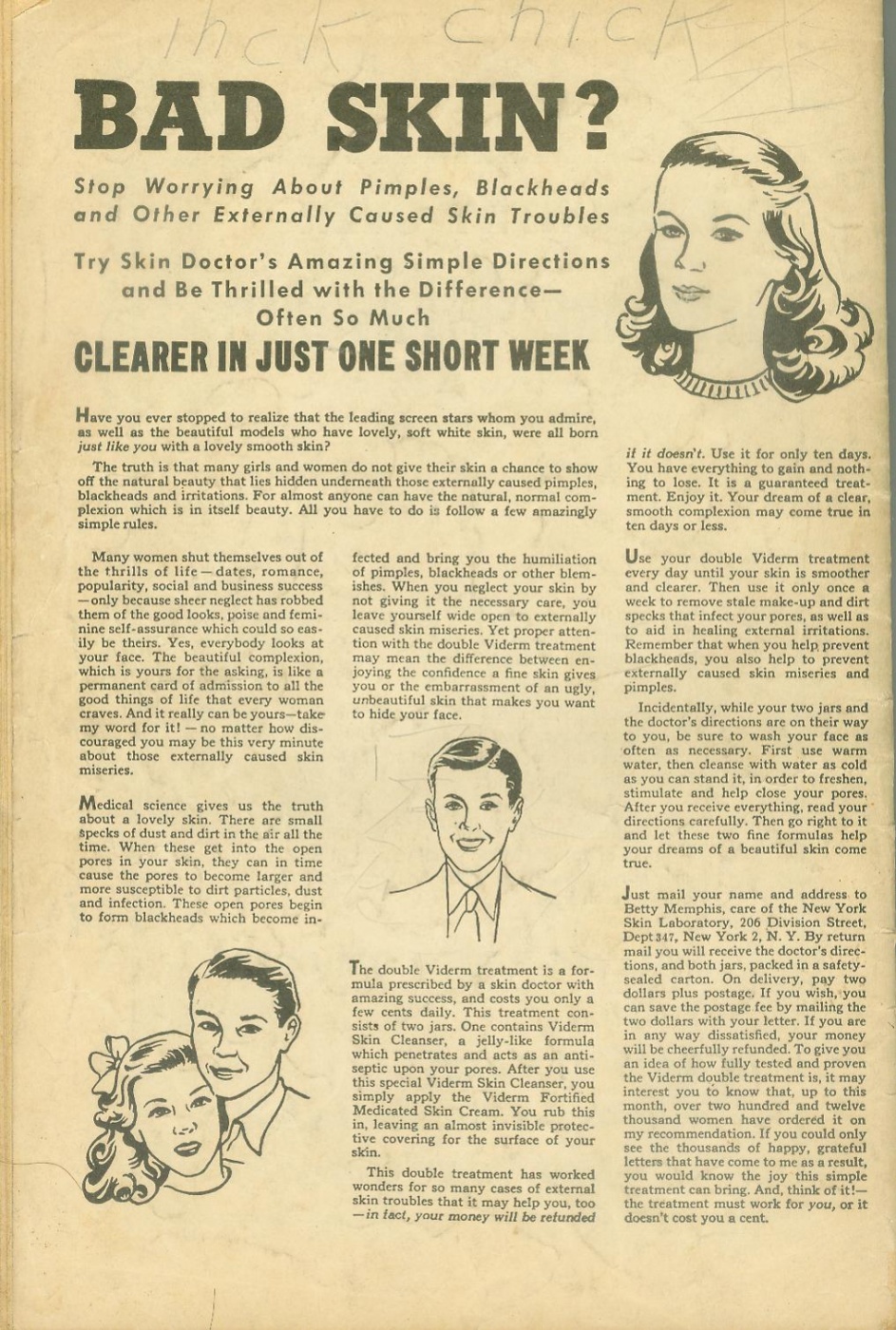 Liked this page?
Then why not get our iOS app from
Apple App Store
? Then you will have the world's biggest collection of jokes and inspiring quotes right in your pocket, and the app will work faster than the site, so it will save you time and keep you entertained.