Funny Comic Strips: 'Aggie Mack'
Comic Strips on this page:
1. 'A Day at the Circus' Aggie and Mona end up at the circus, battling for a summer job at the newspaper.
2. 'No Greater Luv' Bobo ends up with a snake in a basket after another passenger leaves it behind on a bus.
3. 'Kim and the Rice Pirates' Kim, a young boy, helps American soldiers in Korea.
3. 'Chilly, Isn't It?' Bobo buys a used motorcycle so that he and Aggie can take part in a scavenger hunt but they end up in a graveyard with a stolen skeleton.
4. 'It's the Plane Truth, Aggie!' Bobo finds out that Chillie's been cheating to win Aggie's heart and that he doesn't know how to fly a plane after all.
Content Genre: Teen, Humor, War Story.
Characters: Aggie Mack; Mona Mack; Bobo; Bobo; Daphne, Chillie.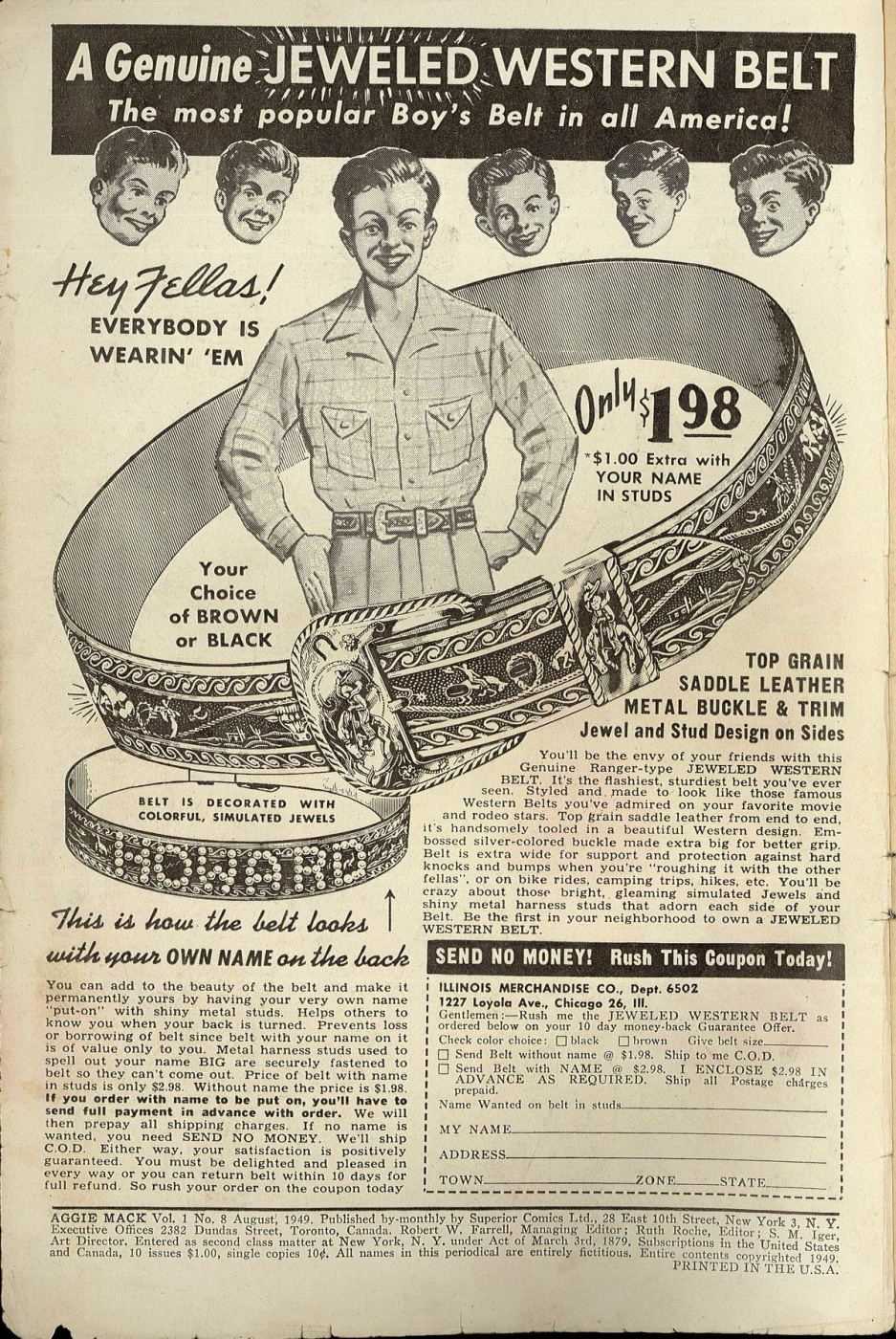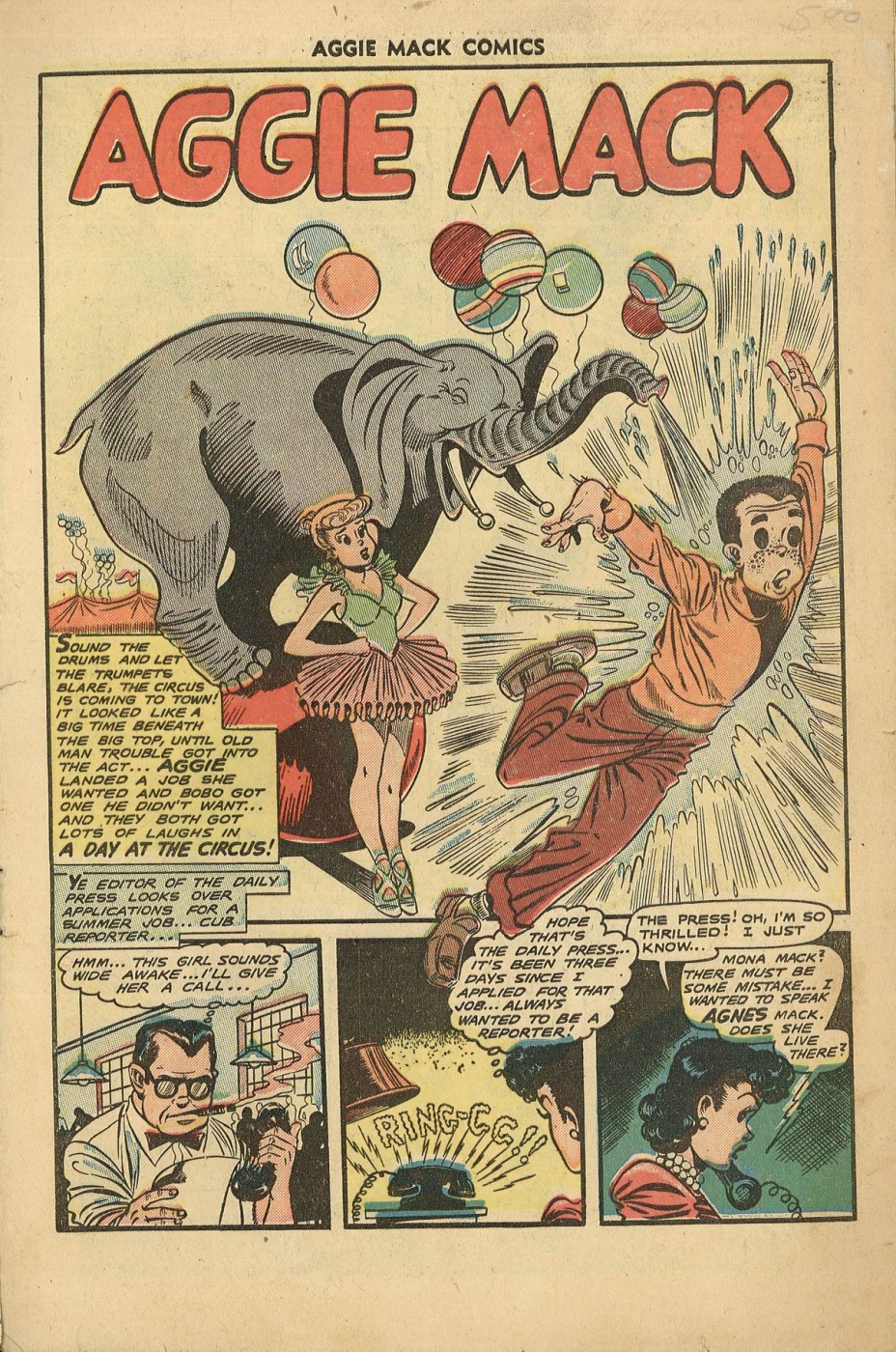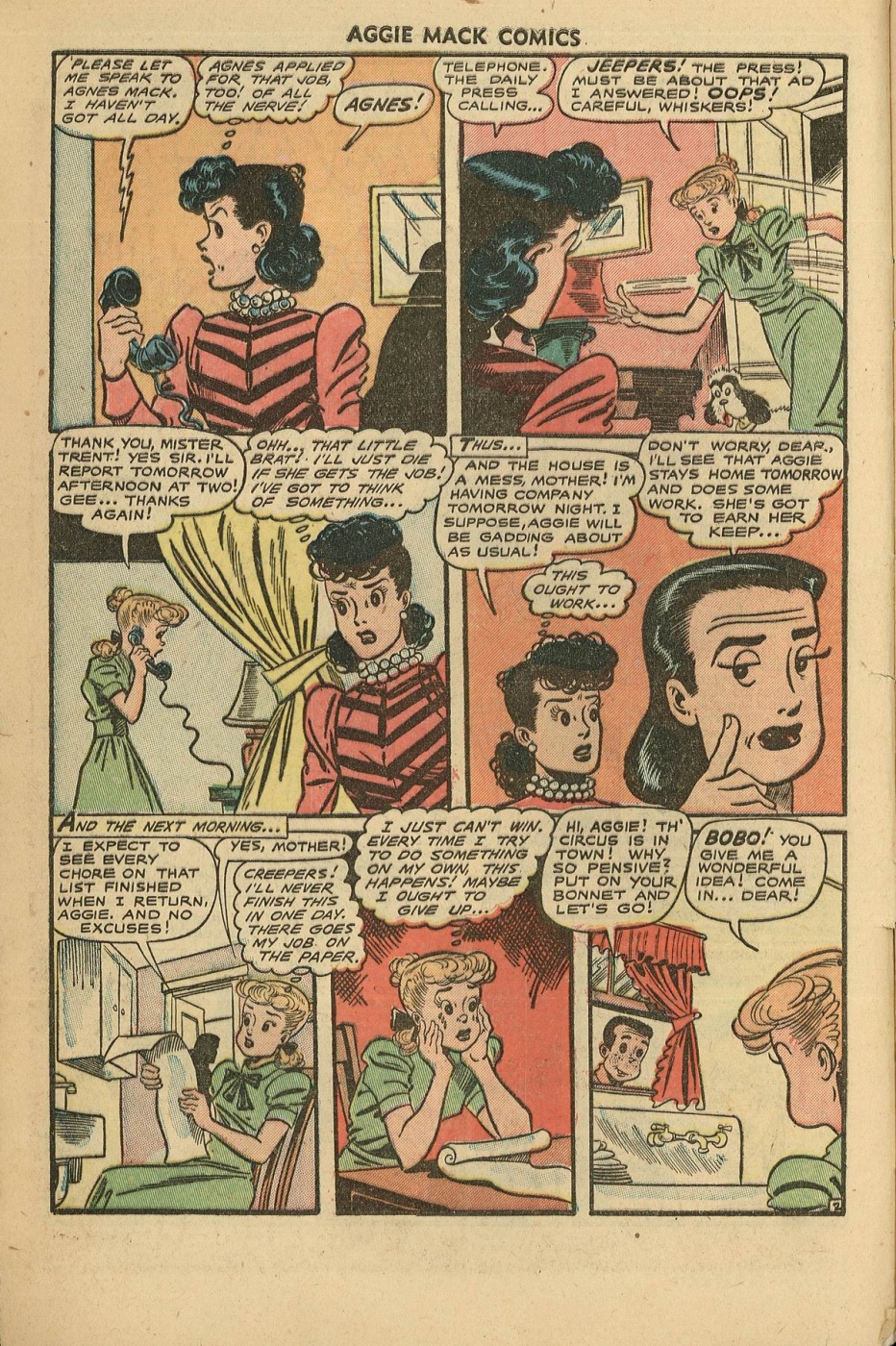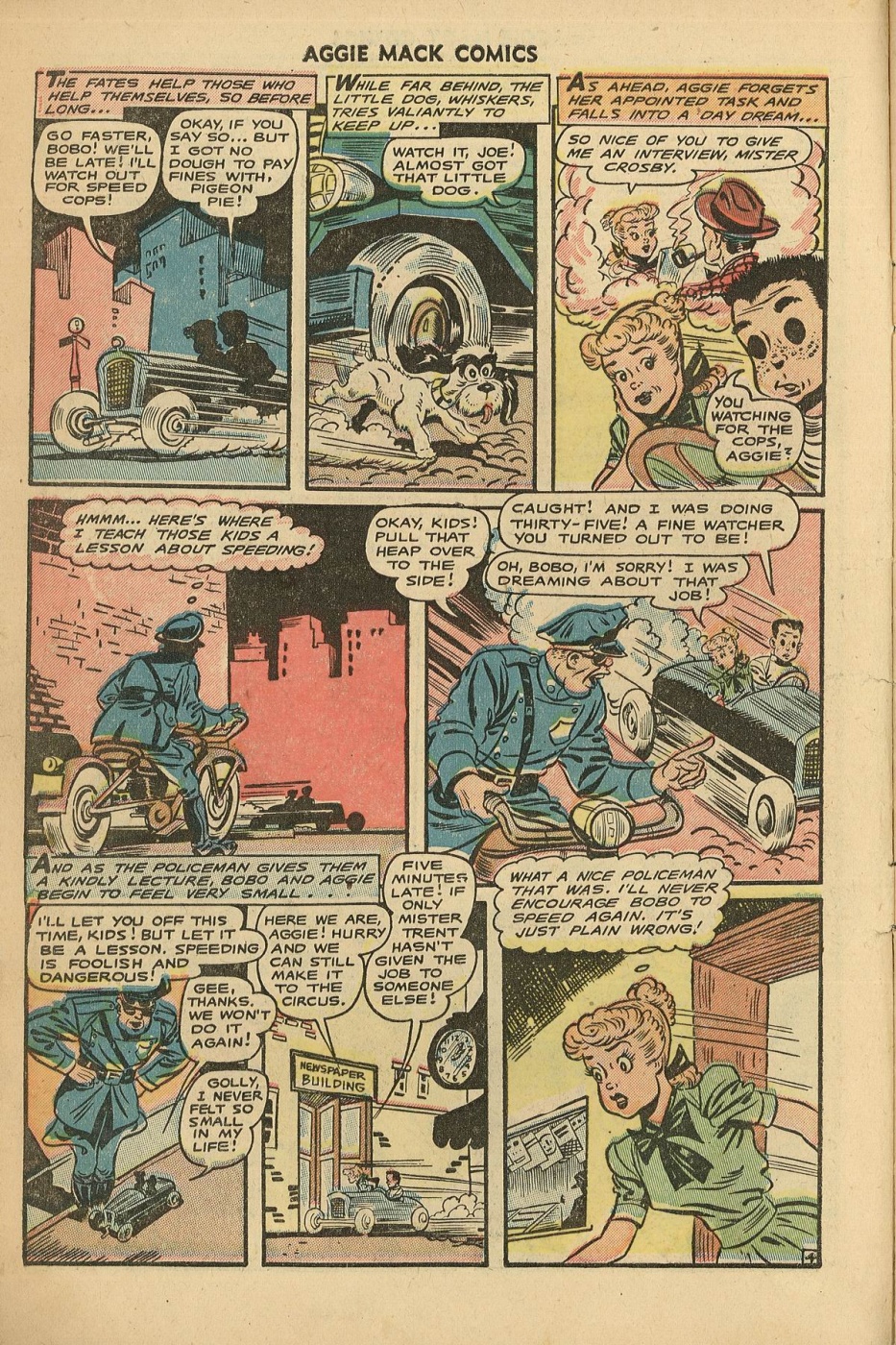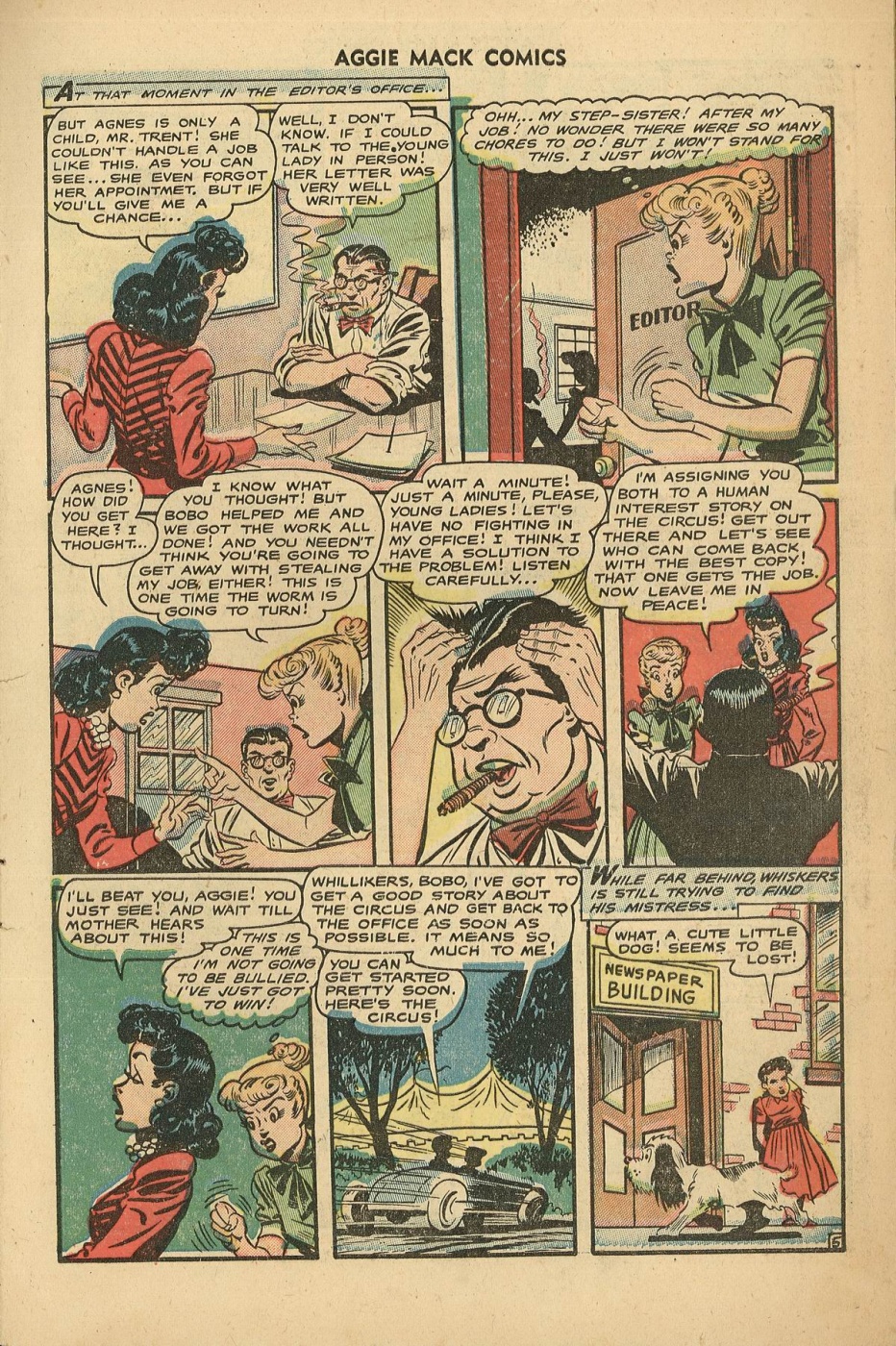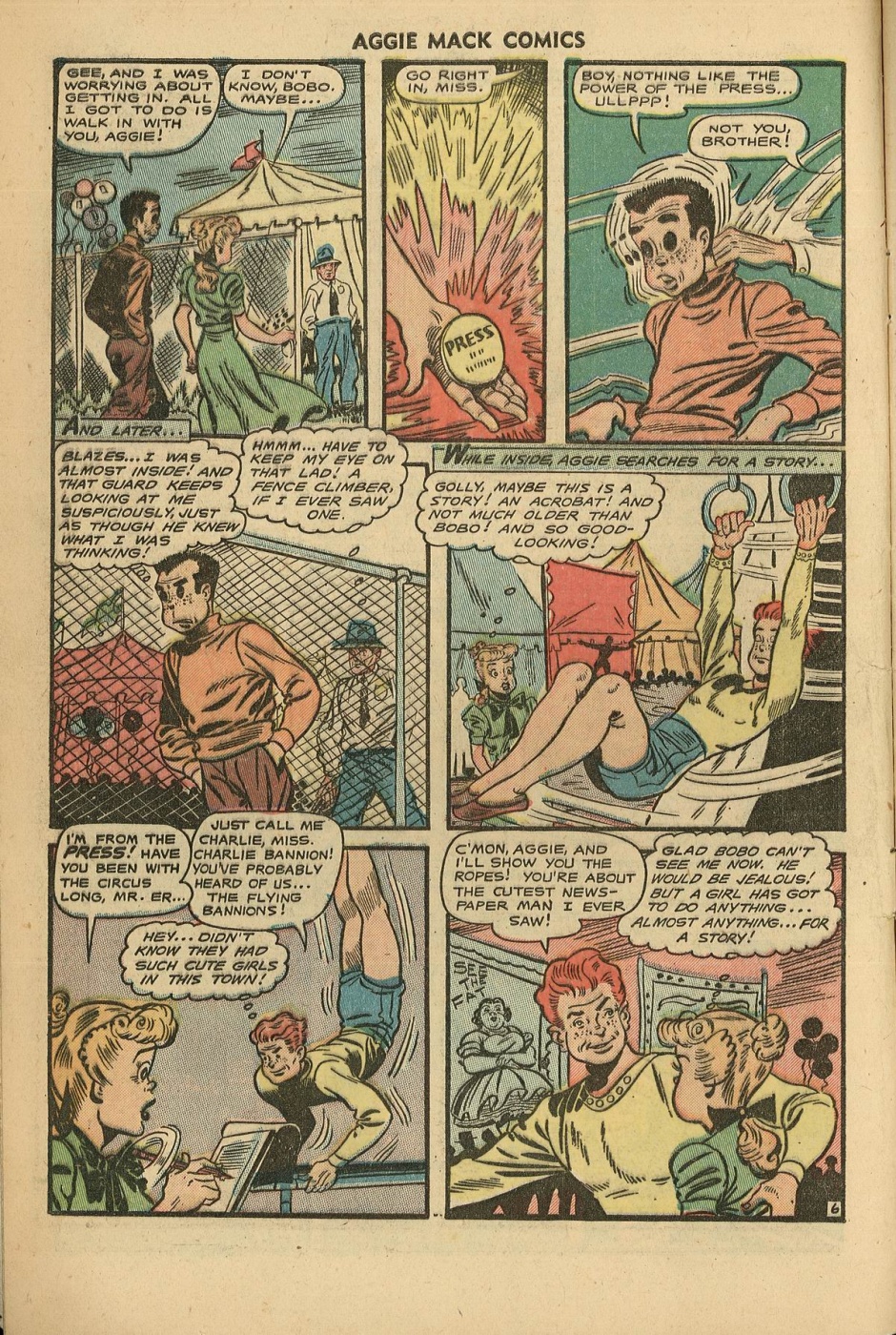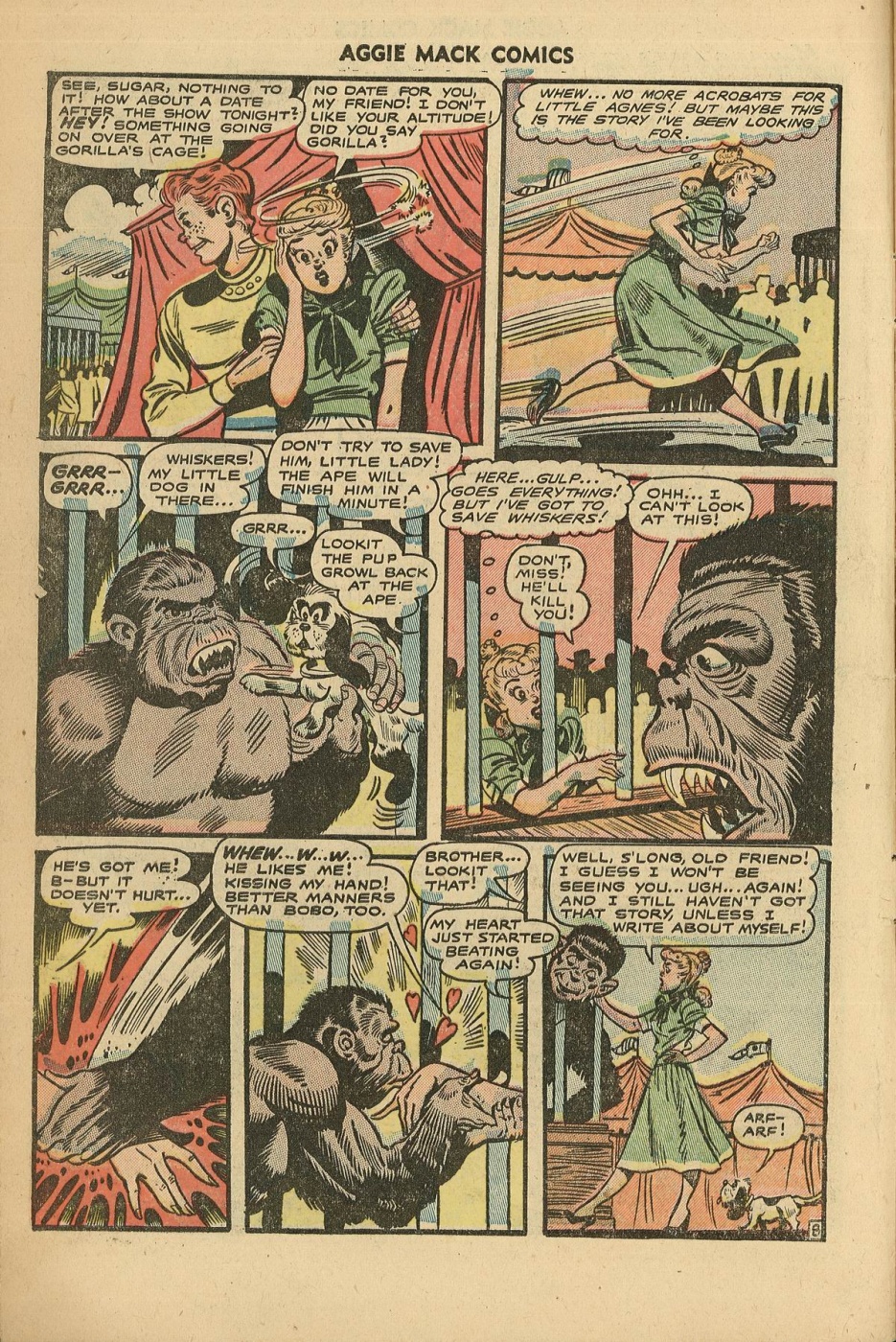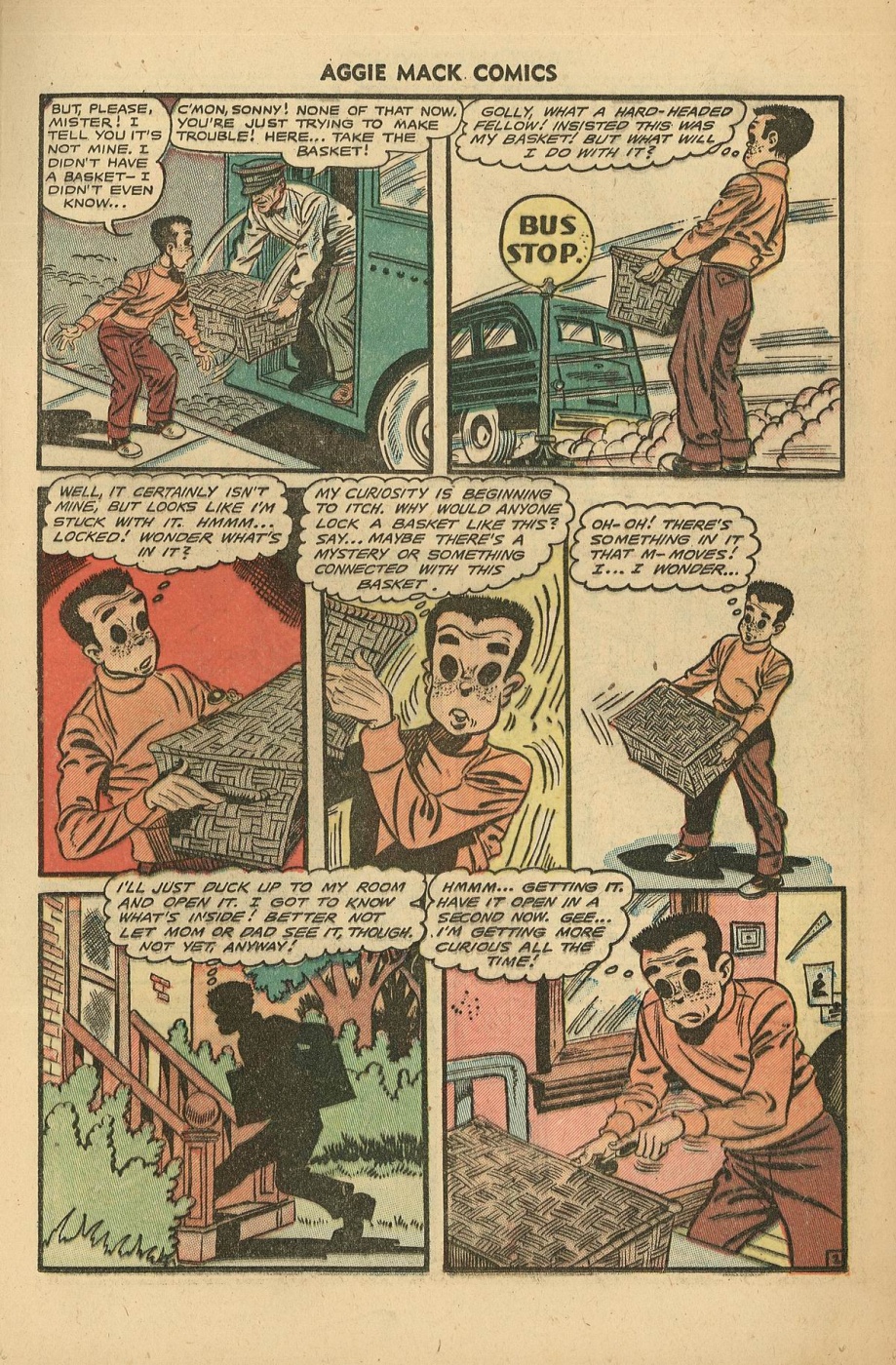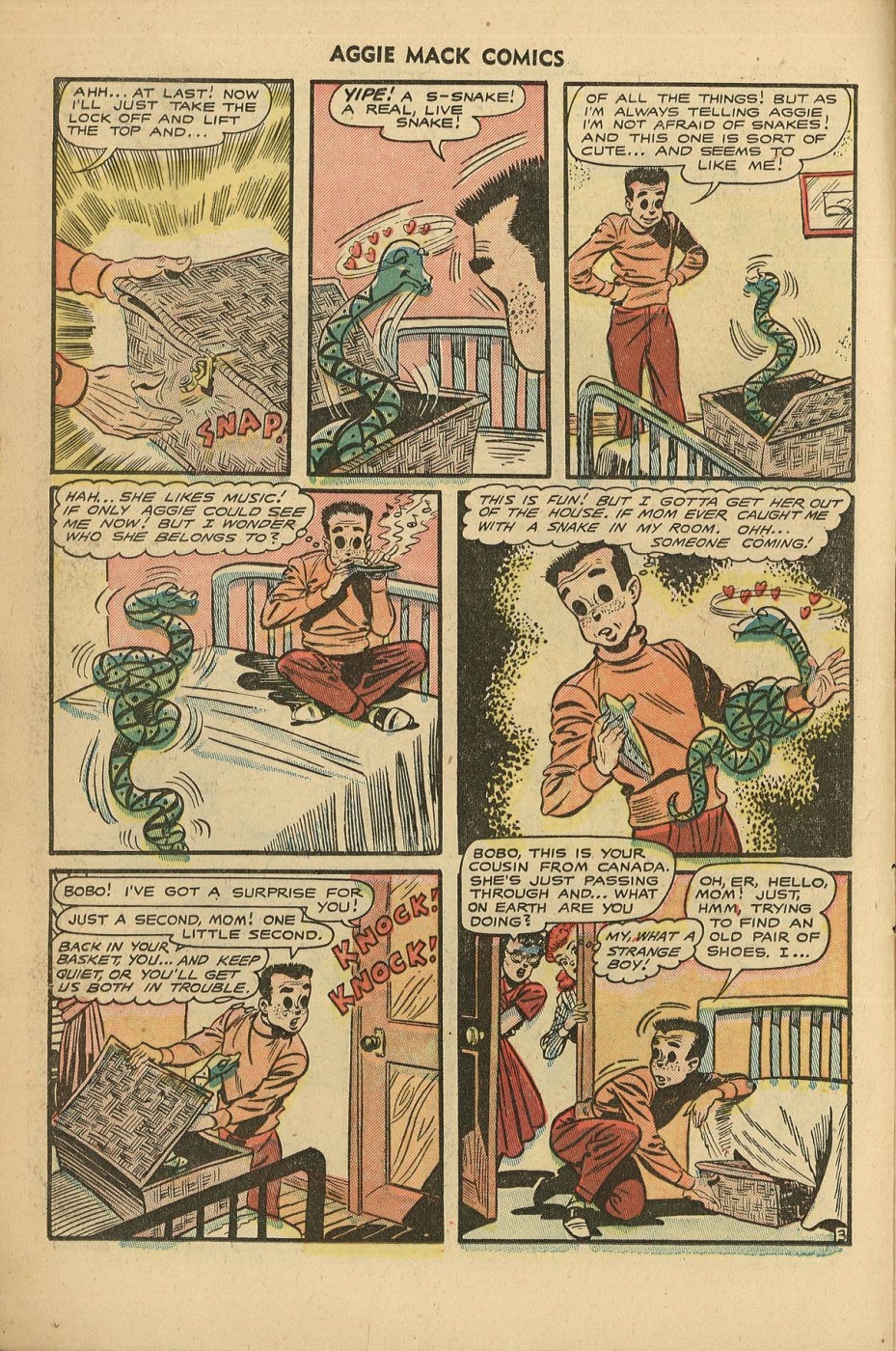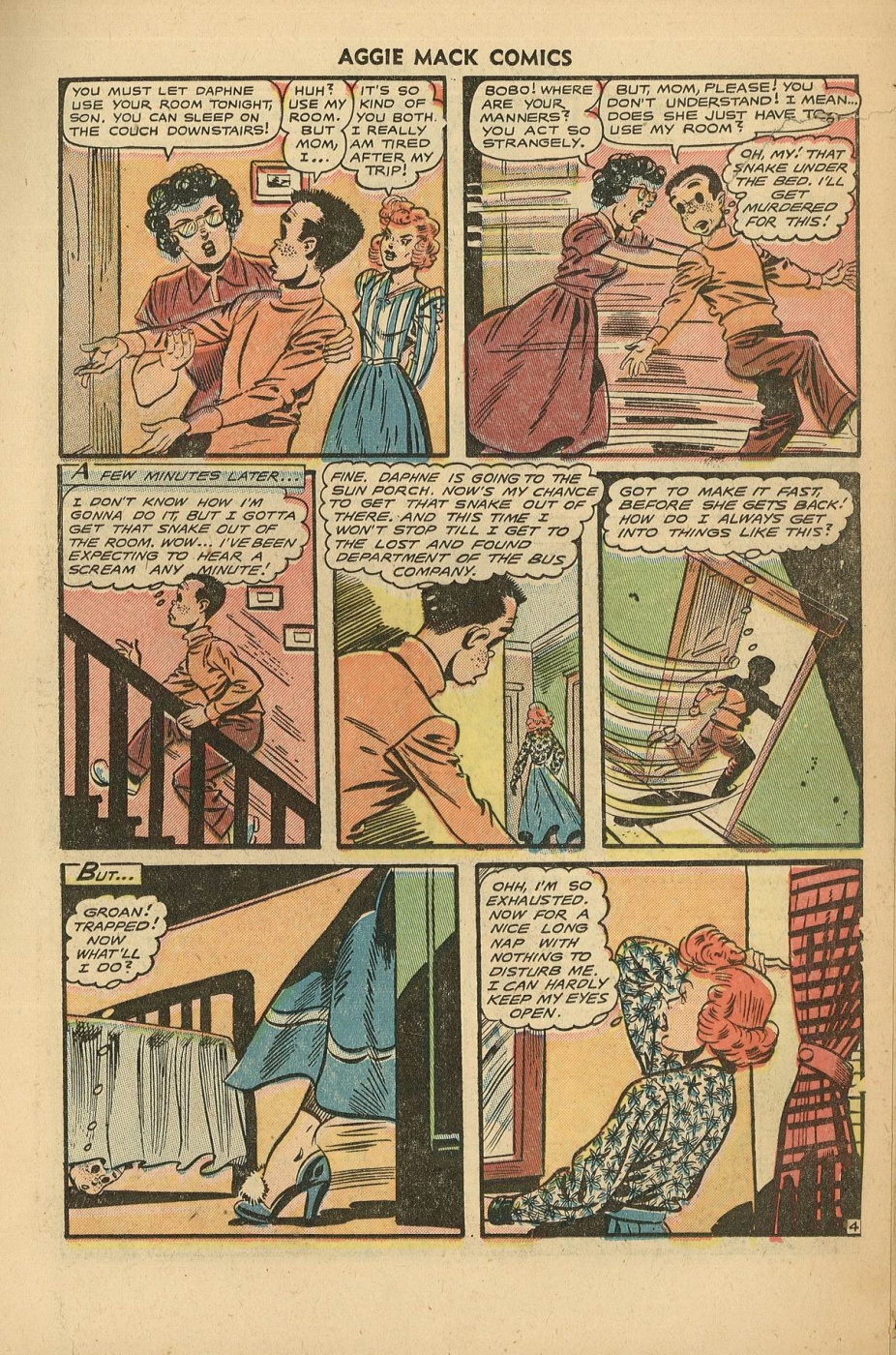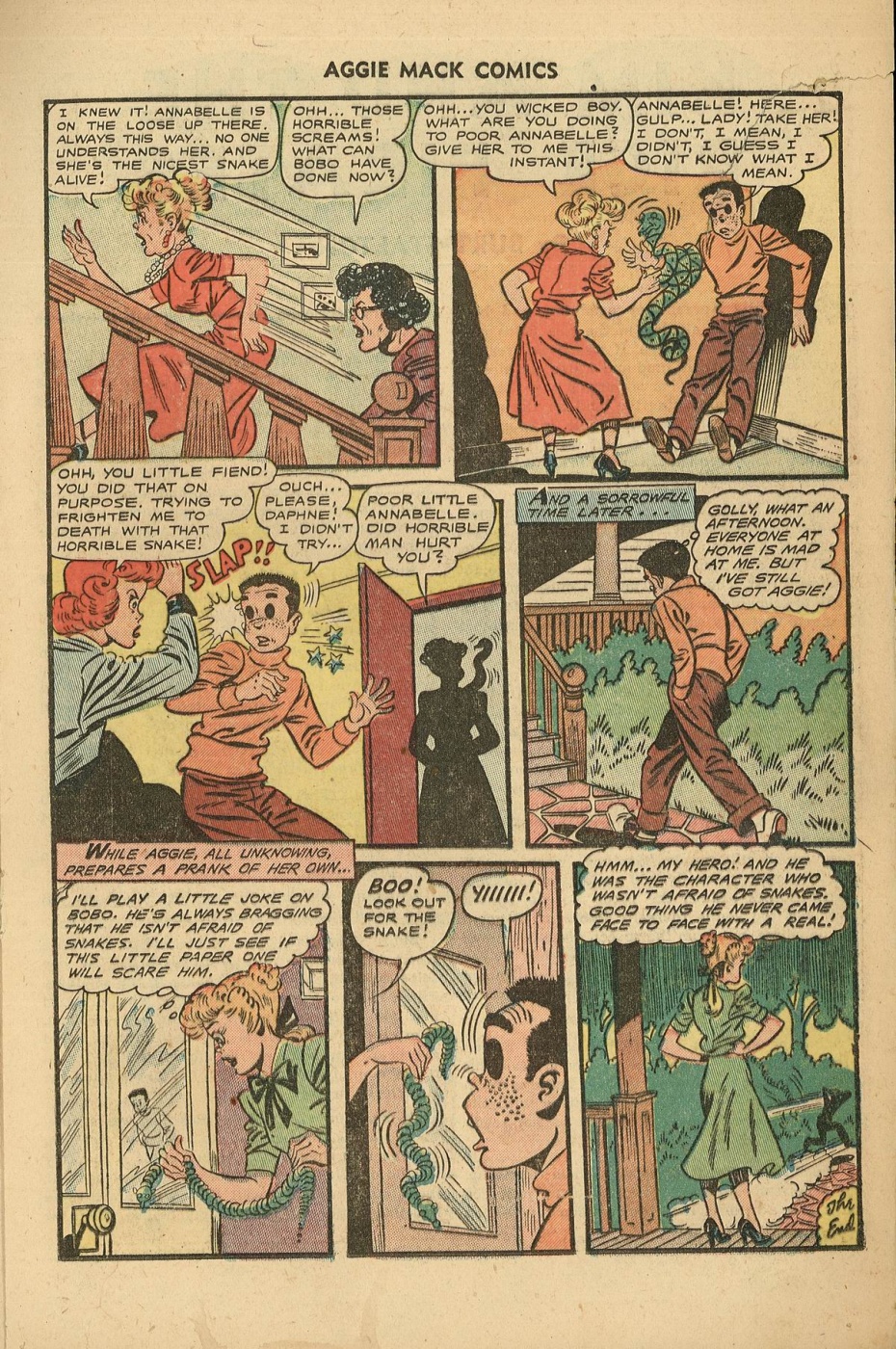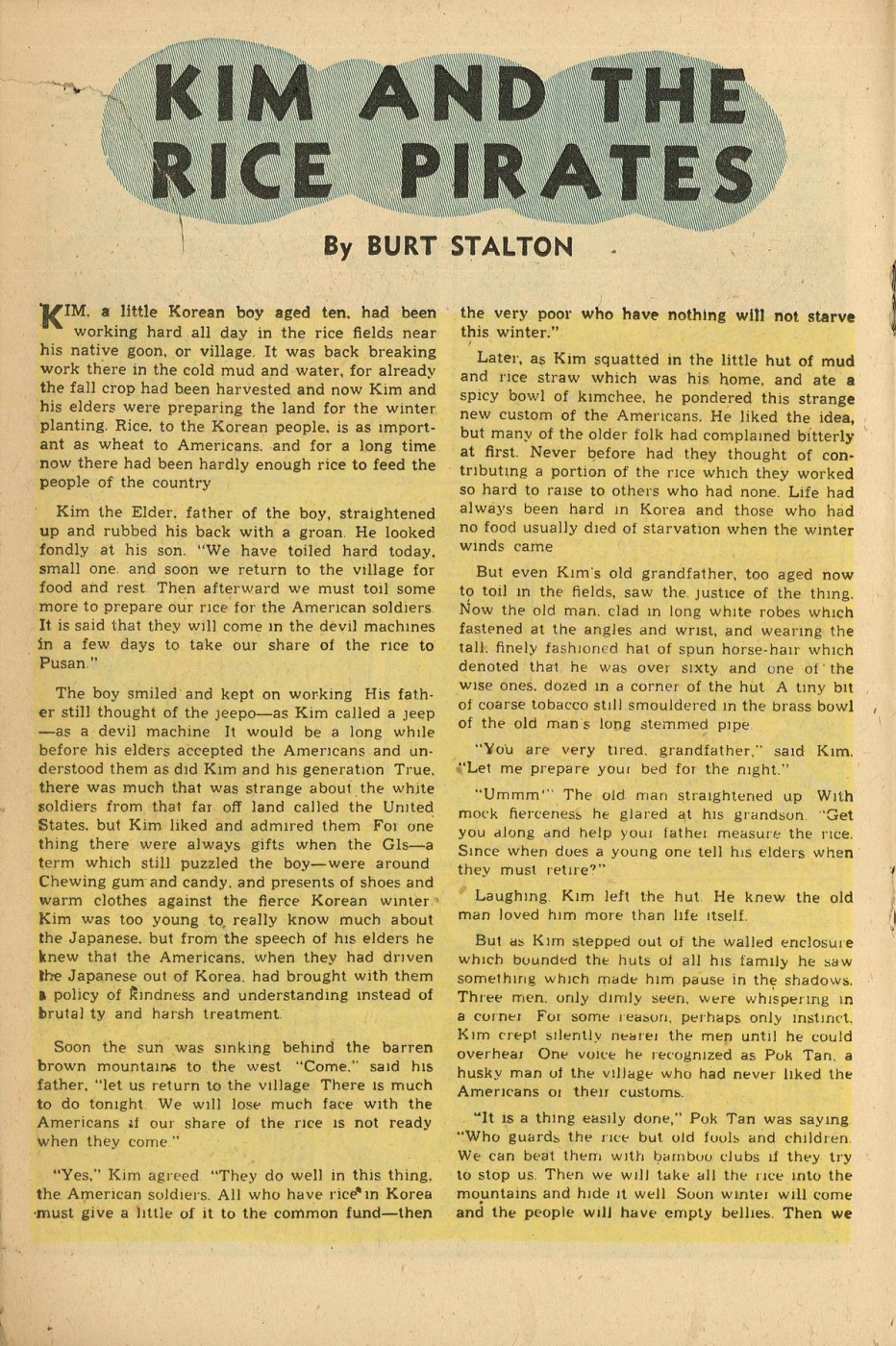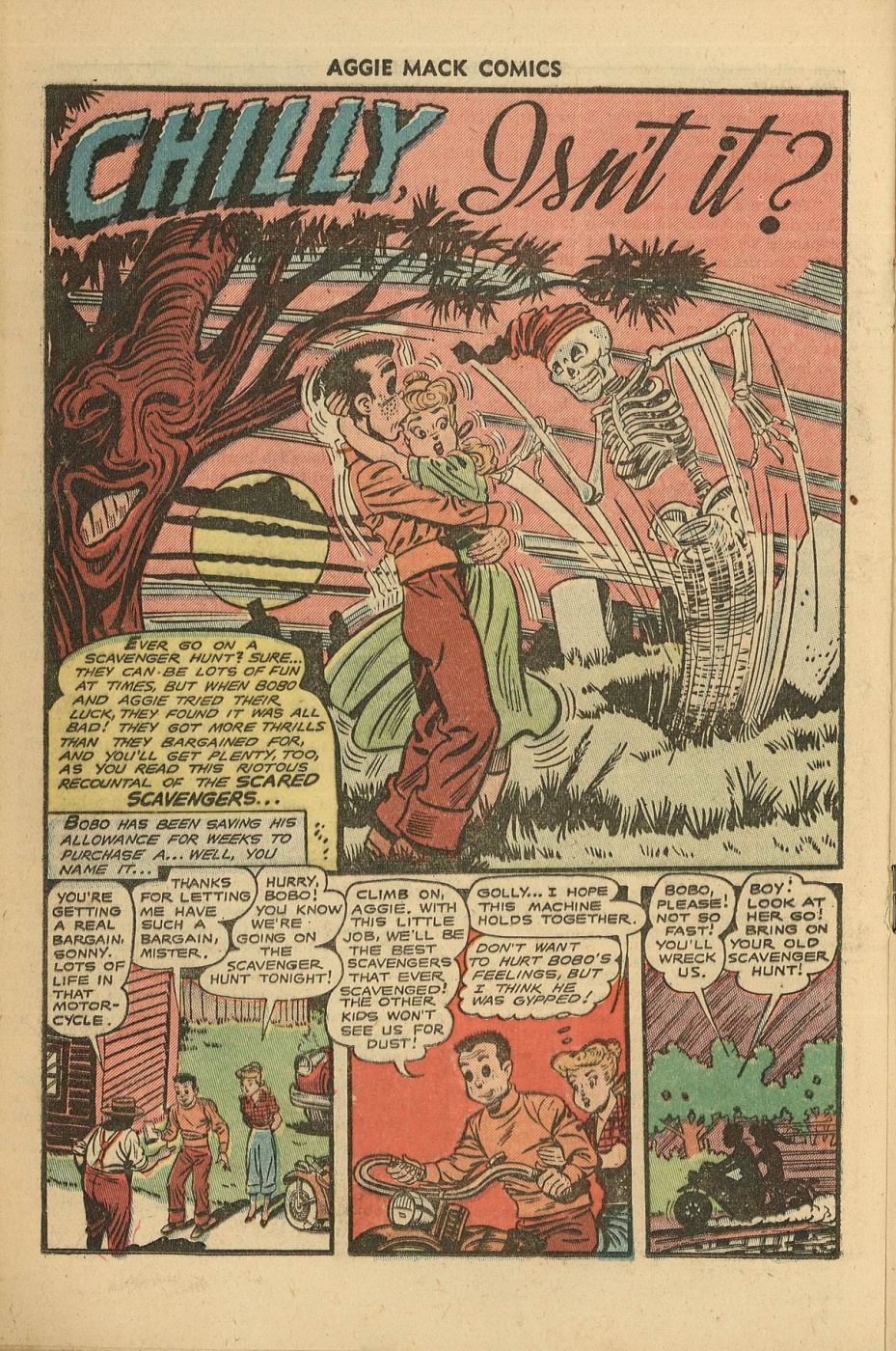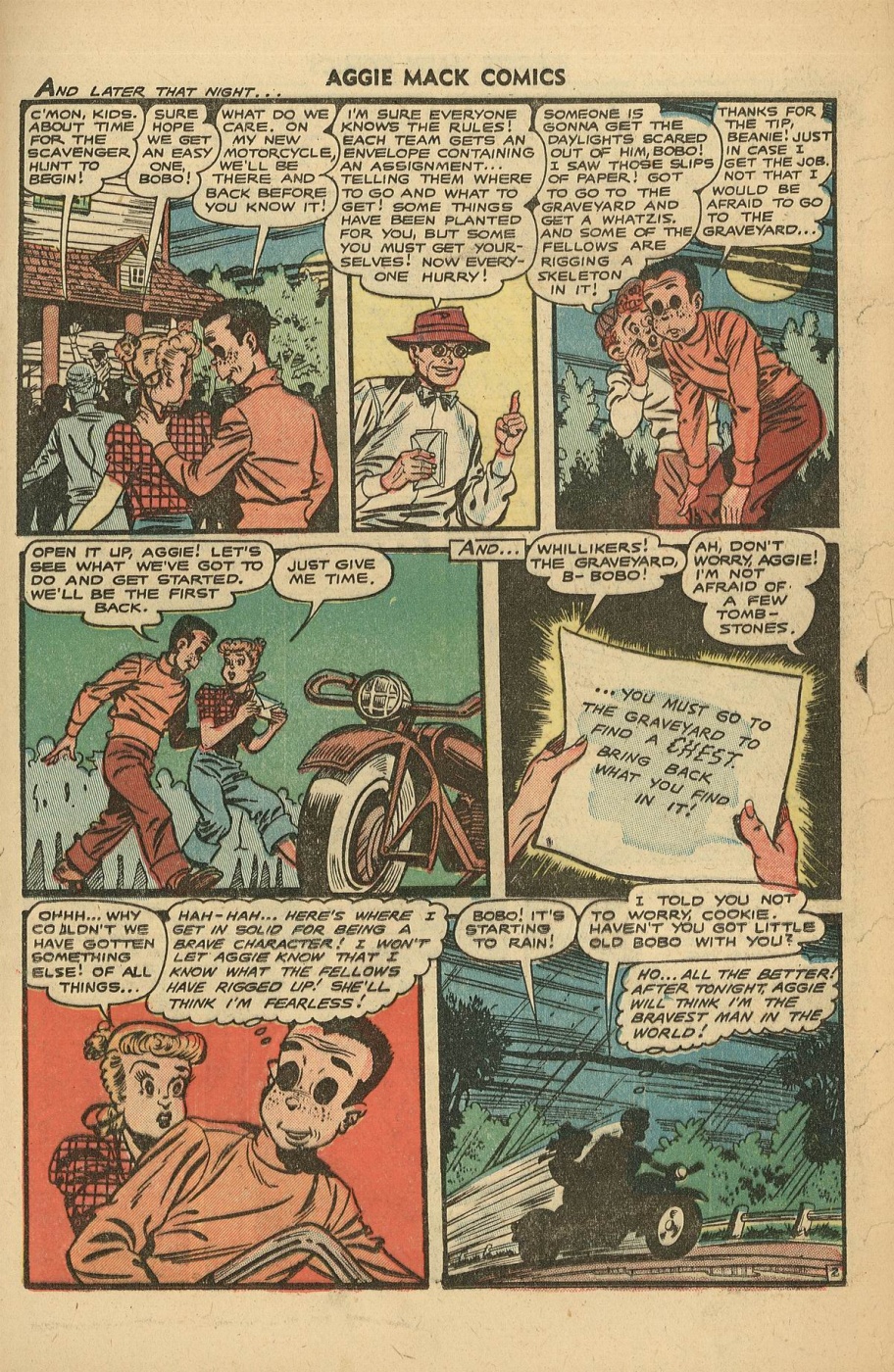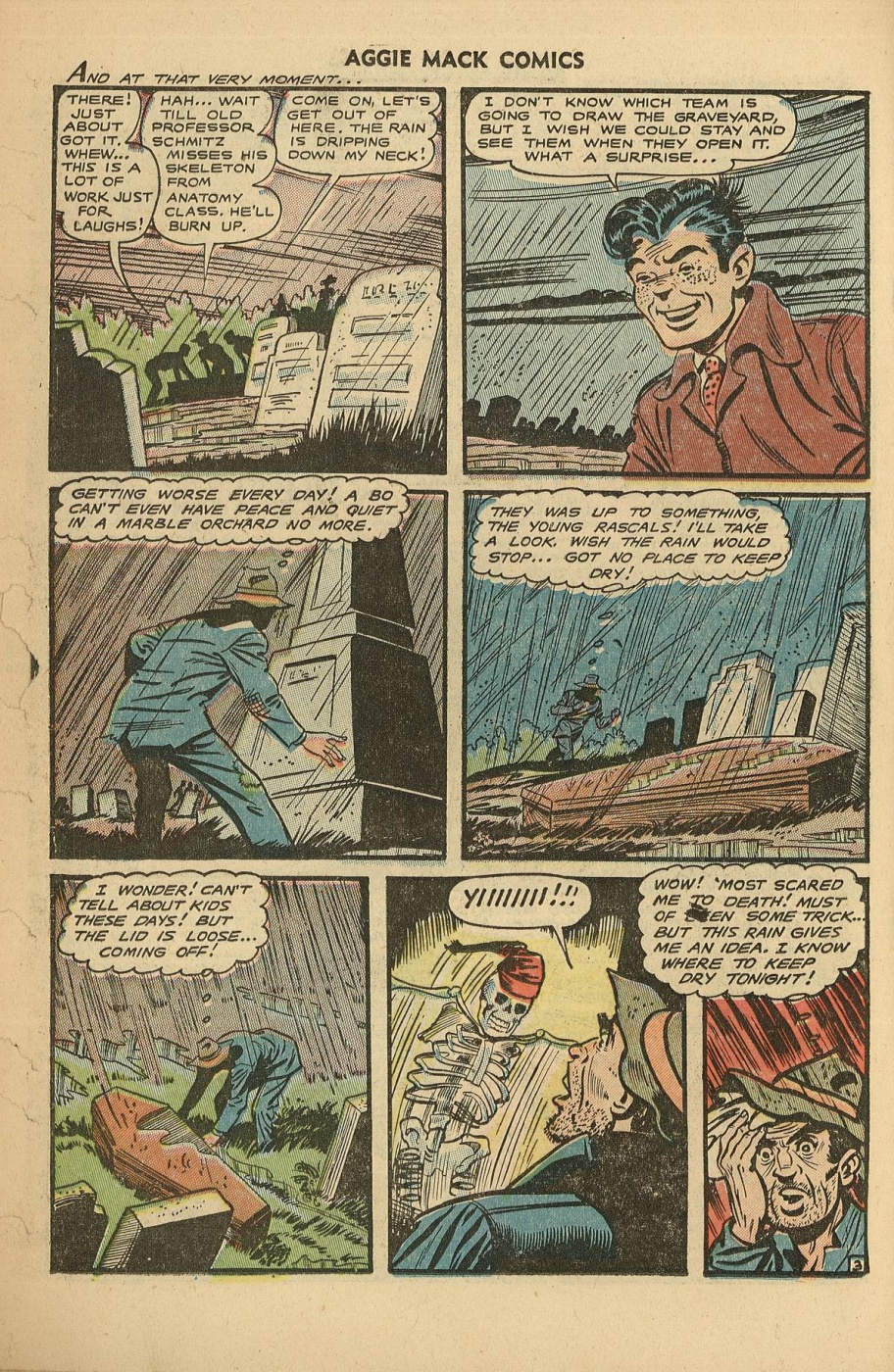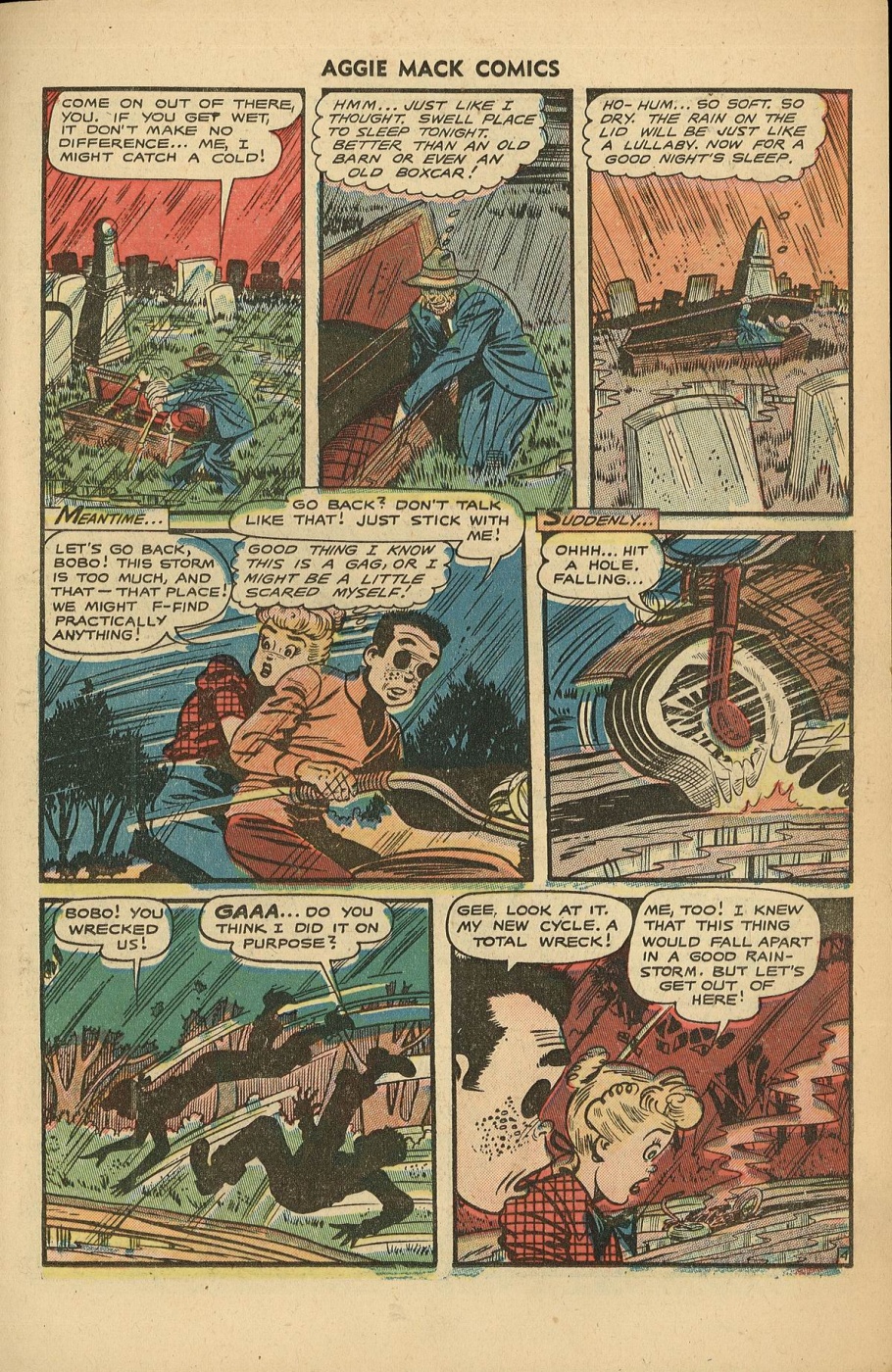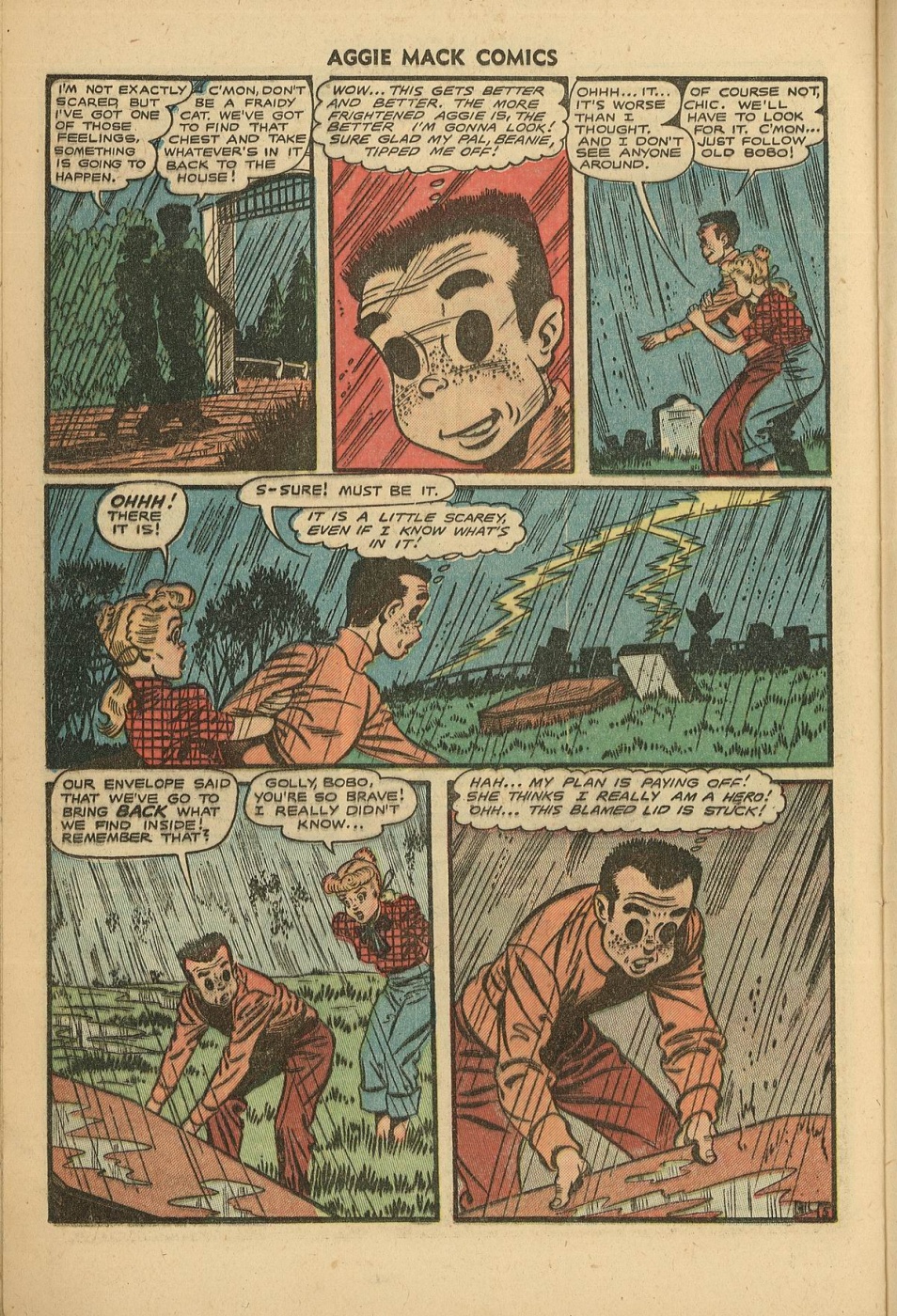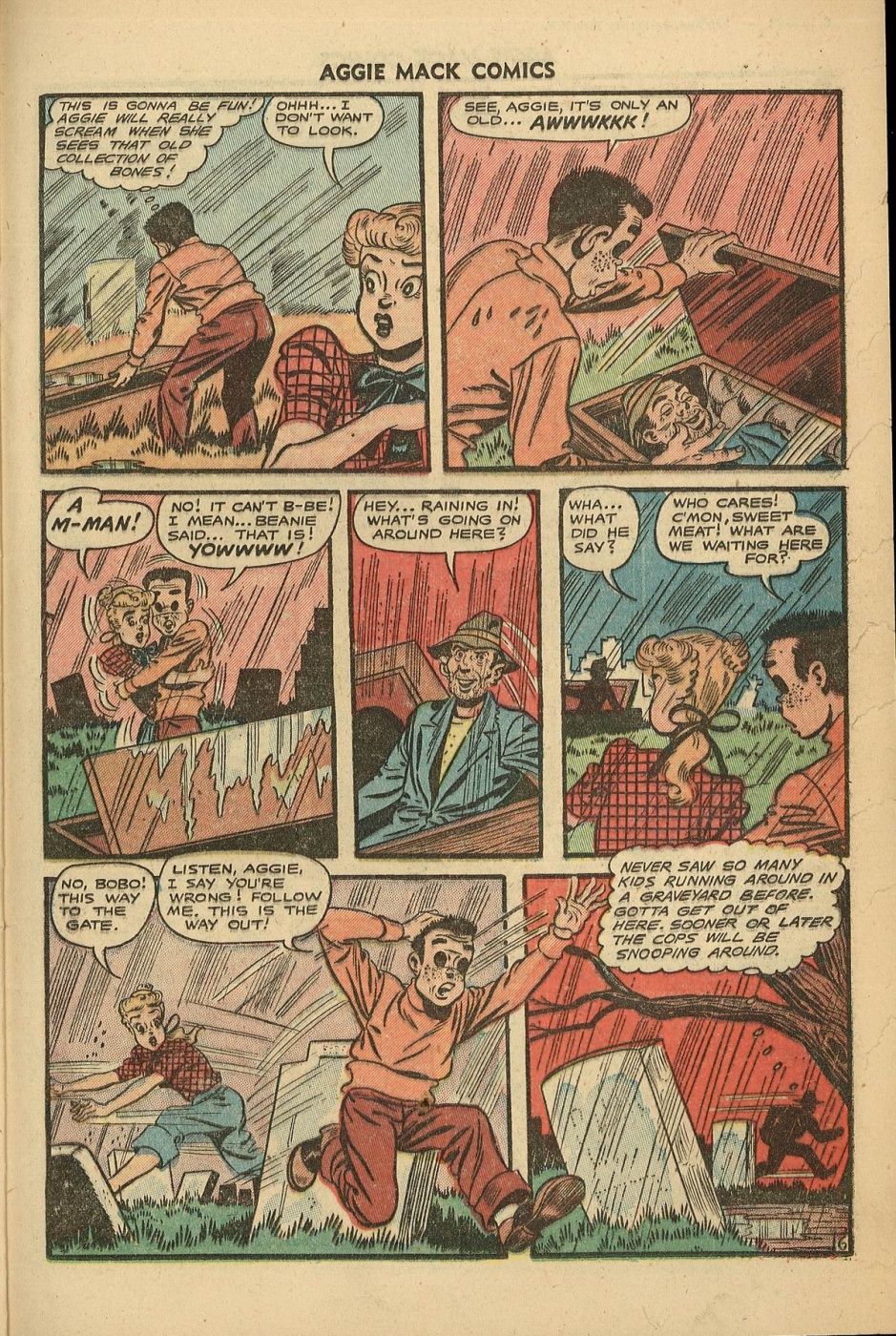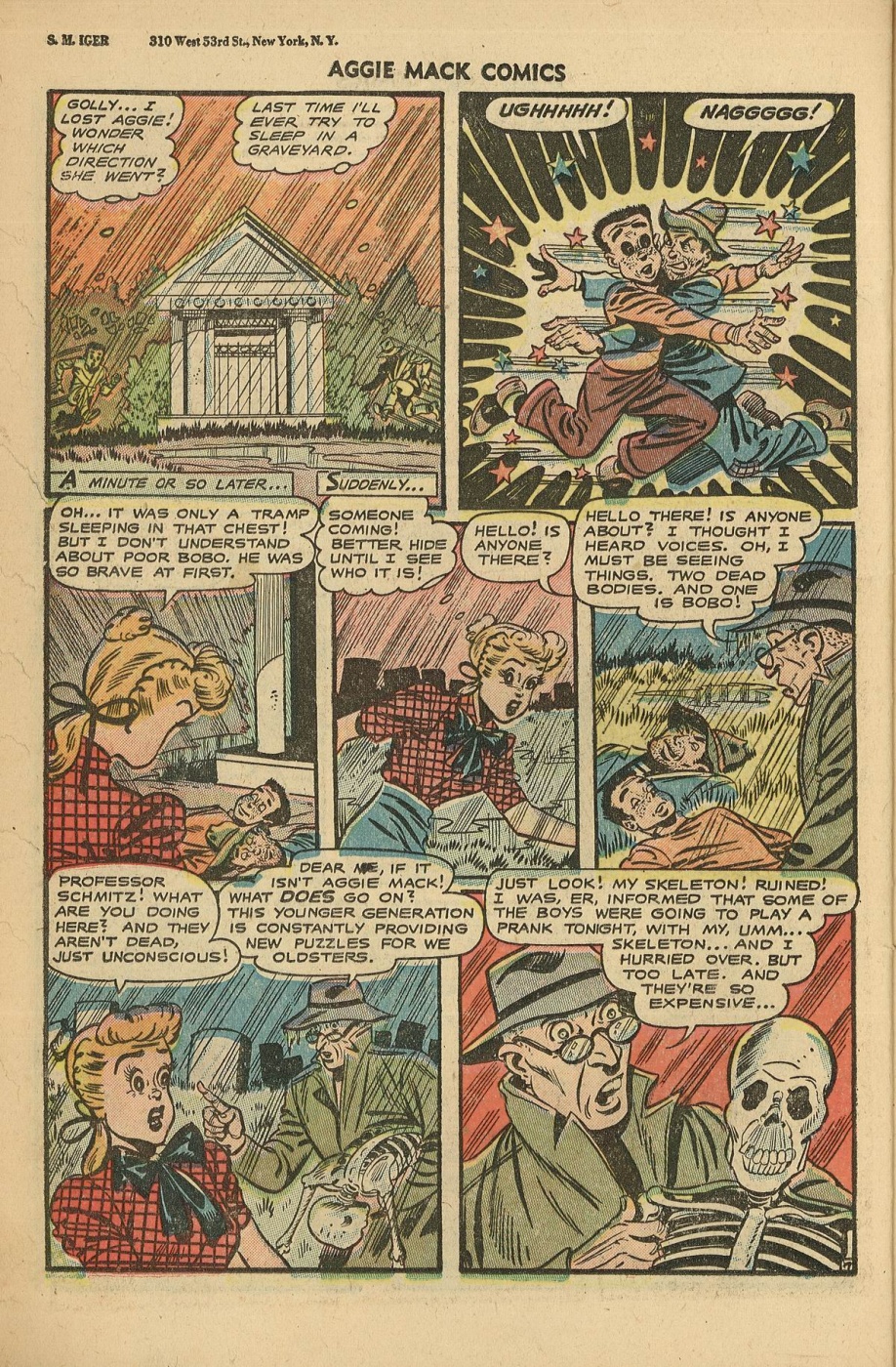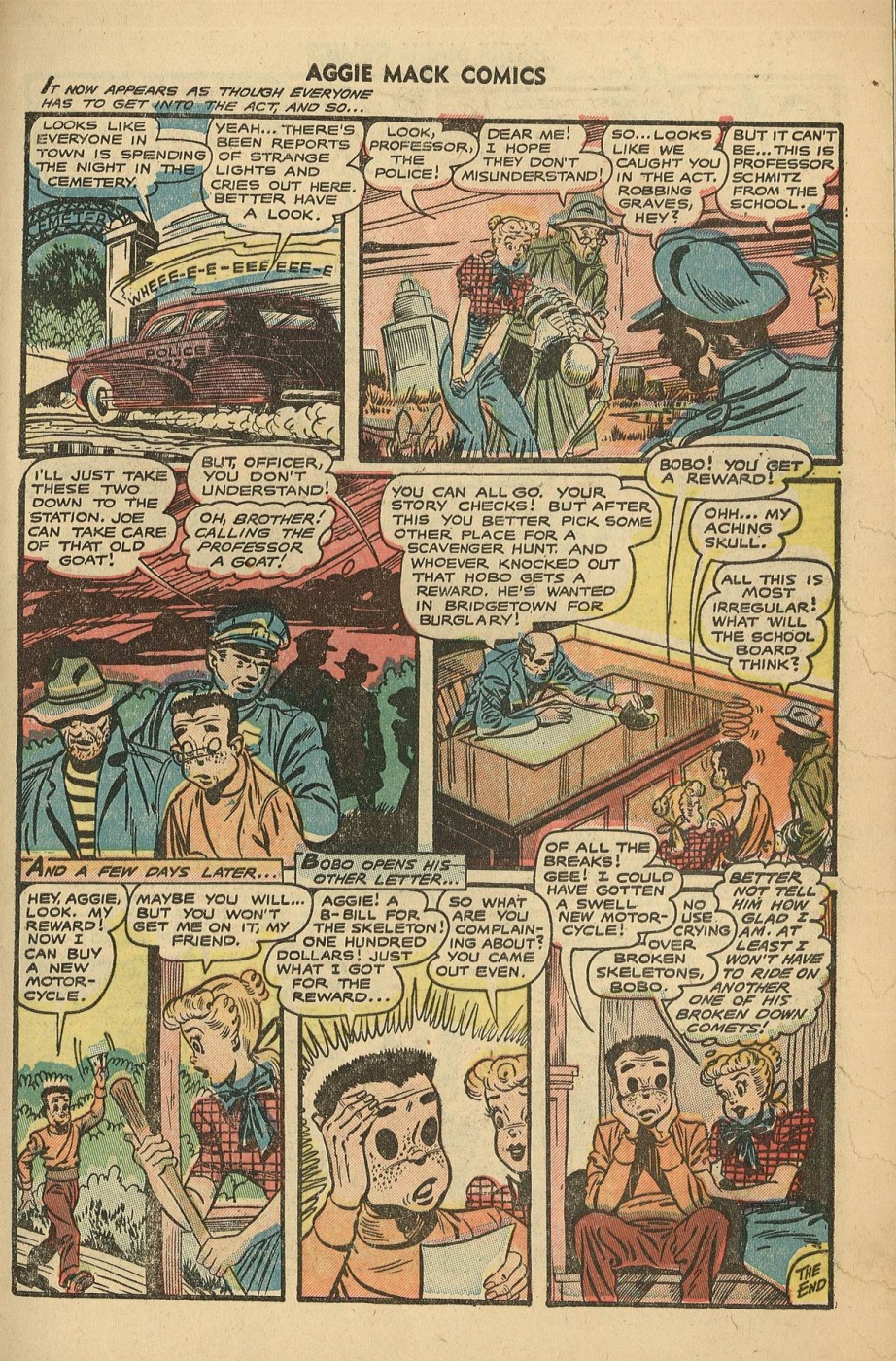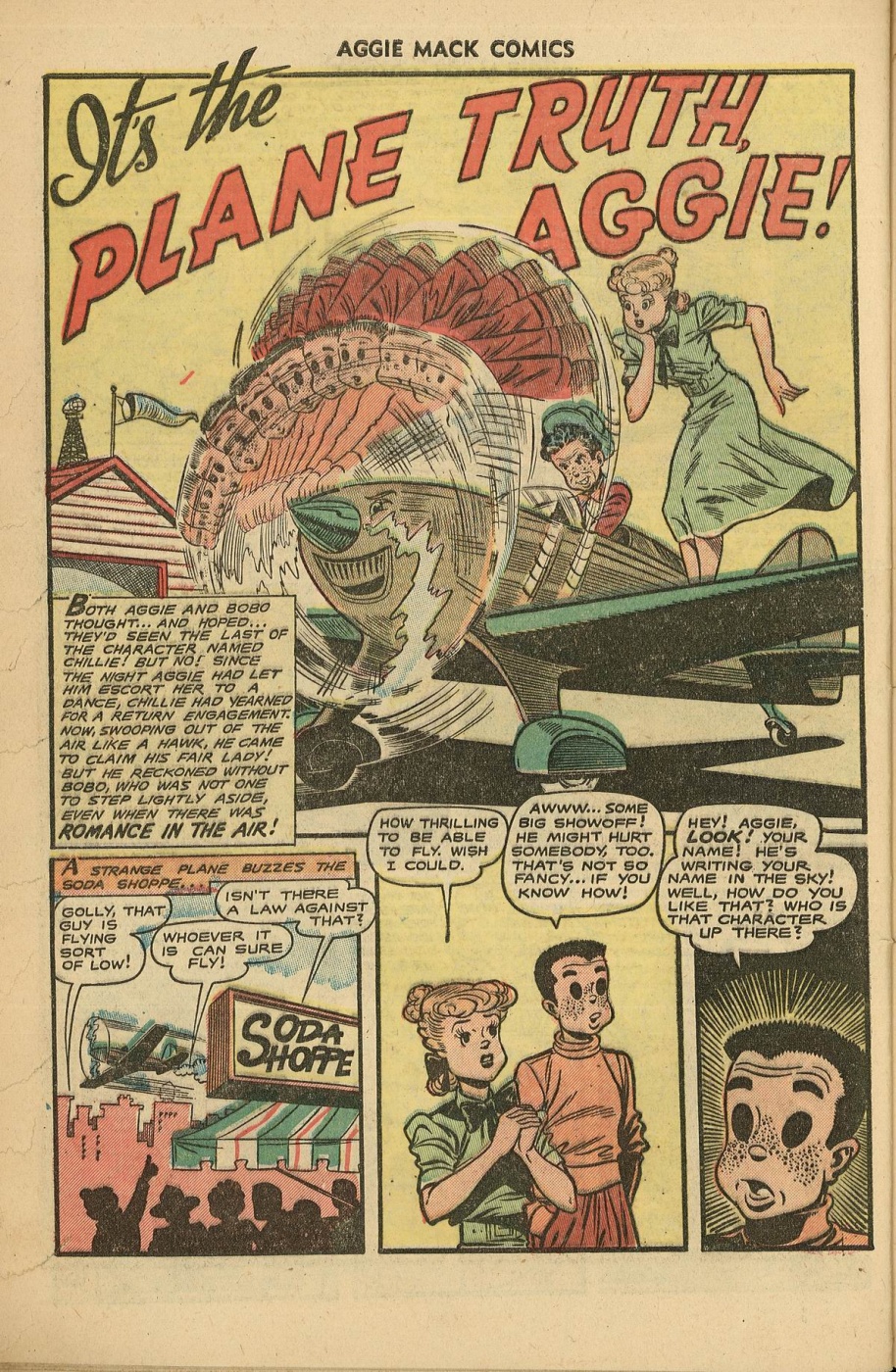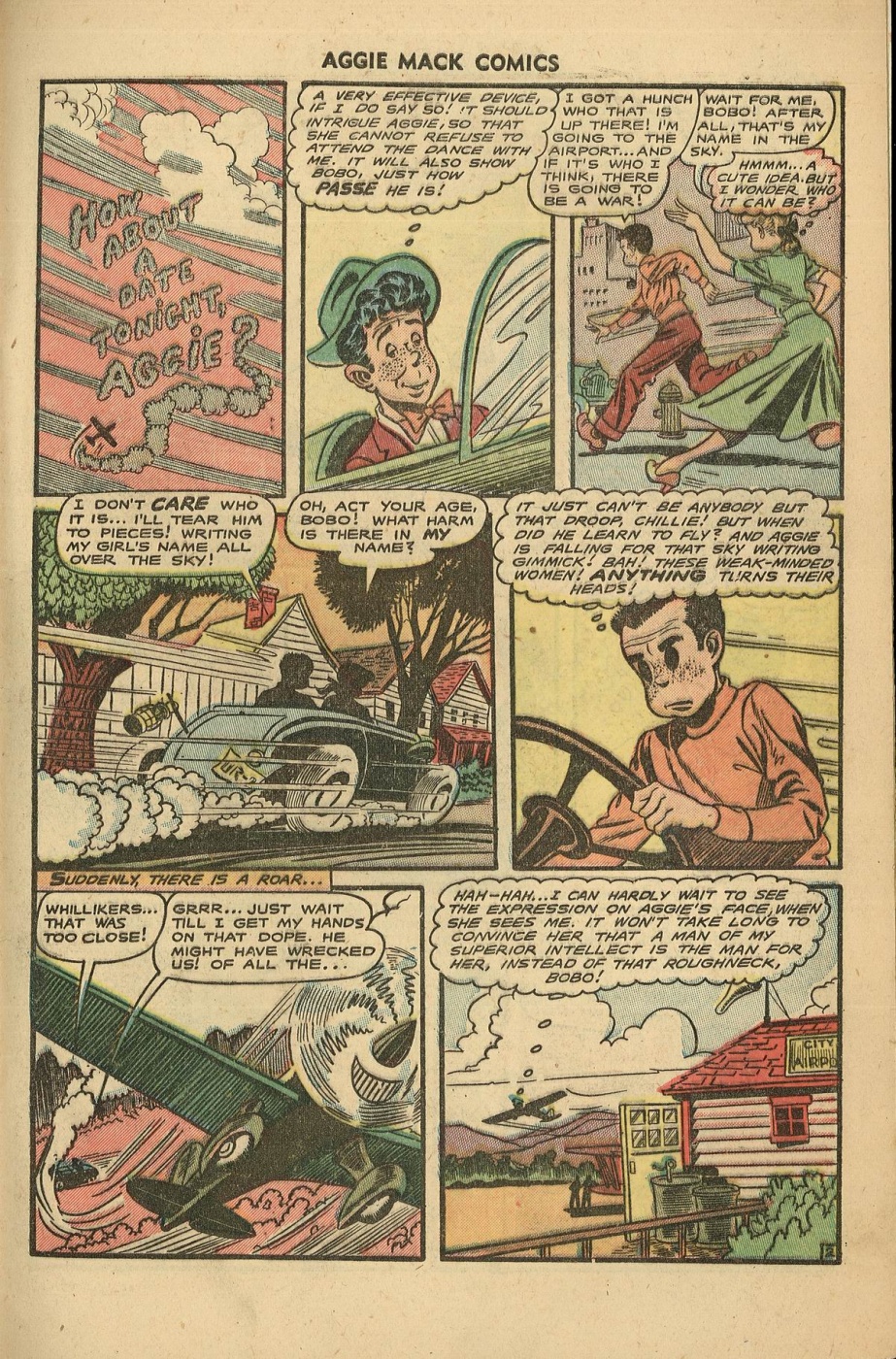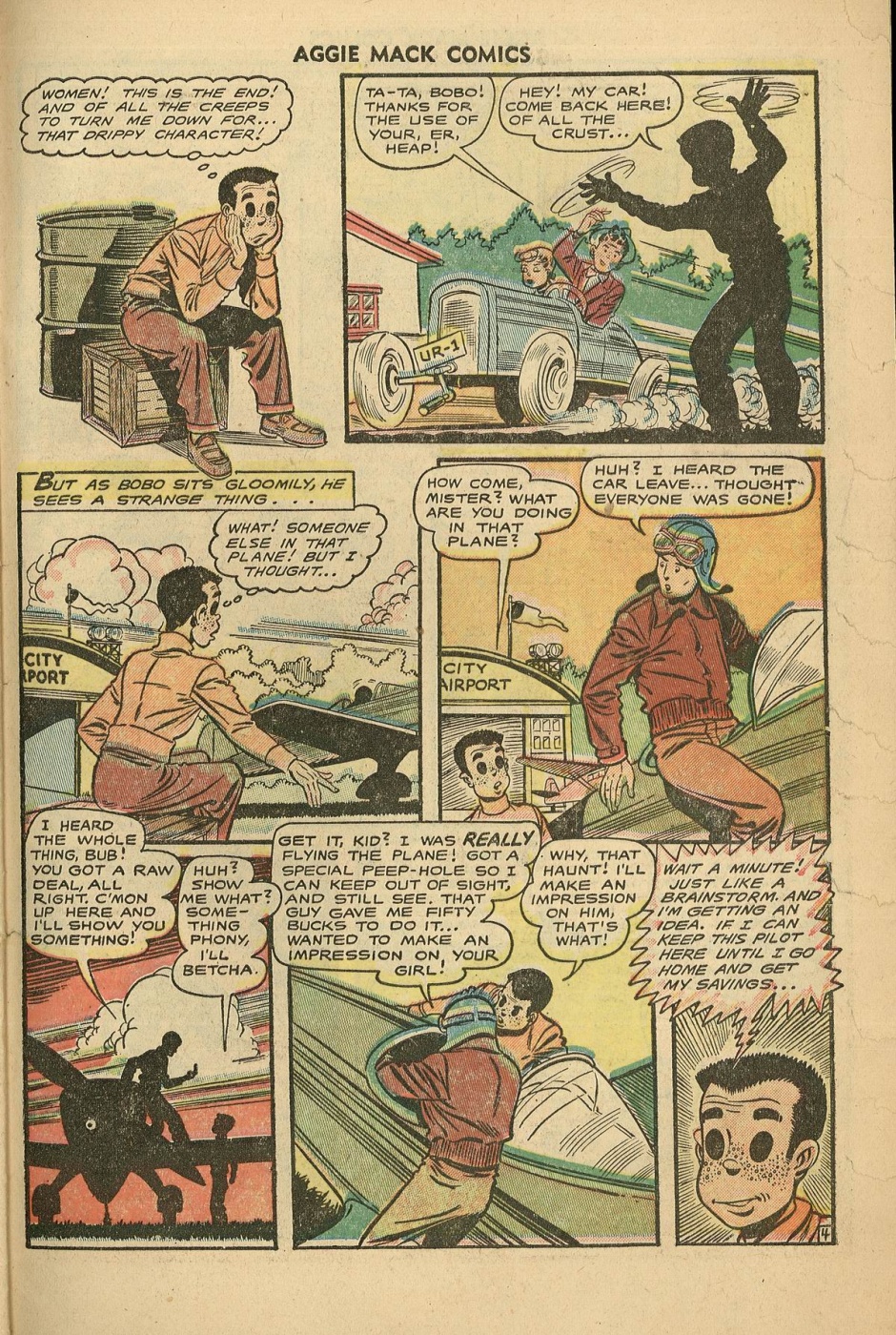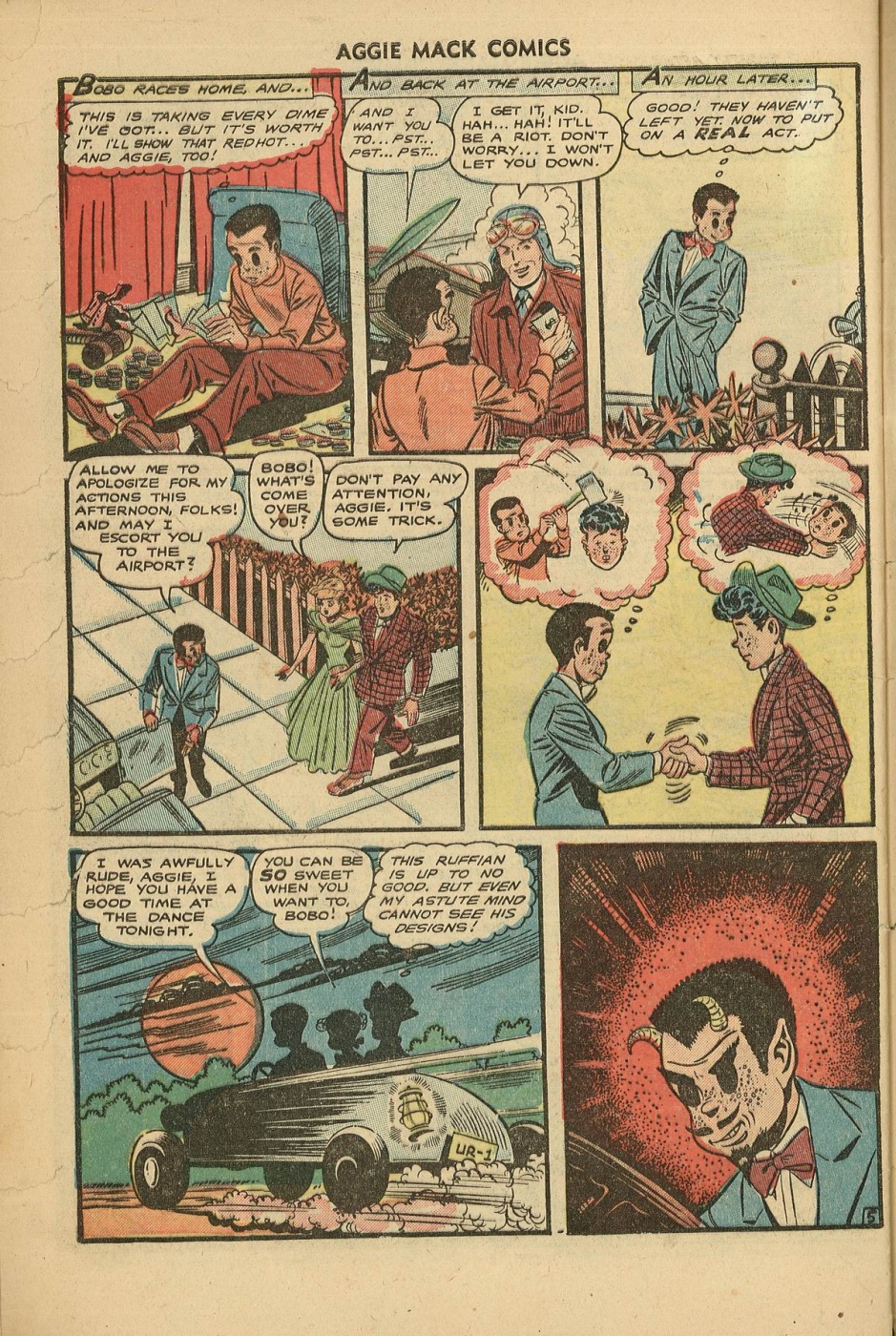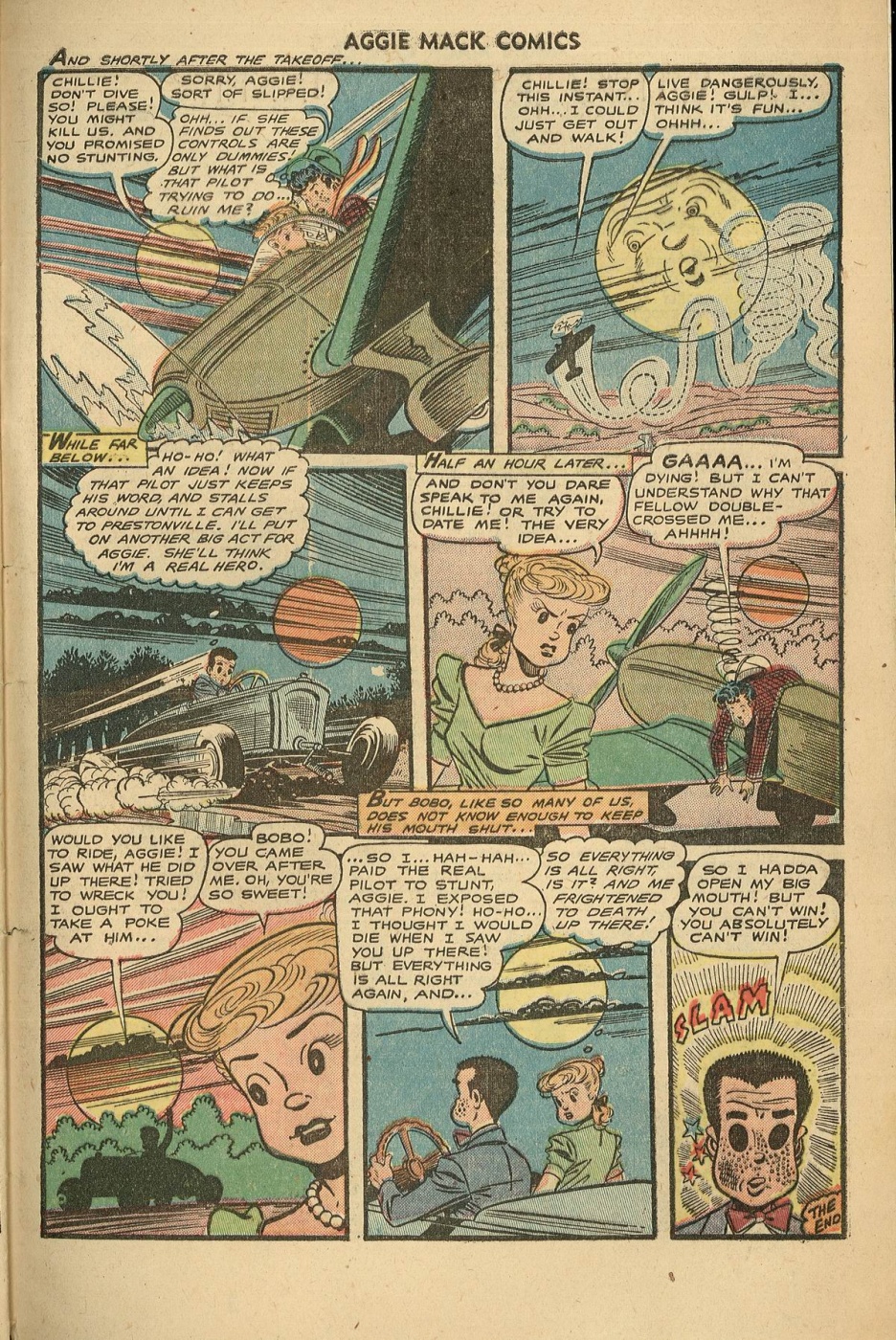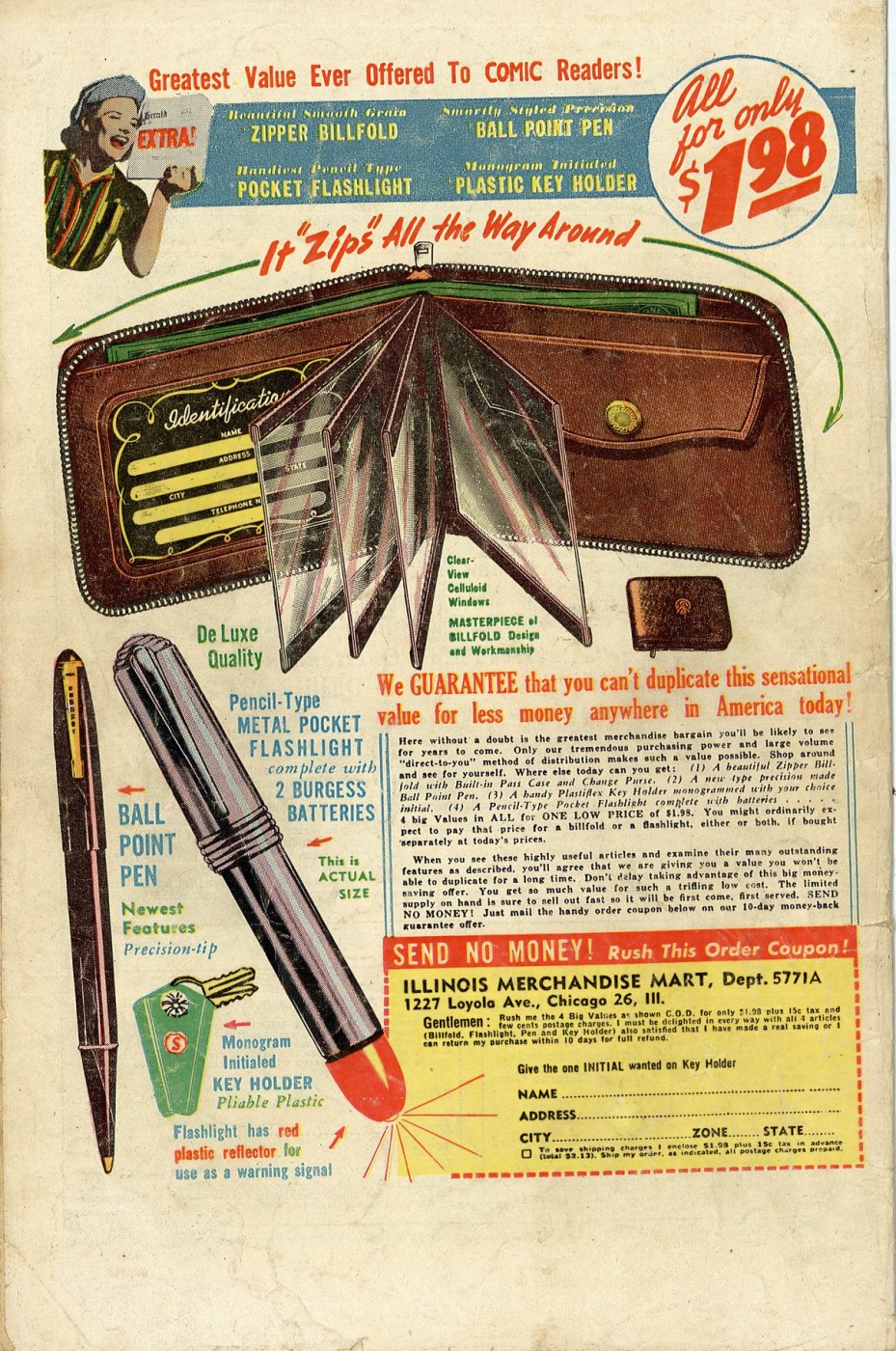 LEGAL DISCLOSURE: These funny comic strips are believed to be part of a public domain. If you think this information is incorrect, you are welcome to contact us on the link below and we would investigate.

Latest posts by Roman Marshanski
(see all)