Funny Comic Strips: 'Aggie Mack'
Comic Strips on this page:
1. 'A Day at the Circus' Aggie and Mona end up at the circus, battling for a summer job at the newspaper.
2. 'No Greater Luv' Bobo ends up with a snake in a basket after another passenger leaves it behind on a bus.
3. 'Kim and the Rice Pirates' Kim, a young boy, helps American soldiers in Korea.
3. 'Chilly, Isn't It?' Bobo buys a used motorcycle so that he and Aggie can take part in a scavenger hunt but they end up in a graveyard with a stolen skeleton.
4. 'It's the Plane Truth, Aggie!' Bobo finds out that Chillie's been cheating to win Aggie's heart and that he doesn't know how to fly a plane after all.
Content Genre: Teen, Humor, War Story.
Characters: Aggie Mack; Mona Mack; Bobo; Bobo; Daphne, Chillie.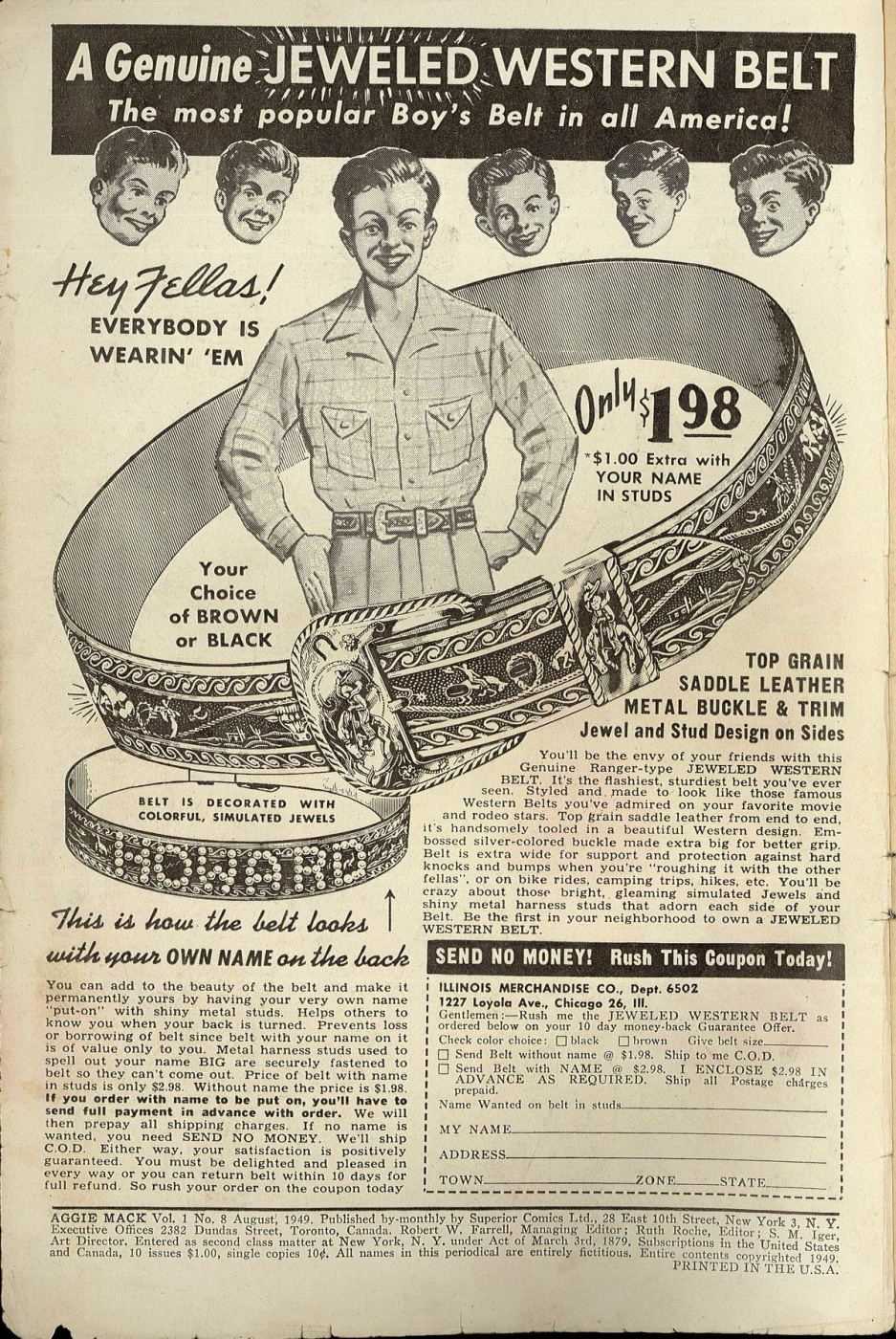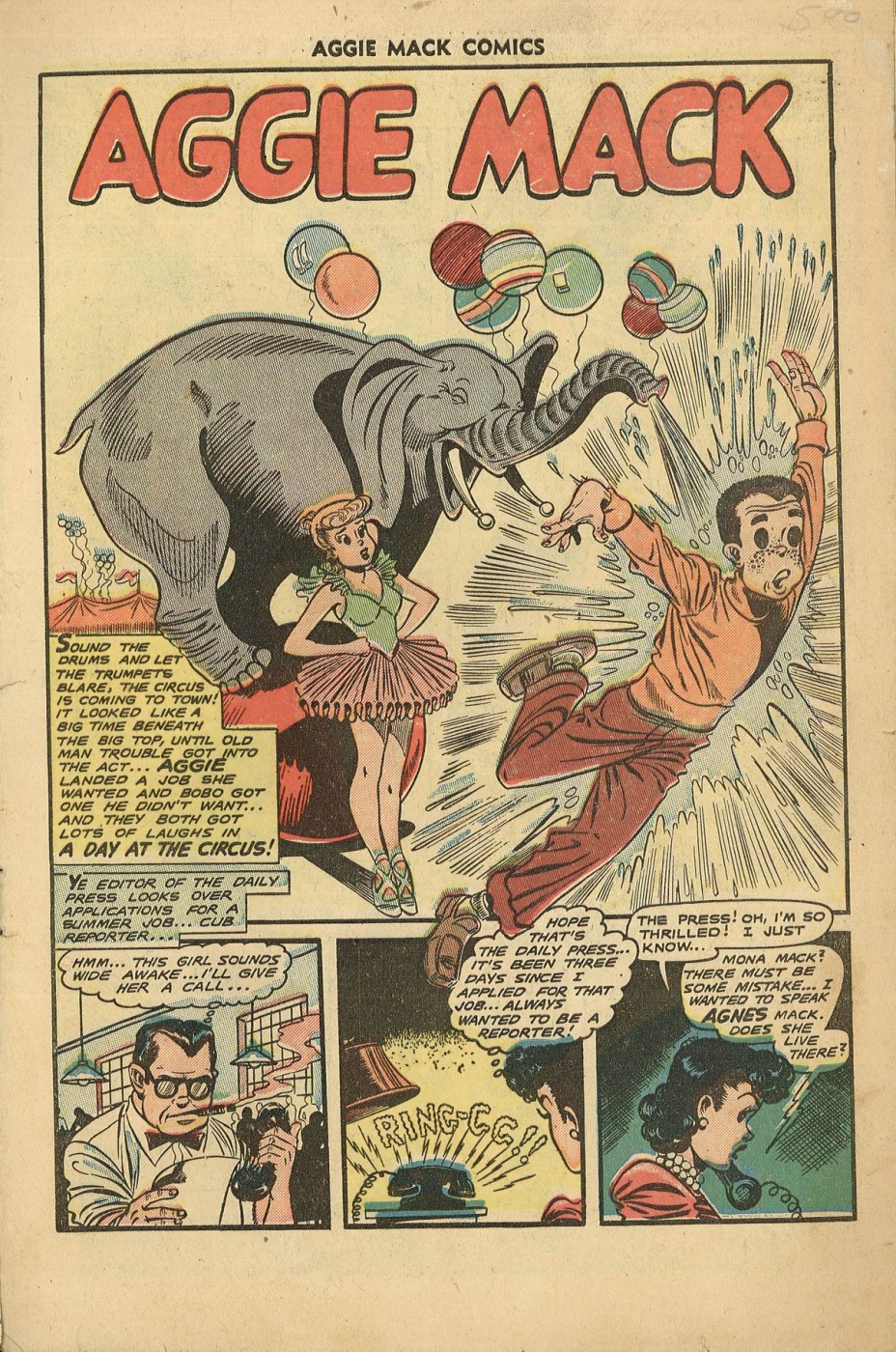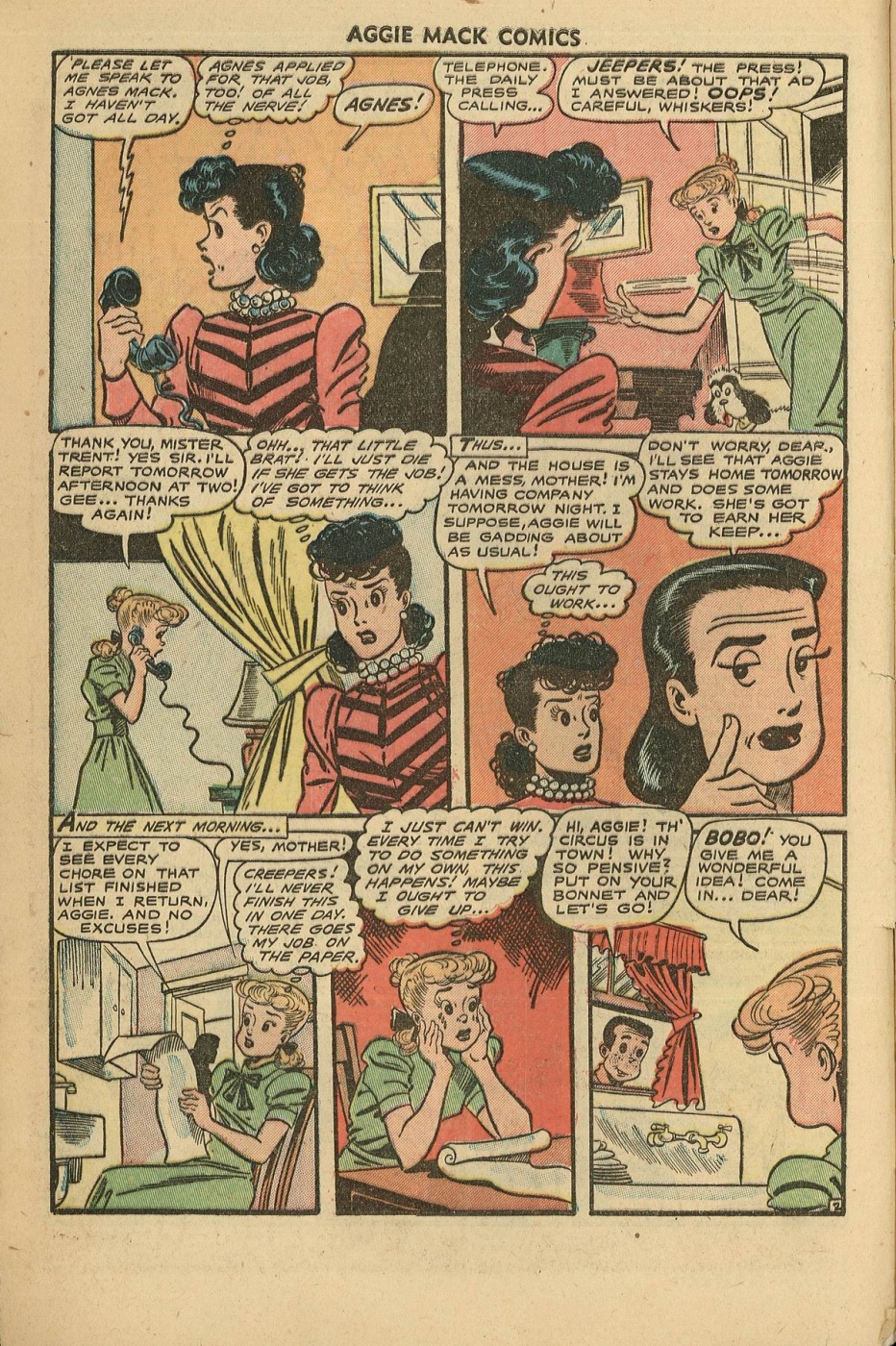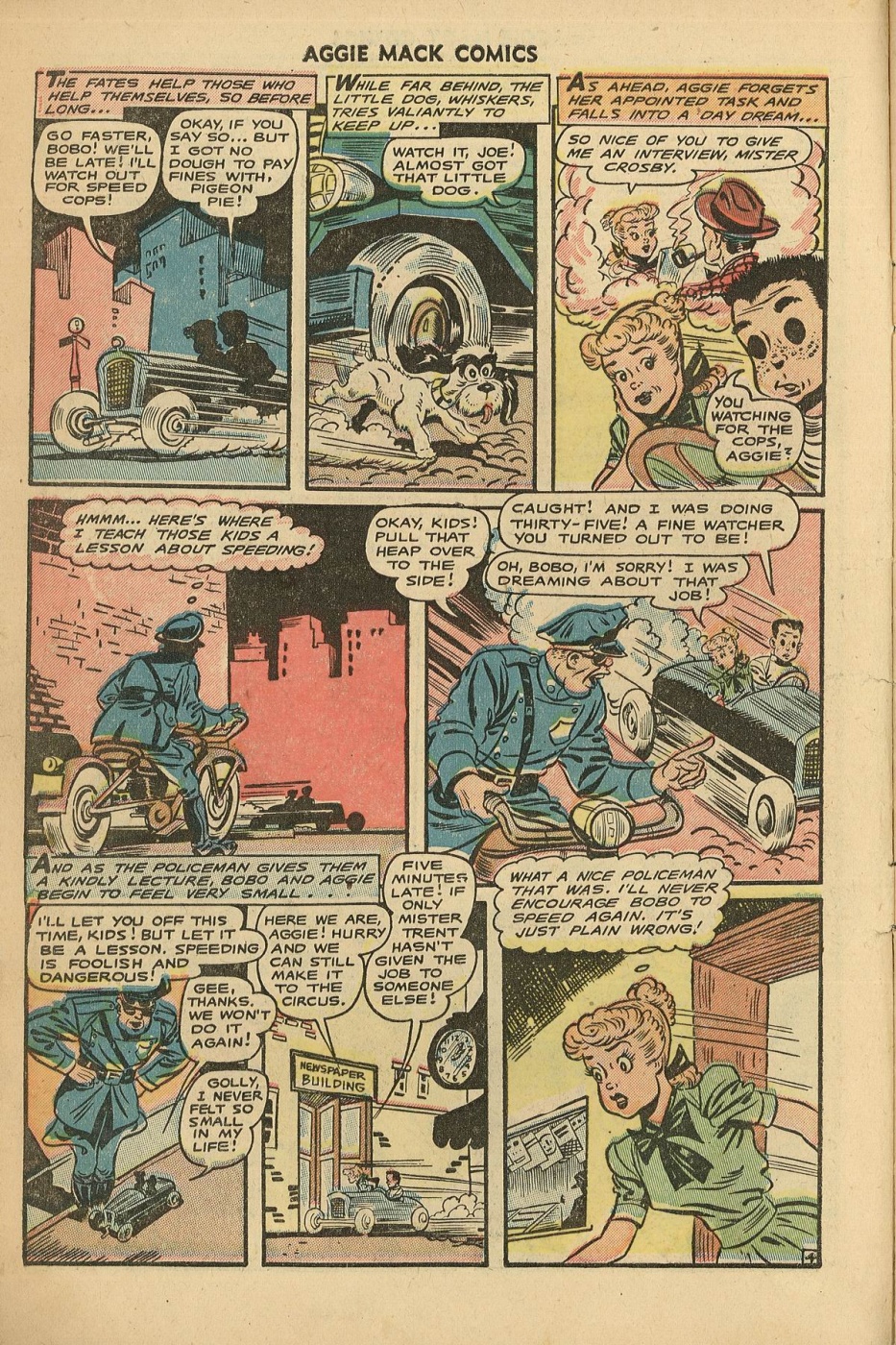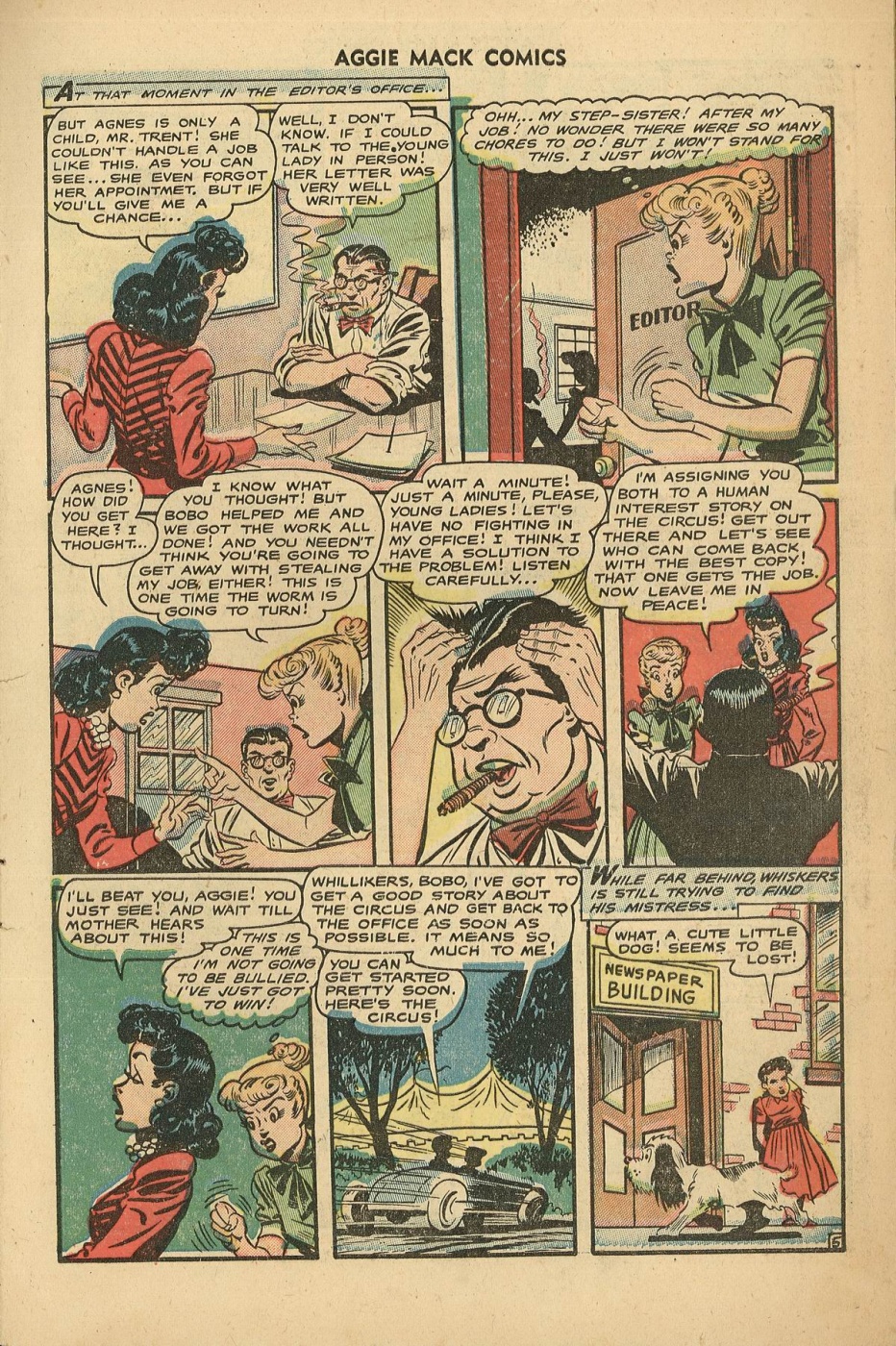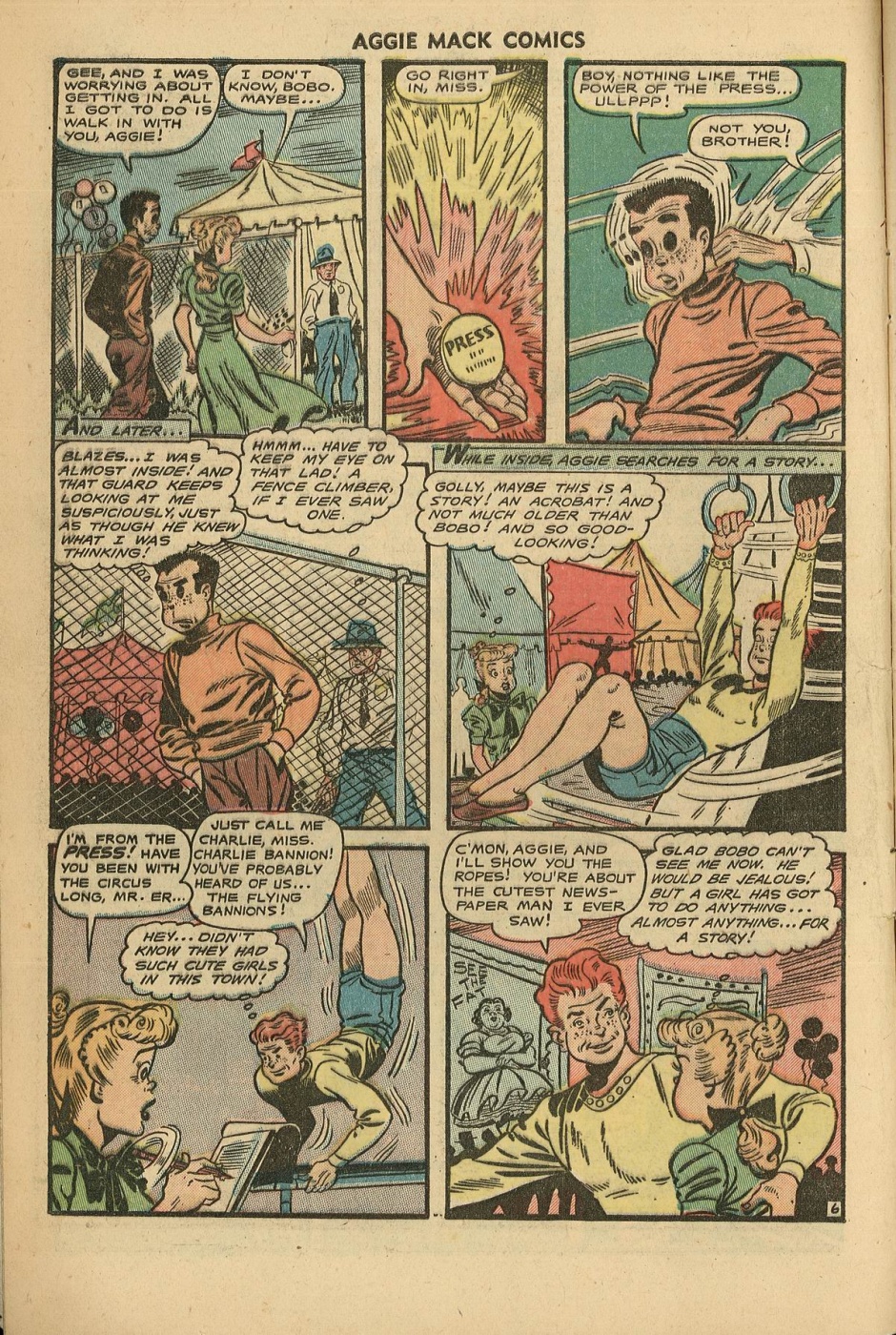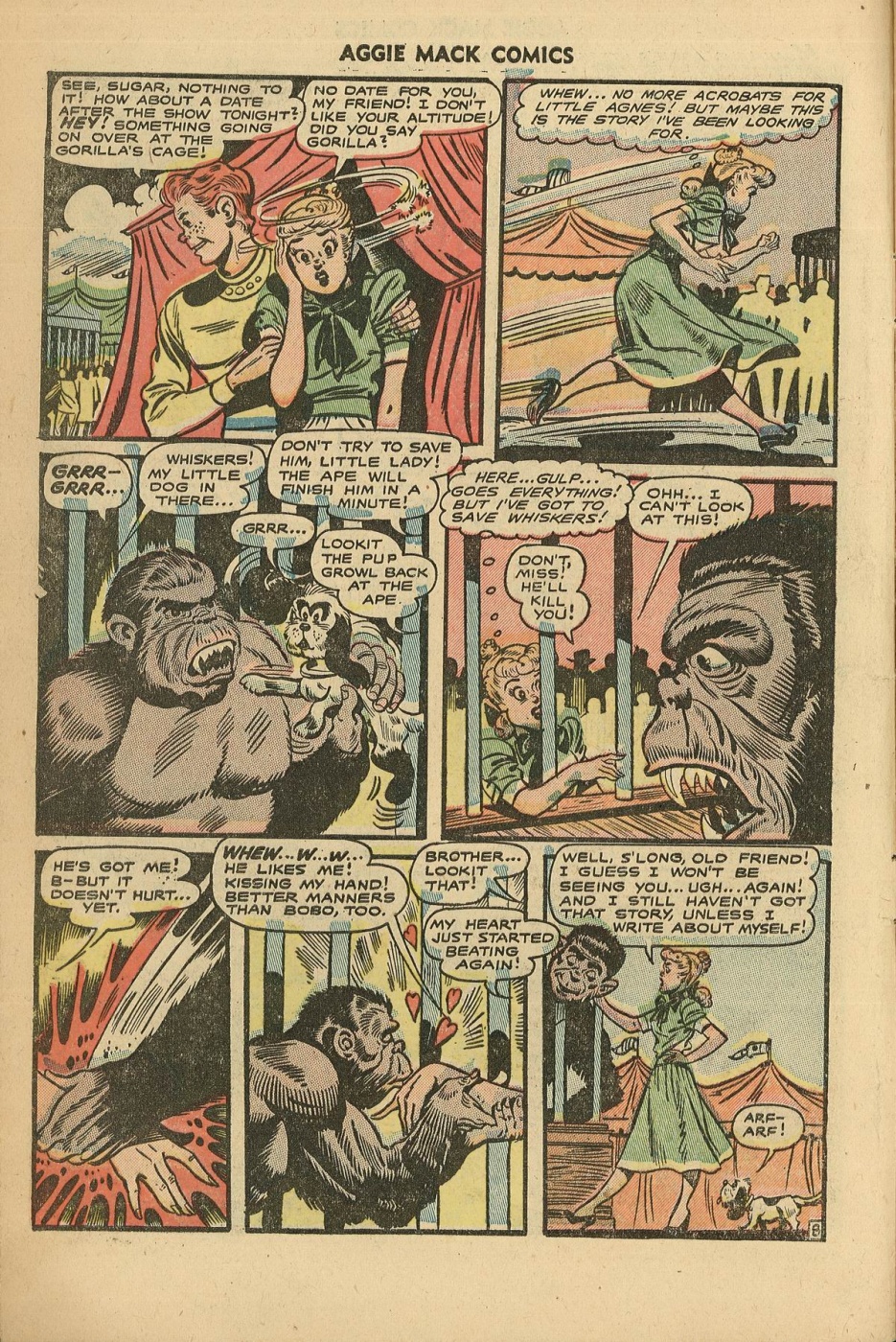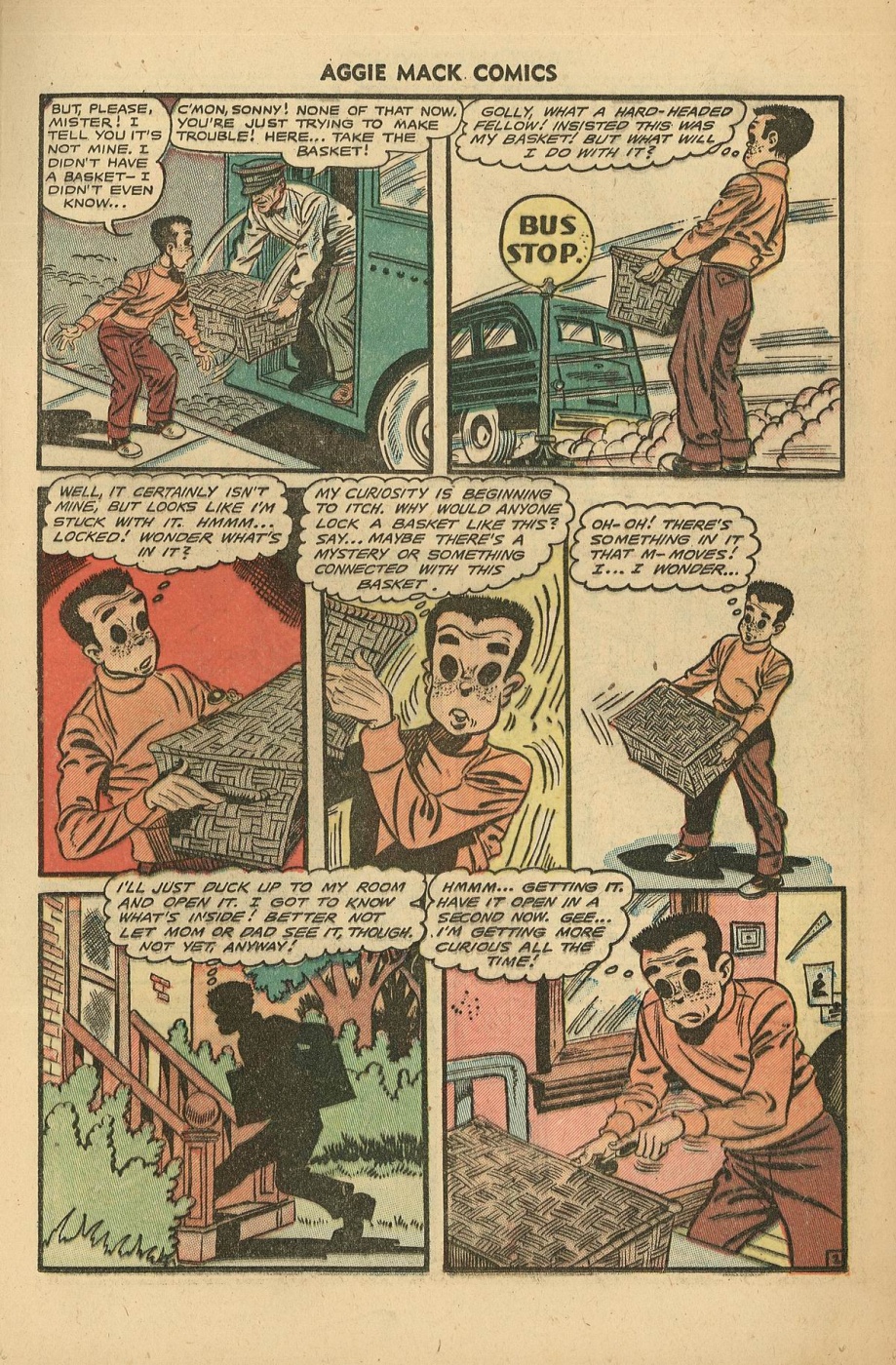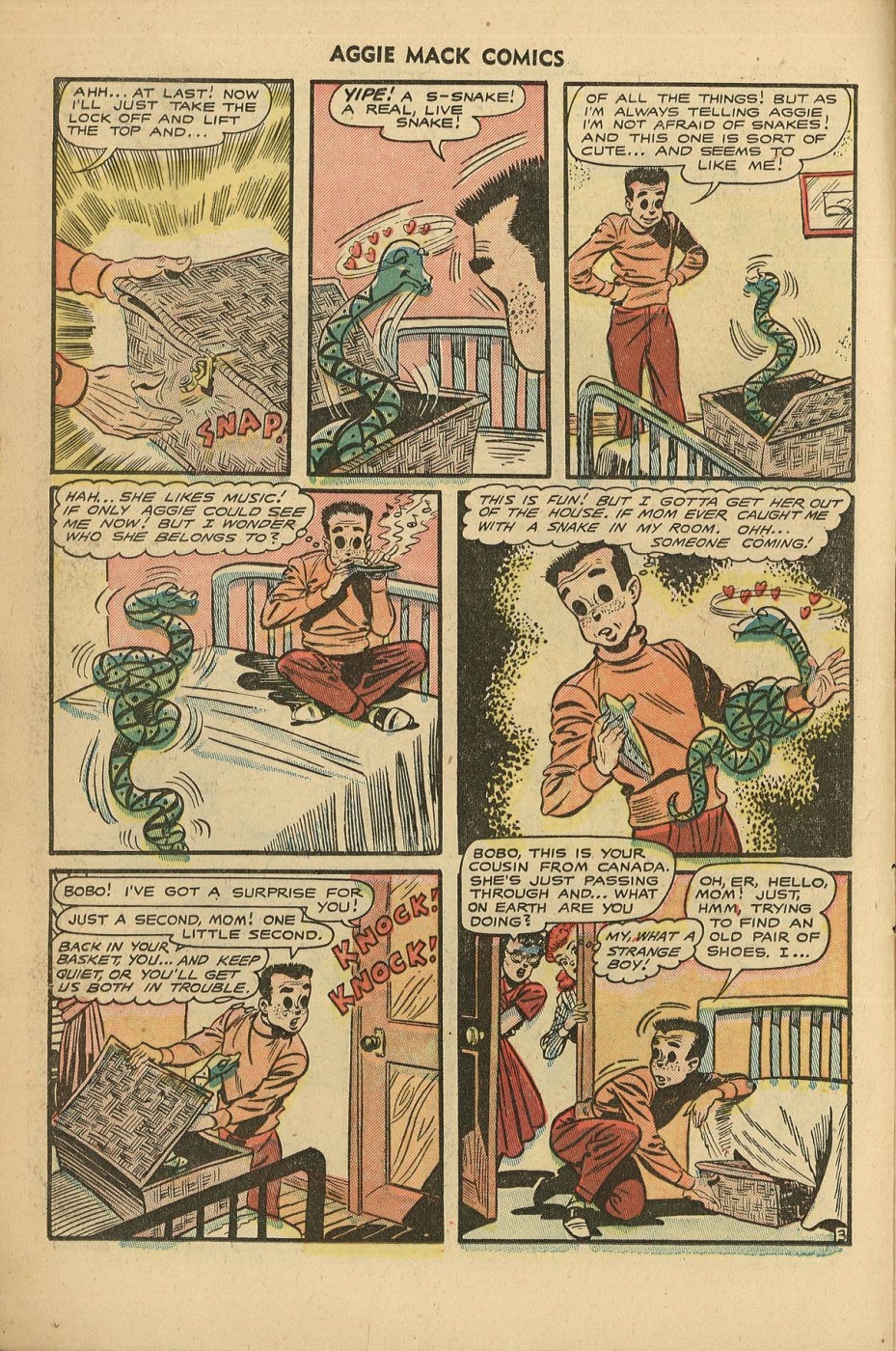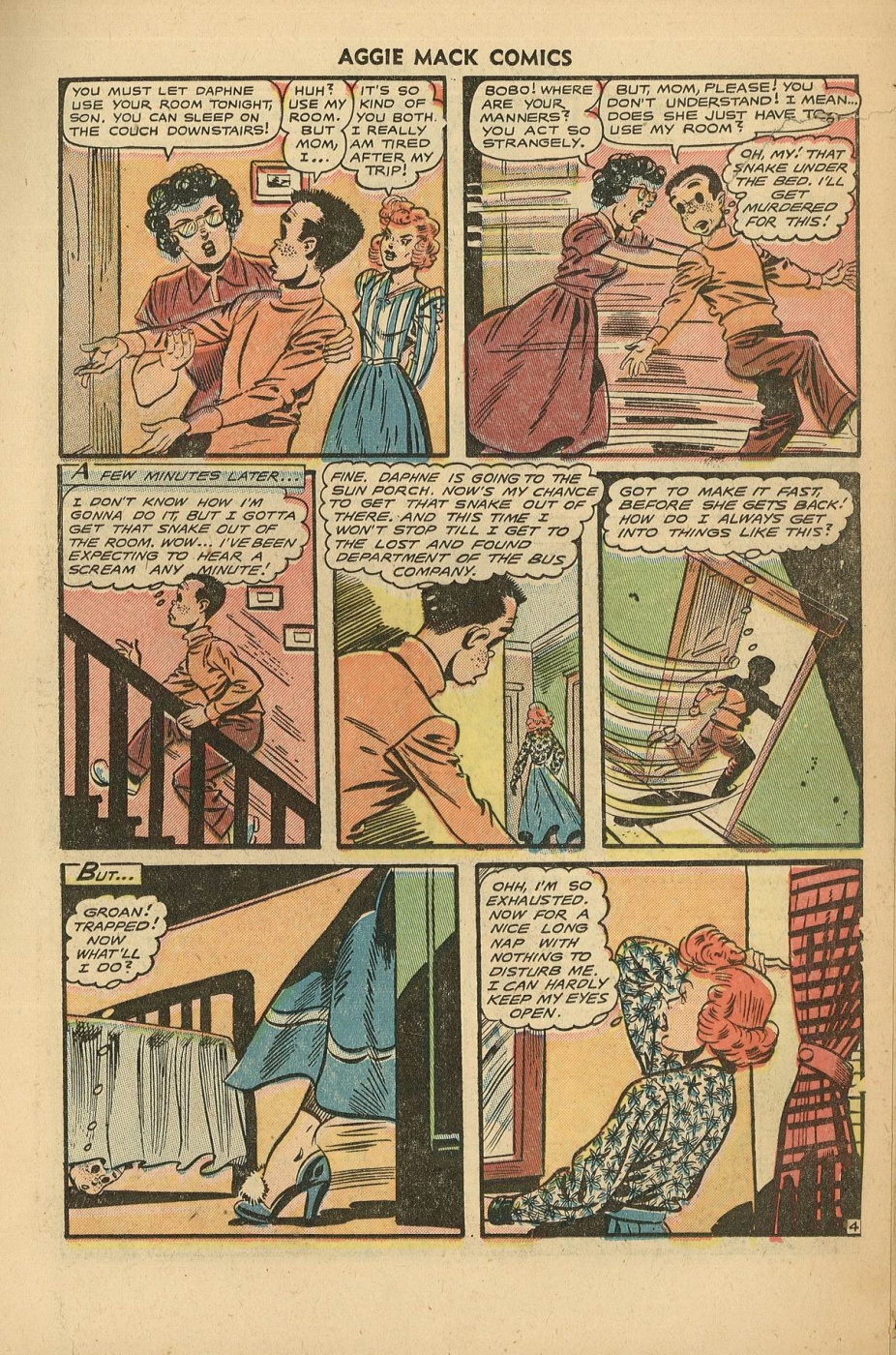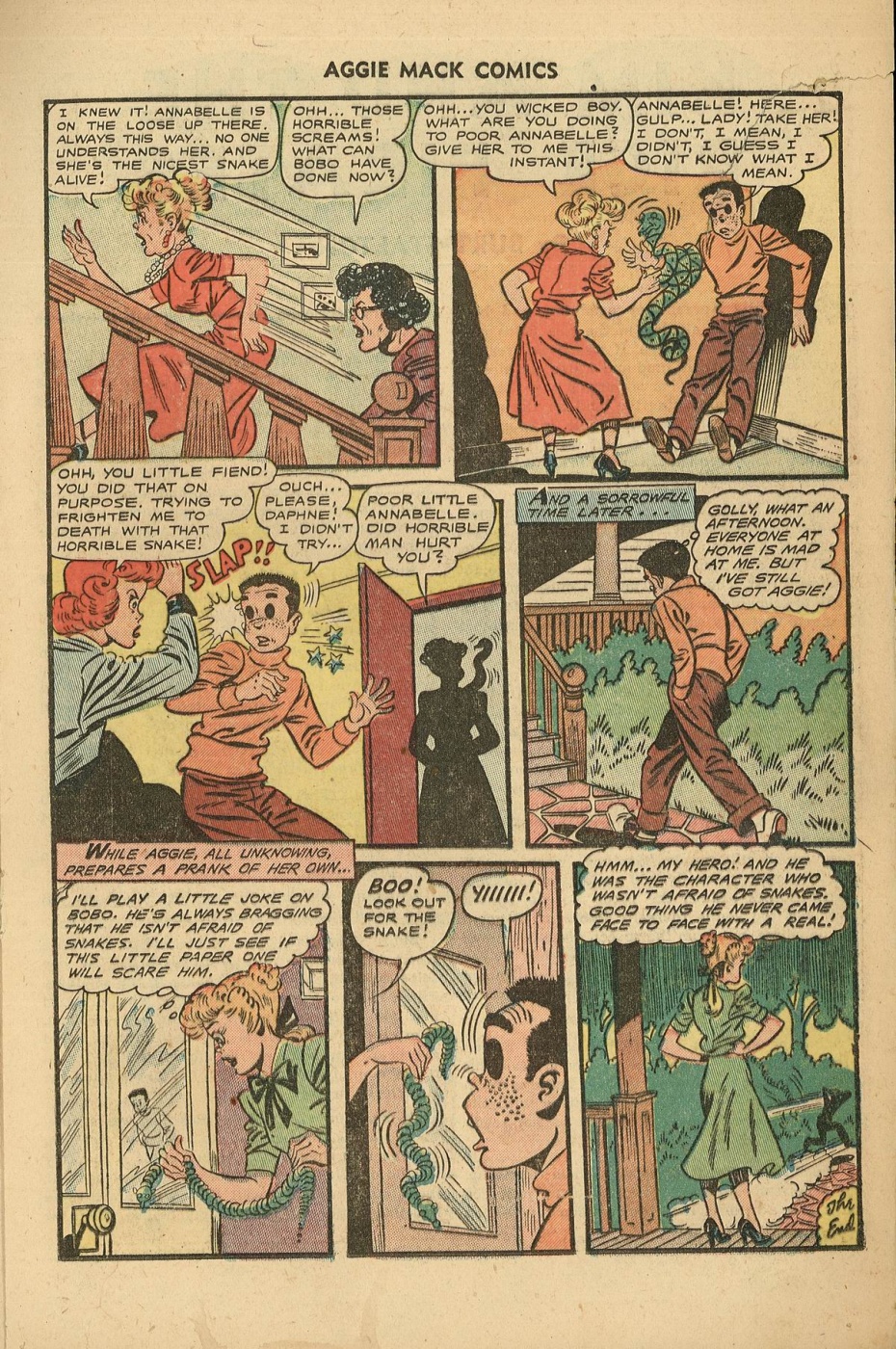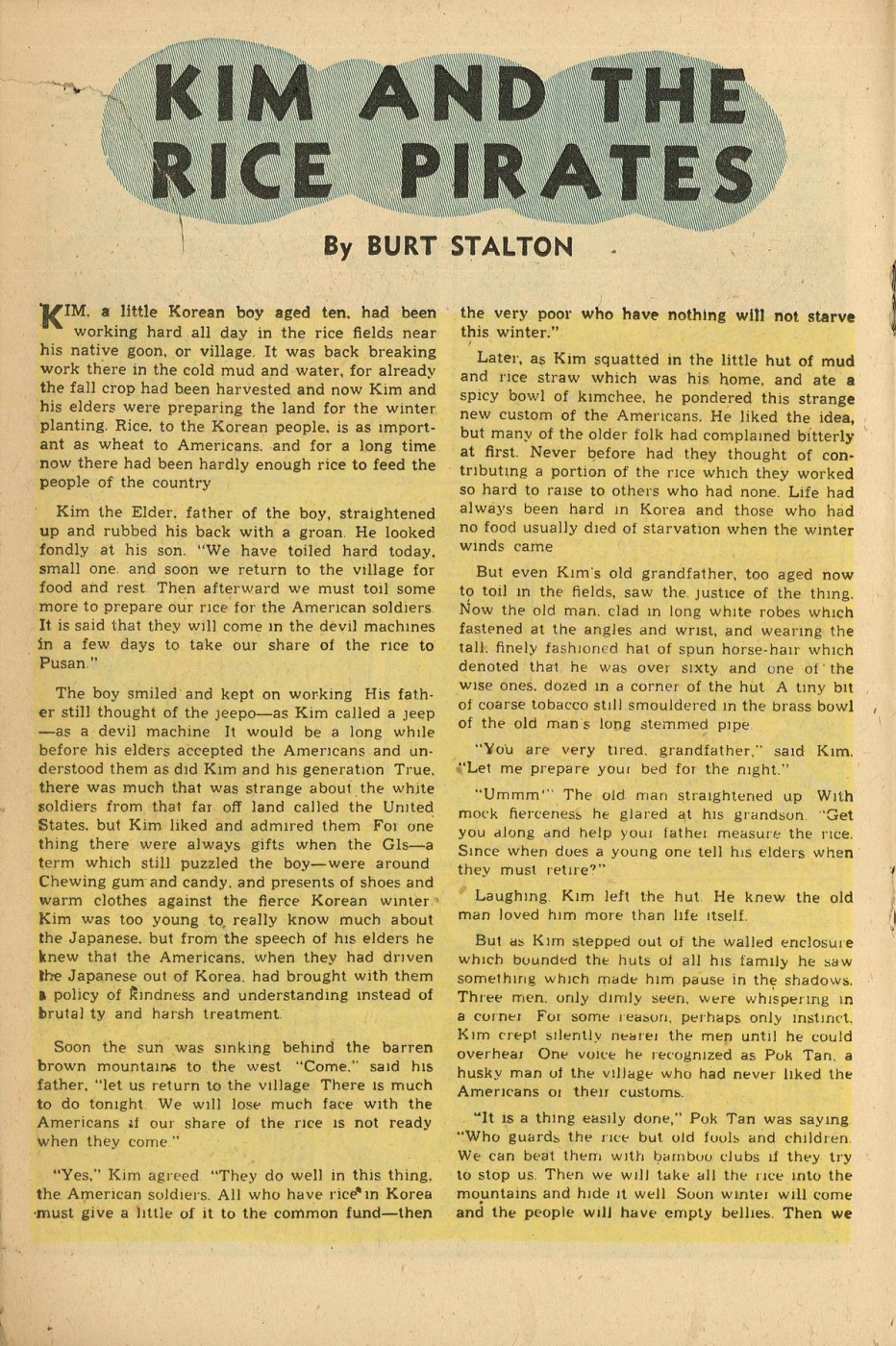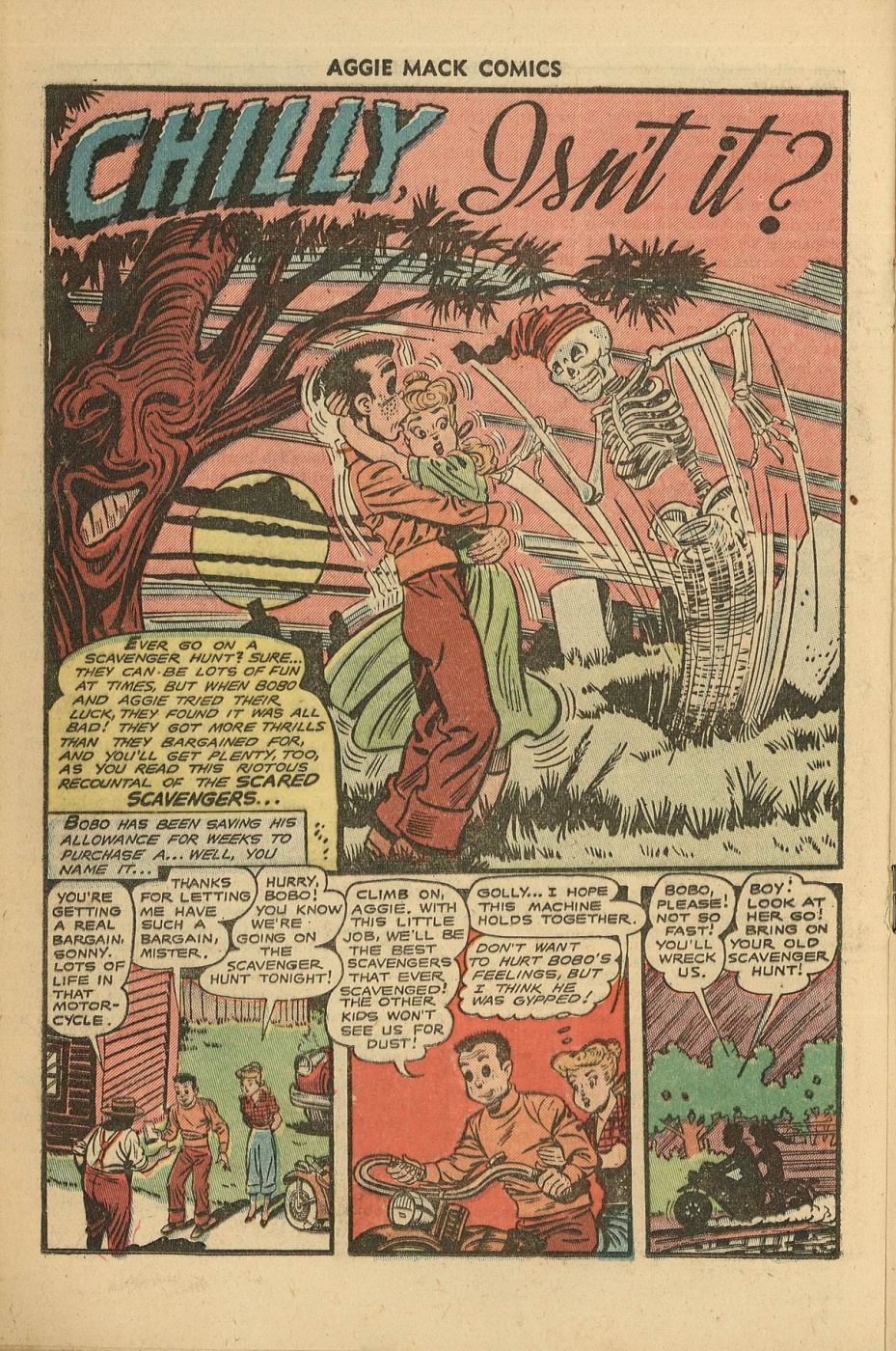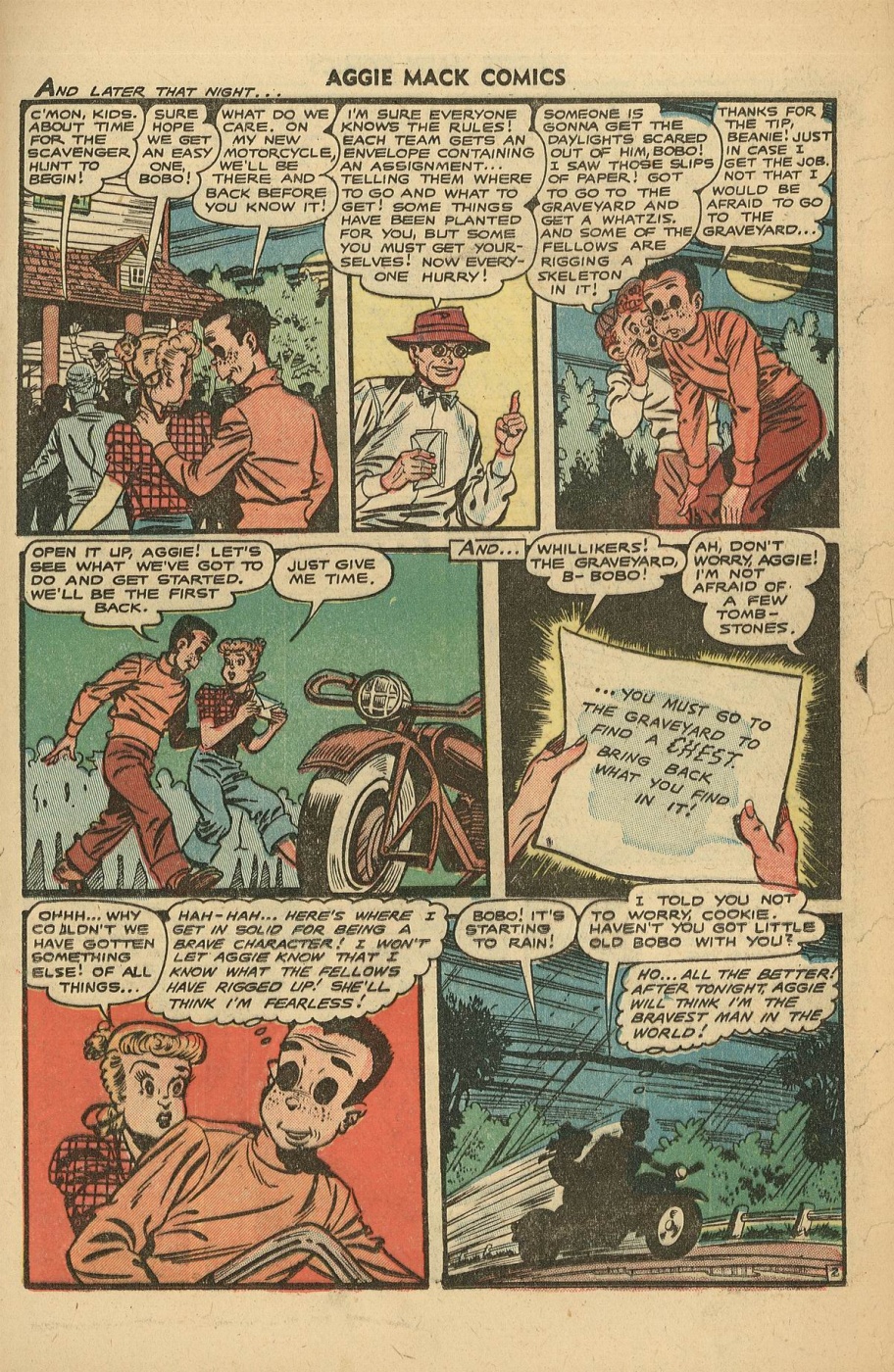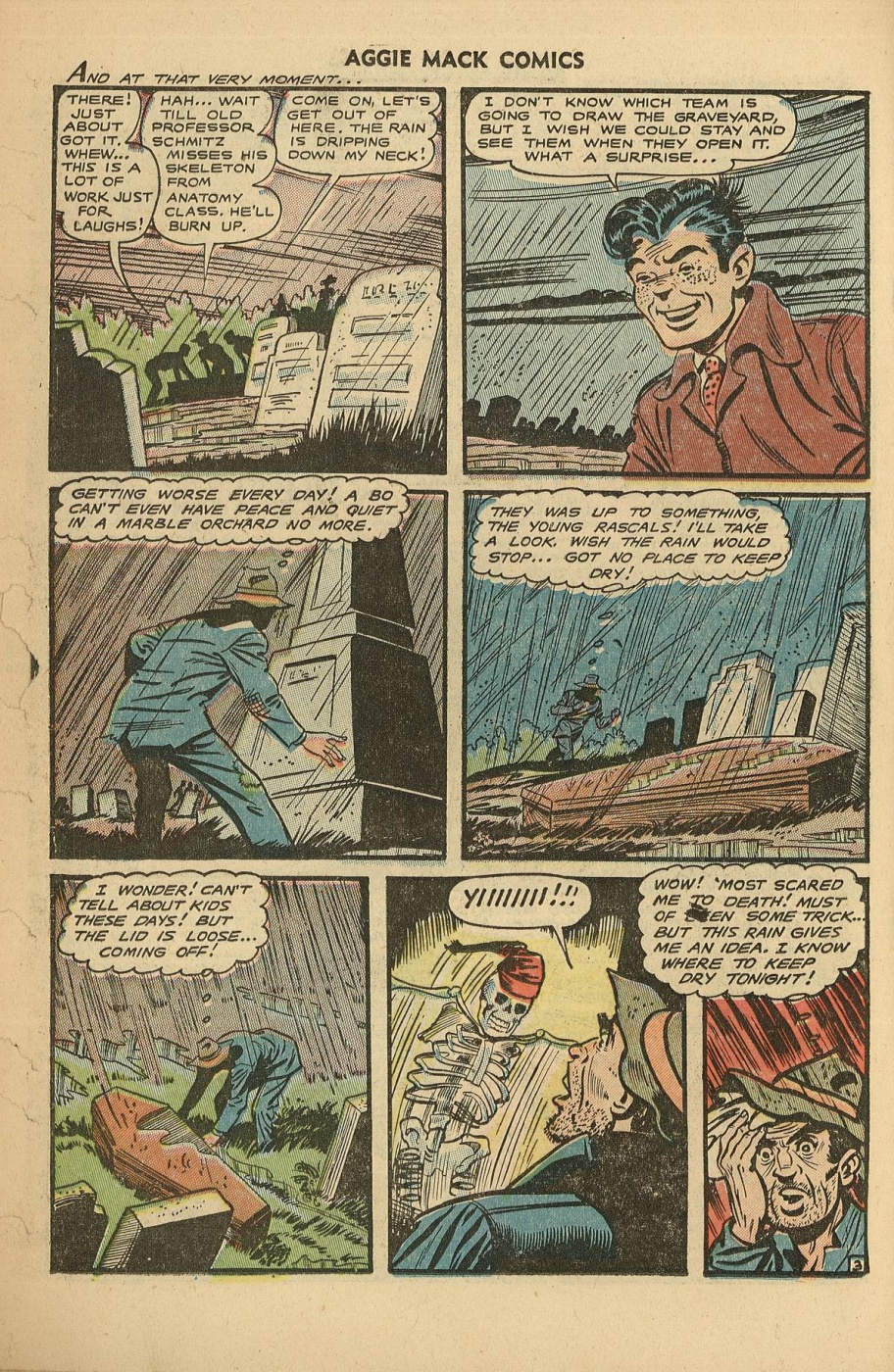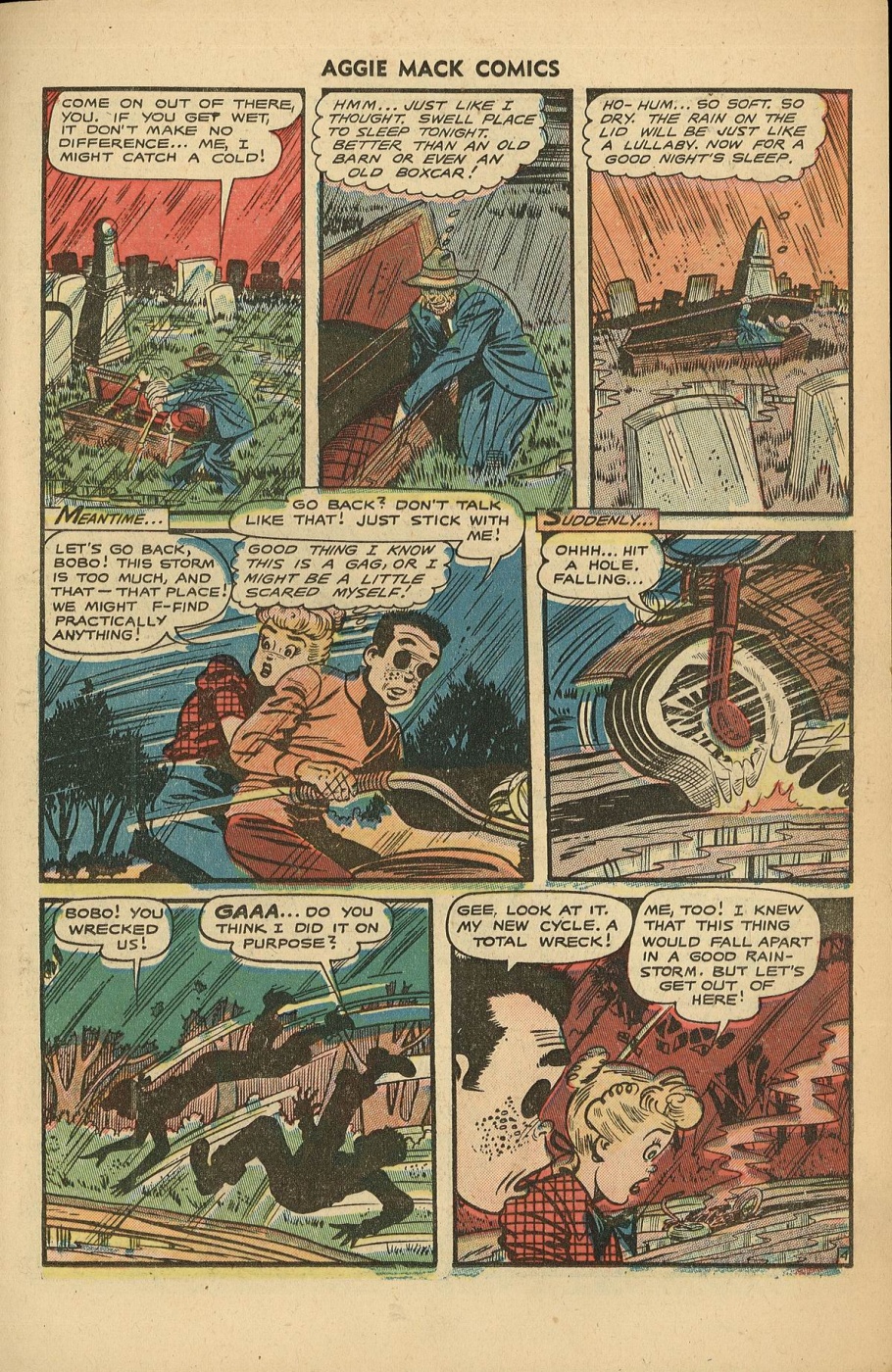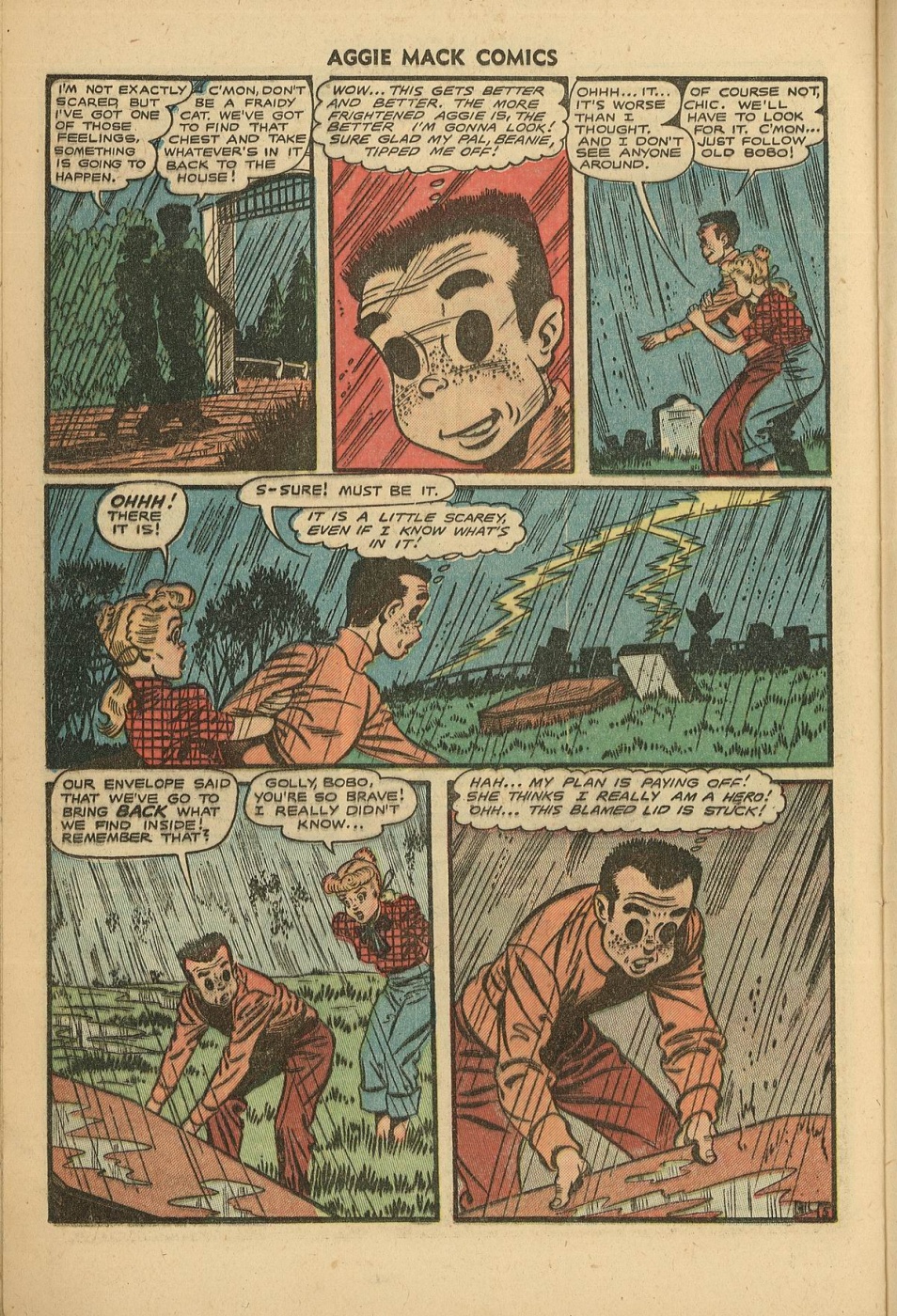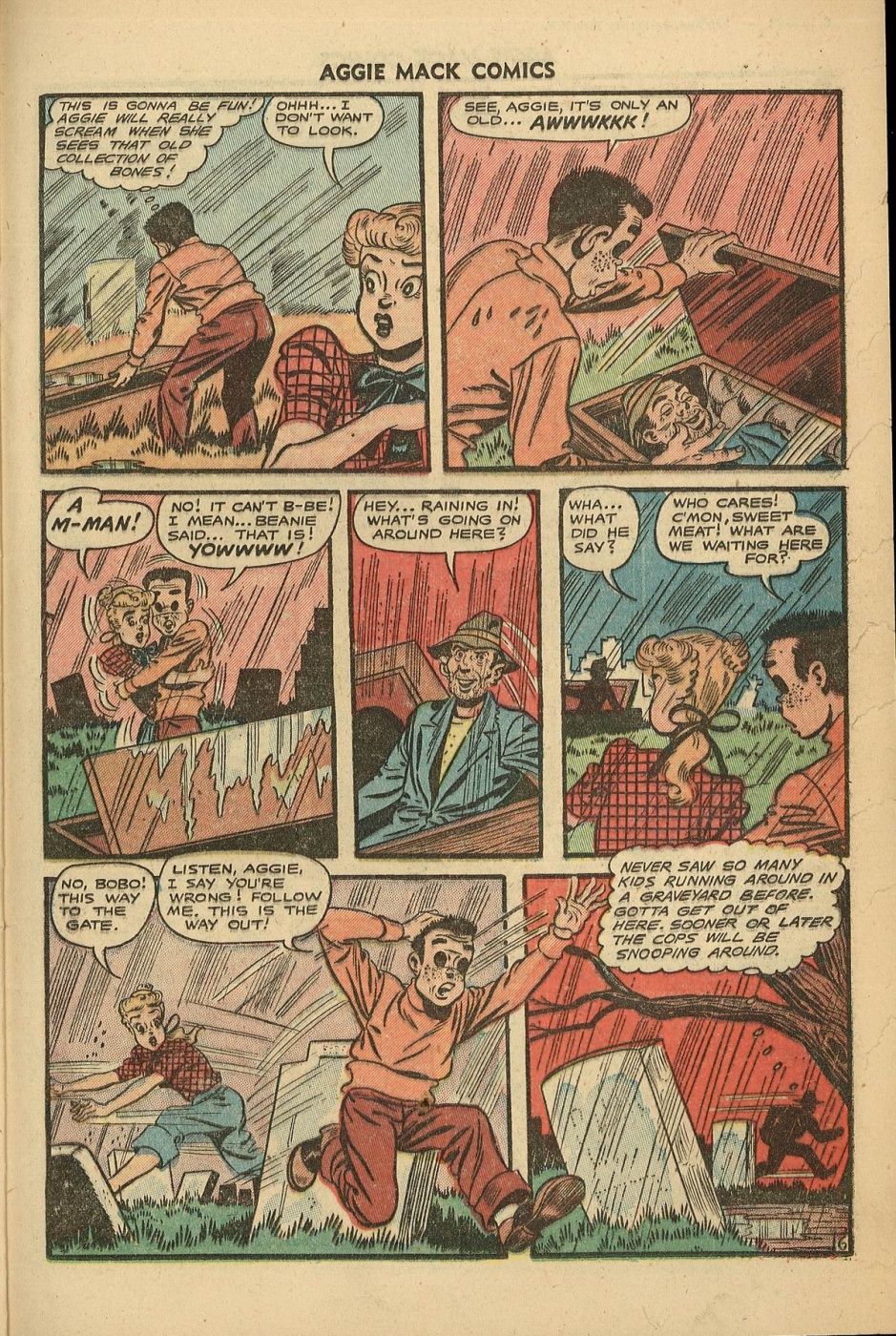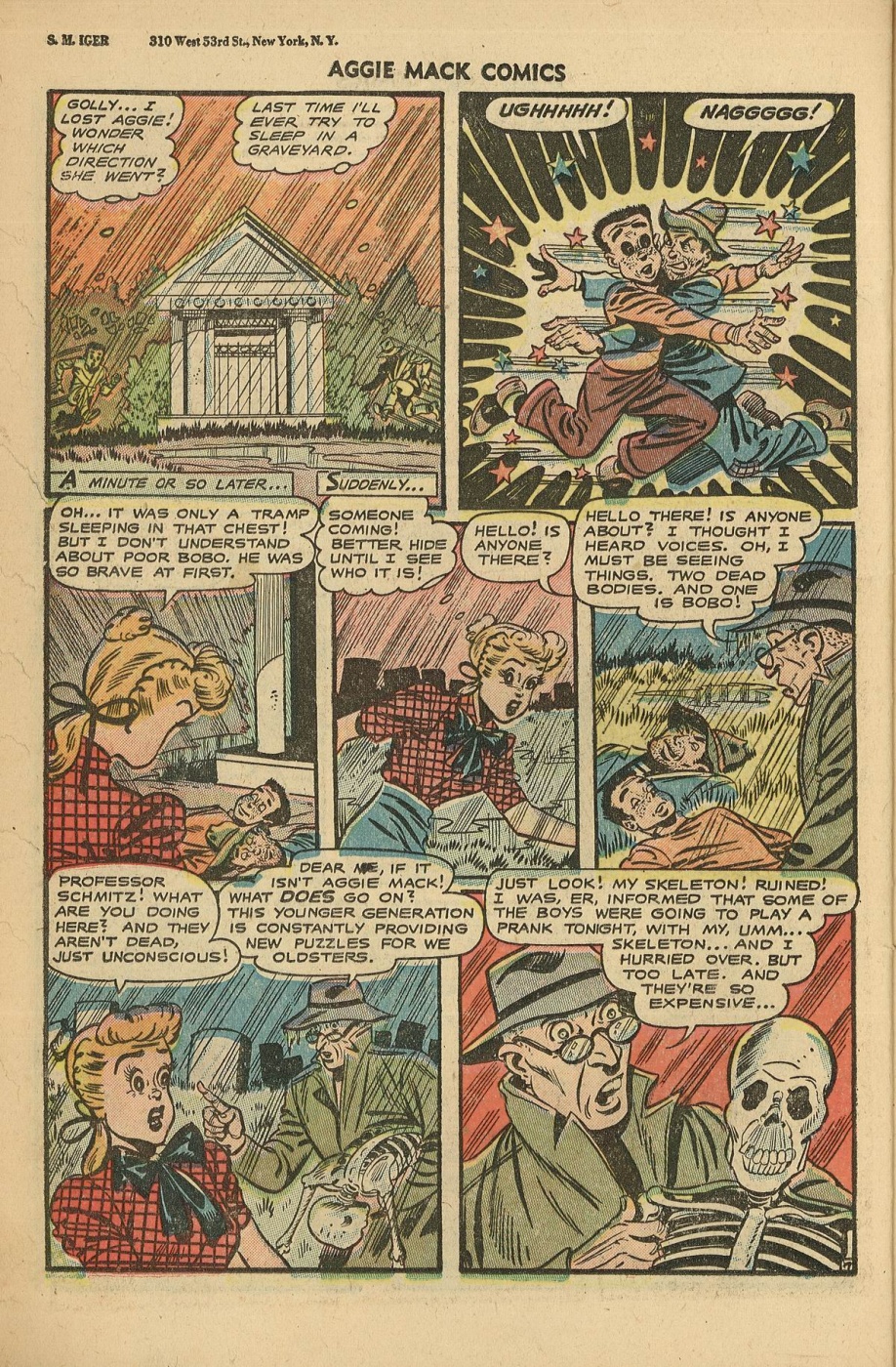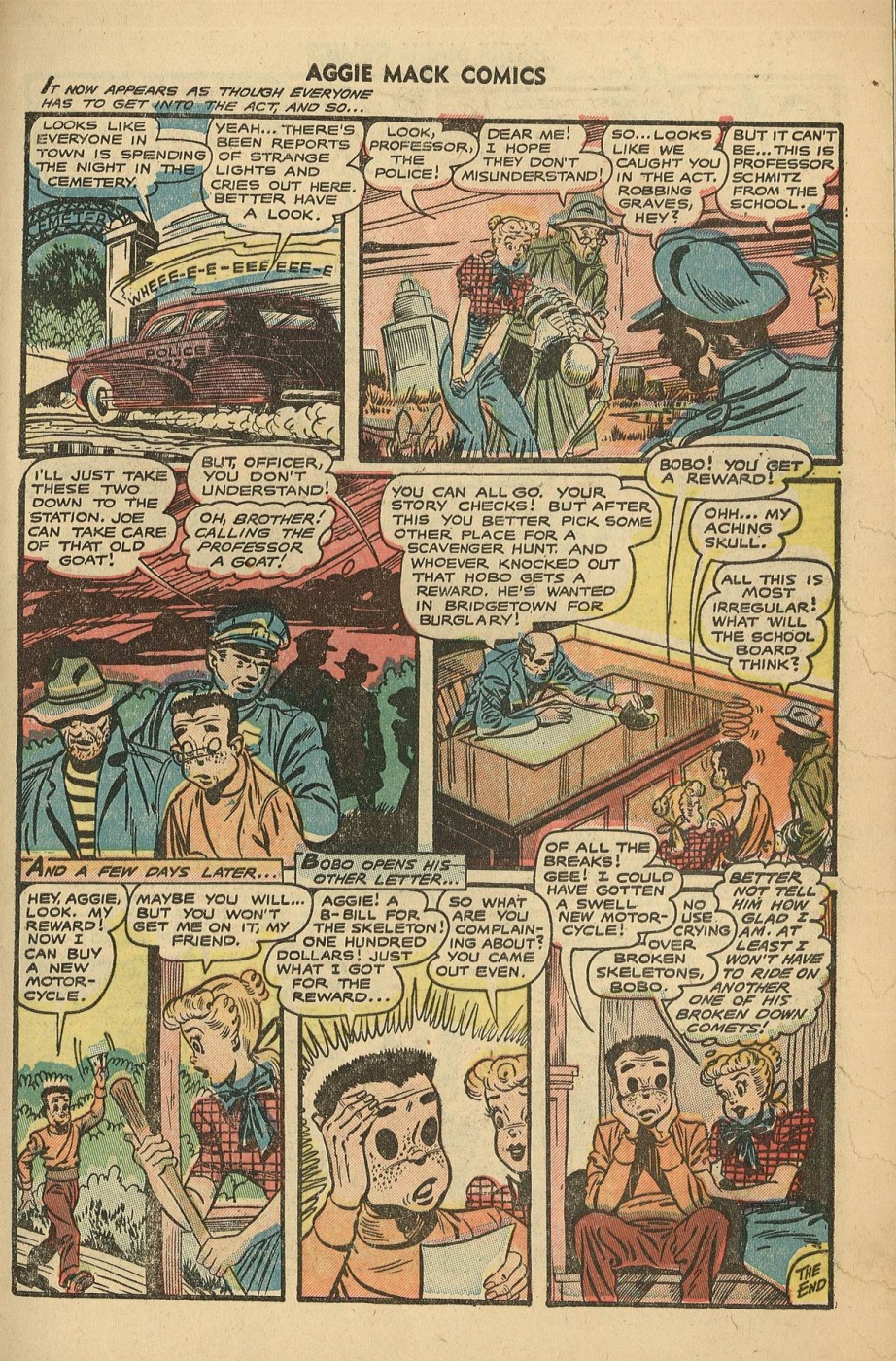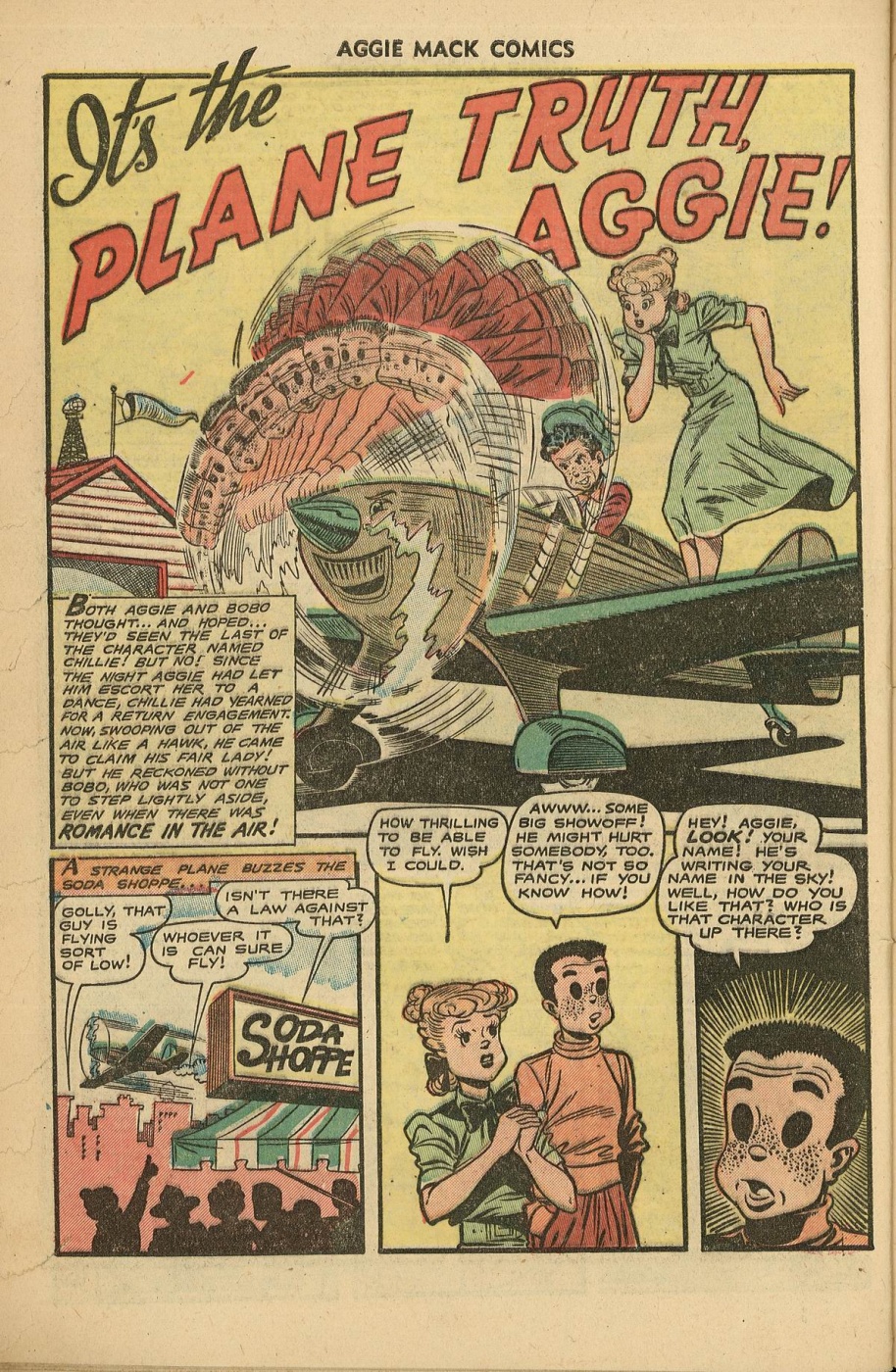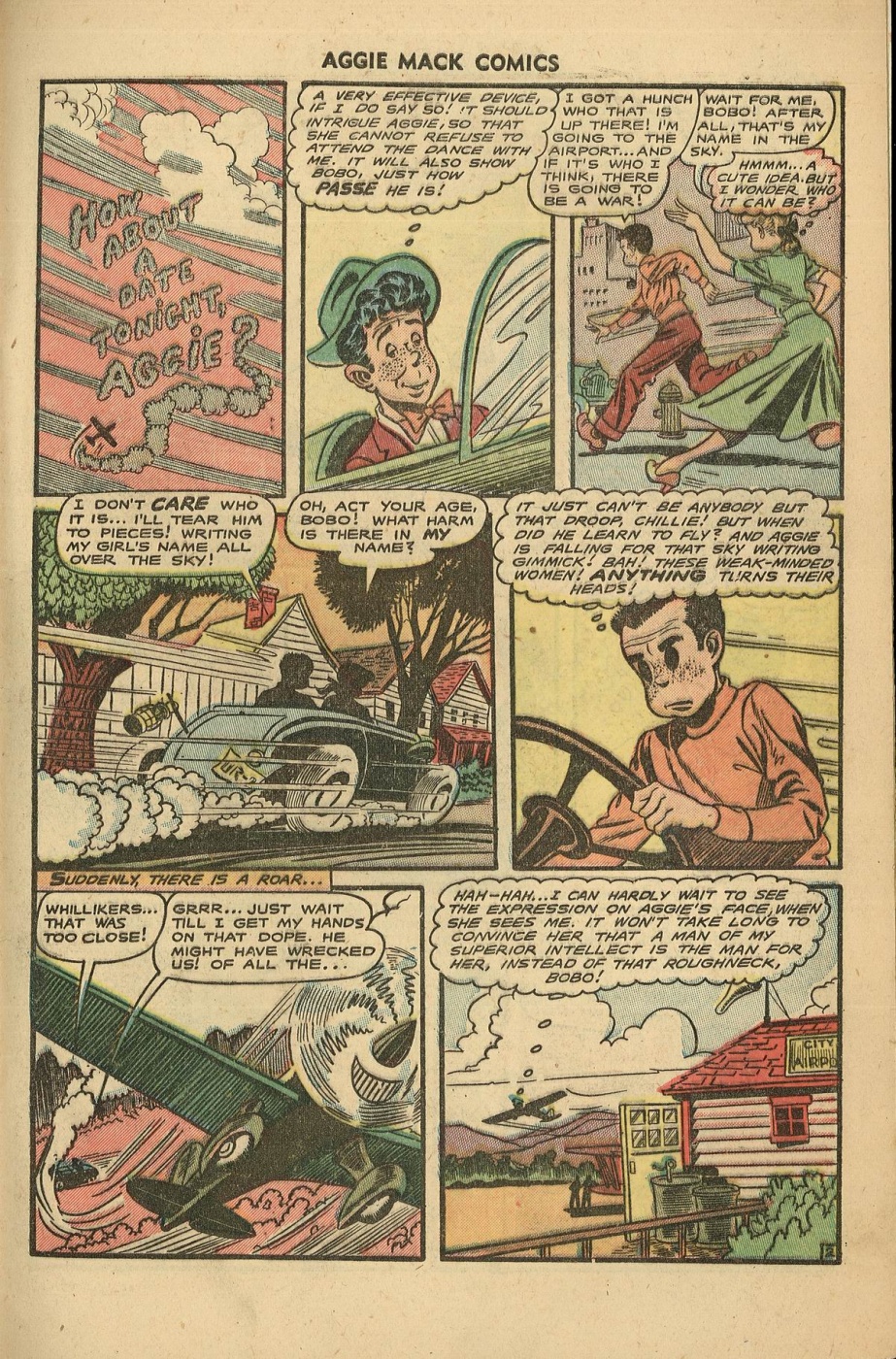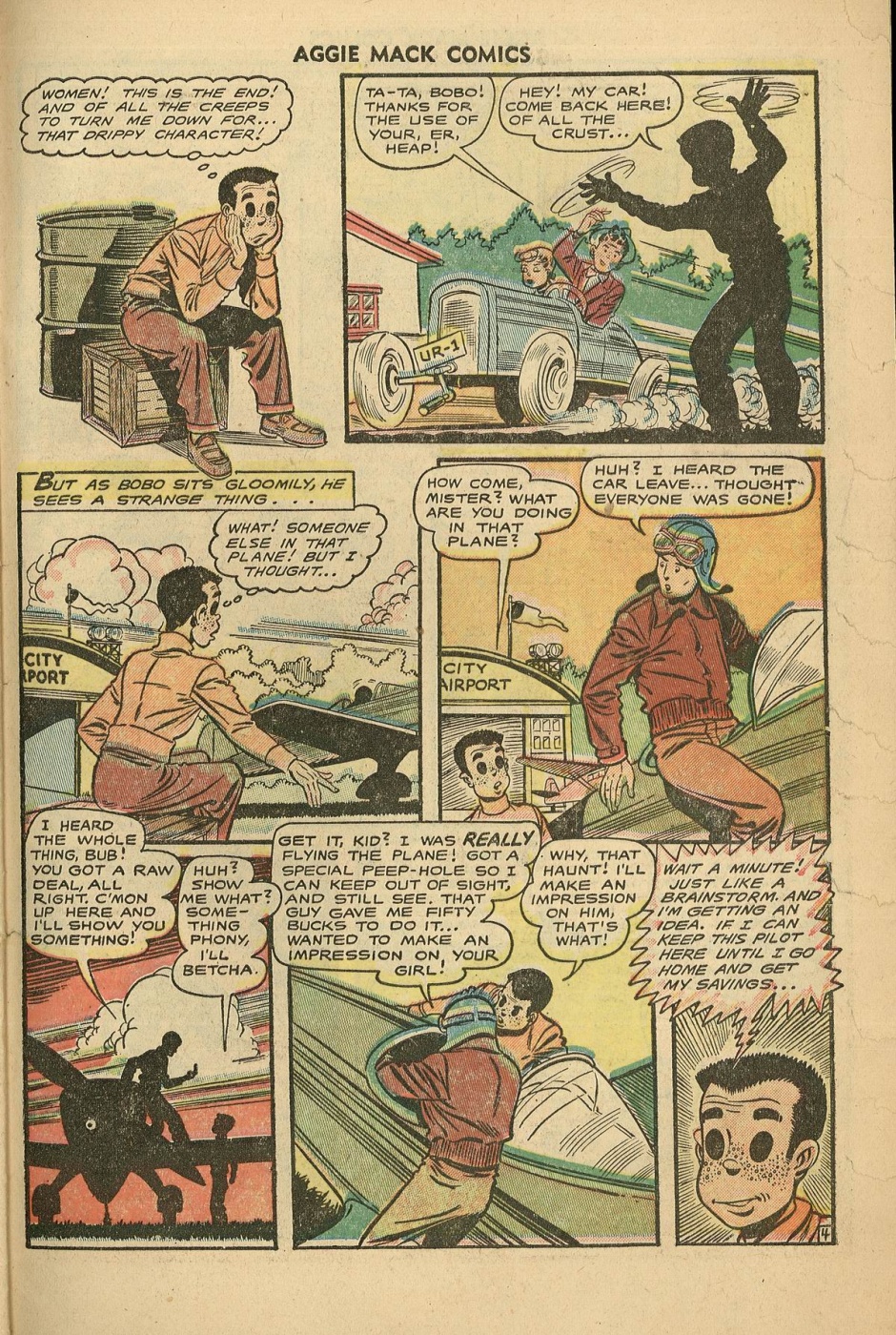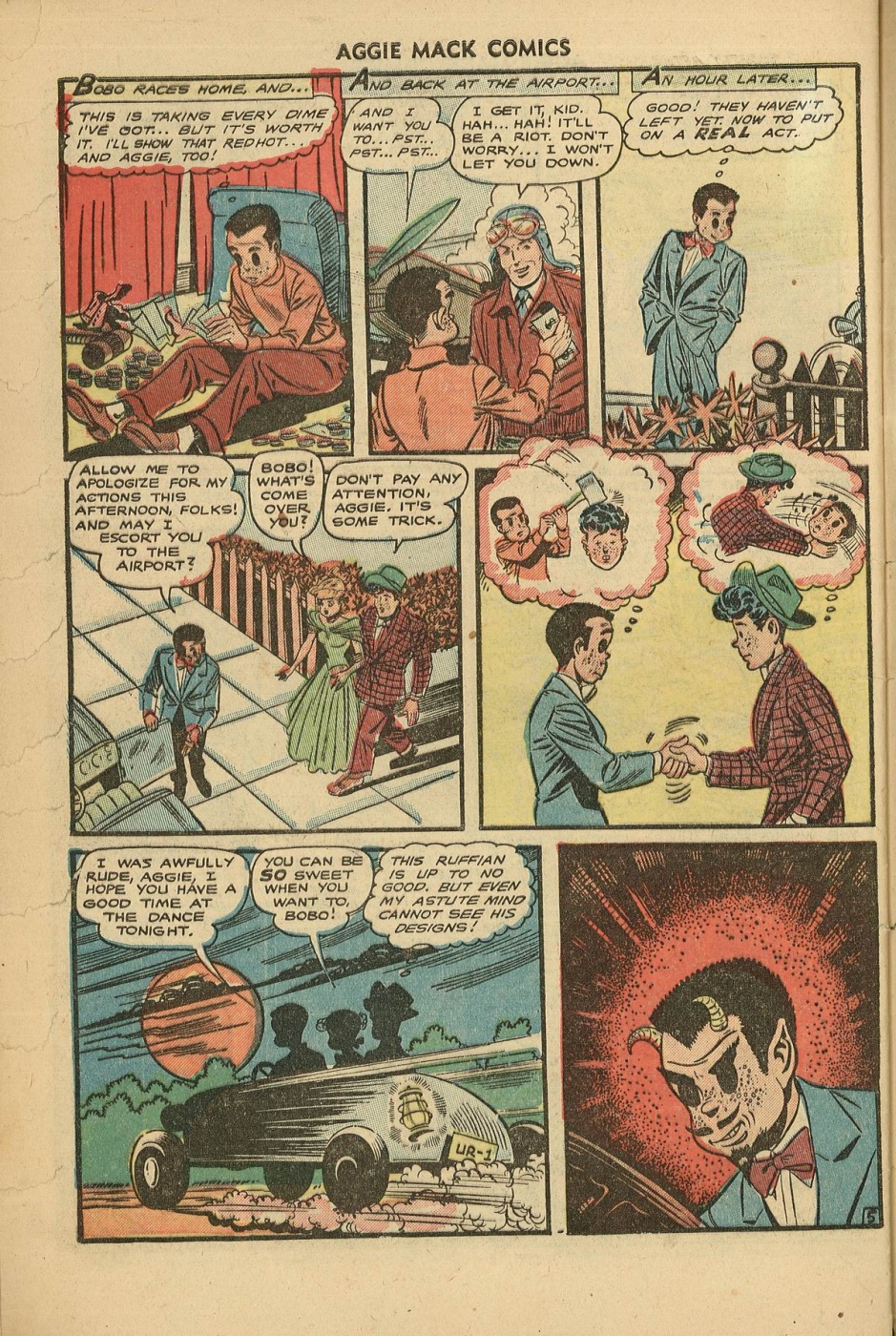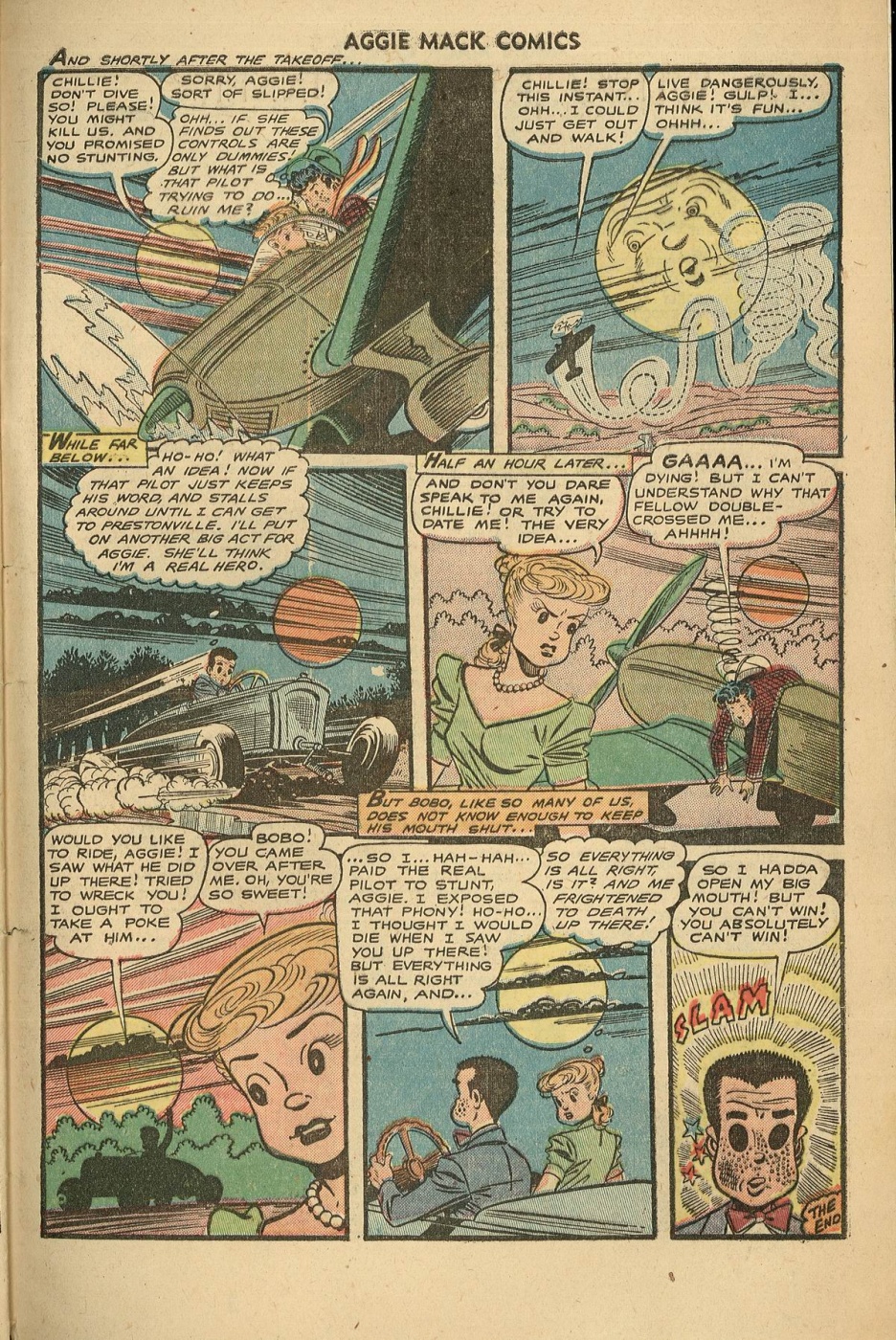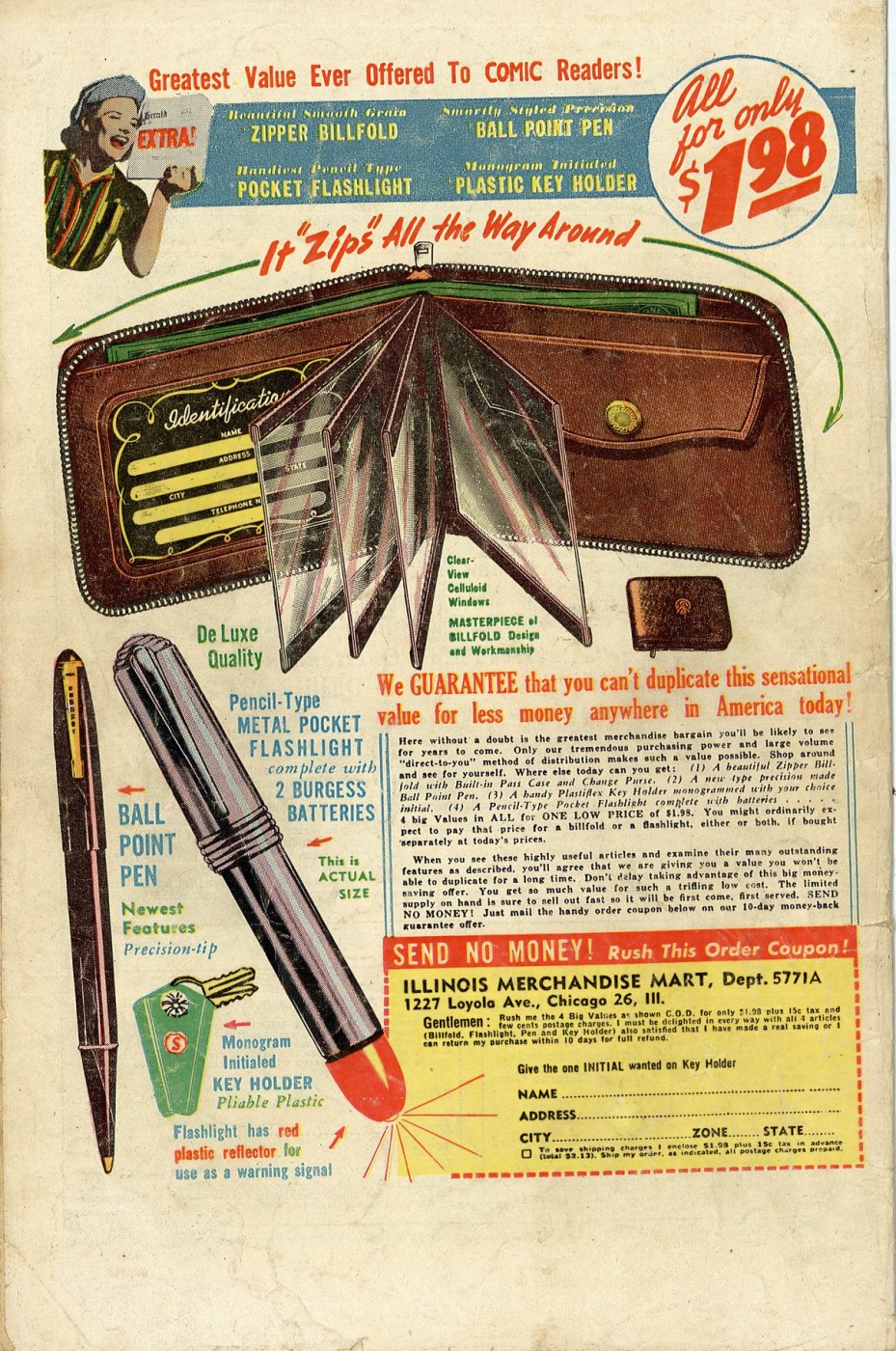 LEGAL DISCLOSURE: These funny comic strips are believed to be part of a public domain. If you think this information is incorrect, you are welcome to contact us on the link below and we would investigate.
Liked this page?
Then why not get our iOS app from
Apple App Store
? Then you will have the world's biggest collection of jokes and inspiring quotes right in your pocket, and the app will work faster than the site, so it will save you time and keep you entertained.

Latest posts by Roman Marshanski
(see all)