10 Quick Tips For Buying A Used Motorcycle You Need To Know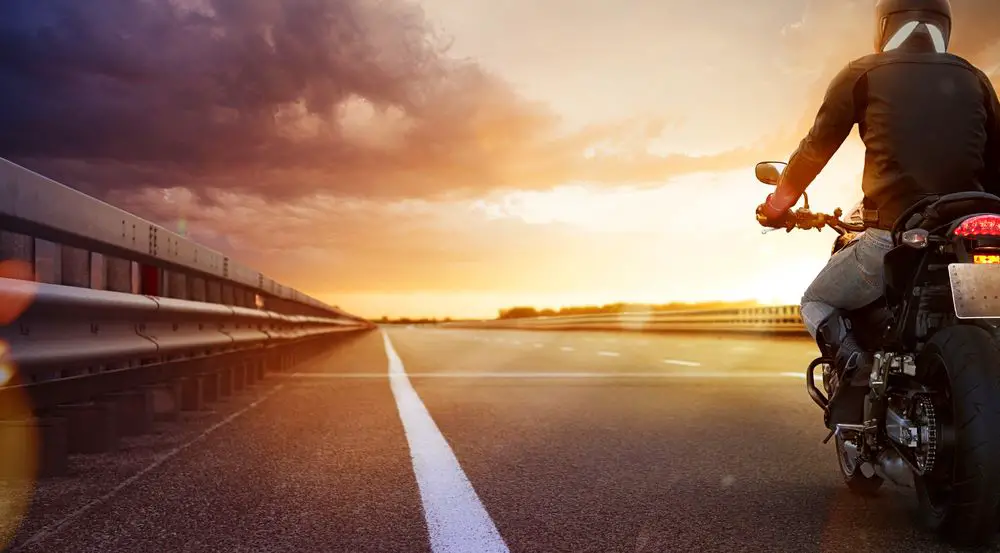 Buying a used motorcycle from a private seller can be a difficult task. But we make it easier for you with this handy guide, so check it out and share it with your friends.
Even though there are many cheap used motorcycles to choose from, with some common sense and a few simple guidelines, anyone can get good at buying a used motorbike. Luckily for you, you came to the right place. In this article, you will find more than just a few simple guidelines. You will find a comprehensive guide on how to buy a used motorcycle. So carefully read our quick tips so you could buy a top-of-the-line motorcycle for a cheap price.
1. Inspect Body Work Of A Used Motorcycle
To begin with, you need a used motorcycle that's impressive. Remember you are going to pinch your pocket so you better go for a bike worth your money. When it comes to motorbikes, bodywork defines how impressive they are. Under bodywork, your checklist should look like this:
Fuel tank. Is it in great condition? How is the painting on it?
Side covers and fenders. Are they broken? Do they have dents or scratches?
Seat. How is the foam? Is it collapsed? Does it have a missing trim? Is it tattered?
Chrome and paint. Does the bike have repaired areas? Is chrome rust-free and shiny?
Windshield. Does the bike have a windshield? If it is, are there any cracks or is it glazing? Is the windshield properly mounted?
Saddle bags. Do soft bags have tear or abrasion? Do hard bags show any sign of damage? Special attention should be given to the wheel side panels.
2. When Buying A Used Motorcycle, Inspect Engine And Clutch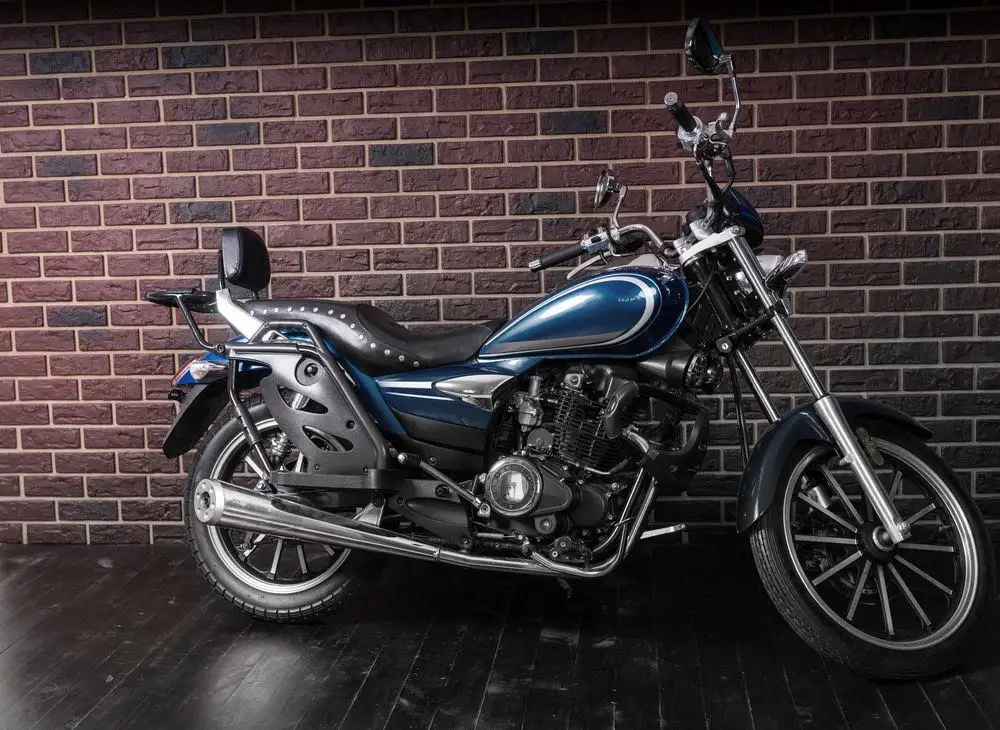 It is crucial that you carefully inspect the engine and clutch of a used motorcycle you want to buy. You need to pay special attention to the following:
Oil. Check its level and its cleanliness. Cleanliness is subjective, so if you have doubts, ask: when was the last time it was changed?
Starting and running. This might be tricky as most sellers will warm the engine prior to your arrival. However, even if it is cold outside, you should be able to start engine within a few minutes. The only exception is if you live in Alaska.
Smoke. If the exhaust smoke is blue or black, this is a motorcycle worth skipping.
Throttle/Idle response. A warm engine should idle smoothly especially if you are at a reasonable speed. It should be able to smoothly respond to throttle. If the engine sputters or spits before the RPM picks, then something must be wrong.
Noise. A good engine should be relatively quiet. However, you need to understand that some engines are louder than others. Keep in mind though that rumbles, rattles, or knocks might indicate that motorcycle will need to be repaired very soon.
Clutch. The clutch should be properly adjusted; it shouldn't slip or drag. Test it on the road while riding.
Exhaust. On the exterior, check for rust bubbles or any physical damage. Is the cylinder head broken? Is there an exhaust leak?
3. How To Buy A Cheap Used Motorcycle: How To Check Transmission
The best time to check transmission of a cheap used motorcycle is the road test. However, this option may not always be available. Nevertheless, the transmission system ought to smoothly engage; it shouldn't jump out of gear. If the owner won't let you test it, ask him to drive you around and be observant: listen to missed shifts. If you hear any of them, this may be an indication of a serious problem, so it is best not to buy this used motorcycle.
4. Handlebars, Witches, And Controls Of A Used Motorbike
There are four things you should carefully inspect when it comes to handlebars, witches, and controls of a used motorbike:
Mirrors, grips, handlebars. The handle bar should be straight, mirrors ought to be in place, and the grip should be in good condition.
Levers. Used motorbike levers should be straight and properly adjusted. Also, pay attention to scratches because they may suggest that the bike has been dropped.
Switches. Ensure that the switches are working. If it releases sparks, the bike can have serious problems and is probably worth skipping.
Cables. A good motorbike should operate freely without binding. Check for tears on the covers. Take note of how the routing looks especially if it an fitted bike.
5. Lines, Fuel Tank, And Petcock
Here are some of the things to consider:
Fuel tank. The fuel tank should be properly mounted. Check for any signs of leaks or rust.
Fuel hoses. They should be well secured and in good working conditions.
Petcock. If your bike has one, check if it moves freely and also if it leaks.
6. Cooling system
Some motorbikes don't have this feature. But if there is one, here are some things you should consider:
Leaks. There should be no leaks.
Coolant level. A good coolant level should be halfway between the min and max marks.
Coolant fan. It varies depending on the bike, so we recommend that you request a manual. However, the main fan should be able to cool the bike when the gauge approaches the red zone. In simple terms, the main fan needs to function whether the engine is on or off.
7. When Buying A Cheap Used Motorcycle, Inspect Tires, Wheels, And Sprockets
These three can give you a lot of information on how the previous owner handled the bike. So here are some of those things that you should check when buying a cheap used motorcycle:
Tires. They should have substantial amount of tread left without any signs of dry rot.
Wheels. Check for dents on them. You can also check on wobbles by giving them a spin.
Spokes. They should be snug and straight. With a pencil or screw driver, lightly tap on each one of them. When you do so, they should give you a sharp ping if they are tight. If they are loose, the sound will be flat.
Wheel bearings. Don't worry about them unless the motorcycle has high mileage. If it does have high mileage, make sure that the wheels are spinning smoothly with minimal play.
Chain. The chain should be well adjusted and lubricated.
Rear Sprocket. The teeth should be properly formed and straight. If they are bent, hooked, or missing, then you will have to replace the chain and the sprocket.
Belt. Check for abrasions, cuts, and adjustments.
Belt pulley. Look out for chipped cogs, excess wear, or external damage.
Shaft drive. Check for leaks and ensure that the wheel can run smoothly without odd noises.
8. Electric Instruments And Accessories Of A Used Motorbike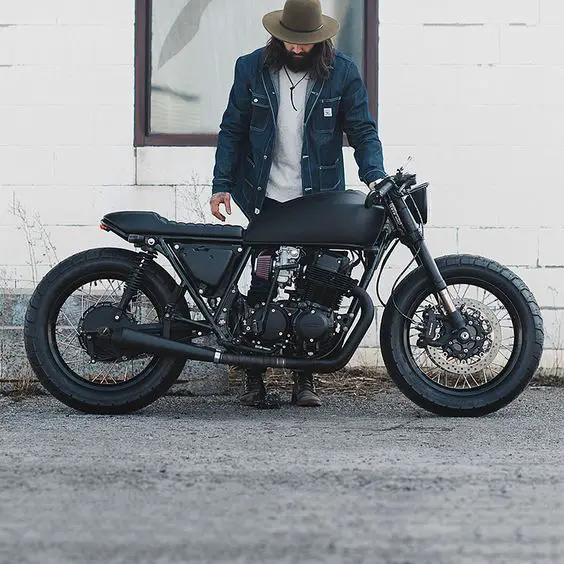 A used motorbike in good condition should have all accessories properly functioning. Here is how to check if they are properly functioning:
Check the battery. It should be able to start the engine without straining.
Check the lights. Check on the brake lights and the signals in turn. For the front light, test out the high and low beams. Ensure that all instruments and indicators are functioning.
Check the horn. Ensure that the horn is working by pressing on it a few times.
Check the charging system. To test it, start the engine and apply the brake to turn on the brake light. Increase the rpm and check if it becomes more brighter as the charge trickles in.
9. Front Fork
While checking front fork of a used motorbike, here are some things to look out for:
Steering head bearings. Look out for dents. Check the play. Indented bearings ought to be replaced.
Fork tube. Give them a side view and make sure that they are straight.
Fork seals. Check for leaks, unusual wear, and torn dust covers.
Alignment. The fork tubes ought to be parallel. The wheel also needs to be in the center. When configured in a straight ahead position, the front wheel should be straight too.
Clips. Ensure that clips securing the speedometer and the brake hose are in good condition.
10. Bottom Line: How To Get A Good Deal When Buying A Cheap Used Motorcycle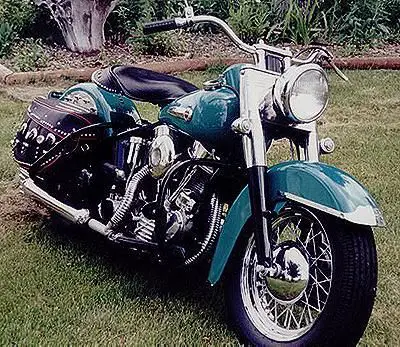 Just because the motorcycle has many of the bad things we mentioned does not mean you should avoid buying it. Instead, point out the flaws to the seller and tell him that you deserve a discount because of them. Oftentimes, the seller will be willing to give you a discount. So you will be able to buy a motorcycle of your dreams for a cheap price. The only caveat is that you will have to do the repairs. But if you want to buy a top-of-the-line motorcycle for a cheap price, this is your best shot.
We hope this guide will help you determine which of the numerous cheap used motorcycles is the best one for you. We also hope that you found a few useful things in this guide on buying a used motorcycle from a private seller. If you did find it useful in any way, please share it on social media with all your friends, and we will be truly grateful to you. Thank you.
This motorcycle guide was edited by Roman Marshanski, the founder of this site, and written by Anna, the manager of WeBuyAnyBike.Co.Uk, the site where you can sell your motorbike for a good price.
And to give you an extra motivation to share this article on Pinterest, here is a cool image you can pin and share with all motorcycle fans: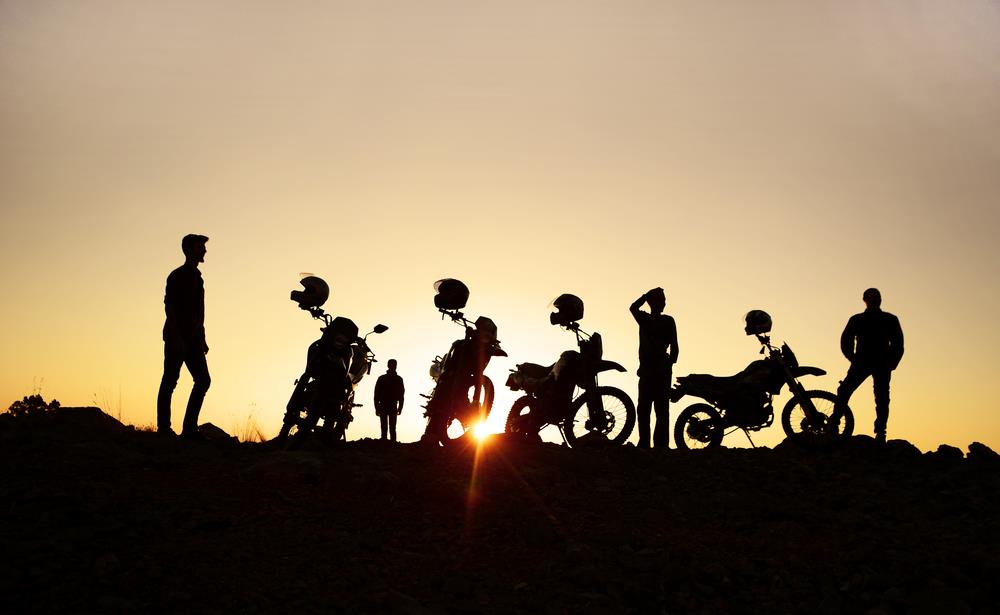 Useful Video With Guide To Buying A Used Motorcycle