Larisa Oleynik Movies, TV Shows, & More: All You Need To Know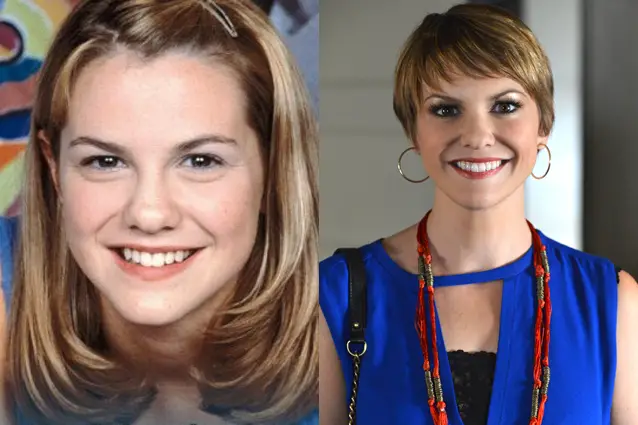 Please check out this fun list of Larisa Oleynik movies and TV shows. Find all her Hollywood movies right now.
This page is more than just a list. But the first section of this page, right after the first two paragraphs, does list all of Larisa Oleynik movies and TV shows; it's comprehensive and fun. But this article is more fun than that, so please keep on reading until the end because you'll see bonus content related to Larisa Oleynik.
See Larisa Oleynik in her best photos and learn all the cool facts about her. Find out what you don't know about this American actress. Then share all the awesomeness with your friends and family.
A native of Santa Clara, California, Larisa Oleynik has enjoyed a solid career starring in both TV shows and movies. Typically cast as a "girl next door" character, she rose to prominence in the 1990's and worked alongside some of the biggest TV and movie stars of the decade. Now in her 30's, she continues her successful career by taking on supporting or primary roles in TV shows like NBC's Law & Order: SVU and Hawaii Five-O. She also enjoys notable success as a movie actress with several movies scheduled to be released in 2017.
Larisa Oleynik Movies And TV Shows
This actress has worked on more than fifty movies and TV shows. This section explains the arc of her career in terms of these projects.
Larisa Oleynik Movies And TV Shows: Beginning
While Oleynik got her start in show business in the stage production of Les Miserables, she primarily has acted in TV shows and movies. As noted, her first big role came in the Nickelodeon series The Secret Life of Alex Mack. However, prior to that starring role, she acted in the TV series Dr. Quinn, Medicine Woman as well as the series The Adventures of Pete & Pete.
She definitely has taken on notable roles in TV shows and movies. However, she has also acted in minor and less noteworthy roles that didn't gain mainstream notice. She has a plethora of short film roles to her credit. Some of her short film work include Inconvenient Interviews with Risa as well as Born Yesterday as the character Elyse and The Mamet Woman as the character Polly.
She starred for three years on the TV series Hawaii Five-O as the character Jenna Kaye, acting alongside actors Scott Caan and Alex O'Loughlin. After Hawaii Five-O, she began working on the series Mad Men as the character Cynthia Baxter Cosgrove. She maintained this role for five years from 2010 to 2015. In 2016, she took on a minor guest role in the series Law & Order: SVU in the episode "Assaulting Reality".
Larisa Oleynik Movies And TV Shows: Conclusion
After 2016, her career continued an upward trajectory. In 2017, she played one of the main characters in the drama Wandering Off, in which "siblings are forced to face a crisis and one another after decades of tension".   In 2018, she worked on the comedy Accommodations, in which "a woman decides to quit accommodating everyone around her and goes on a creative journey to bring meaning to her life." Hopefully, the creativity doesn't turn into a serial killer and kill her in the middle of her creative process. That wouldn't be creative.
True to her TV origins as Alex Mac actress, she continued acting in TV shows. From 2019 to 2020, she acted as the character "Shawn" in the six episodes of TV series Trinkets, in which "an unexpected friendship forms when three teenage girls meet in Shoplifters Anonymous." Hopefully, these girls don't do anything illegal. But apparently the premise of this show denies that possibility, just because there are not enough bad role models among the celebrities.
In 2020, Larisa Oleynik worked on The Healing Powers of Dude (it's debatable how many powers there are). In this TV show, a boy with social anxiety disorder goes to middle school and turns to a mutt named Dude, a sarcastic emotional support dog who might need Noah as much as Noah needs him. It's unclear whether the dog turns into the boy or the other way around. The premise doesn't seem like much of a story.
I hope you found this list of Larisa Oleynik movies and TV shows interesting. If you found it interesting, please share this page to your favorite social media app right now; or better yet, please link to it from your blog.
10 Top Larisa Oleynik Facts
The following is a list of the top 10 most interesting facts about Larisa Oleynik:
1. Oleynik is of Ukrainian and Slovak descent.
2. Her first role came at age eight as the character young Cosette in the the play Les Miserables.
3. She made People Magazine's Most Beautiful Person in the World list in 1997 at age 16.
4. She counts veteran actress Winona Ryder as one of her role models.
5. Her favorite clothing store is Urban Outfitters.
6. She has worked alongside Joseph Gordon-Levitt twice.
7. She once said that she would choose her friends over her career as an actress.
8. She counts her time as a student at Sarah Lawrence College as the best time of her life.
9. She has done voice over work in cartoon TV shows American Dad and Robot Chicken.
10. She does not like Valentine's Day and considers it to be a day of disappointment.
5 Best Larisa Oleynik Photos
1. Photo from 10 Things I Hate About You in which Larisa Oleynik character is talking to her dad: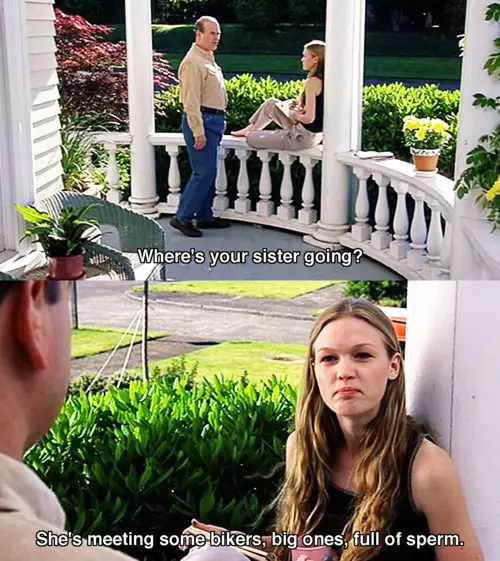 2. Photo from 10 Things I Hate About You in which she is talking to her female friend: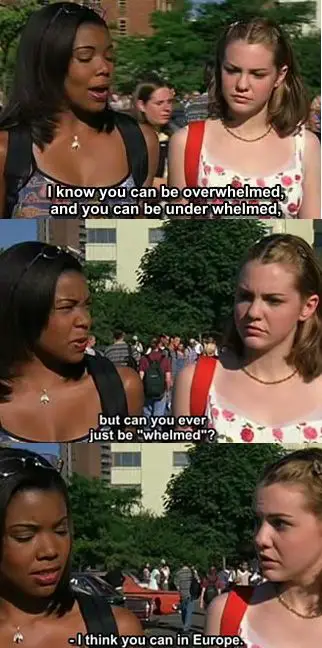 3. Photo from 10 Things I Hate About You in which she is talking to Heath Ledger character:

4. Photo from Mad Men in which Larisa Oleynik is playing Cynthia Cosgrove: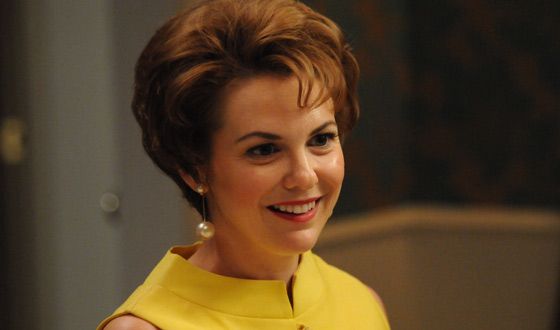 5. Photo from The Secret Life of Alex Mack in which she is smiling: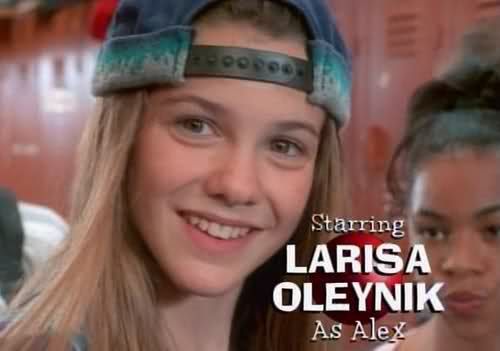 Larisa Oleynik Biography
Life Before Fame
Larisa Oleynik's life before she became famous mirrored the upbringing many Americans receive as children. She was born in Santa Clara County, California in 1981. However, she attended school in Los Altos, which is part of the San Francisco metropolitan area. As the descendant of both Slovak and Ukrainian immigrants, Oleynik was raised in the Christian Orthodox faith.
She took on her first supporting role in the stage production of Les Miserables at the age of eight. As she built a career in acting, she split her time between life in Los Altos and her work in Los Angeles. Her breakout role came at age 12 when she was cast as the character Alex Mack in the Nickelodeon series The Secret Life of Alex Mack.
Breakthrough Role Of Larisa Oleynik
At the age of 12, Oleynik took on the role as the starring character Alex Mack in Nickelodeon's series The Secret Life of Alex Mack. She beat out over 400 girls who auditioned for the role. In the show, she portrayed a teenager who acquired telekinetic powers as the result of an accident. The show ran for four years from 1994 to 1998. It remains one of the most watched Nickelodeon TV series and served as the foundation of Oleynik's career as a mainstream TV and movie actress.
She went on to star in shows and movies like Third Rock from the Sun, Boy Meets World, and the Babysitter's Club. She also had a starring role in the popular teen movie 10 Things I Hate About You, which is based loosely on the Shakespearean play The Taming of the Shrew.
Aside from acting, she served as the host and emcee for several awards shows. She commandeered the stage for the CableACE Awards, the Daytime Emmy Awards, and the Nickelodeon Kids' Choice Awards.
Life After Fame
After her rise to teen queen on the big screen, Oleynik attended university at the famed Sarah Lawrence College, which she counts as one of the highlights of her young career. After she graduated in 2004, she has taken a slower approach to her acting endeavors. Her fans prior to her going to college often viewed her as part of a Larisa Oleynik Joseph Gordon-Levitt acting combination or saw her as more of a teeny bopper actress rather than someone who could expand into serious roles.
To prove them wrong, she began taking on more dramatic roles in shows like Law & Order: SVU, Hawaii Five-O, and others. Likewise, some of her fans now may wonder "Is Larisa Oleynik married?" To date, she has never been married and has not been romantically linked to anyone inside or outside of Hollywood.
Like many Hollywood actors, however, she has had her brush with fans who crossed the line from admiration to stalking. She recently took out a restraining order against a fan who repeatedly showed up to her mother's home and sent her gifts. The fan also curiously changed his last name to Oleynik to show his devotion to her. When she is not acting, she spends time at her Venice, California home.
Celebrities Larisa Oleynik Worked With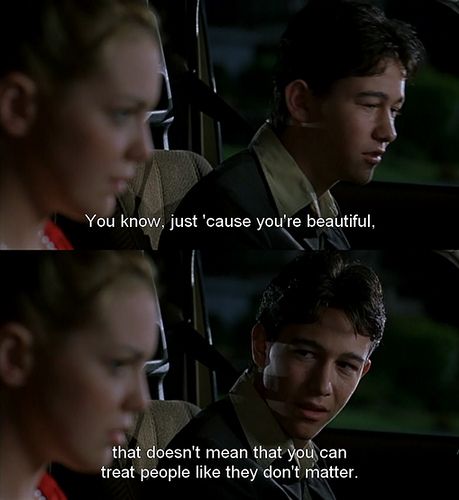 Larisa Oleynik has had the pleasure of acting alongside some of the top names in the industry, most notably the late teen heartthrob Heath Ledger in the movie 10 Things I Hate About You. Of course, she starred alongside Gordon-Levitt in the same movie as well as in the TV show Third Rock from the Sun.
Larisa Oleynik has also worked with another notable, though lesser-known, actor on 10 Things I Hate About You. You may know that actor from the CBS drama series Numbers. You may also know him from Harold & Kumar movies. He played Seth Goldstein in all three of them. The actor we are talking about is David Krumholtz.
In working with Larisa Oleynik Mad Men directors and producers also cast her as the character Cynthia Cosgrove alongside actors like Jon Hamm, January Jones, and Michael Gladis. The Larisa Oleynik husband in that show was Ken Cosgrove.
Acting Career Of Larisa Oleynik
With an acting career that spans over 20 years, Larisa Oleynik continues to be a fan favorite as she takes on roles in both films and TV shows. She has acted alongside some of the most famous names in the acting industry. She also regularly hosts awards shows and volunteers her time for charities like The Big Help. Oleynik strives to remain grounded, however, and considers her time in college to be a better experience than any she has had on the stage or big screen.
3 Personal Quotes Of Larisa Oleynik
1. If my mom reads that I'm grammatically incorrect I'll have hell to pay.
2. College inspired me to think differently. It's like no other time in your life.
3. I love my job so much, and not everyone can say that and I recognize how lucky that is.
2 Best Larisa Oleynik Videos:
1. Scenes from 10 Things I Hate About You starring Larisa Oleynik:
2. Some of the funny moments from The Secret World of Alex Mack:
Our Favorite Photo Of Larisa Oleynik
This is by far the best photo of Larisa Oleynik we could find on the Internet, so why not share it to your Pinterest fashion or celebrity board?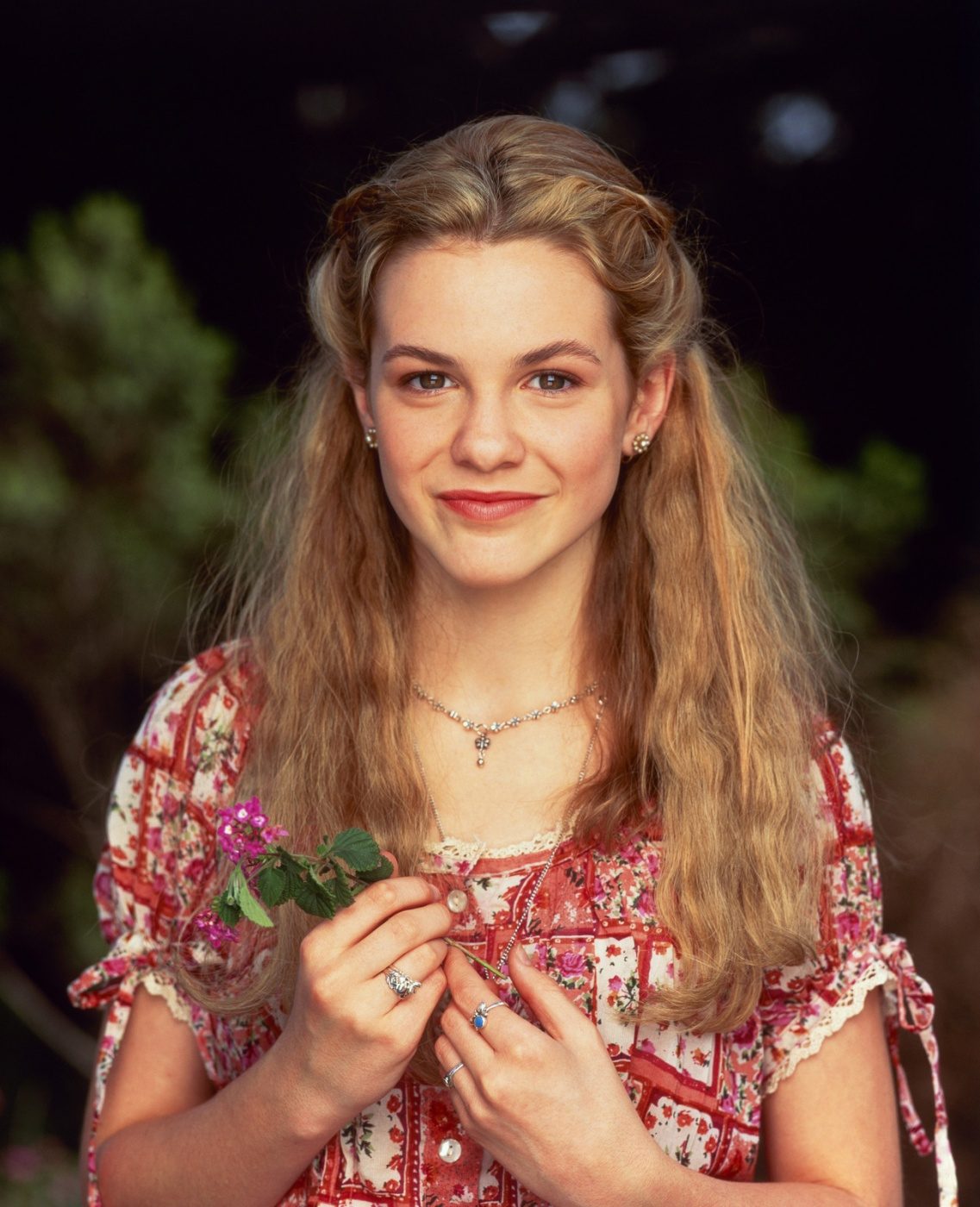 3 Amazing Celebrities
Check out 3 totally awesome articles which reveal little-known facts about intriguing lives of these amazing celebrities who were once members of Nirvana rock band:
1) 7 Crazy Kurt Cobain Facts You'D Think We Made Up And His Suicide Note
2) 7 Unreal Facts About Dave Grohl & His Music Groups You'D Never Believe
3) 5 Unreal Facts About Nirvana's Krist Novoselic You'D Never Believe
3 Related Links:
1. IMDb: Larisa Oleynik Filmography
2. Wikipedia: Larisa Oleynik Biography
3. Maxim: Here's What Larisa Oleynik From 'The Secret World of Alex Mack' Looks Like Today