Justin Bieber is The New Minister of Culture in…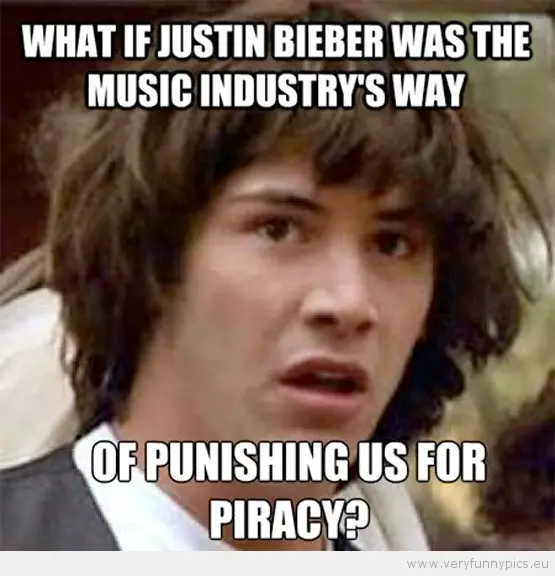 You may have heard of this slightly famous guy Bieber. You may even signed a petition for him to be deported.
I would not be angry at you if you signed that petition. I would consider you the true friend of humankind and my own personal friend too. After all Bieber's behavior has been slightly imperfect recently.
He
* Threw eggs at neighbor's house,

*Paid tribute to a shrine that commemorated Japan's worst war criminals,


* And must have done a bunch of other shitty stuff that missed paparazzis' noses (he's a fast guy – I give him credit for that, and only that).

Apparently, all that shitty stuff is not considered shitty in North Korea. Perhaps it is considered even glorious there. Indeed, the latest development does show that perhaps "glorious" is the word that North Korea's brass use when they talk about Justin Bieber. And boy, do they talk about him!
North Korea's Minister of Information has announced that "Justin Bieber has been chosen as country's new Minister of Culture."
Perhaps the writer of this article is completely wrong. Perhaps Justin Bieber has been chosen for reasons other than his slightly erratic behavior. Or perhaps the North Koreans are just a little strange.
The full text of official proclamation that has declared Justin Bieber the new Minister of Culture goes like this:
"We, the free people of North Korea, have chosen Justin Bieber to lead us in the direction of new, trail-blazing culture. We have chosen him, because we feel that the legal problems he is facing in the U.S. are completely unjustified. We feel that he is a hero repressed by a government hostile to him (they apparently don't like Canadians). We, on the other hand, are nice guys who love artists like him. Therefore, we want to help him realize his full creative potential. Justin Bieber – we the government of North Korea – would love to extend you a warm welcome on behalf of North Korea's free population!"
Justin Bieber has not responded to our request for comment. Nor did he respond to North Koreans' offer.
This said, if I were Justin Bieber, I would jump on this offer as soon as possible, for two reasons:
Reason#1: In the U.S., he might be assassinated by someone seriously annoyed by his music (we all know how unbearably annoying it can be). In North Korea, on the other hand, he would be protected by North Korea's police (I believe all North Korea's government officials are).
Reason#2: In the U.S., he might be assassinated by his fellow Canadians – the ones who feel his music has embarrassed the people of Canada. Once again, North Korea's secret police would protect him. Plus, there are no Canadians in North Korea (they are too smart to live there).
So we suggest that Justin Bieber takes this offer and spends the rest of his life in a wonderful, sunny North Korea.
Please listen to our advice, Mister Bieber. We wish you all the best and we would love for you to go to North Korea. Do this. Immigrate to North Korea, for everyone's benefit.
Liked this page?
Then why not get our iOS app from
Apple App Store
? Then you will have the world's biggest collection of jokes and inspiring quotes right in your pocket, and the app will work faster than the site, so it will save you time and keep you entertained.

Latest posts by Roman Marshanski
(see all)