Funny Valentine's Day Quotes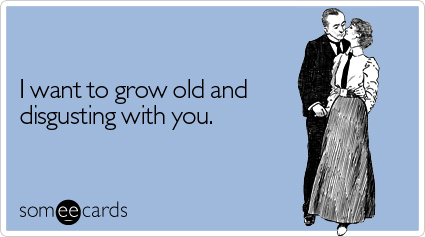 Laugh at really funny Valentine's Day quotes. We did our best to bring you only the best. These funny Valentine's Day quotes will make you laugh. They include all the funny Valentine's Day sayings Internet has to offer.
Love has the power of making you believe what you would normally treat with the deepest suspicion. – By Mirabeau
All you need is love. But a little chocolate now and then doesn't hurt. – By Charles M. Schulz
Man loves little and often. Woman much and rarely. – By Basta
Nobody will ever win the battle of the sexes. There's too much fraternizing with the enemy. – By Henry Kissinger – Check Out More Henry Kissinger Quotes –
Love is a grave mental disease. – By Plato
Love is being stupid together. – By Paul Valery
It is impossible to love and be wise. – By Francis Bacon
The perfect love affair is one which is conducted entirely by post. – By George Bernard Shaw – Check Out More George Bernard Shaw Quotes
If love is blind, why is lingerie so popular? – By Unknown
The bravest thing that men do is love women. – By Mort Sahl
If you live to be a hundred, I want to live to be a hundred minus one day so I never have to live without you. A. A. Milne
Love is a game that two can play and both win. – By Eva Gabor
What I find most disturbing about Valentine's Day is, look, I get that you have to have a holiday of love, but in the height of flu season, it makes no sense. Lewis Black
Love is an exploding cigar we willingly smoke. – By Lynda Barry
It's funny, I was talking to somebody who writes for a cop show, and he was saying how they aren't allowed to acknowledge Christmas, Thanksgiving, Valentine's Day, just because it has to be able to play forever. – By Hannah Simone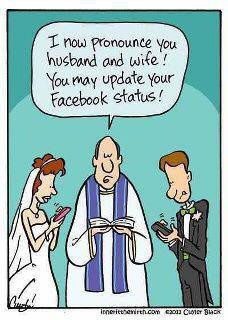 Continue reading these funny Valentine Quotes
I got a Valentine's Day card from my girl. It said, 'Take my heart! Take my arms! Take my lips!' Which is just like her. Keeping the best part for herself. – By Robert Orben
The heart has its reasons of which reason knows nothing. – By Blaise Pascal
Between lovers, a little confession is a dangerous thing. – By Helen Rowland
The art of love is largely the art of persistence. – By Albert Ellis
A girl should be two things: classy and fabulous. – By Coco Chanel
Absolutely, there is a connection between food and love. I always say, when there's love in my heart or I'm feeling particularly good, the food comes out that much better. And so I think Valentine's Day is a special day. – By Todd English
I think careful cooking is love, don't you? The loveliest thing you can cook for someone who's close to you is about as nice a valentine as you can give. Julia Child
Three things can't be hidden: coughing, poverty, and love. – Yiddish Proverb
What the world really needs is more love and less paper work. – By Pearl Bailey
Lord! I wonder what fool it was that first invented kissing. – By Jonathon Swift
Valentine's Day is just a capitalist scam, designed to make people currently in a relationship spend unnecessary money in a fruitless attempt to ensure undying love and devotion. For those of us not in a relationship, Valentine's Day is simply added pressure to identify ourselves within the context of a romantic relationship, whipping us into a frenzy that only the presence of our soul mates can relieve. – By Heather Hepler
Behind every successful man is a woman, behind her is his wife. – By Groucho Marx
Anyone can be passionate, but it takes real lovers to be silly. – By Rose Franken
If you have only one smile in you give it to the people you love.- By Maya Angelou
Women with pasts interest men. They hope history will repeat itself. – By Mae West
Today is Valentine's Day. Or, as men like to call it, Extortion day. – By Jay Leno
To be in love is merely to be in a state of perceptual anesthesia. – By H. L. Mencken
One should always be in love. That is the reason one should never marry. – By Oscar Wilde
Love is an electric blanket with somebody else in control of the switch. – By Cathy Carlyle
Love puts the fun in together, the sad in apart, and the joy in a heart. – By Unknown
I require three things in a man. He must be handsome, ruthless and stupid. – By Dorothy Parker
All you need is love. But a little chocolate now and then doesn't hurt. – By Charles M. Schulz
My boyfriend and I broke up. He wanted to get married and I didn't want him to. – By Rita Rudner
Love is our true destiny. We do not find the meaning of life by ourselves alone – we find it with another. Thomas Merton
Valentine's Day is when a lot of married men are reminded what a poor shot Cupid really is. – By Anonymous
Men have died from time to time, and worms have eaten them, – By but not for love. – By William Shakespeare
No matter how love sick a woman is, she shouldn't take the first pill that comes along. – By Joyce Brothers
A bride at her second wedding does not wear a veil. She wants to see what she is getting. – By Helen Rowland
Love is the condition in which the happiness of another person is essential to your own. – By Robert Heinlein
A kiss is a lovely trick designed by nature to stop speech when words become superfluous. – By Ingrid Bergman
I'm tired of love; I'm still more tired of rhyme; but money gives me pleasure all the time. – By Hilaire Belloc
Instead of getting married again, I'm going to find a woman I don't like and give her a house. – By Groucho Marx
Love is not blind; it sees more, not less. But because it sees more, it is willing to see less. – By Julius Gordon
Get married early in the morning. That way, if it doesn't work out, you haven't wasted a whole day. – By Mickey Rooney
True love comes quietly, without banners or flashing lights. If you hear bells, get your ears checked. – By Erich Segal
There's a certain part of the contented majority who love anybody who is worth a billion dollars. – By John Kenneth Galbraith
Like I've always said, love wouldn't be blind if the braille weren't so damned much fun. – By Armistead Maupin, Maybe the Moon
The Eskimos have fifty two words for snow because it is so special to them; there ought to be as many for love. – By Margaret Atwood
The poor wish to be rich, the rich wish to be happy, the single wish to be married, and the married wish to be dead. – By Ann Landers
Without love, what are we worth? Eighty- By nine cents! Eighty- By nine cents worth of chemicals walking around lonely. – By M*A*S*H, Hawkeye
Love is the thing that enables a woman to sing while she mops up the floor after her husband has walked across it in his barn boots. – By Hoosier Farmer
Doubt thou the stars are fire, Doubt that the sun doth move. Doubt truth to be a liar, But never doubt I love. – By William Shakespeare
The lover is a monotheist who knows that other people worship different gods but cannot himself imagine that there could be other gods. – By Theodor Reik
Love is much nicer to be in than an automobile accident, a tight girdle, a higher tax bracket, or a holding pattern over Philadelphia. – By Judith Viorst
Most people are slow to champion love because they fear the transformation it brings into their lives. And make no mistake about it: love does take over and transform the schemes and operations of our egos in a very mighty way. – By Aberjhani
I wanted to make it really special on Valentine's Day, so I tied my boyfriend up. And for three solid hours I watched whatever I wanted on TV. – By Tracy Smith
Happiness is an imaginary condition, formerly attributed by the living to the dead, now usually attributed by adults to children, and by children to adults. – By Thomas Szasz
It's funny how we set qualifications to the right person to love, when we know at the back of our heads the person whom we truly love will always be an exception. – By Ally McBeal
One advantage of marriage, it seems to me, is that when you fall out of love with him, or he falls out of love with you, it keeps you together until maybe you fall in again. – By Judith Viorst
Love – By a wildly misunderstood although highly desirable malfunction of the heart which weakens the brain, causes eyes to sparkle, cheeks to glow, blood pressure to rise and the lips to pucker. – By Author Unknown
It is probably not love that makes the world go around, but rather those mutually supportive alliances through which partners recognize their dependence on each other for the achievement of shared and private goals. – By Fred Allen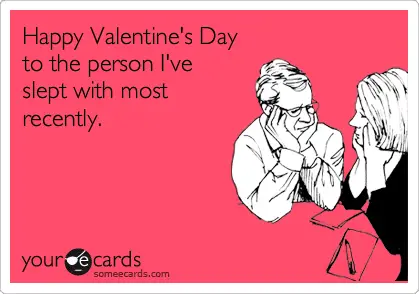 Found these Valentine's Day quotes funny? Then share them with everyone you know.