Farewell To Horse: How Horse Has Eased The Suffering Of Cancer Patient
You may have heard of a horse. It's an animal. What you haven't heard, is that it can give relief to cancer.
A woman who has died from cancer saw a horse before her death. She asked the hospital staff to bring her favorite horse to have a final farewell: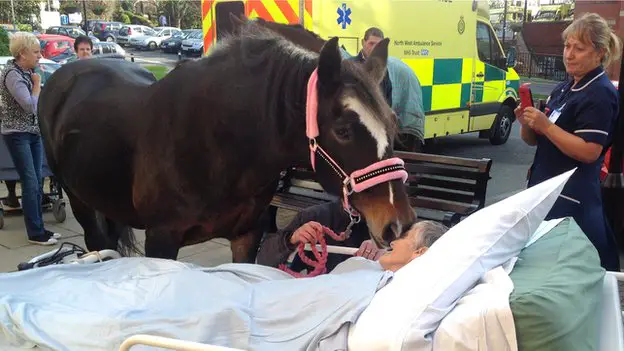 According to BBC News, "Sheila gently called to Bronwen and the horse bent down tenderly and kissed her on the cheek as they said their last goodbyes."
Have you even wondered if an animal can alleviate your suffering? Well, now you know it can. Maybe that's why people buy pets, or maybe they just have nothing better to do.

Latest posts by Roman Marshanski
(see all)