Credit Suisse: Spoofed
Check out the funny Credit Suisse pictures we have created for you. Either you laugh at them or we report you to IRS for using Credit Suisse for tax evasion purposes. Seriously, we are confident you will find them funny.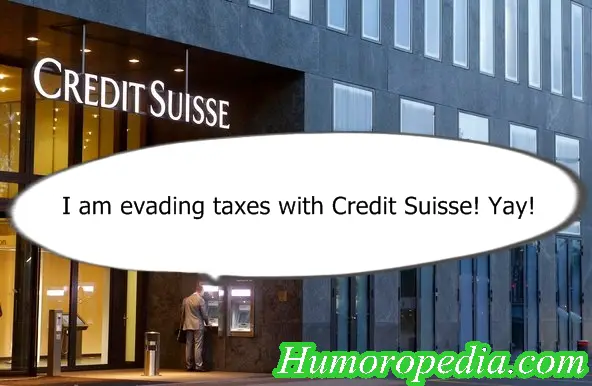 Have your own funny pictures about this scumbag bank? Upload them below.
Liked this page?
Then why not get our iOS app from
Apple App Store
? Then you will have the world's biggest collection of jokes and inspiring quotes right in your pocket, and the app will work faster than the site, so it will save you time and keep you entertained.

Latest posts by Roman Marshanski
(see all)