Credit Suisse: Spoofed
Check out the funny Credit Suisse pictures we have created for you. Either you laugh at them or we report you to IRS for using Credit Suisse for tax evasion purposes. Seriously, we are confident you will find them funny.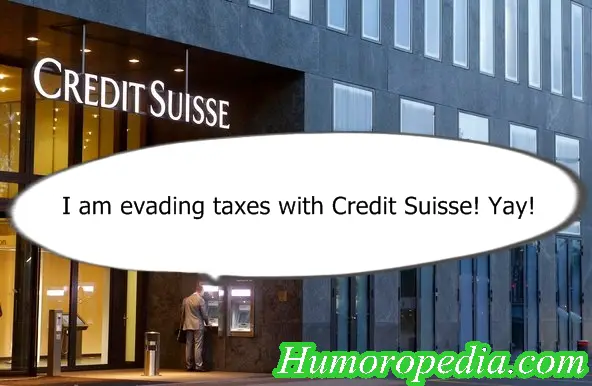 Have your own funny pictures about this scumbag bank? Upload them below.

Latest posts by Roman Marshanski
(see all)