Funny Comics: Atomic Mouse Comics #1
Atomic Mouse Comics on this page:
1) A Star Is Born
The story of how Cimota Mouse became Atomic Mouse. It involves Count Gatto, the world famous magician, and his evil deeds, as well as the goodness of Cimota Mouse and its push for freedom.
2) A Push Button Menace
Count Gatto's robot robs a bank and throws town into a state of teror. Atomic Mouse is forced to use its superpowers.
3) Atomic Mouse Saves a Spaceship Via TV
Count Gatto tries to even his score with Atomic Mouse. Meanwhile, Atomic Mouse uses its superpowers to save a spaceship and a damsel in distress who happened to be on it.
4) The Missing Spaceship Mystery
A spaceship sets the pace for a fast-moving mystery. This story involves a trip to Mars and Venus, where Count Gatto meets the powerful ruler of Mars.
Content Genre: Humor; Funny Animals; Superhero; Science Fiction; Adventure; Funny Comics.
Characters: Atomic Mouse [Cimota Mouse]; Count Gatto; Professor Invento.
Humoropedia Staff Notes:
1. We especially like the Count Gatto's line "Listen you, don't forget I can read your mind!" You can find this line in the very first story "A Star Is Born".
2. We like all the stories in this collection. We think all of them are funny and interesting, especially "The Missing Spaceship Mystery".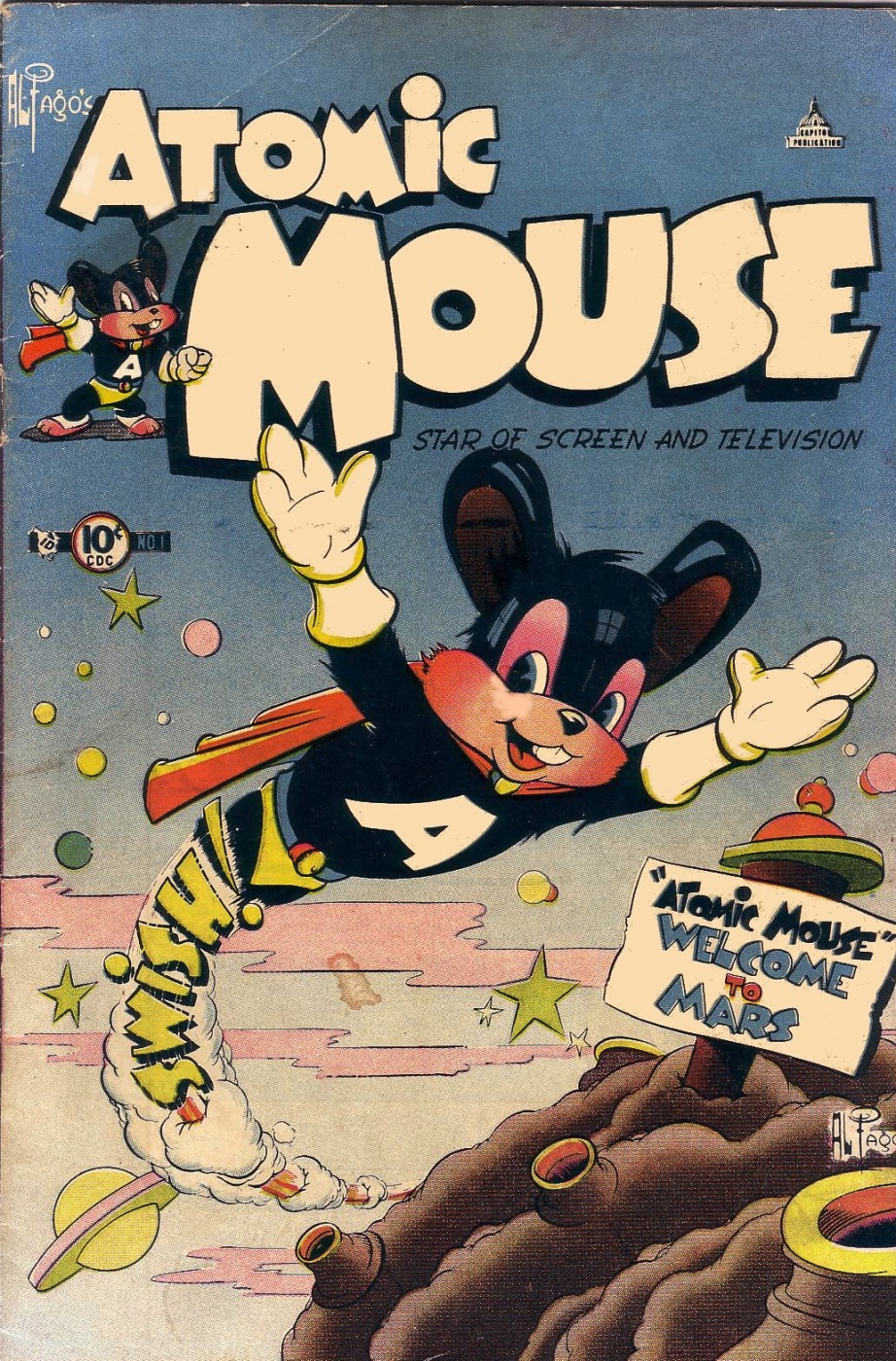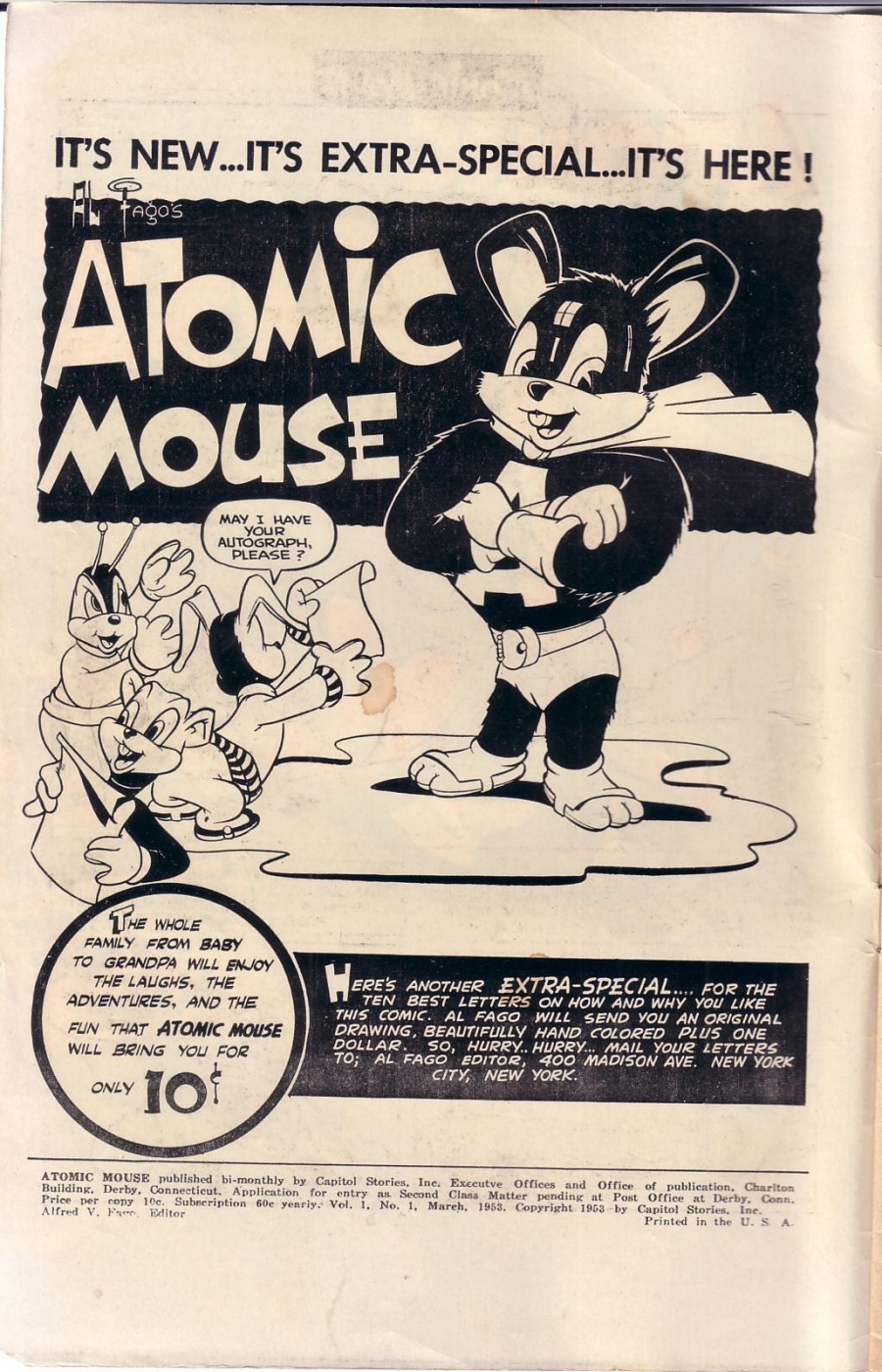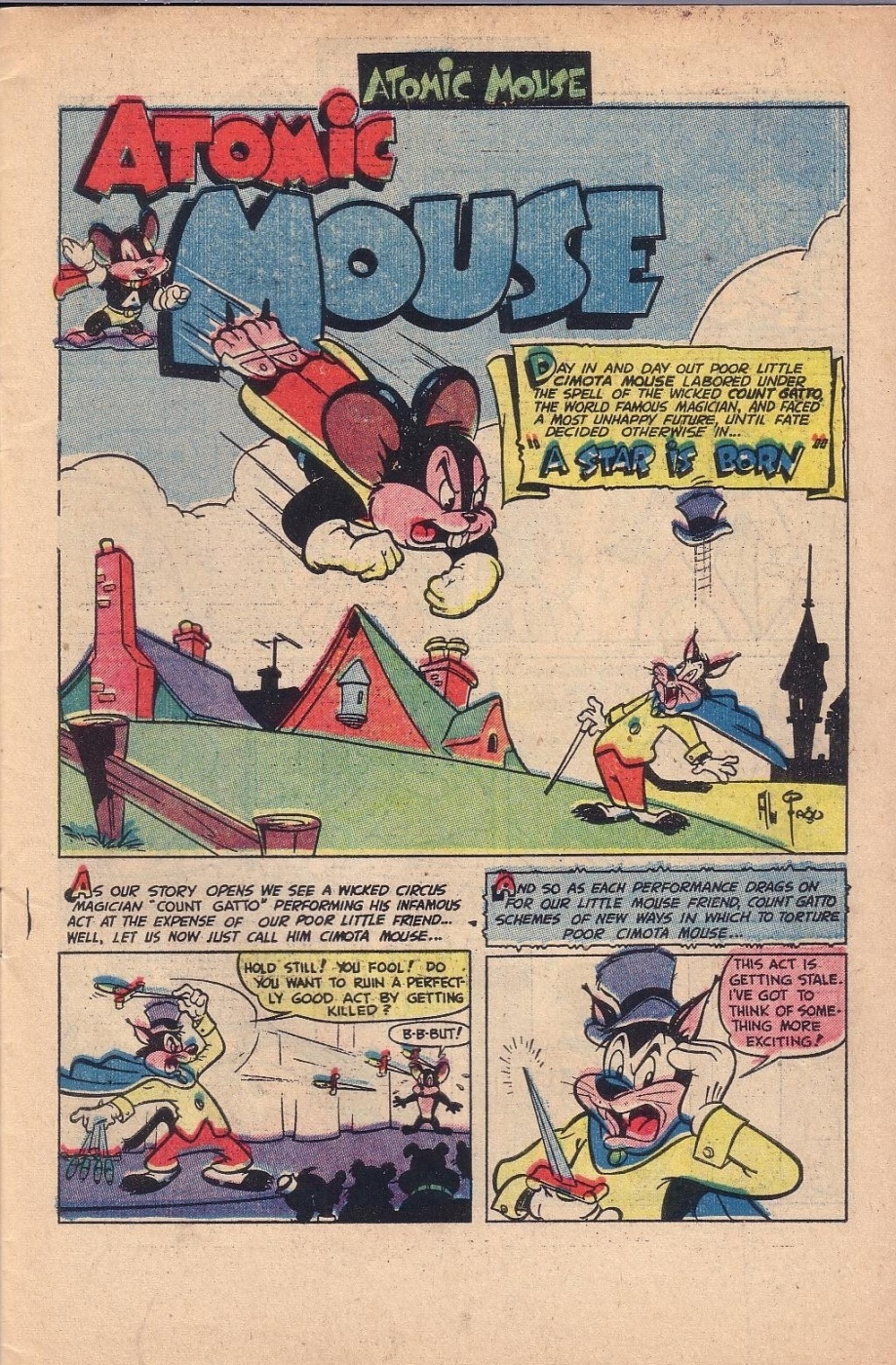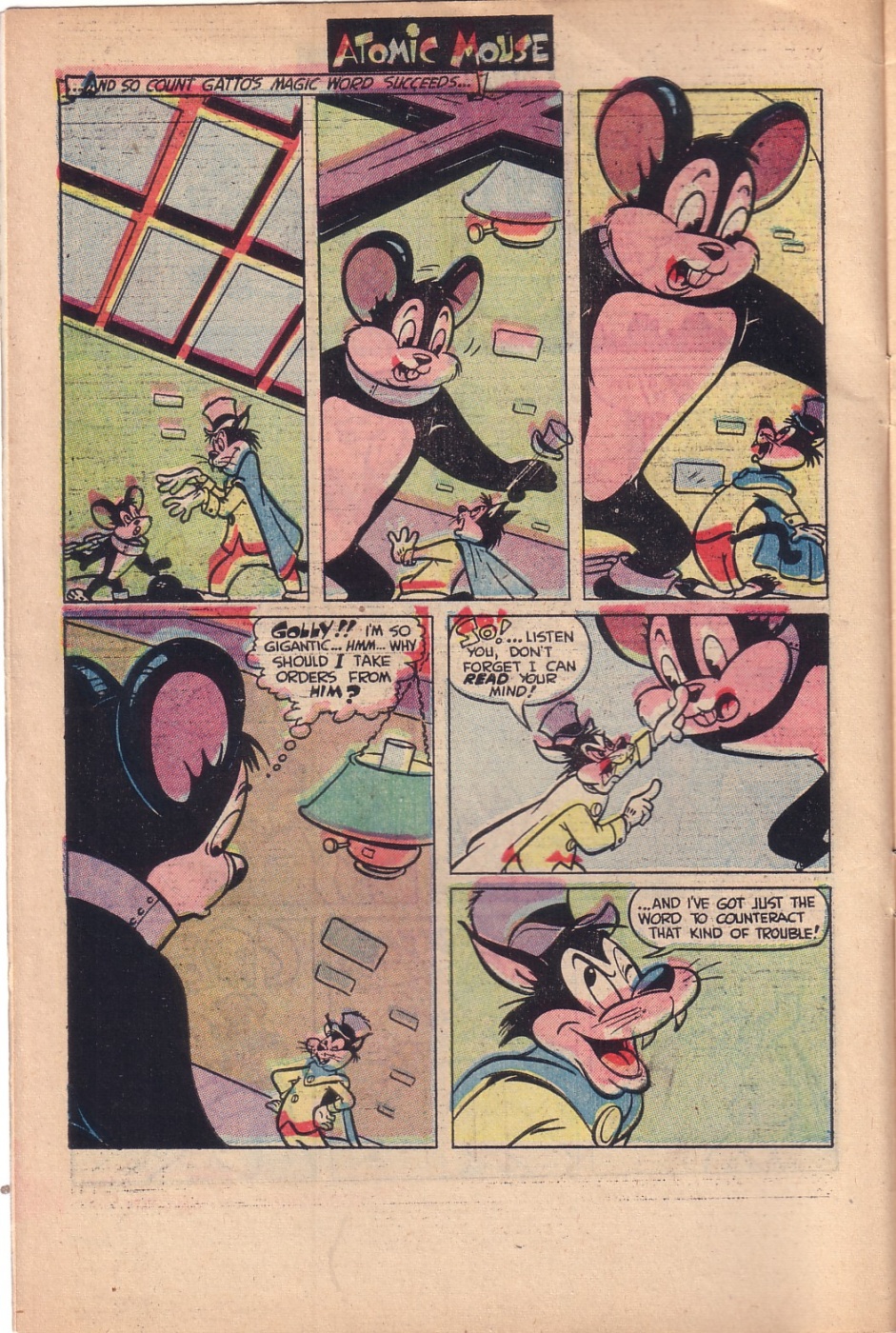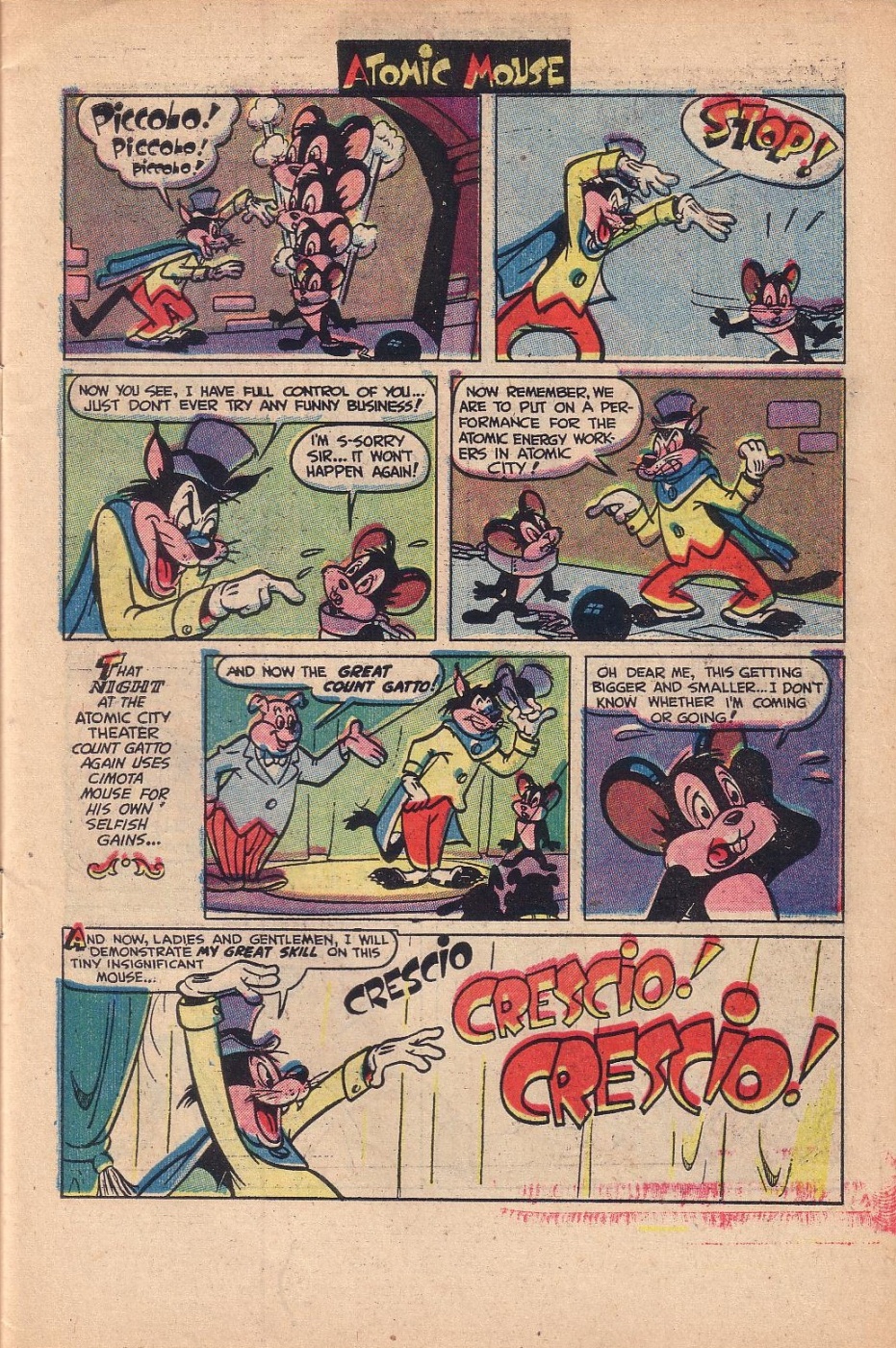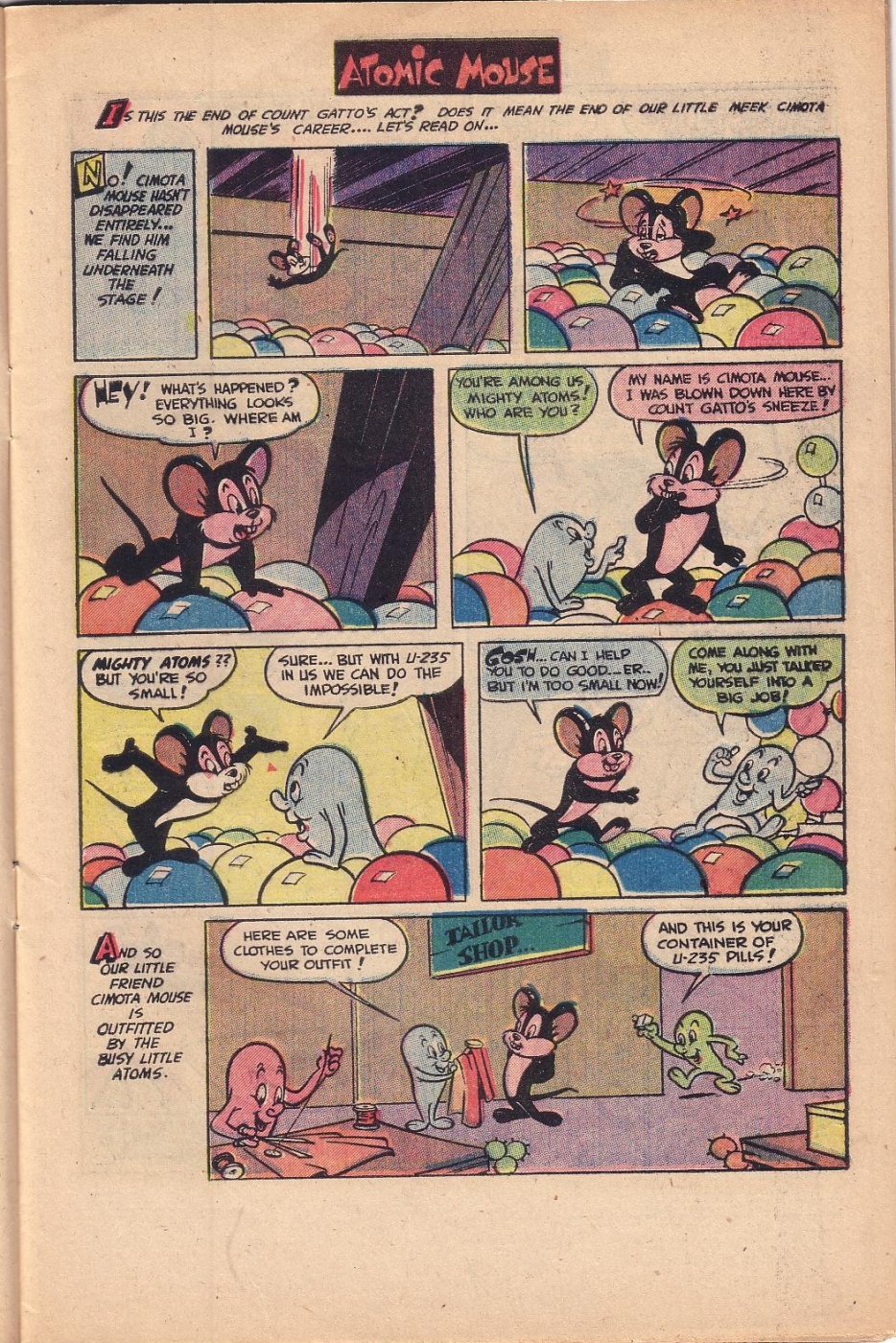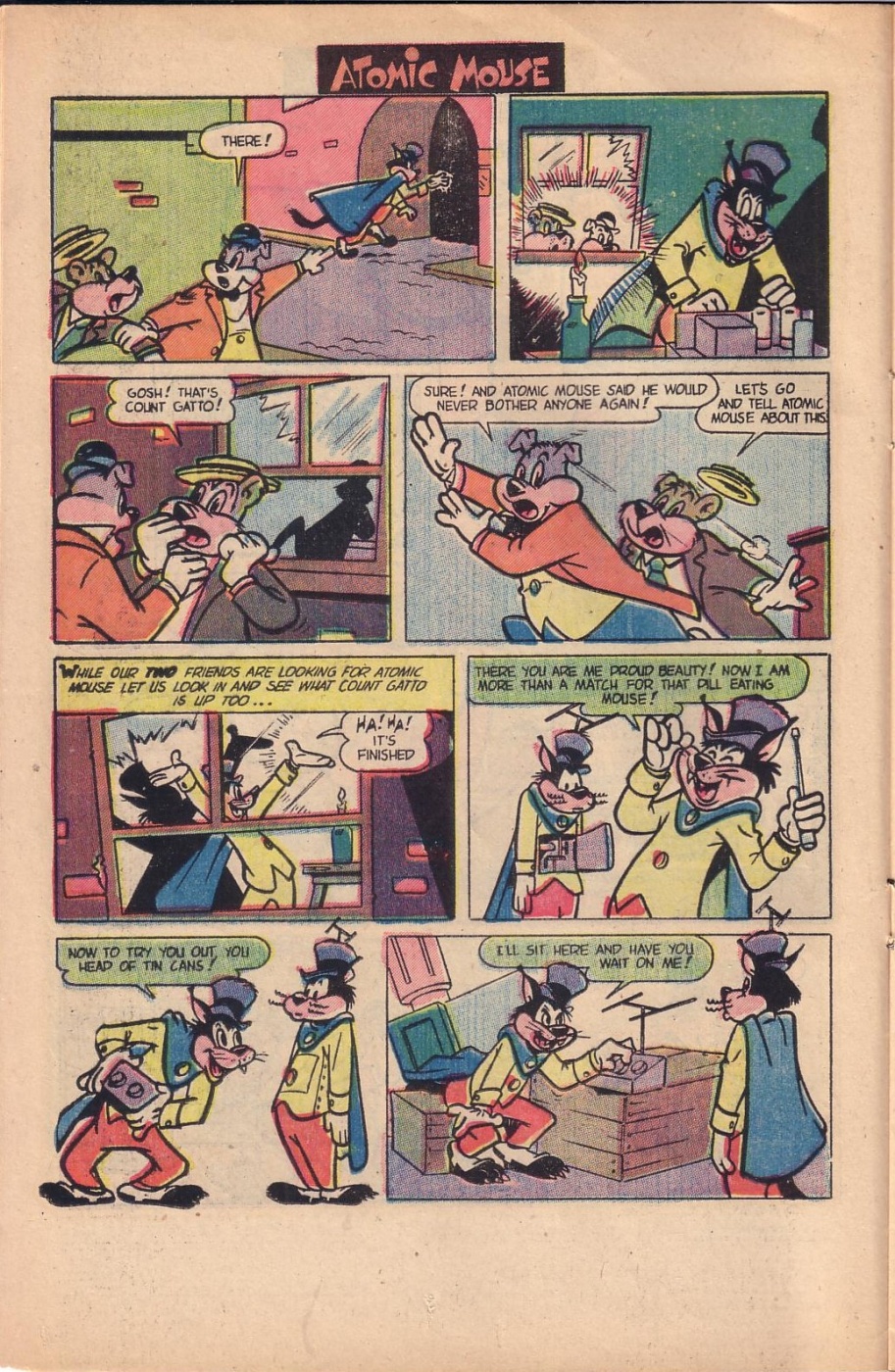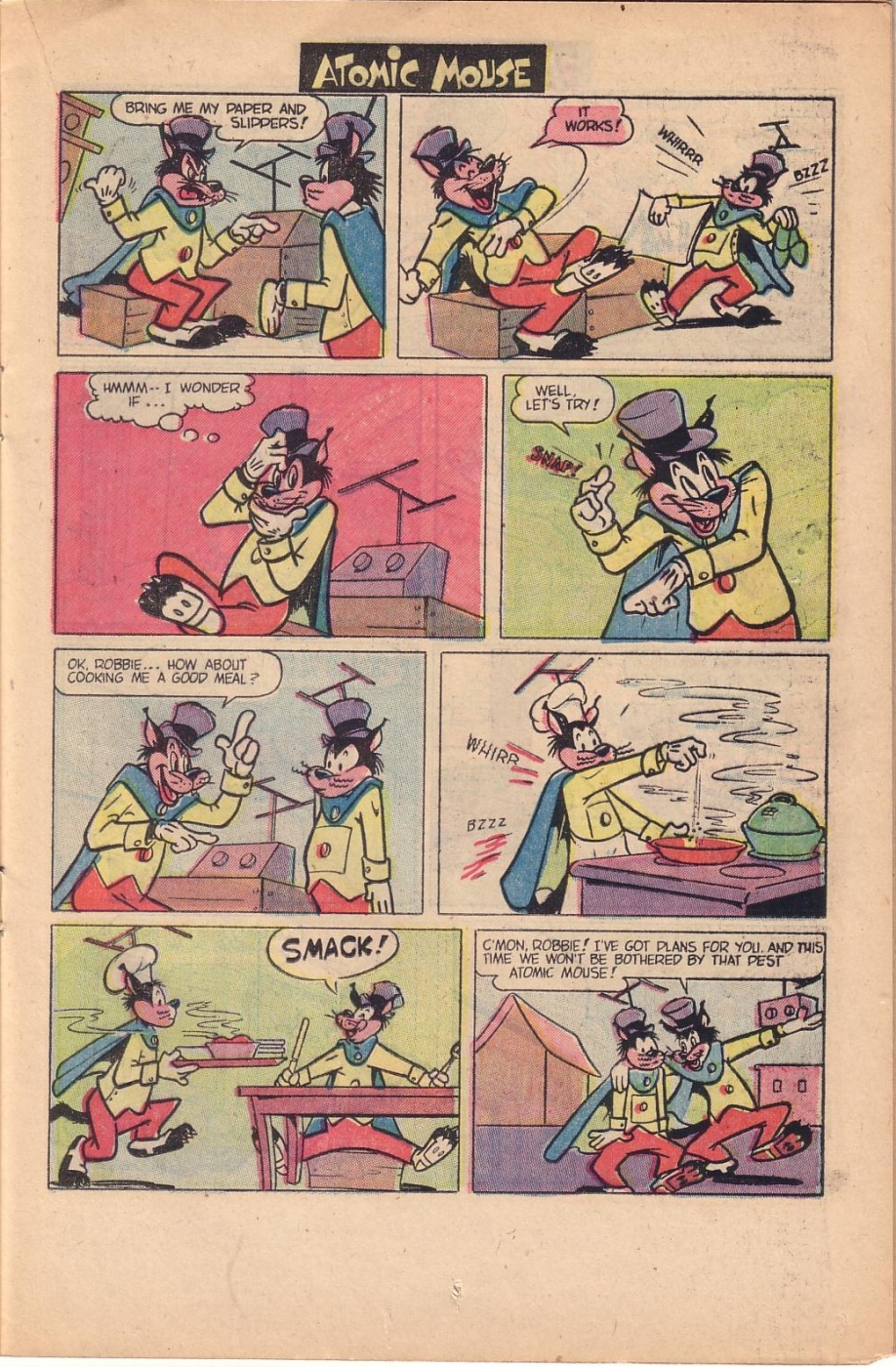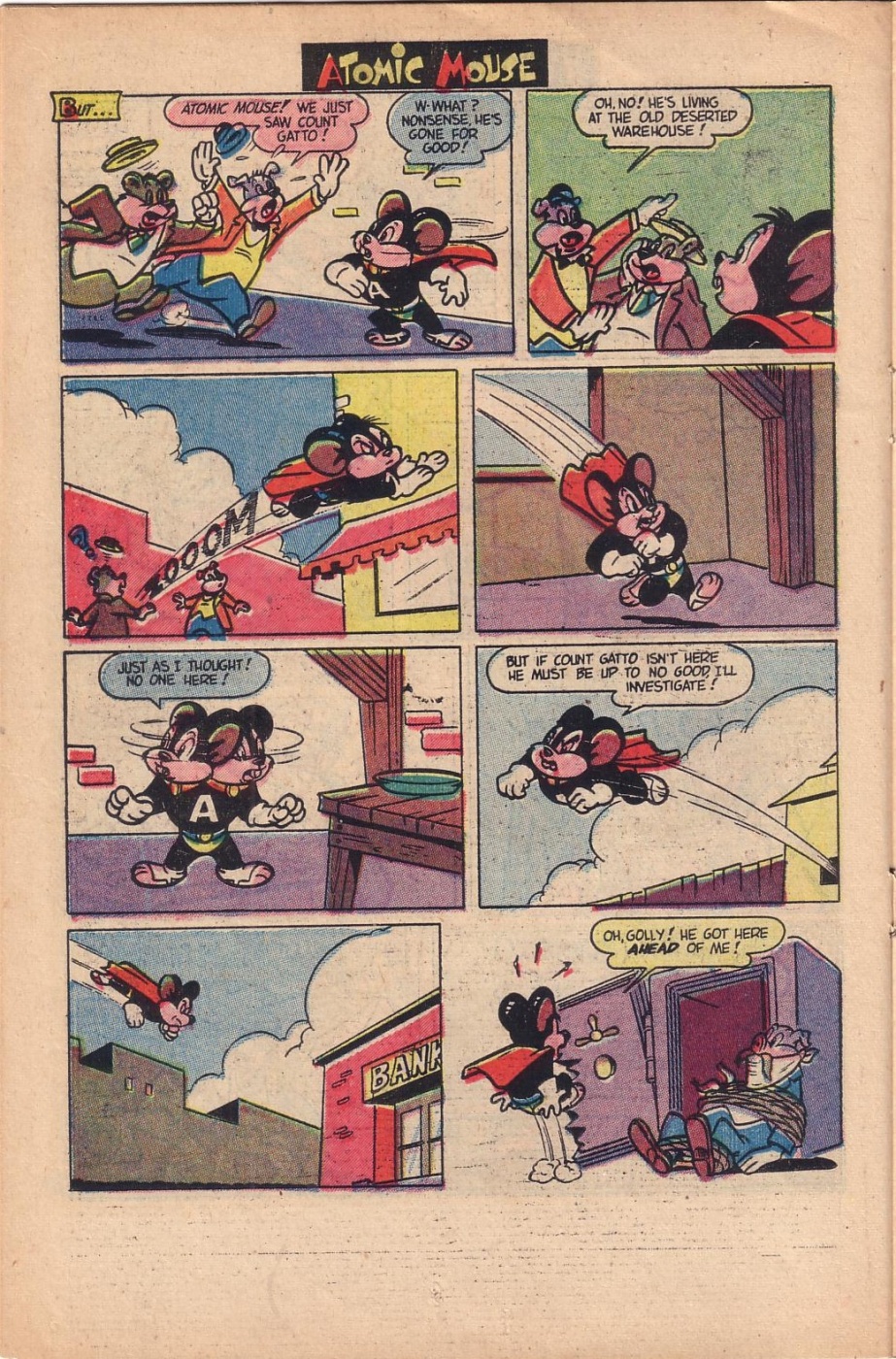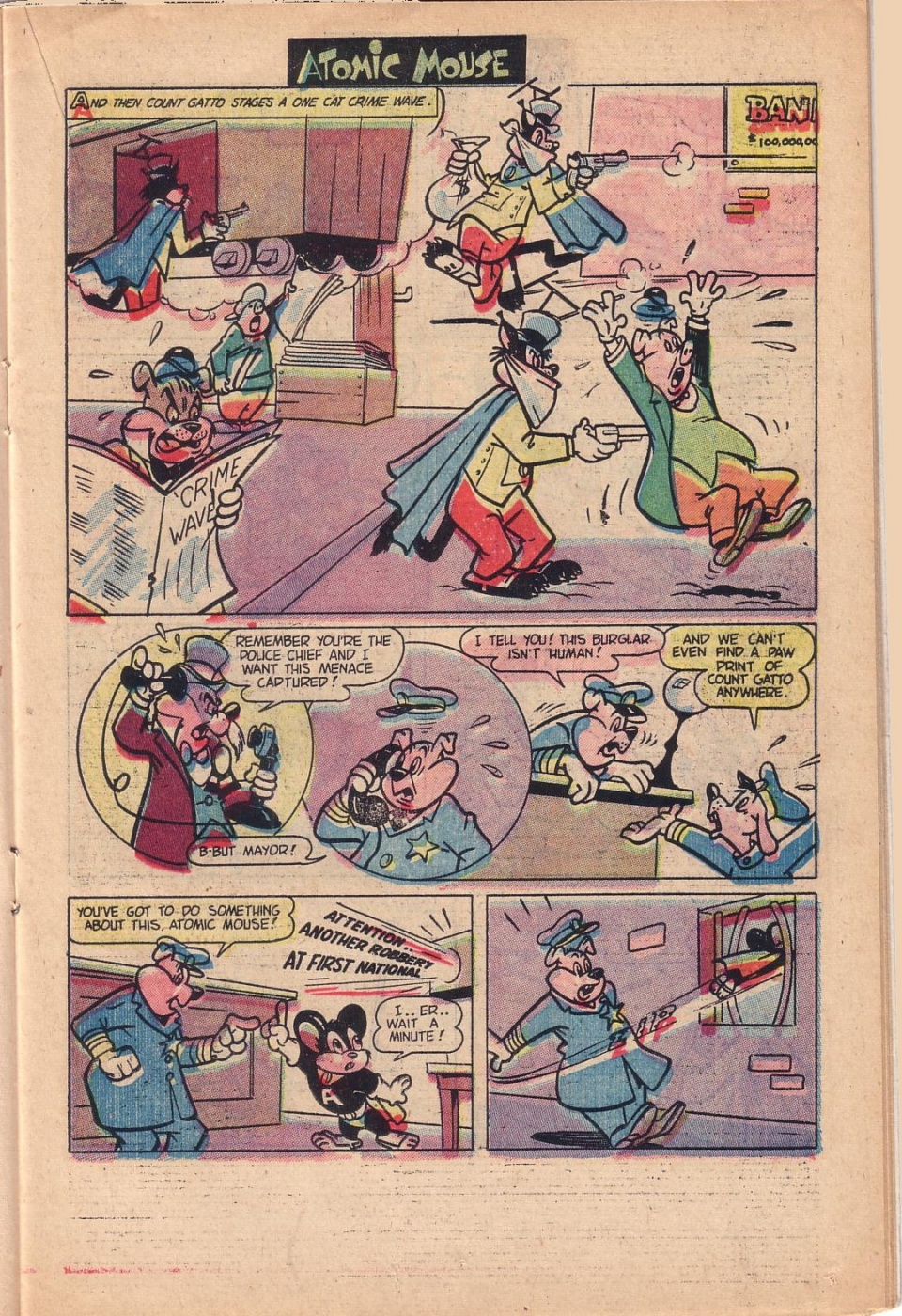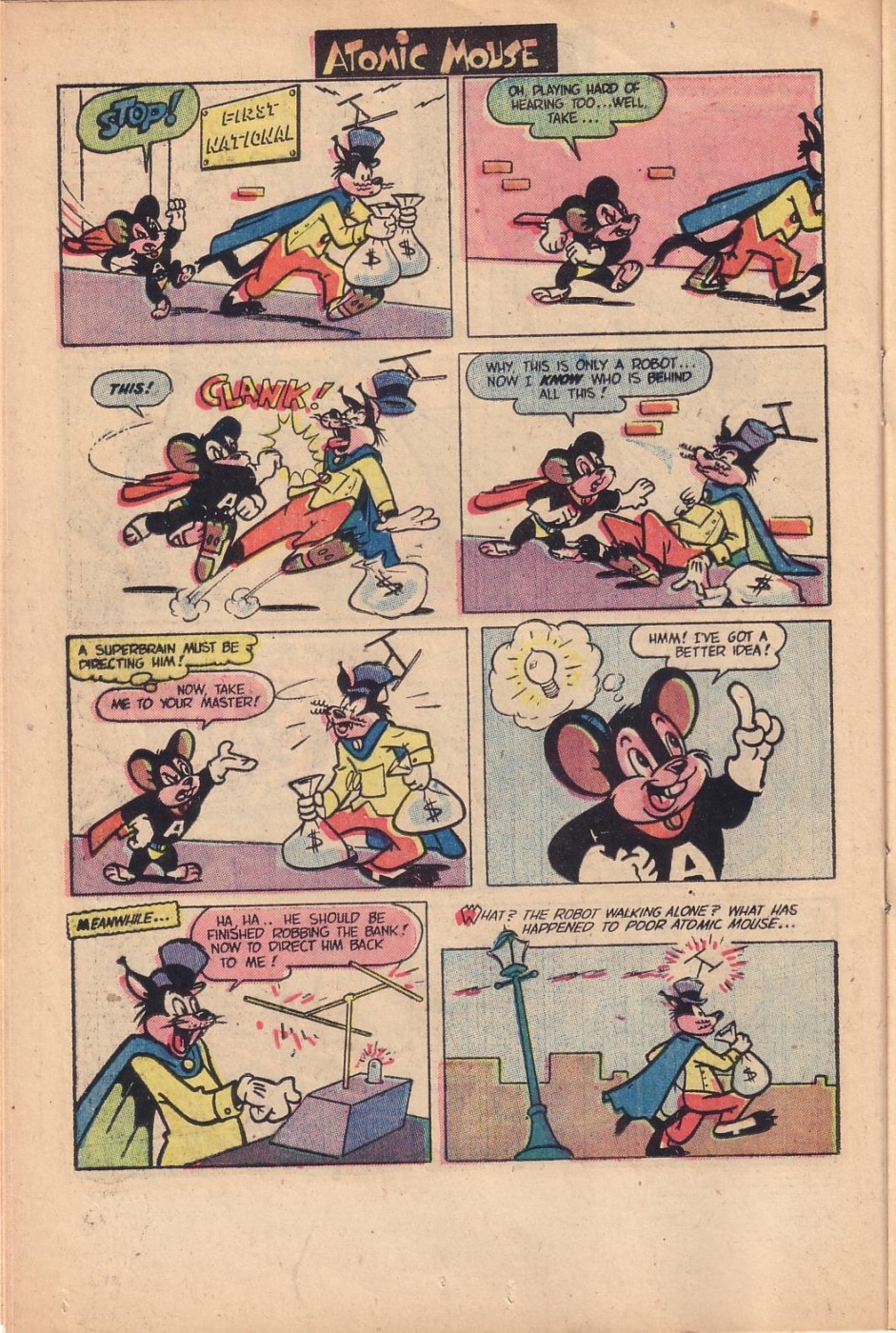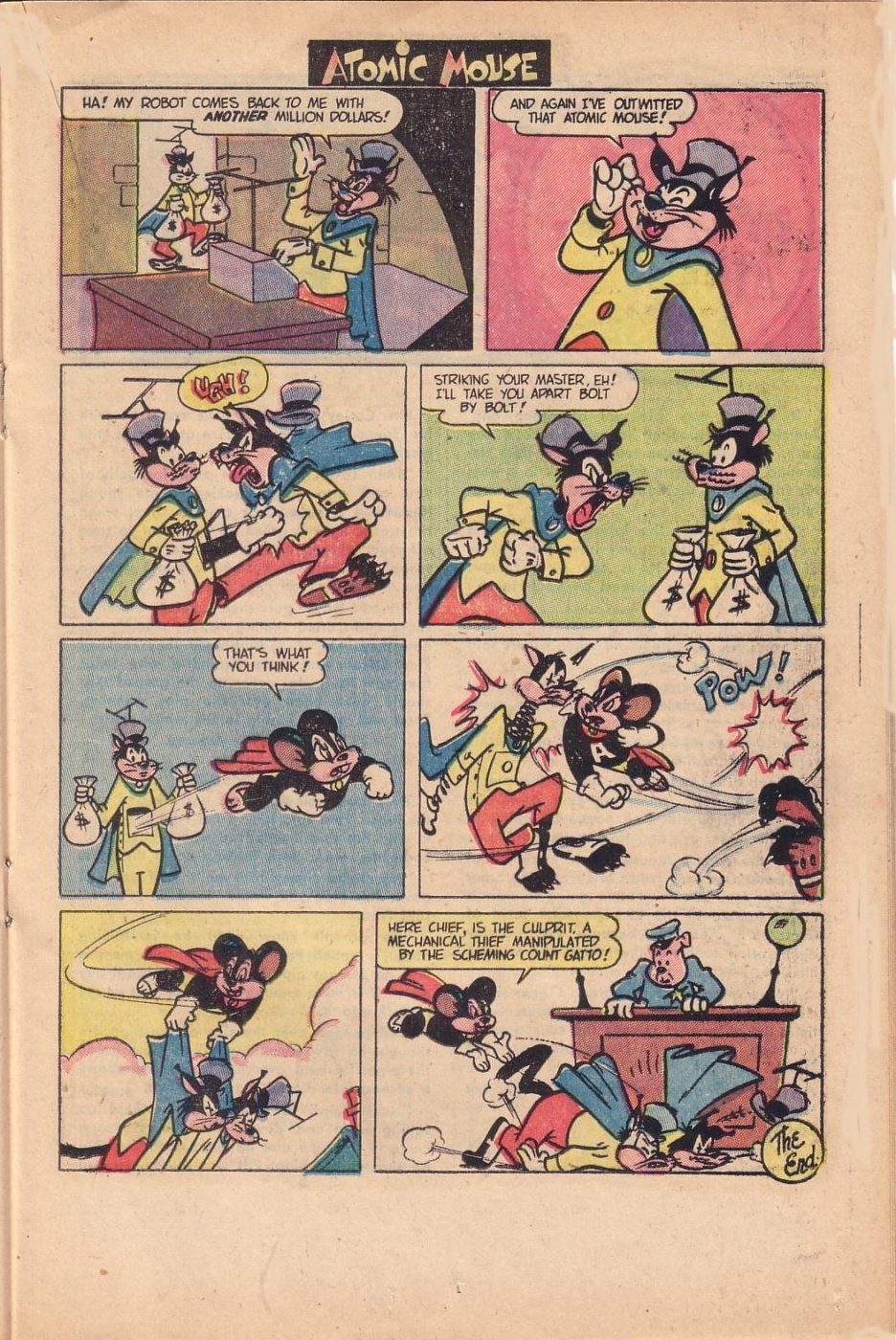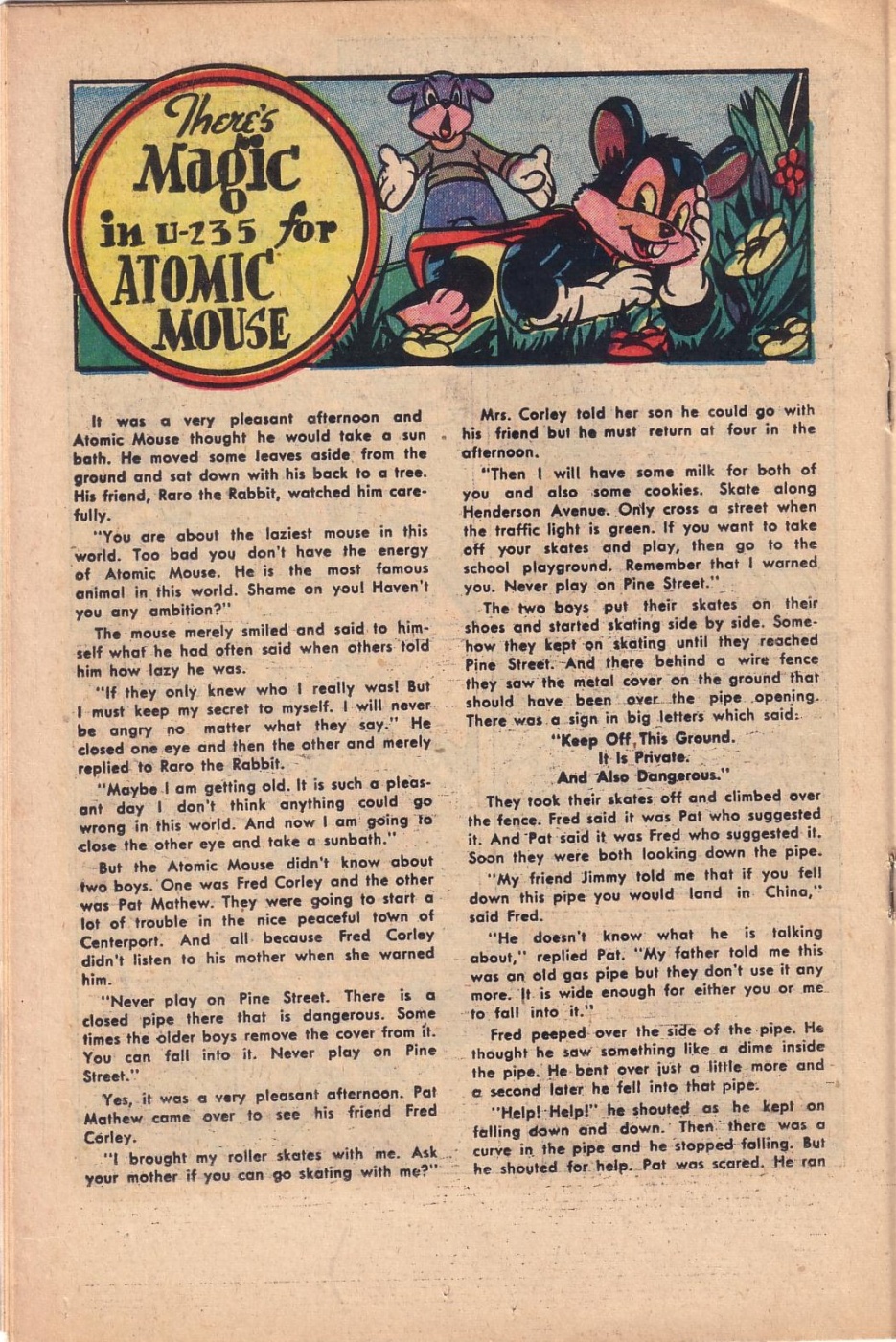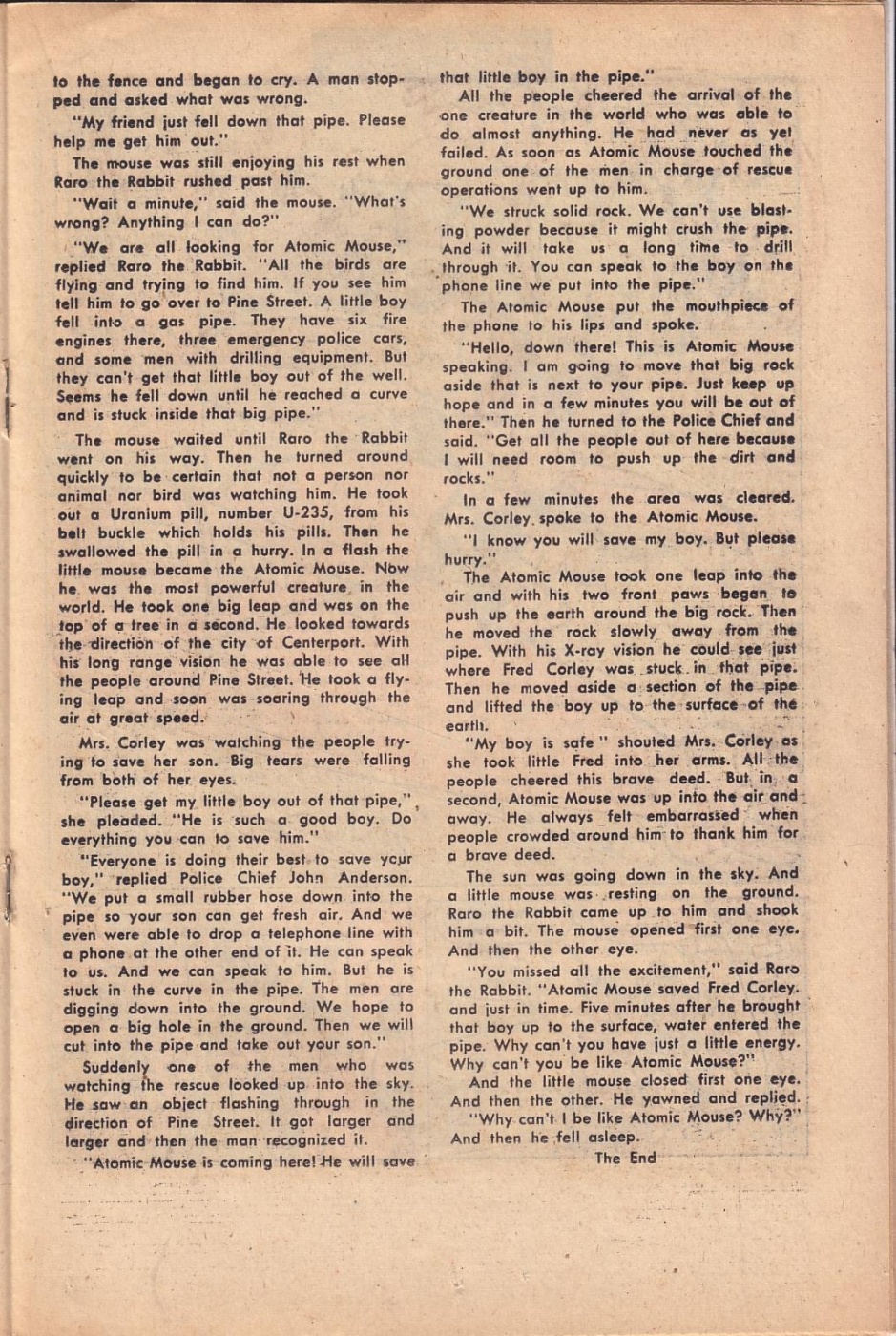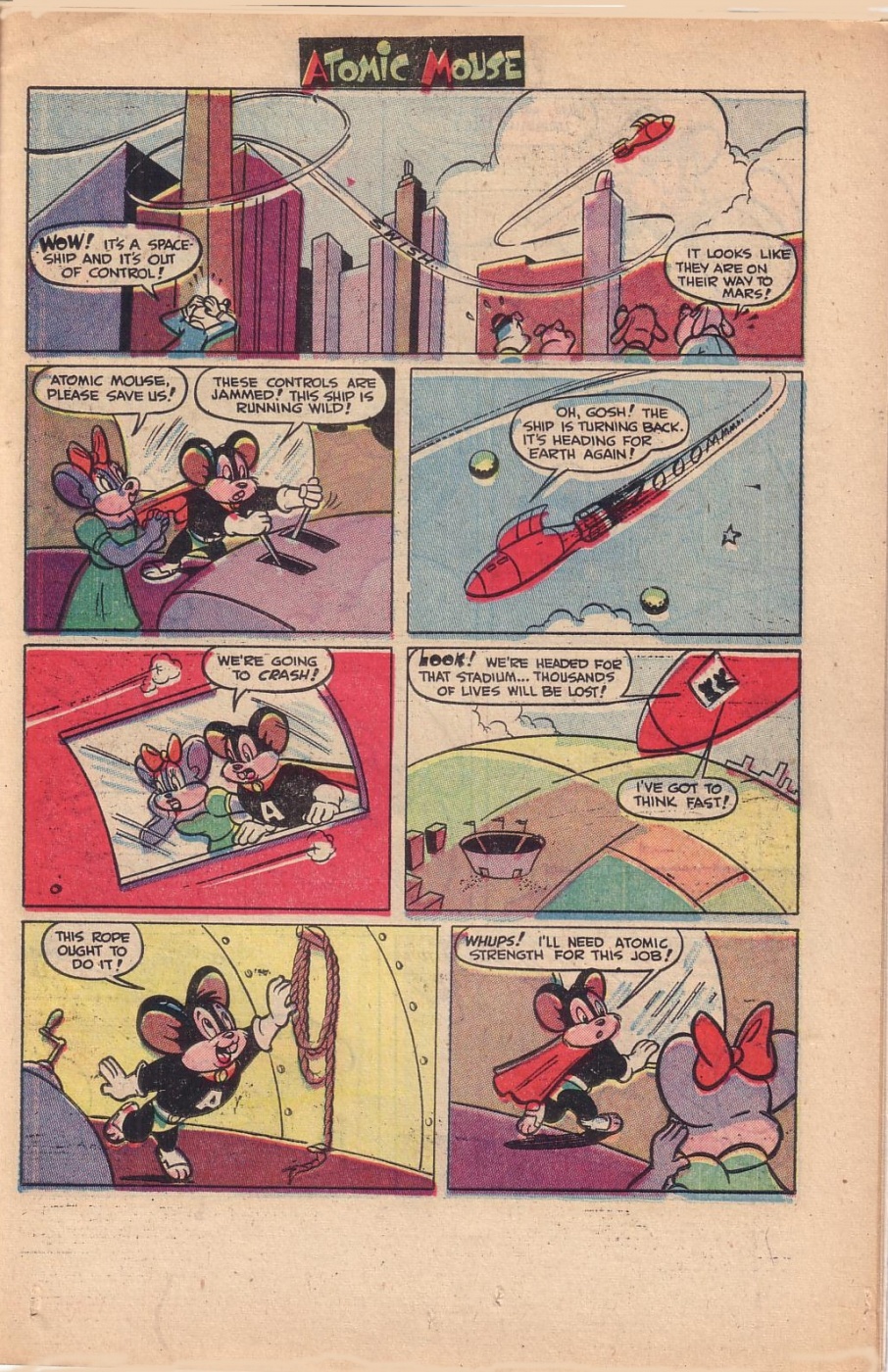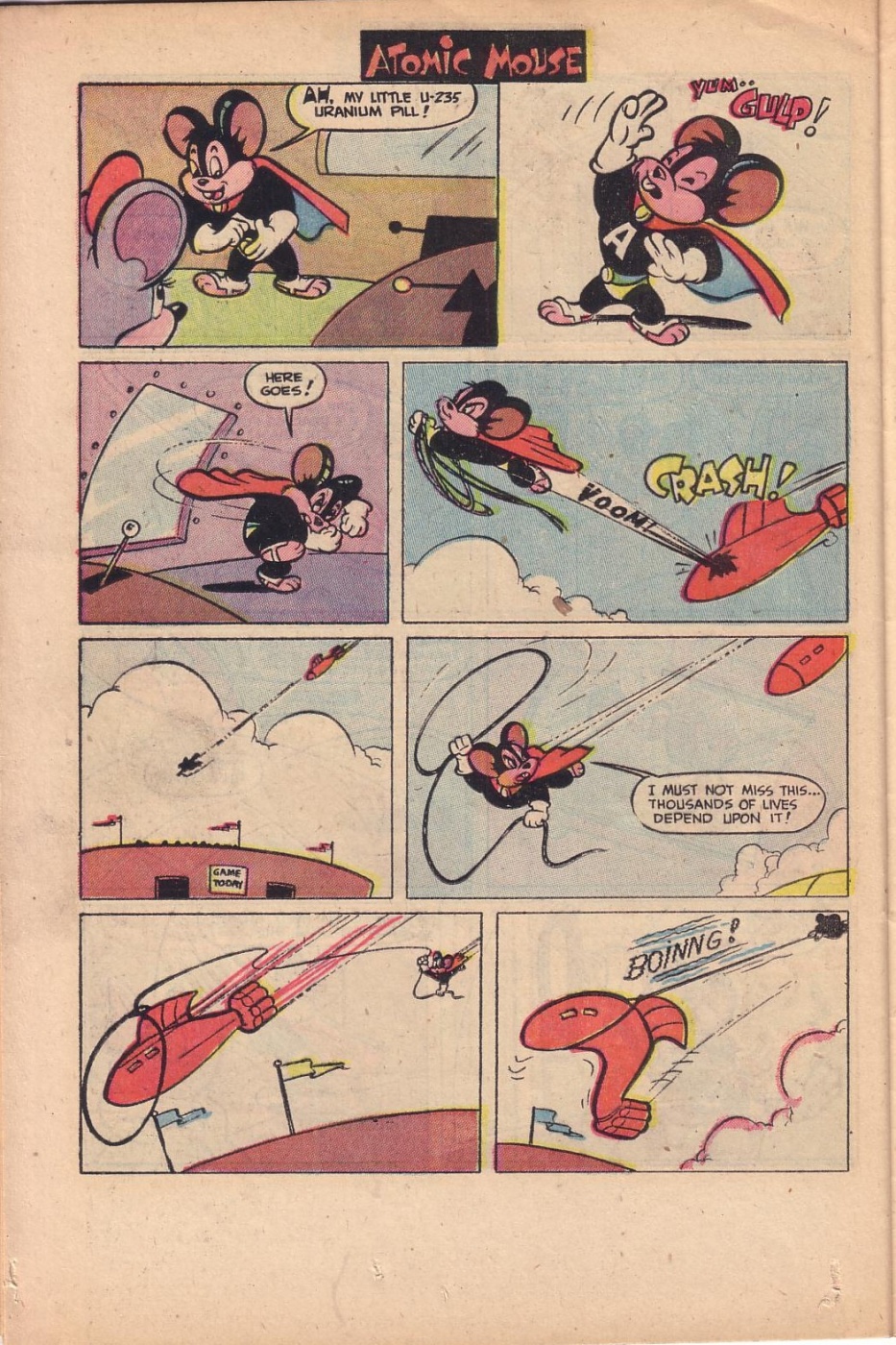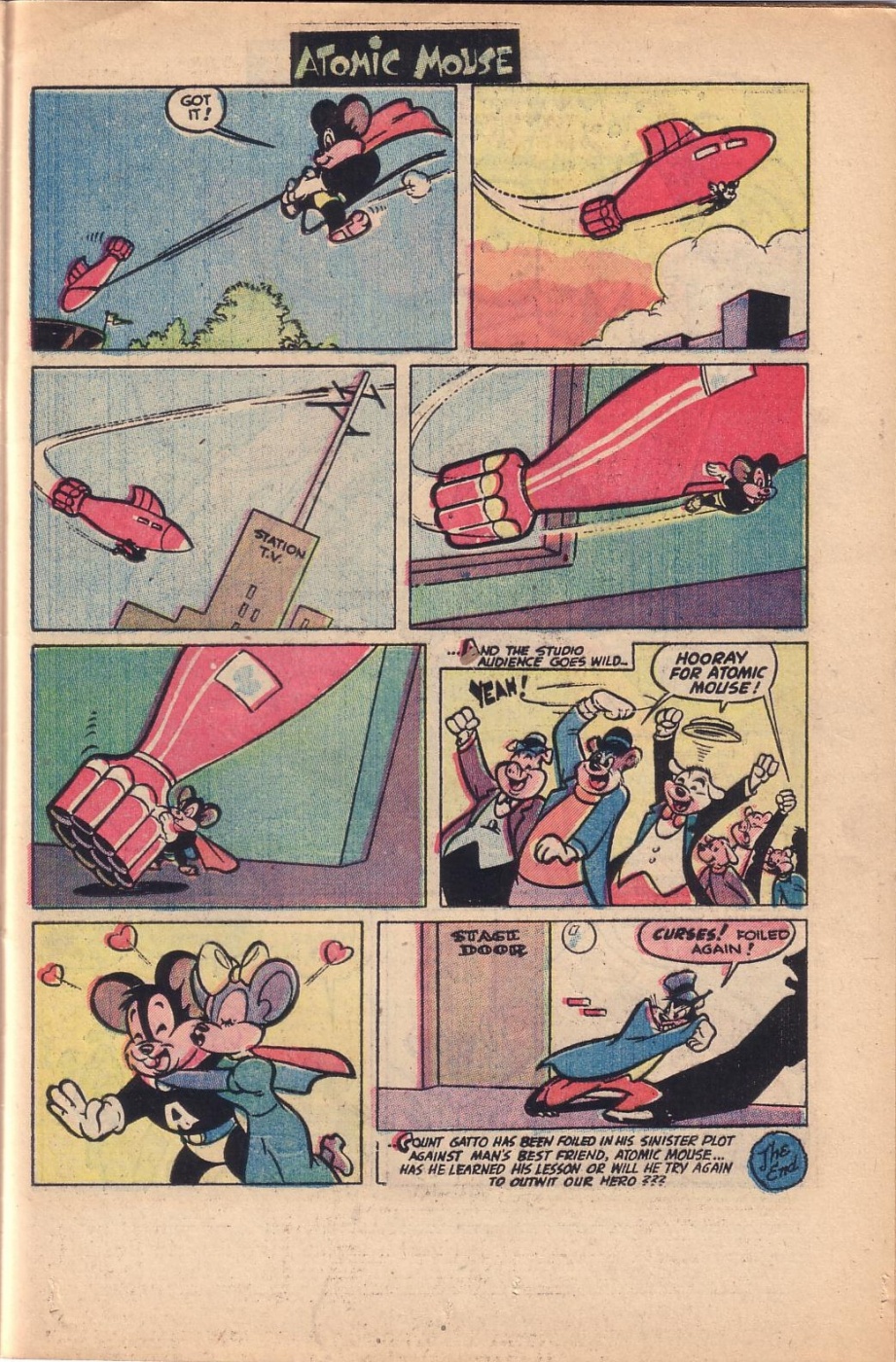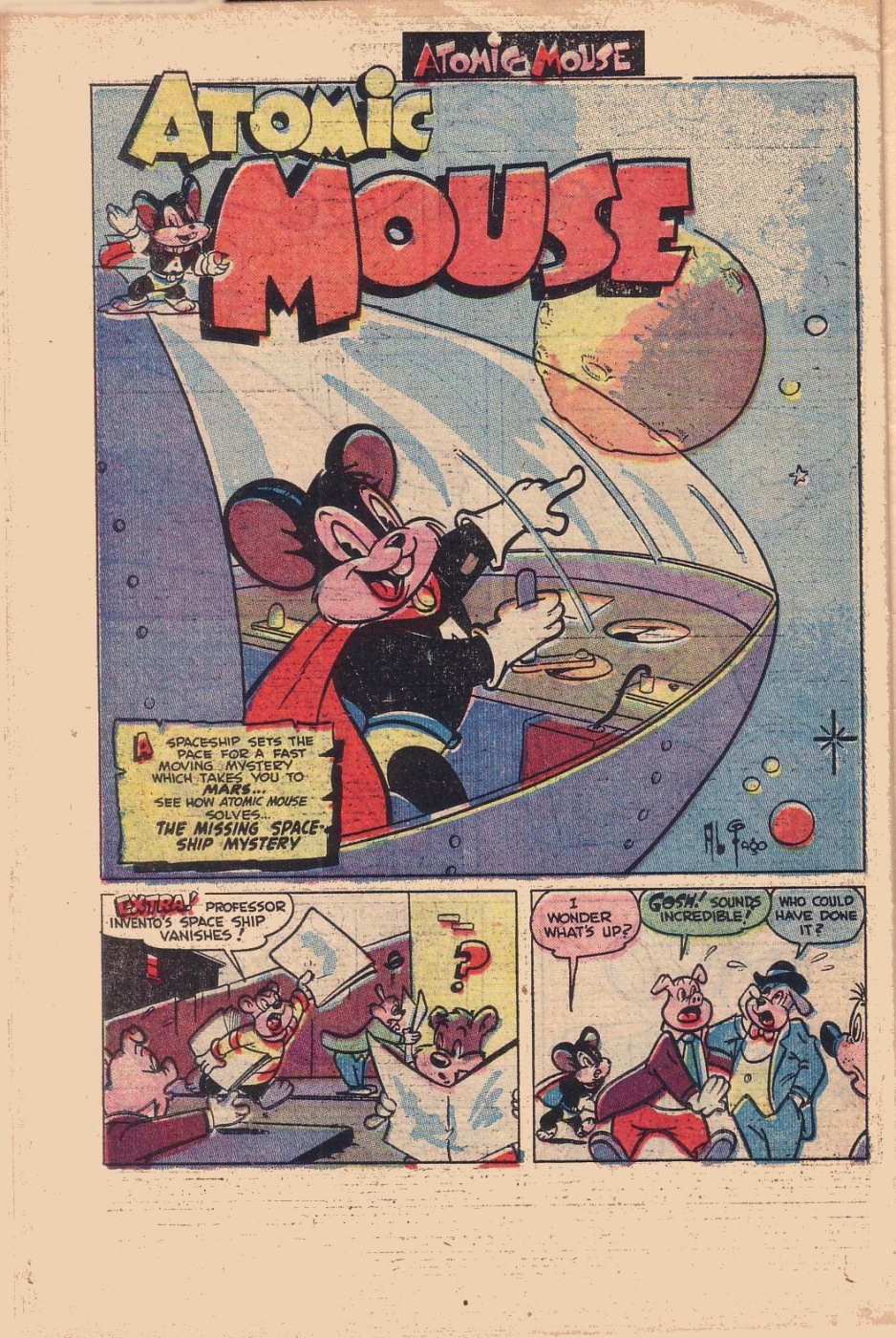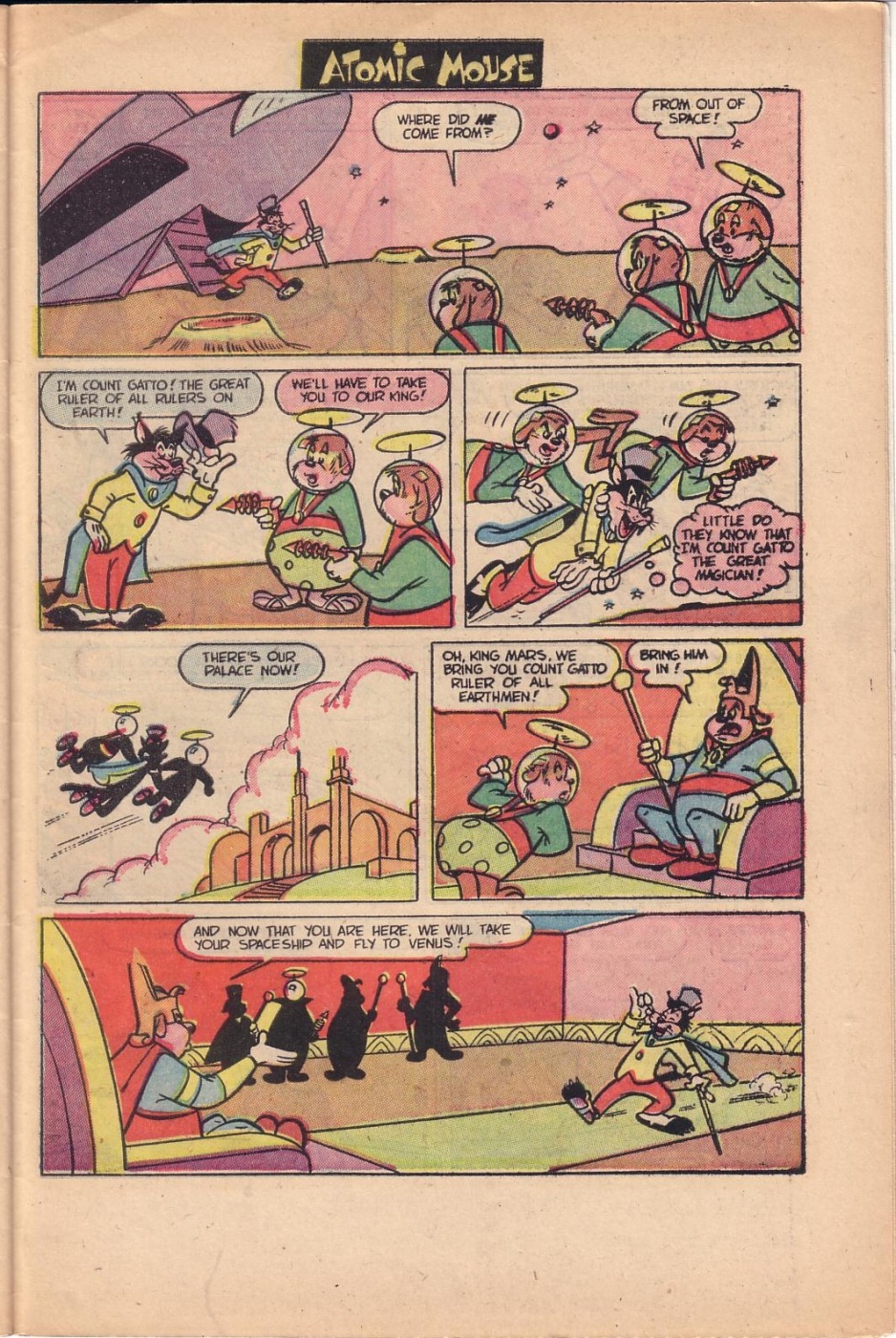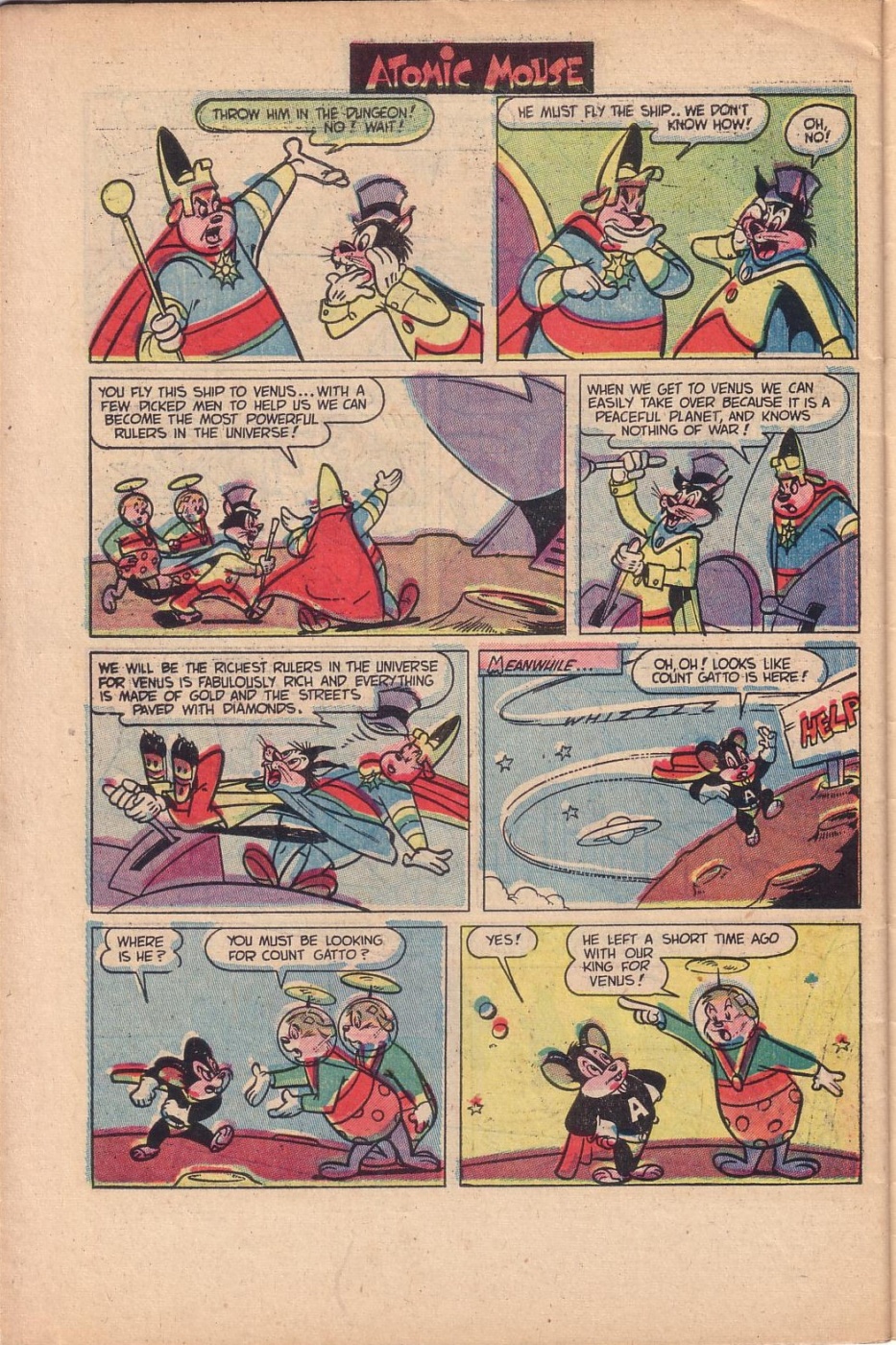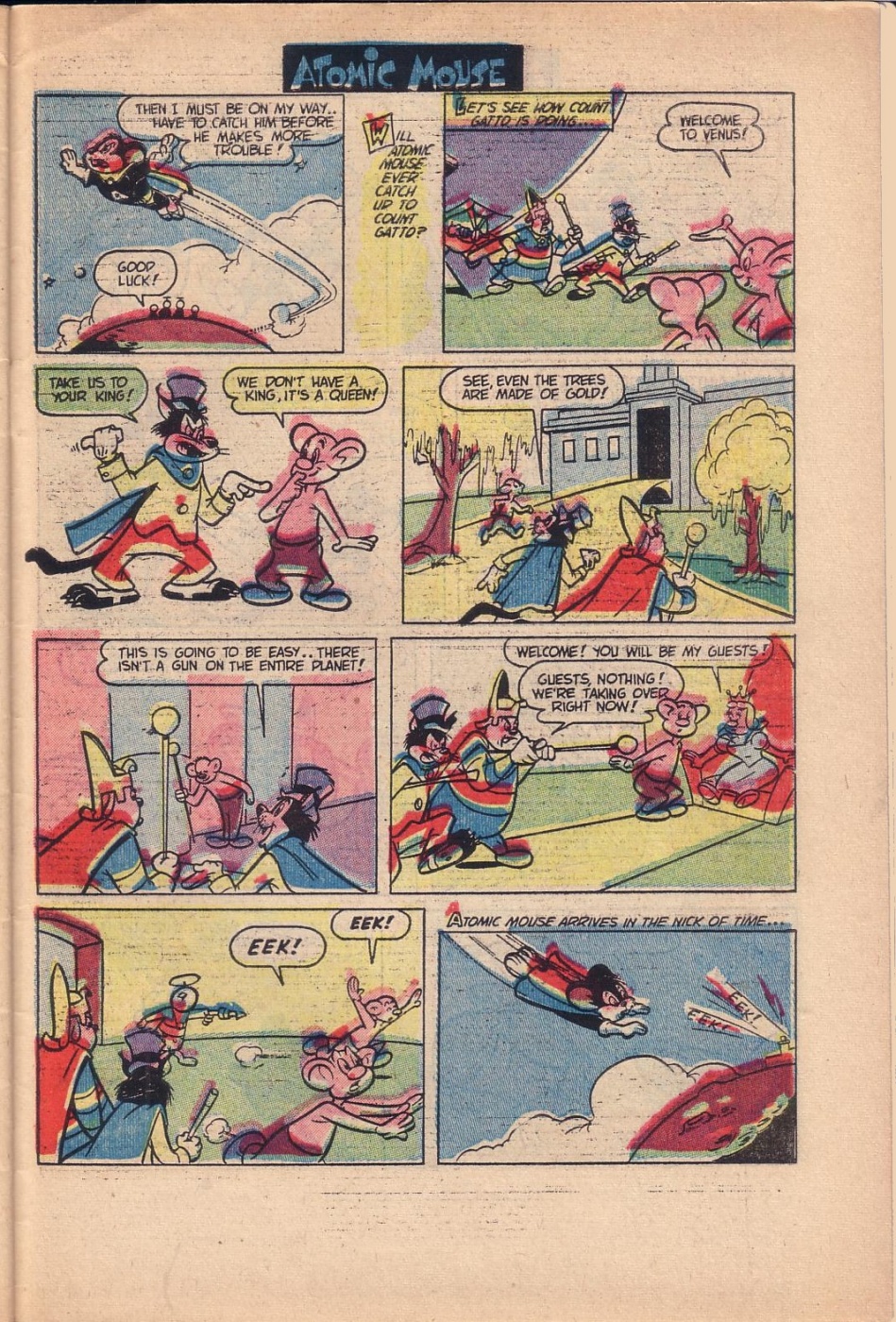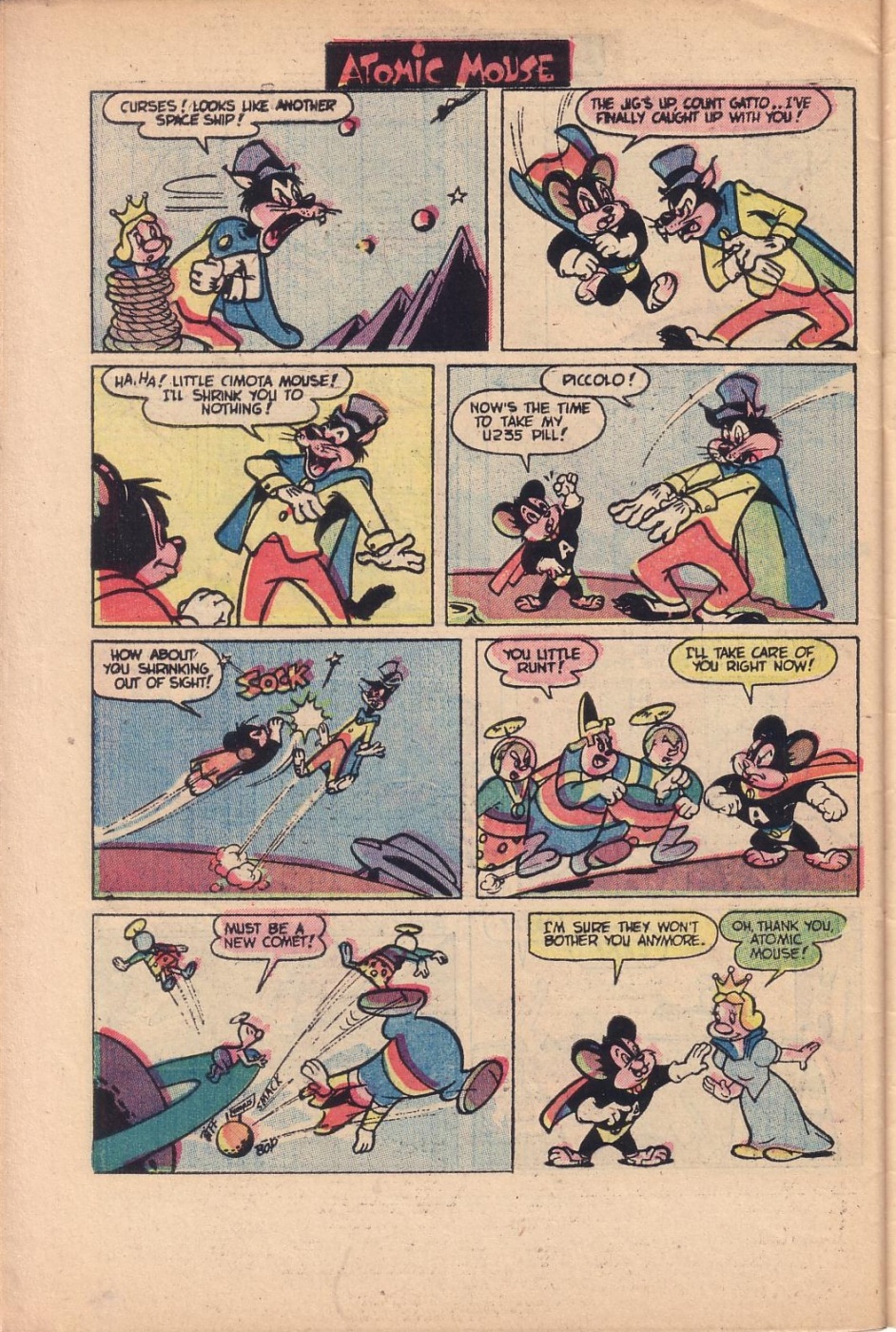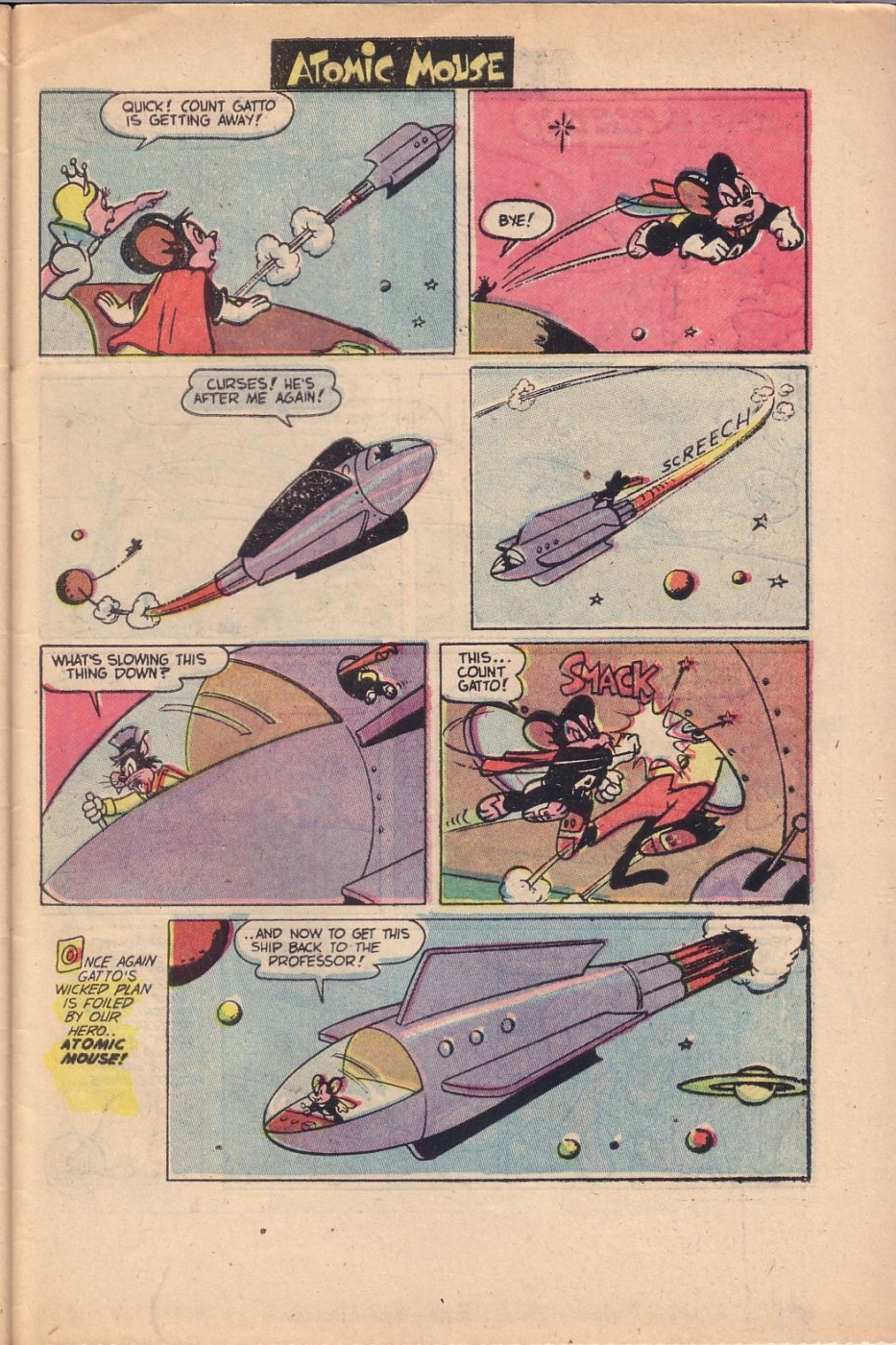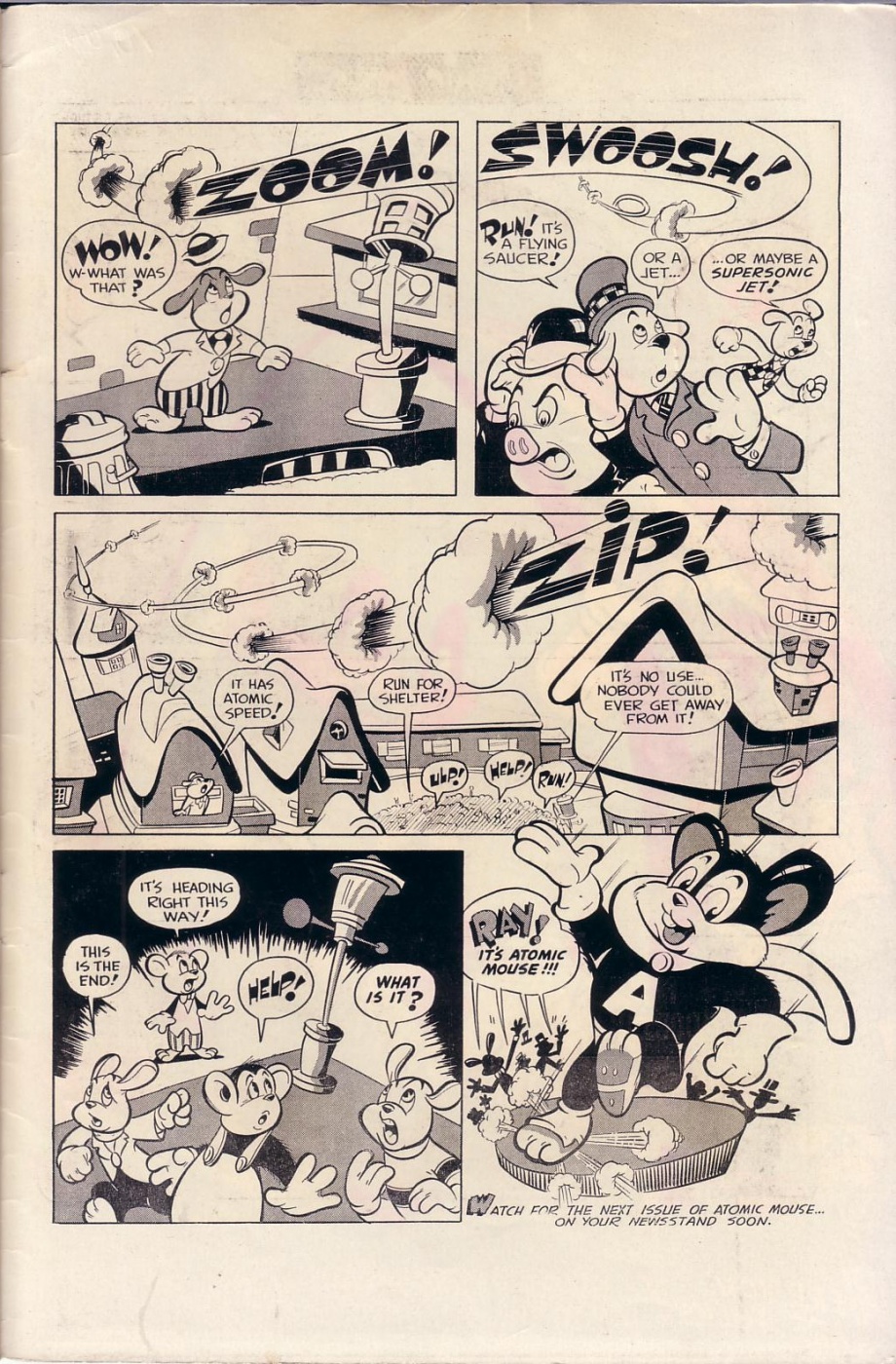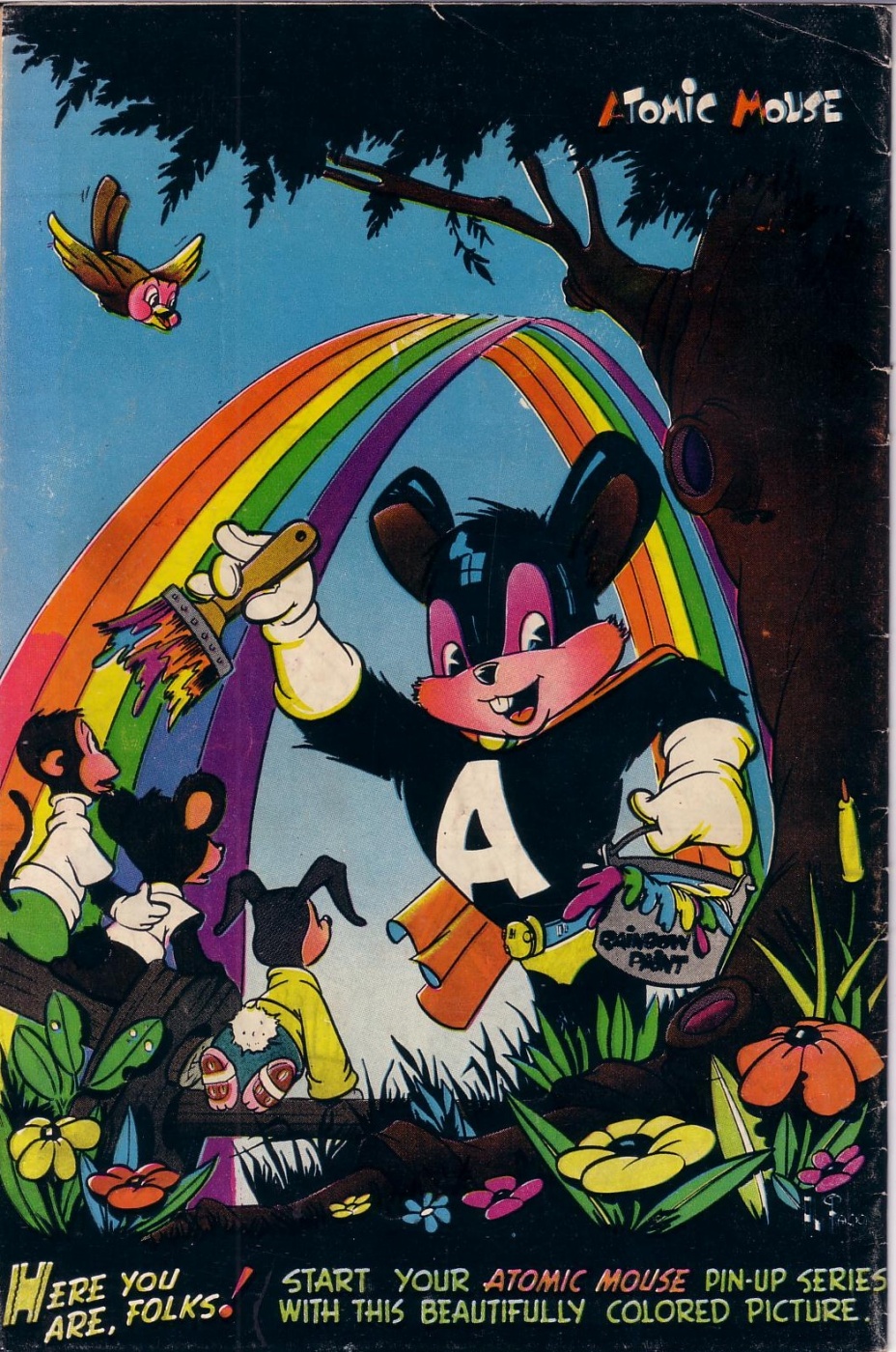 Latest posts by Roman Marshanski
(see all)