10 Insanely Famous, Best Comic Book Artists You Should Know
Check out this list of famous comic book artists. We did our best to bring you only the best comic book artists you should know. Enjoy this awesomeness and disregard the order in which these artists are listed. All of them are awesome and unique.
1 Gil Kane
Gil Kane (April 6, 1926 – January 31, 2000), born Eli Katz, was a comic book artist whose career spanned the 1940s to the 1990s and every major comics company and character. Kane co-created the modern-day versions of the superheroes Green Lantern and the Atom for DC Comics, and co-created Iron Fist with Roy Thomas for Marvel Comics.
Gil Kane was working on graphic novels before anyone knew what to call them. He wanted to go beyond superheroes. In the 1960s', Stan Lee wooed Gil Kane to join Marvel Comics. In the 1970s, he began working on Amazing Spider-Man, including the death of Gwen Stacy, one of the most famous comic book stories of all-time. So if you consider all of his extraordinary comic book work, it becomes obvious that he is one of the best comic book artists of all time. Just look at his Spider-Man comics below and you will agree.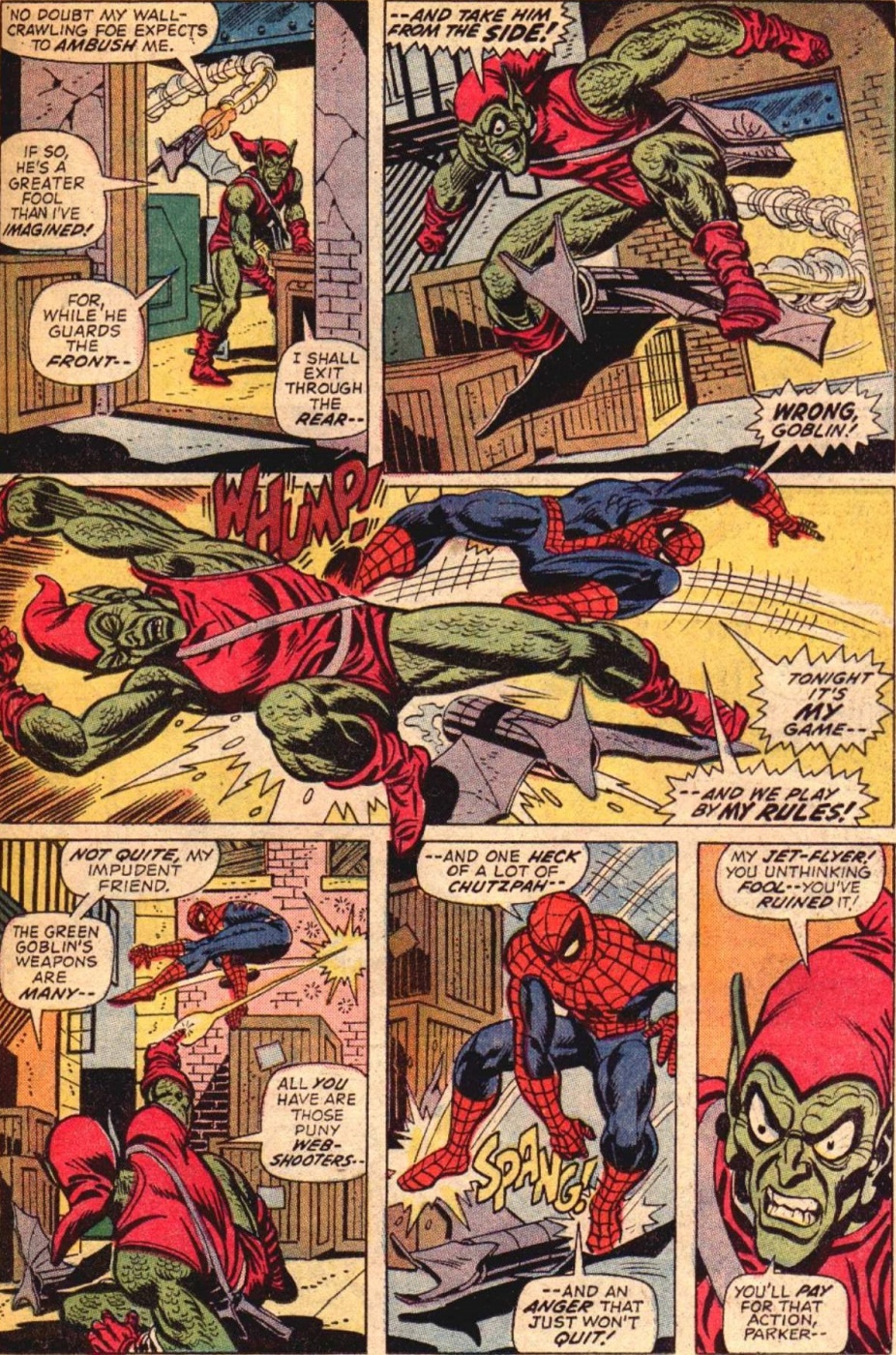 2 Will Eisner: One Of The Most Important And Famous Comic Book Artists Of All Time
Will Eisner was one of the first people to work in the American comic book industry. He's widely renowned as one of the comic world's most important and beloved contributors. He's also widely recognized as the 'Father of the Graphic Novel'.
His comic book series The Spirit (1940–1952) was famous for its experiments in form and content. Besides The Spirit, he produced countless other comics and graphic novels. Among them are such classics as Sheena, Blackhawk, Uncle Sam, Lady Luck, and John Law.
In 1978, Will Eisner popularized the term "graphic novel" with the publication of his book A Contract with God. Moreover, he was an early contributor to formal comics studies, producing a book called Comics and Sequential Art (1985).
One of the most famous comic book artists of all time, Will Eisner had a major comics industry award named in his honor. The Eisner Award was named in his honor, and is given to recognize achievements each year in the comics medium. He was one of the three inaugural inductees to the Will Eisner Comic Book Hall of Fame. This award is recognized as the 'Oscar' of the comic book industry.
His work To The Heart Of The Storm, an autobiographical account of American life in the '30s and '40s, is the best display of his creative power. The storm in the title is Word War Two, and Eisner is portrayed traveling as a drafted soldier at the beginning and end of the book. The train windows he gazes through frame his memories of childhood and adolescence and the history of his struggling Jewish immigrant family.
At the time of his death, Will Eisner was recognized all over the world as one of the giants in the field of sequential art, a term he coined.
3 Jack Kirby
Jack Kirby was born Jacob Kurtzberg on 28 August 1917 in New York City. His comic career started in the 1930's drawing strips under a number of aliases before finally settling on Jack Kirby. Together with writer Joe Simon, Kirby created the character of Captain America for Timely Comics. He also created the Fantastic Four and the Hulk.
While working with Stan Lee, he helped illustrate Thor and The Avengers. He is known for his cinematic style of motion and numerous innovations he brought to the comic book industry.
At Crestwood Publications, he and Joe Simon created the genre of romance comics and later founded their own short-lived comic company, Mainline Publications. Then Jack Kirby found himself at Timely's 1950's new division called Atlas Comics, which in the next decade became Marvel.
While at Marvel, Jack Kirby collaborated with Stan Lee on many of Marvel's comic book characters, including the Fantastic Four, the X-Men, and the Hulk. The Lee-Kirby comics generated high sales for Marvel and received critical acclaim. However, in 1970, this famous comic book artist felt he had been treated unfairly, so he left Marvel for rival DC. There, he worked on his unsuccessful Fourth World saga.
Besides comics, he also worked in animation television. In 1987, he was inducted into the Will Eisner Comic Book Hall of Fame. It is clear that his comic book work will continue influencing newer generations of comic book artists for many years to come.
4 Steve Dillon: Another Famous Comic Book Artist
Steve Dillon is an English comic book artist. He got his first professional work at the age of 16. At this young age, he drew the title story in the first issue of Hulk Weekly for Marvel UK. After Hulk Weekly, he did excellent work on the Nick Fury strip.
In the 1980's, Steve Dillon worked for Warrior and Doctor Who Magazine. While working on these publications, this famous comic book artist created the character of Abslom Daak. He also did a lot of work for the comics 2000 AD and Warrior.
Along with Brett Ewins, Dillon started the comic magazine Deadline in 1988. This magazine ran for seven years. Together with author Garth Ennis, Dillon worked on Hellblazer and Preacher. Preacher was commercially successful and critically acclaimed. The last issue of it, issue #66, went out in 2000. In July 2007, Steve Dillon sold the movie and TV rights for Preacher comics to Hollywood.
5 Dave Gibbons: One Of The Best Comic Book Artists You Should Know
Dave Gibbons is an English comic book artist who entered the comics industry of his homeland by working on horror and action titles. This work was primarily for DC Thomson and IPC. When the science-fiction anthology title 2000 AD was set up in the mid-1970s, Gibbons contributed artwork to the first issue, Prog 01 (February 1977). He also collaborated with writer Alan Moore on the miniseries Watchmen.
In the late 1970's, Dave Gibbons became the lead artist on Doctor Who Weekly/Monthly. He drew for this magazine from issue #1 to issue #69.
Dave Gibbons is best known in the US for his work on Watchmen, one of the best-selling graphic novels of all time. His work on this outstanding graphic novel is famous for its symbolic density, intense narrative, and stark nine-panel grid layout.
Watchmen became the only graphic novel to appear on Time's "Top 100 Novels" list. Two of the reasons it appeared on this list are that it critiqued the superhero concept and reflected the anxieties of everyday person. Therefore, he is clearly one of the best comic artists artists of all time, as his artwork explored the meaning of human existence.
6 Frank Miller
One of the greatest comic book artists of 20th century, Frank Miller is also a prolific writer and film director. He is famous for combining film noir and manga influences in his comic book stories and graphic novels that are often dark and moody. Some of his most well-known works are Sin City, The Dark Knight Returns, Daredevil: Born Again, Ronin, and 300.
He grew up a comics fan. His first published work was at Western Publishing's Gold Key Comics imprint. He received job at this company at the recommendation of comics artist Neal Adams. Frank Miller met him after moving to New York City. Frank has shown him samples and received critique and informal lessons.
Later in his career, Frank worked at Marvel, where he was cover artist and regular fill-in, working on a variety of titles, including The Spectacular Spider-Man #27–28 (Feb.–March 1979).
Frank Miller directed the film version of The Spirit, shared directing duties with Robert Rodriguez on Sin City and Sin City: A Dame to Kill For, and produced the film 300. His film Sin City earned a Palme d'Or nomination, and he has received every major comic book industry award. In 2015, he was inducted into the Eisner Awards Comic Book Hall of Fame.
7 Steve Ditko: One Of The Greatest Comic Book Artists Of All Time
Steve Ditko is known for co-creating Spider-Man and creating the supernatural hero Doctor Strange. He is also known for co-creating the superhero Captain Atom. Work on these three major comic book heroes makes him one of the greatest comic book artists of all time.
He started his comic book career in 1953. Since then, he was worked at many major comics companies and contributed his talent to many genres of comics, including science fiction, horror, and mystery. Among the companies he worked for are Charlton and DC Comics.
While at DC Comics, Steve Ditko did a revamp of the long-running character Blue Beetle, and created or co-created Hawk and Dove, the Changing Man, Shade, the Creeper, and the Question. During his career, he has worked with the likes of Joe Simon, Jack Kirby, Mort Meskin,
Steve Ditko received both of the highest honors a comic book artist can get: he was inducted into both the Will Eisner Award Hall of Fame in 1994 and the Jack Kirby Hall of Fame in 1990.
8 Jim Steranko: Yet Another One Of Really Famous Comic Book Artists
Jim Steranko was born on 5 November 1938 in Reading, Pennsylvania, USA. His interest in art started early, and as a teenager he collected cans and bottles to raise money for supplies.
His first comic work was for Harvey Comics, and then a chance meeting with Stan Lee gave him that all-important first role at Marvel. Jim Steranko produced original illustrations for pre-production of 'Raiders of the Lost Ark'. This had significant impact on the overall look and feel of the movie.
His most famous comic book work was 1960's super-spy feature Nick Fury, Agent of S.H.I.E.L.D. in Marvel Comics' Strange Tales and in the subsequent eponymous series. Steranko earned lasting acclaim for his innovations in sequential art during the Silver Age of Comic Books, most importantly his infusion of surrealism, op art, and graphic design into the medium.
His work has been published in many countries. He went on to become a comics historian who published a pioneering two-volume history of the birth and early years of comic books. Jim Steranko was included in the Will Eisner Comic Book Hall of Fame in 2006.
9 Osamu Tezuka
Osamu Tezuka is often called 'the god of Manga' and 'the father of anime'. He is also called 'the Walt Disney of Japan'. Walt Disney himself was his fervent fan. So was Stanley Kubrick.
His most notable character, 'Astro Boy', first appeared in 1951 as 'Captain Astro'. Between 1952 and 1968, Astro Boy appeared regularly in the Shonen manga, published by Kobunsha. Then it became the first animated series to ever appear on Japanese television. This character is still very much loved in Japan: Astro Boy even became an honorary citizen of a town in Saitama where Tezuka had a studio.
Besides Astro Boy, Osamu Tezuka has created such important comics as Phoenix, Black Jack, and Kimba the White Lion. His innovative redefinitions of genres, pioneering techniques, and prolific output put him among the greatest comics artists who have ever lived on this planet.
10 Arthur Adams
Arthur "Art" Adams (born April 5, 1963) first broke into the American comic book industry with the 1985 Marvel Comics miniseries Longshot. His dynamic, incredibly detailed and extremely stylized artwork soon became the sort of rallying cry of a whole generation of artists.
His subsequent comics work includes a number of Marvel's major books, including The Uncanny X-Men, Excalibur, X-Factor, Fantastic Four, Hulk and Ultimate X, as well books by various other publishers, such as Action Comics, Vampirella, The Rocketeer and The Authority.
Arthur Adams has also illustrated books featuring characters for which he has a personal love, such as Godzilla, The Creature from the Black Lagoon and Gumby, the latter of which garnered him a 1988 Eisner Award for Best Single Issue.
In 1994, Adams joined a group of creators that included Frank Miller, John Byrne and Mike Mignola to form Legend, an imprint of creator-owned comics published by Dark Horse Comics, through which Adams published Monkeyman and O'Brien, a science fiction adventure series featuring archetypal sci-fi monsters that Adams wrote and illustrated.
Although the Legend imprint ceased in 1998, Monkeyman and O'Brien continued to appear in print, sometimes in crossover stories with other comics characters, such as Gen¹³/Monkeyman and O'Brien (1998), and Savage Dragon #41 (September 1997).
Arthur Adams was never the timeliest of artists. That is why he tends to concentrate on special events and covers, but when he does a whole issue (like the two-parter between the New Mutants and X-Men where Loki tries to lure Storm to Asgard for her to take over from Thor as Thor), is it memorable.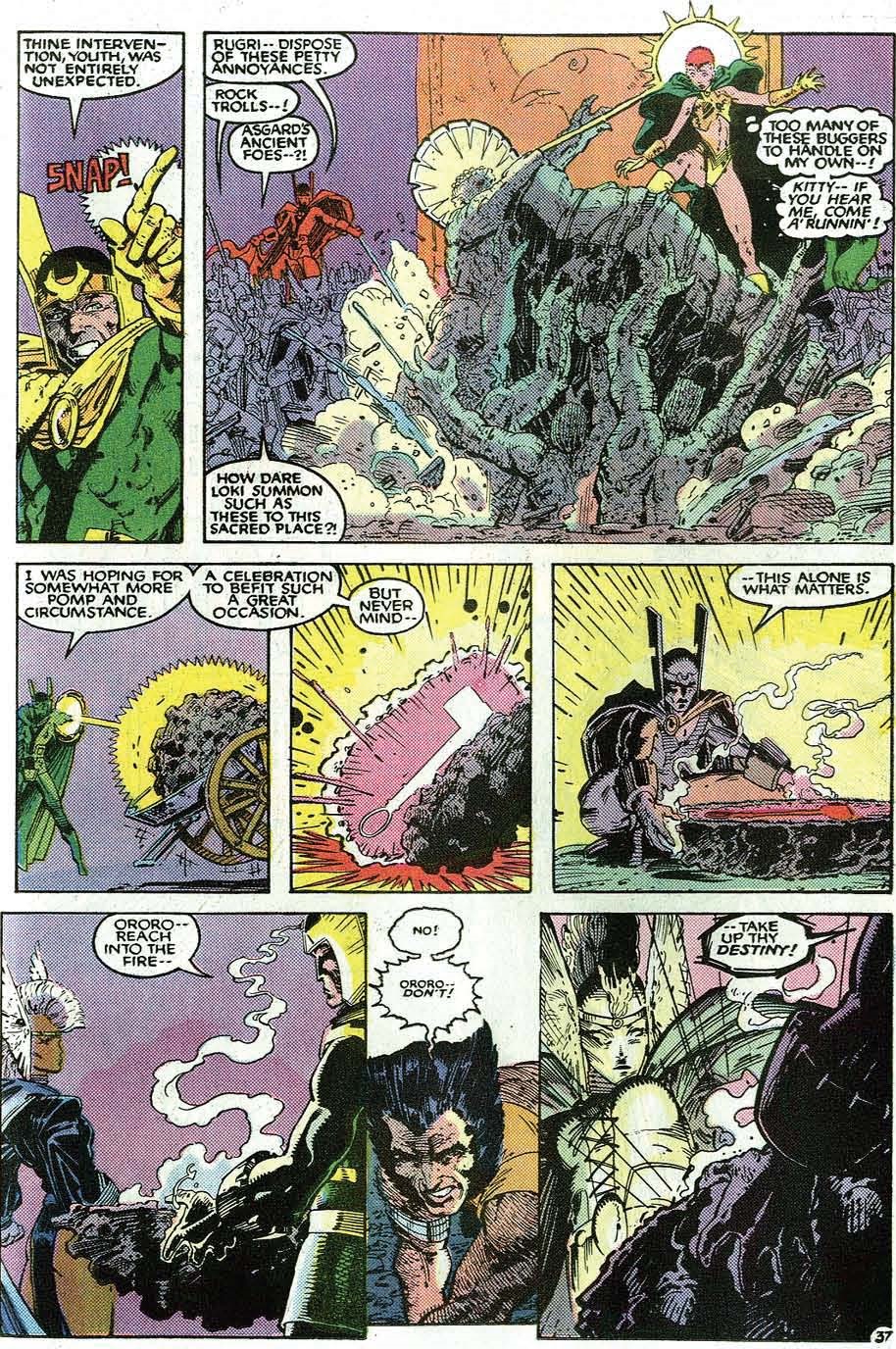 Latest posts by Roman Marshanski
(see all)