Comic Strips: Atomic Bunny #3
Comic Strips on this webpage:
1. The Happy Vitamin (6 pages)
Atomic Bunny travels to Annual Convention of Witch Doctors from Africa. Sly Fox follows her there and tries to steal 'The Happy Vitamin'.
2. Something for the Freezer (7 pages)
Good Fox Georgie visits Atomic Bunny. She wants to play with Atomic Bunny's friends, but they get scared because they think Georgie will eat them. So she disguises herself as a bunny. It backfires on her when Sly Fox sees her.
3. Where Am I (5 pages)
Uncle Bruno and his nephew go for a hike in the woods and repeatedly get lost.
4. Too Much Is Too Much (5 pages)
Sly Fox tries to destroy Atomic Bunny by tricking him into eating too many atomic carrots.
Content Genre: Funny Animals; Adventure; Superhero; Humor.
Characters:Atomic Bunny (protagonist); Sly Fox (villain); Georgie (good fox); Li'l Foxes; Uncle Bruno; Charlie Cub (Uncle Bruno's nephew).
Humoropedia Staff Notes:
1. We especially like the following 2 lines:
a) 'They think all foxes are bad because of Sly Fox'. We think it expresses the fact that most people generalize too much and so tend to view other people in terms of the people they already know.
b) 'Out of the goodness of my heart, I'll send you back down'. In context, it's just plain funny.
2. We think that 'Something for the Freezer' story is retarded.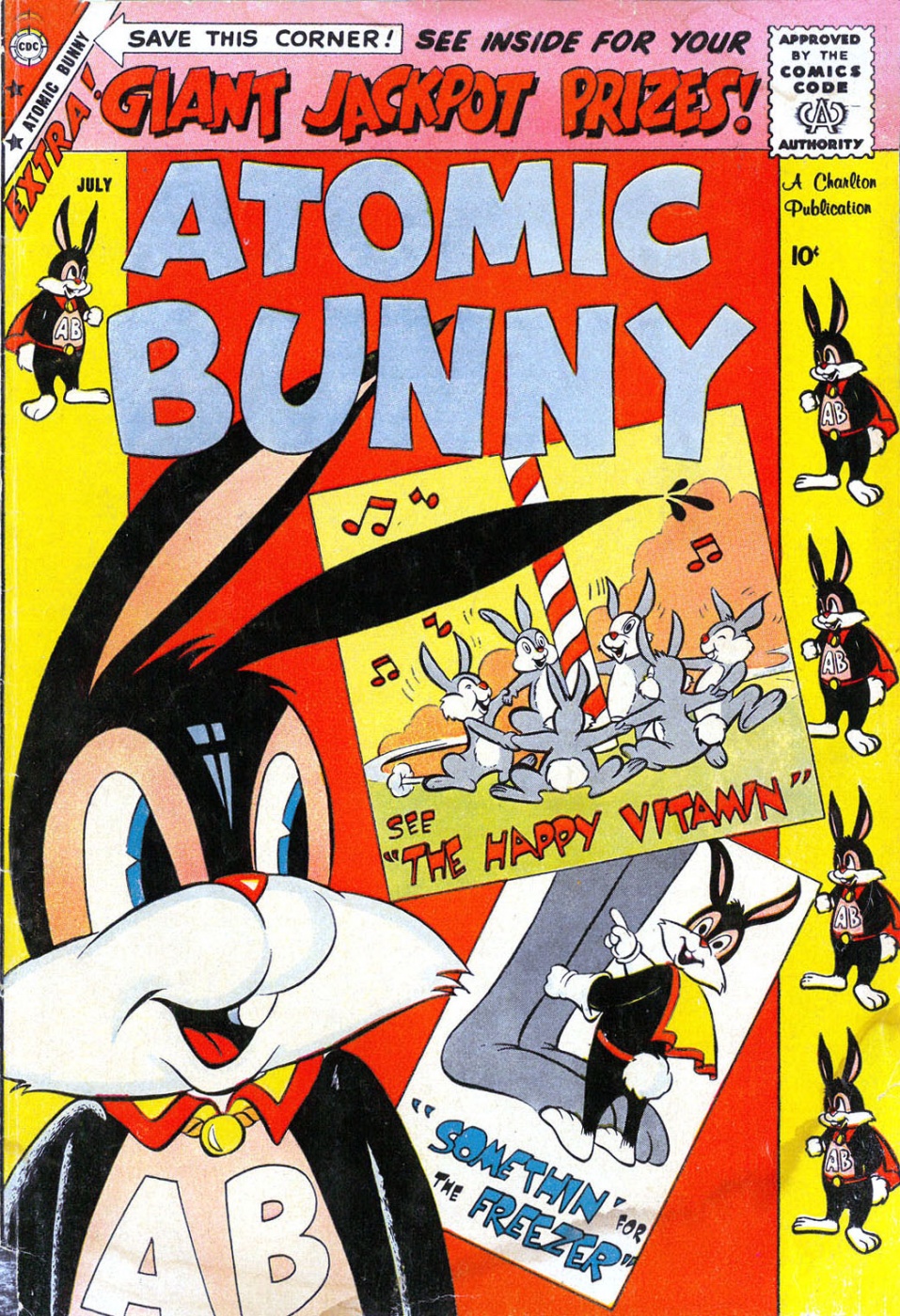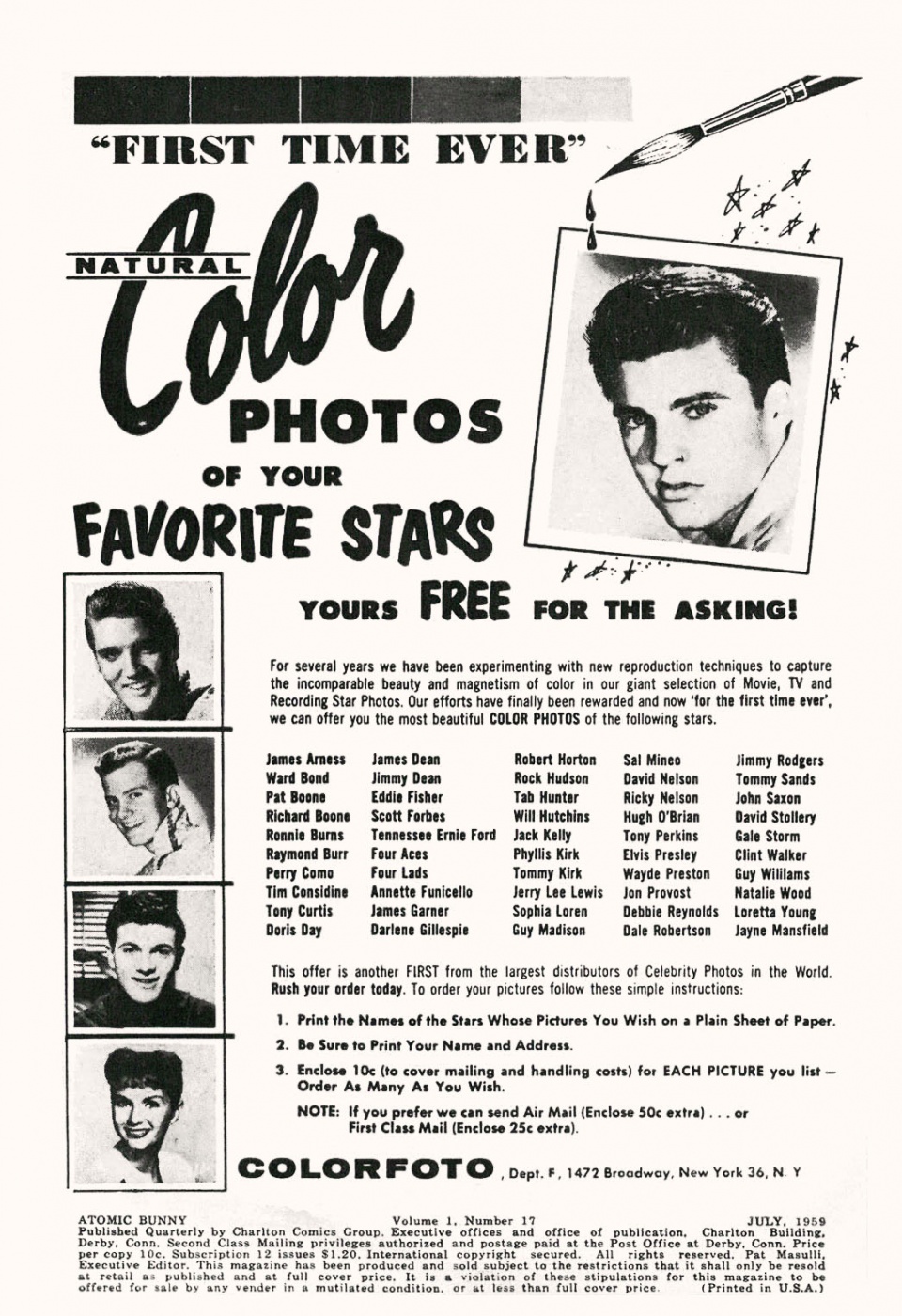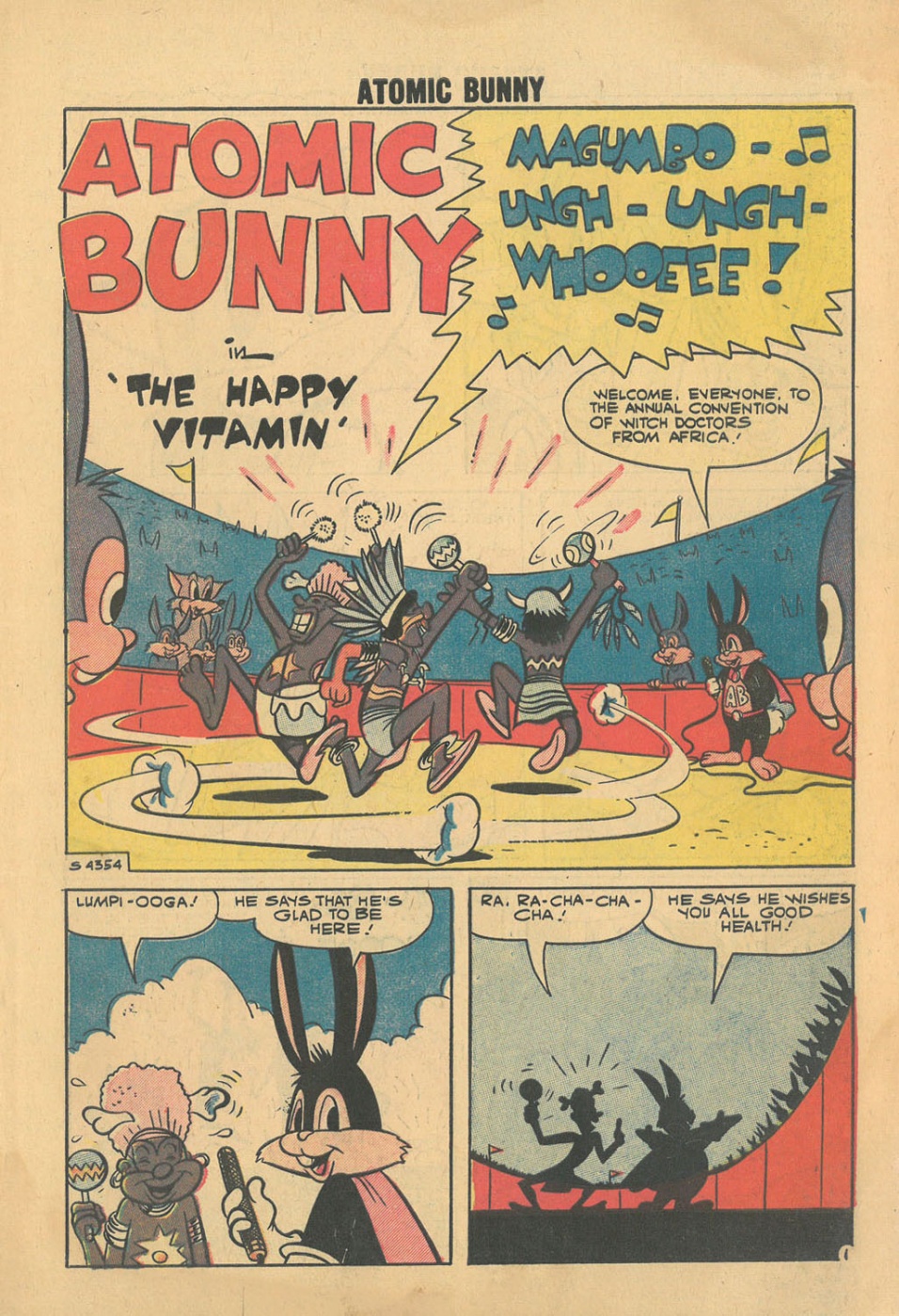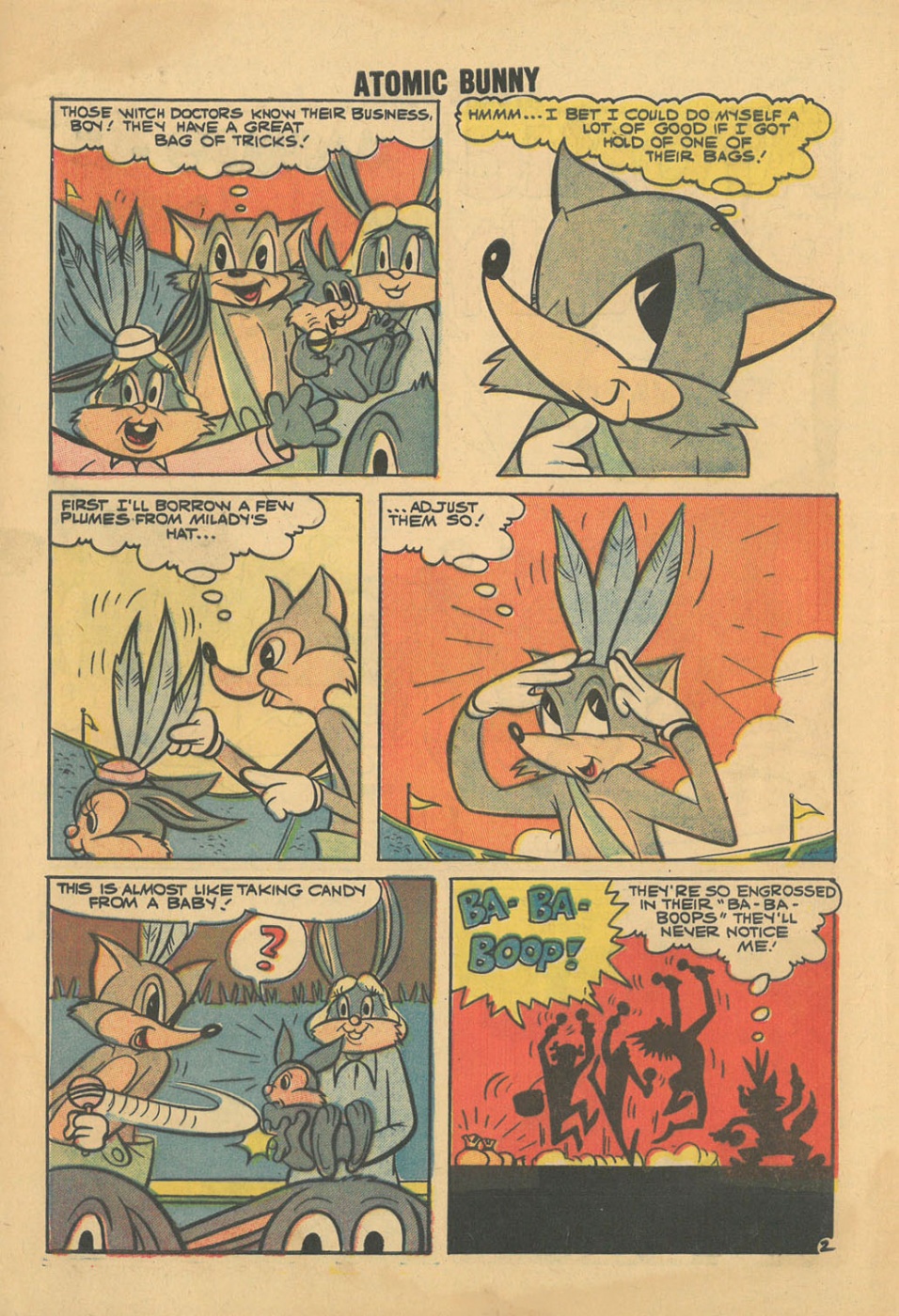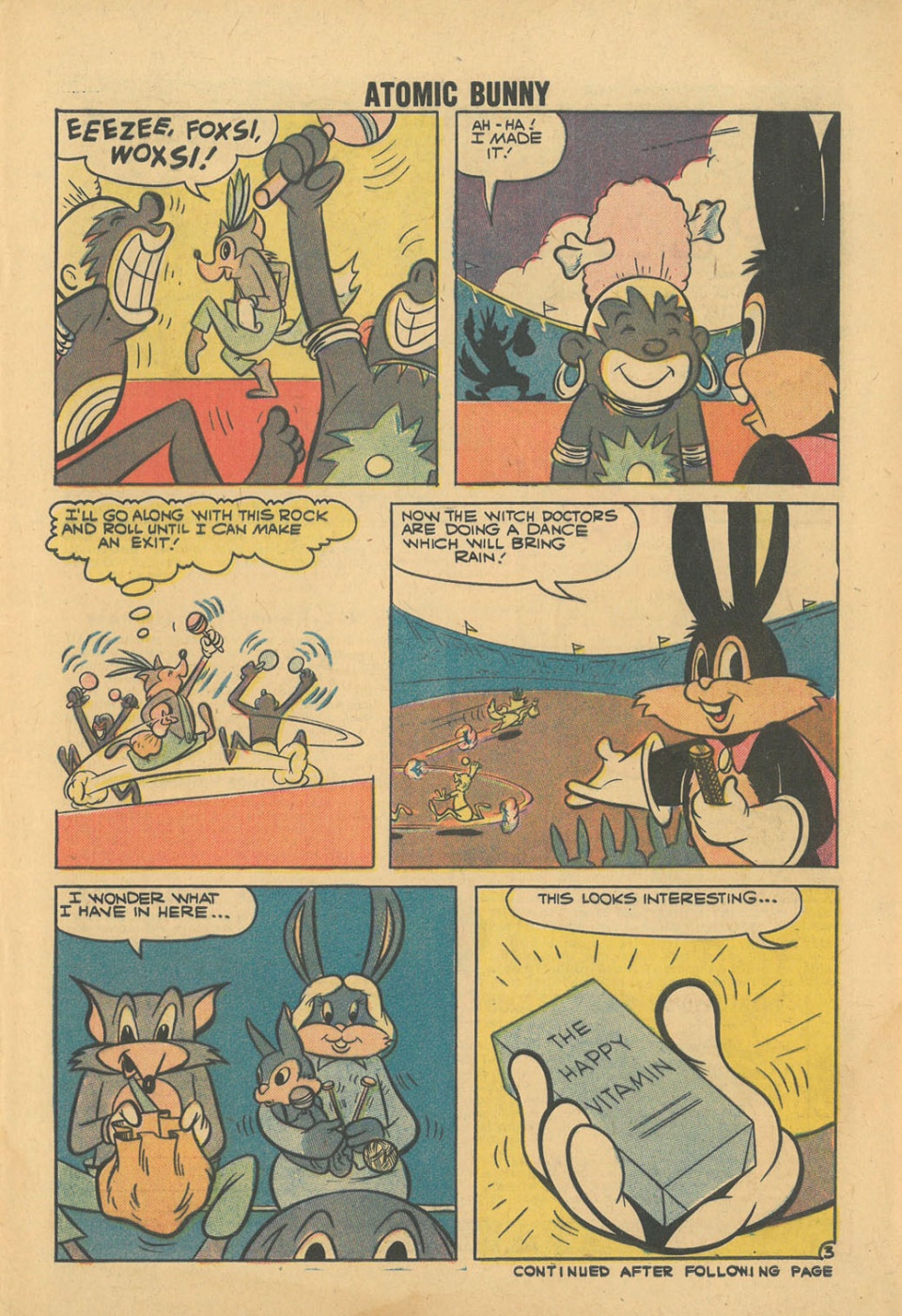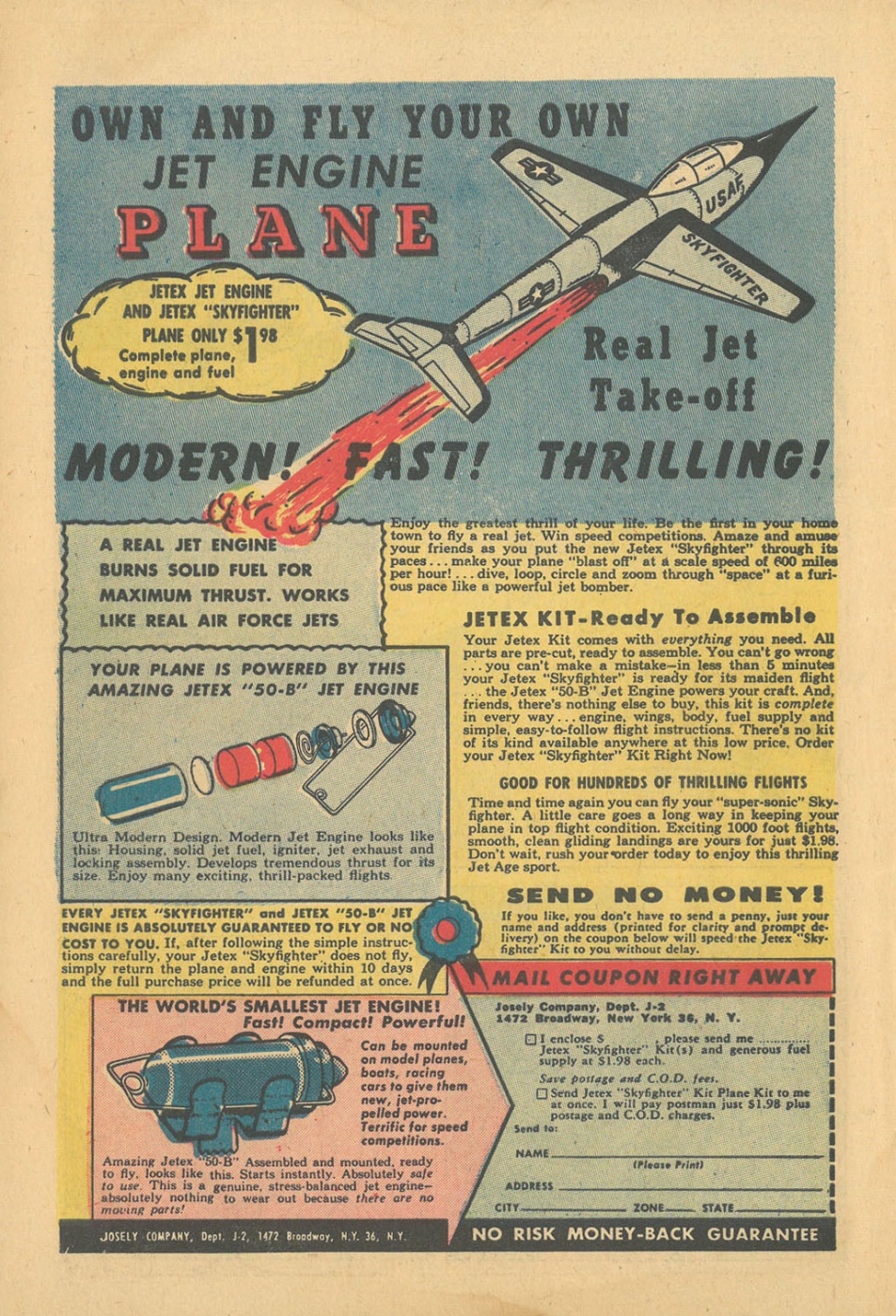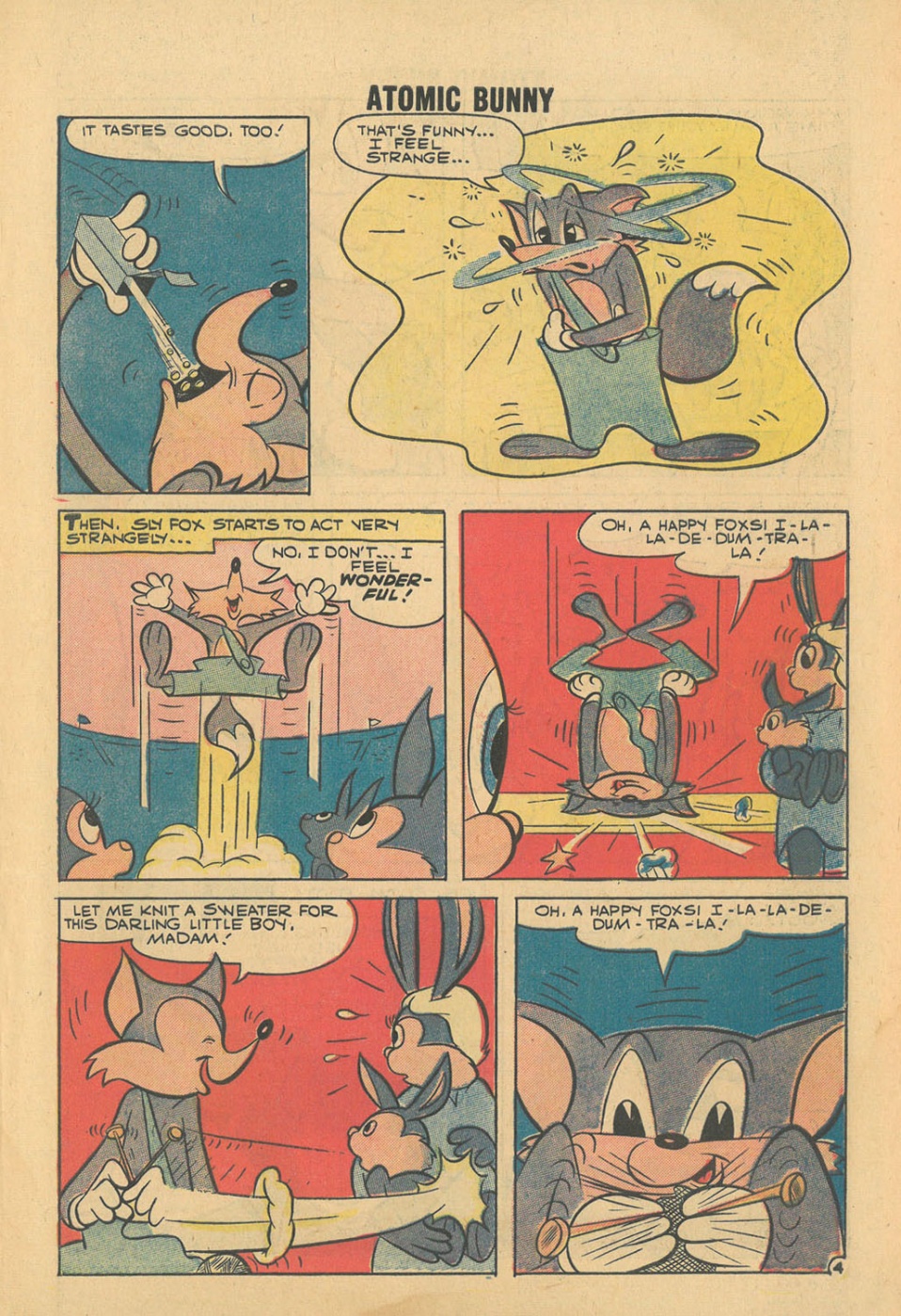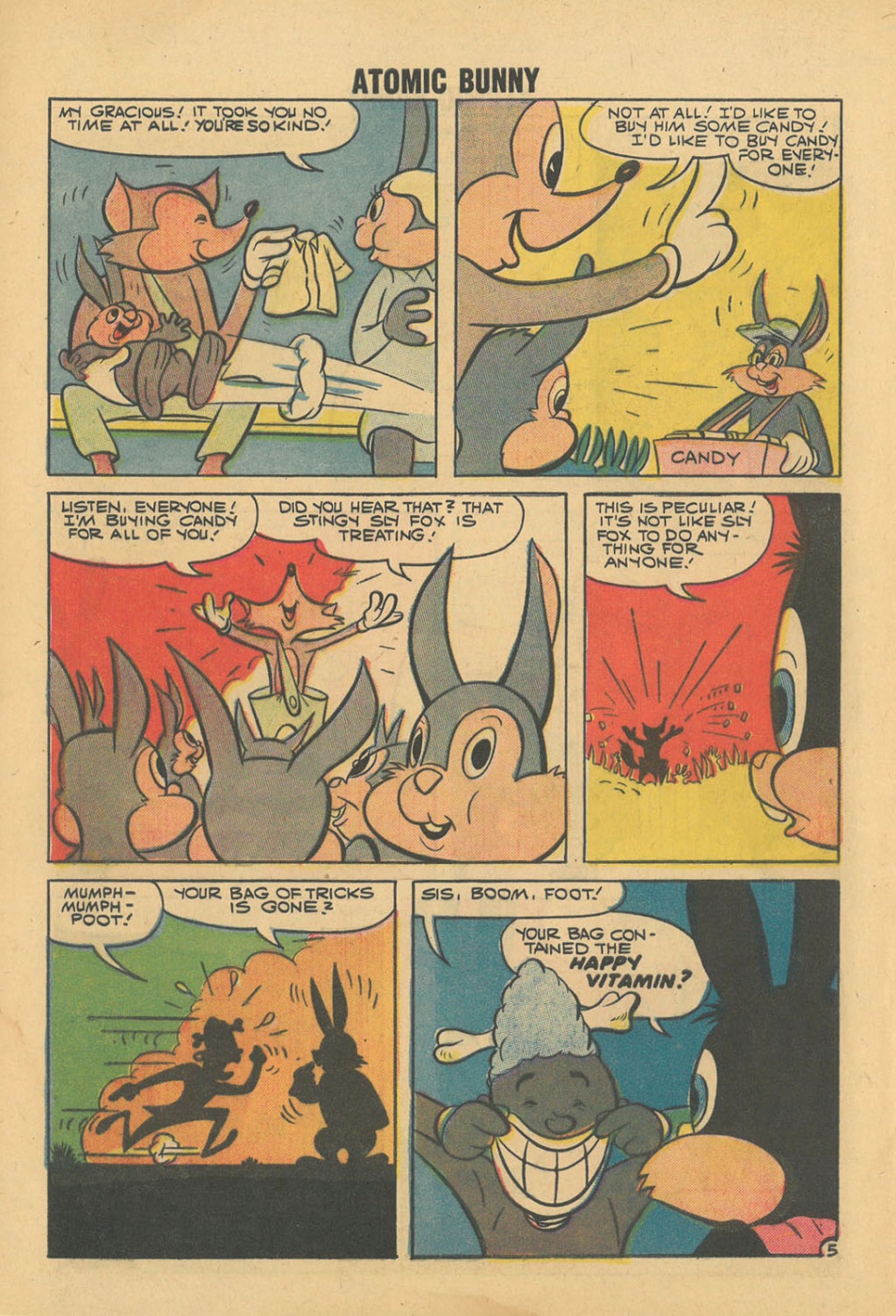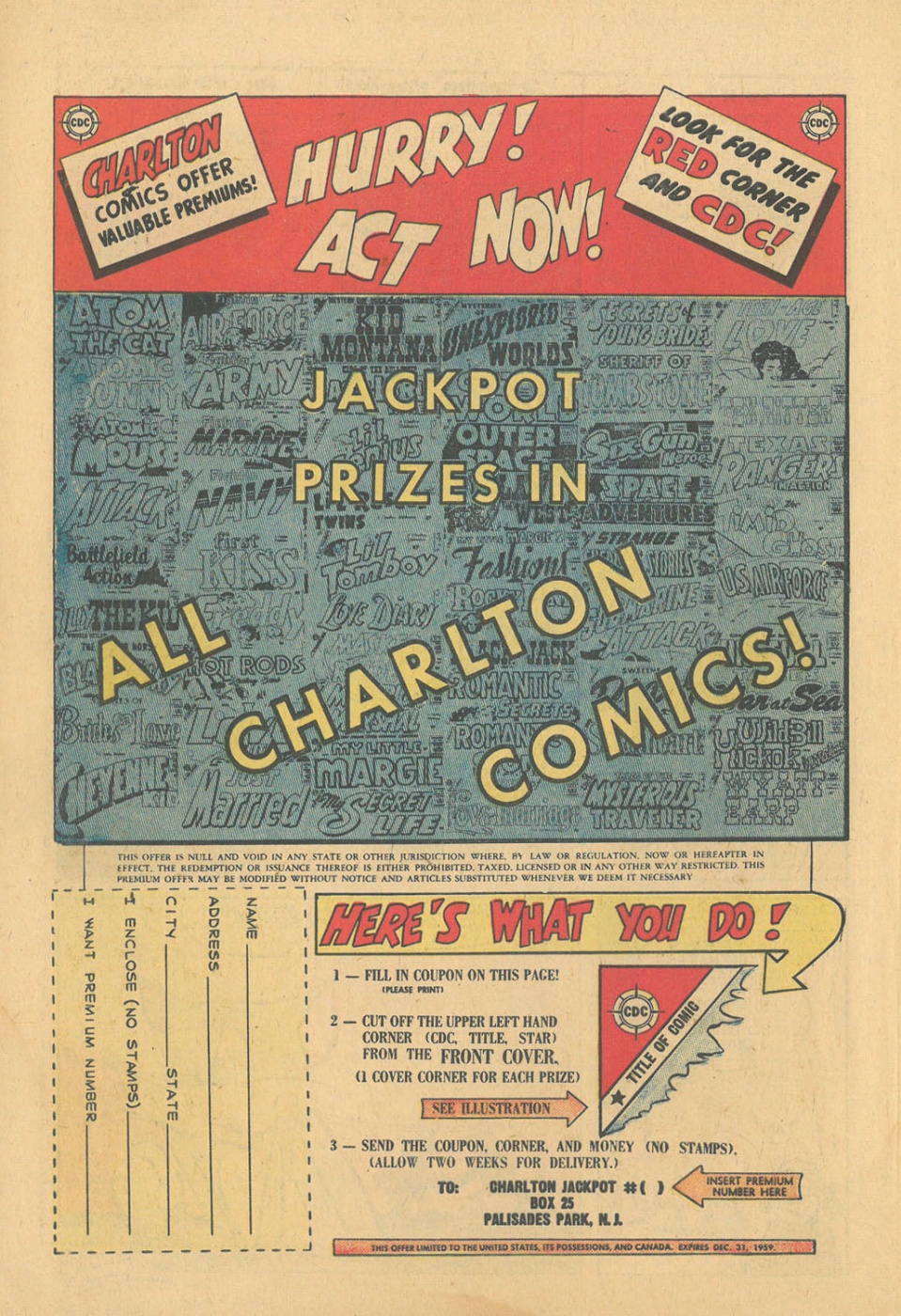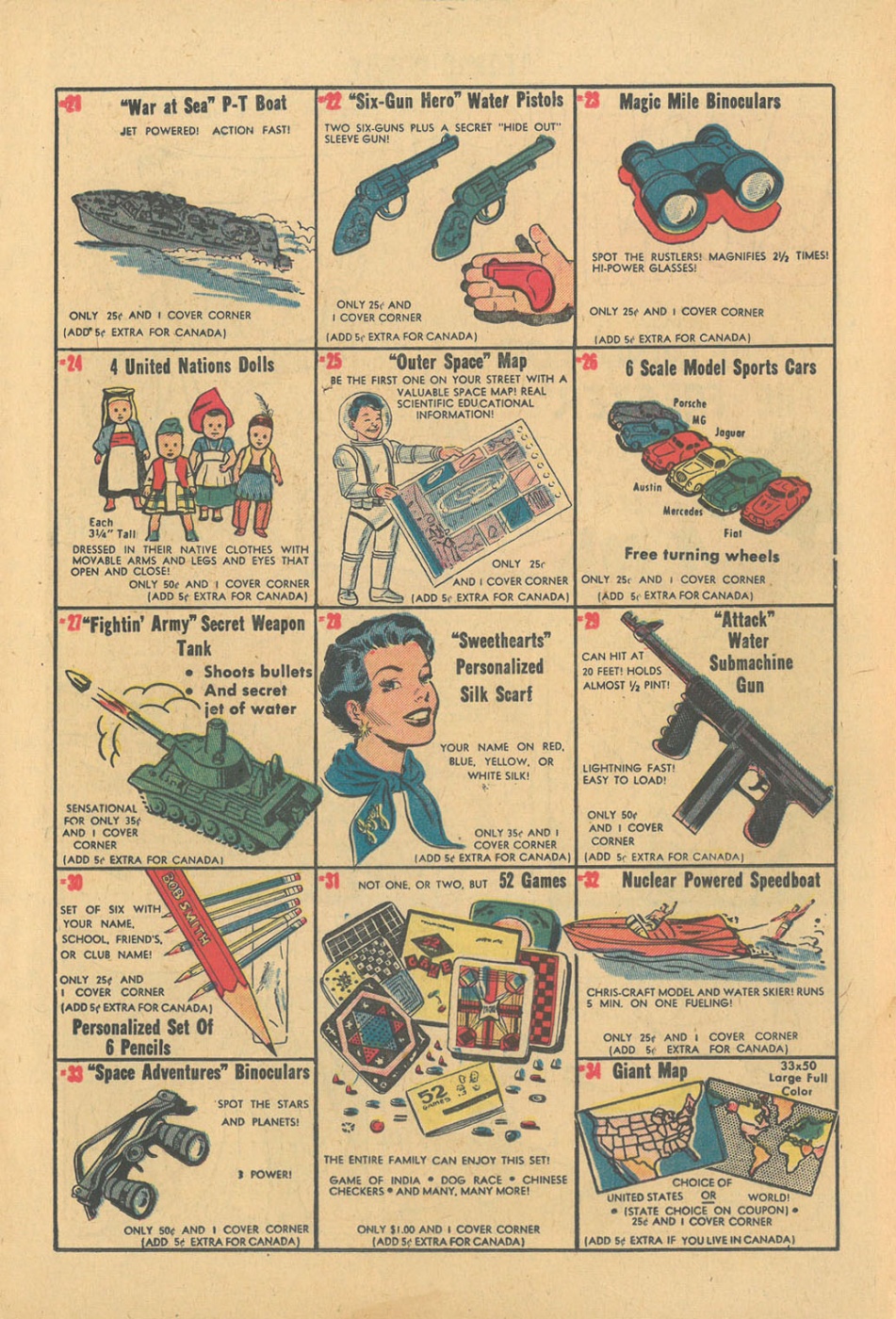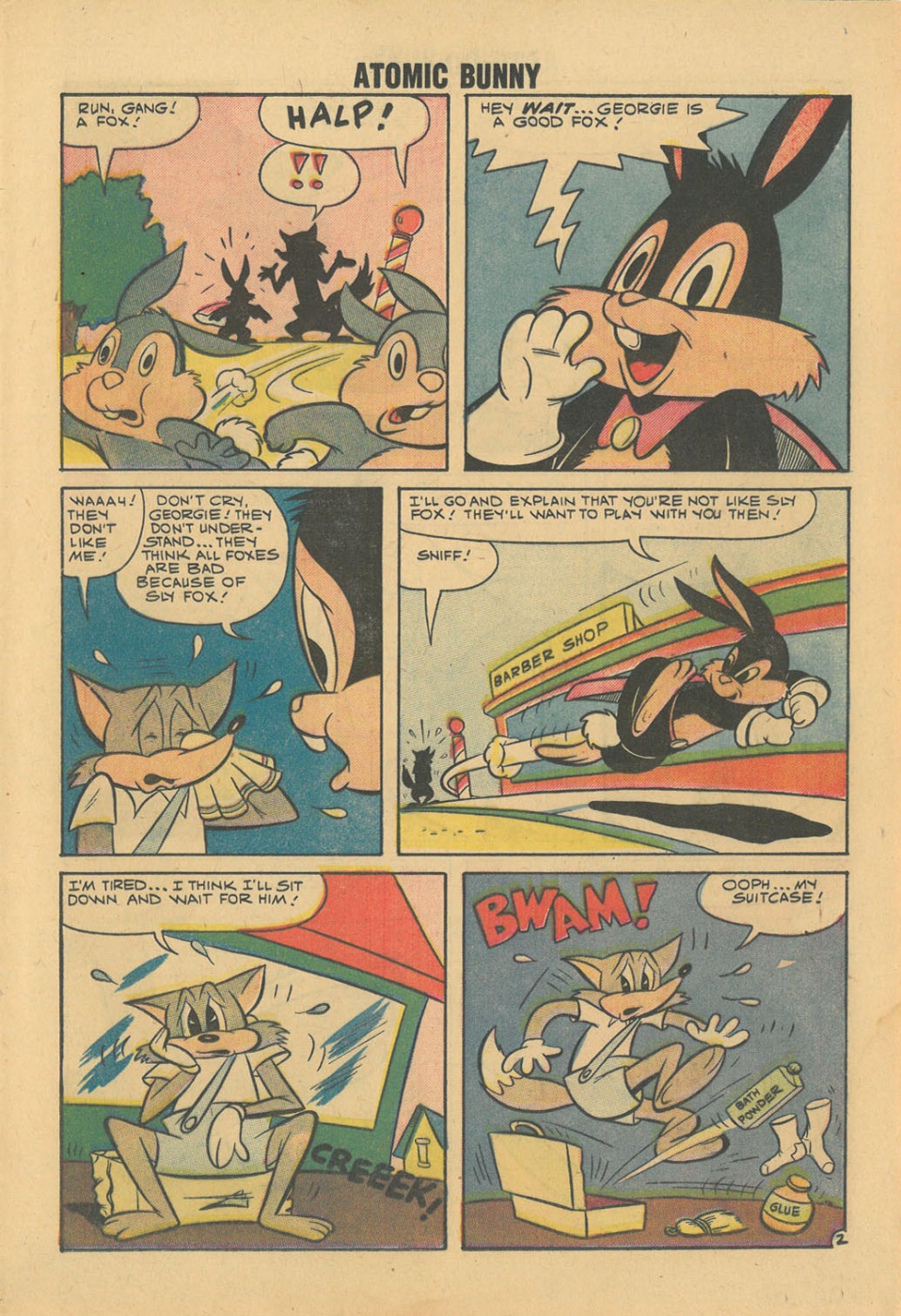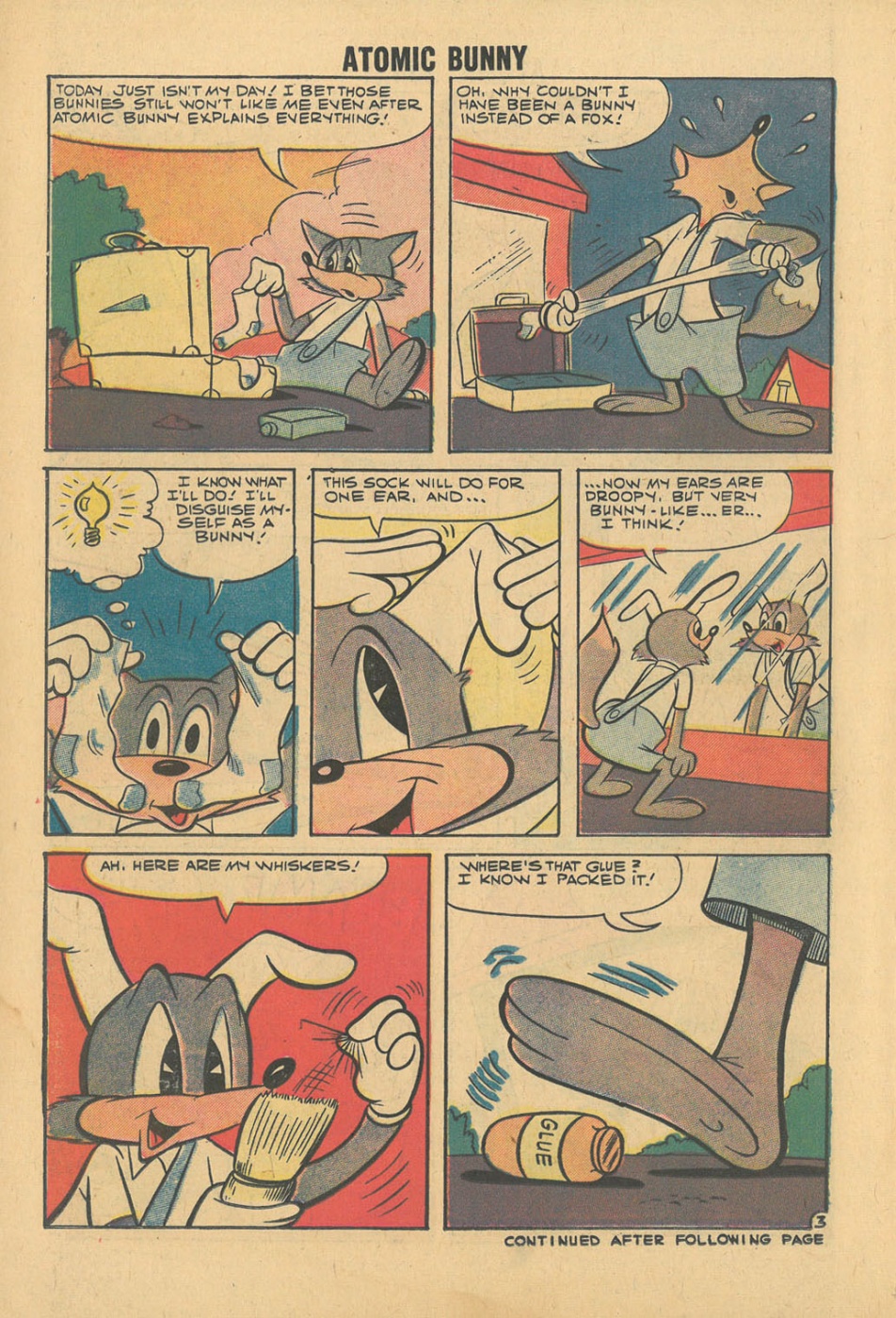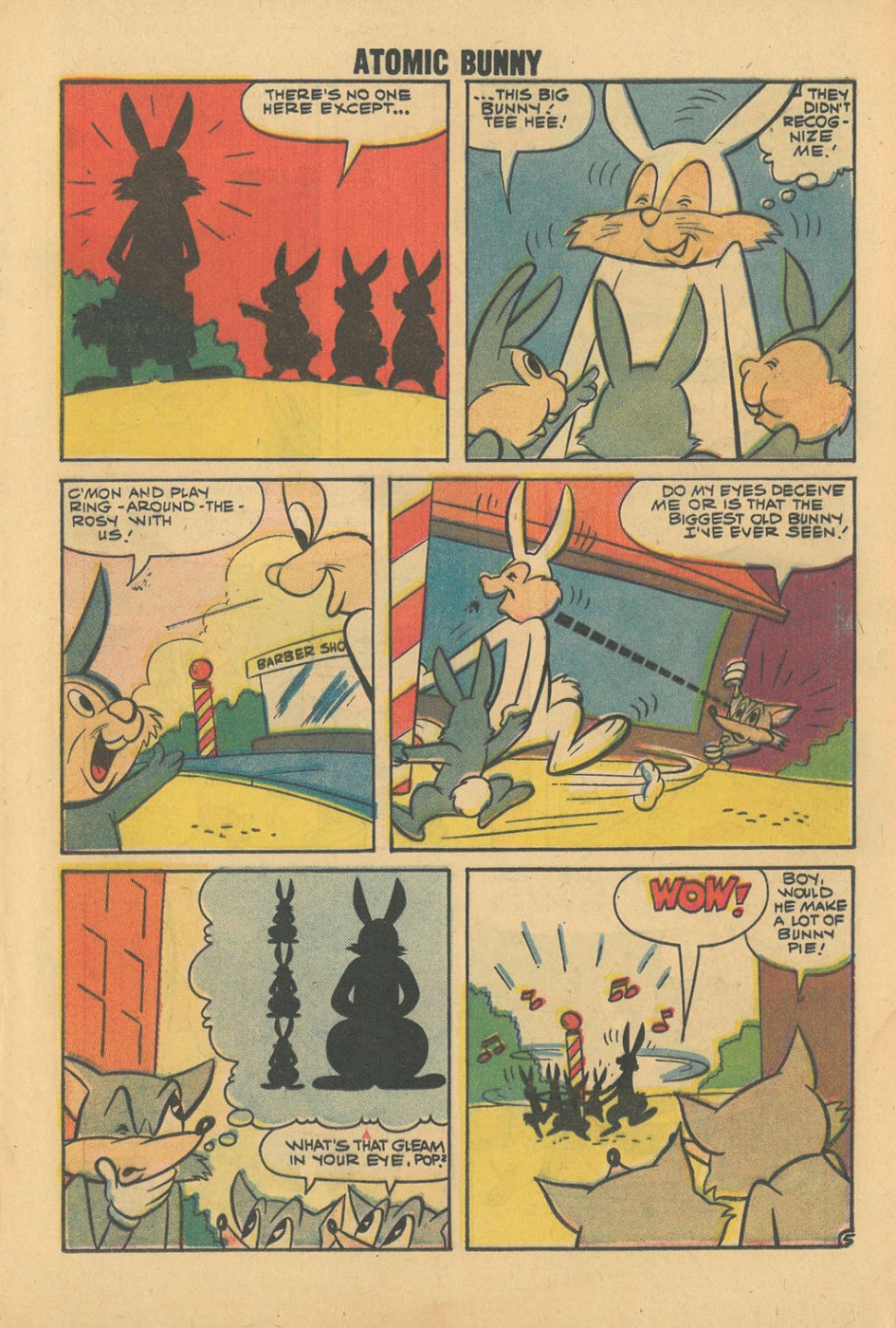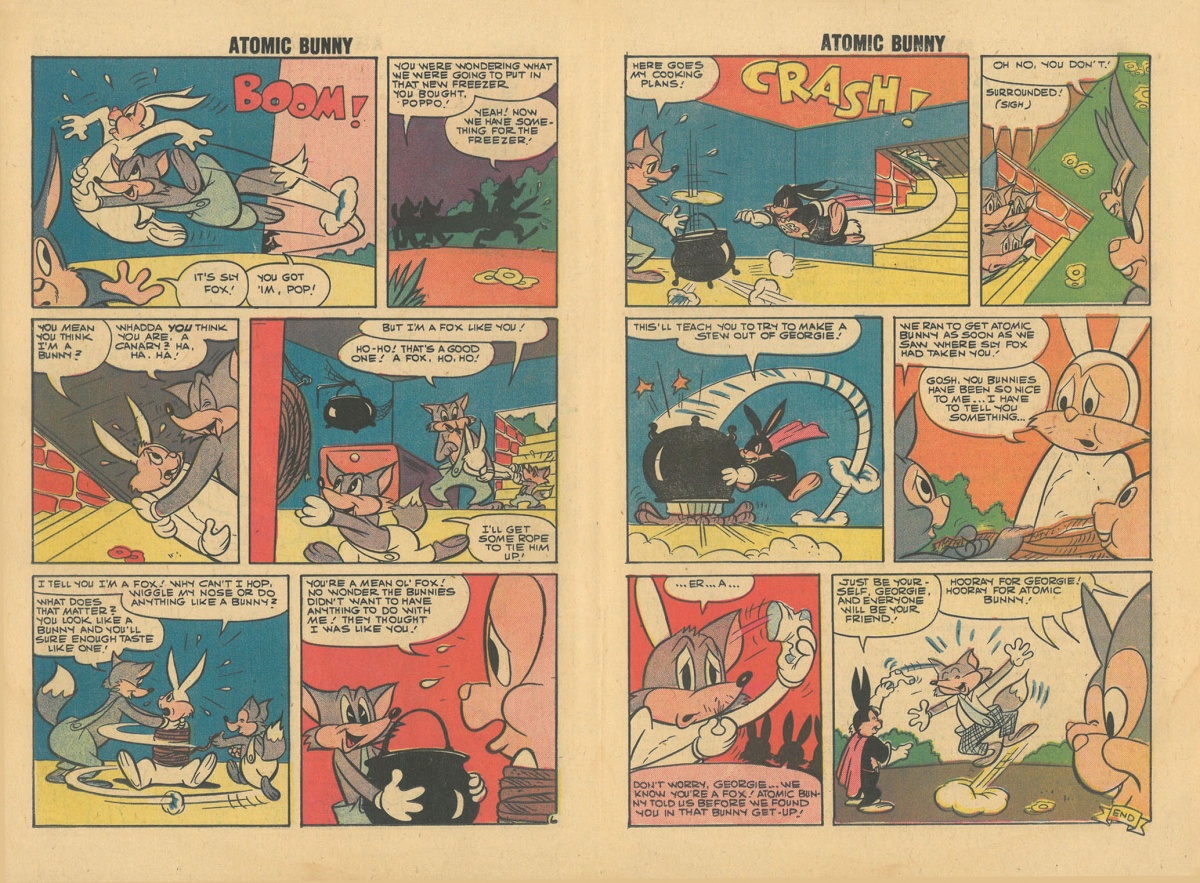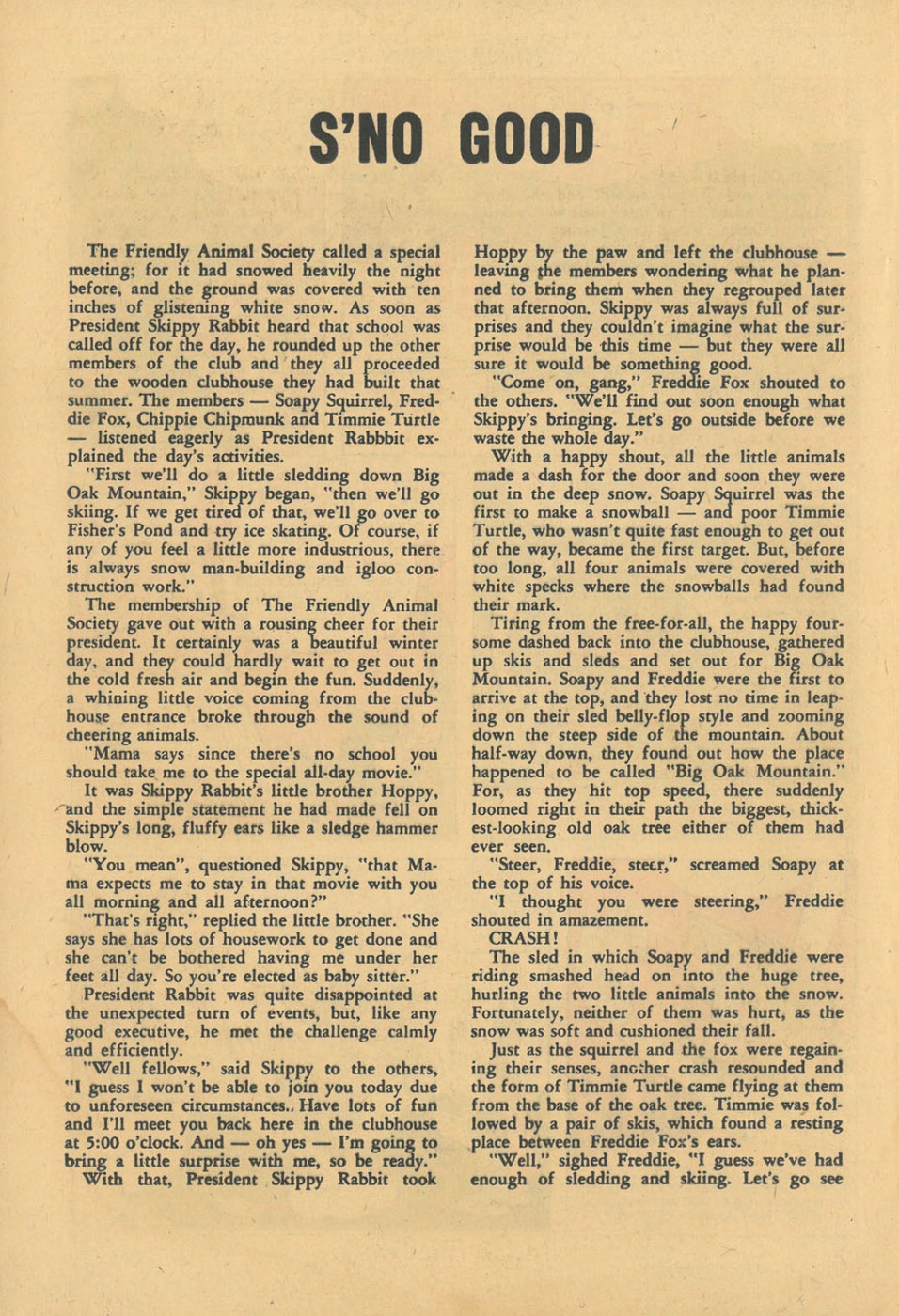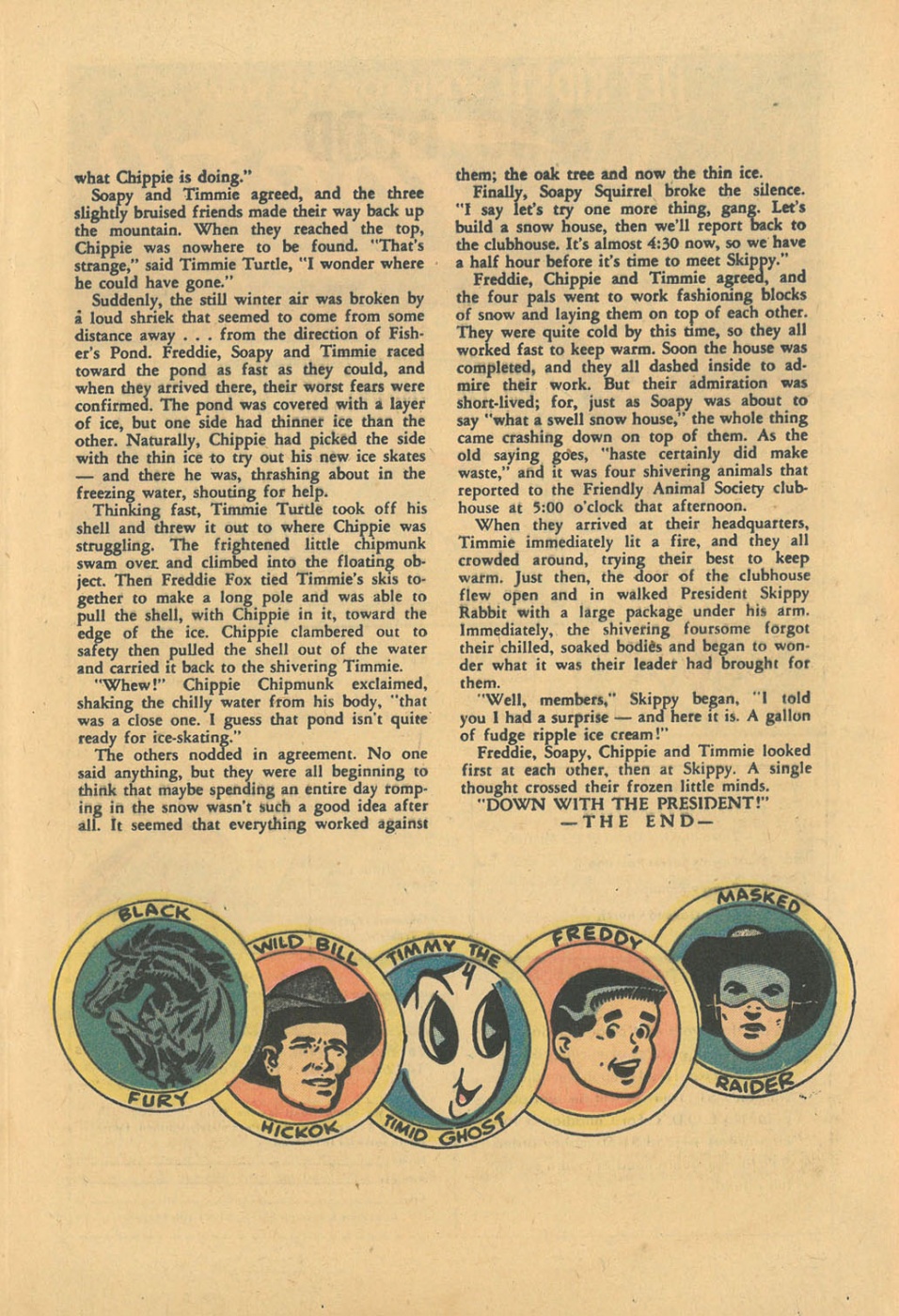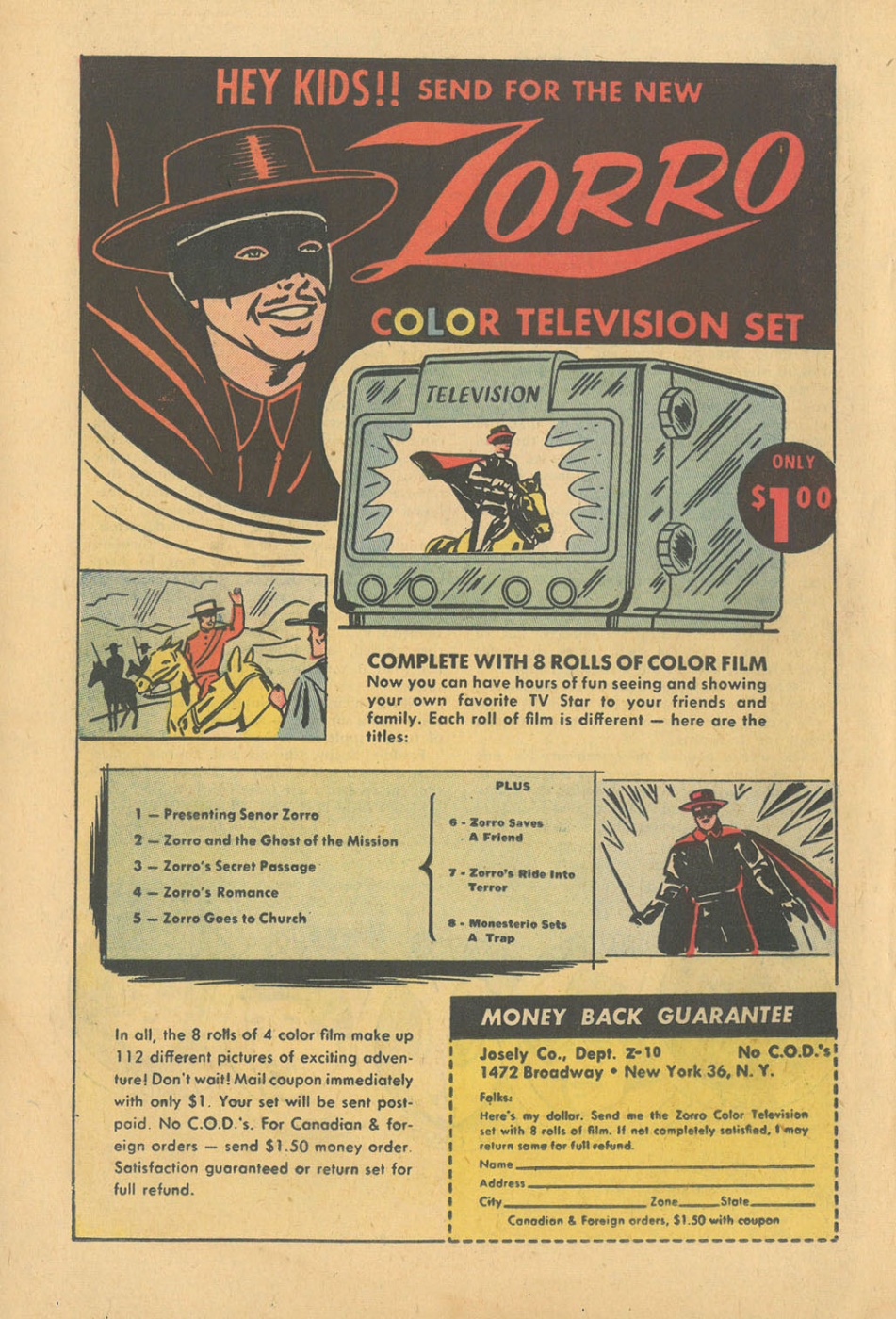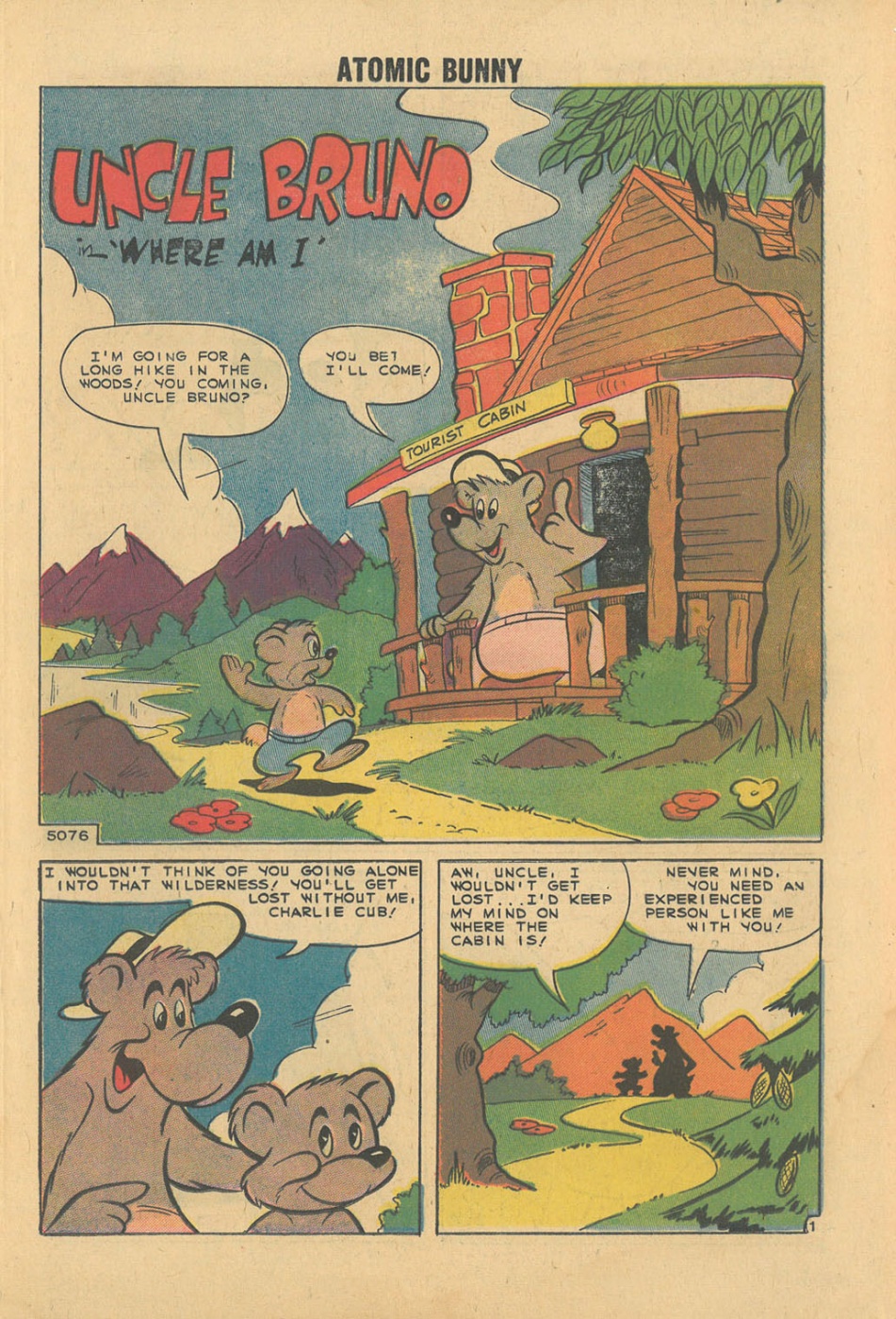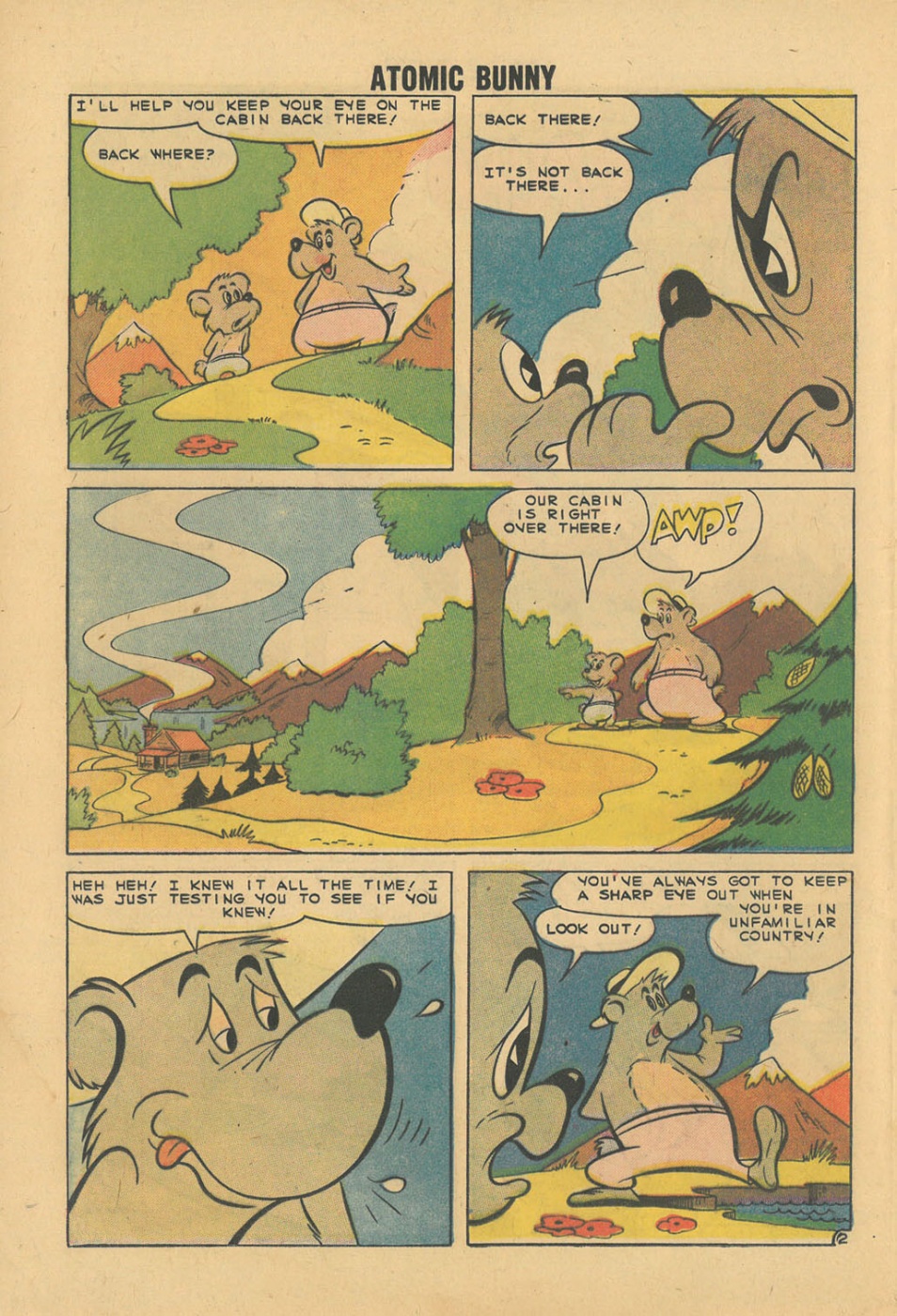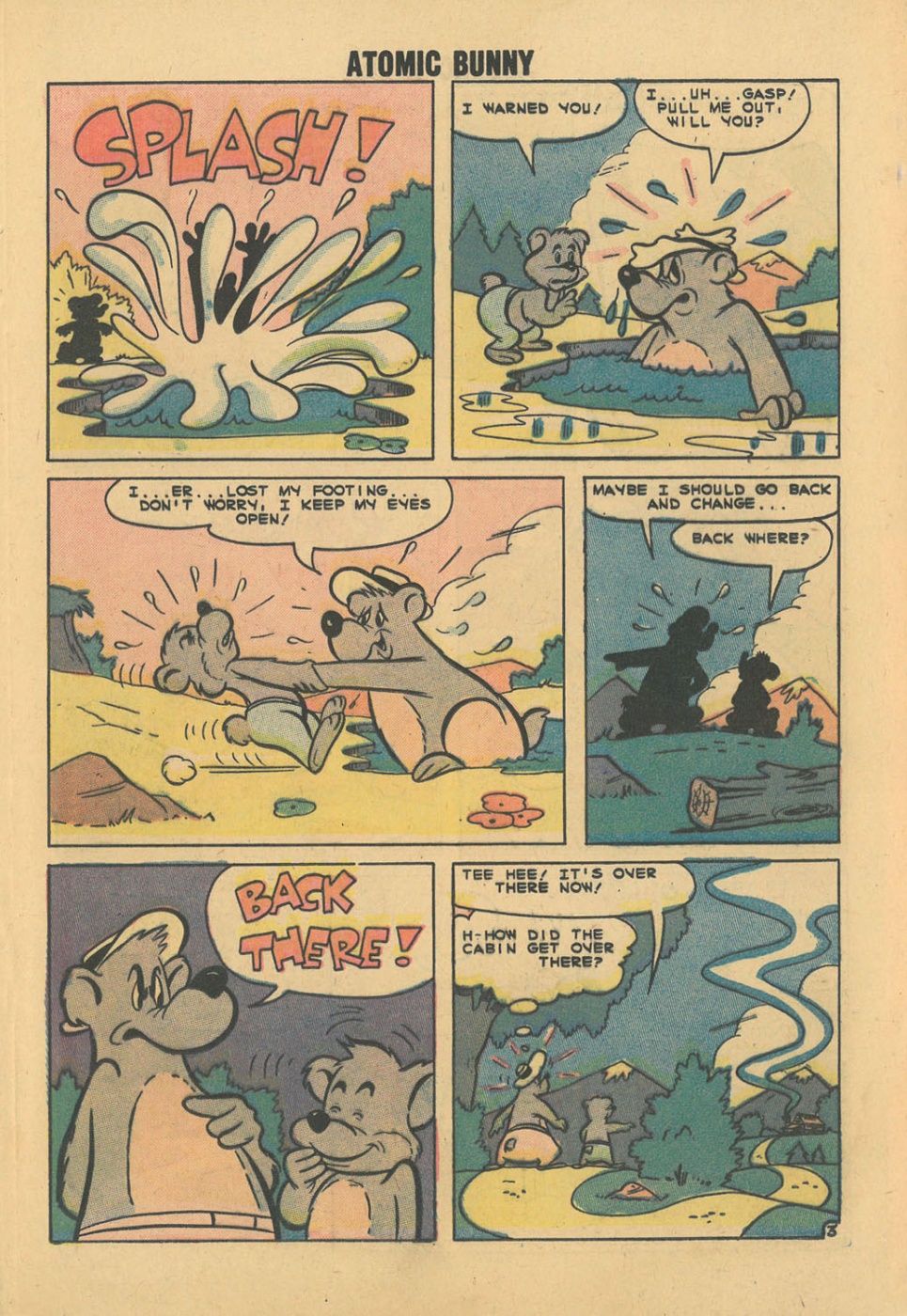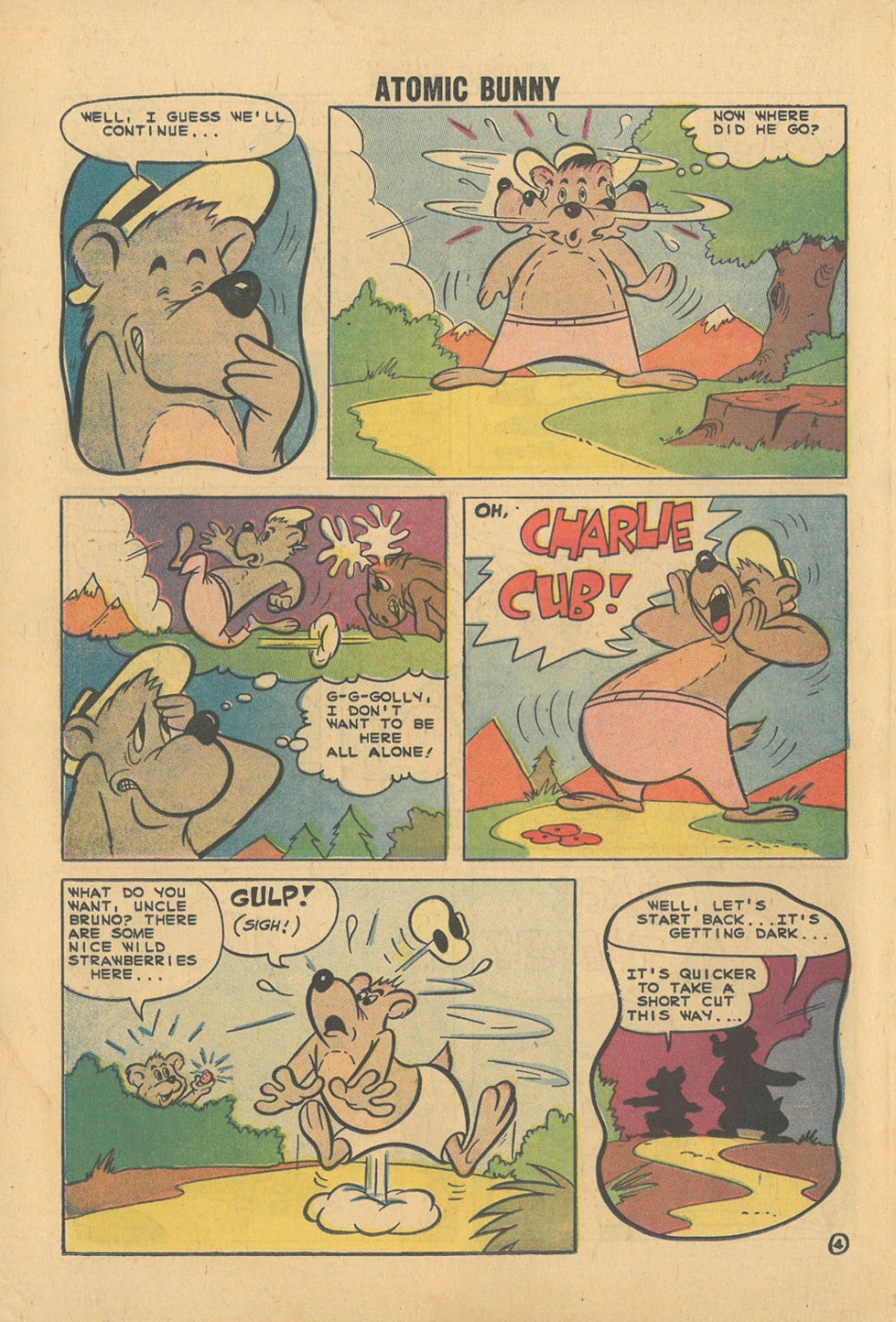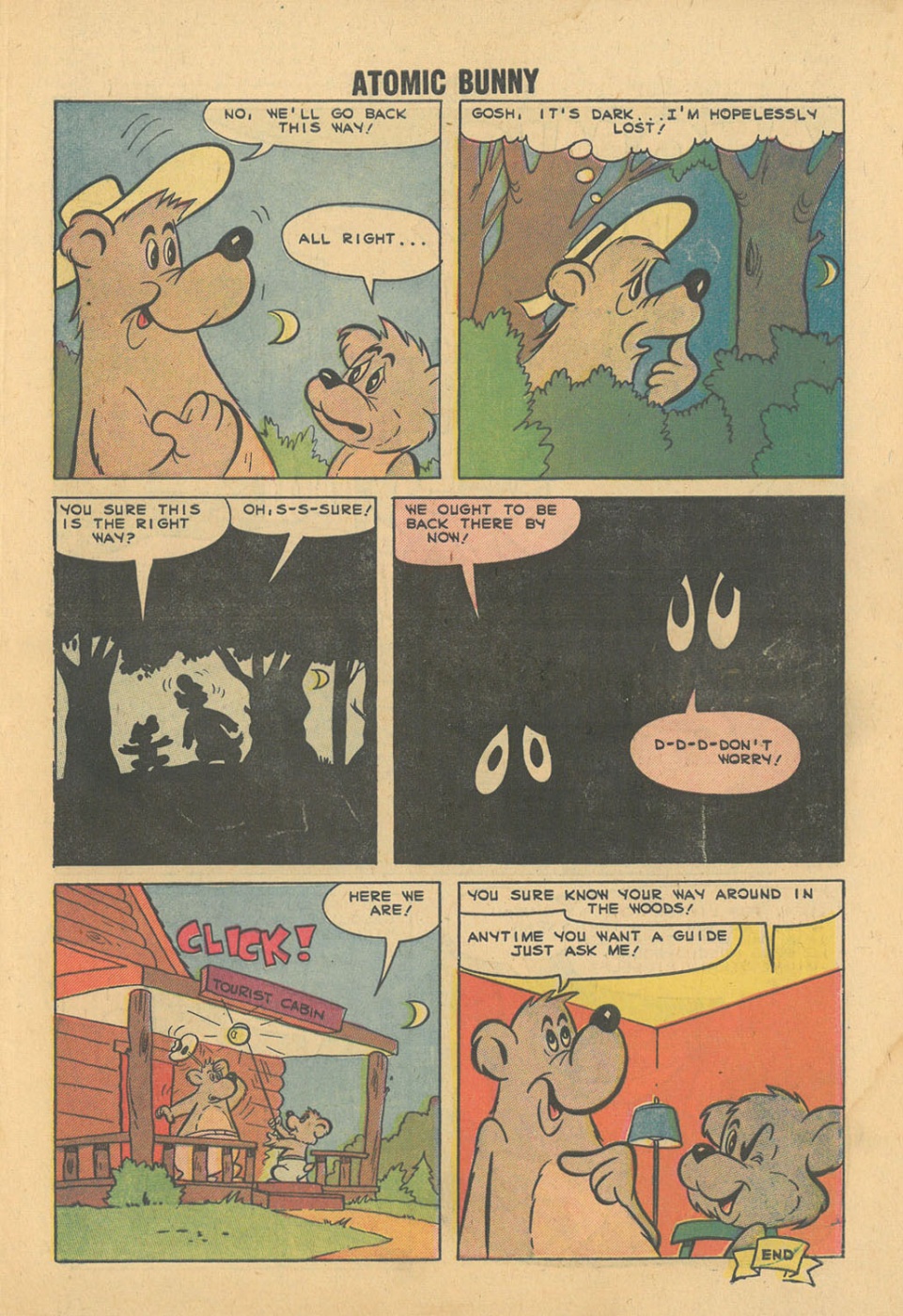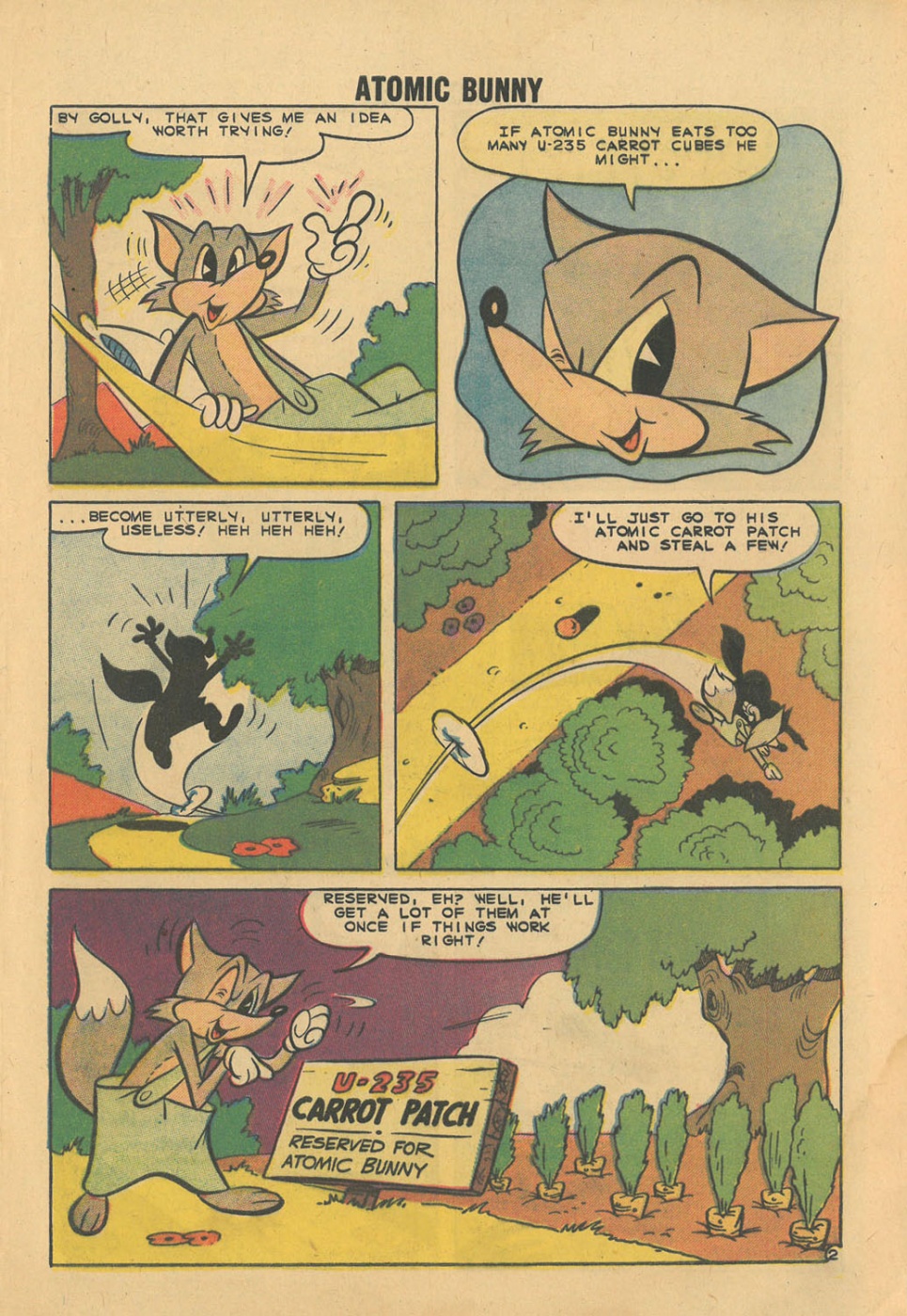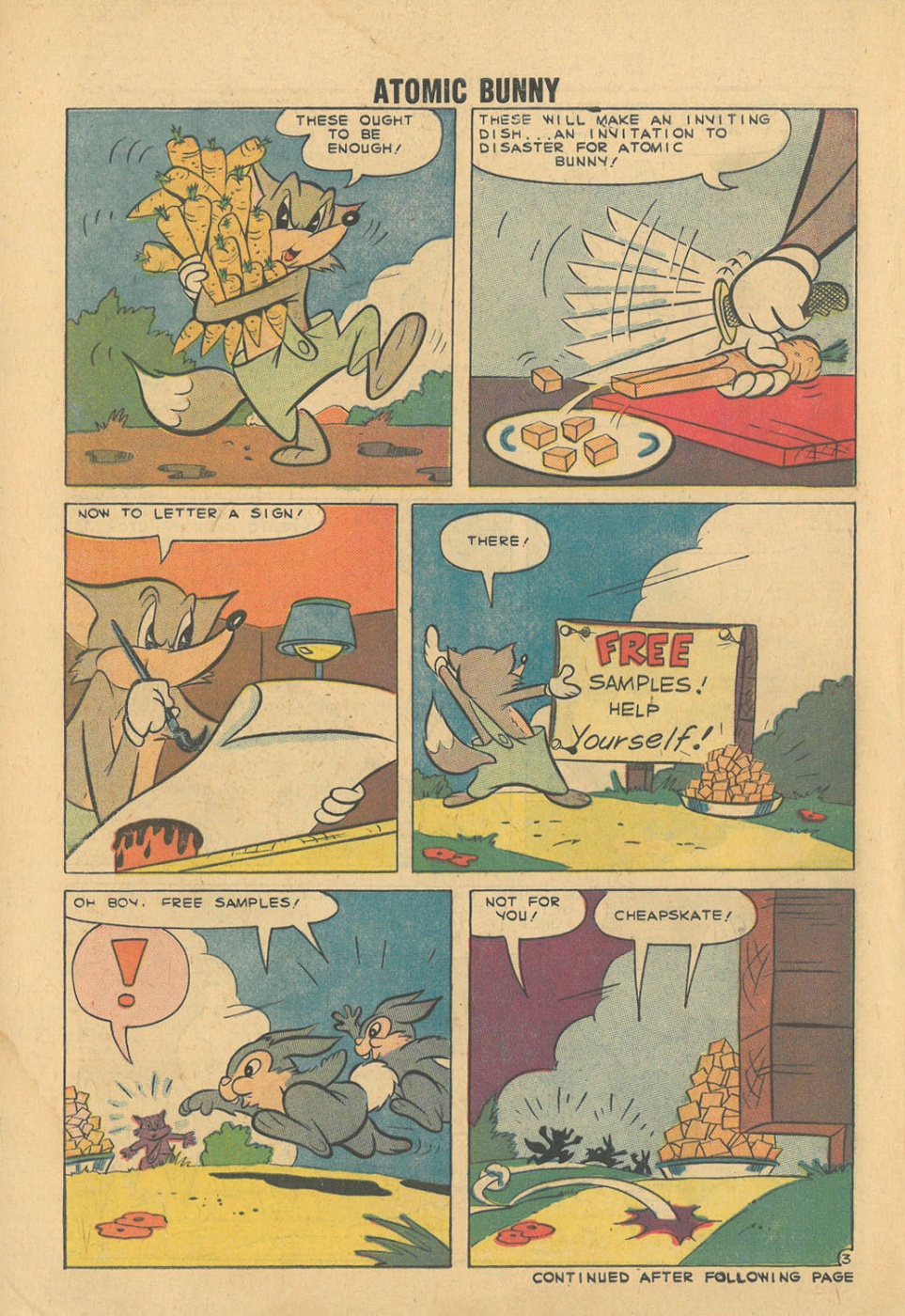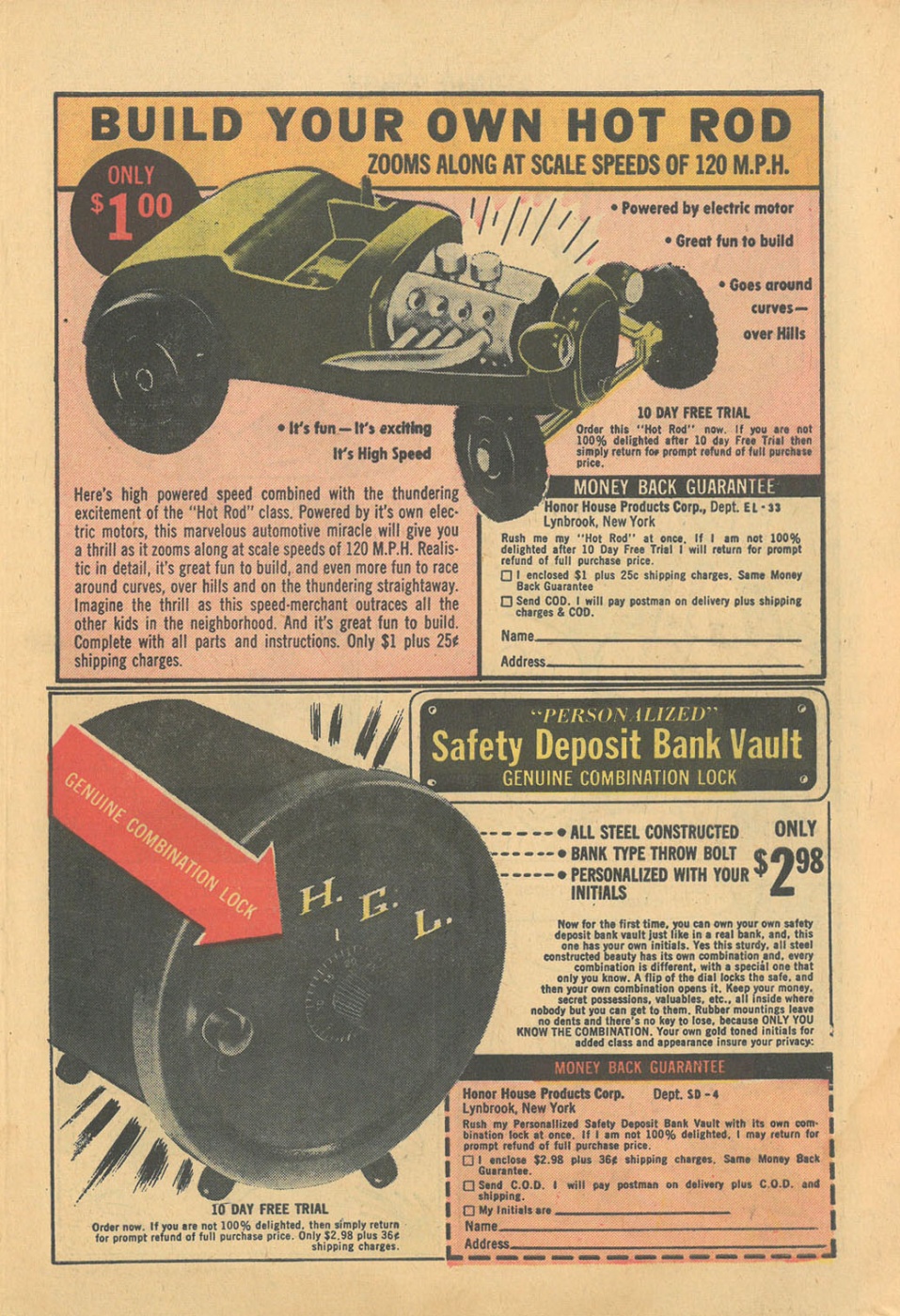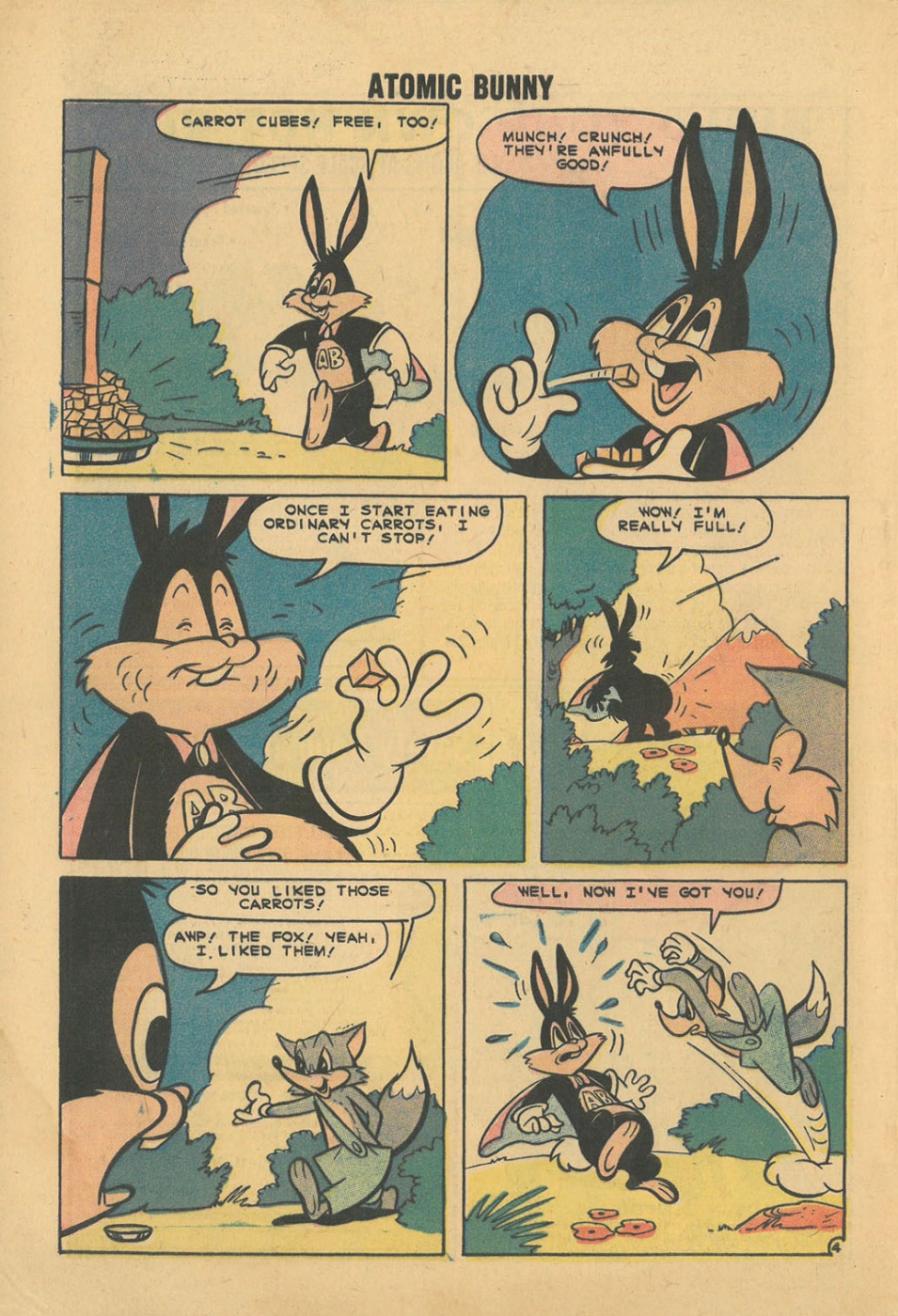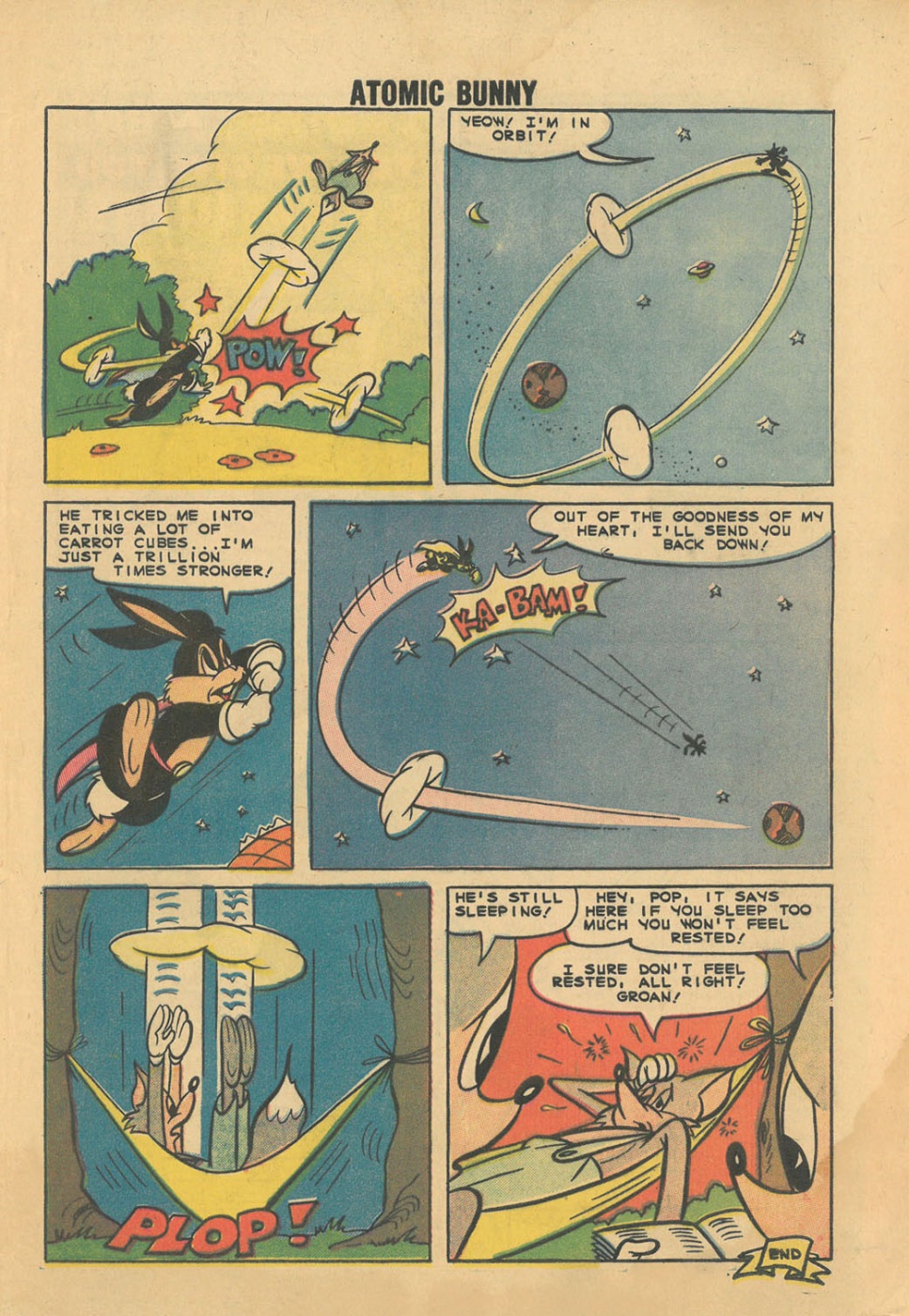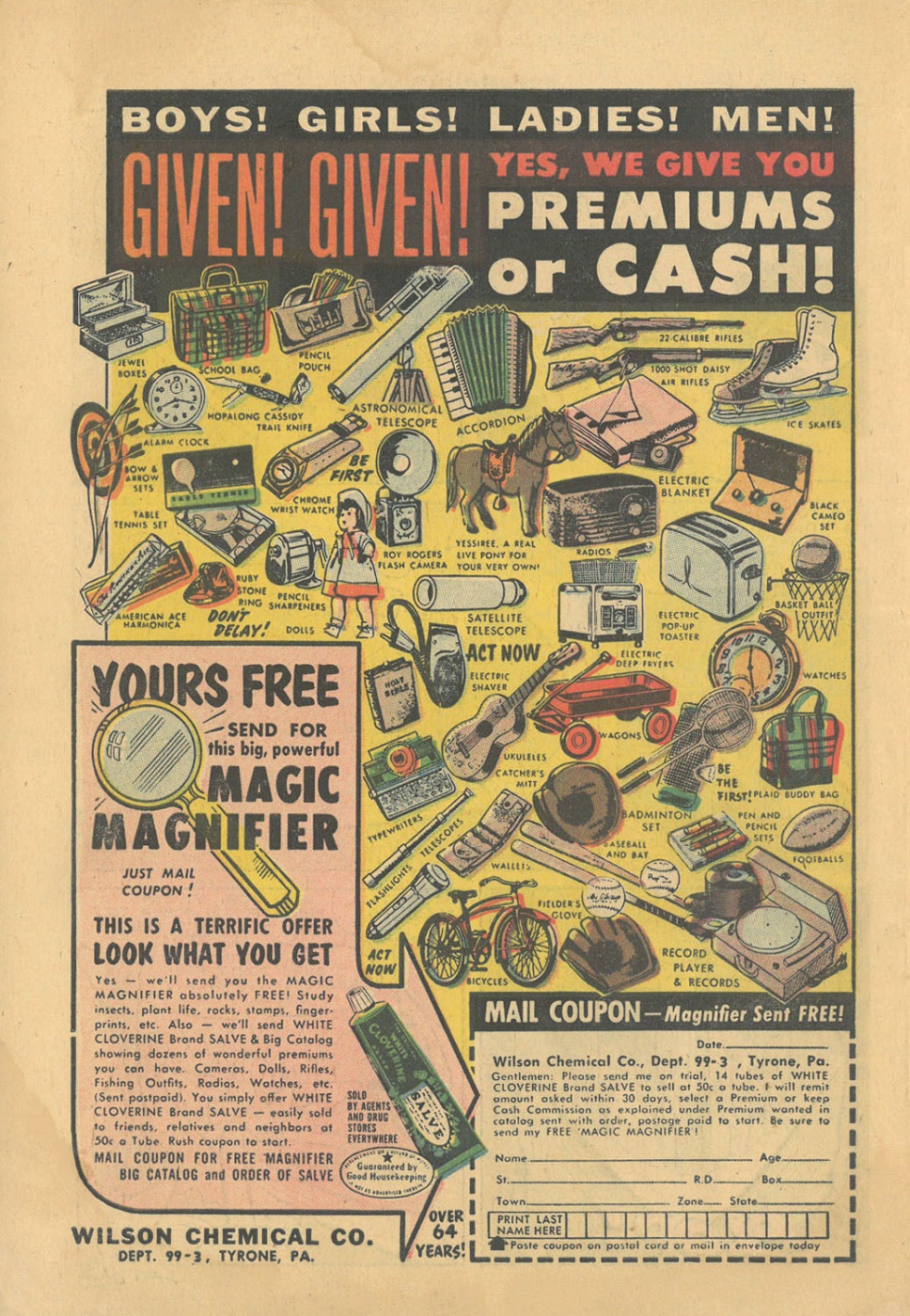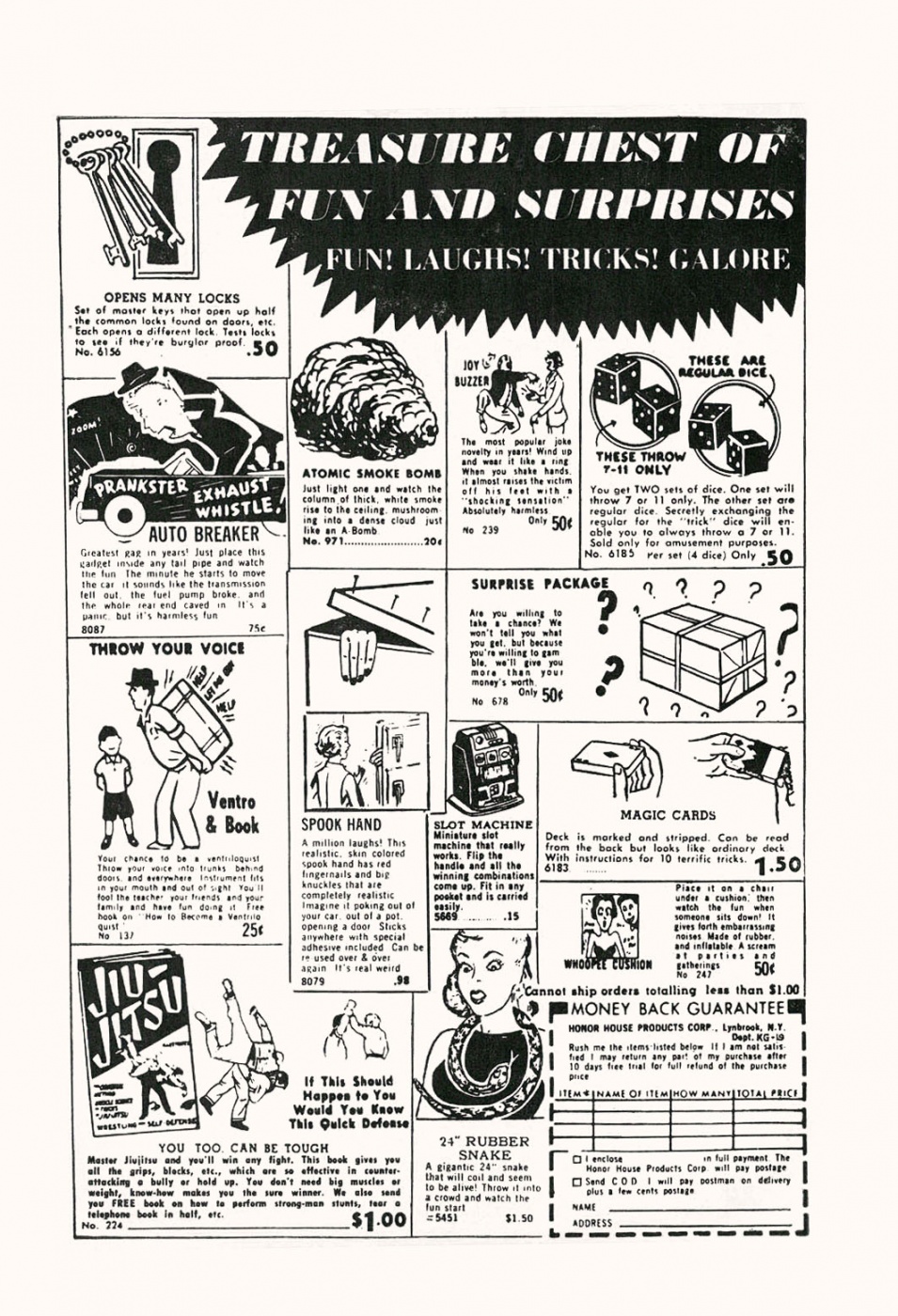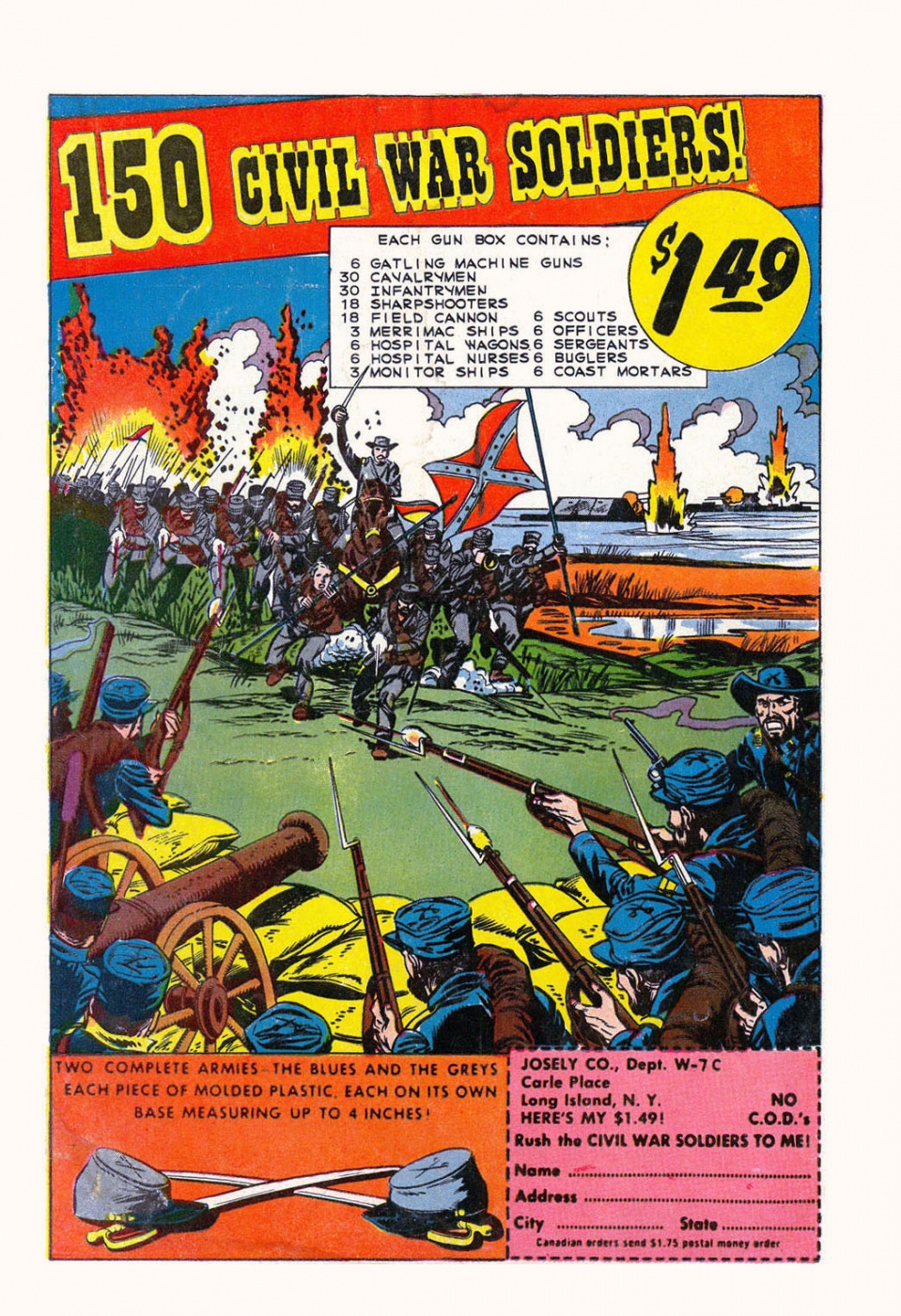 Latest posts by Roman Marshanski
(see all)