8 Weirdest News of the Month
Check out the weirdest news we have found for you for the month of May. This has been a really weird month, if you follow the news. Of if you don't follow the news, just check the headlines below and you will be surprised how weird the world got.
1. For a limited time, you could get high on weed for free.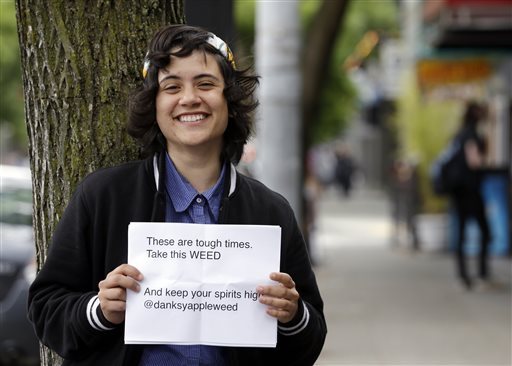 "A woman who calls herself the 'Weed Fairy' distributed free nuggets of marijuana to people in Seattle over Memorial Day weekend, taping the free pot on fliers around a city neighborhood."
Source: The Modesto Bee
2. Dropping cash and tweeting about it – ain't it a good world?
"Someone is dropping envelopes full of cash across San Francisco — and causing an international frenzy on social media. An anonymous man with the Twitter handle @HiddenCash has been hiding money throughout the city since Friday, leading scores on a scavenger hunt. His Twitter following exploded from a few hundred Friday to more than 80,000 and counting by midday Tuesday."
Source: Merced Sun-Star
3. Insurance Scam with Dead Deer (No Animals Harmed, Hopefully).
"District Attorney Seth Williams said Wednesday that Galati [body shop owner] coached customers to claim they'd struck a deer rather than a car. That way, insurance companies would consider them 'no fault' accidents and pay the claims without raising the customers' premiums. Investigators say Galati stored deer carcasses, blood and fur in the back of his shop to use as props."
Source:
The State
4. Food Inspectors Kidnapped by a Truck Driver.
"Argentine truck driver upset that inspectors found irregularities with his refrigerated cargo shut two inspectors in the back and took them on a long, cold ride."
Source:
The Brandenton Herald
5. Groundhog Wreaks Havoc At The Graveyard.
"A sheriff's deputy investigating reports of vandalized flags at an upstate New York cemetery has caught the culprit in the act. It was a groundhog… [sheriff] says he wouldn't have believed the groundhog was responsible if his deputy hadn't watched the animal take the flags, break them with its front paws and take them into its den."
Source:
The Brandenton Herald
6. Burglar Says He Was Only Trying To Borrow Some Eggs.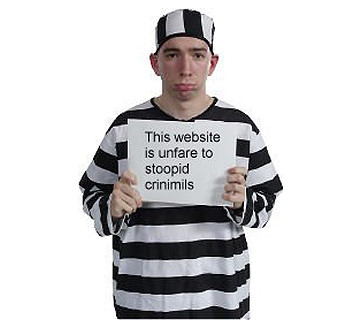 "A southeastern Pennsylvania man charged with breaking into a neighbor's house says he was only borrowing eggs to make breakfast." He ended up getting "charged with felony burglary and related charges". But at least he got some eggs.
Source: The Sentinel .
7. Cat Saves Boy From A Dog – Who Is Man's Best Friend?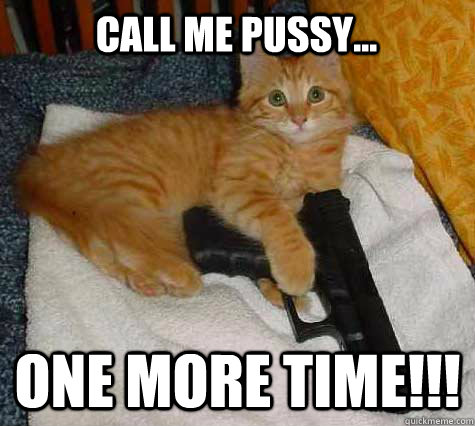 "A brave feline has proven that cats can be just as loyal as man's best friend, by saving its young owner from a dog attack on a California street on Tuesday."
Source: The Independent
 
Here is the video that shows that brave cat in action:
8. Teens Get In Trouble for Sharing Porn Teacher Has Shown Them.
"Two students in Kansas City, Kan., were suspended last week when their teacher accidentally displayed pornographic images on an overhead projector, KCTV reported. One student snapped a photo of the projector screen and sent it to her boyfriend, who sent it to someone else, according to the station. They were suspended for 'inappropriate use of electronics', a parent told KCTV."
Source: The Washington Post
What to do next?
1. Have your own article about something weird? Submit your article
2. Want more weird news? Check out our collection of Weirdly Satirical News

Latest posts by Roman Marshanski
(see all)