This Is Why British Banks Refuse Large Cash Withdrawals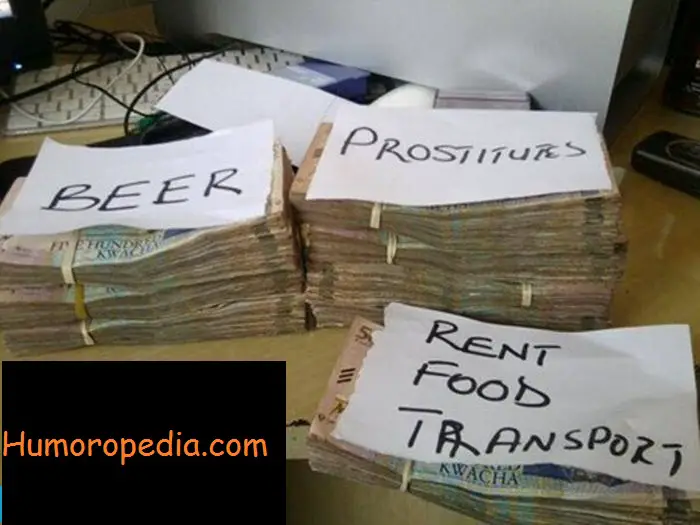 We all know banks are annoying. They take your money, give it to other people, make a handsome profit, and then pretend they are poor. The government, on the other other hand, pretend that they believe the bankers and give them plenty of help.
Well, I do agree that bankers need plenty of help. But the government money is the worst way to help them. The best way to help them is to confine them all to mental asylums and electrocute them a few times a day, showing them their obscene bank balances each time they are electrocuted. It would definitely help them understand the plight of the poor.
When the bankers ask: "Why are you electrocuting us?"
We would say: "We are helping you, just like you helped our economy."
All these things I said above are obvious, but they underscore the increasing hypocrisy of big British banks and all other big banks as well. Now it is not enough for them to screw you over the usual way, they also want to screw you over in a new, exciting way.
So they prevent their customers from withdrawing large amounts of cash. They would prevent you or anyone else from withdrawing a large amount of cash if you cannot provide evidence of why you want it. But why should you be able to provide it? Perhaps you want to see an expensive hooker.
If those bankers were good people, that would have been kinda "okay". But the bankers who started this practice did something much worse than just spend money on hookers and drugs. They have actually helped drug cartels launder the dirty money. I am talking about the British bank HSBC, though I am pretty sure the other banks have been doing the same thing as well. They just did it a bit smarter and did not get caught.
But talking about the subject of refused cash withdrawals, I think it would be interesting to mention one of the customer stories, as reported by BBC:
"When we presented them with the withdrawal slip, they declined to give us the money because we could not provide them with a satisfactory explanation for what the money was for. They wanted a letter from the person involved."
They did eventually give him the money, but only when he lowered his request from £5,000 to £3,000. The banker manager has apparently spent the rest £2,000 on a very beautiful hooker.
Conclusion: keep your money in your mattress and don't pee in your sleep.
Want more funny stuff?
Check out Banker Jokes as funny as bankers are corrupt
or Money Jokes as funny as Obama's Financial Adviser is retarded

Liked this page?
Then why not get our iOS app from
Apple App Store
? Then you will have the world's biggest collection of jokes and inspiring quotes right in your pocket, and the app will work faster than the site, so it will save you time and keep you entertained.

Latest posts by Roman Marshanski
(see all)