Restaurant Owner Tries to Murder Customer Who Found A Roach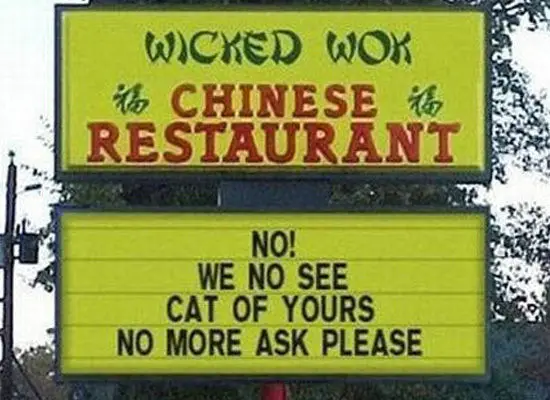 Suppose you come into a restaurant, order an eggroll, and start munching it, only to find a roach inside? What would you do? Would you just go to another restaurant or would you ask for a refund?
`
If you said "ask for a refund", you may be shot at (with a big gun). That's what happened in Birmingham, Alabama. The owner of a Chinese restaurant got upset and tried to shoot a female customer who found a roach in her egg roll. Before doing so, however, he gave her a full refund. What an excellent business owner! We all have something to learn from him.
"The name of the restaurant?" – You may ask, eager to avoid it. Well, it is called "Good Friends Chinese & Seafood" (yep, they turned out to be really good friends). I always thought there is something sneaky about the people who call themselves "good friends".
This time my suspicion turned out to be totally right: not only the guy was not a good friend, he also got upset very easily. Let's not blame him though. Let's blame somebody else. I mean it seriously. Perhaps if Congress did a better job, people wouldn't be that angry. So let's be nice to him.
The guy – Chun Ching – has been charged with attempted murder. But they did not say anything about the roach. I wonder if the animal rights group has put him back into the wilderness.
What We Recommend You Do: be careful with people calling themselves "good friends", especially if they serve roaches and have anger management issues like this guy:

Originally Reported by ABC 33/40

Latest posts by Roman Marshanski
(see all)