Man Who Kicked Police Horse Vs. Men Who Wheeled Away Credit Union Safe
This article is part of our series 'Who Is Weirder?'. In it we present you two stories of weird news and let you decide what person involved in those stories is the weirdest.
Man Who Kicked Police Horse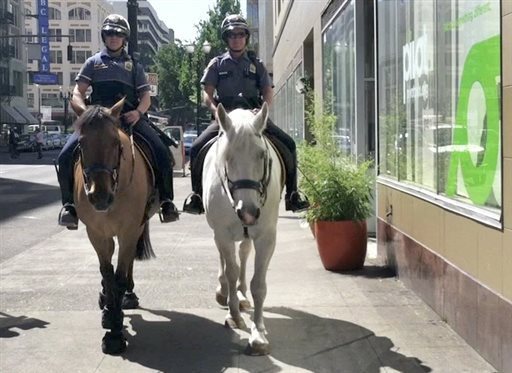 Would you kick a police horse? "Why?" You may ask. Well, this man did not need a reason. He just did it. Apparently he was acting under the magic of Nike's "just do it" slogan. He thought that if he has "just done it", then something beautiful would happen, like he would get arrested. Apparently, some people have a skewed view of "beautiful". Arrest is of course an ugly thing.
According to Kentucky.com, "Police in Portland, Oregon, say they have arrested a 29-year-old man accused of running up to a police horse, uttering a 'karate-like battle cry' and delivering what a spokesman calls 'a jumping, double kick" to the horse's right thigh.'"
Men Who Wheeled Away Credit Union Safe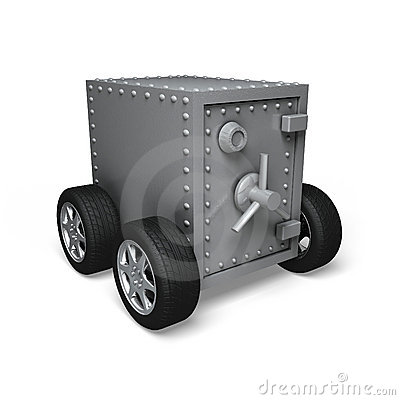 Would you steal a safe on wheels? What if you could just wheel it away? If you said "yes", you're in trouble: you would have to go to jail, just like the two guys who actually stole it. They were apparently also acting under the magic of Nike's "just do it". Don't worry though: I wouldn't tell on you. Our nonsense aside, why don't you read facts in the next paragraph?
Here is what HamptonRoads.com – the original source of this story – has reported:
"How do you steal $120,000 from a Suffolk credit union?
Step one: Cut power to the building about 2:30 a.m. and pry open a rear door.
Step two: Find the back room with the 4-foot tall safe on caster wheels.
Step three: Roll it outside and down the sidewalk to your getaway car.
That is how federal agents believe two men ripped off the Metropolitan Church Federal Credit Union in February."
We write for you,
so let us know your opinion:
Liked this page?
Then why not get our iOS app from
Apple App Store
? Then you will have the world's biggest collection of jokes and inspiring quotes right in your pocket, and the app will work faster than the site, so it will save you time and keep you entertained.

Latest posts by Roman Marshanski
(see all)