12 Best Leonard Nimoy's Spock Quotes From Star Trek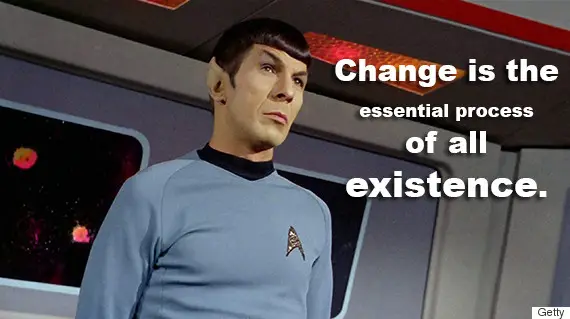 Enjoy these famous Spock quotes and sayings from Star Trek. They will inspire you.
When you eliminate the impossible, whatever remains, however improbable, must be the truth.
2. I could not deprive you of the revelation of all that you could accomplish together, of a friendship that will define you both in ways you cannot yet realize. – Check Out More Funny Friendship Quotes –
3. Without followers, evil cannot spread.
4. Insufficient facts always invite danger.
5. Live long and prosper.
6. The needs of the many outweigh the needs of the few, or the one.
7. Computers make excellent and efficient servants, but I have no wish to serve under them.
8. Fascinating is a word I use for the unexpected, in this case I would think interesting would suffice.
9. After a time, you may find that having is not so pleasing a thing after all as wanting. It is not logical, but is often true.
10. May I say that I have not thoroughly enjoyed serving with Humans? I find their illogic and foolish emotions a constant irritant.
11. Space: the final frontier. These are the voyages of the Starship Enterprise. Her ongoing mission: to explore strange new worlds, to seek out new life-forms and new civilizations; to boldly go where no one has gone before.
12. I realize that command does have its fascination, even under circumstances such as these, but I neither enjoy the idea of command nor am I frightened of it. It simply exists, and I will do whatever logically needs to be done.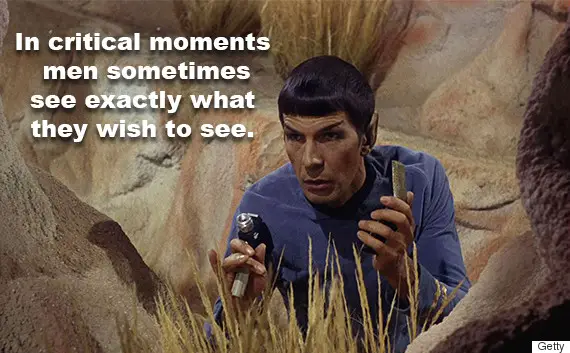 Liked these famous Spock quotes and sayings from Star Trek? Then share them with all your friends.
Related Links About Star Trek:
1. Entrepreneur: Remembering Mr. Spock: 10 of Leonard Nimoy's Most Memorable Quotes
2. The Hollywood Reporter: Leonard Nimoy's Best Spock Quotes
3. The Independent: Leonard Nimoy dead: Spock's best quotes from Star Trek