15 Honda Civic Problems And Complaints You Need To Know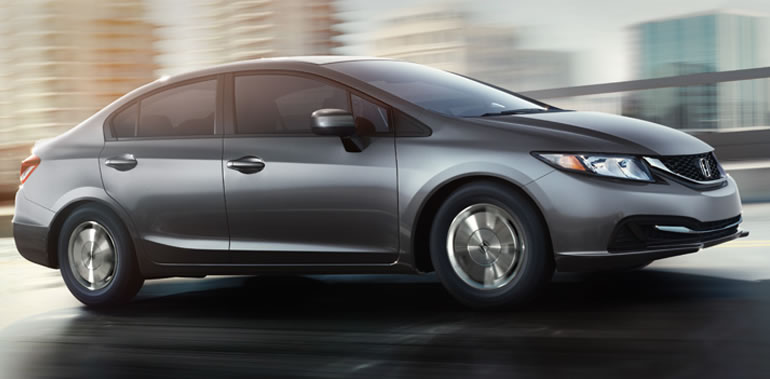 Check out 15 common Honda Civic problems and complaints so you may buy the right car.
Bottom Line:
Don't buy used Honda Civic produced in either 2001 or 2002. The people who bought it have often reported a transmission failure.
Common Honda Civic Problems And Complaints From Customers
1. Don't buy Honda Civic Hybrids. The check engine light has been on, since I bought it. The cause is "fuel sensors" and the emissions system. Honda admits there are "software" problems, and that buying new equipment won't fix it. So, I'll never know if there is a real problem. It costs thousands of dollars to check the "engine lights" ($80-100 a pop). The first time it happened, I paid the $700. Pearson demanded to replace a sensor, and found out from Honda, that it was not needed, but they refused to refund the money, because the "warranty" had ended. No one can, or want to tell, if these parts actually needed to be replaced.
2. I purchased my 2012 Honda Civic top model with navigation system, phone, etc, the works. My phone has not worked for more than a few days without disconnecting and a shrilling sound. I have been to Mt. Kisco Honda three or four times and they can't figure it out. Time for Lemon Law to go into effect. I want a new navigation/phone system installed.
3. I was in an accident around a week and a half ago. My entire passenger front end is crushed back to where my motor has shifted. No airbags deployed, which caused me to smash my face… I feel this was an unsafe automobile… 2006 Honda Civic.
4. I am also experiencing paint problems with my 2008 Civic. I called Honda and I will be able to get the roof painted since that is only where the sun damage is. As for my radio, after purchasing a new stereo and amplifier, it ended up being a short in the fuse box which I was not reimbursed for. I also had a crack in my engine block so I got the engine replaced for free, which was nice but annoying and time consuming. I also have the faulty driver's side visor which I am going to get fixed when I get my roof painted. So many problems!!!
5. I bought my Civic used; the paint on the roof and hood is peeling. We replaced the rear arm assembly; the tires have been replaced 3 times. The passenger side visor broke off. Honda paid us for the repair of rear arm assembly but why should they have a timeline on paint or visors?
6. Honda civic 2011 – Motor mounts all had to be replaced and the front two wheel bearings. When I asked the mechanic what happened. He stated the design of the motor mounts for Honda was problematic causing them to crack. He had fixed others. Also the wheel bearings were not designed correctly. This car has 70000 miles and the cost of the repair was substantial.
7. I bought my 2013 Honda Civic LX new. The interior was disappointing. Within a month the felt carpet under the floor mats began to separate. Honda said there is nothing they can do because it's a kit. I just replaced all 4 tires with the Honda recommended size. My car has never felt so unstable. Honda's prices keep going up, too bad their quality is doing the opposite.
8. I purchased a 2015 Honda Civic 4dr. EX from Honda of Bay County Florida Dec. 31, 2014. The transmission is getting louder and rougher as I drive. It is awful in heavy traffic. When you slow up it whines so loud it give me a headache. It gets worse the longer you drive it. What a great mistake this good looking car turned out to be. The service says there is nothing wrong. That its the new style transmission Honda is using. I say it is a Rip off. It is rough, cheap and I hate the car. I have had the car for six months and only put 2000 miles on it. I thought this would be my last car. I am just sick over being ripped off by Honda. I would love this car if it wasn't for a terrible transmission. My friends have an Accord they love and Honda was highly recommended to me. Honda should fix this transmission problem.
9. I have owned 2007 Honda Civic which I bought brand new back in 2007. In 2012, I started to notice that the paint to fade and contacted Honda several times, but Honda refuse to fix the problem. In addition, I was initially never notified about the Honda recall about this issue and neither local Honda dealer ever notified me about the recall. After receiving this kind of treatment from Honda, I will never going to buy any Honda products and spread the words to other family members.
10. We are on our second battery in under 6000 with our 2014 Honda Civic. If we do not drive the car for 15-18 days, when we try to start the car the battery is dead. At this point Honda cannot figure it out. Initially they tried to tell us that it was our fault, that our key was too close to the car when it was sitting in our garage.
11. A year and a half after I had purchased my new 2007 Honda Civic, the air conditioner, which had been working perfectly, suddenly blew out without warning causing the car to stall repeatedly. I managed to limp into a nearby dealership where they determined it had to be replaced at a cost of $1100. I complained to Honda and although I was already over 36k miles, they refunded $200 toward the cost. I just read about the failed AC on the Accord, so I thought this should be mentioned. The car has over 200k miles now with no other major problems, although the brakes tend to wear out a little soon and I have to watch them. Very solid car otherwise. No problem with the paint peeling, which was a big issue for that year on Civics. I will buy another soon. Advice stay away from turbos, the engines quit after 100k, this is why Honda and Toyota avoid them.
12. My wife purchased a new 2010 Honda Civic Hybrid from Fischer Honda in Ypsilanti, MI. The paint (silver) is peeling off in large strips on the front bumper. The dealership contacted Honda about the problem. When she inquired about the status of her car, she was told by the dealership that the cause of the paint problem is from rocks and salt! This is unacceptable and a completely ridiculous answer. There is a serious problem with Honda's paint!
13. In July 2008 I purchased a new Honda Civic Hybrid – apparently the savings in gas is a sales gimmick as I am only getting between 24 and 28 mpg this is nowhere near the advertised 40 mpg; I have taken it to the dealer and to another dealer – the computer says nothing is wrong with the car – however while surfing the web I have found other disappointed civic hybrid owners who are also getting the same low mileage no matterhow they tweak their driving technique; I have also attempted to change my driving style – soft foot on the gas pedal or off , coasting or whatever — the 40 mpg must be a bunch of hype but no one agency is willing to admit it at least in the 2008 cars. If I wanted to get 24 mpg I could have paid much less money or stayed in my 2000 Volvo which still gets 19 to 21 mpg. I live in Glendale Ca .
14. I have a 2000 Honda Civic DX. The transmission went out at 116,000 miles. Leaving me stranded on side the highway. Causing me to have to find a ride to work and to run errands. I was told that my warranty has expired and the cost would be around $2500. I don't have the money to pay for repairs. I am working two jobs right now and I need a vehicle. Having to miss work because I can't find a ride.
15. I bought a brand new 07 Honda Civic in the fall of 06. This past may the engine overheated with no warning; no engine lights went off on the dashboard and the temp gauge never registered anything above normal. the entire engine had to be replaced. Since then I have had the car in the dealership for repairs three times for more problems which the dealership claims to have fixed and then return a week later. I don't know what to do. I wonder if other 07 civics have the same problem.
2015 Honda Civic Reviews
Read expert reviews about 2015 Honda Civic below.
The Honda Civic may not be as automatic a choice as it once was due to improved competition, but its variety of configurations, high fuel economy and ease of ownership keep it among the best compact sedans and coupes. 2015 Honda Civic Review from Edmunds
The 2015 Honda Civic meets and exceeds small-car buyer preferences for reliability, safety, fuel efficiency, quality, and value without so much as breathing hard. It's everything you'd expect in a compact economy sedan, and so much more. 2015 Honda Civic Test Drive Review from CarGurus
Bottom Line About 2015 Honda Civic According To Kelley Blue Book:
You'll Like This Car If…
For 2015, the Honda Civic remains the act to beat, thanks to its strong reliability, safety, comfort and resale value. Whether you're looking for a practical sedan, a sporty coupe, a frugal hybrid, or an ultra-clean compressed natural gas (CNG) model, there is a Civic to meet almost any demand.
You May Not Like This Car If…
About the only way you can't order a Civic is in hatchback form. Compact car shoppers looking for high-end options like turbocharged power, a premium audio system, or things like dynamic cruise control or a head-up display should instead check out the Mazda Mazda3 or Volkswagen GTI.