15 Honda Accord Problems And Complaints You Need To Know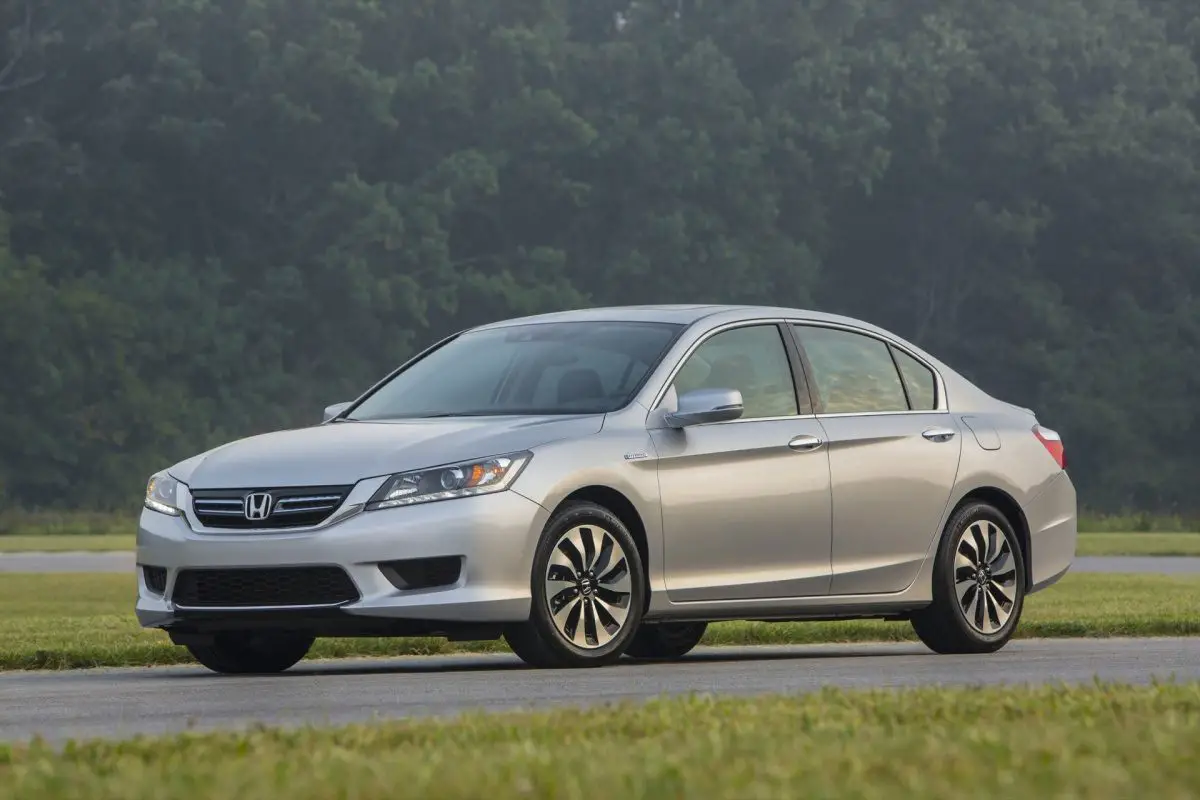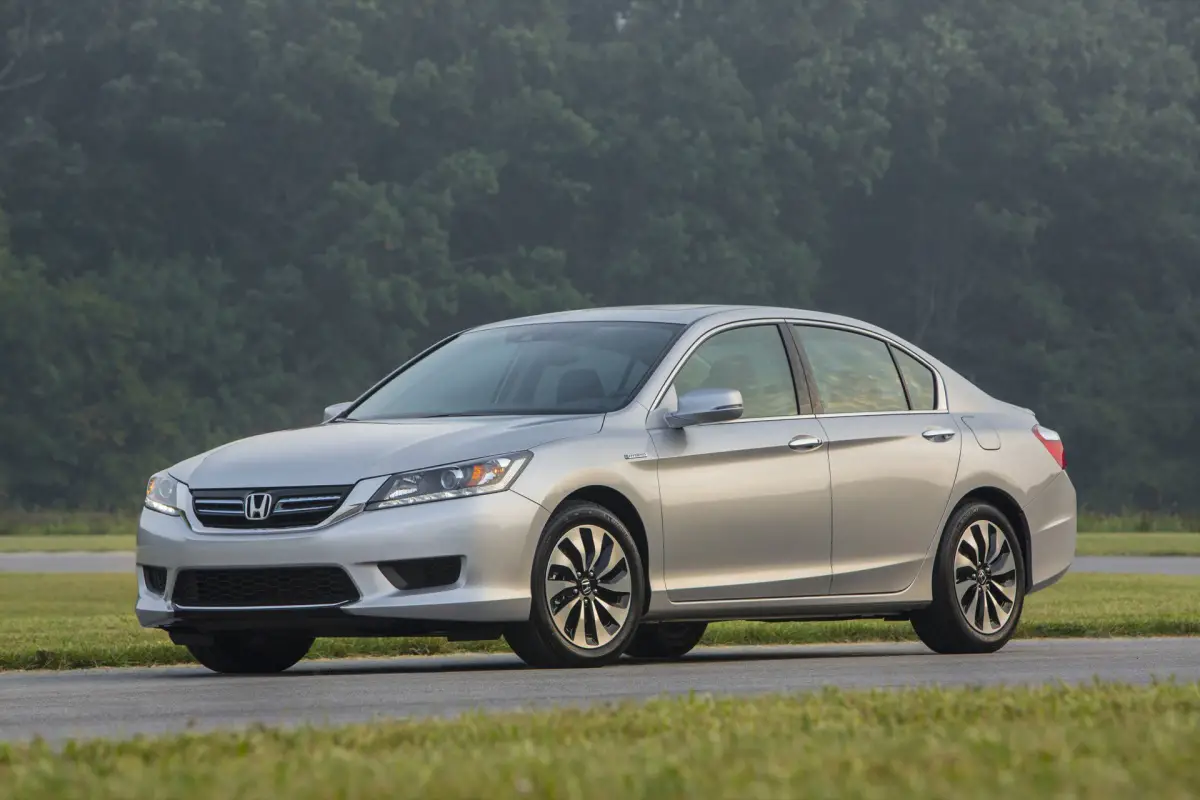 Check out 15 common Honda Accord problems and complaints so you may buy the right car.
Bottom Line About Honda Accord Problems
Don't buy used Honda Accord produced in 2008 or 2014. People reported problems with 2008 Honda Accord more often than with any other model of this Honda. Meanwhile, the model produced in 2014 has terrible seats that caused many people back pain. Furthermore, the people who bought either of these models have often reported a premature brake wear.
Transmission failure is yet another of common Honda Accord problems often reported by consumers. So overall we don't recommend buying this car. Not only will you be uncomfortable sitting in it, you will also spend a big amount of money repairing the problems that will inevitably arise.
While Honda Civic has some problems too, it is in many ways superior to Honda Accord, so check out the most important Honda Civic Problems And Complaints you need to know to make the best buying decision you can. If you still think you should buy used Honda Accord, then read on.
Also, if you are still intent on buying used Honda Accord, you should know that the best solution to uncomfortable seats is the Obusforme Highback Backrest Support. People say that this back support is "the closest thing to a solution they found". Many say that it eliminated their after-driving back pain.
Common Honda Accord Problems And Complaints From Consumers
1. Transmission started making slight noises over the past four years – especially during times of winter. The noises gradually progressed fro soft whirling sounds to a loud sound that sounded like a mix between a machine gun being fired and a beached whale.
2. Test rode the Honda Accord 2015 EXL before I purchased and it was on the local roads, so Felt good and purchased the vehicle. After couple of weeks driving, I notice wind noise leaking both on the driver side and passenger side when the vehicle is driven over 45 miles per hour. It is very irritating and it gets terrible on long rides. Googled the issue and I am surprised many people has the same issue. My 2006 Toyota Highlander doesn't have this problem. I regret for choosing Honda Accord over Toyota Camry now.
3. I recently purchase a brand new Honda Accord sport 2015 6-speed Manual with a 20″ MOMO custom rims. A couple of days later I realize that my car pulls to the right. I took the car 3 times to the dealer (Scott Robinson in Hawthorne Los Angeles) and no one could help me. They've redone the alignment 3 times without success. I spoke with the general sales manager who did everything to avoid costs. He blamed the roads. I took him for a drive and he saw that my car pulled to the right however he blamed Los Angeles roads, Tire balance and at the end he said that pulling to the right is a characteristic of the Honda Accord 2015.
Help your friends buy the right car – share this article about Honda Accord problems and complaints with all your friends right now
4. Bought the car used. Drove it for a while and it felt great. Started to slowly notice that it would take a couple seconds for the car to actually shift into gear such as Drive or Reverse. Then one day it just completely failed on me. I was driving on a highway when the transmission started failing. After 10 minutes, the transmission started to fail completely and the engine light went off. It got so bad that the car felt like it was trying to rip itself apart. I had to pull off into a parking lot and leave the car there.
5. Purchased a new 2015 Hybrid. The first 1000 miles it ran great. Afterward the engine revolutions when accelerating from stop is like it is red lining. It runs this high until you hit 45 mph. Then it shifts. There is no letting off the accelerator to make it shift. I have talked to two dealers and they are clueless. They say the computer doesn't show any problems. A mechanic from the dealer says it does't sound right but doesn't know what to do. I can't imagine that the engine will last long running at high rpms.
6. Transmission started slipping around 120xxx. Fluid became a grayish color indicating metal was in it. On failure date transmission slammed into gears after whining and reving up to 5k rpm. Would also drop into gear randomly. Love the car never had any other problems but a 3200 dollar repair is just insane on a car with only 138k miles on it.
7. I have a 2013 Honda Accord. In 2014 I had my push to start button replaced. A few months ago my car hesitated to start. Now it's doing it weekly. I don't understand why this is happening again. I have owned 4 Honda Accords in my life and I promise this is the worst.
8. I have a Honda Accord V6 2005 model car and maintenance done as per manuals. I am now getting jerks while accelerating or after starting and putting car in reverse gear. The check engine light turned on now. I did a code scan and getting code P0741. This is an issue with transmission power. I did some google and found that Honda had this manufacturing defect in this model and lot of car were recalled for this reason.
9. Prior to my transmission completely failing I took it in to the Honda dealership complaining that the transmission was not working properly. I was told after a service inspection that there was nothing wrong and that it was just the way the transmission was supposed to run. Then there was a recall on a part for the Transmission. I took it in thinking it would fix the problem but upon picking it up from the dealership there was no change in the way the transmission ran. At exactly 101,000 miles the transmission went out with no warning leaving me stranded in the middle of the interstate at rush hour. This was very scary because I was unable to make it to the shoulder of the road leaving me in a very dangerous situation.
10. In december 2014 we bought a 2015 Honda Accord Sport 4 drive. The car takes off fine and then it dies for a few seconds. Almost got hit 4 times. 3 times with my kids in the car. It has done it about 12 to 13 times. Back in july 2015 all the warning lights came on the dash. Took it to the dealer. They found bad injectors and two valves were too tight on cylinder #2. I'm tired of this issue. Now sept. 2015 the car has been at the dealer for over a week. They can't detect the issues since there is no warning lights. I've should've bought the new Camry instead. Love the accord but scary to drive it. It's life threatening. They gave me a loaner but that doesn't change anything. I payed for a new car not a time bomb.
11. Hmmm, my transmission "failed" at 132000 but have had problems with it for a couple years now. What I noticed most consistently? It wouldn't shift up to the next gear from 2nd to 3rd. To get it to shift I had to take my foot off the accelerator. It was annoying and shame on me for not checking internet to see what was going on! I also twice experienced not being able to go into reverse. Put it in gear, or so I thought, and went forward instead. Again I should have reported it but I thought "Okay, glitch. If there were serious problems with transmission wouldn't they recall it?"
12. I want to preface by saying that this is the 4th or 5th Honda that I have leased. Up until now I have been very pleased with the service and the cars. I leased this 2014 Honda Accord EX last March. Was great until I moved to Missouri in October. Since then I have had to take it in twice and am about to take it in again. It began blowing warm air instead of cold when the AC was on. The first time I took it in, they noted that it has NO freon left in the unit, but they could find no leaks/holes. So they refilled it and put a dye in the fluid and had me bring it back in 1-2 weeks. It worked great for approximately 4 weeks. Then starting blowing warm air again.
13. In July 2008 I purchased a new Honda Civic Hybrid – apparently the savings in gas is a sales gimmick as I am only getting between 24 and 28 mpg this is nowhere near the advertised 40 mpg; I have taken it to the dealer and to another dealer – the computer says nothing is wrong with the car – however while surfing the web I have found other disappointed civic hybrid owners who are also getting the same low mileage no matterhow they tweak their driving technique; I have also attempted to change my driving style – soft foot on the gas pedal or off , coasting or whatever — the 40 mpg must be a bunch of hype but no one agency is willing to admit it at least in the 2008 cars. If I wanted to get 24 mpg I could have paid much less money or stayed in my 2000 Volvo which still gets 19 to 21 mpg. I live in Glendale Ca .
14. Only 67538 miles, I already had to replace engine. Honda should be responsible for this problem. Honda, build a better car! This is a rip-off.
15. I have a 2007 Honda Accord. 126,000 miles. I have always kept up the necessary car work on it and now my transmission has failed. Called Honda and they said they can't do anything for me. I will NEVER buy a Honda again. Not many people have 2500 sitting around to pay for a transmission. Now I will be out of a car. bummer.
Expert Opinion About 2015 Honda Accord From Kelley Blue Book:
You'll Like This Car If…
Simple operation, great reliability and high resale value are obvious attractors to the Accord. But you may be surprised at the extent of its lineup, which ranges from an economical sedan to a V6-powered coupe or a hybrid rated up to 50 mpg.
You May Not Like This Car If…
About the only boxes the 2015 Honda Accord doesn't check are all-wheel drive or diesel power. Need those features? Look to the Subaru Legacy, Ford Fusion or Chrysler 200 for the traction enhancement all-wheel drive provides, or the Volkswagen Passat for the high-mileage a diesel engine grants.
Though Kelley Blue Book reviewer said nice things about this Honda, we still think Honda Accord is the car you should avoid. It has too many mechanical and electronic problems to make it a viable vehicle worth your attention.