3 Totally Sexist Definitions of a Feminist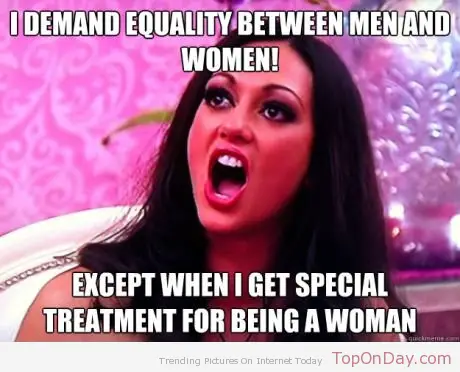 I recently met a very angry feminist. She did not appreciate my polite compliments about her body parts. I was very disappointed. So here are some of the ways how I would define her:
Feminist is a woman who wants to make men lick her vagina, as if they did not want to.
Feminist is a woman who wants to kill all men and then use a dildo.
Feminist is an angry lesbian who does not let me watch her and her girlfriend.
He does not beat his wife. She beats him and sticks a dildo up his ass. His wife is a feminist.
Liked this page?
Then why not get our iOS app from
Apple App Store
? Then you will have the world's biggest collection of jokes and inspiring quotes right in your pocket, and the app will work faster than the site, so it will save you time and keep you entertained.