Quotes About Growing Up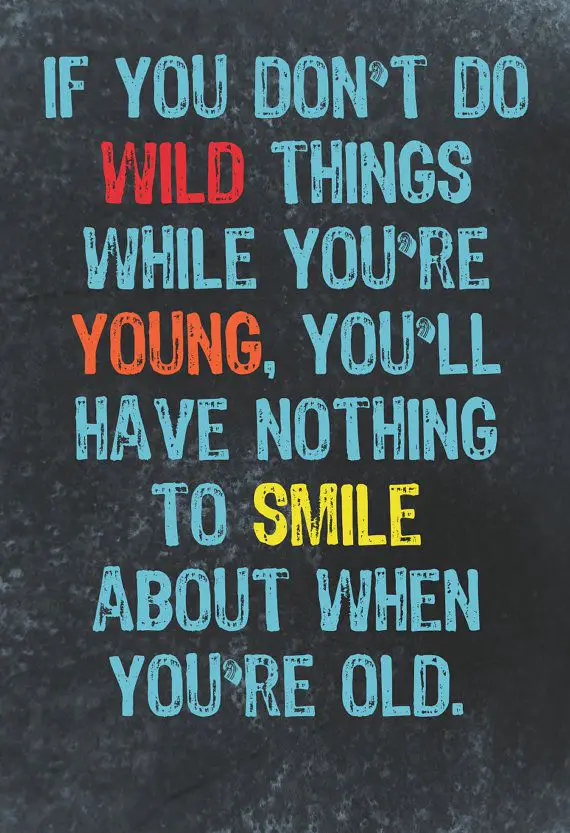 Enjoy the best quotes about growing up. We did our best to bring you only the best ones.
These famous quotes about growing up will definitely make you think.
One of the oddest things about being grown-up was looking back at something you thought you knew and finding out the truth of it was completely different from what you had always believed. Patricia Briggs
When I was younger, I could remember anything, whether it had happened or not; but my faculties are decaying now and soon I shall be so I cannot remember any but the things that never happened. It is sad to go to pieces like this but we all have to do it. Mark Twain – Check out more Mark Twain Quotes –
Some day you will be old enough to start reading fairy tales again. C.S. Lewis
Growing old is mandatory; growing up is optional. Chili Davis
Even though you're growing up, you should never stop having fun. Nina Dobrev
The wisest are the most annoyed at the loss of time. Dante Alighieri
I've always dreamed of growing up to be Amy Poehler. Amy Poehler
They spent the first three years of school getting you to pretend stuff and then the rest of it marking you down if you did the same thing. Margaret Atwood
Until you're grown-up they send you to reform school. After you're grown-up they send you to the penitentiary. Ernest Hemingway – Check out more Ernest Hemingway Quotes –
I walked over to the hill where we used to go and sled. There were a lot of little kids there. I watched them flying. Doing jumps and having races. And I thought that all those little kids are going to grow up someday. And all of those little kids are going to do the things that we do. And they will all kiss someone someday. But for now, sledding is enough. I think it would be great if sledding were always enough, but it isn't. Stephen Chbosky
You don't stop laughing when you grow old, you grow old when you stop laughing. George Bernard Shaw – Check out more George Bernard Shaw Quotes –
Growing up is losing some illusions, in order to acquire others. Virginia Woolf
I am convinced that most people do not grow up… We marry and dare to have children and call that growing up. I think what we do is mostly grow old. We carry accumulation of years in our bodies, and on our faces, but generally our real selves, the children inside, are innocent and shy as magnolias. Maya Angelou – Check out more Maya Angelou Quotes –
My dad said to me growing up: 'When all is said and done, if you can count all your true friends on one hand, you're a lucky man.' Josh Charles
For, after all, you do grow up, you do outgrow your ideals, which turn to dust and ashes, which are shattered into fragments; and if you have no other life, you just have to build one up out of these fragments. Fyodor Dostoyevsky – Check out more Fyodor Dostoevsky Quotes –
The most important thing that I learned in growing up is that forgiveness is something that, when you do it, you free yourself to move on. Tyler Perry
Where I grew up – I grew up on the north side of Akron, lived in the projects. So those scared and lonely nights – that's every night. You hear a lot of police sirens, you hear a lot of gunfire. Things that you don't want your kids to hear growing up. LeBron James
Growing up going to Christian school and the concept that you're born a sinner and you don't really have a choice to change who you are has been hammered into my head and created the entire reason why I made art and made a band and made records called 'Antichrist Superstar.' Marilyn Manson – Check out more Marilyn Manson Quotes –
In the '60s, when I was growing up, one of the great elements of American culture was the protest song. There were songs about the civil rights movement, the women's rights movement, the antiwar movement. It wasn't just Bob Dylan, it was everybody at the time. George Clooney
Our parents deserve our honor and respect for giving us life itself. Beyond this they almost always made countless sacrifices as they cared for and nurtured us through our infancy and childhood, provided us with the necessities of life, and nursed us through physical illnesses and the emotional stresses of growing up. Ezra Taft Benson
Growing up in a group home, and with an undiagnosed learning disability to boot, the odds of success were not on my side. But when I joined the high school football team, I learned the value of discipline, focus, persistence, and teamwork – all skills that have proven vital to my career as a C.E.O. and social entrepreneur. Darell Hammond
For me growing up, Christmas time was always the most fantastic, exciting time of year, and you'd stay up until three in the morning. You'd hear the parents wrapping in the other room but you knew that also, maybe, they were in collusion with Santa Claus. Chris Pine
Growing up in Georgia, my dad was a farmer and we worked in agriculture, so we were always looking up at the sky, checking if rain was in the forecast. That always set the tone for the mood in my household, whether we had rain coming in or not – we knew the crops would be good and it was going to be a good week around the Bryan household. Luke Bryan
Part of growing up is just taking what you learn from that and moving on and not taking it to heart. Beverley Mitchell
The invention of the teenager was a mistake. Once you identify a period of life in which people get to stay out late but don't have to pay taxes — naturally, no one wants to live any other way. Judith Martin
I think back to the old people I knew when I was growing up, and they always seemed larger than life. Chinua Achebe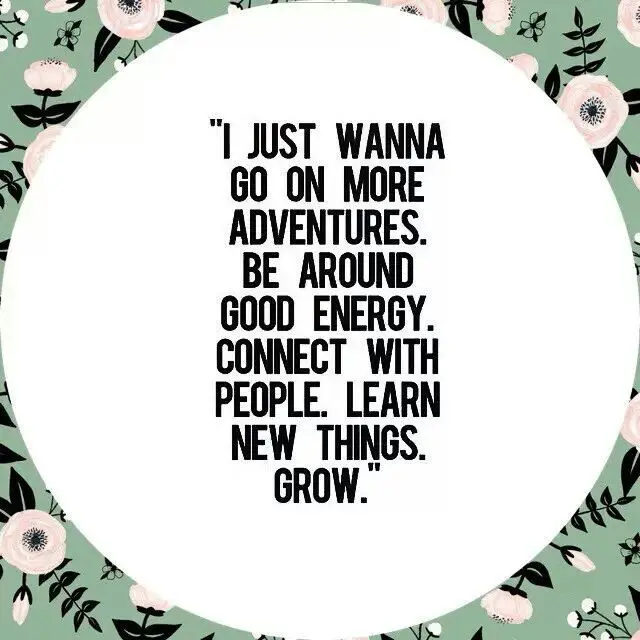 Part of growing up is realizing you learn to love so many people. It's about forming those relationships and finding what will last forever. Dylan O'Brien
I know it's impossible for you to see peers this way, but when you're older, you start to see them—the bad kids and the good kids and all kids—as people. They're just people, who deserve to be cared for. Varying degrees of sick, varying degrees of neurotic, varying degrees of self- actualized. John Green
I think the best thing about my job is that I have my life documented, which not many people get to have. They have a photo here and there and maybe some video footage from a birthday. My kids will be able to see me growing up. Kirsten Dunst
When I was growing up, I don't remember being told that America was created so that everyone could get rich. I remember being told it was about opportunity and the pursuit of happiness. Not happiness itself, but the pursuit. Martin Scorsese
Growing up, I looked up to major league baseball players, and now these young women have amazing, incredible women all across the board, from swimming to gymnastics to softball to basketball. It is incredible how far women have come and women in sports have come. Jennie Finch
I think, as you're growing up, your emotions are just as deep as they are when you're an adult. You're ability to feel lonely, longing, confused or angry are just as deep. We don't feel things more as we get older. Spike Jonze
When I was a kid growing up in the '60s, music was an outlet for enlightenment, frustration, rebellion. It was more about individualism. Today it's just like a big business. Joey Ramone
Growing up, I wish I hadn't tried so hard to fit in. I'd tell myself to just embrace what you were born with because it's beautiful and you were made like that for a reason. It's tough being a girl. I think we need all of the support we can get. Shay Mitchell
The mark of the immature man is that he wants to die nobly for a cause, while the mark of the mature man is that he wants to live humbly for one. J.D. Salinger
Single parent situations drive poverty and often lead to unsupervised kids. Many boys growing up without fathers often feel angry and abandoned. Thus, they seek comfort in all the wrong places. Bill O'Reilly
I've always liked simple. Growing up, I wore corduroys and Lacoste shirts, Maraolo flats, and maybe one gold bracelet. Aerin Lauder
I grew up poor in crappy situations… various crappy situations. What kept me sane was reading and music. I had so many different literary tastes growing up, be it fiction like Stephen King or Piers Anthony or non-fiction like reading Hunter S. Thompson essays or reading the Beats. I was a huge fan of the Beat movement. Corey Taylor
The turning point in the process of growing up is when you discover the core of strength within you that survives all hurt. Max Lerner
Love does not begin and end the way we seem to think it does. Love is a battle, love is a war; love is a growing up. James A. Baldwin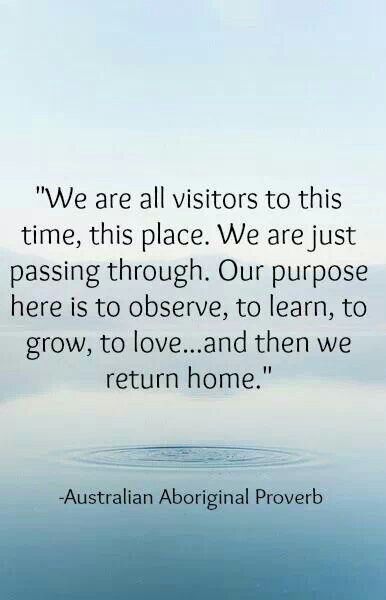 Growing up in a Jewish matriarchal world inside the patriarchal paradise of Salt Lake City, Utah, gave me increased perspective on gender issues, as it also did my gay brother and my lesbian sister. Our younger sister is the perfect Jewish-American wife and mother, and is fiercely proud of that fact. Roseanne Barr
Everything I was afraid of when I was growing up, I've become. I've taken on my nightmares, like the devil and the end of the world, and I've become those things. Marilyn Manson – Check out more Marilyn Manson Quotes –
The trick is growing up without growing old. Casey Stengel
It took me realizing that a broken heart has never actually killed anyone to find the courage to ask for what I want, in just about every situation. That was part of my own growing up. Ginnifer Goodwin
Can I jump over two or three guys like I used to? No. Am I as fast as I used to be? No, but I still have the fundamentals and smarts. That's what enables me to still be a dominant player. As a kid growing up, I never skipped steps. I always worked on fundamentals because I know athleticism is fleeting. Kobe Bryant – Check out more Kobe Bryant Quotes
My mother always used to say, 'Well, if you had been born a little girl growing up in Egypt, you would go to church or go to worship Allah, but surely if those people are worshiping a God, it must be the same God' – that's what she always said. The same God with different names. Jane Goodall
For me, growing up in Detroit, scarves meant cold weather. But I remember working in a store, and we had some silk scarves – like, wide scarves with fringe – and because I had seen the English rockers wearing skinny silk scarves, I took the scarves, cut and sewed them, and made them long – almost like a tie. John Varvatos
Growing up, I watched softball and U.S.A .softball, and that was my goal of being able to represent my country and wear the red, white, and blue out there, and I think it is one of the highest honors to be able to go out there and compete for your country, and it was something so very special, and it was everything I dreamt of and more. Jennie Finch
I think it's important for little girls growing up, and young women, to have one in every walk of life. So from that point of view, I'm proud to be a role model! Sally Ride
The biggest thing for me is the passion that I've always had for hockey. I remember growing up, no matter what I did in life, my parents always told me to try to do my best at it and be my best. I can say going through different things that that passion is the most important part. It's not skills or talent or any of that stuff. Sidney Crosby
I had a lot of growing up to do. A lot of times, I learned the hard way. Allen Iverson
You have to make a lot of sacrifices, and the main thing you have to sacrifice is your privacy. It's funny because when I was growing up, my daddy was and still is an insurance agent in our home town. He couldn't go anywhere without somebody recognizing him or needing something from him. Josh Turner
I don't know where my romanticism comes from. My mom and dad would read to me a lot. 'Treasure Island,' 'Robinson Crusoe,' tales of chivalry and knights, things like that. Those are the stories I loved growing up. Daniel Radcliffe
Maturity is a high price to pay for growing up. Tom Stoppard
When I look in the mirror I see the girl I was when I was growing up, with braces, crooked teeth, a baby face and a skinny body. Heather Locklear
As I learned from growing up, you don't mess with your grandmother. Prince William
My favorite memories growing up in North Carolina were hunting and fishing with my father and brothers. There, I developed a deep appreciation for protecting land and waterways. There, I learned outdoorsmanship. Louis Bacon
Growing up in the place I did I never was aware of any other option but to question everything. Noam Chomsky – Check out more Noam Chomsky Quotes
I kind of got my big break with 'The Princess Diaries' and during the press rounds for that everyone asked me: 'Did you always want to be a princess growing up?' And the truth was, no. I wanted to be Catwoman. Anne Hathaway
I guess because I had such a horrible life growing up, going from place to place not knowing what I was gonna do and ending up being homeless, there was a lot of pain and a lot of anger that was coming out through my guitar playing. Dave Mustaine
Growing up, I was a little hippie kid. I went to some good concerts… Amnesty International with Bob Dylan and Tracy Chapman… The best concert I ever went to was this one at the Cow Palace my freshman year in college on New Year's Eve. It was Pearl Jam opening for Nirvana opening for Red Hot Chili Peppers. Summer Sanders
Growing up, my grandmother did not want worldly music in the house. Then when I went out to California, I started listening to Spanish music, mostly Mexican music. But were I in Egypt, I would listen to the music of the people, or if I was in Italy, I'd listen to Italian music. Maya Angelou – Check out more Maya Angelou Quotes
The right thing to do is so easy to see when you're seventeen years old and don't have to make any big decisions. When you know that no matter what you do, someone will take care of you and fix everything. But when you're grown up, the world is not that black and white, and the right thing doesn't a tidy little arrow pointing to it. Huntley Fitzpatrick
When you're growing up, your dad is your superhero. Once you've let yourself fall that in love with someone, once you put him on such a high pedestal and he lets you down, you never want to experience that pain again. Jay-Z
When I was growing up, if there was a Young Adult section of my town's library, I missed it. I wandered right from 'The Babysitter's Club' over to Stephen King. His books were big and fat and they seemed important. I eventually worked my way through most of the shelf, but 'It' is the one that stuck with me. Erin Morgenstern
When I was growing up, my parents told me, 'Finish your dinner. People in China and India are starving.' I tell my daughters, 'Finish your homework. People in India and China are starving for your job.' Thomas Friedman
When everyone at school is speaking one language, and a lot of your classmates' parents also speak it, and you go home and see that your community is different -there is a sense of shame attached to that. It really takes growing up to treasure the specialness of being different. Sonia Sotomayor
Growing up, the way that I looked was very important to me. I was always trying to impress people, and when I grew my beard there was a certain freedom, a separation, getting past this the way I looked, identify myself as a spiritual seeker. Matisyahu
When I was growing up, my mother was always a friend to my siblings and me (in addition to being all the other things a mom is), and I was always grateful for that because I knew she was someone I could talk to and joke with, and argue with and that nothing would ever harm that friendship. Marlo Thomas
I would say my fraternity was nothing but a bunch of farm boys; we weren't really in the whole fraternity scene, but yeah, that's a safe assessment of who I am. I've lived that life, growing up in agriculture and then going off to college and joining a fraternity, livin' that life. Luke Bryan
Even though my mother had told me growing up that, 'If you win, nobody cares what color you are,' that wasn't necessarily true in the N.F.L. Warren Moon
I'm growing up and continuing to learn from my mistakes and trying not to make the same ones over and over again, but am I going to live in a shell, or am I just going to hide from everybody and not do anything? I don't think that's the way I should live my life, and I'm not going to do it. Johnny Manziel
When I was a young boy, growing up in Durham, North Carolina, the women in my family were truly passionate about their clothes; nothing was more beautiful to me than women dressing with the utmost, meticulous attention to accessories, shoes, handbags, hats, coats, dresses and gloves to attend Sunday church services. Andre Leon Talley
Growing up, I had a very normal relationship with my brother and sister. But, over time, they became my best friends, and now I hang out with them all the time. I'm very close with them. Logan Lerman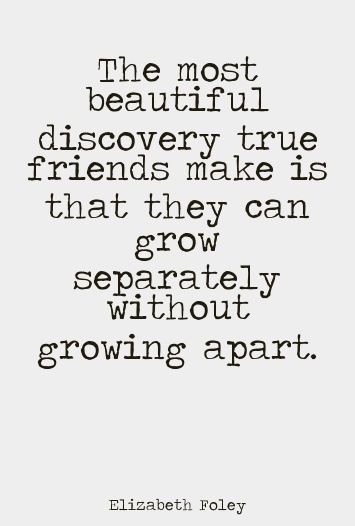 Liked these quotes about growing up? Then share them with everyone you know.