33 Top Frederick Douglass Quotes You Need To Know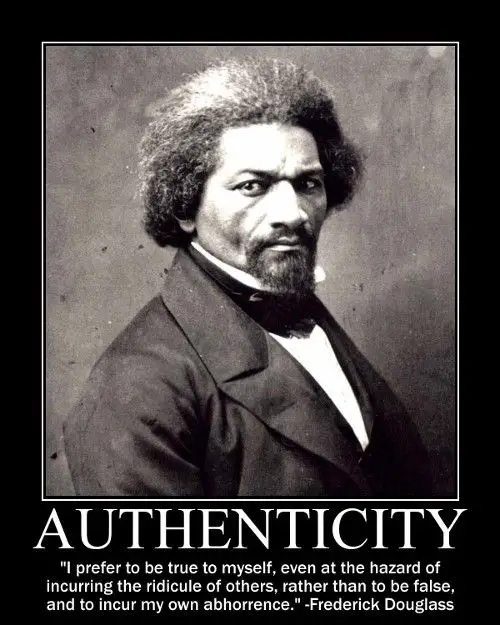 Enjoy 33 top Frederick Douglass quotes on education and other topics. Quotes by Frederick Douglass, African-American Abolitionist.
Where justice is denied, where poverty is enforced, where ignorance prevails, and where any one class is made to feel that society is an organized conspiracy to oppress, rob and degrade them, neither persons nor property will be safe.
Some know the value of education by having it. I know it's value by not having it.
Knowledge makes a man unfit to be a slave.
Once you learn to read, you will be forever free.
Check Out Top Martin Luther King Quotes You Need To Know
Without a struggle, there can be no progress.
I would unite with anybody to do right and with nobody to do wrong.
To suppress free speech is a double wrong. It violates the rights of the hearer as well as those of the speaker.
Check Out 25 Top Motivational Jim Rohn Quotes You Need To Know
People might not get all they work for in this world, but they must certainly work for all they get.
I prayed for freedom for twenty years, but received no answer until I prayed with my legs.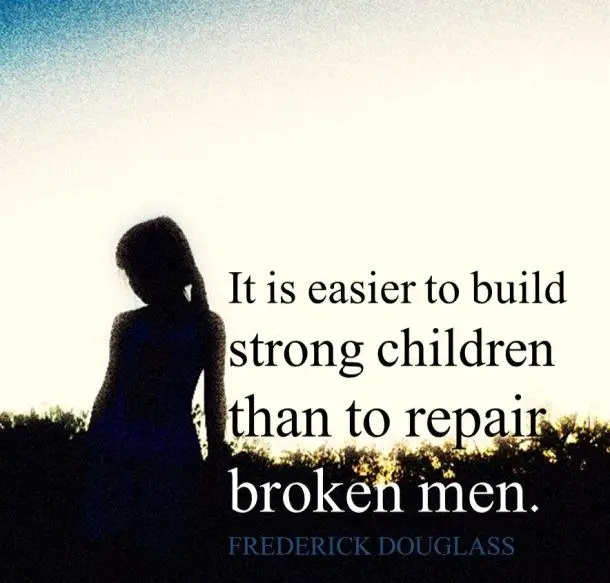 Share these Frederick Douglass famous quotes with your friends on Facebook
Freedom is a road seldom traveled by the multitude.
Slaves sing most when they are most unhappy. The songs of the slave represent the sorrows of his heart; and he is relieved by them, only as an aching heart is relieved by its tears.
The marriage institution cannot exist among slaves, and one sixth of the population of democratic America is denied it's privileges by the law of the land. What is to be thought of a nation boasting of its liberty, boasting of it's humanity, boasting of its Christianity, boasting of its love of justice and purity, and yet having within its own borders three millions of persons denied by law the right of marriage?
Check Out Some Funny Marriage Jokes That Will Make Laugh
A gentleman will not insult me, and no man not a gentleman can insult me.
No man can put a chain about the ankle of his fellow man without at last finding the other end fastened about his own neck.
Frederick Douglass Quote About Christianity
…I therefore hate the corrupt, slaveholding, women-whipping, cradle-plundering, partial and hypocritical Christianity of the land… I look upon it as the climax of all misnomers, the boldest of all frauds, and the grossest of all libels. Never was there a clearer case of 'stealing the livery of the court of heaven to serve the devil in.' I am filled with unutterable loathing when I contemplate the religious pomp and show, together with the horrible inconsistencies, which every where surround me. We have men-stealers for ministers, women-whippers for missionaries, and cradle-plunderers for church members. The man who wields the blood-clotted cowskin during the week fills the pulpit on Sunday, and claims to be a minister of the meek and lowly Jesus. . . . The slave auctioneer's bell and the church-going bell chime in with each other, and the bitter cries of the heart-broken slave are drowned in the religious shouts of his pious master. Revivals of religion and revivals in the slave-trade go hand in hand together. The slave prison and the church stand near each other. The clanking of fetters and the rattling of chains in the prison, and the pious psalm and solemn prayer in the church, may be heard at the same time. The dealers in the bodies of men erect their stand in the presence of the pulpit, and they mutually help each other. The dealer gives his blood-stained gold to support the pulpit, and the pulpit, in return, covers his infernal business with the garb of Christianity. Here we have religion and robbery the allies of each other—devils dressed in angels' robes, and hell presenting the semblance of paradise.
Frederick Douglass Quote About Women's Rights
A woman should have every honorable motive to exertion which is enjoyed by man, to the full extent of her capacities and endowments. The case is too plain for argument. Nature has given woman the same powers, and subjected her to the same earth, breathes the same air, subsists on the same food, physical, moral, mental and spiritual. She has, therefore, an equal right with man, in all efforts to obtain and maintain a perfect existence.
Check Out The Greatest Of Alexander Graham Bell Quotes
Frederick Douglass Quote About The Progress Of Human liberty
Let me give you a word of the philosophy of reform. The whole history of the progress of human liberty shows that all concessions yet made to her august claims, have been born of earnest struggle. The conflict has been exciting, agitating, all-absorbing, and for the time being, putting all other tumults to silence. It must do this or it does nothing. If there is no struggle there is no progress. Those who profess to favor freedom and yet depreciate agitation, are men who want crops without plowing up the ground, they want rain without thunder and lightening. They want the ocean without the awful roar of its many waters."
This struggle may be a moral one, or it may be a physical one, and it may be both moral and physical, but it must be a struggle. Power concedes nothing without a demand. It never did and it never will. Find out just what any people will quietly submit to and you have found out the exact measure of injustice and wrong which will be imposed upon them, and these will continue till they are resisted with either words or blows, or with both. The limits of tyrants are prescribed by the endurance of those whom they oppress. In the light of these ideas, Negroes will be hunted at the North, and held and flogged at the South so long as they submit to those devilish outrages, and make no resistance, either moral or physical. Men may not get all they pay for in this world; but they must certainly pay for all they get. If we ever get free from the oppressions and wrongs heaped upon us, we must pay for their removal. We must do this by labor, by suffering, by sacrifice, and if needs be, by our lives and the lives of others.
Frederick Douglass Quote About Slavery
I have observed this in my experience of slavery, – that whenever my condition was improved, instead of its increasing my contentment, it only increased my desire to be free, and set me to thinking of plans to gain my freedom. I have found that, to make a contented slave, it is necessary to make a thoughtless one. It is necessary to darken his moral and mental vision, and, as far as possible, to annihilate the power of reason. He must be able to detect no inconsistencies in slavery; he must be made to feel that slavery is right; and he can be brought to that only when he ceased to be a man.
Frederick Douglass Quote About His Enslavers
The more I read, the more I was led to abhor and detest my enslavers. I could regard them in no other light than a band of successful robbers, who had left their homes, and gone to Africa, and stolen us from our homes, and in a strange land reduced us to slavery. I loathed them as being the meanest as well as the most wicked of men. As I read and contemplated the subject, behold! that very discontentment which Master Hugh had predicted would follow my learning to read had already come, to torment and sting my soul to unutterable anguish. As I writhed under it, I would at times feel that learning to read had been a curse rather than a blessing. It had given me a view of my wretched condition, without the remedy. It opened my eyes to the horrible pit, but to no ladder upon which to get out. in moments of agony, I envied my fellow-slaves for their stupidity. I have often wished myself a beast. I preferred the condition of the meanest reptile to my own. Any thing, no matter what, to get rid of thinking! It was this everlasting thinking of my condition that tormented me. There was no getting rid of it. It was pressed upon me by every object within sight or hearing, animate or inanimate. The silver trump of freedom had roused my soul to eternal wakefulness. Freedom now appeared, to disappear no more forever. It was heard in every sound and seen in every thing. It was ever present to torment me with a sense of my wretched condition. I saw nothing without seeing it, I heard nothing without hearing it, and felt nothing without feeling it. It looked from every star, it smiled in every calm, breathed in every wind, and moved in every storm.
Enjoyed these famous Frederick Douglass quotes? Then why not share them with your friends? They would definitely thank you for sharing them.
Want more insightful quotes by famous people?
Then check out 25 Top Thomas Edison Quotes or 17 Top Michael Faraday Quotes. Alternatively, read The Greatest of Seneca Quotes
Video With Frederick Douglass Biography
Check out this video that explains Frederick Douglass biography

Liked this page?
Then why not get our iOS app from
Apple App Store
? Then you will have the world's biggest collection of jokes and inspiring quotes right in your pocket, and the app will work faster than the site, so it will save you time and keep you entertained.

Latest posts by Roman Marshanski
(see all)