Does This Woman Deserve 186$ Million Court Gave Her?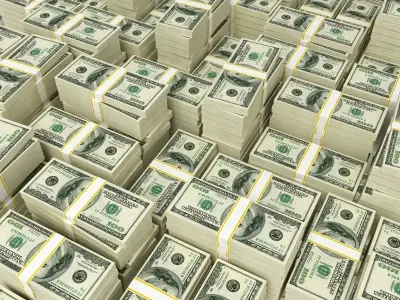 In a strange twist of fate, the woman terminated from her job got a paycheck for 186$ million dollars. The reason she got it is just as surprising as the amount.
The court awarded her this humongous amount of money because she got terminated due to pregnancy.
Now you know that lottery is not the only way to get rich.
Here is the most interesting part of the original article:
A federal jury in California awarded nearly $186 million to a San Diego area woman who sued AutoZone Inc. saying she was demoted and fired after being told pregnant women can't do the job of managing a store, court records showed.

The award on Monday by a six-person jury, which follows a two-week trial, includes $872,720 in compensatory damages and another $185 million in punitive damages for plaintiff Rosario Juarez, 43.
She may or may not get the money, however. The company will appeal, so perhaps she will get only a couple million dollars, or even less.
Now that you know about this case, you probably want to get your girlfriend pregnant. But if I were you, I would wait till the court has considered the company's appeal.