60 Top Abraham Lincoln Famous Quotes You Need To Know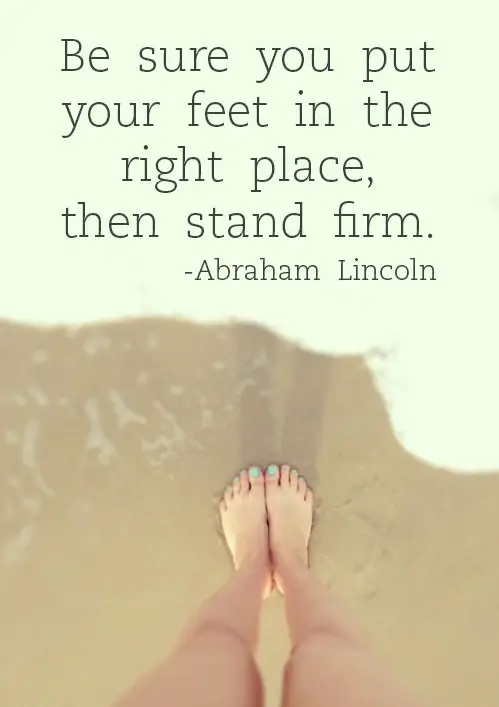 Enjoy 60 top Abraham Lincoln famous quotes on life and other topics. Quotes by Abraham Lincoln, American President.
America will never be destroyed from the outside. If we falter and lose our freedoms, it will be because we destroyed ourselves.
I am not bound to win, but I am bound to be true. I am not bound to succeed, but I am bound to live up to what light I have.
My Best Friend is a person who will give me a book I have not read.
Check Out The Greatest Thomas Jefferson Quotes
Do I not destroy my enemies when I make them my friends?
Whatever you are, be a good one.
Folks are usually about as happy as they make their minds up to be.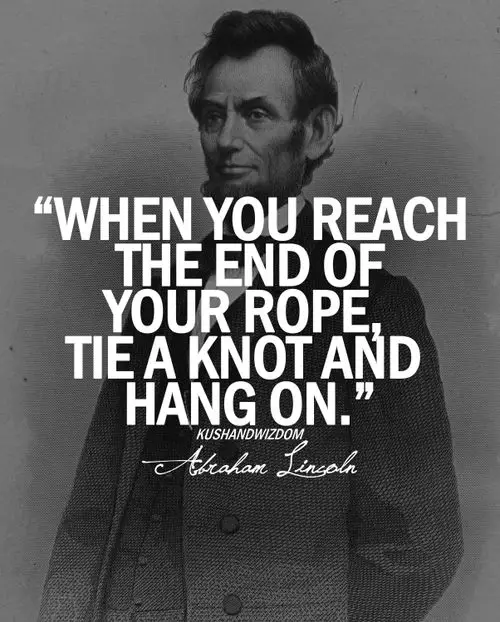 Share these Abraham Lincoln quotes on life with your friends on Facebook
I am in favor of animal rights as well as human rights. That is the way of a whole human being.
No man is poor who has a Godly mother.
All I have learned, I learned from books.
Check Out 25 Top Motivational Jim Rohn Quotes You Need To Know
I am a slow walker, but I never walk back.
Every man's happiness is his own responsibility.
I will prepare and some day my chance will come.
If I were two-faced, would I be wearing this one?
Abraham Lincoln Quotes On God
I can see how it might be possible for a man to look down upon the earth and be an atheist, but I cannot conceive how a man could look up into the heavens and say there is no God.
Share these Abraham Lincoln famous quotes on social media right now
I don't like that man. I must get to know him better.
The best way to predict your future is to create it
He has a right to criticize, who has a heart to help.
Check Out 33 Top Booker T Washington Quotes You Need To Know
No man has a good enough memory to be a successful liar
Those who look for the bad in people will surely find it.
You can tell the greatness of a man by what makes him angry
I laugh because I must not cry, that is all, that is all.
All that I am or ever hope to be, I owe to my angel mother.
Tact: the ability to describe others as they see themselves.
Abraham Lincoln Famous Speech at Clinton, Illinois, September 8, 1854
If you once forfeit the confidence of your fellow citizens, you can never regain their respect and esteem. It is true that you may fool all of the people some of the time; you can even fool some of the people all of the time; but you can't fool all of the people all of the time.
I would rather be a little nobody, then to be a evil somebody.
Those who deny freedom to others, deserve it not for themselves
The best thing about the future is that it comes one day at a time.
You cannot escape the responsibility of tomorrow by evading it today.
There are no bad pictures; that's just how your face looks sometimes.
It's not me who can't keep a secret. It's the people I tell that can't.
I have always found that mercy bears richer fruits than strict justice.
You have to do your own growing no matter how tall your grandfather was.
I do not think much of a man who is not wiser today than he was yesterday.
When I do good, I feel good. When I do bad, I feel bad. That's my religion.
The Lord prefers common-looking people. That is why he made so many of them.
I care not for a man's religion whose dog and cat are not the better for it.
It has been my experience that folks who have no vices have very few virtues.
Things may come to those who wait, but only the things left by those who hustle.
tags: books, education, lifelong-learning, lincoln, reading, self-education 309 likes Like
And in the end it is not the years in your life that count, it's the life in your years.
Books serve to show a man that those original thoughts of his aren't very new after all.
Give me six hours to chop down a tree and I will spend the first four sharpening the axe.
We can complain because rose bushes have thorns, or rejoice because thorn bushes have roses.
If this is coffee, please bring me some tea; but if this is tea, please bring me some coffee.
Always bear in mind that your own resolution to succeed is more important than any one thing.
Nearly all men can stand adversity, but if you want to test a man's character, give him power.
You cannot help people permanently by doing for them, what they could and should do for themselves.
Whenever I hear anyone arguing for slavery, I feel a strong impulse to see it tried on him personally.
I'm a success today because I had a friend who believed in me and I didn't have the heart to let him down.
My concern is not whether God is on our side; my greatest concern is to be on God's side, for God is always right.
Character is like a tree and reputation its shadow. The shadow is what we think it is and the tree is the real thing.
It is difficult to make a man miserable while he feels worthy of himself and claims kindred to the great God who made him.
You can fool some of the people all of the time, and all of the people some of the time, but you can not fool all of the people all of the time.
My father taught me to work, but not to love it. I never did like to work, and I don't deny it. I'd rather read, tell stories, crack jokes, talk, laugh — anything but work.
Elections belong to the people. It's their decision. If they decide to turn their back on the fire and burn their behinds, then they will just have to sit on their blisters.
I have been driven many times upon my knees by the overwhelming conviction that I had no where else to go. My own wisdom and that of all about me seemed insufficient for that day.
We are not enemies, but friends. We must not be enemies. Though passion may have strained, it must not break our bonds of affection. The mystic chords of memory will swell when again touched, as surely they will be, by the better angels of our nature.
A house divided against itself cannot stand." I believe this government cannot endure, permanently half slave and half free. I do not expect the Union to be dissolved — I do not expect the house to fall — but I do expect it will cease to be divided. It will become all one thing or all the other.
In this sad world of ours sorrow comes to all and it often comes with bitter agony. Perfect relief is not possible except with time. You cannot now believe that you will ever feel better. But this is not true. You are sure to be happy again. Knowing this, truly believing it will make you less miserable now. I have had enough experience to make this statement.
The Gettysburg Address by Abraham Lincoln
Four score and seven years ago our fathers brought forth on this continent a new nation, conceived in liberty and dedicated to the proposition that all men are created equal.
Now we are engaged in a great civil war, testing whether that nation or any nation so conceived and so dedicated can long endure. We are met on a great battlefield of that war. We have come to dedicate a portion of that field as a final resting-place for those who here gave their lives that that nation might live. It is altogether fitting and proper that we should do this.
But in a larger sense, we cannot dedicate, we cannot consecrate, we cannot hallow this ground. The brave men, living and dead who struggled here have consecrated it far above our poor power to add or detract. The world will little note nor long remember what we say here, but it can never forget what they did here. It is for us the living rather to be dedicated here to the unfinished work which they who fought here have thus far so nobly advanced. It is rather for us to be here dedicated to the great task remaining before us — that from these honored dead we take increased devotion to that cause for which they gave the last full measure of devotion — that we here highly resolve that these dead shall not have died in vain, that this nation under God shall have a new birth of freedom, and that government of the people, by the people, for the people shall not perish from the earth.
Abraham Lincoln Speech In Independence Hall
Philadelphia, Pennsylvania
February 22, 1861
Mr. Cuyler:
I am filled with deep emotion at finding myself standing here, in this place, where were collected together the wisdom, the patriotism, the devotion to principle, from which sprang the institutions under which we live. You have kindly suggested to me that in my hands is the task of restoring peace to the present distracted condition of the country. I can say in return, Sir, that all the political sentiments I entertain have been drawn, so far as I have been able to draw them, from the sentiments which originated and were given to the world from this hall. I have never had a feeling politically that did not spring from the sentiments embodied in the Declaration of Independence. I have often pondered over the dangers which were incurred by the men who assembled here, and framed and adopted that Declaration of Independence. I have pondered over the toils that were endured by the officers and soldiers of the army who achieved that Independence. I have often inquired of myself, what great principle or idea it was that kept this Confederacy so long together. It was not the mere matter of the separation of the Colonies from the motherland; but that sentiment in the Declaration of Independence which gave liberty, not alone to the people of this country, but, I hope, to the world, for all future time. It was that which gave promise that in due time the weight would be lifted from the shoulders of all men. This is a sentiment embodied in the Declaration of Independence. Now, my friends, can this country be saved upon that basis? If it can, I will consider myself one of the happiest men in the world, if I can help to save it. If it cannot be saved upon that principle, it will be truly awful. But if this country cannot be saved without giving up that principle, I was about to say I would rather be assassinated on this spot than surrender it.
Now, in my view of the present aspect of affairs, there need be no bloodshed and war. There is no necessity for it. I am not in favor of such a course, and I may say, in advance, that there will be no bloodshed unless it be forced upon the Government, and then it will be compelled to act in self-defence.
My friends, this is wholly an unexpected speech, and I did not expect to be called upon to say a word when I came here. I supposed it was merely to do something toward raising the flag. I may, therefore, have said something indiscreet. (Cries of "No, no") I have said nothing but what I am willing to live by and, if it be the pleasure of Almighty God, die by.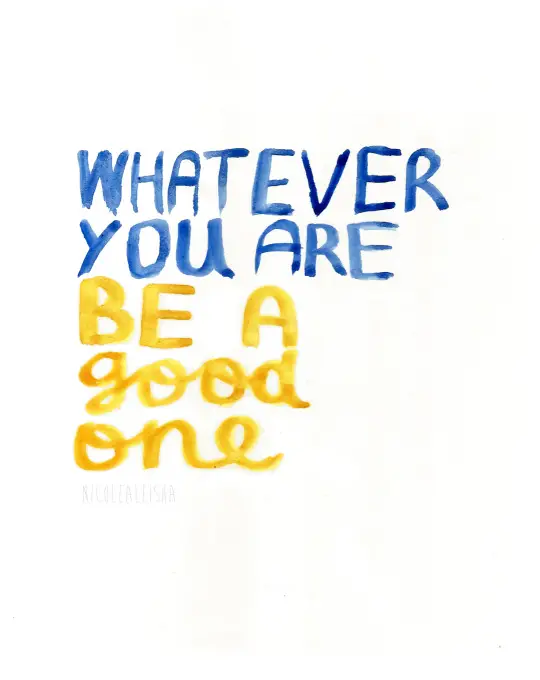 Enjoyed these Abraham Lincoln famous quotes? Then why not share them with your friends?
Want more insightful quotes by famous people?
Then check out 25 Top Thomas Edison Quotes or 17 Top Michael Faraday Quotes. Alternatively, read The Greatest of Seneca Quotes
Best Abraham Lincoln Famous Quotes In Video

Latest posts by Roman Marshanski
(see all)